Create a powerful and lightweight eCommerce website with these best and easiest WooCommerce themes.
You're in total control even as a complete beginner because you won't need to code to build your dream online store.
We reviewed 50+ themes for this collection, ensuring we include only THE BEST performers.
This post covers:
You have everything you need at your fingertips.
Build a WooCommerce website quickly and effortlessly – You Deserve It!
How We Tested The Easiest WooCommerce Themes
We went on a journey through carefully studying 50+ eCommerce themes compatible with WooCommerce.
How we ended up with only 16?
First, many had poor overall ratings or weren't updated in ages. Plus, when we tried to reach out to the author(s), they were extremely unresponsive.
Nope, you don't want that kind of theme!
That left us with 20 solid performers we further examined by installing each and testing it first-hand.
We used Google's Mobile-Friendly Test and Pingdom Tools to analyze mobile-friendliness and loading speed to ensure the ultimate performance.
Tip: You may also be interested in reading our guide on how to pick a fast WordPress theme. (Hey, web hosting matters, too!)
When then tested the simplicity of installation, compatibility with live customizer and page builders, the convenience of customizations and individual demo layouts through the WordPress admin dashboard.
Finally, you may also be intersted in reading how to choose a WooCommerce theme the right way.
Here you GO!
THE ULTIMATE 6:
And if you need more alternatives, then don't miss our ultimate collection of the easiest WordPress themes.
Best Fastest & Easiest WooCommerce Themes
1. Flatsome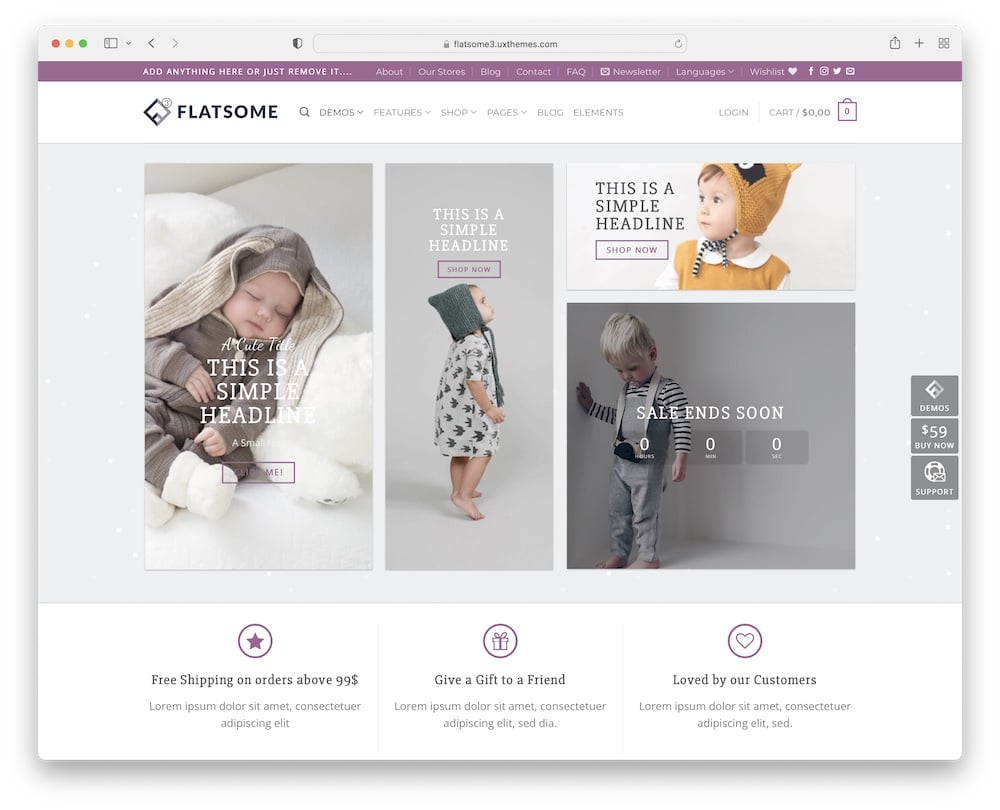 The beauty of the Flatsome is in modern-n-elegant design (showcasing your product in a perfect – professional way).
It is true, you can sell anything online with brilliant Flatsome.
Flatsome includes tons of product page layouts with amazing styles, different column options, and useful icons to jazz up the look.
User-friendly and effortlessly COOL to work with.
You can insert engaging forms anywhere on your site with powerful Contact Form 7 plus MailChimp (best newsletter tool) is integrated into Flatsome.
Build a SIGN-UP army.
Of course, you can create WP sliders, banners, pricing tables, and even use a huge library of pre-made mockups.
That's it – you're ready to win!
Flatsome features:
217,000+ sales
4.8/5 star rating
100% typography, color & design control
Price: $59 (may vary)
MORE INFO / DOWNLOAD
DEMO
2. Porto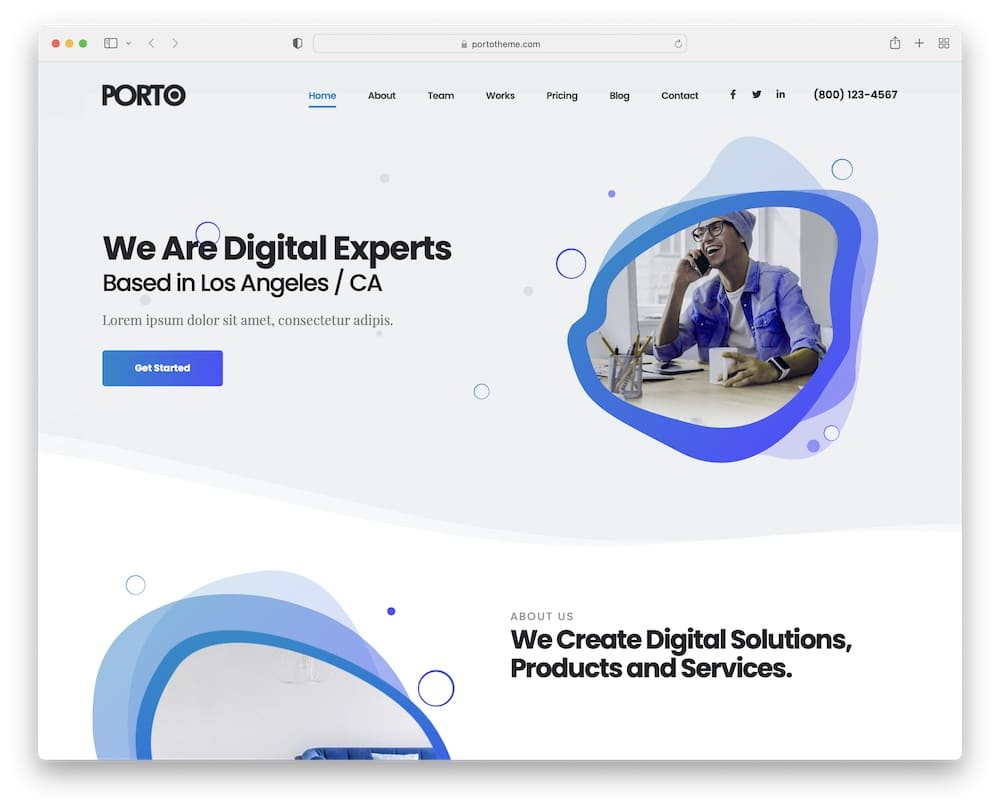 Porto easiest WooCommerce theme is simple and quick to pick up; at the start just choose the demo (95+), install it, customize it as you wish AND you are done.
MAGIC.
No complications, please (zero coding knowledge required)!
BTW, Porto is optimized for speed (A-class), cross-browser compatible, works perfectly on any device (100% responsive), and is rich in powerful tools. Take a deep breath!
Stunning Porto comes with unlimited possibilities, even (!) shop category pages are easy to play with. I la-la like it!
Porto guarantees online documentation, video tutorials, and free (LIFETIME) updates.
Let's get this party started – now!
Porto features:
83,000+ sales
4.9/5 star rating
Price: $59 (may vary)
MORE INFO / DOWNLOAD
DEMO
3. WoodMart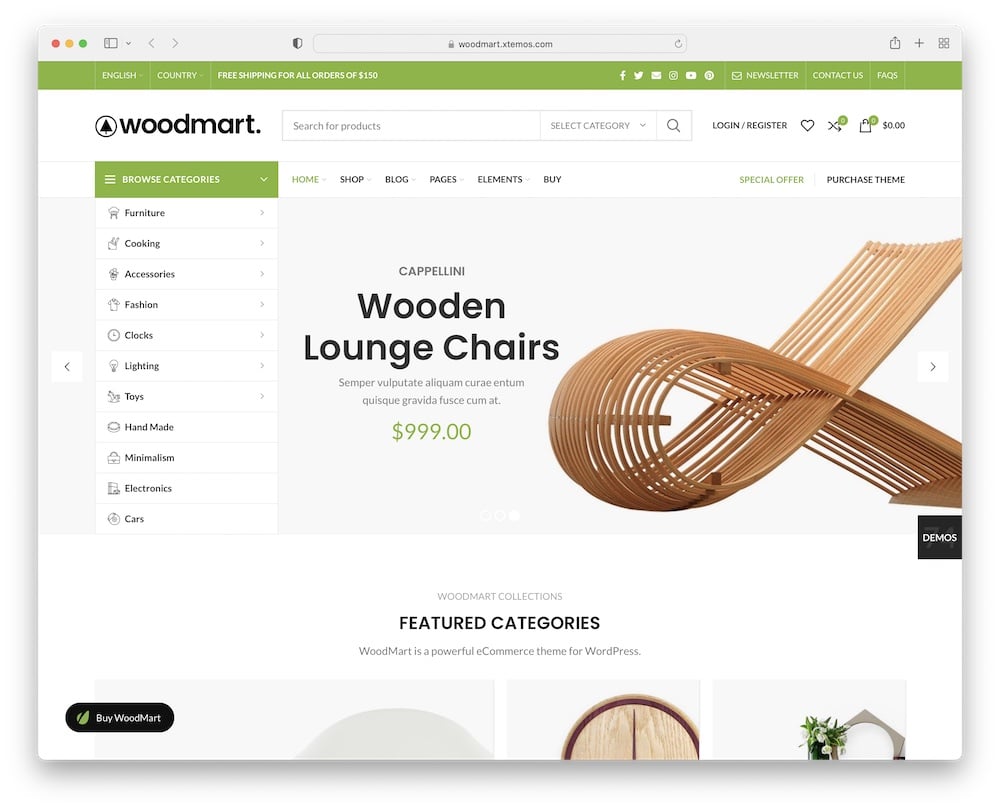 The WoodMart easiest WooCommerce theme comes with everything you need to kick off your business, including tools and pre-made designs for a really engaging website.
Sometimes in order to truly appreciate a theme, you have to check every little detail of it. And WoodMart has a lot of gorgeous and valuable details.
It's okay, you can brag about it.
Part of simple (beginner approved) building is a fantastic drag and drop interface. Discover first-class editing with Elementor OR WPBakery.
YES, you can even choose which to use!
Oh, and WoodMart's header layouts is always a good thing! Especially associated with a smart and useful mega menu. Performance WIZARD.
Make it happen!
WoodMart features:
59,000+ sales
4.9/5 star rating
Step-by-step installation
Price: $59 (may vary)
MORE INFO / DOWNLOAD
DEMO
4. Shopkeeper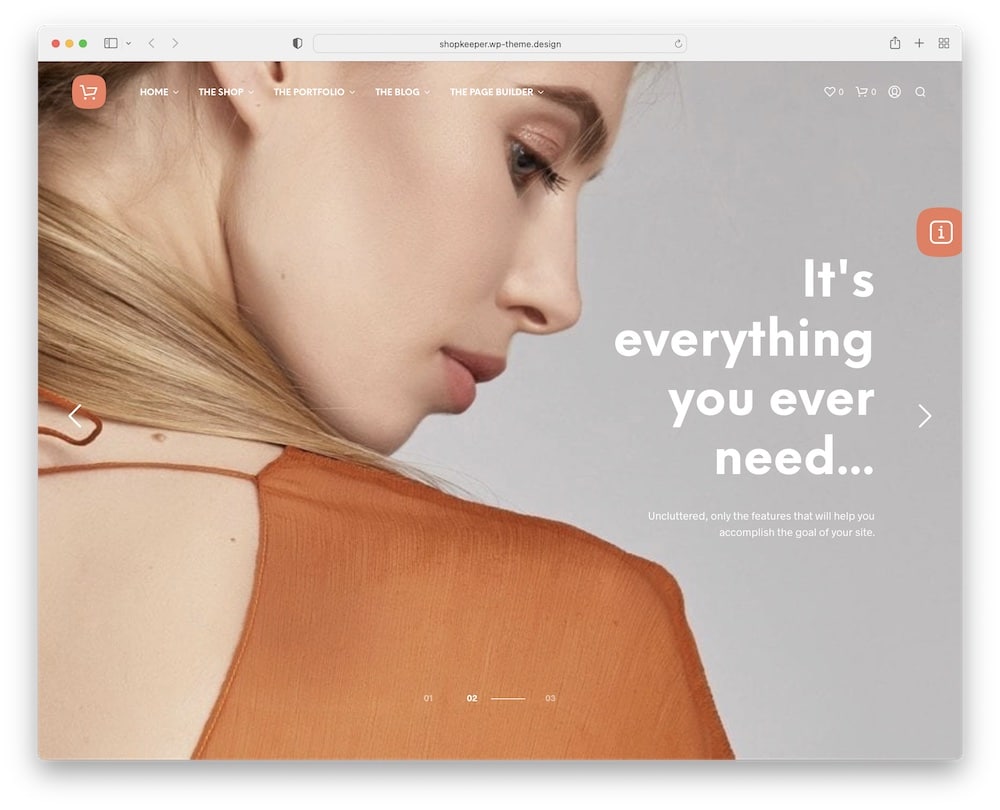 I can already imagine the amazing website you will create with Shopkeeper easiest WooCommerce theme.
Let's look at some of the exciting features you get!
Shopkeeper comes with a polished style and is easy to use + customize (from top to bottom). Just take your pick from one-click demo import designs and off you go. Heaven-sent!
Remember, NO coding skills are needed with Shopkeeper (YUP, save your precious time!) due to WPBakery's stunning drag-n-drop method.
HELLO, freedom.
You can even turn off the eCommerce functionality with the COOL Catalog mode option. (Use your site for cataloging and showcasing purposes only.)
I know it sounds as-luck-would-create-it 🙂
Go.
Shopkeeper features:
33,000+ sales
4.6/5 star rating
Price: $59 (may vary)
MORE INFO / DOWNLOAD
DEMO
5. XStore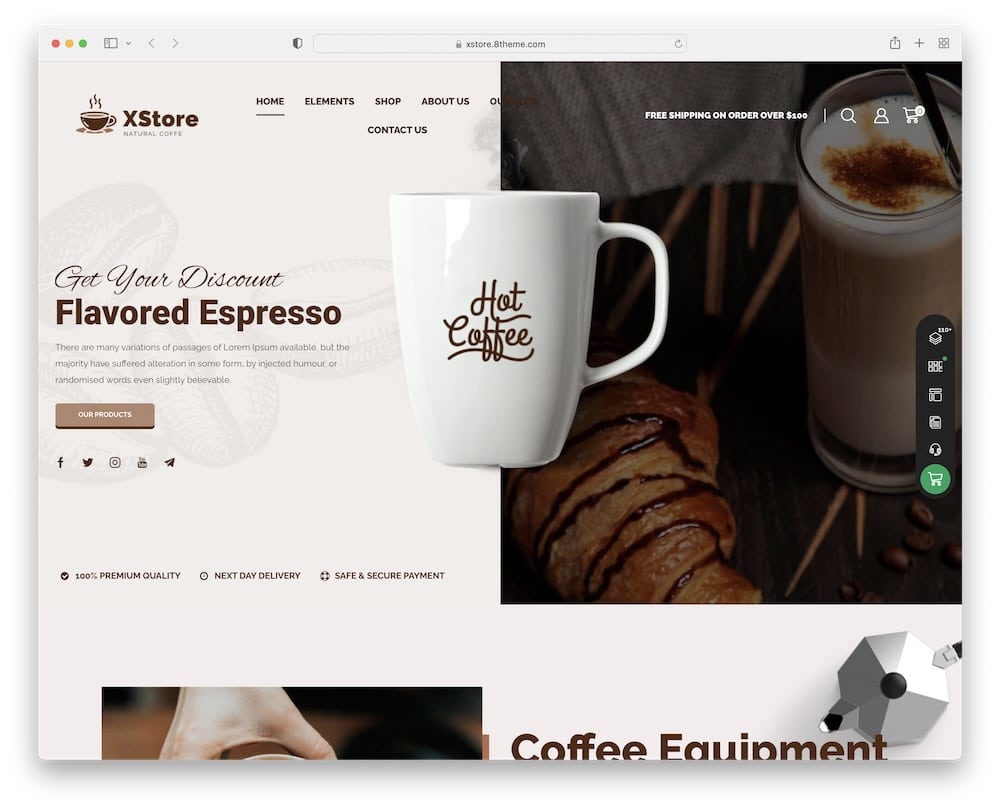 Modern look, fresh style, useful multi-functional XSstore easiest WooCommerce theme is THE BEST CHOICE for you! It's time to play your way.
You can increase user engagement with advanced product filters, eye-catching WP animations, beautiful pre-made designs, effective Ajax technology, and a dream-like parallax theme effect.
But at the same time, you get a fully customizable mega menu, unique icons, and playful promo popup options. (You can also take a peek at our tutorial on how to create a popup in WP.)
WORK. OF. ART.
Oh man, and let's not forget about $510 worth of premium plugins (!) handpicked by developers of XStore – killer offer.
Embrace this powerful theme and take your project to the next level.
You know what to do!
XStore features:
38,000+ sales
4.8/5 star rating
Regular updates
Price: $59 (may vary)
MORE INFO / DOWNLOAD
DEMO
6. Electro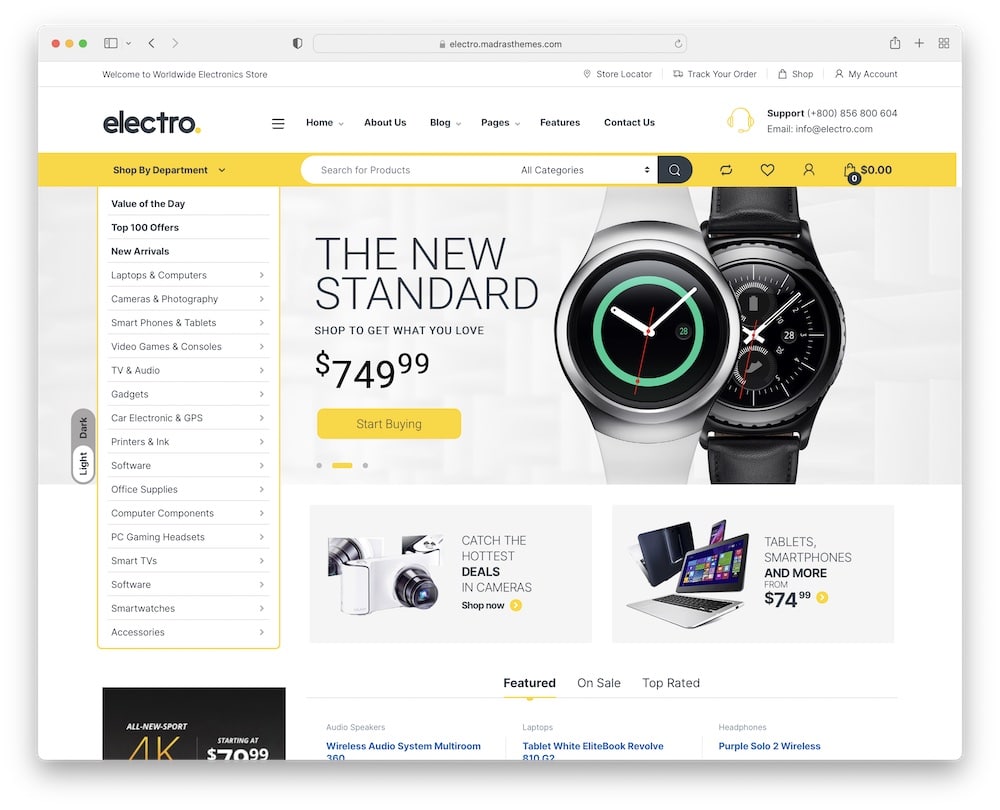 Simple is best! Using and customizing Electro is SO hassle-free.
This flexible theme comes with page builder compatibility – allowing you to add various functionalities to your site.
BAM!
On the plus side, you can also start a blog and introduce a content marketing strategy to grow your business to the extremes. (Successful engagement with your customers!)
Win over your customers with advanced product search, wishlist, brands carousel, catalog mode, and WP reviews.
HI5!
Welcome to the Electro family.
Electro features:
22,000+ sales
4.8/5 star rating
Product compare
Price: $59 (may vary)
MORE INFO / DOWNLOAD
DEMO
7. The Retailer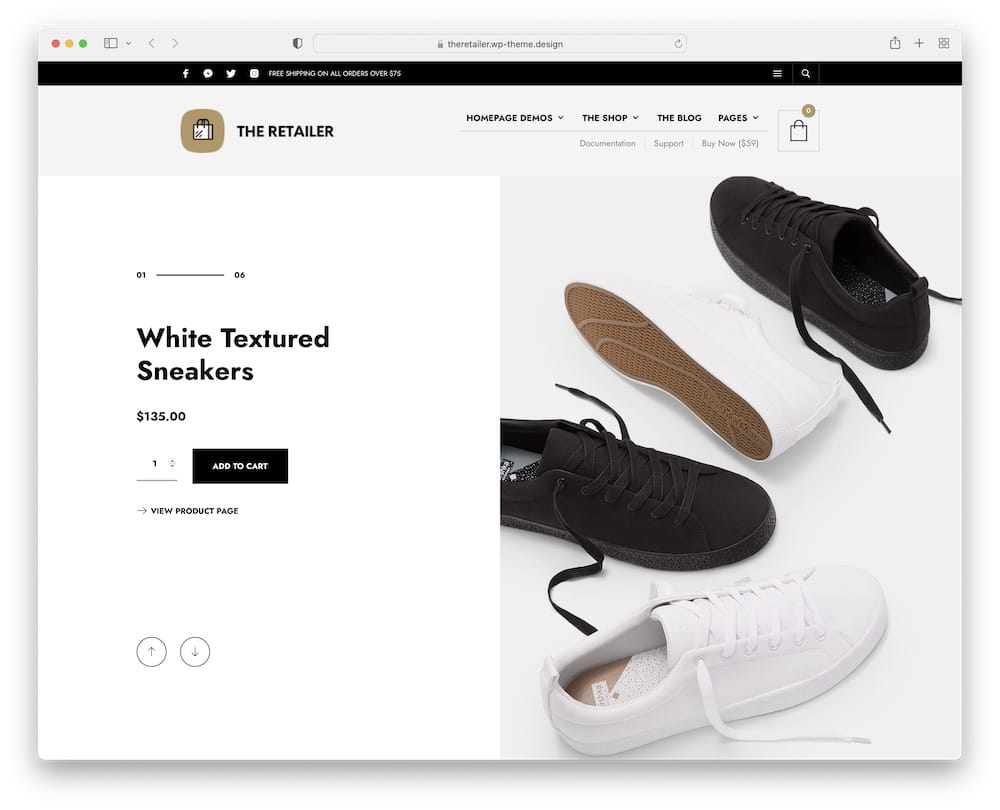 When you buy The Retailer easiest WooCommerce theme, you're buying a work of art, not just a theme. In fact, it even guarantees a 30-day money-back guarantee (OMG!).
The Retailer is totally beginner-friendly: just choose a ready-to-use demo, import it, and follow the guided setup wizard.
What's more? Literally, everything about The Retailer is customizable!
Bring your biggest ideas for an online shop to life.
From physical products and digital downloads to software, subscriptions, content, and even affiliated products – sell & push it all with WooCommerce!
Of course, The Retailer is responsive and retina-ready for the most effective user experience.
Stand out with The Retailer.
The Retailer features:
15,000+ sales
4.6/5 star rating
30-day amoney-back guarantee
Price: $59 (may vary)
MORE INFO / DOWNLOAD
DEMO
8. Savoy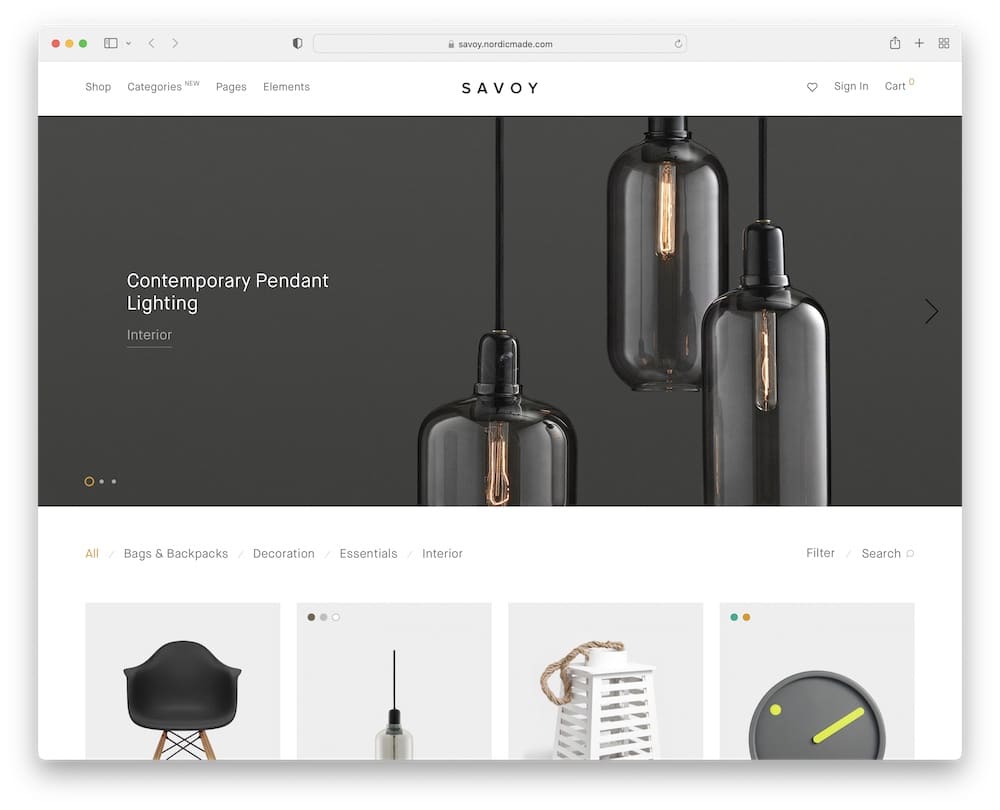 Savoy is (arguably) the most elegant, minimalistic and easiest WooCommerce theme out there.
In my opinion- IT. LOOKS. INCREDIBLE.
It comes with the most popular plugins for everything you need to create your online store quickly.
A great building experience is waiting for you!
Besides, Savoy is blazing fast, SEO optimized, and totally responsive. Plus, it is translation-ready (!) for 0 language limits. (Use any popular WordPress translation plugin you want.)
Set fresh goals with the whole world in mind!
And keep the good work going with a valuable blog or impressive portfolio.
Just scroll up, down, make some click, mix, match, add… and the next thing you know… you have a fully functional website! BOOM.
Savoy features:
14,000+ sales
4.8/5 star rating
Instant installation (!)
Price: $59 (may vary)
MORE INFO / DOWNLOAD
DEMO
9. Martfury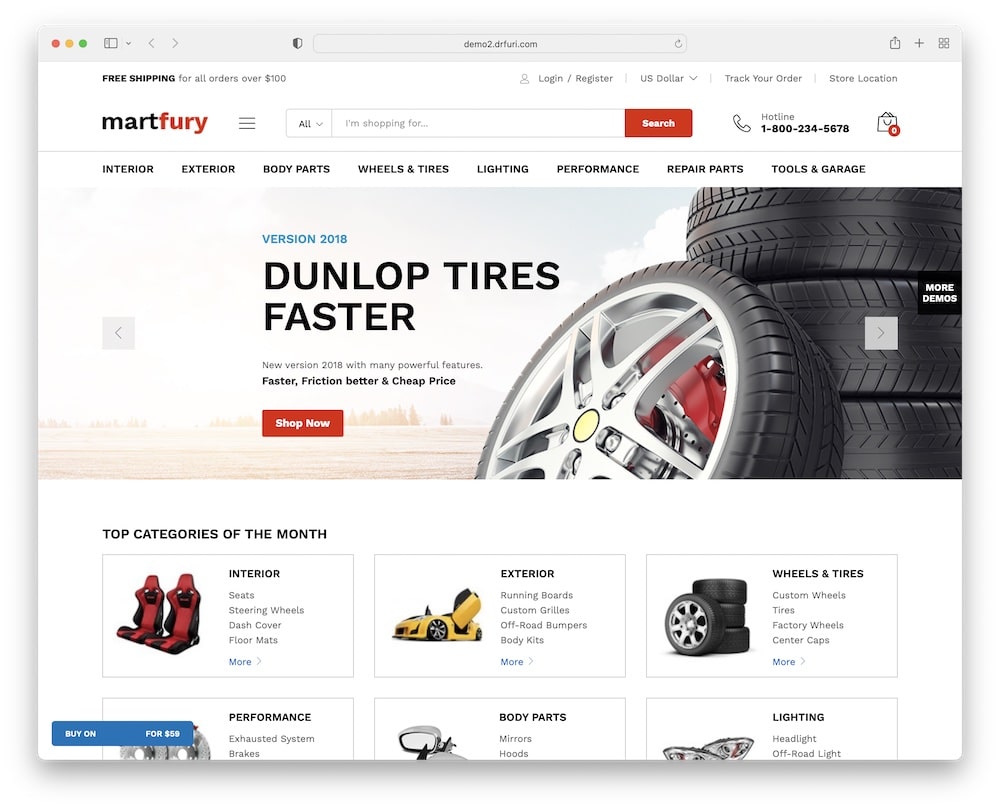 Modern Martfury appeals to beginners and veteran theme masters alike. No matter your experiences – get beautiful results by Martfury (fast & simple).
Martfury offers limitless possibilities for your business extension.
HURRAY!
Also, Martfury comes with different shop layouts for an even better shopping experience.
Oh, and the brilliant mega menu tool is built-in for a multi-column, transparent navigation (quick category & product access).
If you are like me, you will be delighted that you can pick from unlimited colors & typography options. BLISS.
Dedicated customer support? You have never come across support like this! Enjoy it!
Martfury features:
MORE INFO / DOWNLOAD
DEMO
10. Basel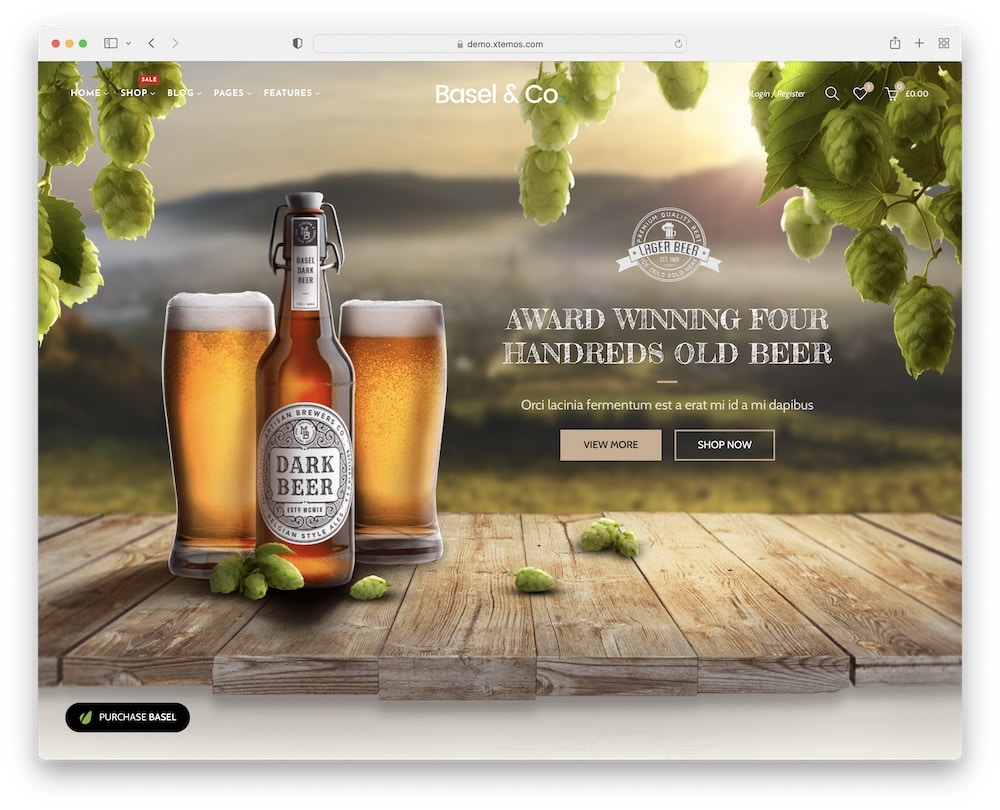 Basel is inspired by the endless potential of products and works for various online shops.
From furniture, beer, shoes, watches to food, coffee, or cars – So many demos cover so many niches!
Pre-made layouts, numerous header variations, Ajax technology, and useful icons are waiting for you to start building.
It has never been easier!
Bonus: social media integration and social login using Facebook, Google or VK. EPIC.
Testimonials slider? Yup, you can have it!
Animations? No problem.
Portfolio? Seven pre-designed styles are available. AND free lifetime updates (!) – I know, unbeatable value!
The more, the better. With trouble-free and one of easiest WooCommerce themes, Basel.
Basel features:
10,000+ sales
4.9/5 star rating
Excellent filtering & WP shortcodes
360-degree product view
Price: $48 (may vary)
MORE INFO / DOWNLOAD
DEMO
11. Atelier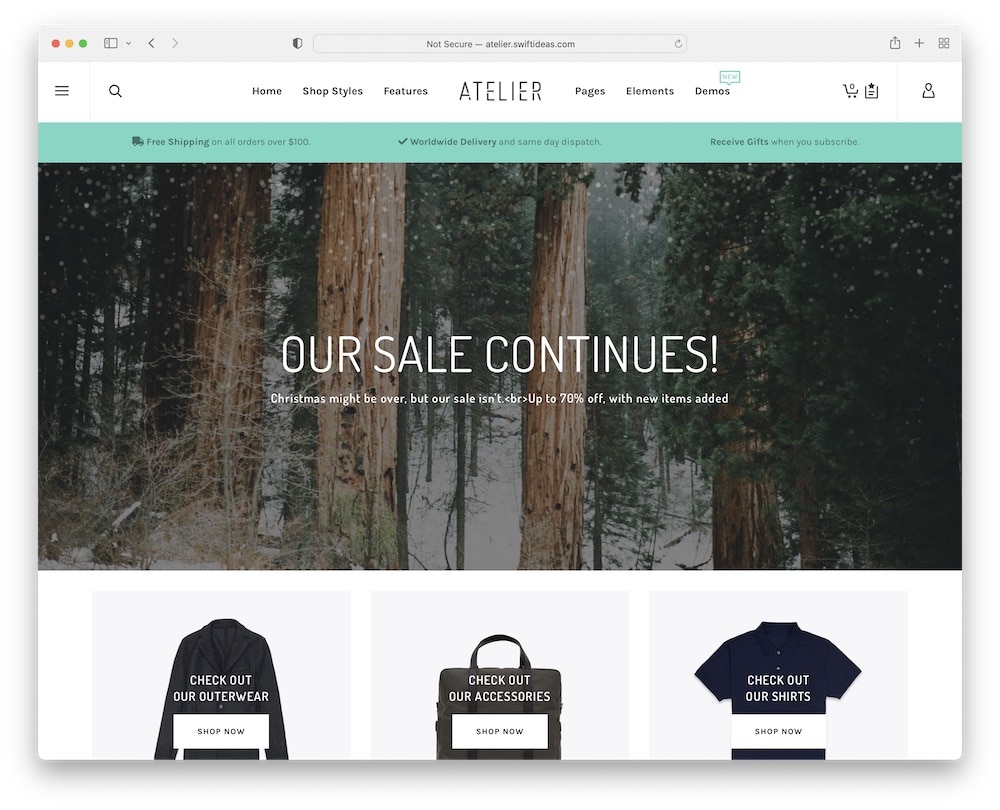 Explore (elegant, fresh, and clean) Atelier that is SO stunning that even you will hold your breath in awe.
And don't panic; you can try this easiest WooCommerce theme before buying it – the best!
KEY: Atelier comes with single click import demos (high-quality), powerful features for your online shop, crystal clean icons (500+), unlimited WP sidebars, and a brilliant parallax effect.
Say CIAO to epic performance!
Moreover, build your new site with versatile animations and attract attention more effectively (impact your sales).
I am totally excited about your online masterpiece!
Remember to be original, authentic, and report back when you are done with your creation. You can BRAG with your new Atelier site to me!
Atelier features:
MORE INFO / DOWNLOAD
DEMO
12. Sober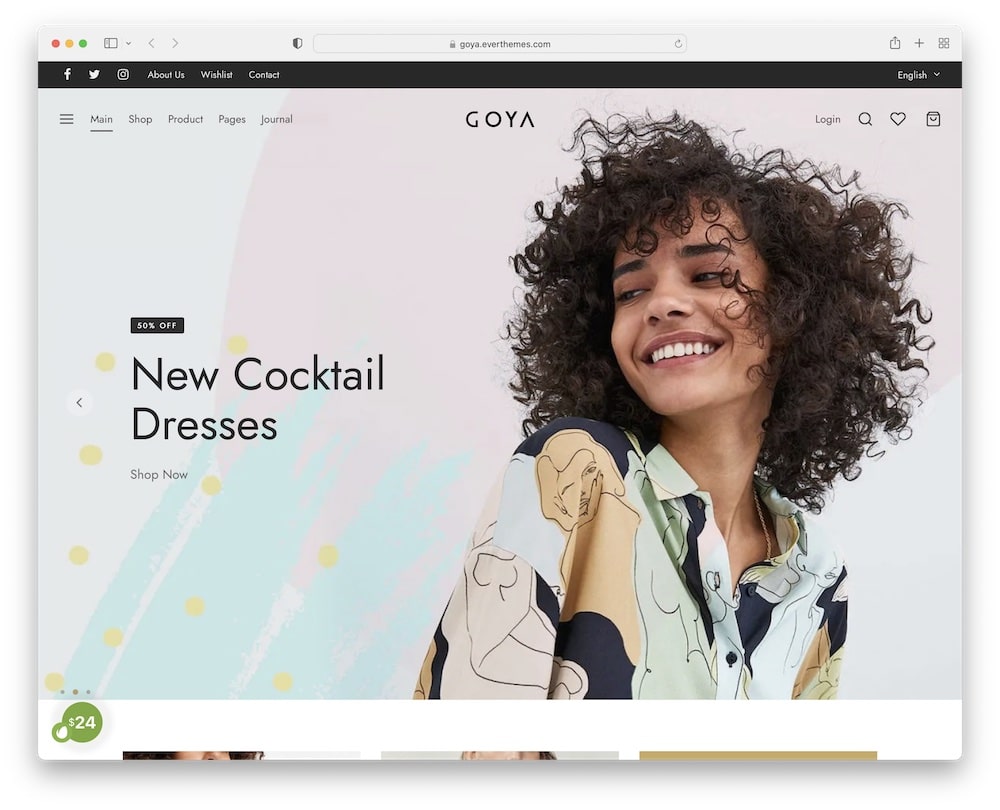 Unique. Minimal. Fast. Responsive. Sober easiest WooCommerce theme.
Simply choose a pre-designed demo that suits your brand (best way) and start customizing it with the world's leading page builder Elementor. Sounds like magic?
It is even better.
Sober is packed with everything you need to uncover the full potential of your products. Pretty page layouts are a secure road map for your success!
And social media integration just ties it all together.
Heck YES!
Plus, grow and reach a wider audience with an advanced  #1 MailChimp all-in-one email marketing solution.
Sober is a must!
Sober features:
9,200+ sales
4.7/5 star rating
Extremely fast performance
Coupon system
Price: $59 (may vary)
MORE INFO / DOWNLOAD
DEMO
13. Goya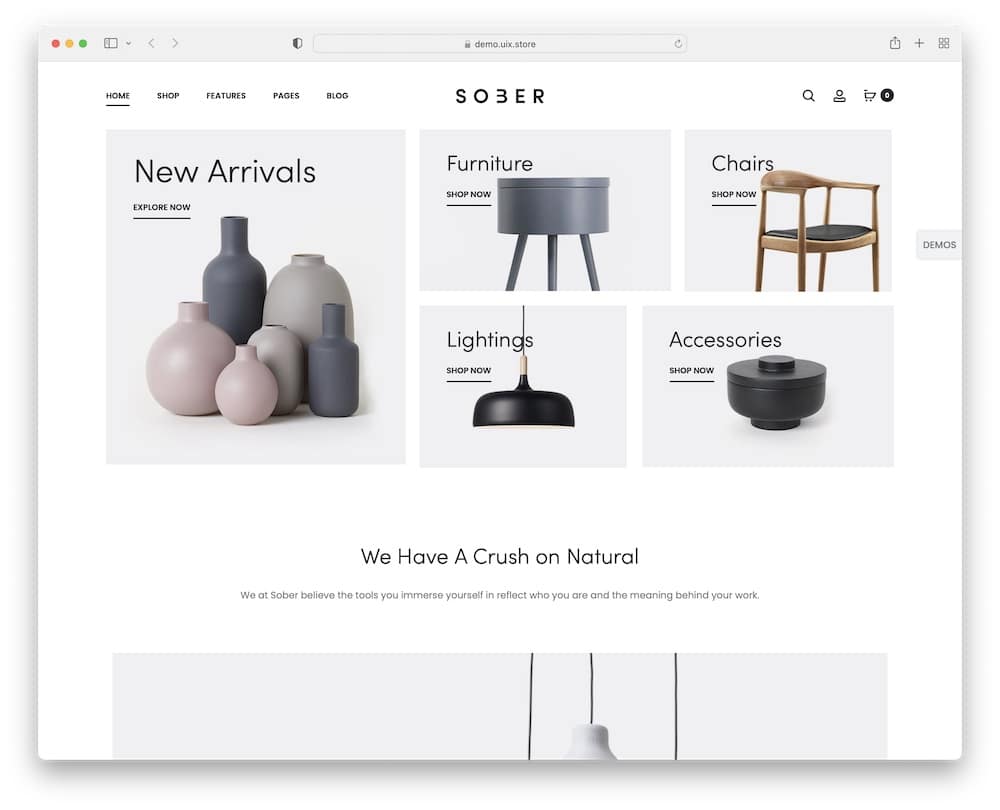 If you are looking for your (next) theme, then Goya easiest WooCommerce theme is an inexpensive proposition. I knew nothing about Goya going in for my first scroll and boy was I blown away!
Gorgeous design, simple set-up, handpicked features, and exciting details are the quickest way to a LIT website. LUV.
To be honest: shop layouts & product pages are just perfect (they look fabulous!). AND Goya is also packed with useful tools for an even better (simpler) user experience. Happy visitors all the time.
And long live the fully customizable mega menu (!) – make all your essential info, products, and galleries beautifully organized.
NO. MESS.
GO right ahead with GOYA!
Goya features:
8,300+ sales
4.6/5 star rating
Single- & multi-step checkout
Fullscreen product gallery
Price: $29 (may vary)
MORE INFO / DOWNLOAD
DEMO
14. Konte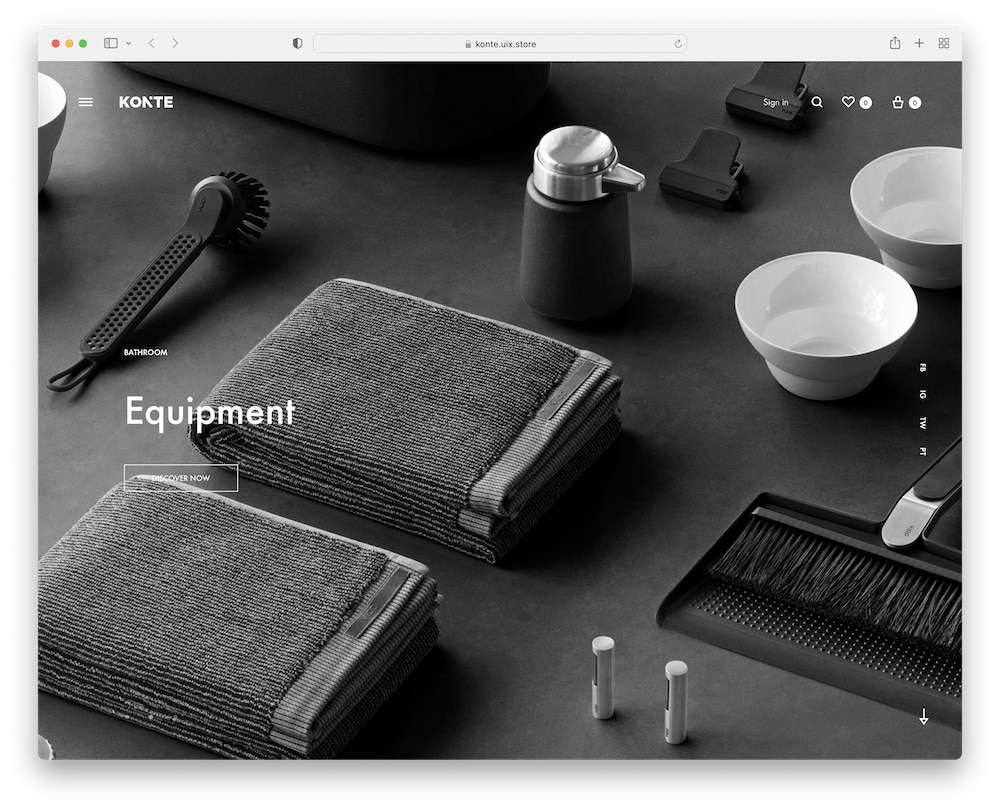 Konte is bigger on the inside than it looks on the outside!
Unique and stylish Konte was built for hi-tech, clothing, furniture, jewelry, cosmetic shops, and bookstores. But you can expand this easiest WooCommerce theme to more niches, SO don't feel limited.
The graphic design of Konte is clean and simple to understand – totally modifiable. And YES Konte has a hidden hero inside: Elementor.
Furthermore, fast speed, 100% responsiveness, SEO optimization, and GREAT documentation are huge bonus points (YUP, GODSENT).
Additionally, a top-notch blog can differentiate your business from others.
Keep in mind: Konte works out of the box and never disappoints!
Konte features:
5,900+ sales
4.8/5 star rating
Portfolio grids
Video tutorials
Price: $59 (may vary)
MORE INFO / DOWNLOAD
DEMO
15. Elessi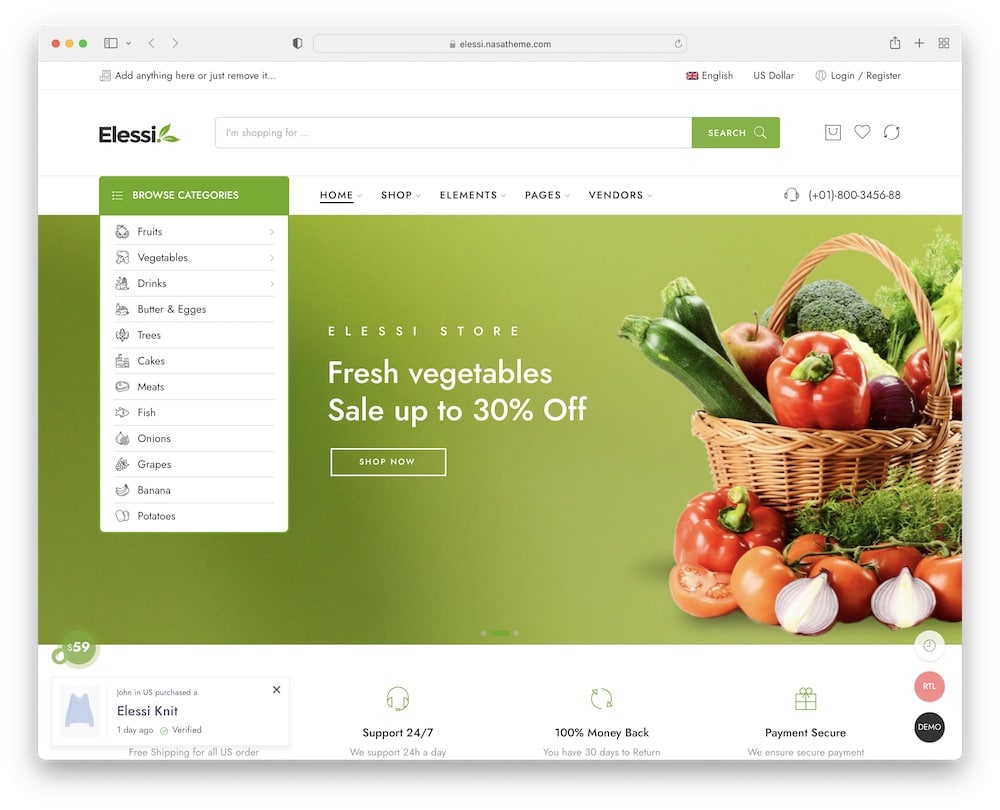 Don't just make a site, nail it with Elessi easiest WooCommerce theme!
Modern and playful Elessi is very welcoming for everyone who wants to build an online store. You can create your site without coding knowledge with 35+ ready-to-use demos (!).
Options are outstanding!
On top of that, the advanced lazy loading feature displays images only when they are visible to the user, ensuring a smooth experience and fast page speed.
Oh man, and Elessi is also multi-language (translation ready) offering you quick site localization (even enabling RTL languages in WP).
Minimal fuss guaranteed!
Now you know – buy Elessi.
Elessi features:
5,700+ sales
4.9/5 star rating
Conversion optimized
White label
Price: $59 (may vary)
MORE INFO / DOWNLOAD
DEMO
16. Ekommart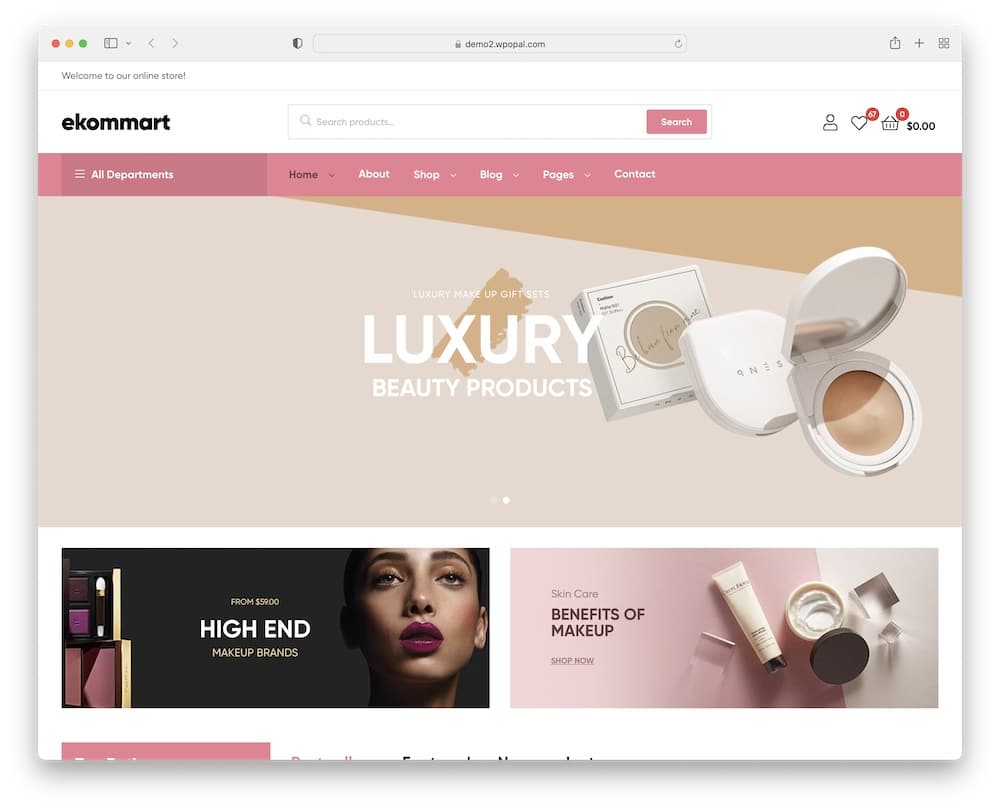 It is fair to say that Ekommart took the internet by storm. A combination of technology, solid design, various layouts, and powerful support are just some of Ekommart's brilliant components.
This easiest WooCommerce theme also offers the most popular tools such as Slider Revolution, Elementor, Contact Form 7, and MailChimp to increase the flexibility of your site.
HELLO, lucky!
Of course, you can modify your site entirely. The craftsmanship of your new website is 100% in your control.
And let's not forget, Ekommart is performance-optimized, ensuring a first-class surfing and shopping experience!
Yep, that's it! Ekommart is simple and accessible.
Ekommart features:
3,900+ sales
4.7/5 star rating
Live customization
Price: $58 (may vary)
MORE INFO / DOWNLOAD
DEMO
::
Note: This article was originally published on March 22, 2022. But our team regularly reviews it and updates it with necessary improvements for accuracy.