Are you searching for the best multilingual WordPress themes to build a professional multi-language website?
I approached building it as a complete beginner, and it's so easy to do.
And if a newbie can do it, everyone can do it.
Like. A. BOSS.
How I Chose The Best Multilingual WP Themes
I reviewed 4x the final collection of WordPress themes that you can find here.
Why? So I can guarantee 100% reliability and quality control.
You're welcome.
All these tools ensure flexibility and effortless customization. Plus, quick translation (DUH!).
They also work for pretty much any website you can think of. I tested themes for online stores, blogs, agencies, landing pages, various businesses and education, to name a few.
Every theme was also analyzed for outstanding performance to ensure fast loading and responsiveness (manually and with Google's Mobile-Friendly Tool & Pingdom Tools).
Note: I recommend choosing Sway if you're in doubt with which to pick. (A powerful multi-purpose theme for everyone.)
Make a website in YOUR language easily.
QUICK-PICK: Best Multilingual WP Themes
Best Multilingual WordPress Themes
1. Lyngva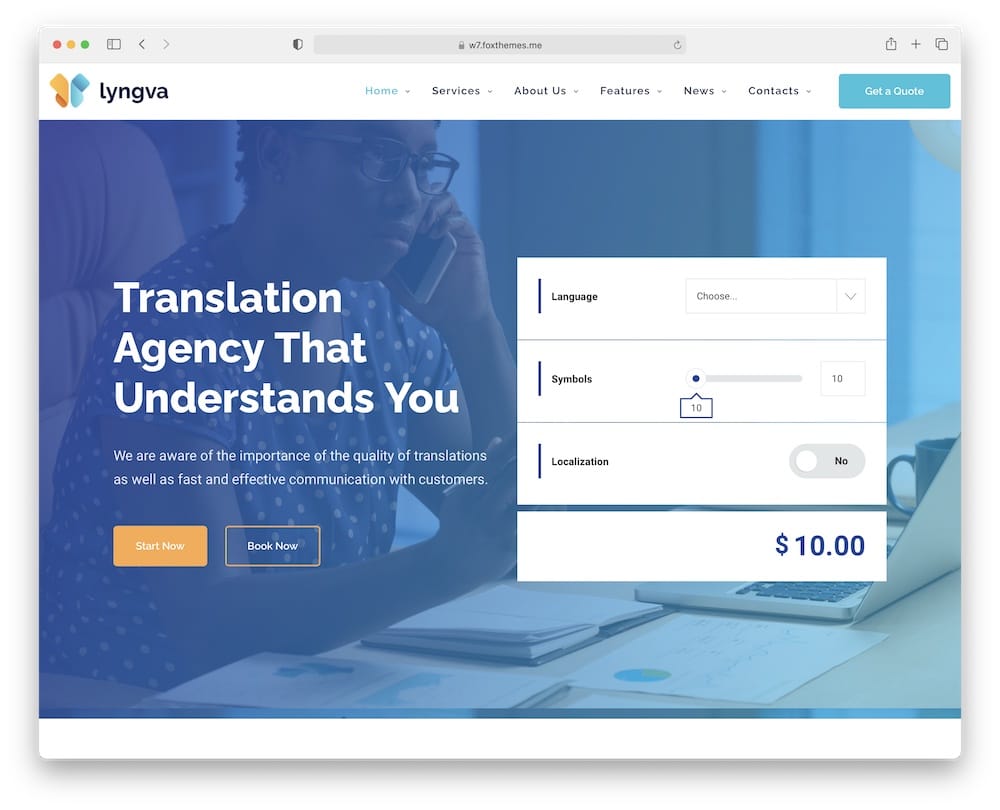 If you have the vision to enter a new international market as a business, you can USE a stunning Lyngva multilingual WordPress theme and translate your website into various languages.
Lyngva can be easily adapted to all your ideas due to its limitless design options.
It offers three modern ready-to-use demos and different inner pages (topic: company, services, business blog, features).
Yup, it must be your lucky day!
First of all, check out the new Gutenberg editor – so simple to use and saves tons of your time! REVOLUTIONARY.
Diving into Lyngva, I have to point out its high-speed performance, WPML plugin integration, premium tools, tons of shortcodes, mega menu, and SEO optimization.
Note: Don't miss our guide on how to rank new WordPress content faster.
Great bundle for your BIG START.
Lyngva features:
260+ sales
4.1+ star ratings
Blog section (content marketing!)
Easy-to-use interface
Price: $29 (may vary)
MORE INFO / DOWNLOAD
DEMO
2. Naxos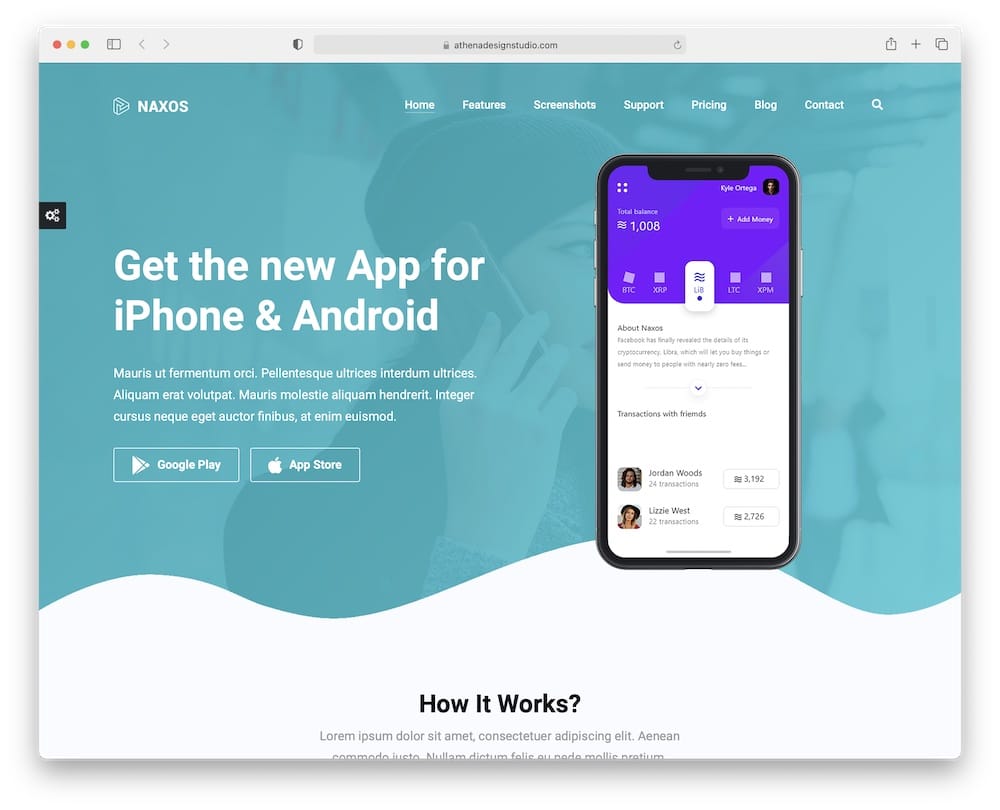 Today, if you want the whole online experience to be localized to your customers (global) you need to think about a fully translational website. Naxos WordPress theme can easily provide you with its multi-language solution.
If you want to enter a new market with your app, promoting it in multiple countries – you are on the right spot at the right time!
Naxos is WPML COMPATIBLE.
Naxos is a responsive theme with great looks (from desktop to mobile), incorporates stunning parallax effect and comes with eight color skins.
BIG yes.
STOP and create exactly what you want with Naxos.
Naxos features:
670+ sales
4.8+ star ratings
No need for coding
Price: $32 (may vary)
MORE INFO / DOWNLOAD
DEMO
3. Crator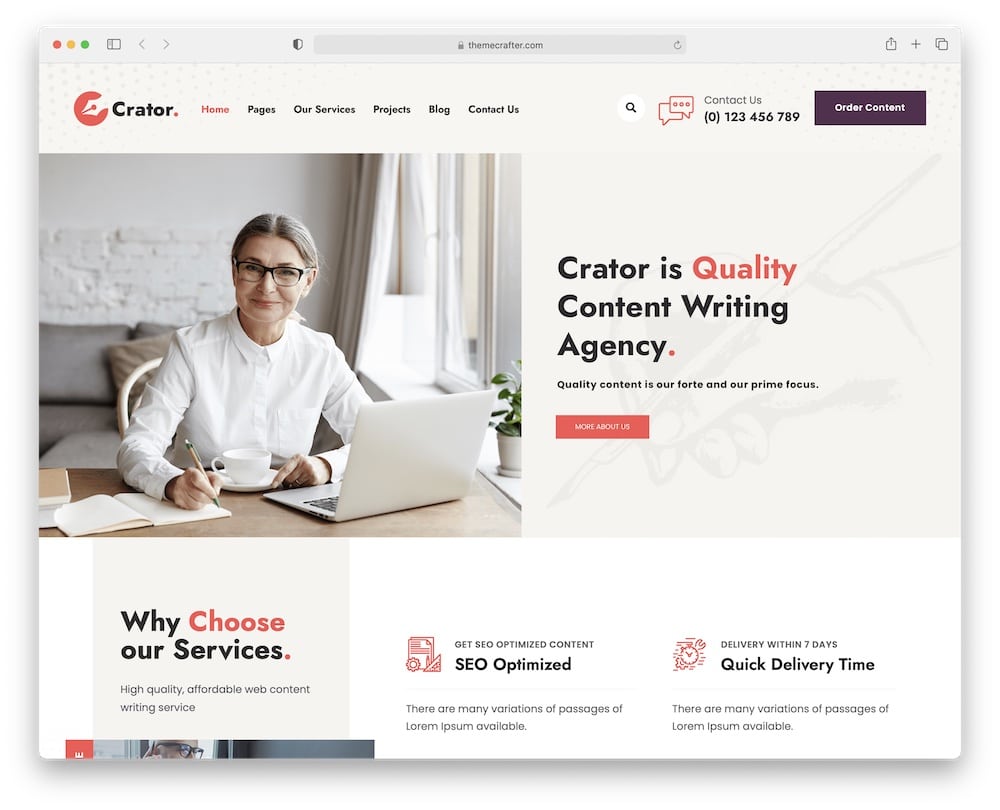 Make your website beautifully designed, rich with valuable content, well optimized, and worldwide present with Crator translation-ready WordPress theme.
Crator comes with everything you need for a fast and simple start.
Invest in the best!
Ready to dive in?
Take your pick and, IN just MINUTES, you can have a running site due to the amazing one-click import demos.
Besides, with Elementor page builder, your productivity only increases (NO programming knowledge required).
You only then get to realize how many options and opportunities are waiting for you – inside Crator.
Grab 100% of Crator and win a multi-language business market.
Crator features:
MORE INFO / DOWNLOAD
DEMO
4. Esio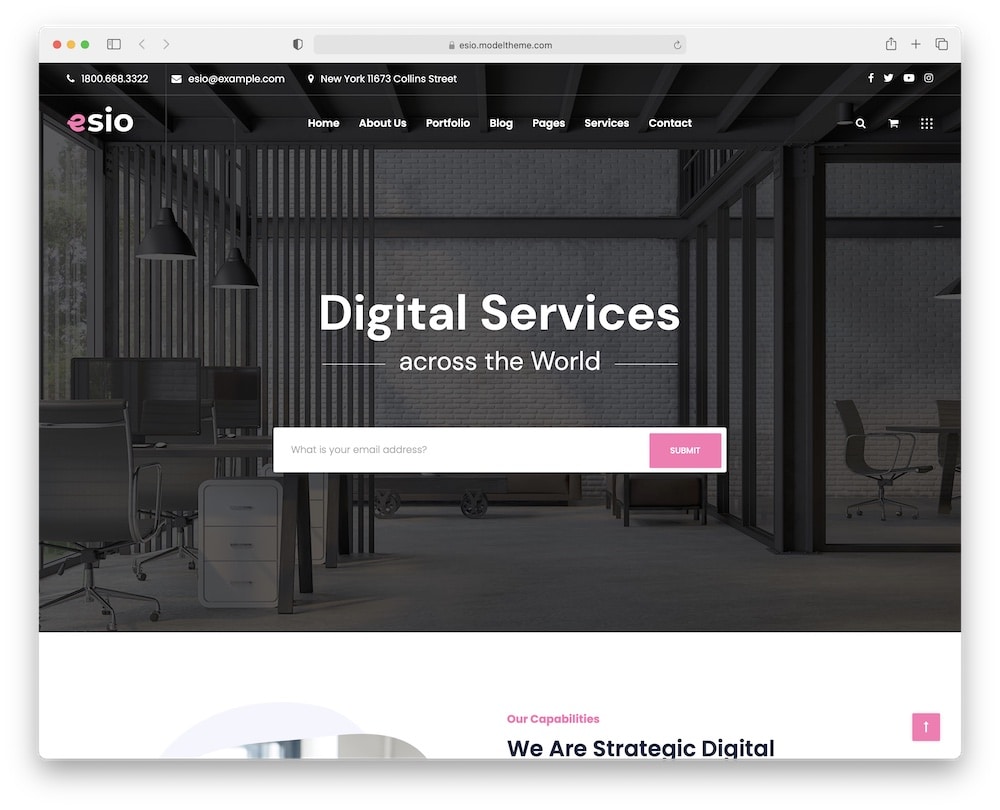 Are you thinking, "I know I need to create my website, but I don't know how to do it?" Well, let me introduce you stunning Esio multilingual WordPress theme.
Esio comes with eye-catching pre-made designs (from one-click demos, numerous pages to beautiful layouts and pricing tables). Everything is ready for you to start!
Keep in mind, no experience is required – you need just your vision and passion.
Besides, Esio is fully translatable (WPML), so you can easily create a site in any language you want.
SO. COOL.
Oh, and you also get some of the best plugins (WooCommerce, Elementor, MailChimp) that will help you immediately improve your business.
Be as fast as a speeding train with Esio.
Esio features:
MORE INFO / DOWNLOAD
DEMO
5. Rundex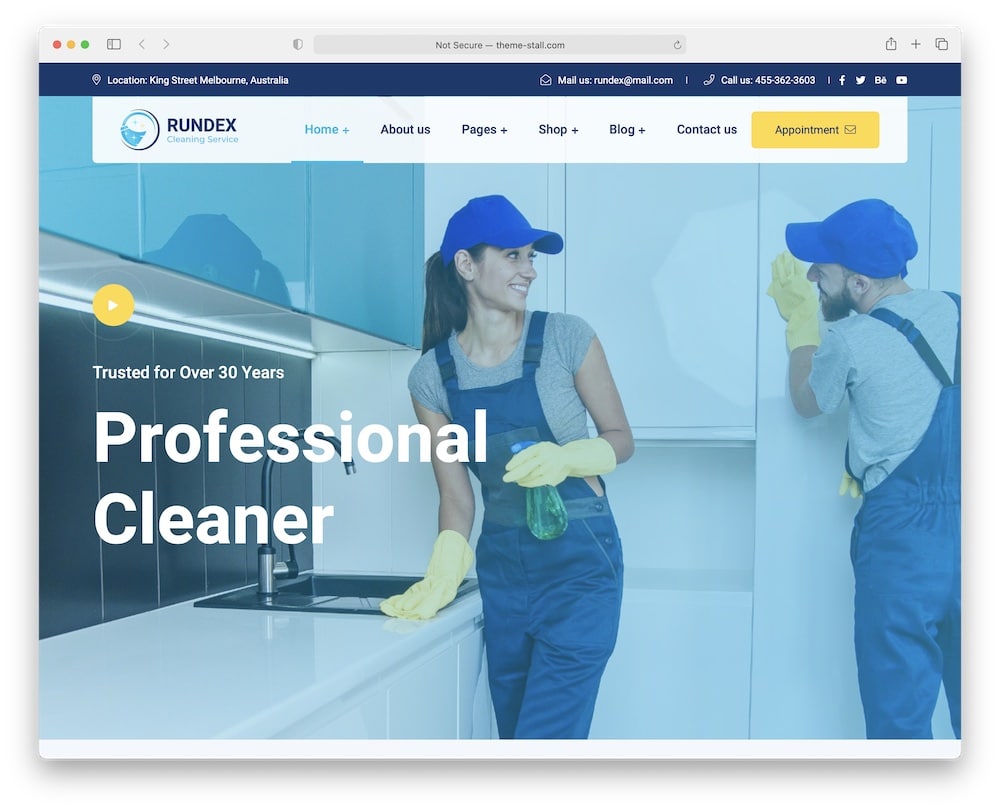 Try to impress your audience with a fresh Rundex translatable WordPress theme and make them want to check it out (ASAP). Let the (global) adventure of clean homes begin.
The important thing about Rundex is that is designed with the latest trends in web design, and powered with the most popular plugins.
Goal? Providing the best user-friendly experience!
Rundex guarantees 100% responsiveness – all screens enjoy a fluid and flexible layout.
And lets you translate your site into any language you need for your business (WPML compatible + .pot file).
Need more?
You also get (for free) three ready-to-use homepages, various layouts, unlimited Google fonts, and a playful palette of colors. Oh, and you can also work with the child theme.
Dive into your new online business with Rundex.
Rundex features:
80+ sales
4.6+ star ratings
For cleaning services
Supports WordPress Multisite
Price: $19 (may vary)
MORE INFO / DOWNLOAD
DEMO
6. ThePascal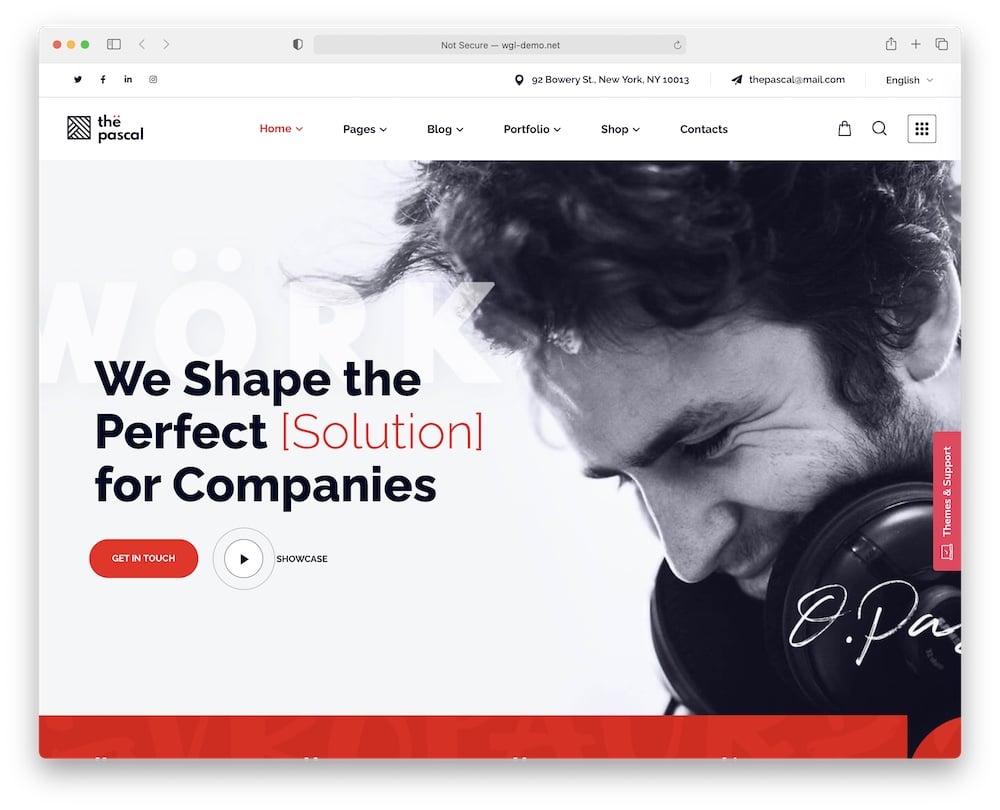 The number of benefits you get with ThePascal multilingual WordPress theme is – A LOT!
Basically, it all starts with unique and beautifully crafted demos for your quick start.
Remember, you need just your content; the design is ready to use and is fully customizable.
Pre-made inner pages will pop out with your valuable words and visuals when you insert your thoughts and ideas.
Included solutions? Yeah, plenty (!) popular and worldwide used plugins and widgets are all part of ThePascal.
Besides, the Elementor page builder is easy to use and will help you create a magical website.
Pretty cool, huh?
And, yes, let's not forget about the translation-ready possibilities, ThePascal is equipped for multi-language businesses.
ThePascal features:
200+ sales
5-star ratings
Great for multiple businesses
Regular lifetime updates
Price: $69 (may vary)
MORE INFO / DOWNLOAD
DEMO
7. Amaya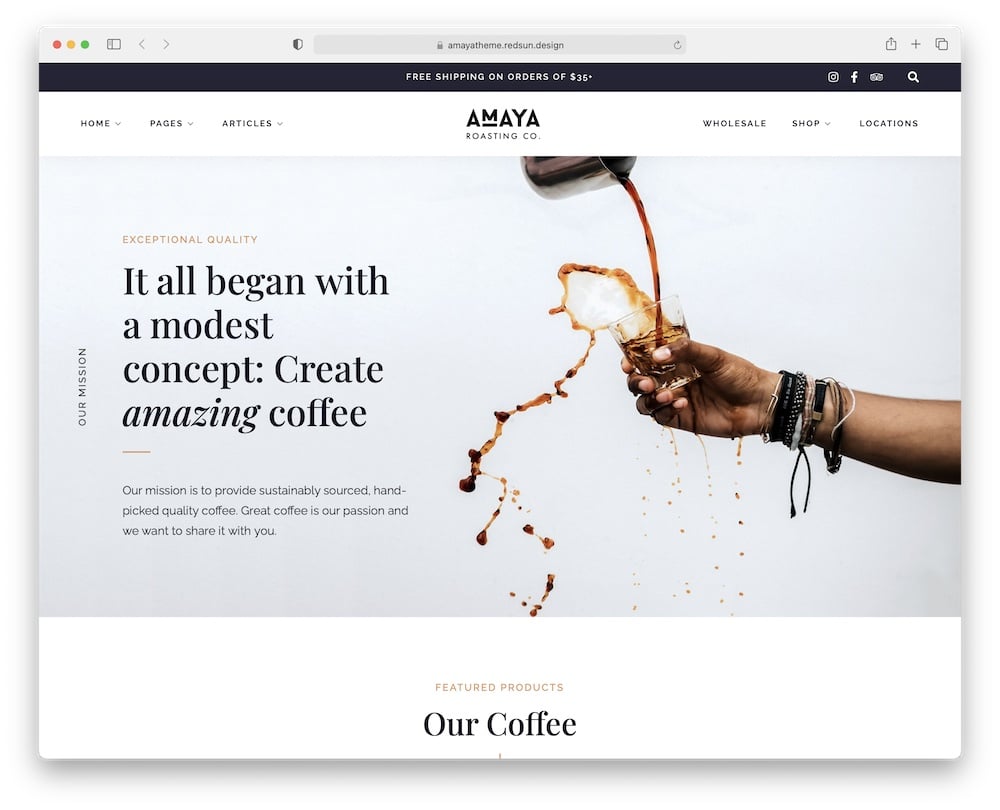 There are a number of things to think about when creating a new multi-language website.
It is a process that requires great design, valuable features, and easy solutions – YES all of this is hidden in a beautiful Amaya multilingual WordPress theme.
Basically, with Amaya, your website will look better than competitors' one does.
Buahaha, THAT will get their attention!
But, for now, let's talk about the Amaya.
Amaya comes with one click, uncomplicated to use demos that look exactly like the demo you can preview and check NOW. Just imagine how much time you'll save!
IMPRESSIVE.
You can use unlimited colors, play with tons of custom icons, try different fonts and translate your site into any language you need to with Amaya.
Today is the best day to make a new website.
Amaya features:
600+ sales
5-star ratings
For coffee shops
Minimal & clean design
Price: $79 (may vary)
MORE INFO / DOWNLOAD
DEMO
8. UniCoach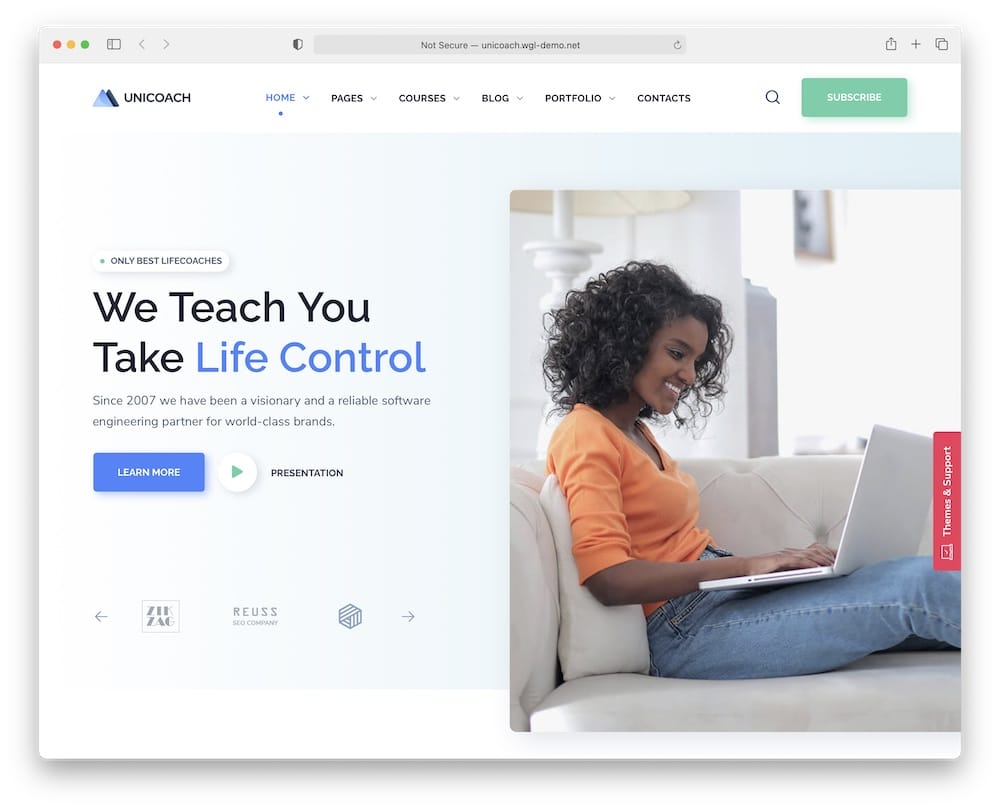 In the past, developers (yes, just they) created all the online world, but that completely changed with WordPress.
You can easily design your own website (0 coding knowledge required). Not just that, you can even create a multi-language site totally by yourself! M.A.G.I.C.
Before you ask yourself – "Can I do THIS?" – check out the UniCoach multilingual WordPress theme.
In general, working with UniCoach will lead to all sorts of good things due to its amazing solutions, various designs, and amazing 5-star customer support included.
Sharp performance!
Note: UniCoach is also fully responsive to work on any device.
Remember, a consistent WOW experience will bring your customers back to your site.
UniCoach features:
540+ sales
4.8+ star ratings
Supports Zoom WP & LearnPress plugins
You can start a blog & an online store
Price: $69 (may vary)
MORE INFO / DOWNLOAD
DEMO
9. Softek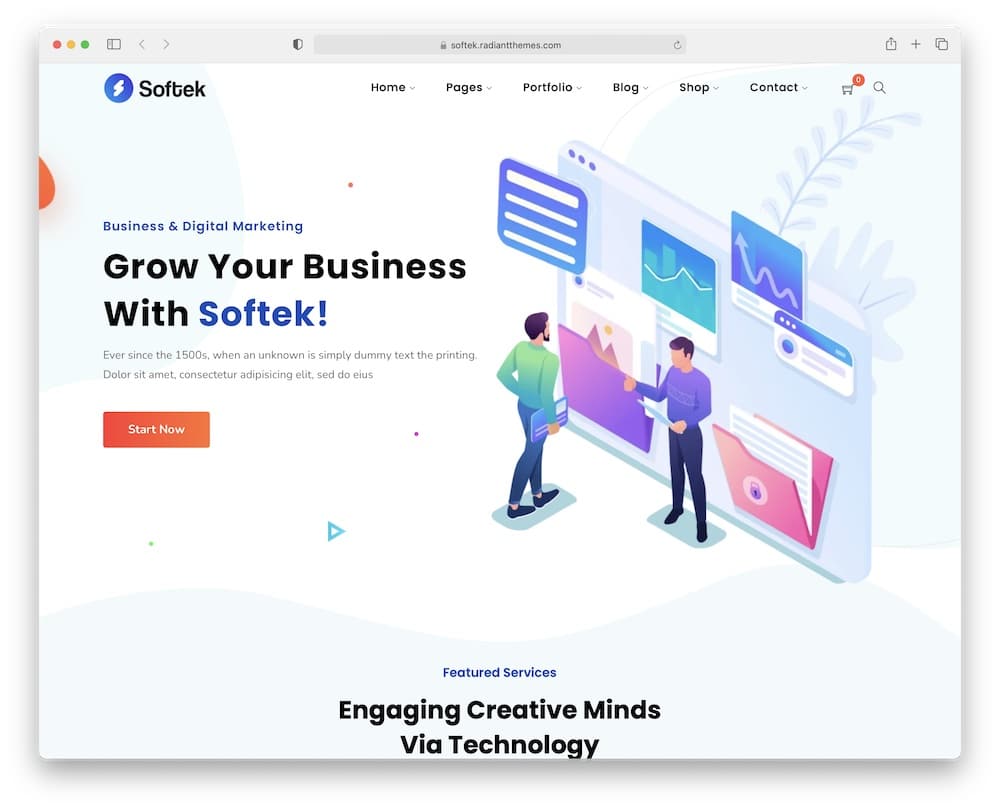 Would love to talk about everything you get with Softek multilingual WordPress theme – but it's just not enough space to write it all – sorry.
Let's expose the most wonderful features.
First of all, go and see the theme preview – O.M.G.
Yup design of Softek is so well-thought-out. Besides, you get twelve (!) homepage demos to chose from (instant install)! But if you need a general WP theme installation guide, we have you covered.
Oh, and elegant blog layouts are eagerly waiting for your content. Impact your audience with valuable knowledge and experiences.
PATH. TO. SUCCESS.
Softek makes plugins and ready-to-use layouts go perfectly hand in hand.
And YES, Softek is WPML compatible, so you can easily translate it into multi-languages. The best thing ever!
Softek features:
1,200+ sales
4.9+ star ratings
Software & IT solution websites
Monthly updates
Price: $59 (may vary)
MORE INFO / DOWNLOAD
DEMO
10. Cenos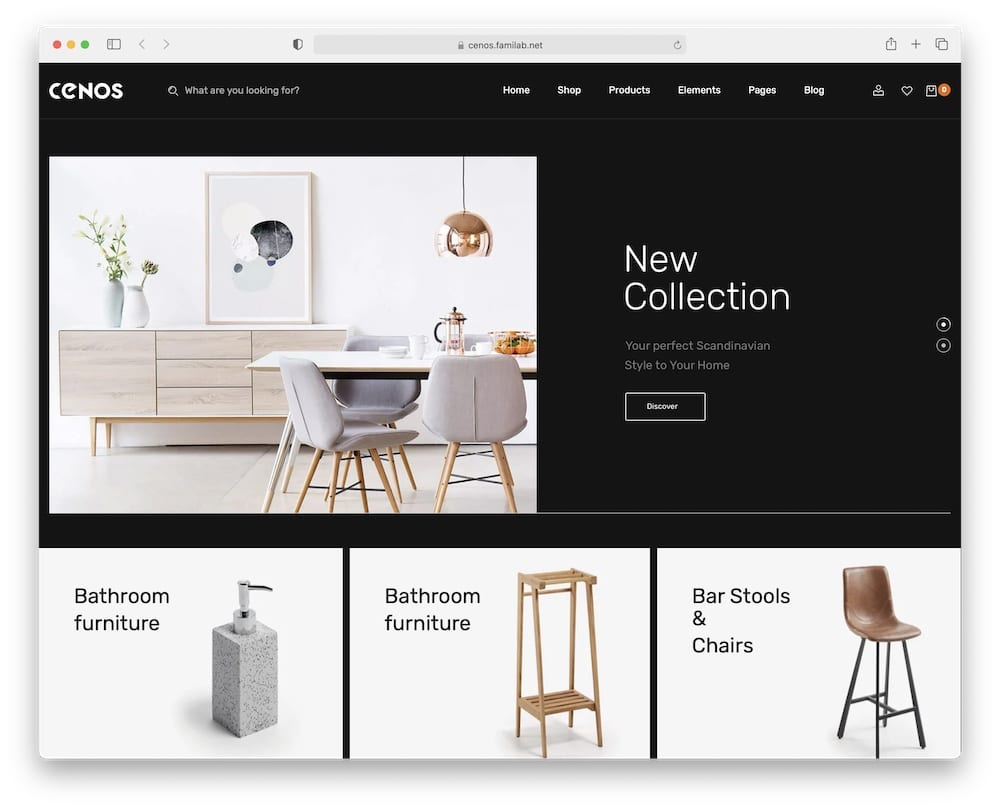 Start organizing your thoughts, look for patterns, colors, fonts, and elements that you would like to have on your own website.
In a way, put together a clear idea of what you want and give it a shot!
YES, now you can start building the exact site you want with a modern and minimal Cenos theme.
Remember, the design choice is important when crafting your business. That's why Cenos comes with thirteen unique index pages to choose from.
Can't get easier than this!
Besides, Cenos includes premium plugins such as Slider Revolution, WooCommerce, and Elementor page builder. It's even translation ready for you to conquer the world.
I know, take a deep breath in and reach for the stars with Cenos.
Cenos features:
180+ sales
4.4+ star ratings
Online furniture store
Excellent mobile shopping experience
Price: $69 (may vary)
MORE INFO / DOWNLOAD
DEMO
11. Vara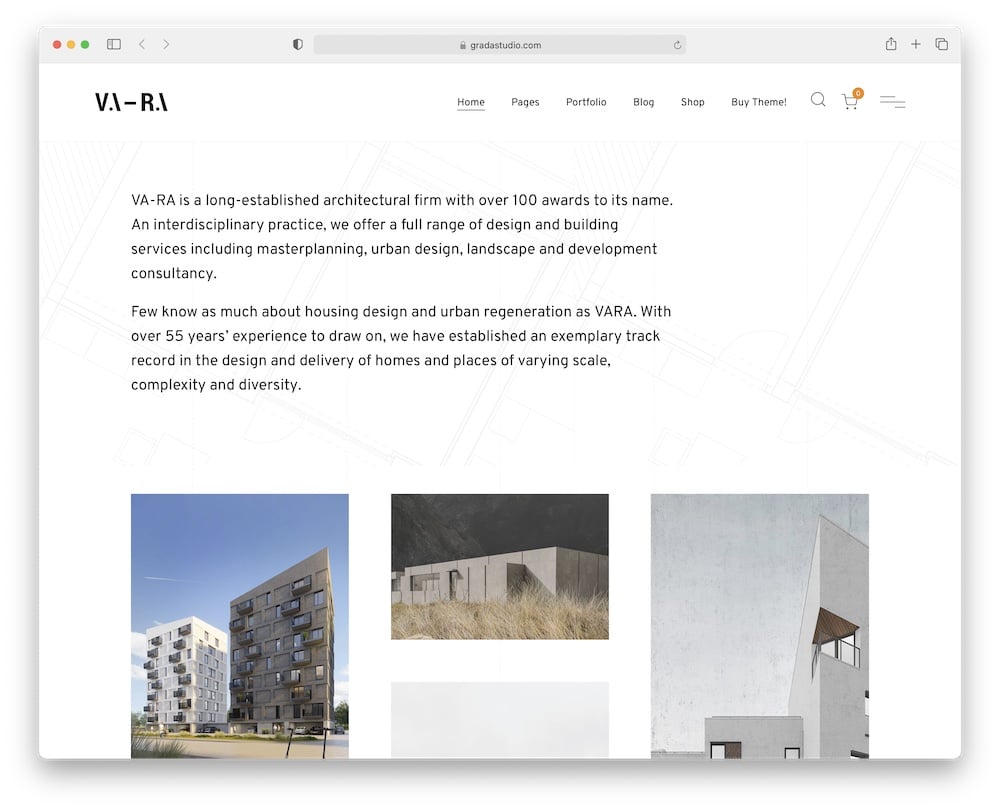 Vara multilingual WordPress theme will help you achieve your full business potential. You can easily showcase your work and rich experiences with creative portfolio layouts.
Eye-catching design flows through multiple index pages (yes, you can choose from nine), unique layouts, and smart icons.
Everything is ready in minutes (simple mouse clicks will do all the magic).
Vara is a great choice for someone who wants to launch a website fast and uncomplicated.
Besides, the theme comes with tons of useful plugins and is fully translatable into any language (bonus points).
Building your site should be fun, not stressful. Keep smiling – choose Vara.
Vara features:
1,600+ sales
4.4+ star ratings
For architecture, interior design
Comes with child theme
Price: $39 (may vary)
MORE INFO / DOWNLOAD
DEMO
12. Rhye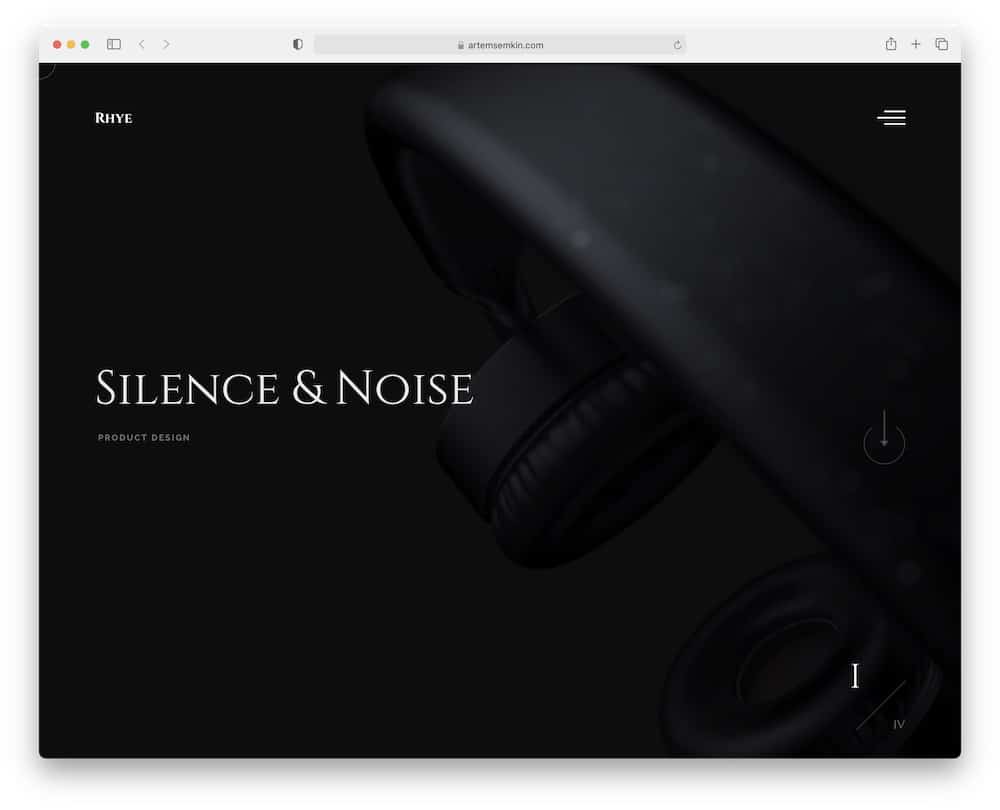 Put on a big smile, take action, and create your own multi-language website.
You can tell a story of your business that naturally flows with a striking design, thanks to the elegant Rhye WordPress theme.
How?
With impressive motion effects, smooth page transitions, and gorgeous portfolio layouts that are just waiting for your content! STAND OUT from the crowd.
Besides, Rhye is easy to set up and use due to the quick demo integration and the best page builder, Elementor (more than eight million active installations).
YES, you will build your dream site with the #1 web creation platform!
Here's the deal: You can use Rhye with no coding experience!
Once you start working with Rhye, you will notice that you are hooked – a big plus is fast and reliable customer support.
FEELS GOOD.
Rhye features:
1,500+ sales
4.9+ star ratings
Price: $59 (may vary)
MORE INFO / DOWNLOAD
DEMO
13. Sway (for any site!)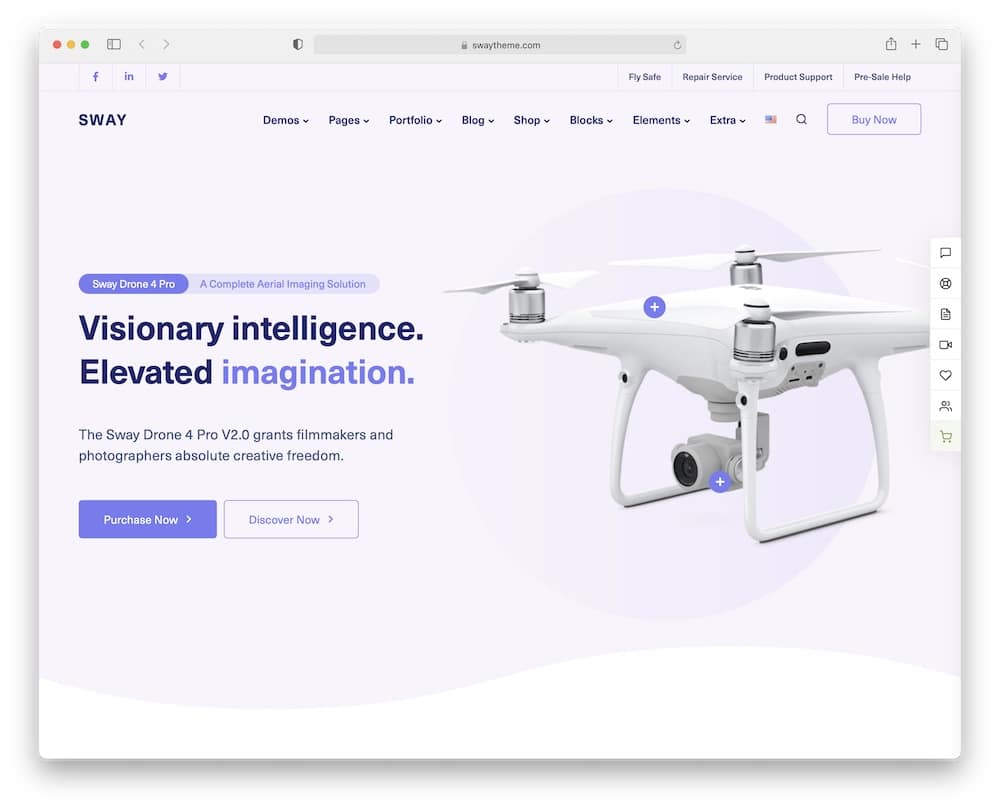 I invite you to have a blast with Sway multilingual WordPress theme. You will find a lot of ways to play with your new website.
Sway is packed with useful features, so don't worry, you will get everything you need for a successful start (it is even WPML compatible)!
You will notice that Sway offers 50+ ready-to-use homepages! From my point of view, this is a very generous offer (prepare for a long scroll to the end of the demo list).
Besides, they are all amazing examples of impressive design. (We got very inspired.)
Thanks to the most popular plugins (included for free), you can add FANTASTIC new features to your site (without coding).
Whoopee!
Sway features:
3,100+ sales
4.8+ star ratings
Frequent updates (new features)
Video tutorials & user community
Price: $59 (may vary)
MORE INFO / DOWNLOAD
DEMO
14. Uppercase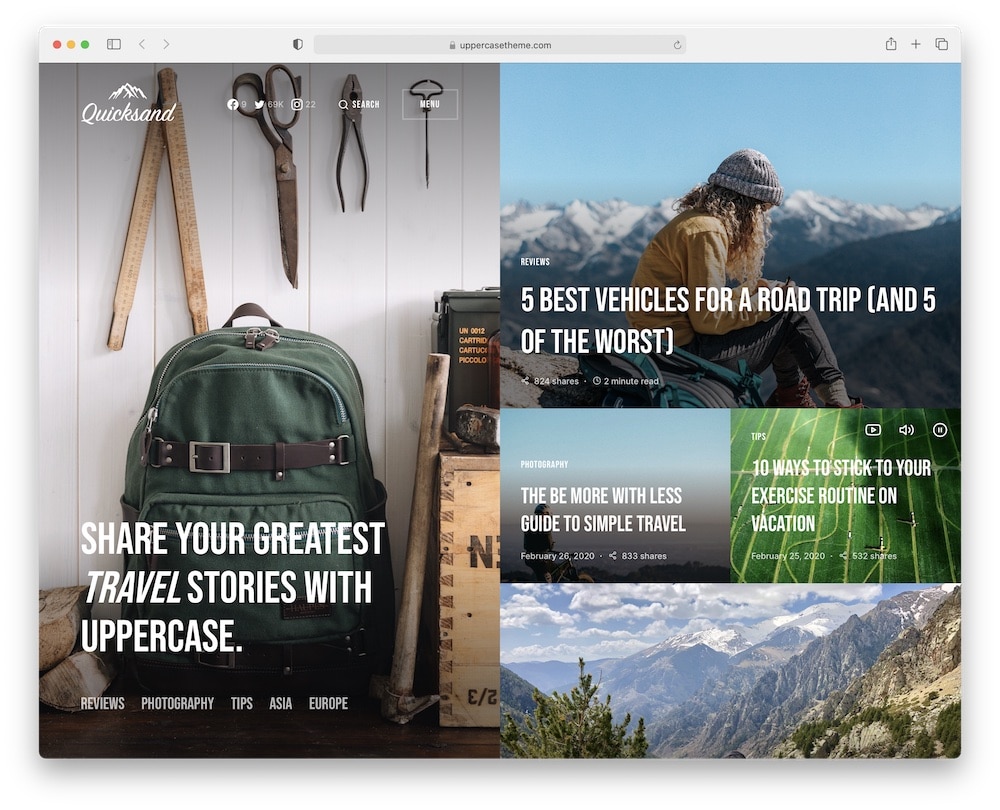 If you are wishing to create a beautiful multi-language website, I have good news for you: check out the Uppercase WordPress theme. (Hurray you're in the right place!)
Among the pre-made demos (fast and simple to use) you will also find unique animations, unlimited colors, various post layouts, the most popular (social media tool) share buttons, and convenient popups.
Blogging for the sake of blogging is always a good idea. So take advantage of Uppercase personal blog layouts.
Also, by purchasing Uppercase, you get lifetime access to future updates. Yup, the performance of your website will be forever spotless.
High five to the upgrades!
Oh, and you and your users can even turn Uppercase dark to give everyone's eyes a break (especially during the night).
Grow with Uppercase.
Uppercase features:
980+ sales
4.9+ star ratings
Google Analytics & AdSense support
Opt-in forms (MailChimp)
Price: $59 (may vary)
MORE INFO / DOWNLOAD
DEMO
::
Note: This article was originally published on August 13, 2021. But our team regularly reviews it and updates it with necessary improvements for accuracy.