A few users recently sent me an email asking me what is a WordPress page builder.
I learned QUICKLY that there are many more who are also interested in the topic of page builders (sometimes called page editors).
This post covers:
Here we go!
What Is A Page Builder In WordPress
A page builder is a WordPress plugin that removes coding and replaces it with the drag and drop method.
That's why you absolutely DON'T need experience anymore if you'd like to build a blog or website (even an online store).
You can rearrange all kinds of elements at free will, like contact forms, buttons, call-to-actions, social icons, videos, audio players, etc.
No. Limits.
Plus, you can save a lot of money and time. Why?
Because you don't need to hire a professional to build a website.
You can DIY!
Are WordPress Page Builders Free?
Actually, yes, they are. You can get many page builders for free, even the most popular one – Elementor.
Do I recommend using a free version? It depends.
If you need to perform just a few tweaks, you're good to go.
But invest in the pro version for anything more serious because it unlocks unlimited options and possibilities.
WordPress Page Builder Pros
1. Quick & Easy Website Creation
One of the biggest benefits of a page builder is its EFFORTLESS and QUICK website building process.
While I still advise you to at least quickly flip through the documentation and get the gist of it, you don't have to.
You can even learn on the fly!
(I worked with multiple beginners and they had no issue mastering Elementor, WPBakery and Beaver Builder.)
2. Drag & Drop Method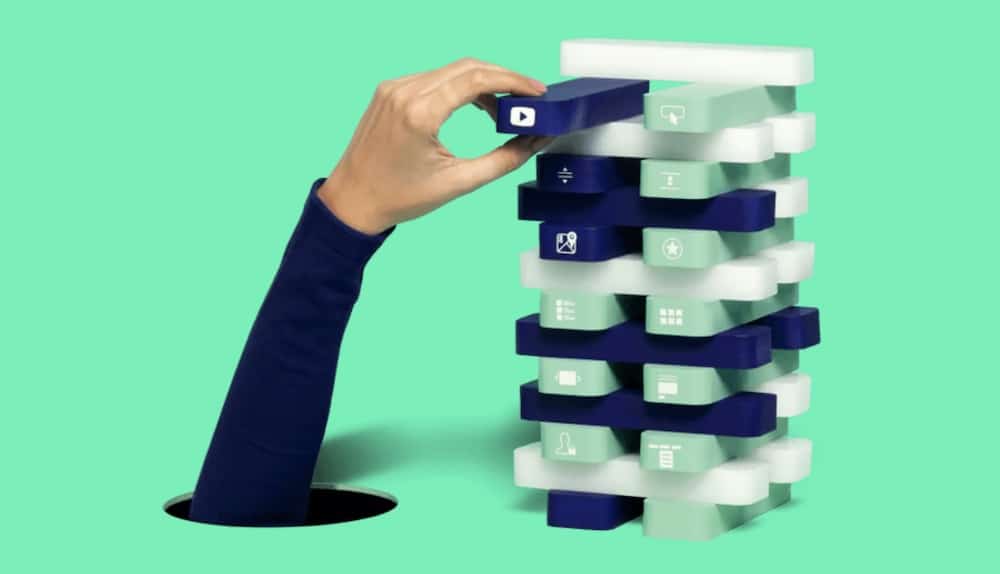 Dragging and dropping elements is definitely the biggest advantage of builders. And why they are SO popular.
You don't have to write code. EVER AGAIN!
I even talked to many advanced users who prefer to stick to a page editor.
Hey, WHY complicate if you don't have to!
Of course, if you're building an advanced platform requiring a ton of custom work, it's better to hire a web developer to make it happen from scratch.
But a page builder will do for a vast majority.
3. Flexibility
What's cool about page builders is that you don't need to stick to their features exclusively.
The ones I share below are compatible with 3rd-party plugins, so you can easily expand their functionality with anything you want.
(Still, some limitations may apply depending on the builder you use.)
But some builders also have add-ons to take things to the NEXT level.
4. Creative Freedom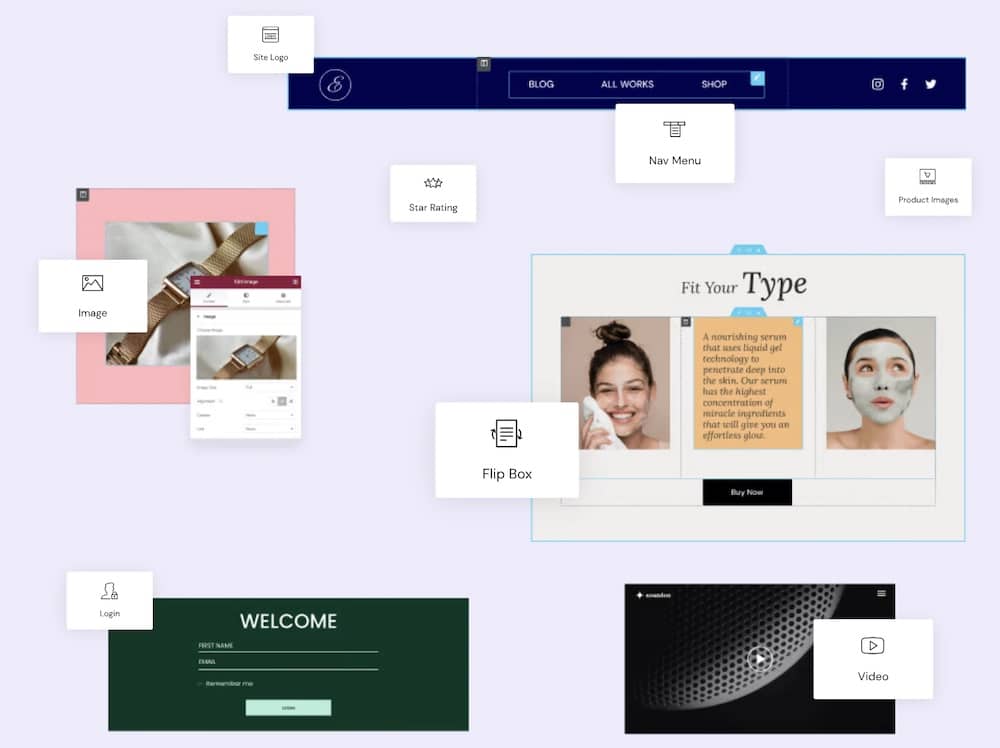 But my favorite is the creative freedom you have.
It allows you to try whatever you want without someone looking at what you're doing.
Get as creative as you want because you can. No one's holding you back except your imagination.
It's also easy to return to the default configurations and start over again.
Just. Do. You.
3 WordPress Page Builder Cons
1. Site's Load Time Increase
One of the biggest downsides of page builders is the high possibility of increased site loading time.
And you don't want your website that takes too long to load.
How to sort this out?
It's very EASY. Just use all the numerous page builder elements cautiously.
In other words, don't overdo it by adding too many features because they'll overload your website, making it heavy and slow loading.
2. Lack In Compatibility
It's important to get familiar with the page builder and its theme and plugin compatibility before using it.
You may initially be hyped about its great features but find NOT supporting plugins you'd like to add to your website when expanding.
Read the theme's documentation and compatibility capabilities before purchasing.
This will give you a better understanding of which builders it supports and which it does not.
A little pre-work will help you thank yourself later. And boost your workflow because everything will flow smoother.
3. Too Many Options
"But a lot of options is great!"
That's right, but you need to know HOW to use them.
Make sure you stick only to the important ones and skip using the rest.
You may end up using too many and cause more harm than good – and slow side loading is one of the cons.
4 Best WordPress Page Builders
1. Elementor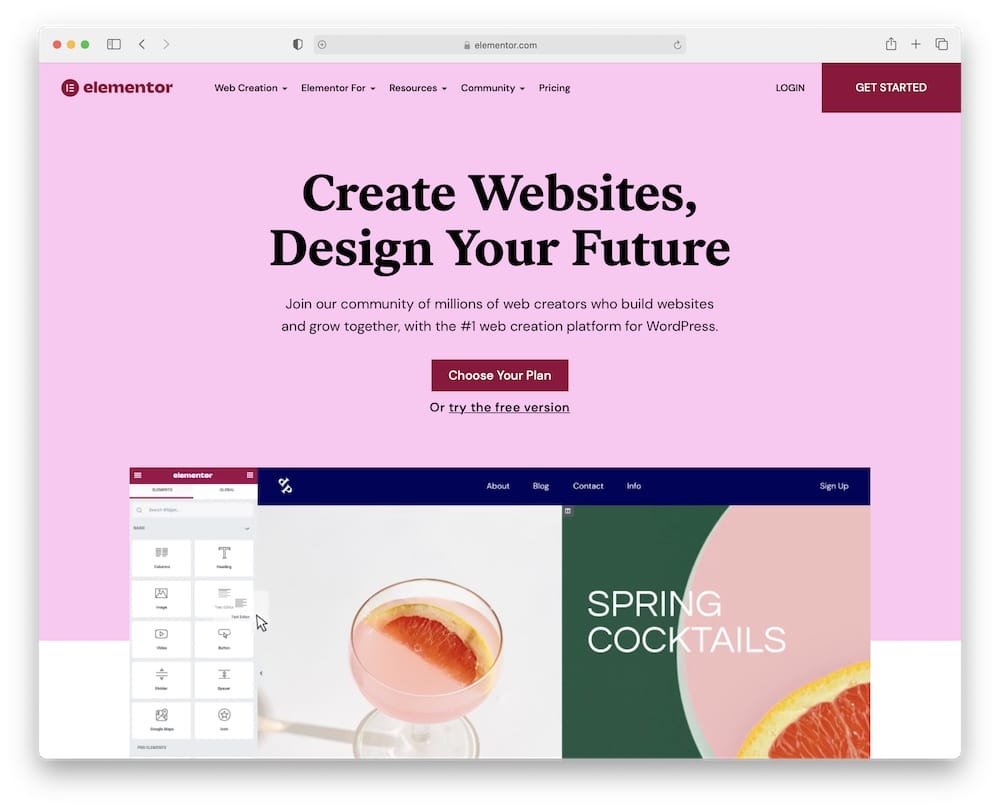 Just go with Elementor if you don't know which WordPress page builder to choose.
It even comes pre-installed with many themes, so you don't need to bother. (Remember, many themes have the free version included.)
Elementor is the most popular editor with millions of users and more joining daily.
You can do – YUP! – whatever you want in a mere few clicks.
Editing and configuring everything is a child's play, just like you deserve it.
100s of WP widgets, easy workflow, eCommerce tools, marketing and great speed optimization, it's all part of Elementor.
AND a lot more!
2. WPBakery

WPBakery is the second most popular builder for WordPress (previously called Visual Composer) and for a good reason.
It's a more robust platform, giving you endless advanced features and functions to build your website fast.
You even get many ready-to-use templates that will kick-start your project with a click. I also like its predefined elements and add-ons.
Unfortunately, there's no free WPBakery version but it sells for $56 per website.
The COOL part about WPBakery is that its compatibility with themes is flawless. Even the majority of popular plugins.
Lastly, you'll like its page builder API if you're a developer. It makes expanding it with new stuff so easy.
3. Beaver Builder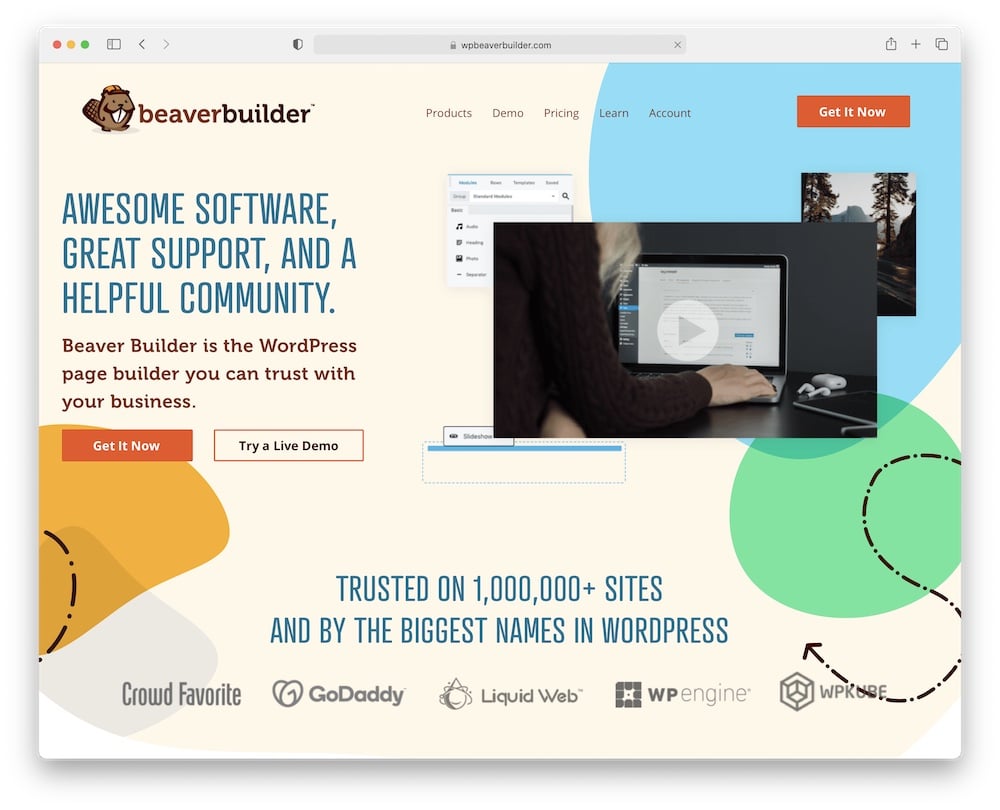 But Beaver Builder – for sure – has the best name!
However, it's not only the name that's awesome; the extensive features come in EXTRA handy, too.
Beaver Builder also has good customer support and an epic community that'll assist you regardless of your questions and needs.
One of the biggest advantages of Beaver Builder is the possibility of using it on unlimited websites.
You only need to purchase one license!
Plus, you can start with the free version or go all-in and treat yourself to the 30-day money-back guarantee (recommended!).
4. Divi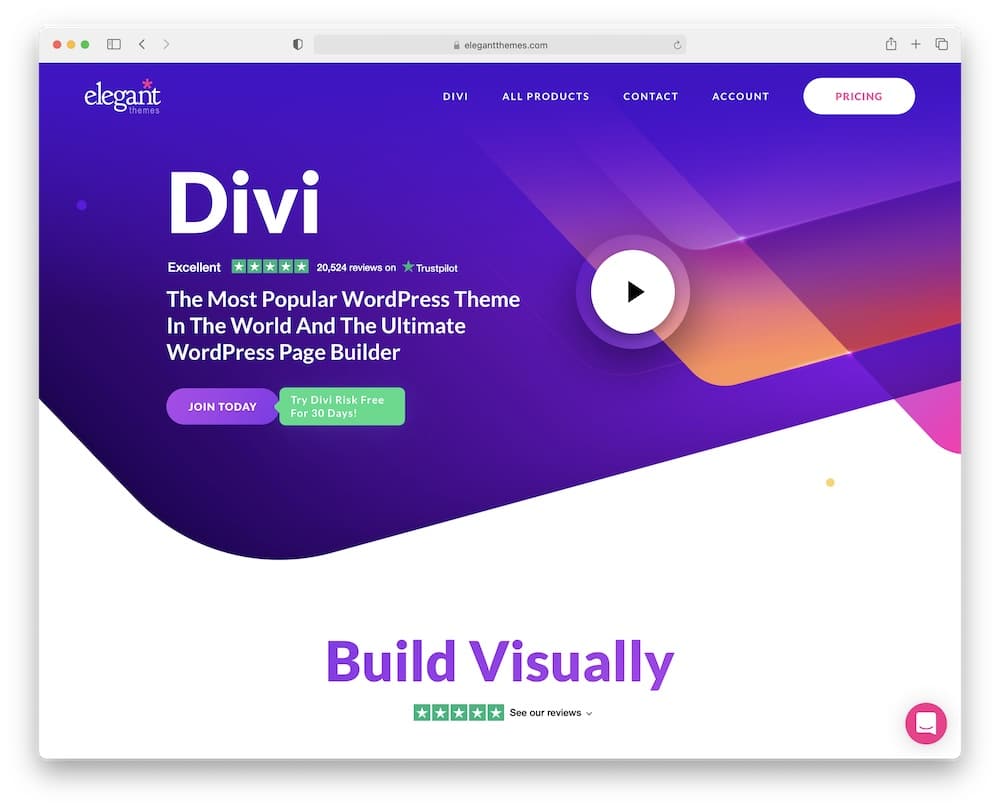 Divi is the ultimate solution if you plan on building multiple websites and don't want to deal with multiple themes and builders.
You can pick between the available themes and couple them with the phenomenal page builder that takes website building to a different level without experience.
Trust me, you'll have it easy learning everything on the fly – even if building your first website!
But what's EVEN BETTER, you can test it out for free – so awesome!
Also, I recommend Divi's Lifetime Access plan if you plan on using it for multiple projects. (You'll save a lot of money, plus access to the lifetime updates and extra helpful support!)
::
I'm sure this quick guide will help you get familiar with page builders and their pros and cons.
And yes, I highly recommend using any of the four I listed here.
Time-saving is real with a WordPress builder!