I've been working with all sorts of different video background WordPress themes for years.
Over the course, I collected a few of my favorites that I'm excited to share with you today. But I also added some extras that I thoroughly tested for your convenience.
If you'd like to spice your business website, blog, or online store up with an engaging background, these are the themes that you need.
SO. FIRE.
Every theme includes everything you need to start immediately with or without experience. (Beginners, you'll STILL make killer online projects quickly & easily!)
Are you ready to change the game? Go!
THE ULTIMATE 10:
Best WordPress Video Background Themes (Tested!)
1. Impeka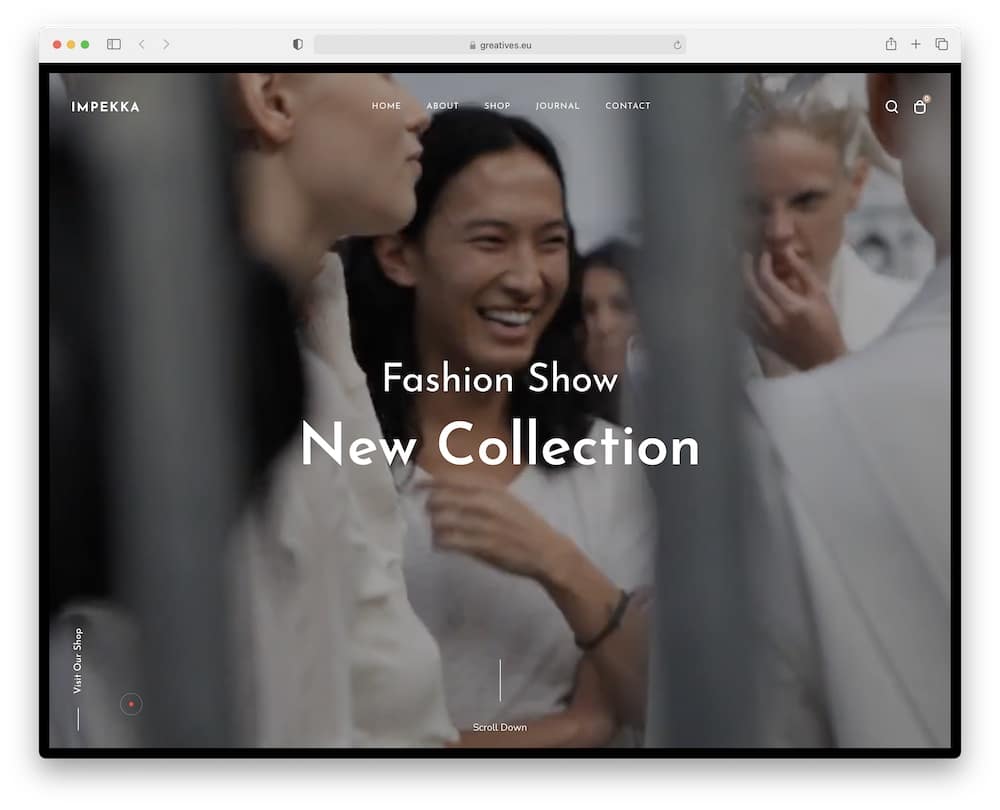 Whether you're hoping to impress your visitors, share valuable content via a personal blog or sell your products, this is the theme for you. Impeka video background theme comes with numerous options and pre-made design possibilities.
It works like a charm!
Enjoy reliable Elementor page builder or famous WPBakery editor – YES, you get both (CRAZY, I know!). SO choose among the two most popular plugins out there and start building.
Besides, Impeka is fully responsive and optimized for SEO due to the aspiration to achieve the best user experience possible.
HIGH. PRIORITY. GOAL.
Your turn:
Create your dream site with amazing (one click) demos, custom mega menu, unlimited fonts, tons of useful animations, and motion scroll of parallax effect.
Get inspired with fresh & pretty Impeka!
Impeka features:
1,300+ sales
4.9/5 star rating
Regular updates
100% custom grid structure
Price: $59 (may vary)
MORE INFO / DOWNLOAD
DEMO
2. Burst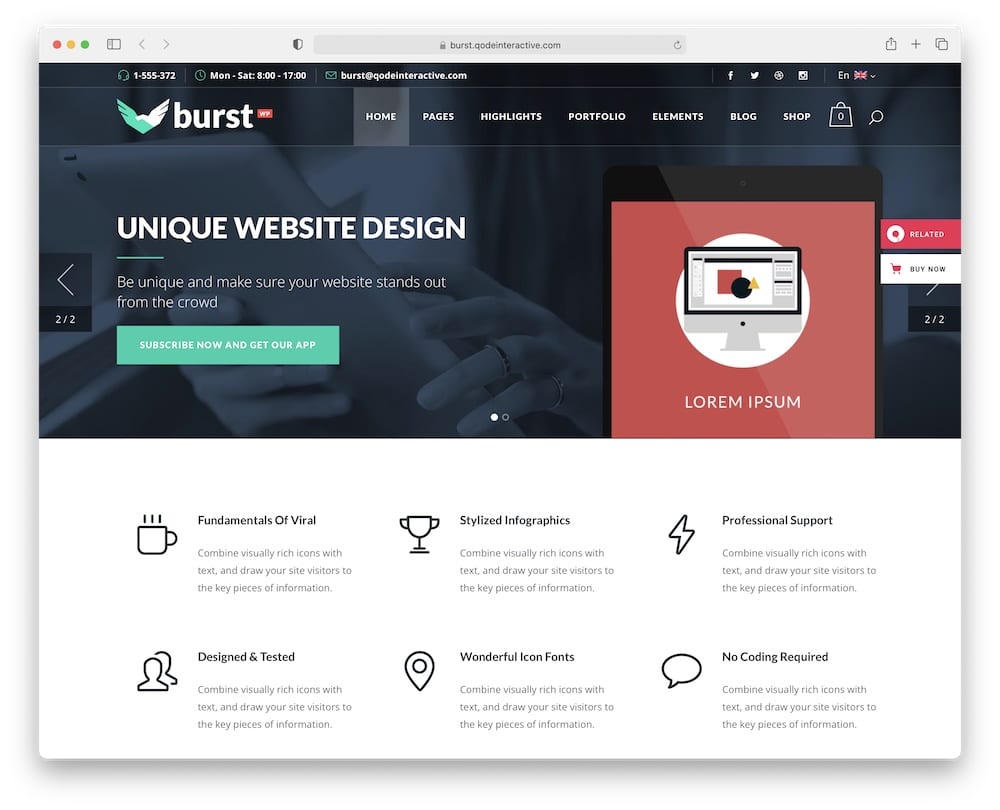 To help you get started with your business you have to get an amazing website (literally). And let me tell you: Burst video background WordPress theme outshines them all.
You heard me!
Carefully designed styles, ready-to-use homepages, and gorgeous layouts can be quickly imported and used without any coding knowledge. YUP, you have complete control – magic wand – in your hands!
You can bring your A-game incorporating stunning video backgrounds and creative presentations to your site. Showcase your work and projects with a modern look and make some noise!
OMG – like.
Oh, and a bundle of the most famous plugins is also included.
Let me guess? WooCommerce, Contact Form 7, Ajax technology, and WPBakery page builder?!
YES – Give me five and let's go building with functional Burst!
Burst features:
2,100+ sales
4.5/5 star rating
100% child theme ready
Price: $69 (may vary)
MORE INFO / DOWNLOAD
DEMO
3. 907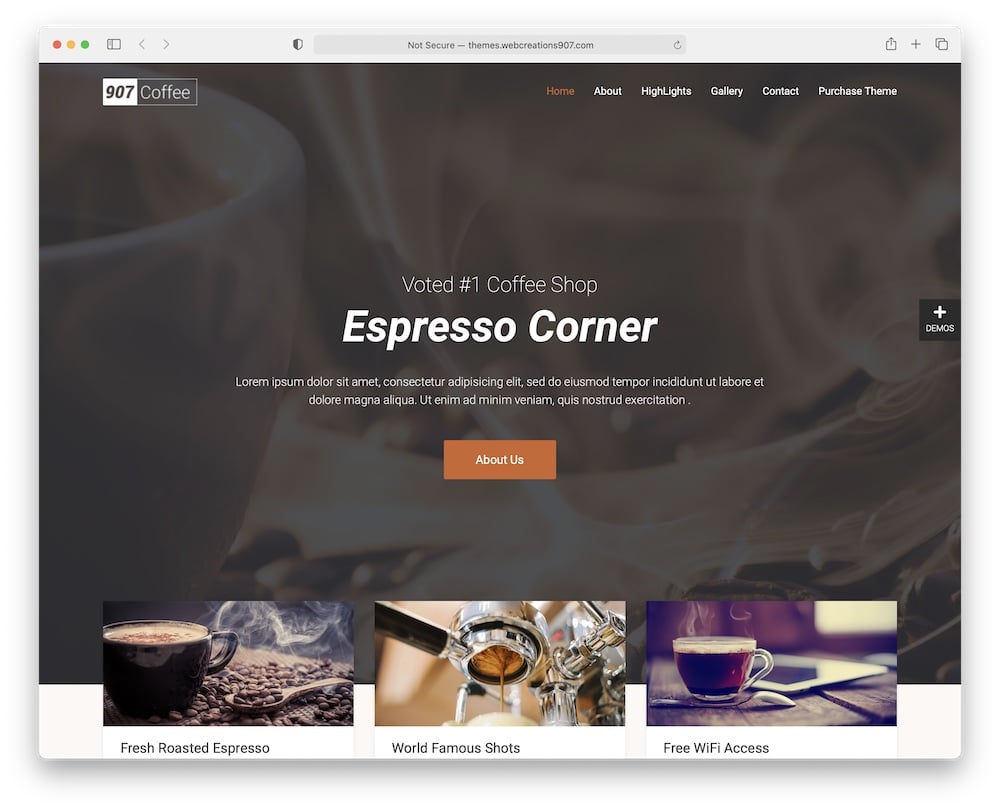 Experience the power of a professional website, and get inspired (BIG TIME) by 907 video background WordPress theme. It is fully customizable, really easy to get up and going.
Shall we get started?
907 includes 27 stunning pre-made demos, tons of building blocks, beautiful video & parallax backgrounds, and uniquely crafted icons.
PLUS, no prior experience or qualifications are required to work with 907.
Boom!
NOTE: There are many ways to create a stunning portfolio or a great blog (you will be surprised!). Also, 907 supports YouTube, Vimeo, and HTML5 videos.
Moreover, the PRETTY COOL Mouse Over effect will definitely make your website stand out. (You're so lucky!)
Grab hair-rasing 907 today.
907 features:
13,700+ sales
4.5/5 star rating
Easy contact form creation
WooCommerce for selling stuff
Price: $44 (may vary)
MORE INFO / DOWNLOAD
DEMO
4. Kenozoik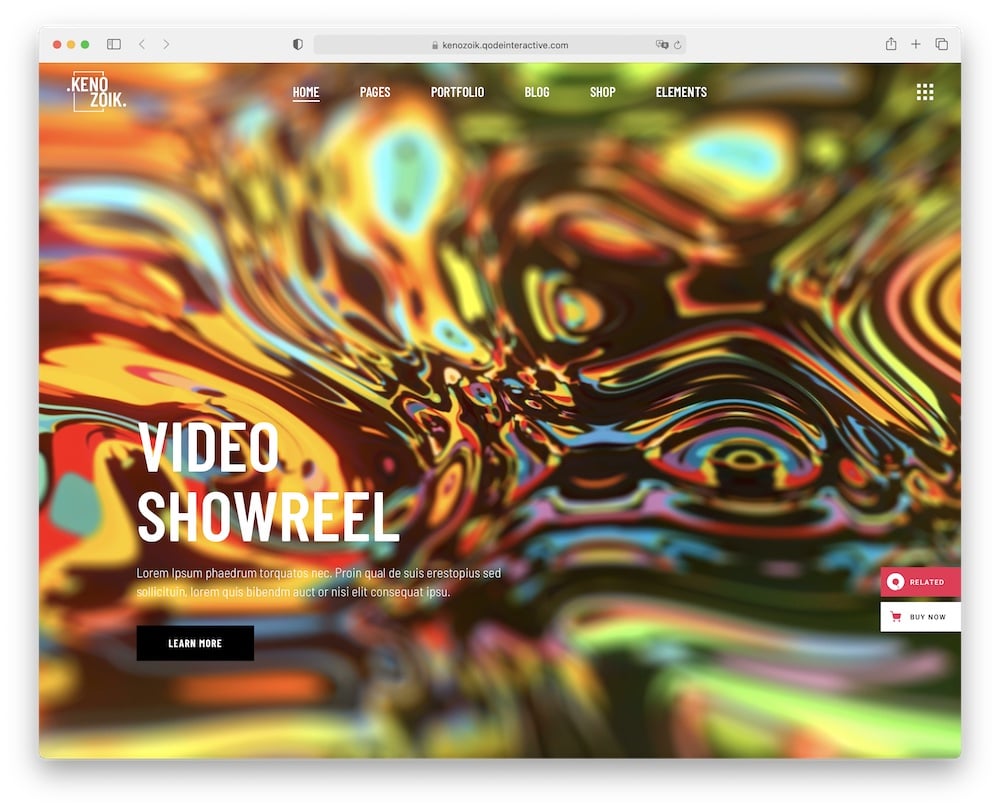 Share ideas and valuable content with your audience in the most attractive way possible. Awesome Kenozoik video background WordPress theme is SO creative, vibrant, and revolutionary that will keep all the eyes peeled.
BE. MEMORABLE.
Trust me: creating with Kenozoik is fun, easy, and full of options. You can get started in 2 minutes due to ready-to-use demos.
Just choose what you like, click install and get all the benefits of Kenozoik.
You can also include engaging background, animations, smooth scroll, and page transitions. FAB.
Oh, and colorful Kenozoik is fully translation-ready – GO worldwide and introduce your work in a truly sassy way.
It's as simple as that!
Kenozoik features:
720+ sales
4.6/5 star rating
Practical shortcodes
Price: $79 (may vary)
MORE INFO / DOWNLOAD
DEMO
5. Tower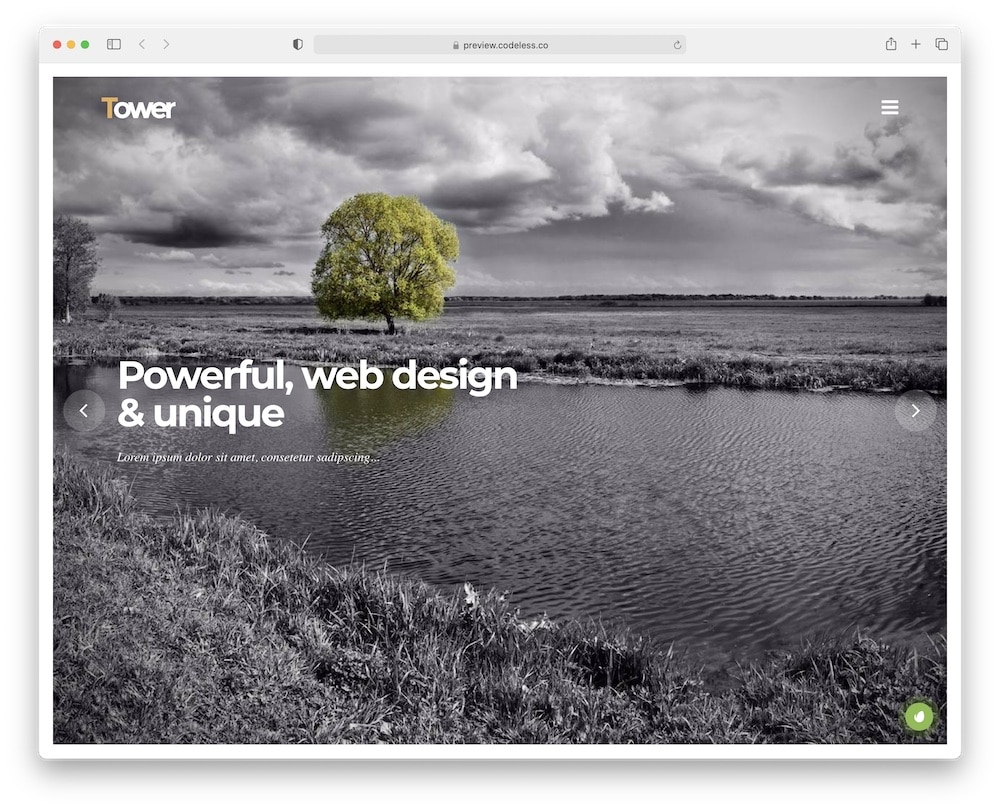 Your hereafter starts here with video background theme, Tower. This professional-looking tool comes with twenty-three pre-designed demos (WOW), unique header styles, unlimited sidebars, and custom icons.
Great foundation!
Stand out with parallax effect, fullscreen motion, and eye-catching animations. This turns your online presence into a KICKASS website!
Besides, Towe comes with best SEO practices – remember, Google is a huge factor (keep your brand UP and enjoy free visitors) for your success.
And BLOG is a must!
You can create your blog in minutes (various pre-made blog styles are in the bundle) with Tower. Just add your content, custom edits, and widgets and that's it.
GODSENT.
Tower features:
3,300+ sales
4.3/5 star rating
Go multilingual
Excellent support
Price: $59 (may vary)
MORE INFO / DOWNLOAD
DEMO
6. The Ken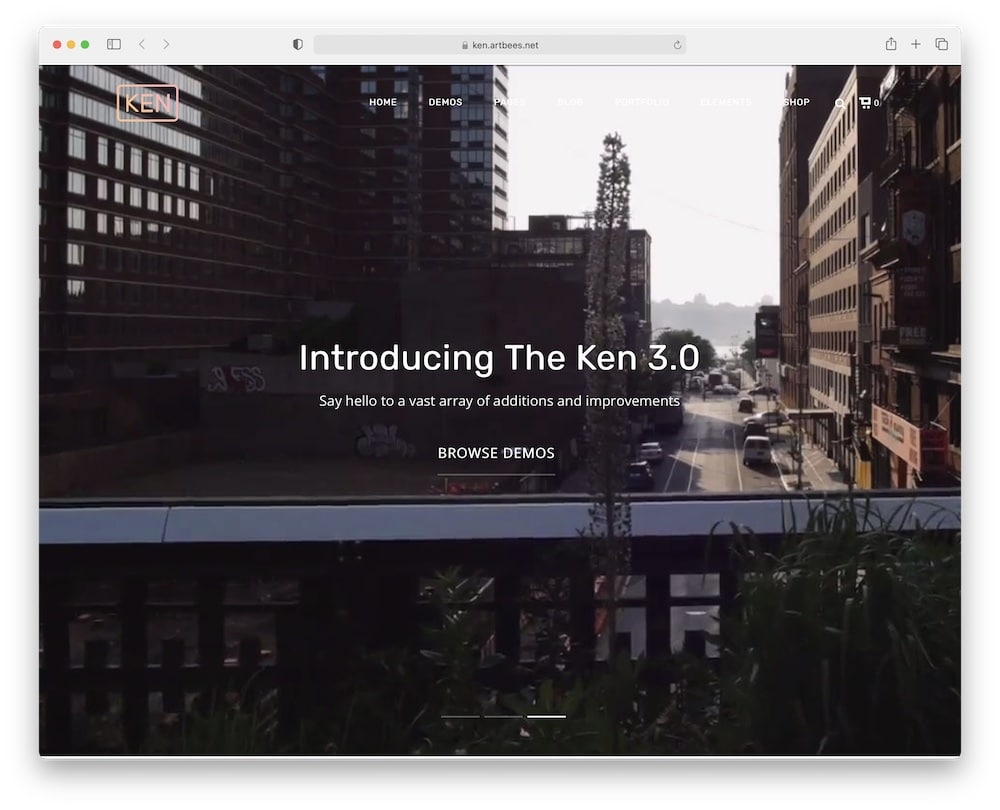 Explore the online world and enter the fascinating possibilities of The Ken video header WordPress.
Develop your brand, be creative and let your imagination get lost due to this flexible (100% customizable) theme.
It's true – NO coding expertise is necessary to work with The Ken!
This colorful theme offers fifteen gorgeous templates (imported with just one click), twelve unique header layouts, a mega menu, numerous shortcodes, the best plugins, and useful widgets.
FULLY. EQUIPPED.
Building a website is easier than you think!
The unbeatable value is (for sure) smooth fluidity throughout – YES, The Ken is responsive and retina ready for all devices. Join a bunch of 1,000s of happy customers!
Oh man, and best of all: The customer support is outstanding! Sounds like magic?
The Ken features:
MORE INFO / DOWNLOAD
DEMO
7. Folie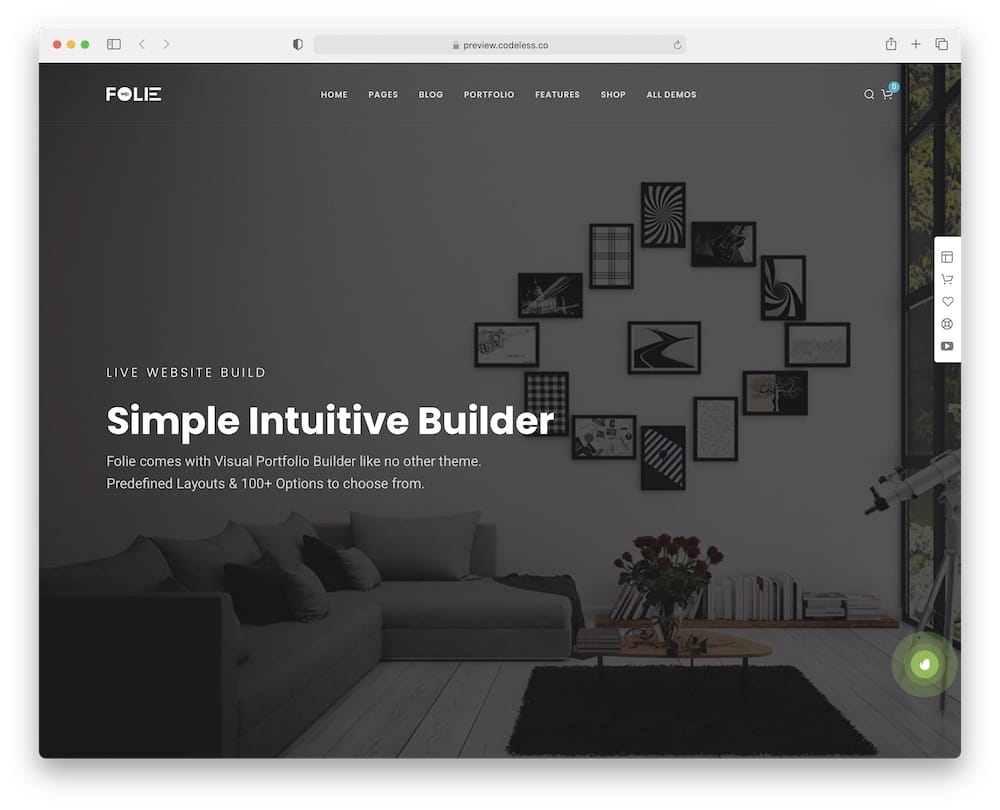 Folie's mission is to you build incredible websites and online businesses, SO you have to (it's a MUST) check this video background WordPress theme out!
YEY, I am thrilled to tell you more…
This creative theme is perfect for photography, design, or marketing agencies. It comes with reveal animations, gorgeous templates, useful content blocks, and premium plugins.
PRETTY. COOL.
PLUS, you can mix various parts from different demos into a page. Just select what you like and click – DUDE, you can do everything you want in a few simple clicks! Hurray!
Like a satisfied customer said to me: "It's been an absolute bro hug to build with Folie."
Yup, I know you will hug it too!
Folie features:
2,000+ sales
4.2/5 star rating
Optimized for fast loading
Supports lightbox function
Price: $59 (may vary)
MORE INFO / DOWNLOAD
DEMO
8. Nimmo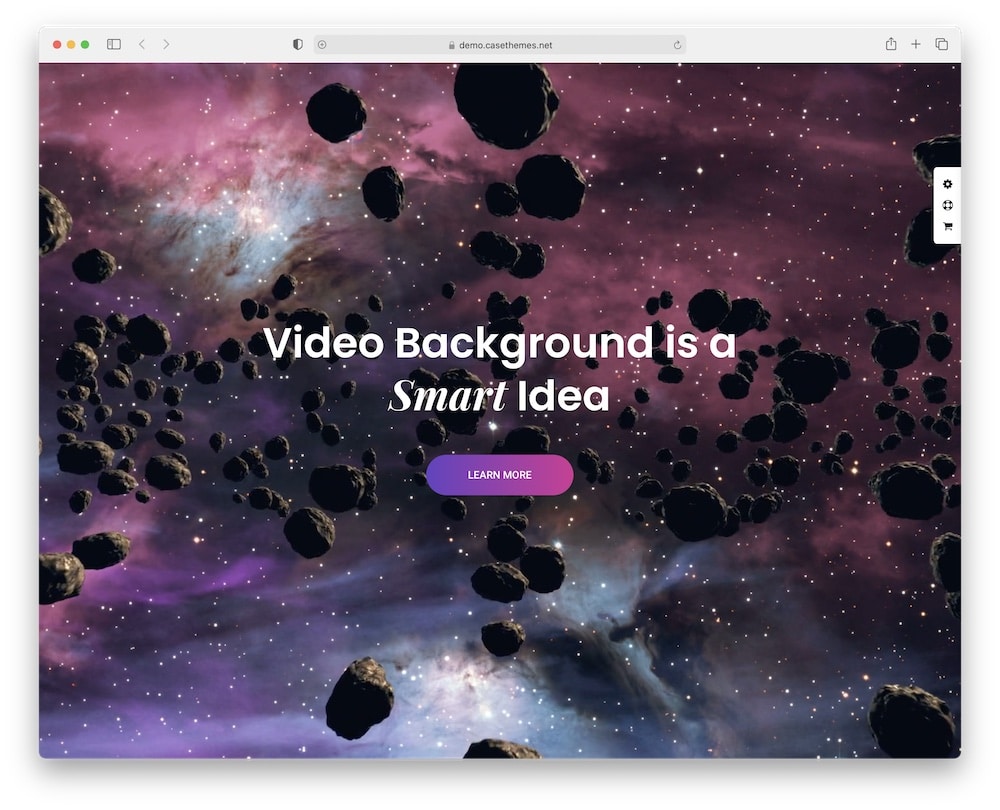 Prove (to all doubters) you're THE BEST with an amazing and professional Nimmo video background WordPress theme.
Develop a new look, add brand-changing design, branch out your business skills and connect with the right customers through Nimmo. Heck YES!
No matter which stunning pre-made demo you use (fifteen to choose from), they are all high-quality (updated regularly), fully responsive, and retina ready (HELLO to all devices) + SEO friendly (ties it all together).
WIN-WIN-WIN.
Besides, Nimmo is translation-ready with WPML. With no extra work? YES, please!
Detailed documentation, unique effects, and smooth parallax video background – I don't think I need to say anything more.
Do yourself a favor and BUY Nimmo.
Nimmo features:
1,000+ sales
4.9/5 star rating
Supports map integration
Single-click import
Price: $49 (may vary)
MORE INFO / DOWNLOAD
DEMO
9. Mogi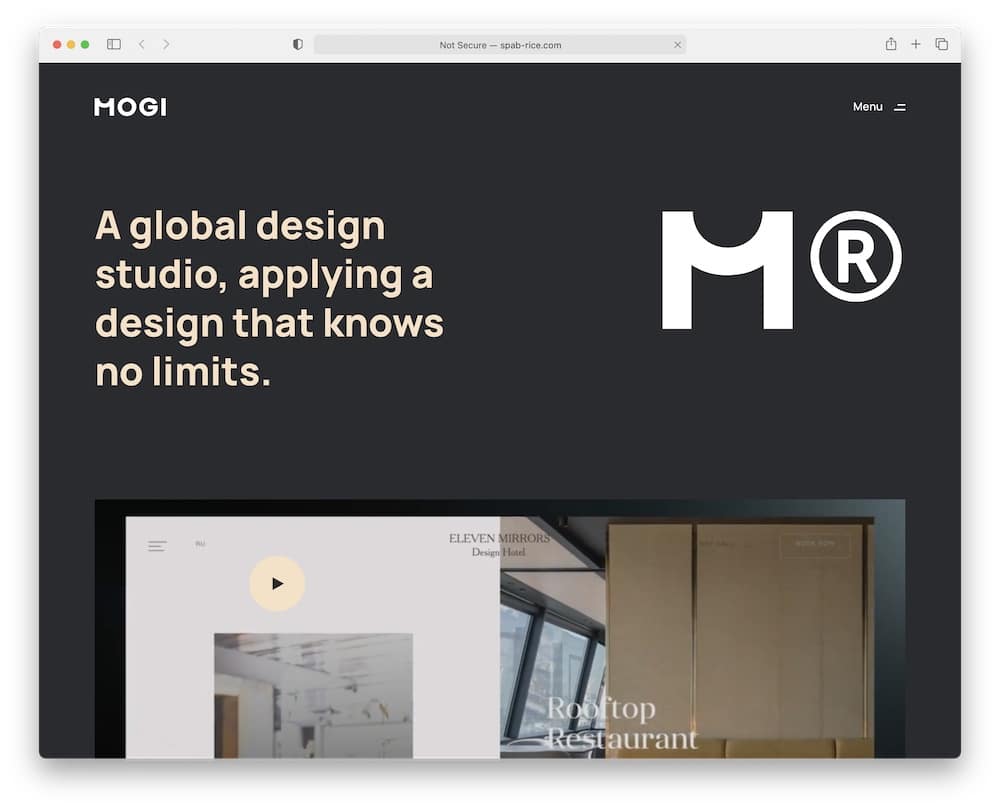 Mogi video background WordPress theme is highly customizable (built with Elementor) and simple to work with.
It's for you even if you don't think creating websites is doable for ordinary people and you're new to the idea of WordPress.
This creative theme comes with ready-to-use templates, unlimited colors, beautiful animations (stand out), social media integration, parallax, and Contact Form 7 compatibility.
You really can't go wrong with Mogi!
By the way, the code and design quality of Mogi is the path to success. And don't worry – Mogi is also cross-browser compatible, offering the best user experience for all kinds of visitors.
All different but equal.
Use tons of options and stunning features of Mogi to your advance!
Mogi features:
220+ sales
4.4/5 star rating
Free updates for life
Top-notch pefromance
Price: $39 (may vary)
MORE INFO / DOWNLOAD
DEMO
10. Swingster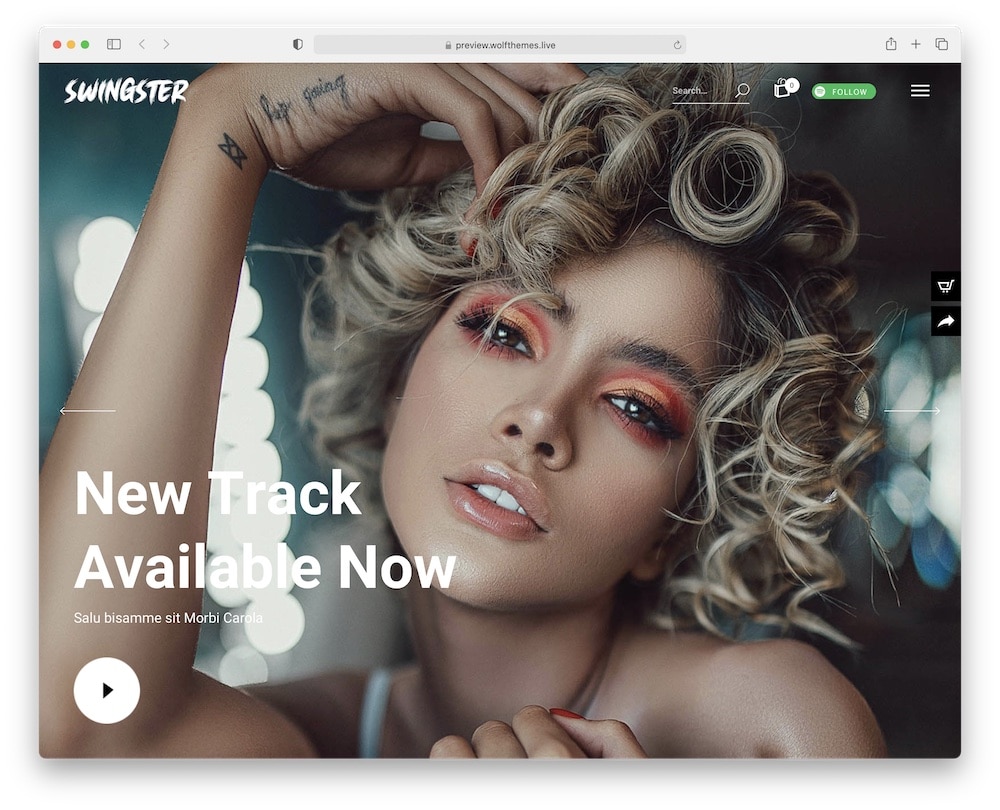 If you are looking toward the future, Swingster video background WordPress theme is the right place to be. Take into consideration the impact of this stunning theme on your music project.
I know – definitely a keeper!
This fresh, unique, and exciting theme will help you unleash your music, band, label creativity. OMG.
Keep in mind, a website is a breeze to make with Swingster due to drag-n-drop page builder (0 coding knowledge required). Oh, and everything you need is included (music players, discography, event manager, online shop, blog, social media, and more).
BOO – YAH.
Thankfully Swingster also comes with the most popular tools such as Slider Revolution, mega menu, MailChimp, and Contact Form 7.
THE MORE, THE BETTER!
Stop over-thinking and start right now with Swingster.
Swingster features:
60+ sales
4.5/5 star rating
In-depth documentation
3rd-party player support
Price: $69 (may vary)
MORE INFO / DOWNLOAD
DEMO
11. Lazer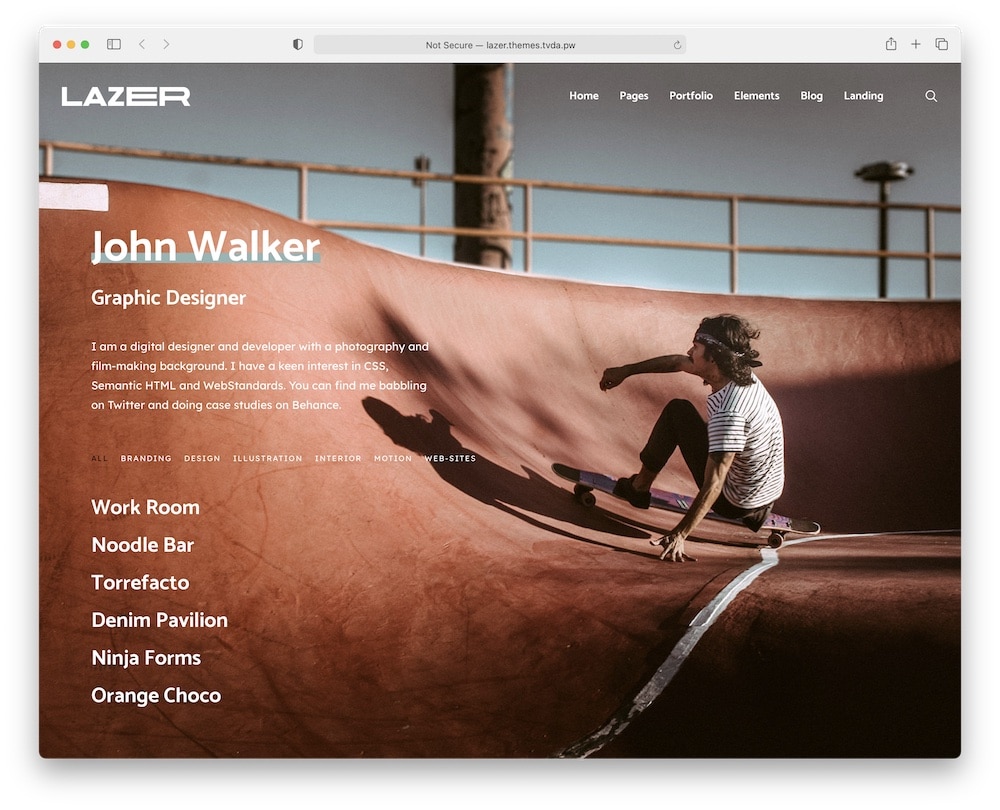 Don't limit yourself anymore and create an amazing site that will make people forget they need to breathe with Lazer video background theme.
REAL. POTENTIAL.
Lazer comes with a set of complete homepages, landing & sale pages, a big collection of pre-designed layouts, and the best effects.
This modern, flexible and unique theme is 100% customizable! EPIC.
Besides, you can easily mix and change colors and typography – UNLIMITED options are waiting for you!
SO, add a personal touch, set irresistible plugins, choose the right elements, and easily create the best websites for photography, personal portfolio, or design agency.
Take full control over your online business with powerful Lazer.
Lazer features:
80+ sales
4.6/5 star rating
Unlimited portfolio options
Original design
Price: $29 (may vary)
MORE INFO / DOWNLOAD
DEMO
12. Rade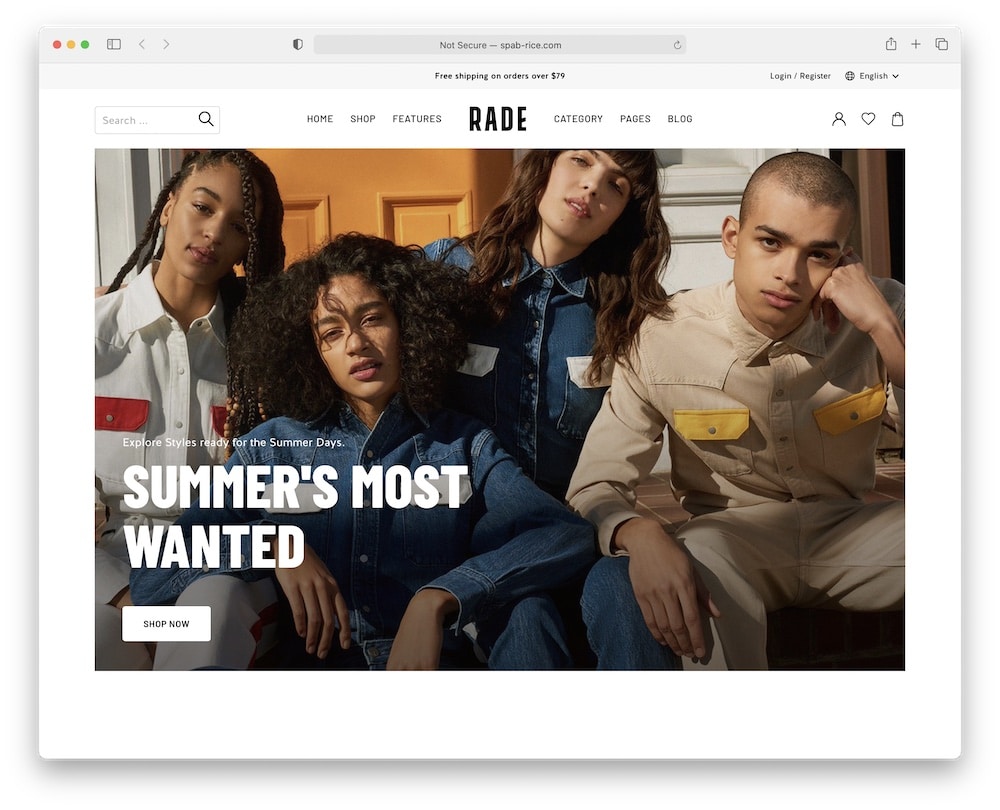 Boom! Now you have the opportunity to work with (eye-candy) Rade video background WordPress theme.
Rade is a great solution for modern brands (eCommerce websites) to differentiate themselves from other online businesses.
The easy-to-use features, amazing design options, and versatility of Rade are really worth a look!
Here is the deal: Rade offers one-click demo import, beautiful icons, video support, social media integration, parallax effect, and Google Maps.
Can you handle a little extra?
It also comes with a simple admin interface, organized code, and cross-browser optimization. Great performance and smooth user experience guaranteed.
Set BIG goals with suuuuuper Rade!
Rade features:
110+ sales
3.6/5 star rating (still really good)
User-friendly admin
Takes minutes to set it up
Price: $39 (may vary)
MORE INFO / DOWNLOAD
DEMO
13. Nexgen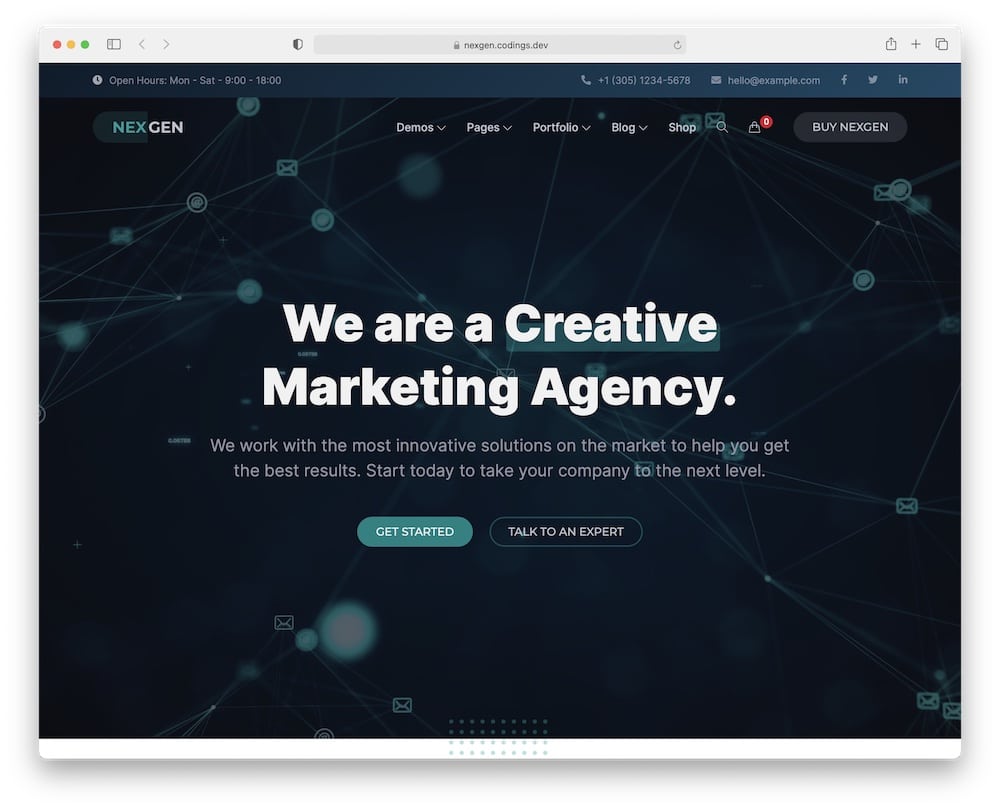 Nexgen video background WordPress theme is designed for anyone who sets up sharp business goals. Ideal for consulting, finance, logistics, or corporate occupation.
CREATING. WINNERS.
Nexgen is easily operated, bundled with ready-to-use designs, widgets, and the best plugins. Basically, you get everything you need for a carefree start.
HI5!
PRO tip: Gutenberg works out of the box with Nexgen, offering you an even better editing experience (straightforward layout). Success!
Also, Nexgen is SEO friendly (bless) – remember everything you create should be GOOGLE-ABLE (words of wisdom!).
Shoot for the moon with Nexgen!
Nexgen features:
500+ sales
5/5 star rating
Beautiful gallery
Price: $39 (may vary)
MORE INFO / DOWNLOAD
DEMO
14. Amaya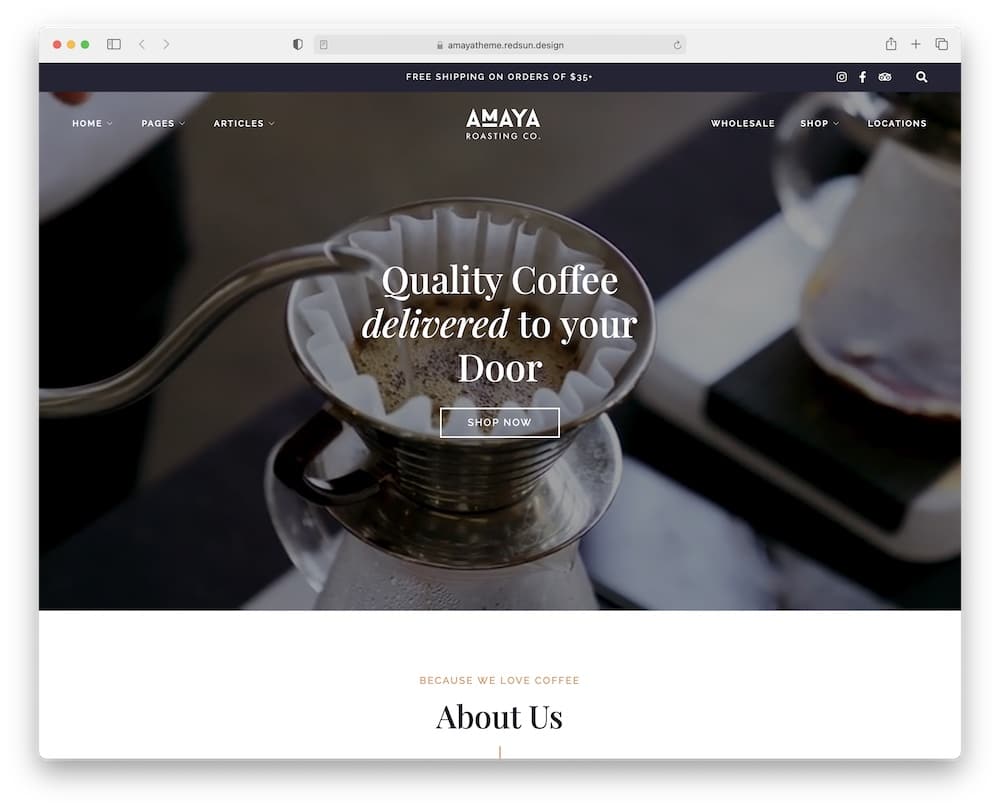 Never, ever underestimate the importance of having a professional website. Amaya video background WordPress theme is focused on cafes, coffee shops, and bakeries.
One caffeine-infused site for me, please!
You can take action with ready-to-use (1-click) demos and start creating FAST (your installed default site will look exactly like the demo) + all images and videos are included for FREE.
Whaaa??? I know, CRAZY!
I as well adore included drinks & food menus (custom blocks) – charming menu display can be totally customized (color, typography, column width).
Uhhhhmazing!
It must be your lucky day – Amaya is also translation-ready. Any language? Yup, NO prob!
Best of all, find all the info you need in step-by-step documentation. And remember, Amaya is regularly updated (NO extra charge).
Spin like a top with Amaya.
Amaya features:
280+ sales
5/5 star rating
Images & videos included (!)
Price: $69 (may vary)
MORE INFO / DOWNLOAD
DEMO