Are you looking for the best guide on how to choose a WordPress theme?
WordPress theme is the core of your website.
It will dictate the OVERALL atmosphere of your content, so you should choose it wisely.
You may even use one theme forever!
It's a crucial step when you're starting, so invest some time into it and avoid the issues of switching to a different theme later on.
No one likes extra work, especially when you are close to publishing your first post.
This post covers:
You may also be interested in ready my tutorial on how to install a WordPress theme.
Why You Need To Choose The Right WordPress Theme (Important!)
You might ask yourself why it's so IMPORTANT to give a lot of thought to selecting a proper WordPress theme.
You want to start as soon as possible and add your first post to your blog.
Who cares how the website looks and which functionality it has?
This is a wrong thought process and even if you are not starting a serious business, it can cost you time and money in the long term.
Just imagine your blog really hits it off.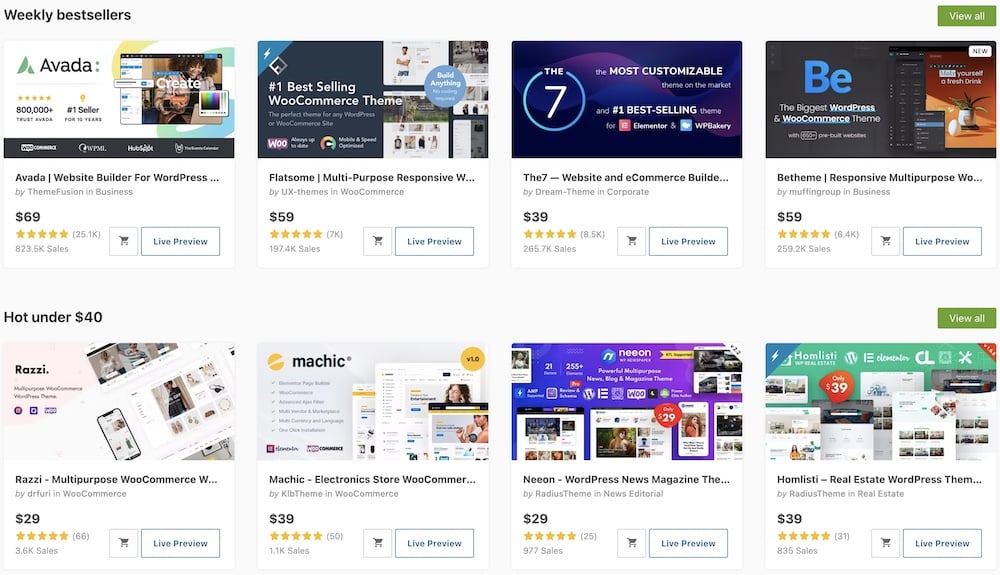 You are getting more and more visitors by the day.
But SUDDENLY, you don't like the design of your website anymore.
And switching to another theme might not be as fast and simple as often advertised.
Before we get into details, remember that the themes are for design and plugins are for functionality.
So, it's always easier to add or change functionality later on, but the overall design should be spot on from the start.
Before we go into the tips and details, ask yourself what your website's purpose will be.
Will you only blog, or do you want your website to evolve into a business if you SUCCEED (eCommerce, anyone?)?
Make a list of all the features you might need and ensure the theme ticks all the boxes.
9 Best Tips To Choose A WordPress Theme
Now that you understand how your website should feel let's go through the tips individually.
1. Seek simplicity
Simplicity is essential for various reasons.
The website's design should always be clean and lead your visitor's eye straight to the most important aspects of it.
Nothing is WORSE in web design than unnecessary distractions, like poorly placed banners, buttons, pop-ups, etc.
Yuck!
You can be sure your visitors will run away from your website and never return.
To monetize your content, you need to do it tastefully.
Today's trends in web design:
A clean and simple theme usually means that it's also lightweight, which brings us to the next important tip.
2. Responsiveness & lightweight (quality code)
Any theme you choose must be fully responsive. And you need to be very strict here.
Responsiveness means that your website automatically adapts to different resolutions.
And it's NOT enough that the theme is just responsive; it needs to look perfect when viewed on a desktop, mobile, or tablet.
And it's not only about the looks, but search position on Google also depends on it.
Fortunately, there are several tools you can use to check if the responsiveness is good enough:
Viewing the responsive mode of your website with Google Inspect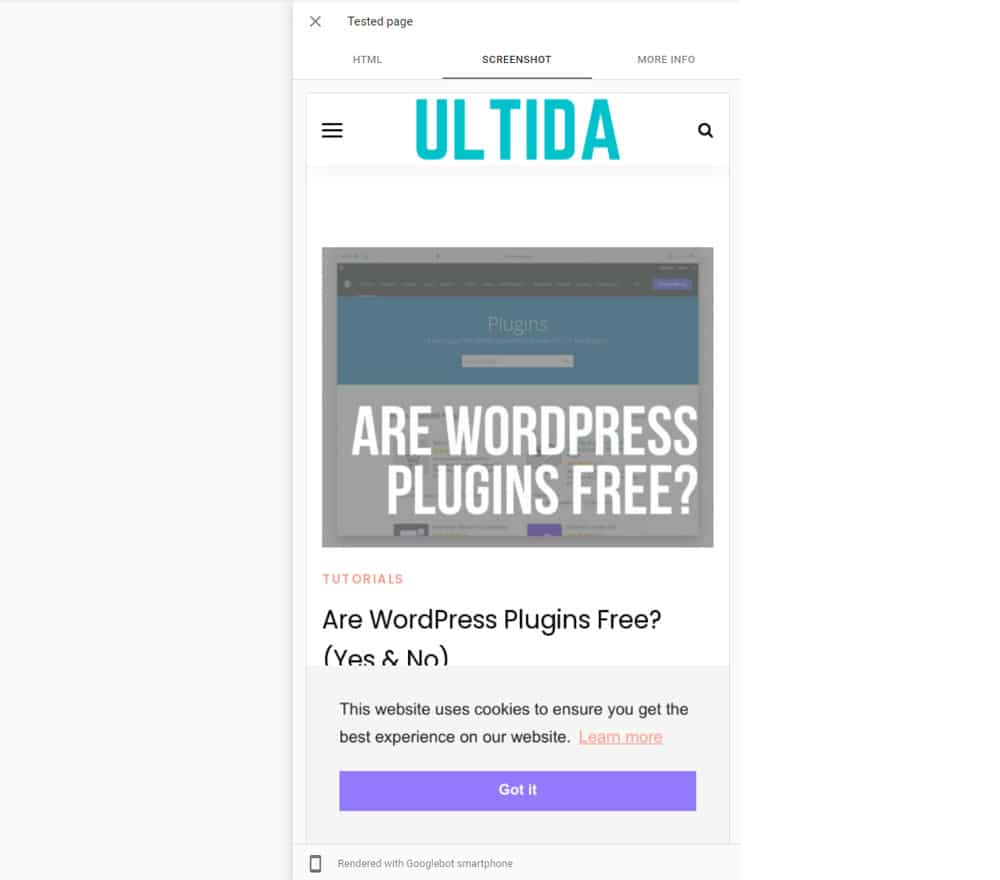 You can also always check the responsive design of any URL by right-clicking anywhere on the page and clicking inspect.
I usually use Google Chrome, which has the most options and is the most user-friendly.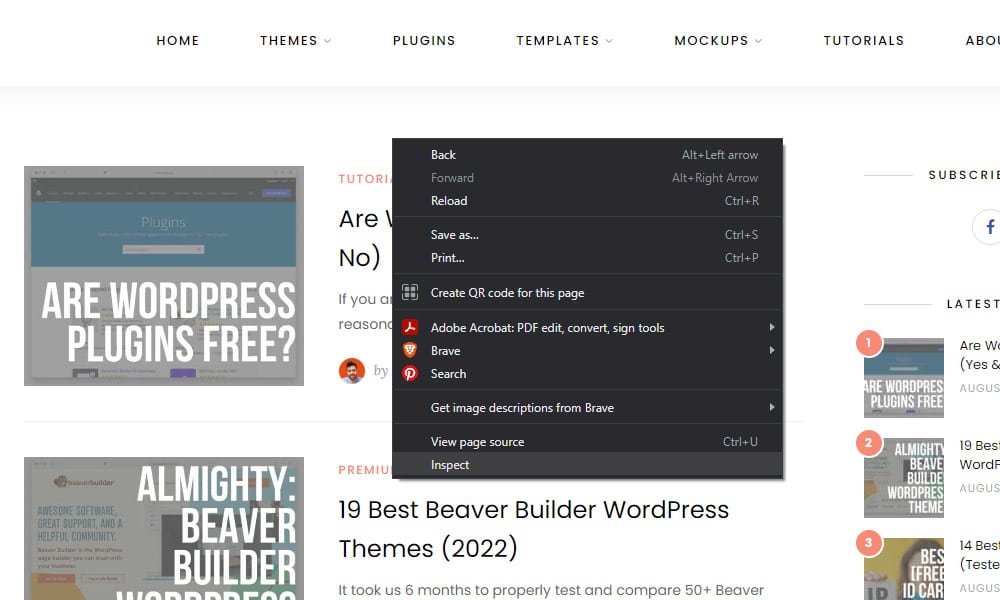 After you click the inspect button a popup window will open. Now click the Toggle device toolbar button (CTRL + SHIFT + M on Windows).

The main window will change and you will now see how your website looks on different devices.
And you can simply change the preset to a different mobile phone or tablet.
Or you can enter a CUSTOM resolution to investigate the theme you want to buy in detail.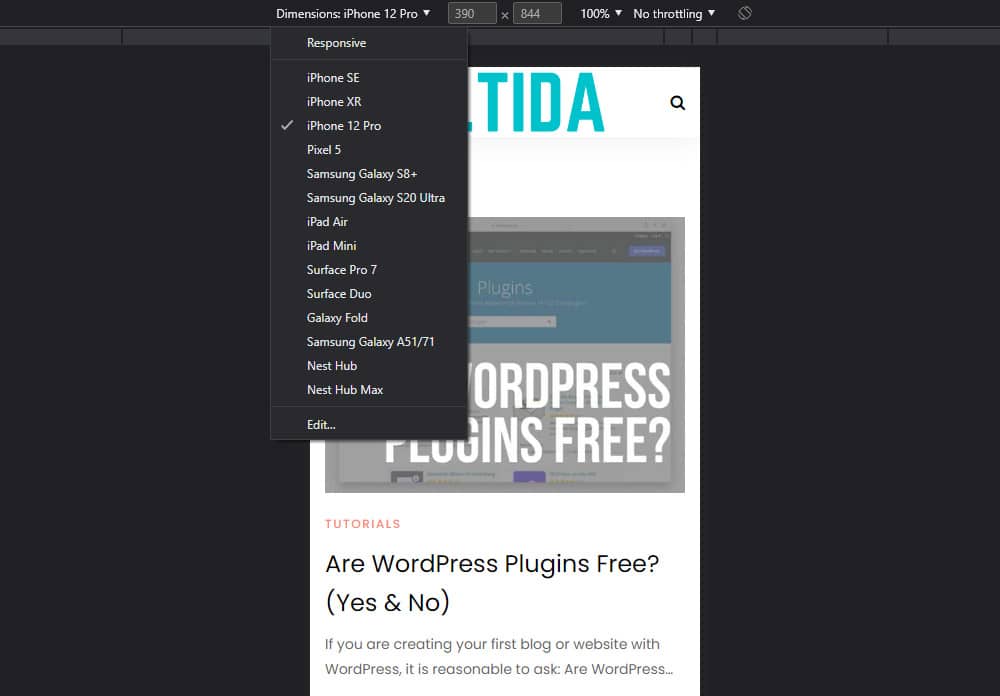 This is one of the best ways to ensure that the theme also looks great in responsive mode.
It can save you a lot of time because changing details for responsive mode only can be a tedious task.
Make sure the code is lightweight
The next step is checking if the theme is well coded. If your website's load time is longer than 3 seconds, you will lose many visitors.
In other words, any website should load almost instantly.
Extra functionality of the theme can also bring some unwanted consequences.
Many scripts can seriously bloat your website.
That can also IMPACT your Google rankings as page load time is one of the important parameters for positioning in Google search results.
Pingdom tools is a website that uses advanced metrics to measure every part of your website. You can check your website's load time, page size, and performance grade.
It also provides information about possible improvements.
As you can see from the image below, Ultida has a pretty good load time, but there is still plenty of room for improvement.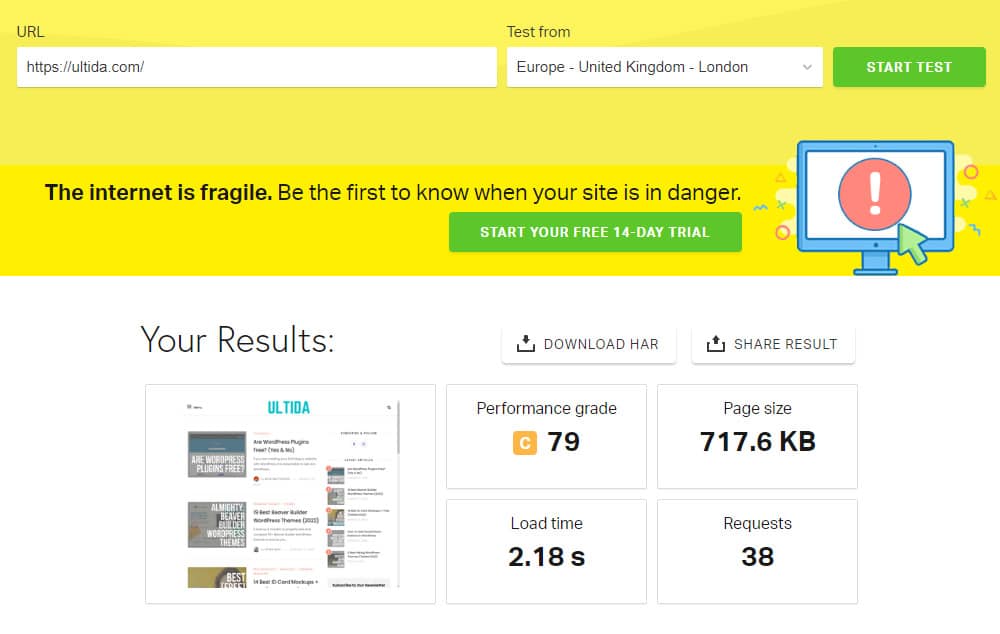 We can bring the page load time under two seconds with a few slight adjustments. And that's what our visitors will be thankful for.
Check every theme you consider buying with Pingdom tools and stay away from themes with a Performance grade score below 70.
Optimize your images
This is not connected to the theme you buy, but it's WORTH a short mention.
The biggest mistake website owners can make is to upload images to their website without any optimization.
We will not go into details here, so I recommend you give this ultimate guide to Image Optimization in WordPress a read.
But feel free to check our best WordPress image optimization plugins if you're ready to make your website faster.
Now, let's move on to how easy the theme is to customize.
3. Easy to customize (drag-n-drop)
Most of today's WordPress themes use a page builder.
Even WordPress itself now uses Gutenberg block editor.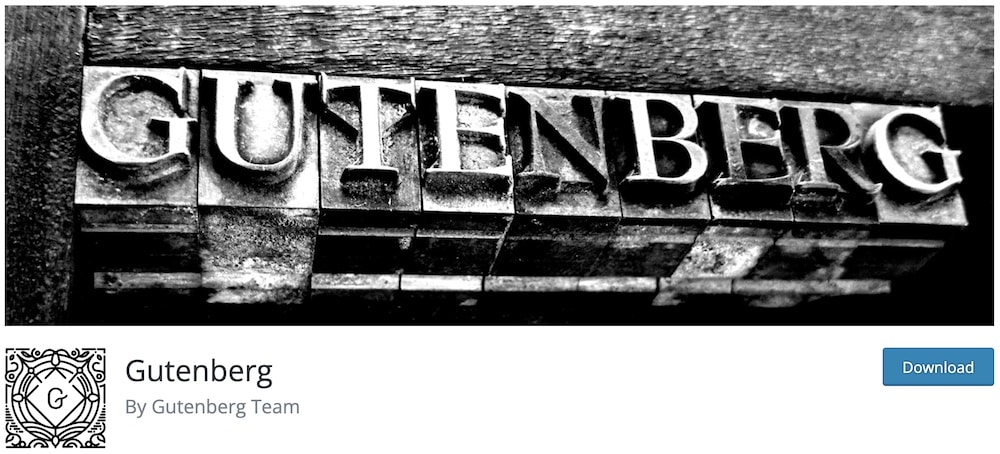 While it still has some issues (I am still getting used to it), it is clearly a way WordPress developers want to take in the future.
It's a BIG advantage nowadays when you can build a WordPress website without any coding knowledge, using a simple drag-n-drop.
So, unless you have a good reason against using page builders, I recommend you pick a theme that uses one of the most popular builders.
This will save you a lot of time.
Some of the most popular website builders are:
If you are already using any of the page builder plugins on your existing website, you should check if your new theme is compatible with it.
Otherwise, you can RUN into many issues when renovating your website.
This is usually stated in a theme's description. If you buy a theme on ThemeForest, this will be stated in the right sidebar (Compatible with part).
When starting from scratch with a brand new theme, just make sure you use one of the most widely adopted page builders. Just in case you switch to a different theme in the future.
Note: You may also be interested in reading our guide on how to customize a WordPress theme.
4. Regular updates (& improvements)
This is a crucial part of any decent WordPress theme.
Security and bug fixes are something a lot of people overlook when buying a WordPress theme.
But you should pay a lot of attention to it.
You don't want to end up with an outdated theme, security issues, or many bugs with every new WordPress release.
How can you make sure that the theme is regularly updated? On ThemeForest, simply check the LAST update date.

As you can see, the author just updated the theme. Most popular WordPress themes, like Avada, have monthly updates.
While that is unnecessary, you should not buy a theme that hasn't been updated in over a year.
Fixing security issues and other bugs is of paramount importance. But don't neglect the design and functionality updates.
A few years is a lot of time in web design and if the theme is updated accordingly, the design and functionality of your website will improve as well.
So don't forget to update your theme and plugins frequently.
5. High ratings & reviews
Invest a few minutes of your time and read the reviews to better understand if the theme has any outstanding issues.
Of course, some bad reviews might be biased as some new users expect the impossible, but overall, reviews should be positive.
I recommend buying only themes with an overall rating above 4.5. (Or at least 4+ in case of more niche markets.)
We are using the Sitka theme from ThemeForest with an overall rating of 4.75 and we're VERY satisfied with it.
And if you check Sitka's reviews on ThemeForest, you will see that most users agree with us.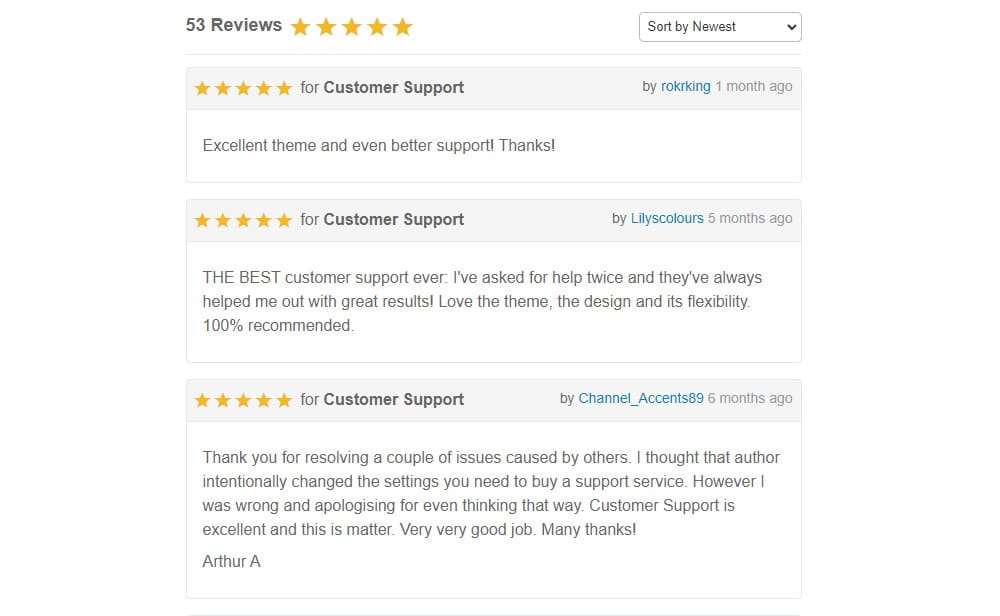 You can also spot the reviews in the right sidebar if you are using a free theme from WordPress.org.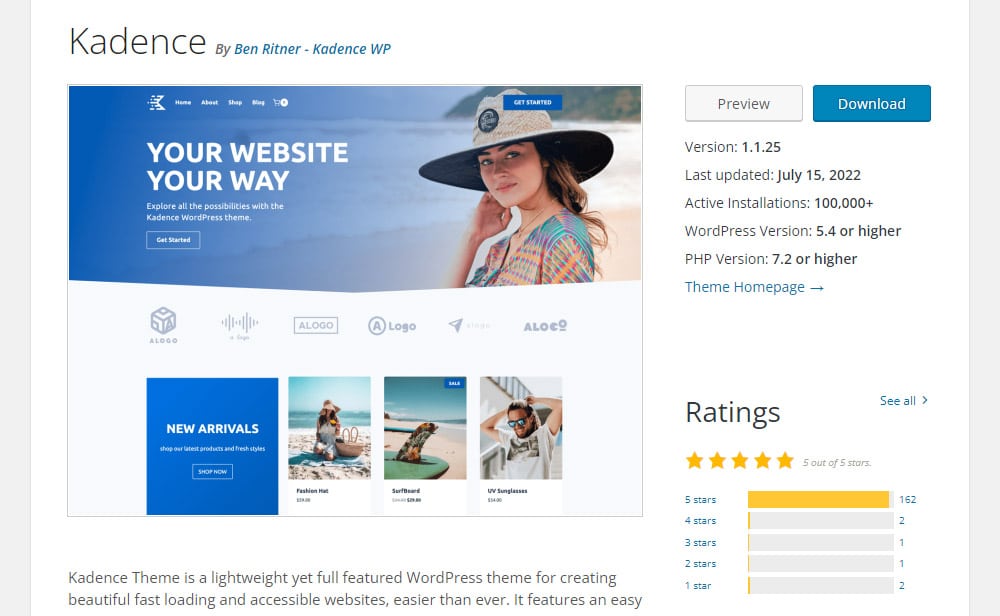 6. Plugin compatibility
In most cases, a theme without plugins won't be enough.
Unless you only need a simple blog without any extra functionality.
Remember, even a newsletter form or an image lightbox comes as a plugin.
So there is a very slim chance you won't install a few WordPress plugins to have everything you need.
I know you will.
There is no way you can check if the theme is compatible with all the plugins. And the lack of compatibility can be in the plugin and not in the theme.
But you can still check if the theme is compatible with the most popular plugins out there, like WooCommerce, WPML, bbPress, and others.
Every theme on ThemeForest has a sidebar on the right, and you will notice a Compatible with tag.
There is a list of all the plugins that have been thoroughly tested by the theme's authors and are 100% compatible with the theme.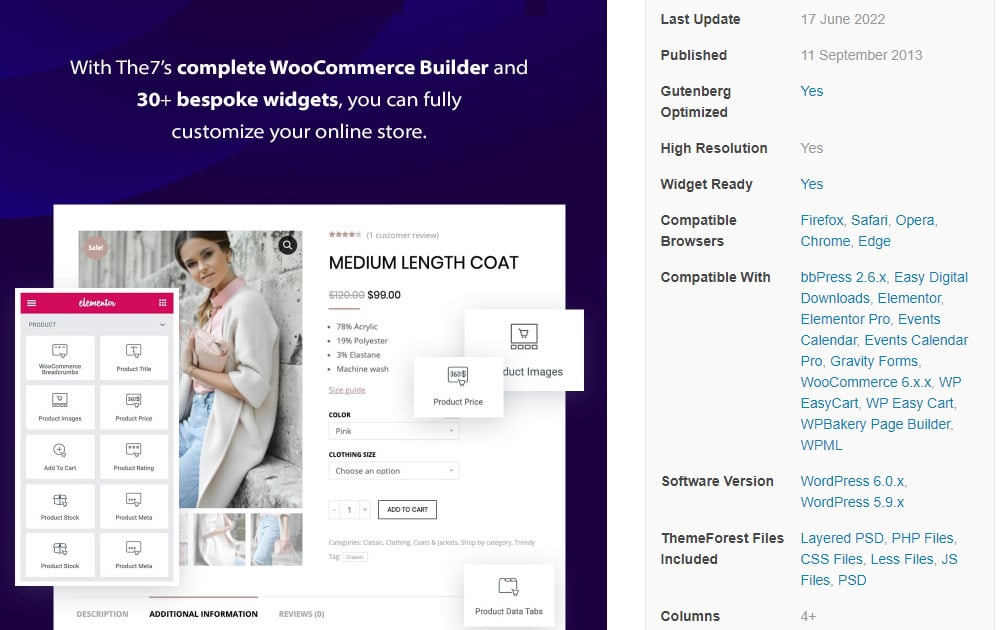 If you intend to add extra functionality in the future, like a shop or translation into different languages, make sure that it's compatible with the plugins that ADD that functionality.
Popular WordPress plugins are frequently updated, so your theme must be compatible with the latest version.
7. SEO optimized
While most of the SEO is not directly connected to the theme, it is important that it follows the default guidelines.
Professionals review every theme that is uploaded to ThemeForest or WordPress.org before it's accepted to the market.
They will also check if the theme follows SEO guidelines, so you should be pretty safe in this regard.
Most of the SEO is done by you when you write your content and you have a solid SEO plugin (we recommend Yoast SEO) that will help you write great posts with impeccable SEO.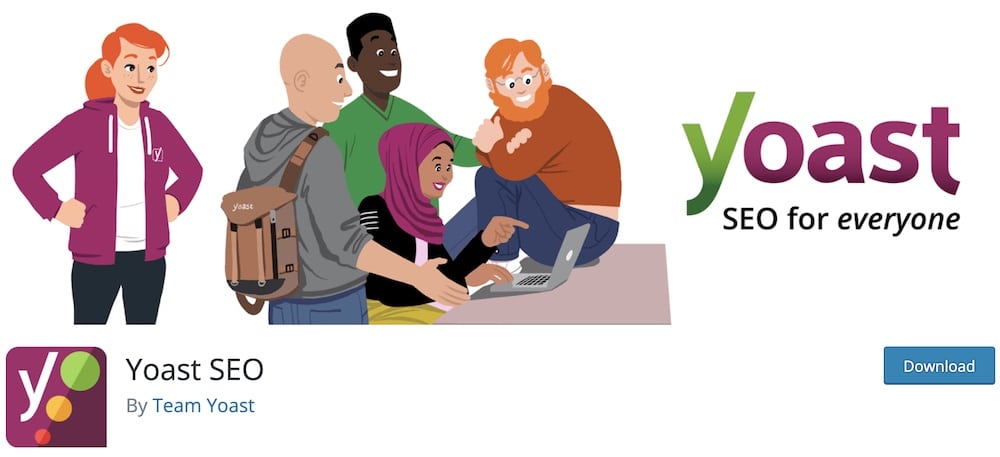 But poorly-coded themes with many unnecessary extra scripts can slow your website and impact your SEO performance.
So be careful and read the theme reviews to see if any buyers have an SEO problem.
For instance, if someone recently changed a theme and suddenly sees a drop in search results position, that is very concerning. It's better to avoid a theme like that altogether.
8. Translation friendly
You can skip this step if you intend to only write in your native language (especially English) and will never need to add extra languages.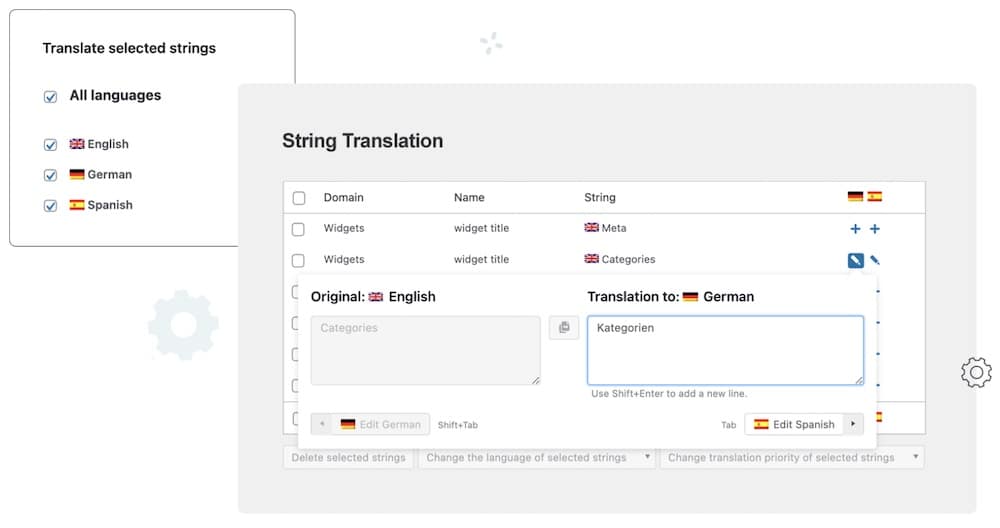 In our case, Ultida is English only, so there is no need for the theme to be translation friendly.
But, if you want to include content for another language, you need a translation-ready theme.
This is usually stated in the theme's description or in the Compatible with tag.
WPML even has a list of all the themes tested by their team and fully compatible with the plugin.
These are the recommended themes to use if you are building a multilingual website.
That means that it's 100% compatible with plugins like WPML or Loco translate and you can translate every part of the theme without any coding knowledge.
Note: You may also be interested in our best WordPress translation plugins list.
9. Great support (& support forum)
This is usually the big difference between free and premium themes.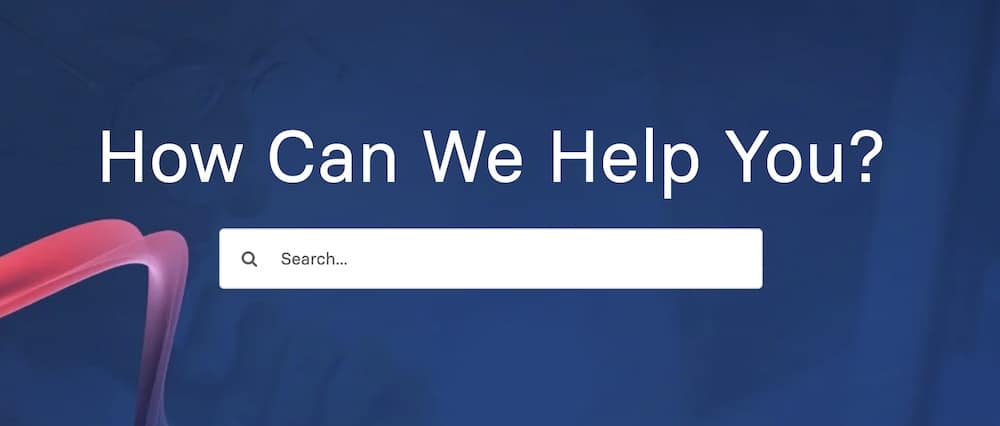 That doesn't mean some free themes don't have great support, but premium ones usually have a dedicated team of experts.
The most popular and widely used themes usually have a support forum where users exchange experiences and help each other.
ThemeForest also has a commonly used comments section where users ask questions and the support team (or other users) provide the answers.
And after years of convincing, ThemeForest finally added the SEARCH function, so you don't have to read thousands of comments anymore.
Good support is important in choosing the best WordPress for your website. Especially if you are a novice user and can use all the help you can get.
But rest assured, most of the popular themes on ThemeForest have a great support team as it's a big part of success in this very competitive environment.
Choose The Best Theme To Build A Professional Website (Conclusion)
Many aspects are important when you are buying a new WordPress theme for your website.
But if you buy a popular theme on ThemeForest, it WILL perfectly meet most of the above criteria.
So, you can focus more on design and pick a few themes that you like the most.
Then go through OUR TIPS, compare the themes, and check which one has the best loading time, page size, and looks good in responsive mode.
After that, read the reviews (good and bad) and comments, and if the rating is above 4.5, then the theme should meet your needs.
Have fun with your new website and we wish you lots of LUCK with your endeavors.
FAQs About How To Choose A WordPress Theme
What should I consider when choosing a WordPress theme?
Look for a theme that matches your website's purpose and style. Consider its layout options, customization flexibility, responsiveness on mobile devices, loading speed, and compatibility with essential plugins.
How important is it for a WordPress theme to be responsive?
Very important. A responsive theme automatically adjusts its layout to fit different screen sizes, ensuring your site looks good on desktops, tablets, and smartphones, which is crucial for user experience and SEO.
Should I choose a free or a premium WordPress theme?
Free themes are good for beginners or those with a limited budget but often lack advanced features and dedicated support. Premium themes offer more customization options and support but come at a cost.
How do I know if a theme is well-coded and secure?
Look for themes from reputable sources or marketplaces, check user reviews, and see if the theme adheres to WordPress coding standards. Consider using tools like Theme Check to evaluate the theme's code quality.
Can I customize WordPress themes easily?
It depends on the theme. Some themes offer extensive customization options through a theme options panel or a page builder, allowing you to change layouts, colors, and fonts without coding. Others might require some coding knowledge for significant changes.
How often should I expect theme updates?
Regular updates are crucial for security and compatibility. Check the theme's update history and developer's commitment to ongoing updates. Ideally, a theme should be updated every few months or more frequently if necessary.
Does the theme support all the plugins I need?
Ensure the theme is compatible with essential plugins, especially if you rely on specific functionality like eCommerce, SEO, or page building. Check the theme's documentation or ask the developer about plugin compatibility.