We'll (always) opt for WordPress restaurant plugins no matter how many more times we'll work with a new restaurant owner.
We used and tested 100s of plugins over the years but ended up activating these 15 most often. Which will do you GREAT.
Free and premium!
(Note: All are highly practical, regularly updated and bug-free.)
These restaurant plugins work for:
Food & drinks menus
Events & entertainment
Displaying restaurant location
(Online) Food ordering
Reserving a table
& more
We also made sure to look for plugins that are easy to adjust and customize (beginner-friendly).
QUICK INTEGRATION!
Jump straight to:
What Is A WordPress Restaurant Plugin?
It's a WP plugin that will help you run your restaurant website and your business in general. It equips you with the right features to bring a restaurant experience online.
This could be creating an online food and drinks menu, adding a table reservation form and making an online food ordering system.
Not just that, you can also create and showcase events, add a notification for special deals and showcase your restaurant location on a map, to name a few.
How We Tested WordPress Restaurant Plugins
It was important to us to thoroughly test each plugin we were to add to the list to guarantee reliability, flexibility and compatibility.
For this reason, we first checked user reviews, star ratings and update frequency.
We also read through the documentation and chatted with the support teams so you get treated well.
After the initial testing phase, we installed each WordPress plugin on our demo website to analyze their load (using the convenient Pingdom Tools). This helped us answer a crucial question: "Does it slow down the website?"
Additionally, we also examined the user interface and customization and configuration settings to ensure every beginner (and expert) can easily get the most out of the plugin.
Take your restaurant website to the next level. And make an immediate difference.
Premium WordPress Restaurant Plugins
1. Food Delivery Flutter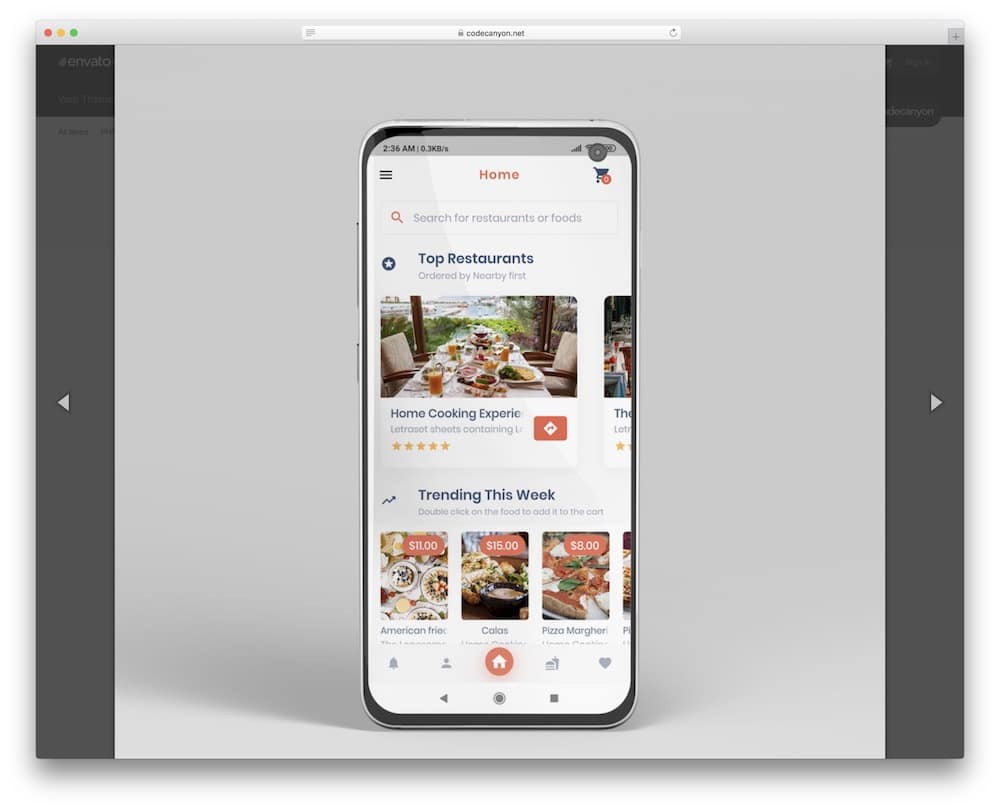 This WordPress restaurant plugin works across multiple restaurant websites.
In, fact, it is not just another plugin, it is a tool that allows you to launch your own delivery app.
How awesome does that sound? There's an admin panel where the managers can control the orders and an end panel where the customers can place their orders.
The code is OPEN SOURCE, developed by Google for Android and iOS app development (Flutter).
However, you don't need any coding knowledge beforehand.
The plugin has an installation wizard that will guide you through the process.
Besides the menu, customers can see the restaurant's location and any coupons or promotions you have.
Food Delivery Flutter features:
2,300+ sales
4.2/5 ratings
Multiple payment gateways
Price: $49 (may vary)
MORE INFO / DOWNLOAD
2. WP Cafe (Reservations, Ordering)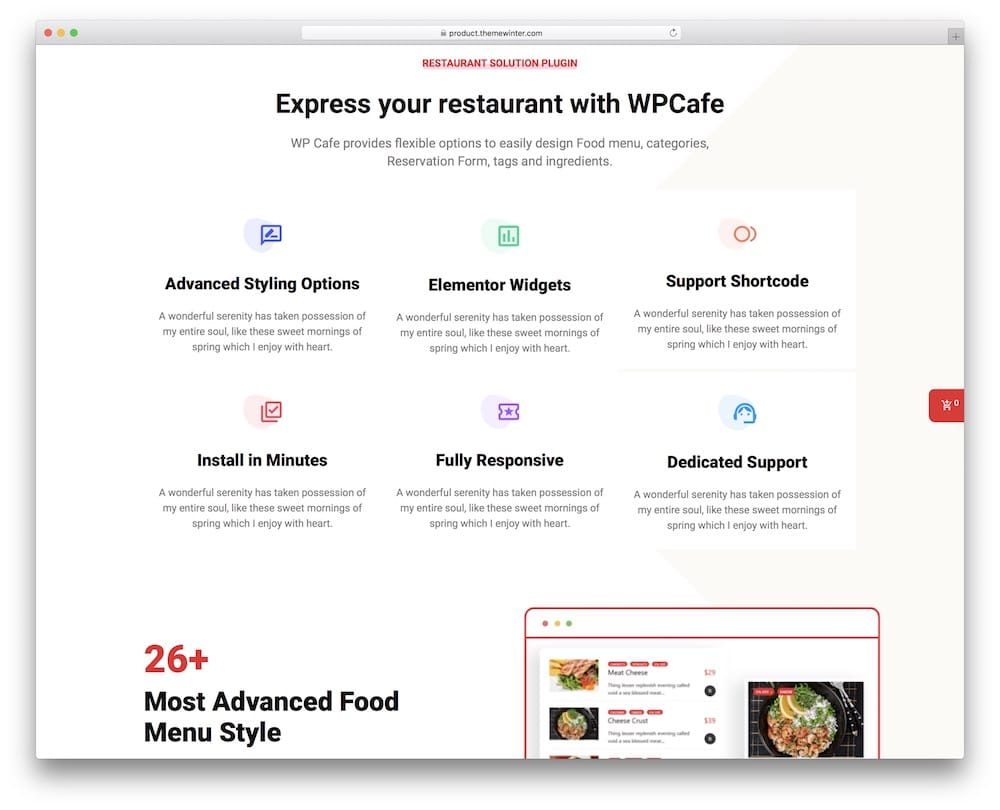 WP Cafe combines both online ordering and reservations as a single plugin.
It allows you to configure the menu, categories, ingredients, tags, and even reservation forms.
The Elementor WP widgets and default WordPress shortcodes are included, too. You can incorporate the plugin's form however/wherever you want.
There's a live search within the menu and a food category widget so your customers can QUICKLY find what they want to order.
The developers offer continuous support in case something goes awry with the plugin.
WP Cafe features:
190+ sales
4.5/5 ratings
Compatible with Elementor WP page builder
Price: $119 (may vary)
MORE INFO / DOWNLOAD
3. WooCommerce Food (Menu & Ordering)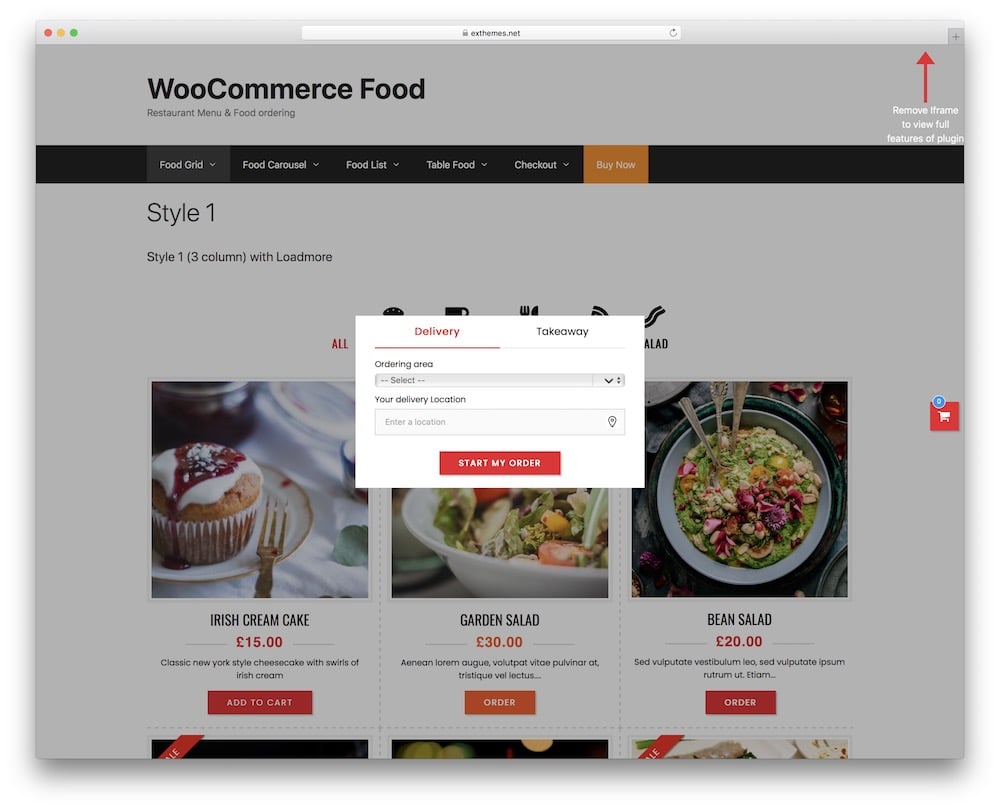 WooCommerce Foood is one of the standard plugins for restaurant owners.
This WordPress restaurant plugin is seamless and straightforward, allowing your customers to easily see and order the food on your menu.
You can implement payment gateways, where the customers can safely pay for their food.
The interface looks amazing, and it's user-friendly, adapting to any device they might be using. The menu can be displayed as a grid, list, table, or carousel.
You can set the minimum amount of food a customer has to order for the delivery to work.
WooCommerce Food features:
3,200+ sales
4.9/5 ratings
Price: $49 (may vary)
MORE INFO / DOWNLOAD
4. EventON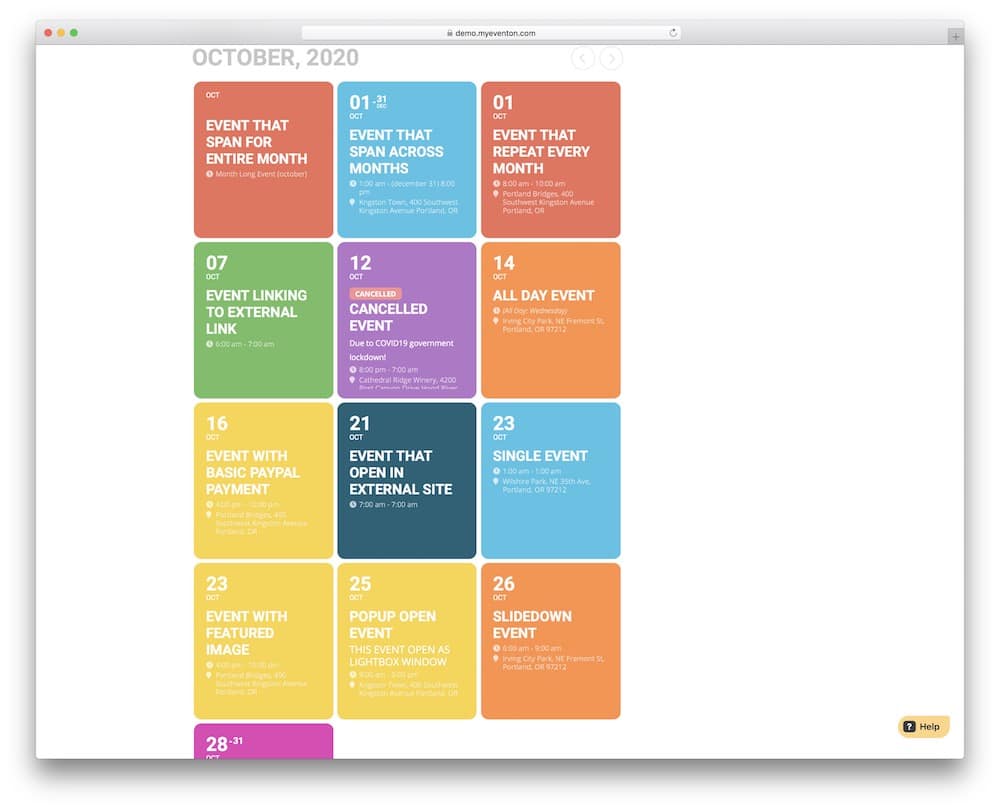 EventOn is a brilliantly designed WP calendar plugin for scheduling and tracking any event your restaurant hosts.
The WordPress restaurant plugin has a minimal design that is distraction-free and easy to understand.
The author behind the plugin followed the latest trends, so your site will always look sleek with the event calendar.
With EventOn, you can set repeating events, add multiple event images, create AS MANY events AS YOU WANT, change the calendar layouts, and access advanced features like language support and multi-data types.
A unique shortcode generator is included that lets you customize the calendar.
EventON features:
61,000+ sales
4.4/5 ratings
Customizable time & multi-day events
Price: $25 (may vary)
MORE INFO / DOWNLOAD
5. Foodlify (Woocommerce Food Menu)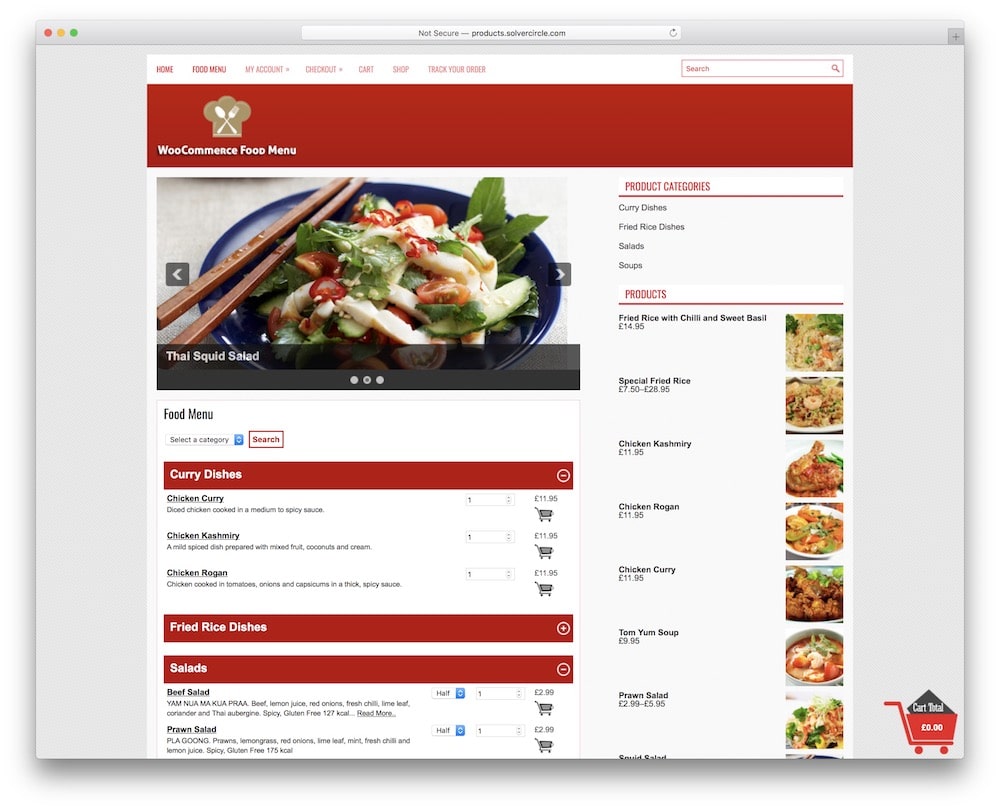 If you would like to expand the possibilities of WooCommerce and treat your restaurant website right, Foodlify is a neat plugin that will do the trick.
As the name implies, with the tool, you can create a practical online food menu with an option to order food directly from your website.
For this, you do not need to be tech-savvy, as Foodlify will never ask you for coding knowledge.
Anyone can greatly BENEFIT from the plugin, tailoring it to their particular restaurant need to a tee.
Simplify the process of food ordering now.
Foodlify features:
580+ sales
4.4/5 ratings
Quick online food ordering
8 mini-cart examples
Price: $39 (may vary)
MORE INFO / DOWNLOAD
Free WordPress Restaurant Plugins
6. Restaurant Menu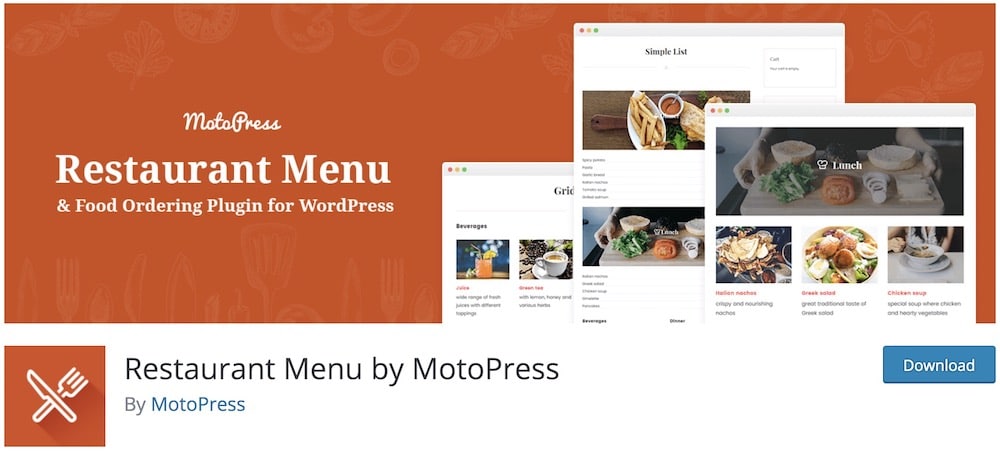 Restaurant Menu is an excellent plugin used for food delivery.
This WordPress restaurant menu plugin is easy to manage, and it allows you to create a menu with different items and prices from which your customers can place a quick order.
Your customers can pay using PayPal or cash on delivery. The plugin integrates these options for free.
The design is responsive, working CORRECTLY on mobile devices and computers alike.
You can create a simplified menu or go with a fully customizable one, including toppings and child menus.
Both registered users and guests can shop freely using this plugin.
Restaurant Menu features:
4,000+ active installations
4.5/5 ratings
Multi-purpose ordering
Highlights specific items
Tax rates & currency configuration
MORE INFO / DOWNLOAD
7. Five Star Restaurant Menu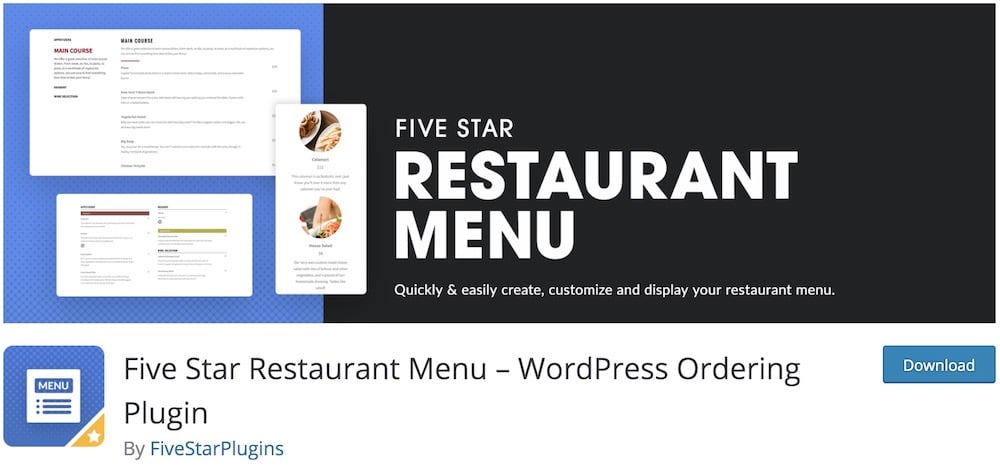 Five Star is a plugin that lets you create an elegant, fully-responsive menu. The WordPress restaurant plugin is simple but effective.
You'll find that setting up the menu is quick and effortless.
Very USER-FRIENDLY, if you will.
It comes with great customization options and multiple themes that will help it fall into place with the theme of your site.
There is no limit for the menus or menu items.
A Gutenberg shortcode is included, so you can add the menu to any page you want.
You can edit every food with prices and images.
If you want, you can add a WP sidebar to showcase the menu sections.
Five Star Restaurant Menu features:
8,000+ active installations
4.6/5 ratings
Gutenberg block & shortcode
Supports unlimited items
Review function for menu items
MORE INFO / DOWNLOAD
8. Easy Notification Bar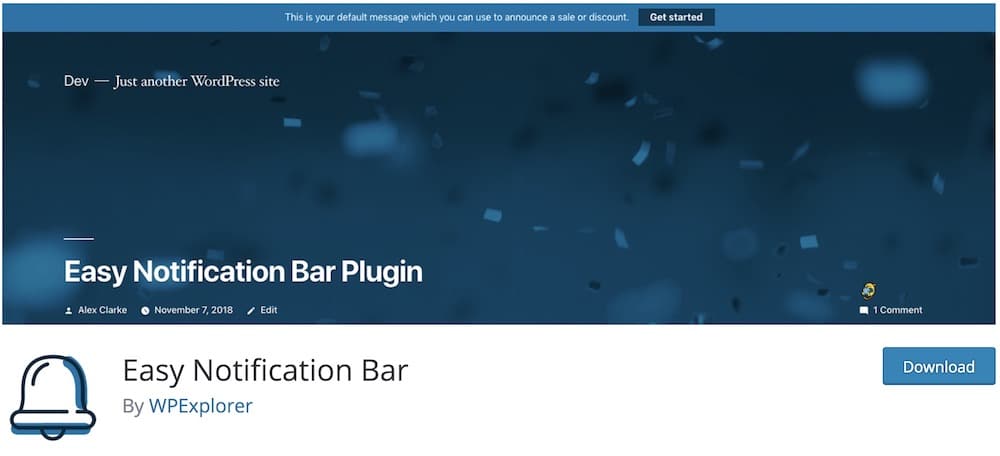 Notification bars are quite useful for restaurants. With a notification bar, you can display any special message, happy hours, exclusive deals, whatever.
Perfect for anything you would like to put an extra shine on.
This is not an exclusive WordPress restaurant plugin, however, it works just right when implemented with a restaurant website.
You can input custom texts and buttons to offer important notifications for your business.
This bar is static, so it will disappear once a customer starts scrolling through the website.
You can customize the font, the color, and the text alignment.
Easy Notification Bar features:
7,000+ active installations
4.4/5 ratings
User-friendly setup process
Callout button
Fully modifiable
MORE INFO / DOWNLOAD
9. The Events Calendar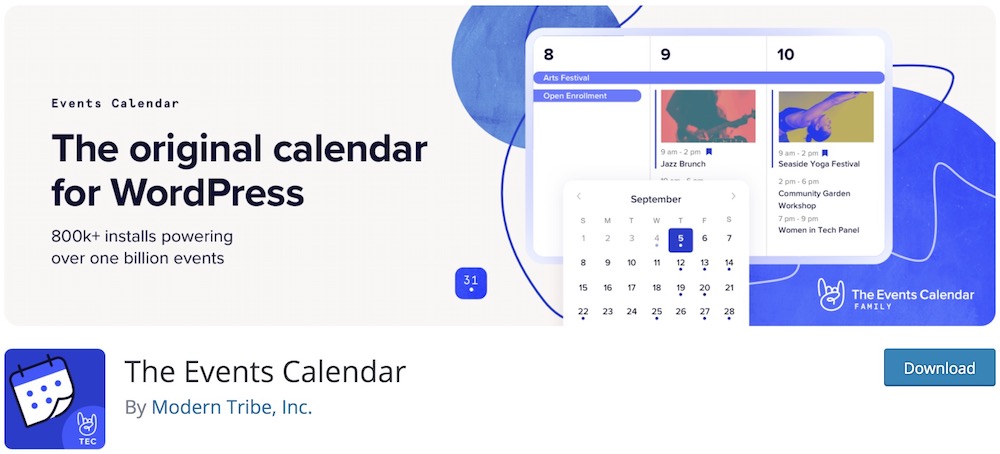 Event planning is an important step for any reputable restaurant owner. The Events Calendar serves to help you make that process much easier.
This WordPress restaurant plugin allows you to create both virtual and actual events.
There's a demo version available so you can test it out before you decide to go with it.
There's also a calendar included with the plugin, where you can overview the events and attendee responses. Plus, the attendees can buy tickets if the need arises.
Google Maps comes along with the calendar, so your guests KNOW HOW TO FIND your restaurant.
The Events Calendar features:
800,000+ active installations
4.3/5 ratings
Compatible with Google Calendar & iCal
MORE INFO / DOWNLOAD
10. RestroPress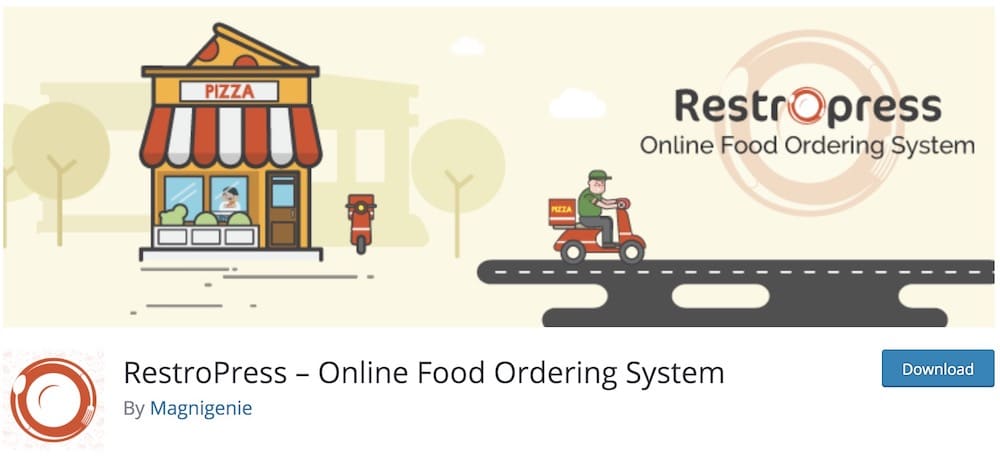 This plugin is an online ordering system made specifically for WordPress. With this WordPress restaurant plugin, you'll quickly receive both delivery and pick up orders.
Both the frontend and backend code of RestroPress is user-friendly, so even if you have minimum coding knowledge, you'll find your way around it.
The plugin will automatically add the required pages to your restaurant's site.
As soon as an order is made, it'll notify you. RestoPress also comes with a CUSTOM FORM for your customers, where they can register.
They can pay using PayPal, Amazon, or pay on delivery.
RestroPress features:
2,000+ active installations
4.3/5 ratings
Push notifications
Multiple add-on support
User login & registration (+ dashboard)
MORE INFO / DOWNLOAD
11. WP Store Locator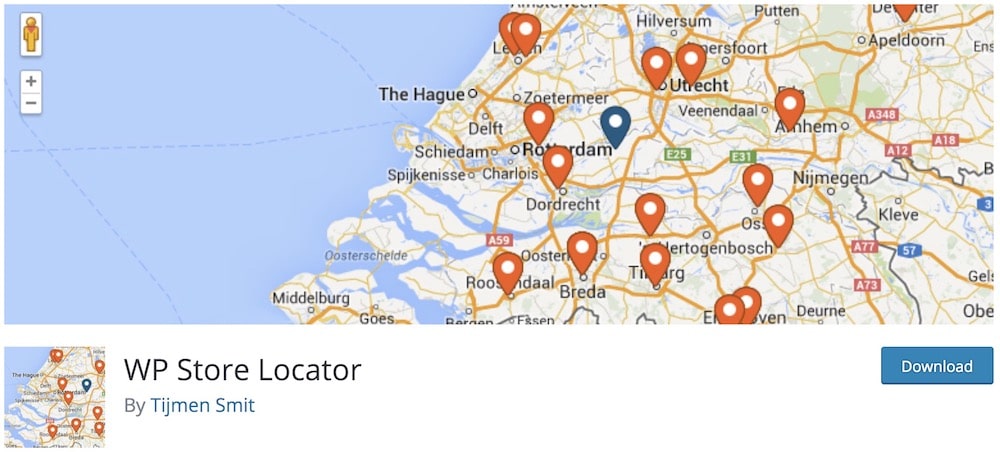 New customers have to know where your restaurant is, and that's where WP Store Locator comes in.
This WordPress restaurant plugin is a customizable location system that is easy to operate.
Also, you can add an unlimited amount of restaurants on the map.
This way, your users will clearly see the location along with driving directions.
You can also change the language, so your users can understand where the restaurant is.
Next to the location, the plugin allows you to input the phone number, email, URL, information, and opening hours.
WP Store Locator features:
60,000+ active installations
4.8/5 ratings
Easily manage multiple restaurants
Custom map styles
Showcase driving distances (km or miles)
MORE INFO / DOWNLOAD
12. WPPizza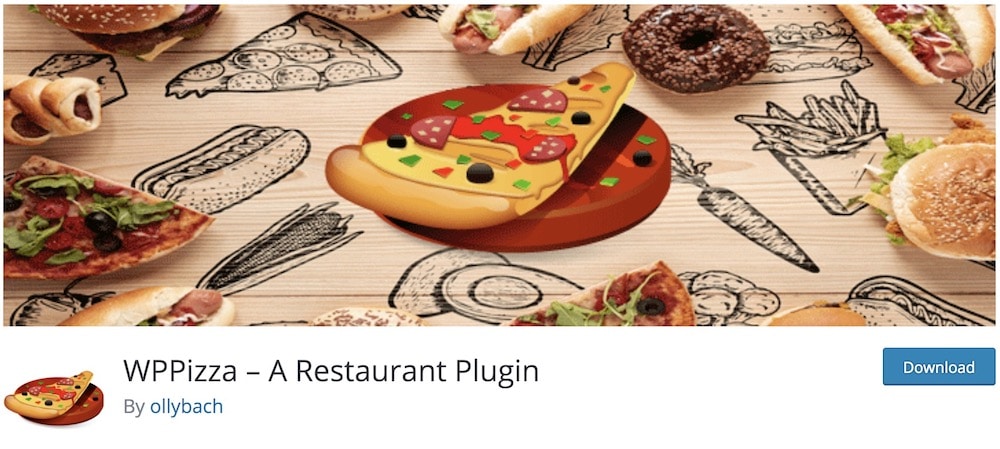 This plugin was made for pizzerias and fast food, but it can be adapted for any restaurant and food business.
WPPizza is a WordPress restaurant plugin where you can create different menu categories and add in prices and descriptions for the items you're selling.
Once a customer places an order, they will receive a PDF invoice in their inbox.
The plugin works across multiple sites flawlessly.
The front-end is multilingual, and it's constantly UPDATED with new features that will help your restaurant run smoothly.
You can track your orders effortlessly.
WPPizza features:
1,000+ active installations
5/5 ratings
In harmony with WordPress Multisite
Online order tracking
Credit card payments
MORE INFO / DOWNLOAD
13. ReDi Restaurant Reservation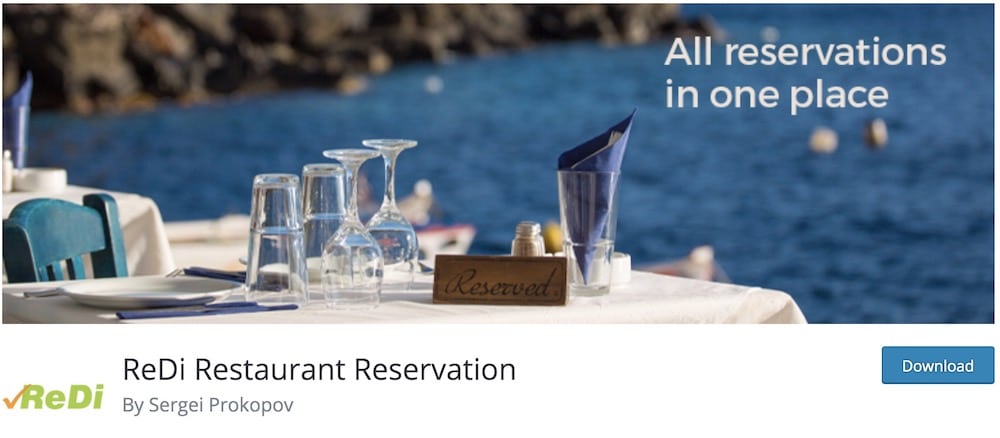 ReDi gives you a chance to manage the reservations for your restaurant without a sweat.
This free WordPress plugin allows users to easily reserve a slot for their occasion online.
Before the plugin goes live, you'll have to set up the number of customers that can book a slot at once, along with the details of your restaurants and the working hours.
The page automatically refreshes every fifteen minutes so you NEVER MISS a reservation.
You can add multiple restaurants to this plugin. You can also send a client an email reminder once they make a reservation.
ReDi Restaurant Reservation features:
1,000+ active installations
4.5/5 ratings
Email confirmations & reminders
Set working hours
Customizable email template
MORE INFO / DOWNLOAD
14. Speed Contact Bar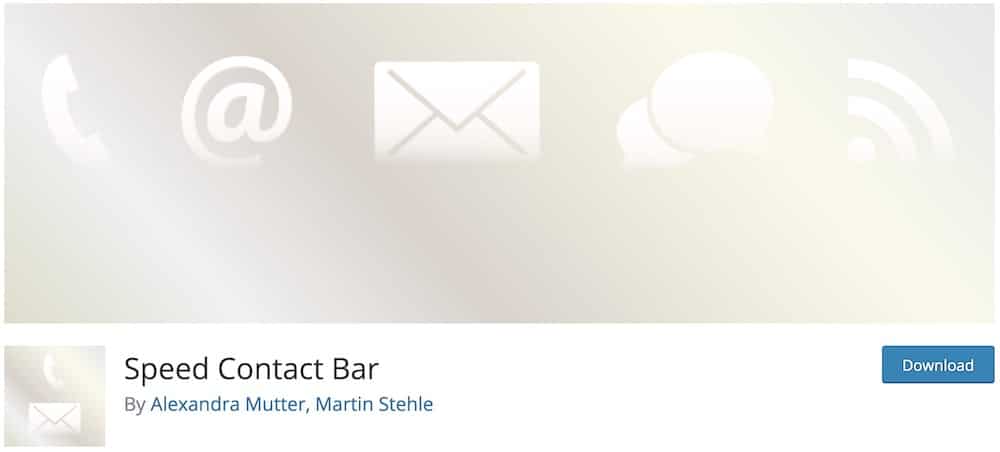 With this plugin you'll customers will reach you in a matter of seconds.
The WordPress restaurant plugin permanently shows contact information about your website.
Speed Contact Bar is available in the following languages: Spanish, Russian, English, German, and Polish.
Users don't have to worry that the plugin will collect sensitive information from them.
Every page on your website will have a colored bar on the top, displaying the contact data and the social media you have.
Both the email and phone buttons can be TRIGGERED if the customers click on them, opening up a phone call or their email client.
Speed Contact Bar features:
8,000+ active installations
4.6/5 ratings
Awesome customization options
Clickable phone number & email
Quick installation & activation
MORE INFO / DOWNLOAD
::
Note: This article was originally published on October 23, 2020. But our team regularly reviews it and updates it with necessary improvements for accuracy.