Are you searching for the best free and premium WordPress plugins for food blogs?
This can be a difficult task, especially since you have numerous options as a food blogger.
However, there are a few parameters that will make your decision EASIER.
First, you need to consider what kind of plugin you need. Do you want your recipes to have a specific look? Or maybe, you need to optimize your food blog in general?
This post covers:
There are 5,000+ free and premium food plugins on the market.
Overwhelming, right?
We researched, tested and created an ultimate list with the best 12 plugins for your food blog.
Take your business to the NEXT level!
QUICK PICK:
Note: You may also want to check our list of the best food blog WordPress temes.
Best Free & Premium WordPress Plugins for Food Blogs
1. WP Recipe Maker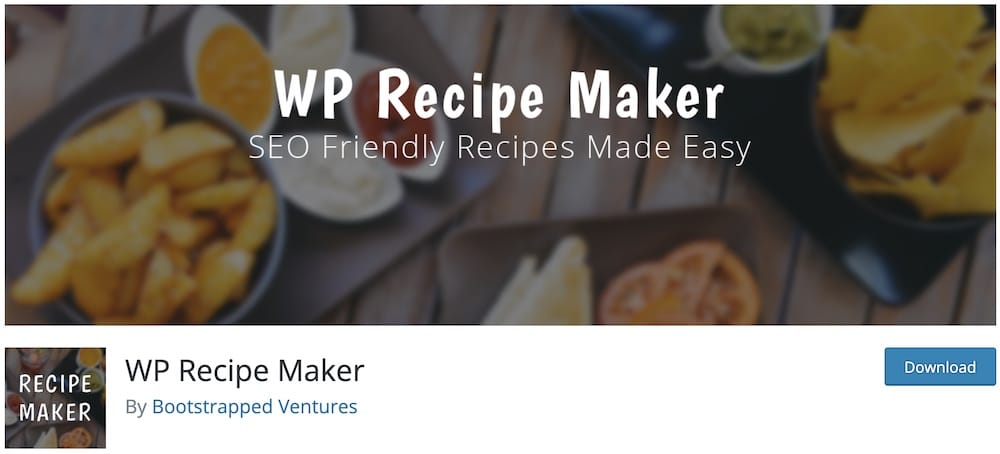 WP Recipe Maker is one of the best plugins for food blogs and is used by some of the most successful bloggers. The free version is easy-to-use and has no learning curve.
One of the plugin's best features is SEO friendliness to drive more traffic to your blog.
If you are a beginner and want to showcase your recipes without many bells and whistles, this food plugin is for you.
You can easily add photos and videos to EACH step of the recipe or even in the template and metadata.
Besides the photos and videos, you can also structure the ingredients into groups and link the instructions.
WP Recipe Maker features:
50,000 active installations
5/5 ratings
Compatible with Gutenberg & Classic Editor
Works with WP shortcode
MORE INFO / DOWNLOAD
2. Social Feed Gallery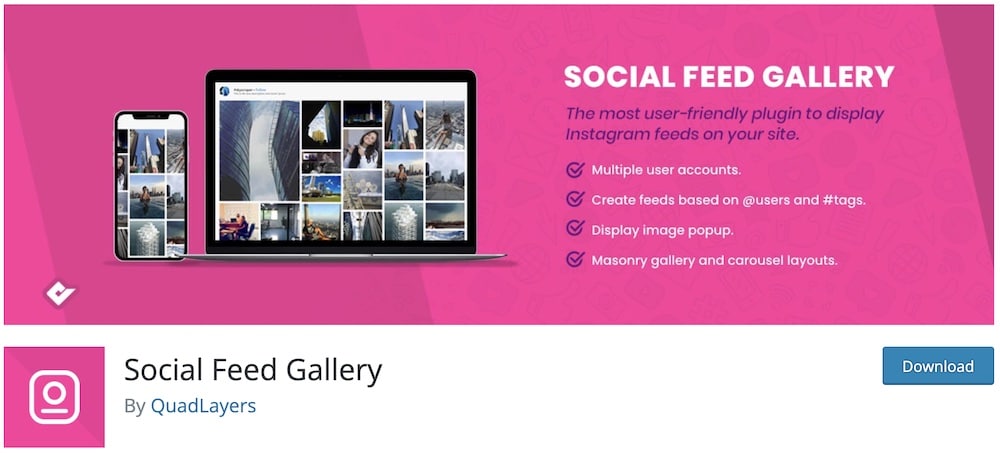 Social Feed Gallery is the former, extremely popular, "Instagram Feed Gallery" plugin. It is a fully responsive and free food blog plugin to showcase your Instagram feeds.
The plugin will help you involve your social media accounts with a CLICK of a button. And you can fully customize (edit the look, layout and positioning) WP widget settings in no time.
We particularly liked the pop-up box feature that lets the users quickly access and explore your food-related content.
Social Feed Gallery features:
80,000+ active installations
4.5/5 ratings
One-click setup
User-friendly
Excellent support
MORE INFO / DOWNLOAD
3. Yoast SEO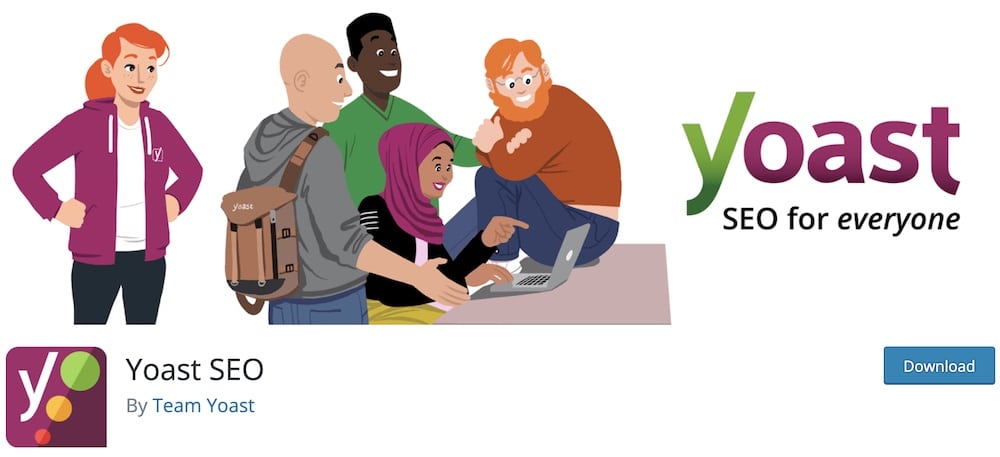 If you already own a website, you probably know that search engine optimization (SEO) is crucial for your business. Of course, the same is true for a food blog, or any blog for that matter.
Yoast SEO is one of the top WordPress plugins for food blogs.
You get COMPLETE control over your website's breadcrumbs, tips and tricks to rank higher in Google, and advanced XML sitemaps to help search engines index your site with Yoast.
Plus, setting up the plugin was quick and easy during our testing. This plugin is by far the best choice if you want to optimize your blog for SEO.
Yoast SEO features:
5+ million active installations
4.8/5 ratings
Comprehensive SEO analysis
Regular updates
Schema blocks
MORE INFO / DOWNLOAD
4. Imagify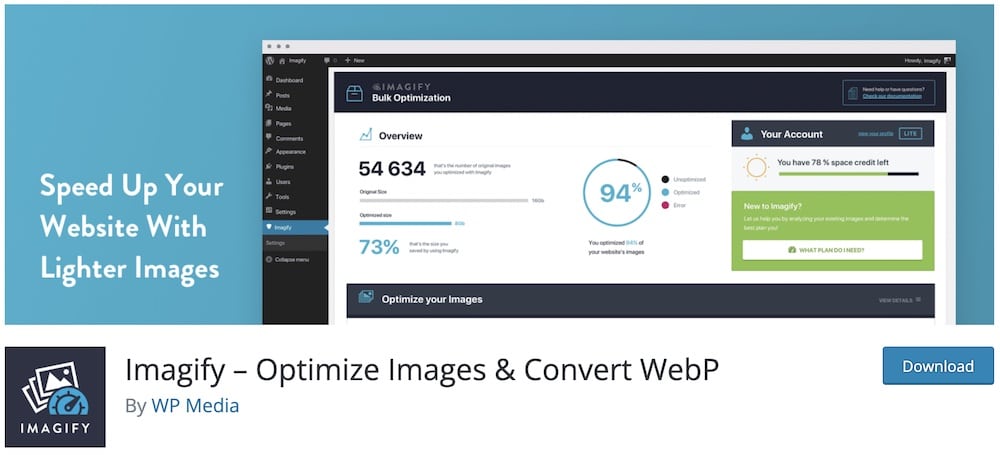 Next in our list of best WordPress plugins for food blogs is Imagify.
This plugin speeds up your website by optimizing your WordPress images. The plugin allows you to compress the images using the WebP converter.
With Imagify, you can optimize up to 20 MB of images every month for free. This WordPress image optimization plugin is also available in a premium version. If you are unsure how to compress your images, this free plugin offers you tips and tricks in its blog.
So, if you are a food blogger who wants to upload numerous photos at every step of your recipe, this plugin is for you.
You SET it and FORGET it. (It's that simple.)
Imagify features:
700,000 active installations
4.4/5 ratings
Can optimize all images (JPG, PNG, GIF and PDF)
WP Multisite compatible
SEO-friendly
MORE INFO / DOWNLOAD
5. Ninja Popups (Premium)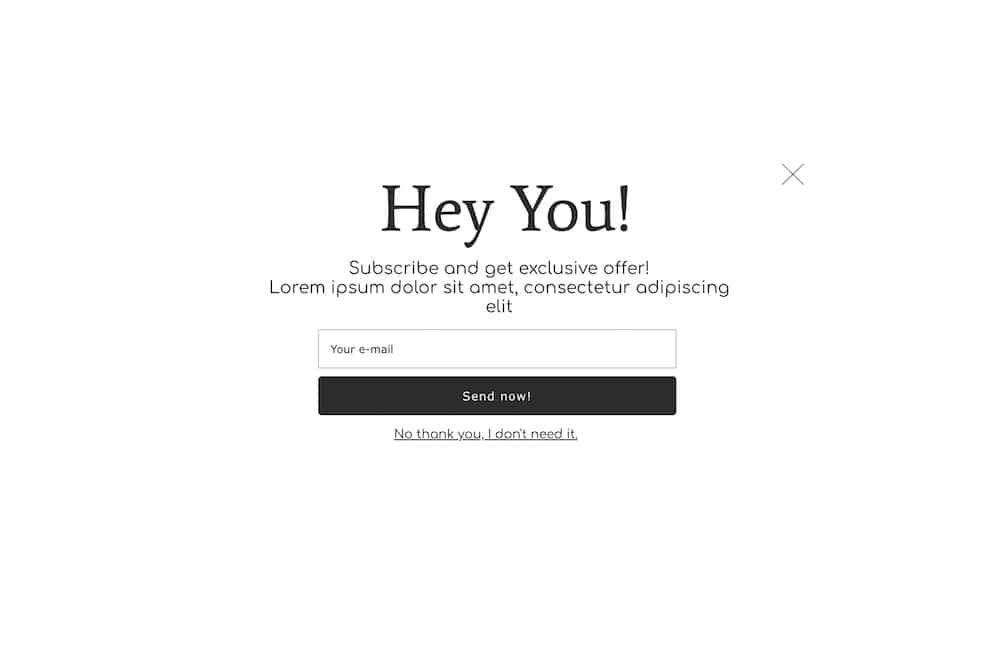 An eye-catching and professional-looking pop-up plugin is very important for your food blog. Your viewers will take action more easily with Ninja Popups on your website.
Awesome right?
This is one of our favorite WordPress plugins for food blogs. You can easily increase the number of visitors and subscribers. ALSO, visitors can lock specific content until they decide to share it.
Ninja Popups gives you complete control over the pop-up window. You can customize the colors, fonts, buttons, and animations. But you may want to read our tutorial on how to create a popup in WordPress first.
Or check other WordPress popup plugin alternatives.
Ninja Popups features:
MORE INFO / DOWNLOAD
6. Akismet Spam Protection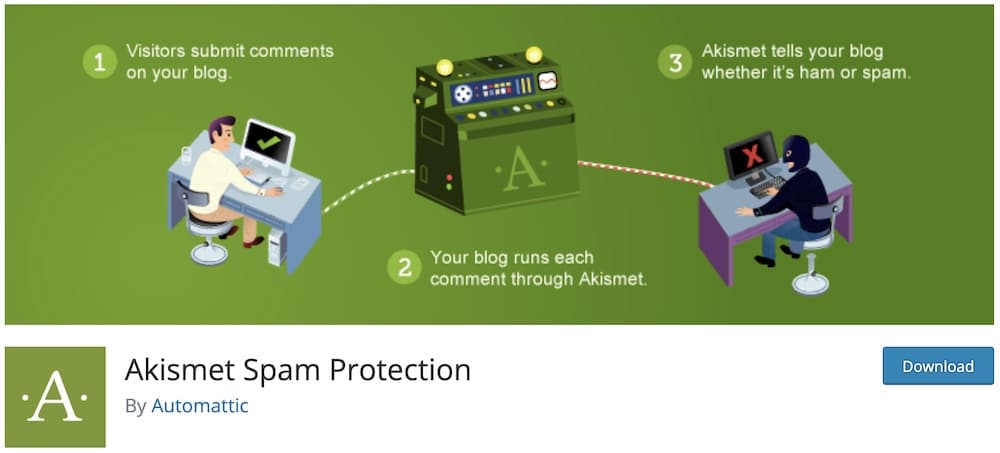 Akismet has the ideal solution to protect your food blog from spam. (Millions of installs tell MORE than enough!)
This means that your comment section (and not only) won't be full of irrelevant information and annoying ads. This plugin proved to be lightweight and simple to set up during our review.
The best part is that it discards malicious content, keeps your disk space free and speeds up your website. Also, you can always check the approved comments of all the users of your food blog.
Akismet features:
5+ million active installations
4.7/5 ratings
Automatically discard the spam
Reveals the URL of the malicious comment
You can see the spam comments
MORE INFO / DOWNLOAD
7. bbPress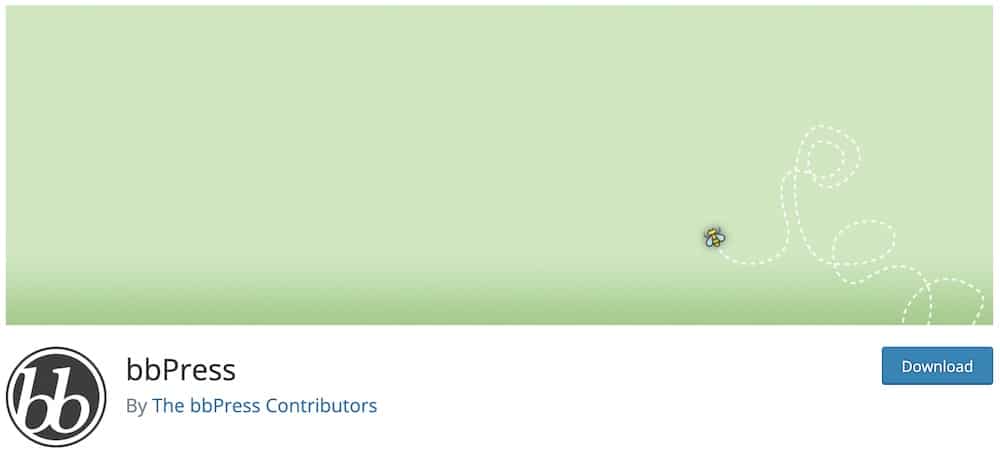 bbPress is here to transform your food blog's discussion forum. The look and feel of the forum you create will be elegant and simple.
Having a communication portal can draw more traffic and build a deeper relationship with your readers.
You will attract an audience that wants to be part of your community with this plugin for food bloggers.
Installing and setting up this WordPress forum plugin only takes a FEW minutes. This plugin is perfect for food bloggers who want to stay active and engage with their fans.
But Ales will also teach you how to install a WordPress plugin by reading his simple guide.
bbPress features:
200,000+ active installations
4/5 ratings
Easy-to-use
Customizable forum appearance
Excellent support
MORE INFO / DOWNLOAD
8. Jetpack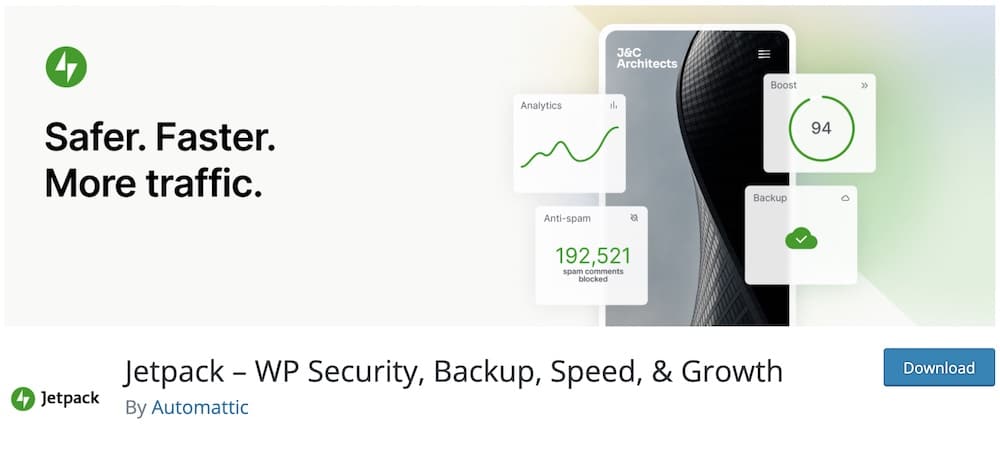 Jetpack is a powerful plugin that includes numerous features to enhance your website. It contains an all-in-one package of useful tools for marketing, design, security and performance.
You may find the numerous features overwhelming, but you will definitely use many of them as your food blog grows.
Some of the great features include automatically scanning for spam, running analytics, increasing traffic, backup, professional look, and MUCH MORE.
Jetpack features:
5+ million active installations
4/5 ratings
Anti-spam email subscription forms
Speed optimization
Growth tools
MORE INFO / DOWNLOAD
9. Easy Social Share Buttons (Premium)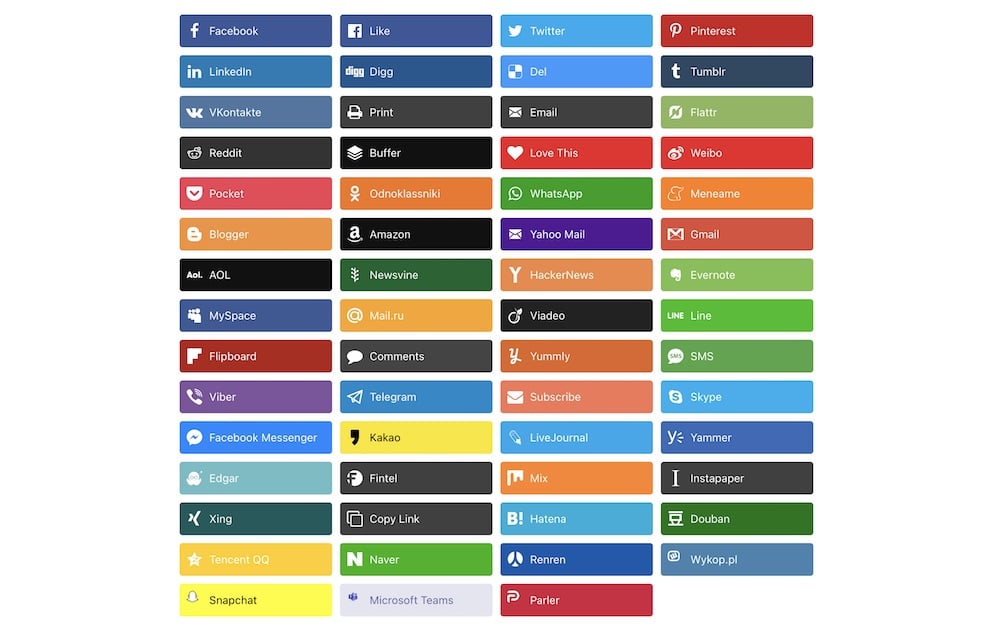 Easy Social Share Buttons is a plugin that will definitely improve your food blog, thanks to its social media capabilities.
600,000+ websites use it!
It supports 50+ social networks, so you can easily use it for your favorite. Great features include appearance customizations to find the best one for your food blog.
It is one of the MOST popular social WordPress plugins for food blogs.
You can easily create your templates and add any networking features. Moreover, the animations and icons are amazing and numerous.
Note: Find out how to add social share buttons in WordPress successfully.
Easy Social Share Buttons features:
32,200+ sales
4.7/5 ratings
Runs analytics
Supports WooCommerce
Price: $22 (may vary)
MORE INFO / DOWNLOAD
10. Contact Form 7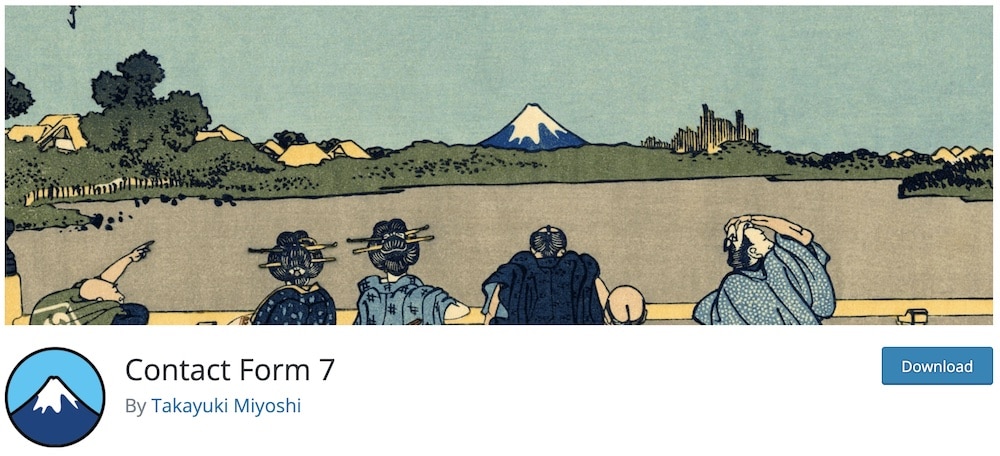 If you are looking for a plugin that will bring you closer to your audience, Contact 7 can definitely help you. It's a fact that most of the WordPress themes don't include a contact form or lack functionality.
You can communicate with your readers efficiently with this free WordPress plugin for food blogs. (This plugin is one of the most popular!)
Its features include fully customizable contact forms and malicious content filters.
Besides, it PROTECTS you and your readers by not adding cookies and sending data from them to external servers.
Note: We also have more WordPress contact form plugins if you want to work with an alternative. (Also, read our guide on how to add a contact form in WordPress.)
Contact Form 7 features:
5+ million active installations
4.1/5 ratings
Multilingual support
Strict privacy policy
Spam protection
MORE INFO / DOWNLOAD
11. Smart Slider 3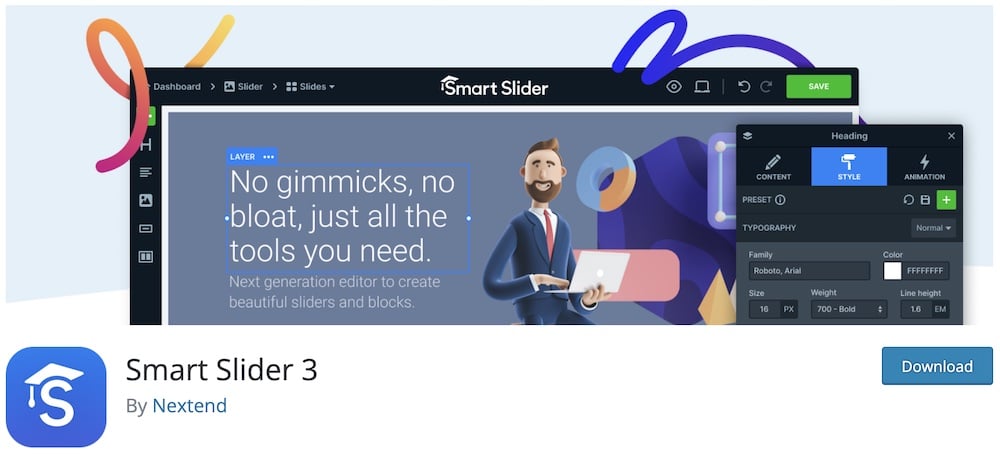 Next is Smart Slider 3, an amazing and powerful WP slider plugin you'll love. (You can use the plugin in any WordPress theme.)
With this plugin, you can create a beautiful interface with sliders that you can design yourself.
You only need to drop layers and build them up with rows and columns. The best part is that you don't need any technical knowledge.
Smart Slider 3 is one of the most EFFICIENT WordPress plugins for food blogs that many bloggers use.
Smart Slider 3 features:
900,000+ active installations
4.9/5 ratings
Fully-responsive
Supports Elementor, WPBakery, Beaver Builder, etc.
Excellent support
MORE INFO / DOWNLOAD
12. YARPP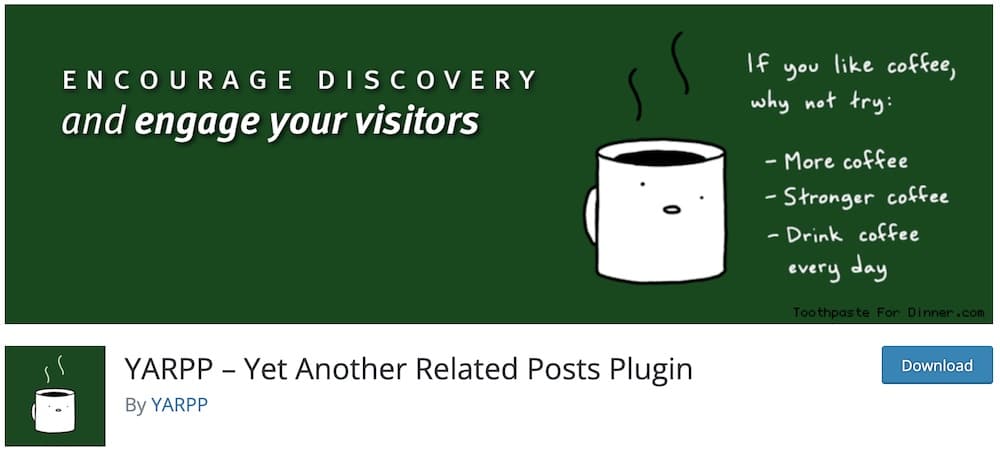 Another great tool you can use as a food blogger is the YARPP plugin. This tool will help your visitors discover other relevant content on your site. (Like the related posts at the bottom of this article.)
This free related posts WP plugin uses a customizable algorithm for your blog's content (title, tags, content, etc.) and automatically generates a grid of relevant posts.
You CAN choose between pre-made templates and styles or create your own. YARPP is also regularly updated and the development team constantly adds new features.
This is why YARPP is one of the most popular free WordPress plugins for food blogs.
YARPP features:
100,000 active installations
4.7/5 ratings
Custom taxonomies
Supports WooCommerce
Caching
MORE INFO / DOWNLOAD
Tips For Picking The Best WordPress Food Blog Plugins
While we extensively researched all the above plugins, which are some of the fundamentals for every food blogger, you may need others for your unique project.
For this reason, we want to share with you some of the key features for picking the best plugin(s) if you plan on doing further research.
How we picked the best WordPress plugins for food bloggers:
We always first check active installations and reviews. This is a good indicator that the plugin is trustworthy and reliable. (However, if you're searching for something very niche, there may not be any reviews, and the plugin has few installs. But this doesn't mean it's low quality.)
Another key feature of a great plugin are regular updates and compatibility with the latest WordPress version. Stay away from plugins that didn't receive an update in over a year.
WordPress theme and builder compatibility are also essentials because you don't want to get a plugin and later find that it doesn't work with your theme (or builder).
Gutenberg compatibility is also a must and preferably contains predefined blocks for ease of use.
Great support and extensive documentation make you feel safe on your journey to a successful setup.
Ability to delete the plugin without hurting your blog.
You're safe if you keep these six features in mind when picking any plugin for your blog.
Remember, you can always reach out to the plugin's author if you need clarification on something before purchasing/installing it.
Friendly tip: Having a presale question and seeing how quickly they answer it is a good indicator of how well the plugin's support will be.
::
Note: This article was originally published on February 24, 2022. But our team regularly reviews it and updates it with necessary improvements for accuracy.