Choosing the right WordPress membership plugins for your website can be a challenge.
This is an important decision for your WordPress website that will allow you to grow your business and communicate directly with your customers.
For this reason, we have TESTED many free and premium plugins out there and found the best 12 for you.
There are some things you need to consider before choosing a membership plugin.
For example, you should check what features are available, what payment options you can use, whether there is good support and much more.
All these details will determine the overall experience for your customers.
Use a plugin and create a GROWING members' area.
THE ULTIMATE 4:
Best Premium WordPress Membership Plugins
1. Ultimate Membership Pro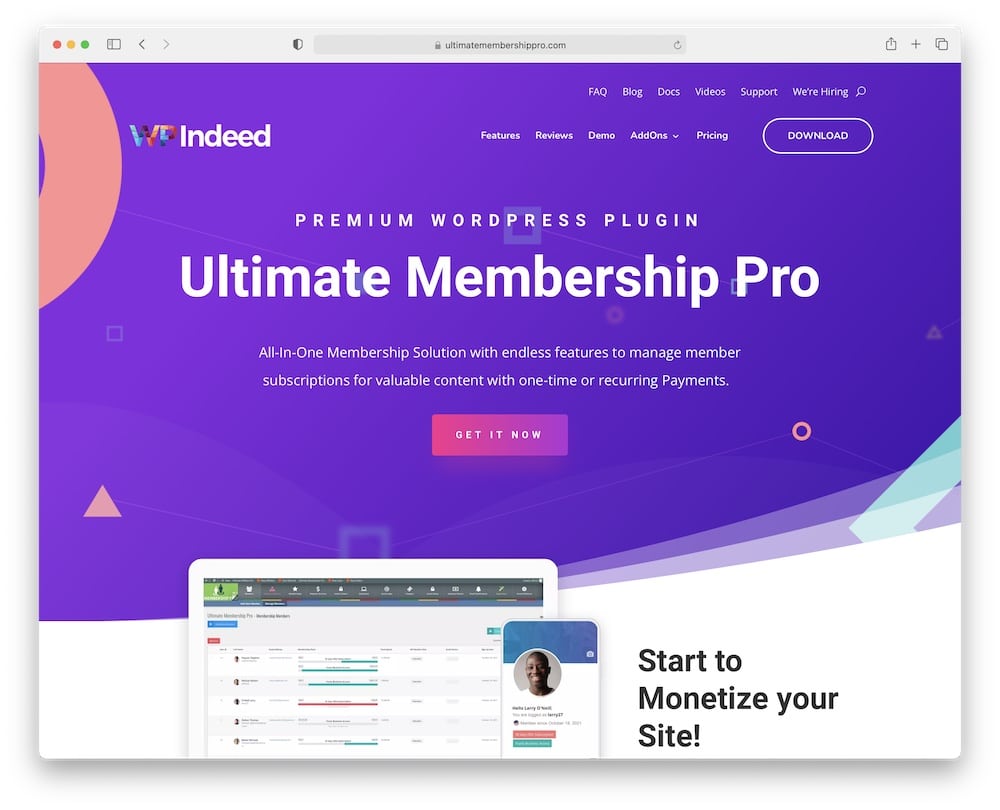 The first plguin on our list is one of the most popular membership plugins, Ultimate Membership Pro.
Ultimate Membership Pro is the most powerful we have tested. It offers numerous features such as private content, access restrictions, various payment gateways, and more.
You can also view user activity and current subscriptions in a dashboard and export specific lists using advanced filters.
The best part is distributing your content according to a predefined schedule. In a few words, this plugin easily fits any business.
We have already used it for 9 clients, and it works butter smoothly.
Ultimate Membership Pro features:
32,000+ sales
4.5/5 ratings
Easy setup
Email verification
Price: $59 (may vary)
MORE INFO / DOWNLOAD
2. UserPro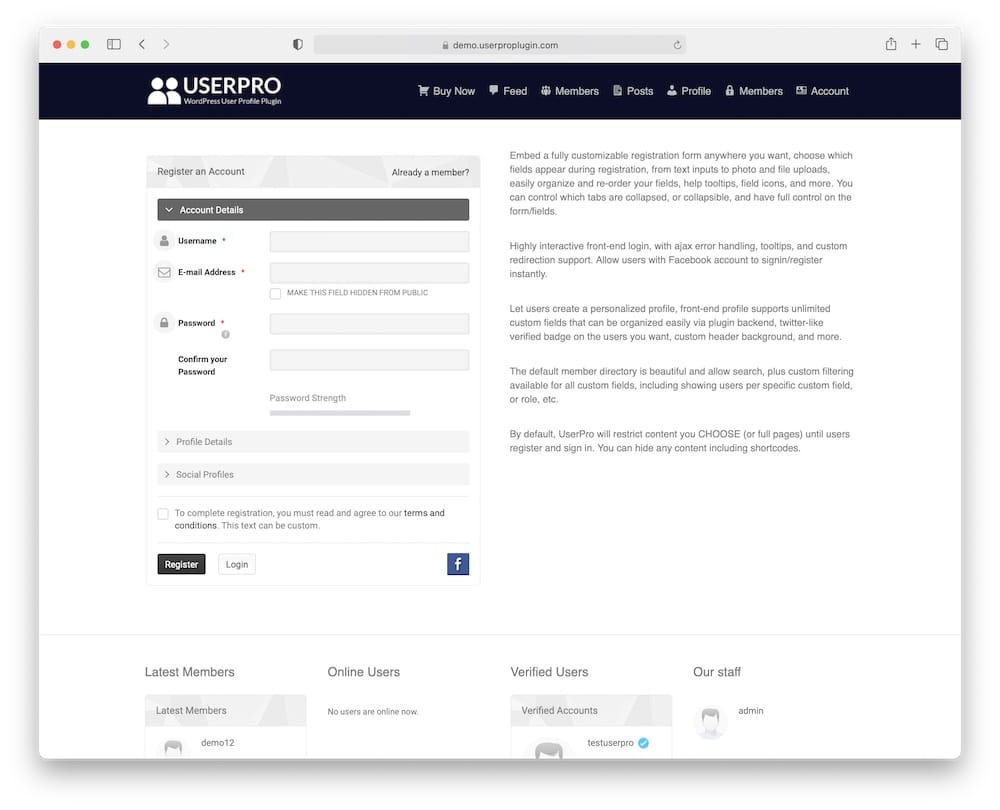 UserPro makes it easy to set up a social network on your website.
It is a straightforward membership plugin with many features to help you engage with your website visitors.
You can interact with your customers in creative and fun ways with this WordPress membership plugin.
You can even assign roles to users and give them badges or create profile cards.
UserPro also allows you to create private or hidden fields that are only visible to members.
Also, you can allow users to hide specific fields from public view. This way, both you and your social network members will always feel protected.
UserPro features:
20,000+ sales
4.3/5 ratings
Customizable registration forms
Price: $39 (may vary)
MORE INFO / DOWNLOAD
3. PrivateContent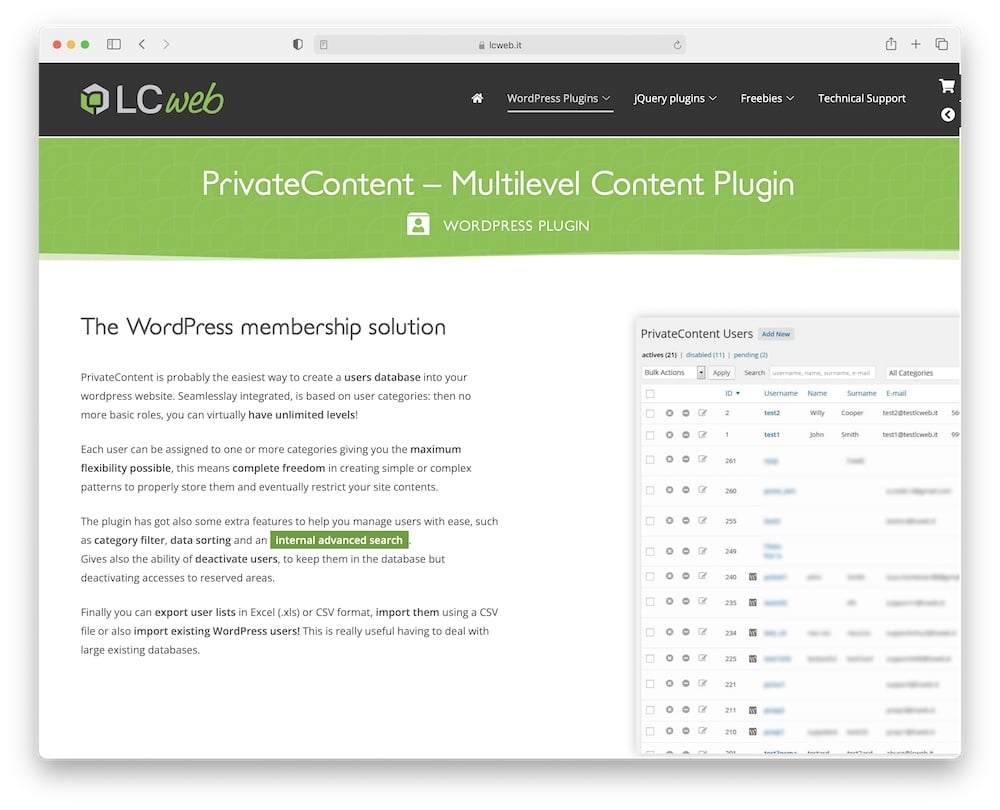 PrivateContent, as the name suggests, is all about privacy and protection. With this membership plugin, you can easily restrict any element like categories and menus. In other words, you can hide anything on your website by locking it down.
PrivateContent also tracks what logged-in users visit on your website. This allows you to determine which parts of your website perform best and run targeted marketing campaigns.
We really liked PrivateContent because it helped us choose between numerous pre-made plugin skins or even create one from scratch.
PrivateContent features:
11,000+ sales
4.5/5 ratings
0 coding required
WordPress user sync system
Price: $35 (may vary)
MORE INFO / DOWNLOAD
4. ARMember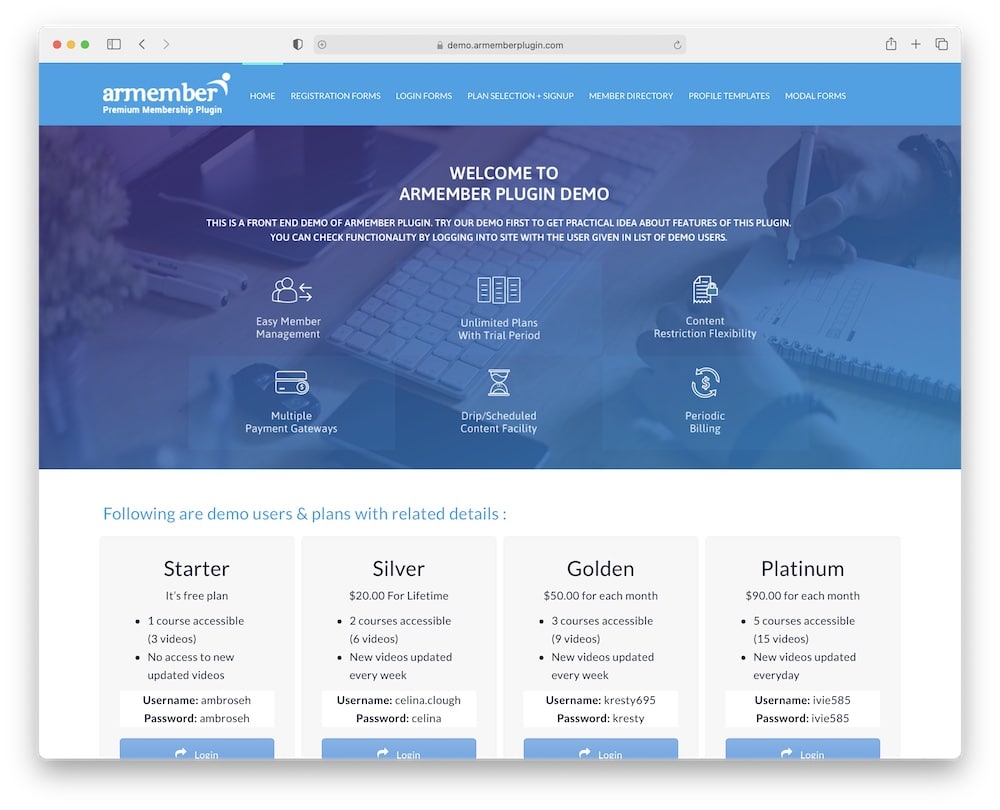 Next in our list is the ARMember. This plugin provides a great way to support your community with a strong focus on user experience.
With this WordPress membership plugin, members can pay per post for specific content. This way, you can control members' access to your chosen content.
Moreover, with ARMember, your users can choose between multiple membership plans.
Finally, you have access to a drip content feature and can publish content that you have already scheduled.
ARMember features:
7,800+ sales
4.8/5 ratings
Set multiple pricing options
Video tutorials
Price: $59 (may vary)
MORE INFO / DOWNLOAD
5. MemberPress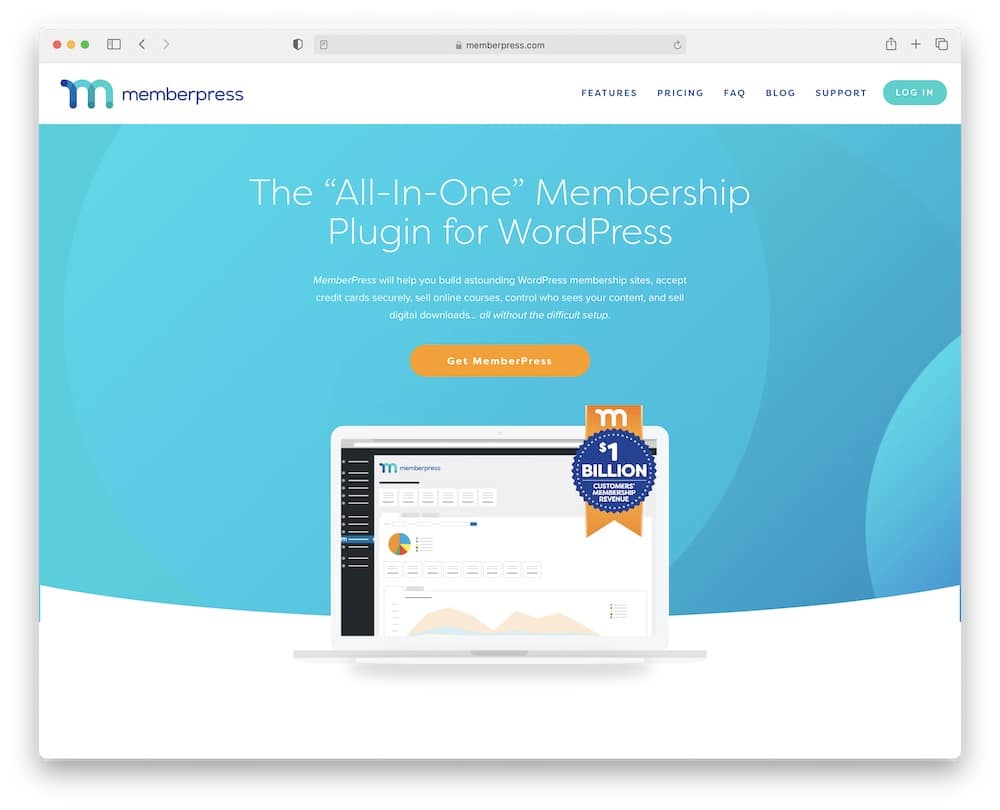 The MemberPress plugin is a powerful membership plugin that you can master in no time. The development team has created comprehensive courses for this purpose.
The best thing about this premium WordPress membership plugin is that it allows you to integrate your code like a developer easily.
Also, you can take advantage of the coupons that the plugin offers to promote your business. You can create numerous coupons and control when they expire.
Plus, the plugin is fully compatible with any WordPress theme.
MemberPress features:
4.7/5 ratings
Easy-to-use
Offers LMS features
Great support
Price: $179+ (may vary)
MORE INFO / DOWNLOAD
6. Paid Memberships Pro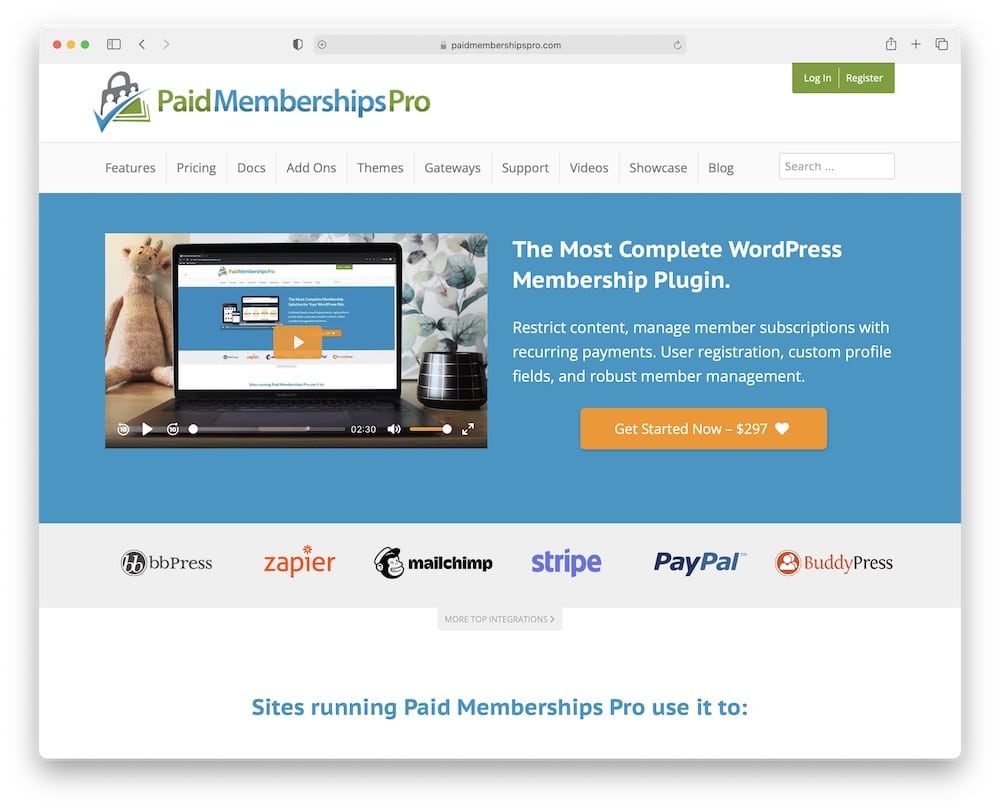 The next membership plugin in our selection is an all-in-one asset and one of our favorites. Paid Membership Pro includes all the essentials like page limits and security for users.
You have many membership management options, and the best part is that it offers an organizational membership option with child accounts linked to a parent account.
This awesome membership plugin also includes many customizable levels. You can create a new, fully customizable role and define its capabilities.
Note: You can start for free!
Paid Memberships Pro features:
4.8/5 ratings
Unlimited membership levels
Supports WordPress Multisite installs
Member dashboards
Price: $297+ (may vary)
MORE INFO / DOWNLOAD
7. Restrict Content Pro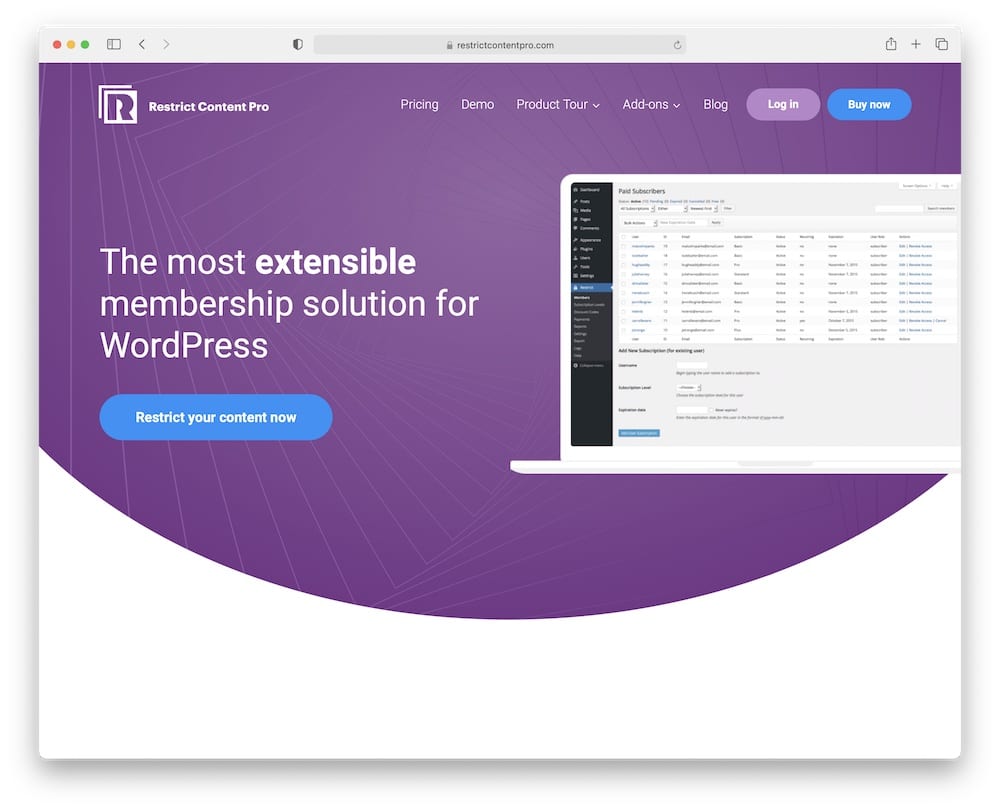 Restrict Content Pro is a flexible and customizable membership plugin that allows you to build your community easily and with the right help.
You can export any type of data, even payment data, in a snap by creating a CSV file of active members, regardless of what subscription level they use.
Moreover, Restrict Content Pro provides you with numerous action hooks and filters that you can customize according to your needs. If you need any help, you do not need to worry.
This is because you will find instructions and information about each feature. (Plus, excellent support team!)
We can safely say that this plugin focuses on your experience as an community administrator.
Restrict Content Pro features:
4.6/5 ratings
Many payment plans
Easy plugin integration
Free plan
Price: $99+ (may vary)
MORE INFO / DOWNLOAD
8. MemberMouse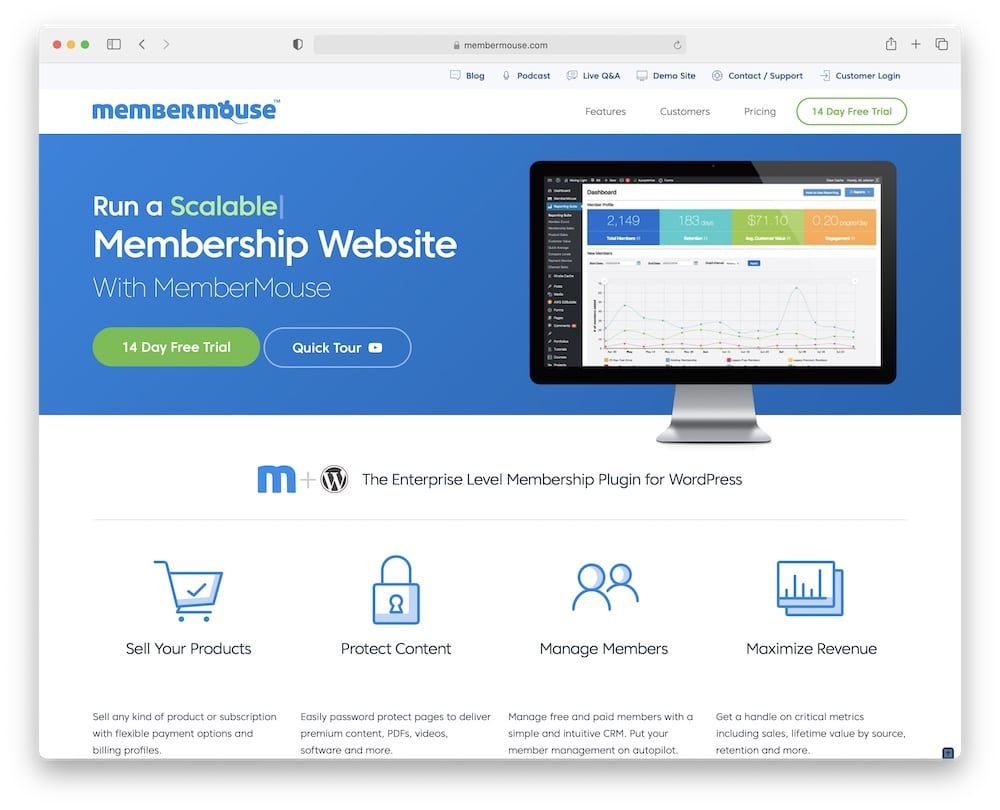 MemberMouse is a very well-organized membership plugin that covers all the essential aspects of building a community.
From content protection and security to member management, it offers numerous features for you to use.
One of the best things about this WordPress membership plugin is the numerous features for selling your products.
You can set things up exclusively for your business without doing any hard work.
Lastly, you can connect with your customers through personalized SmartTags and customizable coupon codes.
The online experience will be more interactive between you and your customers than ever.
MemberMouse features:
4.8/5 ratings
Fully protected content
Push notifications available
Upgrade or downgrade anytime
Price: $29+ (may vary)
MORE INFO / DOWNLOAD
Best Free WordPress Membership Plugins
9. Members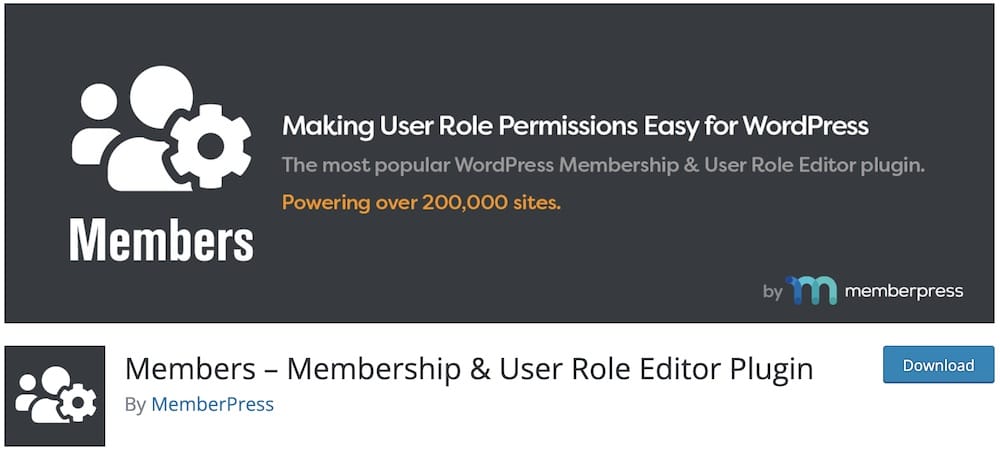 Members is one of the biggest and greatest plugins available for free.
It gives you all the necessary tools to fully manipulate your website's membership section.
This is one of the best plugins to provide website owners with all the tools to set up paid memberships.
This is a must-try plugin if you need unlimited features for managing your website's members. We love using it a lot!
Members features:
200,000+ active installations
4.8/5 ratings
Simple user interface
Use of shortcodes
Multiple add-ons
MORE INFO / DOWNLOAD
10. Ultimate Member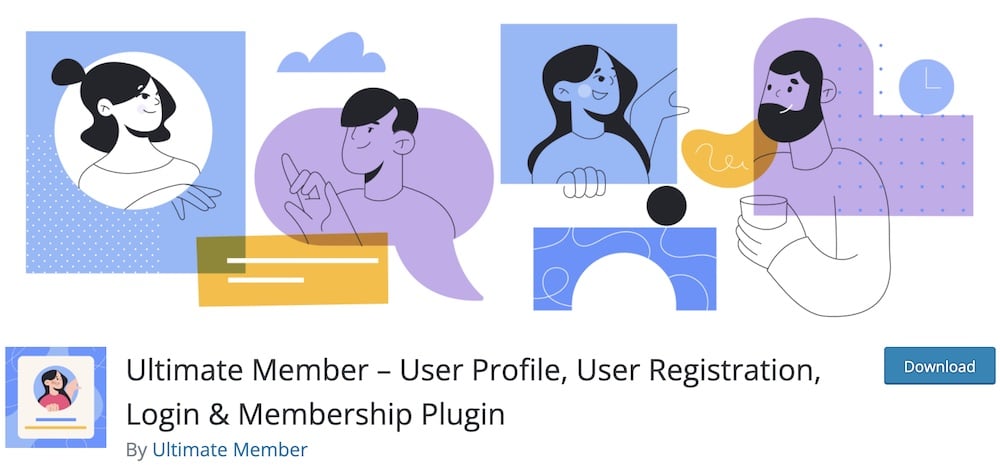 The Ultimate Member is a user-friendly membership plugin with an interface that you can easily manipulate.
One of the best features of this plugin is that you and your members can easily create public or private notes that appear on your profile.
You can save them as drafts and edit them whenever you want. (You can even share them with other members.)
Also, users can create posts and publish them on their walls. These posts can, of course, contain different content types. Comments and likes are also available.
In short, if you want your website members to interact intensively with your website, Ultimate Member is the right plugin for you.
Ultimate Member features:
200,000+ active installations
4.4/5 ratings
Lightweight plugin
Editable form
Works with any WordPress theme
MORE INFO / DOWNLOAD
11. Paid Memberships Pro – Free Version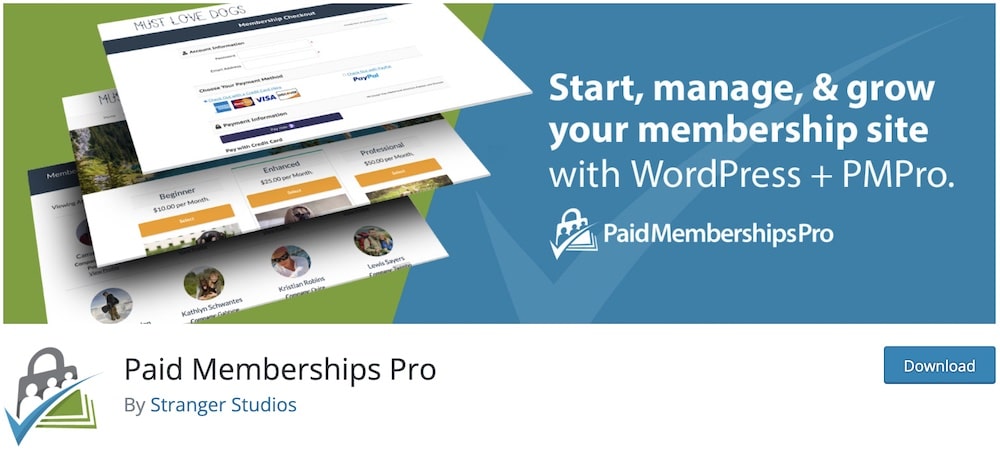 We have already analysed the features of the Paid Memberships Pro paid version. However, we also needed to add the free version.
This WordPress membership plugin provides you with the essential tools to fully customize your website's members' area in its free version.
You can create unlimited membership levels with free and premium subscriptions, trials, and more.
During our testing, this plugin proved to be a fantastic way to edit profiles from the front-end.
Even though the free version lacks some advanced features, you should definitely give it a shot before upgrading to the plugin's premium plan.
Our recommendation: Start for free and upgrade when necessary.
Paid Memberships Pro Features:
100,000+ active installations
4.3/5 ratings
Works for members-only events
WooCommerce integration
Works with Beaver Builder, Elementor, etc.
MORE INFO / DOWNLOAD
12. Simple Membership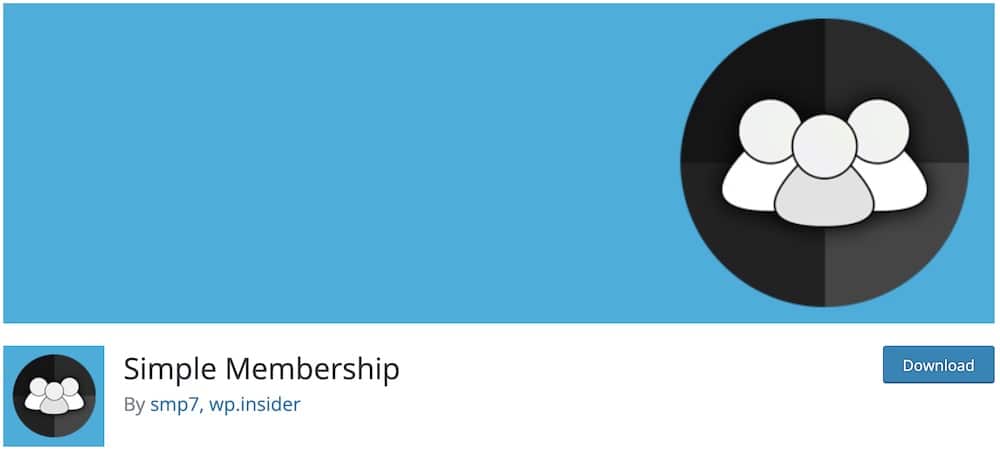 Last in our list of free WordPress membership plugins is the Simple Membership plugin.
This is a flexible and user-friendly plugin that your customers will love. In our testing, Simple Membership had one of the most accessible user interfaces.
With this free plugin, you can choose between free and paid memberships and customize them to fit your website's needs.
For the free memberships, you can also enable email confirmation. This is a smart way to use email marketing for your website.
Simple Membership features:
50,000+ active installations
4.5/5 ratings
Unlimited membership access levels
Great search function
Teaser content
MORE INFO / DOWNLOAD