Our review of the best vertical box mockups gets you make spectacular branding presentations.
In. An. Instant.
The exciting part? You don't need any advanced tactics to make it happen.
We wanted to make it possible for EVERYONE.
First-timers and experts.
Yes, mockup generators FTW!
It takes you seconds to create a photorealistic design showcase. (Just a few clicks.)
This post covers:
The possibilities with these vertical box mockups are endless.
Need more? If you are interested in more box mockups form us, please find them on the links below:
Hint: Another cool thing is the option to create the full-blown box display before you download it.
Make good use of mockups without sweat.
And take box branding presentation to the next level!
Best Vertical Box Mockup Generators
We wanted to do something different by offering you to make a mockup without Adobe Photoshop.
With these generators!
Each template costs $7.95. But I recommend either Placeit's monthly ($14.95/mo) or yearly ($89.69/yr) subscription because you'll save a lot of money.
Also, we included many different vertical boxes in this collection to cover all your needs.
1. Software box mockup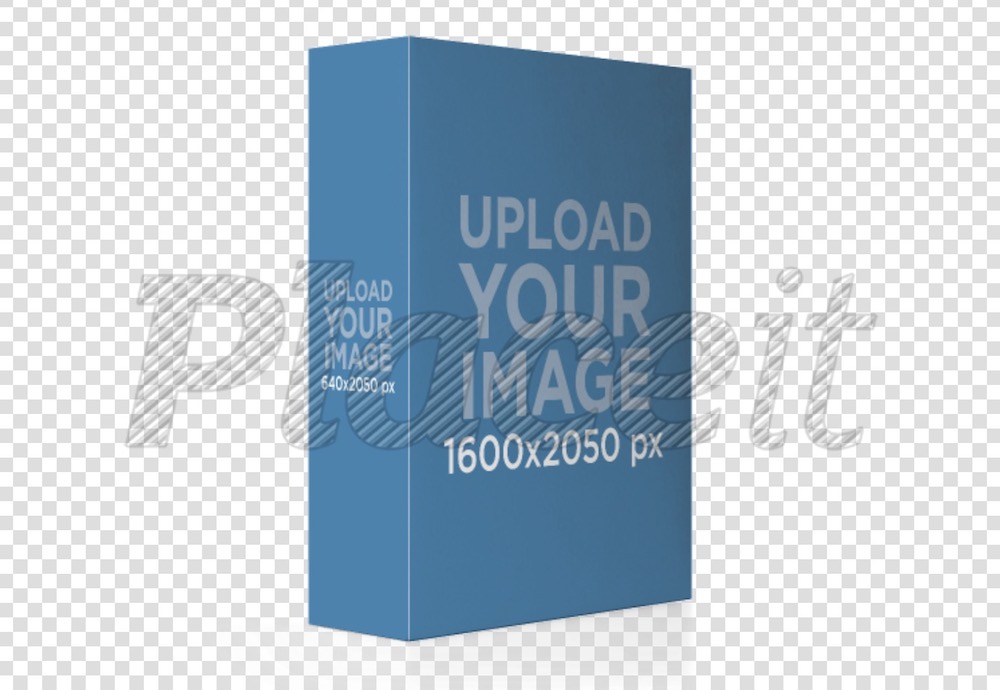 Let's kick things off with this awesome and simplistic software box.
It features a box on a transparent background. With the effortless and quick customization functions, you can style and decorate the default appearance in little to no time.
You can UPLOAD two designs, one for the side (640 x 2050px) and one for the front (1600 x 2050px). Well, that's it, to be honest.
However, there is still an option to include any text you would like to add to the presentation.
Get creative; an impactful outcome is just around the corner.
MORE INFO / DOWNLOAD
2. Mockup featuring a box and a mug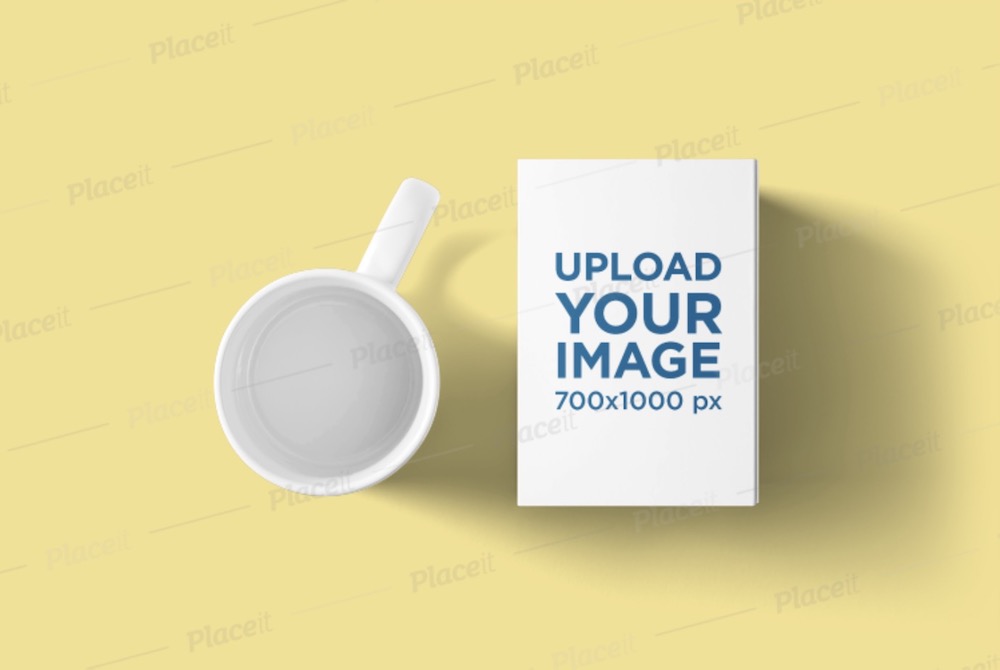 This highly life-like mockup of a mug and a box is easy to work with. Thanks to the convenient Placeit platform, you execute the task online from your web browser.
It's just amazing to think that you can now create a full-blown mockup without Photoshop.
You need to have LITTLE TO NO EXPERIENCE, as it takes just some clicking, and you can have it all set already.
But you need to have a design that you would like to stick to the box predesigned.
Other goodies of the template include editable background and an option to add text.
MORE INFO / DOWNLOAD
3. Pills bottle and vertical box mockup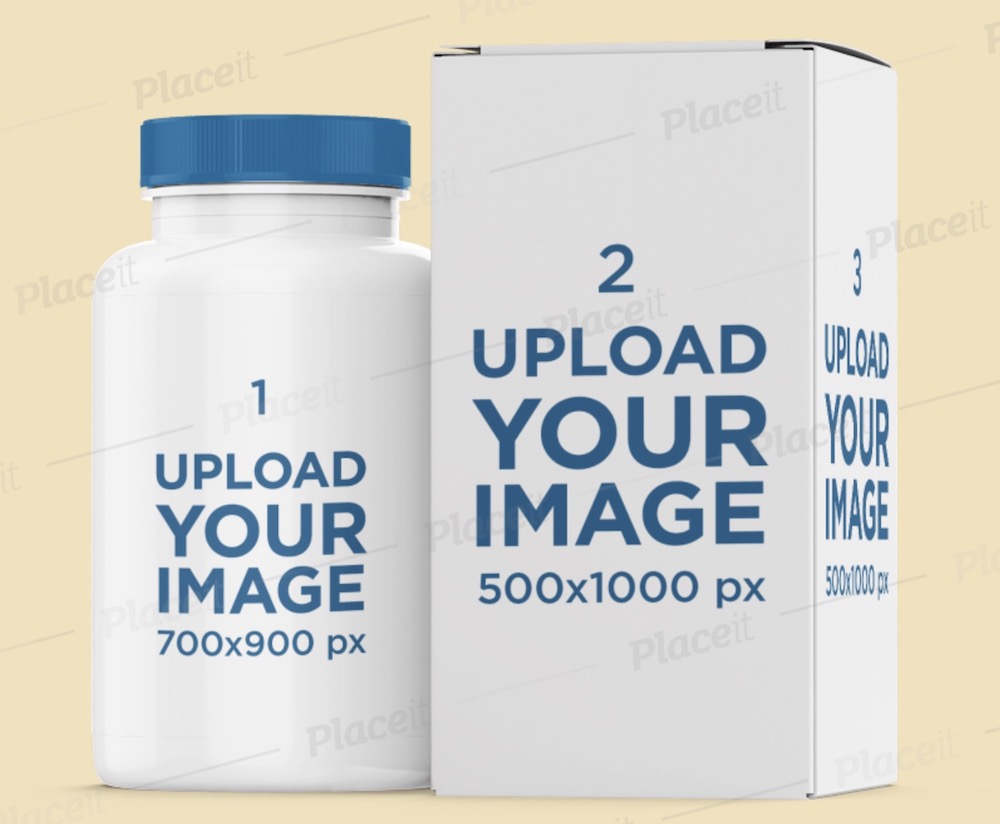 Get your hands on this pills bottle and vertical box mockup and have a demonstration ready swiftly.
When working with a client, make sure you create a neat exhibition of your branding idea, as it will help better picture it.
Not just that, but with your client, you can then discuss any additional improvements and whatnot much easier.
The mockup allows you to change the color of the bottle, cap, box, label and background.
You can also insert THREE different DESIGNS and take the presentation to a whole different degree.
Play around with the functions first and go from there.
MORE INFO / DOWNLOAD
4. Mockup of two vertical boxes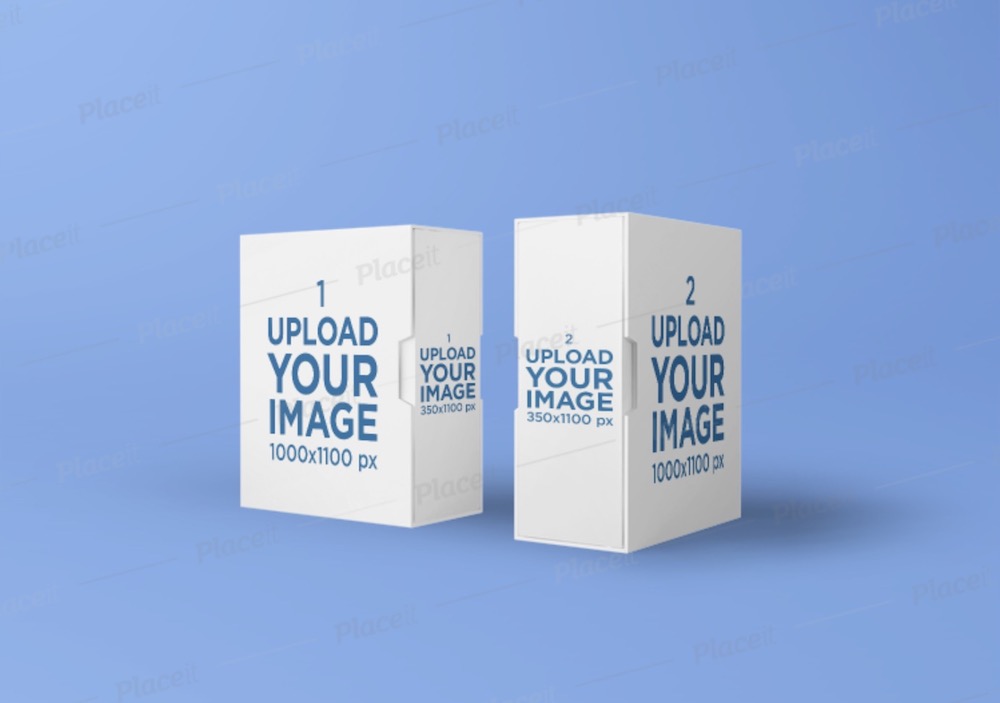 A mockup of two pretty versatile vertical boxes that you can use for an assortment of intentions.
For instance, these could work great for a specialty book set, but you can use your imagination and apply them for something else.
Both boxes come with two editable surfaces, meaning, you can upload four different designs.
The template enables you to change the colors of both boxes and the background to any shades you fancy.
With just a few instant tweaks, you can end up with a final product that will amaze everyone.
You can use the outcome anywhere, on social media, in a blog post, on your eCommerce website, you name it.
MORE INFO / DOWNLOAD
5. Angled software box template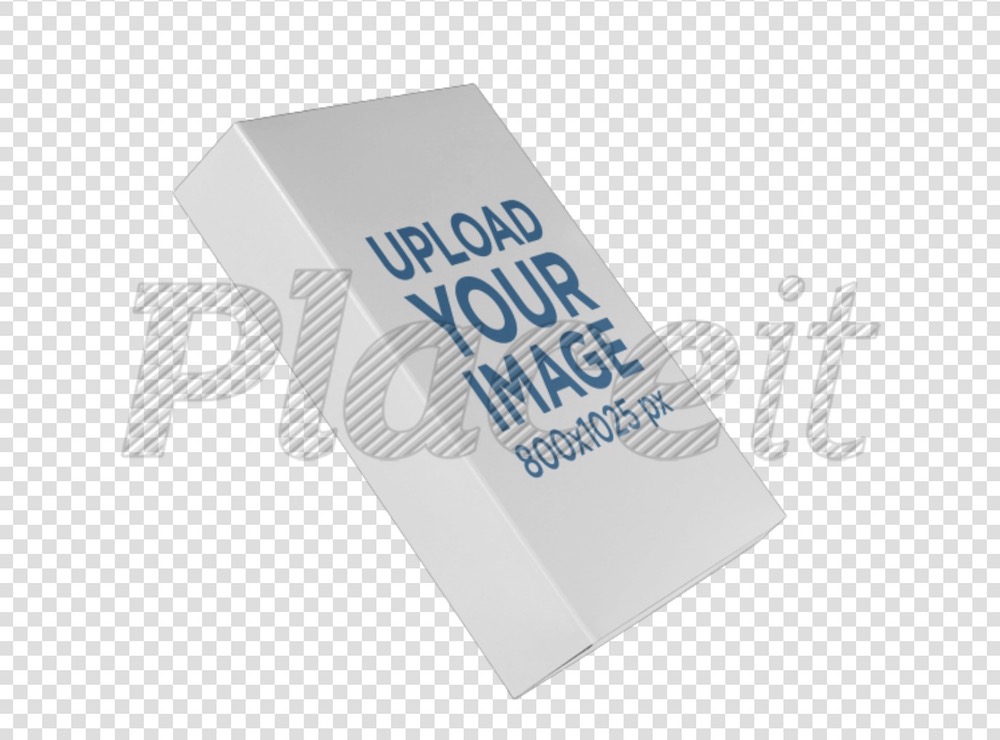 Even though this particular vertical box mockup aims at software packaging, you can utilize it for other purposes, too.
After all, your imagination will allow you to go against the grain and make epic things with this template.
Similar to the one above, this one also features a transparent background but a box at an angle.
What's more, you can pick any shade from the convenient COLOR PICKER and upload your image.
While the working area is 800 x 1025px, you can also insert a different size.
Once you upload your design, a crop feature will open, allowing you to perform any extra refinements.
MORE INFO / DOWNLOAD
6. Label mockup of a milk carton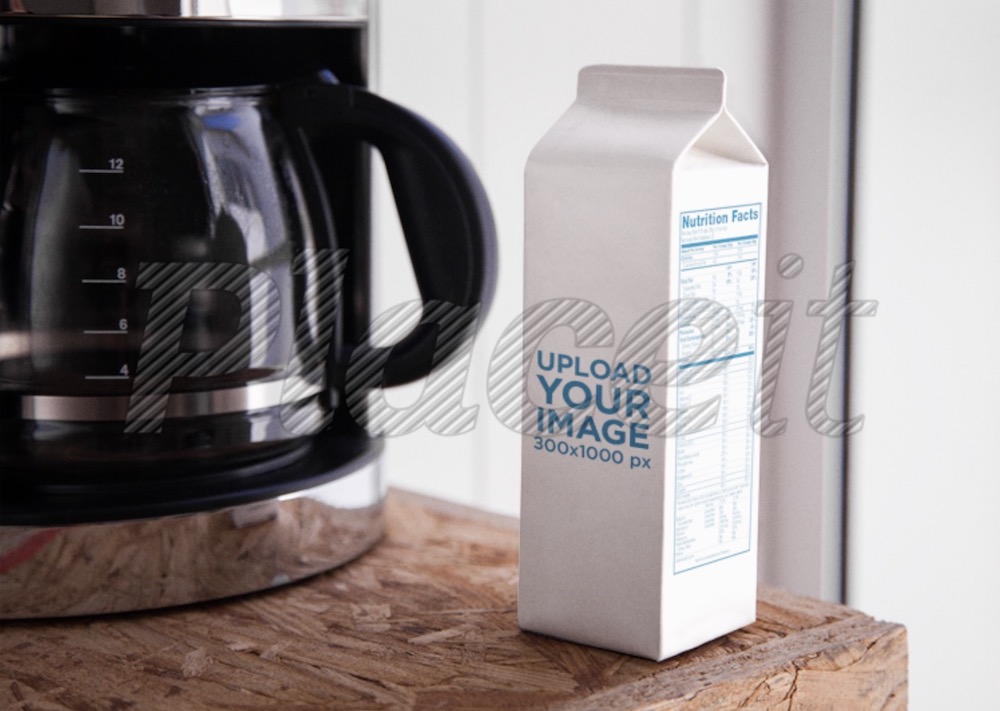 Since we are speaking of vertical boxes, of course, a milk carton/tetra pack fits the list more than perfectly.
It is something different, but hey, we are all allowed to do different things, right?
With that in mind, who said that this particular mockup works EXCLUSIVELY for milk only? By all means, use it for any other liquid or ever cereals.
Yes, the options and possibilities are very many.
What's best, you end up with a life-like presentation that will turn heads.
Introduce your creative twist and end up with a showcase that fits your likings to a tee.
MORE INFO / DOWNLOAD
7. Mockup of a perfume bottle and a box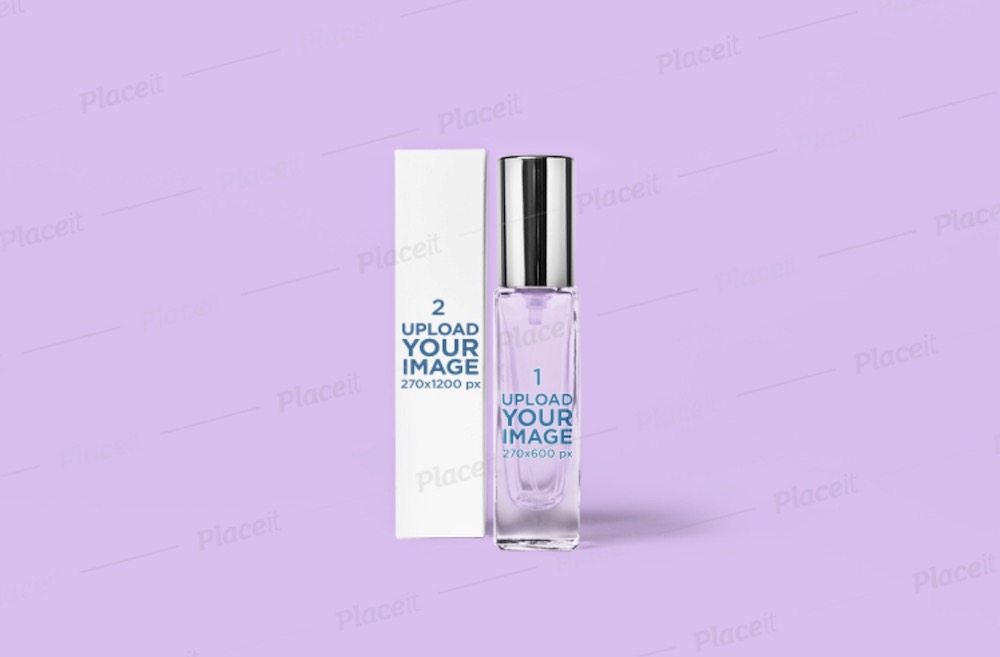 Let's move forward with this super cool and minimal perfume bottle and vertical packaging mockup. It helps anyone, regardless of the experience, create a life-like display with custom branding.
Why COMPLICATING things if you do not have to, right? Just pick a ready-to-use template and have it all set in just a few seconds.
That's what you can expect from a Placeit mockup – a professional result that takes no time to make.
You can edit the background and you can edit both the bottle and the perfume box. Without breaking a sweat, you will produce an immediate difference.
MORE INFO / DOWNLOAD
8. Mockup of a cosmetic box and tube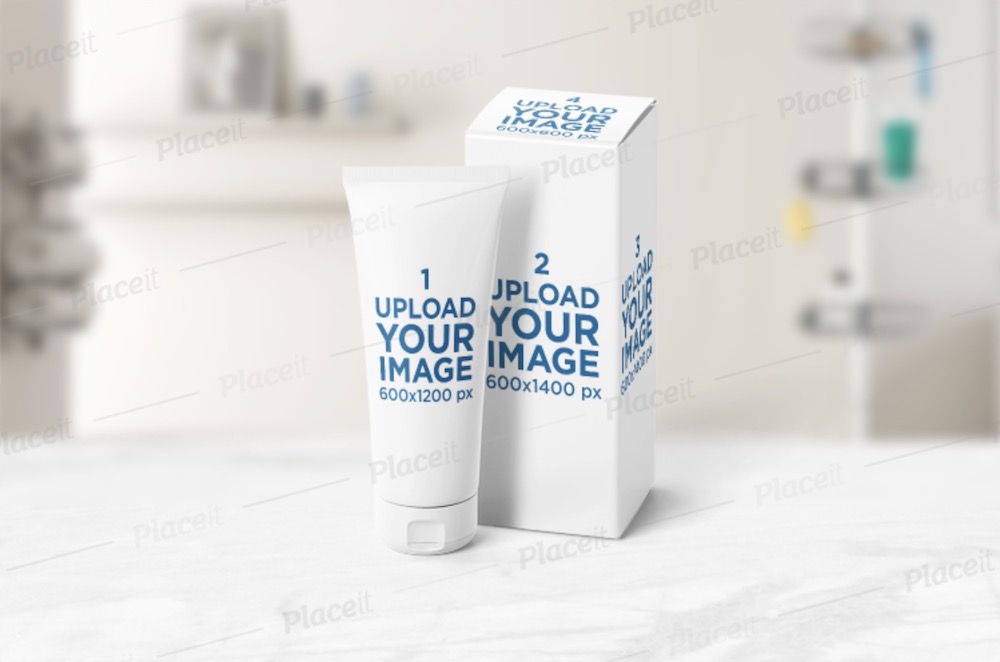 If the one above was for perfume, this next one is for a cream or something that fits a tube. Indeed, it's an ideal solution for the cosmetics industry, but it can also be a small, travel version of any toothpaste.
You can always approach a mockup with a different perspective, which means that you should never feel limited.
Both the tube and the vertical box are COMPLETELY customizable. You can stick one creative to the tube and three more to the box.
On top of that, alter the colors of the cap, the tube and the packaging. Loads of stuff to work with without the need to use Photoshop.
MORE INFO / DOWNLOAD
9. Mockup of a vertical cosmetic box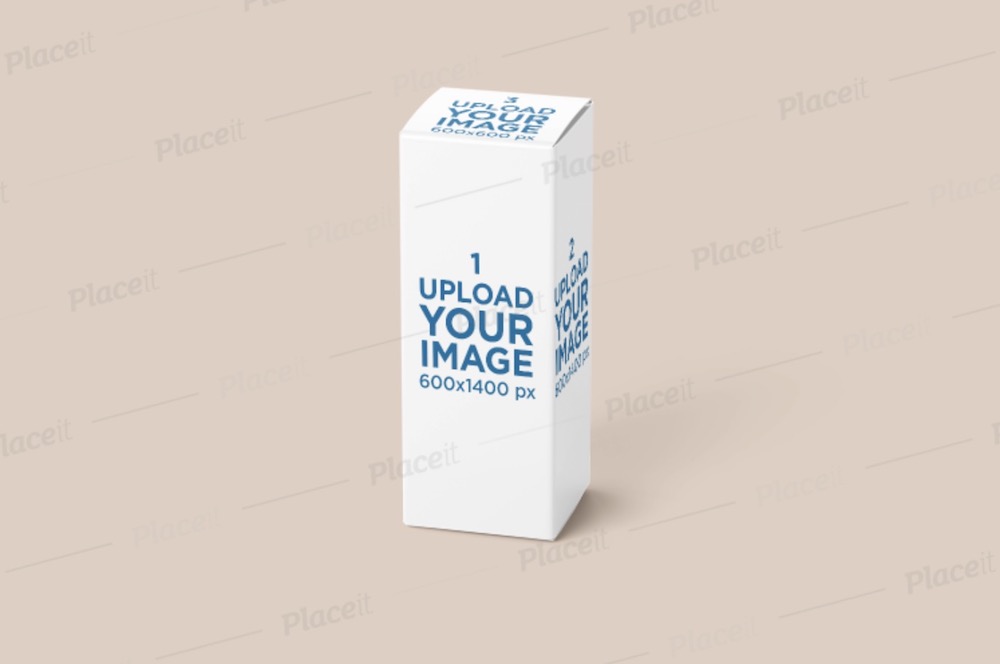 This vertical box mockup works for something small or even something large – the choice is yours.
It is plain and simple, yet it promises an outcome that will create a stunning and striking life-like showcase.
Instead of creating a flat branding design, wrap it around an actual packaging. And this is when this template comes into play.
Full of modification options are available to BEAUTIFY the default appearance to your liking precisely.
Insert three different designs onto the box and change the item's color and the backdrop. (You can also add text.)
MORE INFO / DOWNLOAD
10. Vertical pills box mockup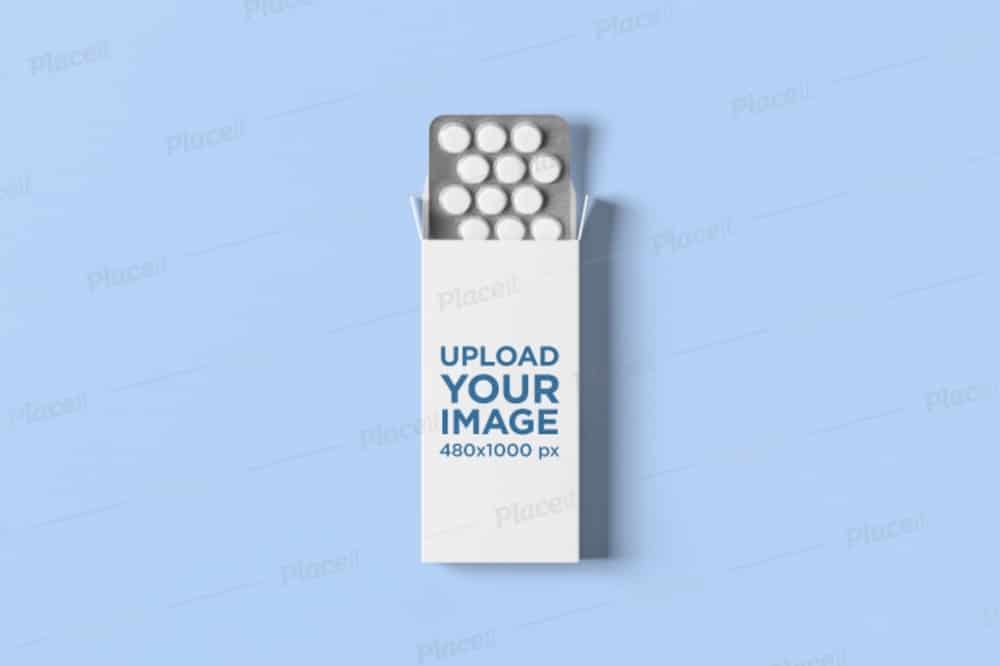 If you are in the PROCESS of designing a pillbox, you will find this excellent and simplistic mockup of great use.
It features an open box, which can now sport your design or a company logo.
Moreover, the template allows you to change the background, box, and pill colors.
What's best, you do it all in a mere few clicks, having a top-notch outcome ready to go in little to no time.
As Placeit offers you to test the waters without the need to create a free account first, you can start right now.
MORE INFO / DOWNLOAD
11. Mockup of a vertical box in a minimalistic setting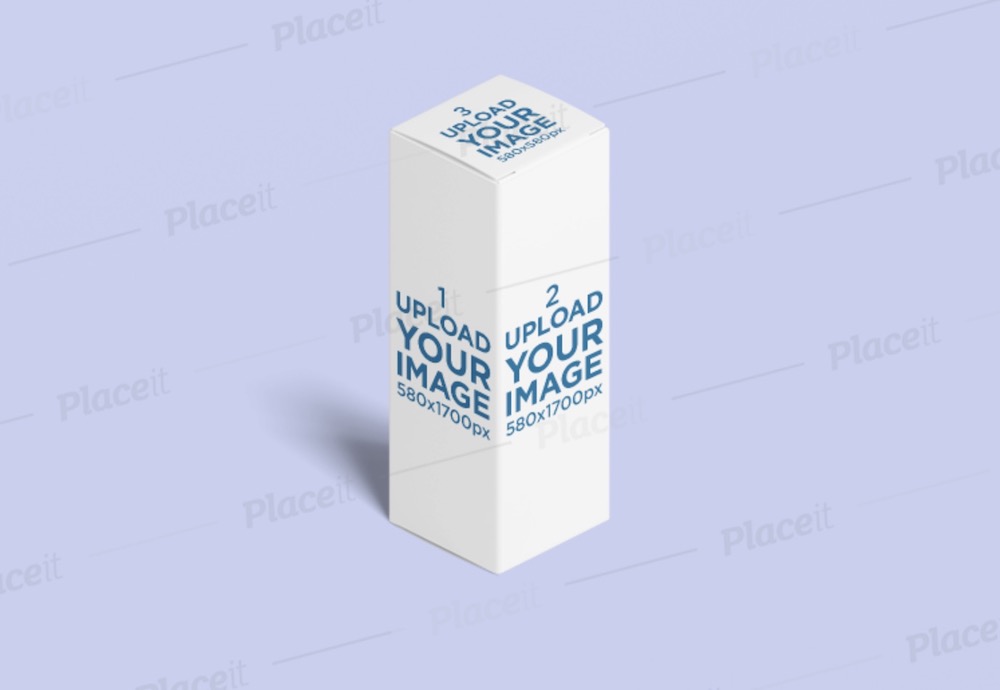 A pretty similar alternative compared to the above mockup, just that this emphasizes the top of the box slightly more.
The process is just as easy as with any other Placeit templates that you find on this list.
You make all the changes online, directly on the platform.
In this day and age, you do not even need to use photo editing software anymore when making life-like product presentations using mockup templates.
The result will be just as PROFESSIONAL.
What's also cool is that you do not need to create a free account right away.
Test the waters and go from there.
MORE INFO / DOWNLOAD
12. Mockup of a pills bottle next to a box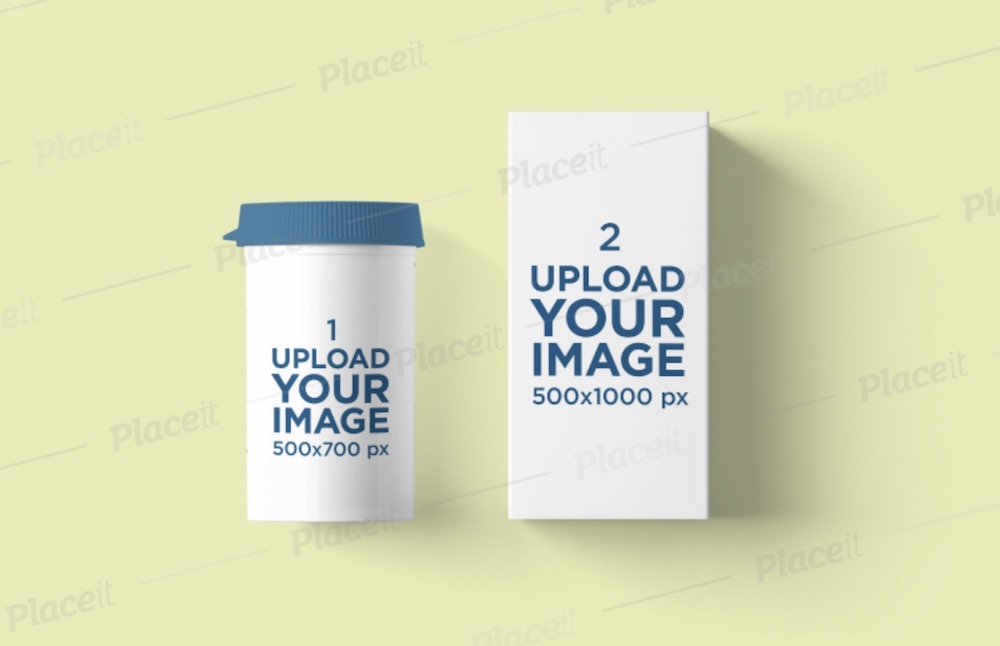 A pill bottle/container and a vertical box, laying on a solid surface, that's what this mockup is all about.
Before we even continue, it is worth mentioning that you can fine-tune the entire template to the very last detail.
With that in mind, you can change the color of the background, the box, the bottle and the cap.
Moreover, you can INDIVIDUALLY insert an image to the bottle and the box.
Like that would not be enough already, yes, this template works with additional text insertion, too.
That's it, now it's up to you to take charge and put it into play.
MORE INFO / DOWNLOAD
13. Cosmetic packaging box mockup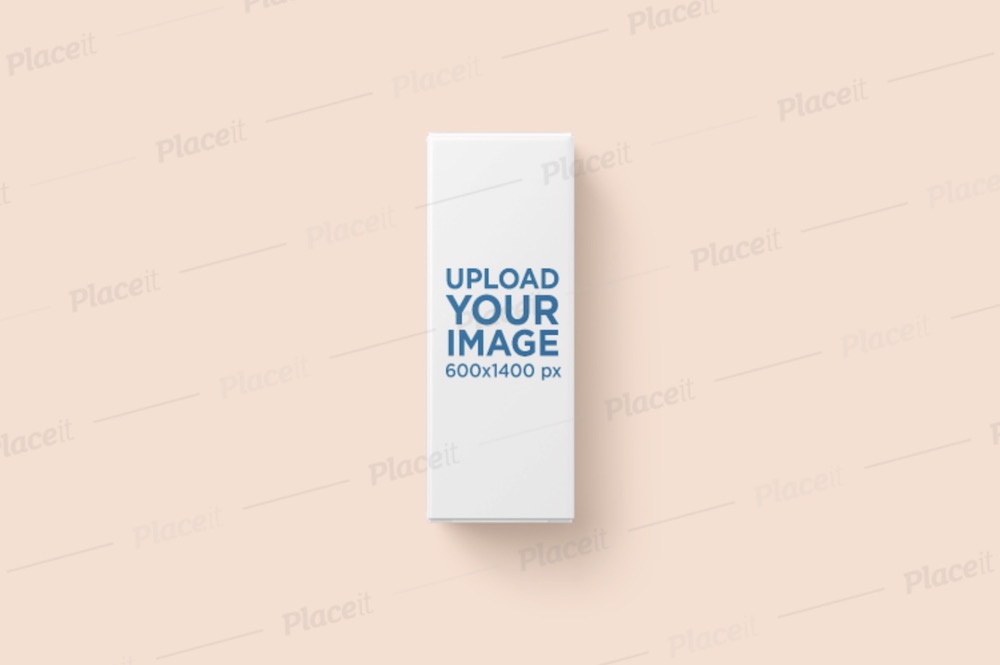 Simplicity at its finest. This vertical box mockup works great in the cosmetic field, still, other industries can successfully utilize it as well.
No one says you can use it with one type of product exclusively.
Instead, do your thing, decorate it with your beautiful design and excellent color choice and let everyone know what's up.
It also helps you determine whether the design idea you have for this type of box needs any ADDITIONAL revisions.
This helps you save time and money, as you only send the idea that works to production. (0 inconvenience!)
MORE INFO / DOWNLOAD
14. Dropper mockup with a vertical box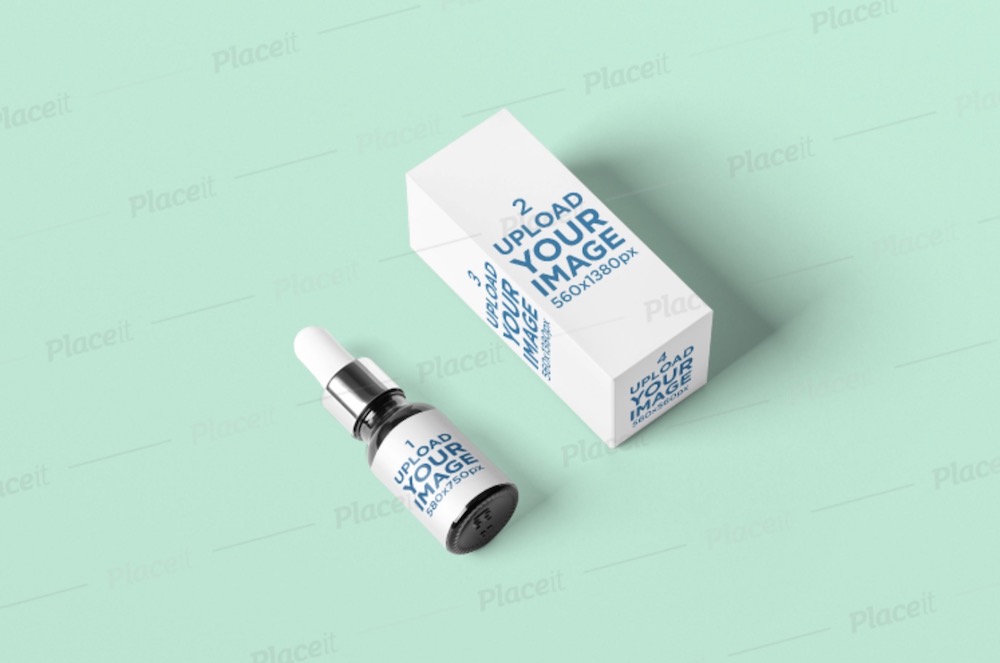 Regardless of the essential oil, even https://ultida.com/cbd-mockups/, this modern and eye-pleasing mockup works great to demonstrate branding on the packaging.
The template features both a dropper and a vertical box, which you can both style to your liking precisely.
There are four options to add your images, one to the dropper and three to the box.
This way, you can create as MANY different VERSIONS as you want before deciding which option to settle with.
It does not take much work either; it's more or less just some clicking and that's it.
Again, you do everything online; just have the designs ready to use.
MORE INFO / DOWNLOAD
How To Design A Vertical Box Mockup?
You can benefit from this very simple guide to creating your (first?) mockup as a complete newbie – hey, you don't even need Photoshop, as I mentioned earlier.
A mockup generator is all you need, and this is how it's done.
I know there are other platforms out there, but I still prefer Placeit, which has already helped me realize 100s of projects.
4 Quick Steps To Make A Vertical Box Mockup:
Step 1: Visit Placeit and search for your favorite template. The search bar is pretty awesome because of the recommendations, which help speed up the process. Remember, you can test and try all of Placeit's templates for free (but I recommend creating an account first due to an improved workflow).
Step 2: Click and open the template to see all the customization functions. But I always insert my design first to see how well it blends with the image. You can do it by pressing the "insert image" button. This will also offer you to make changes to your design, like resizing and repositioning it. Hit "crop" to attach it.
Step 3: Your "work" becomes even more exciting during the third step because of the extra configurations you can perform to default settings. Make it yours by changing the color, the background, adding text, etc.
Step 4: Are you happy with your creation? Download it, and that's it!
I knew you'd be amazed by how uncomplicated the method of creating a vertical box mockup is.
Enjoy.
::
Note: This article was originally published on November 8, 2020. But our team regularly reviews it and updates it with necessary improvements for accuracy.