I worked with soap box mockups many times and just recently used them again for a local organic cosmetics brand project.
It's hard to pick suitable PSD designs when MANY GREAT options are available.
This happens to all of us. Not anymore.
I gathered all the mockups I used in the past, which I originally based on:
Number of angles/files
Smart objects (drag-n-drop)
Effects & shadows
Sales & reveiws
Ending up with this complete collection of the best PSD soap packaging mockups.
Enjoy the QUICK creation of a REALISTIC soap box presentation now.
You deserve it!
Best soap box mockups and packaging
1. Small box packaging mockups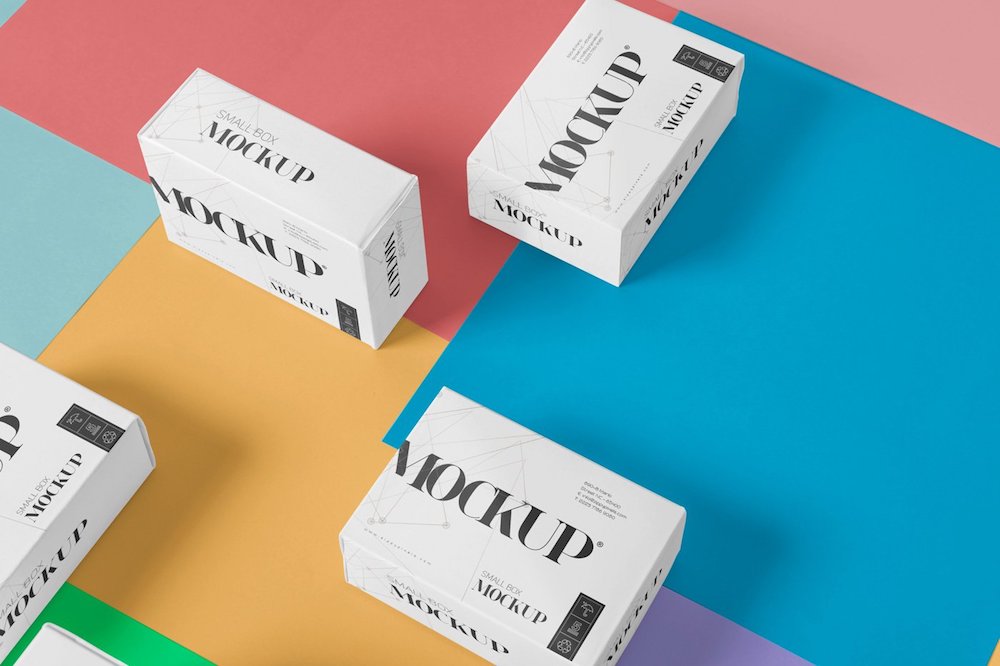 You can use this small packaging mockup set for all sorts of items, including a soap. There are five stunning settings available for you to put into play out of the box.
With just a few quick tweaks, you can have a photo-realistic presentation ready to rock and roll sooner rather than later.
Realistic effects, shadows, smart objects and amazing resolution are all the goodies that the bundle treats you to.
Since every template includes multiple boxes you can style each individually.
All it takes are THREE simple STEPS to import your design and see it appear on the small box.
Price: $14
MORE INFO / DOWNLOAD
2. Soap box mockup (90 x 55 x 25mm)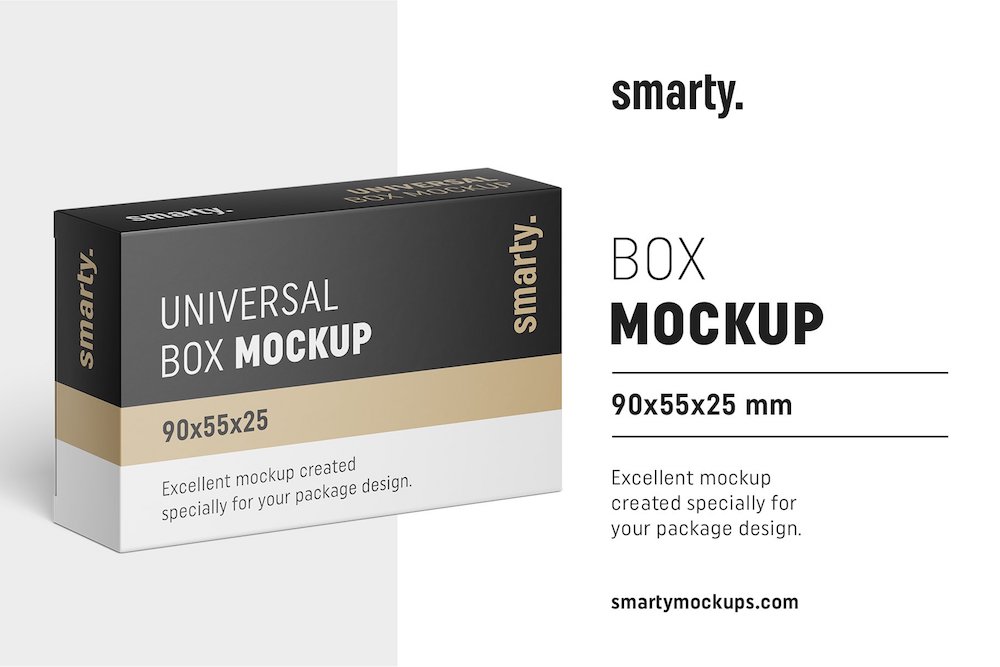 For the most part, soaps come of traditional size with, of course, an exception here and there.
If you are searching for a box mockup that is of this particular size, well, here you go.
Instead of doing all the work by yourself, employ the tool and beautify it quickly.
After all, even if you have just the basic Photoshop skills, you will still successfully enrich the default settings.
You can pretty much modify all and everything that this PSD mockup has to offer.
With this in mind, brand it to the very last detail until you are satisfied with the outcome.
Price: $14
MORE INFO / DOWNLOAD
3. Packaging box and soap mockup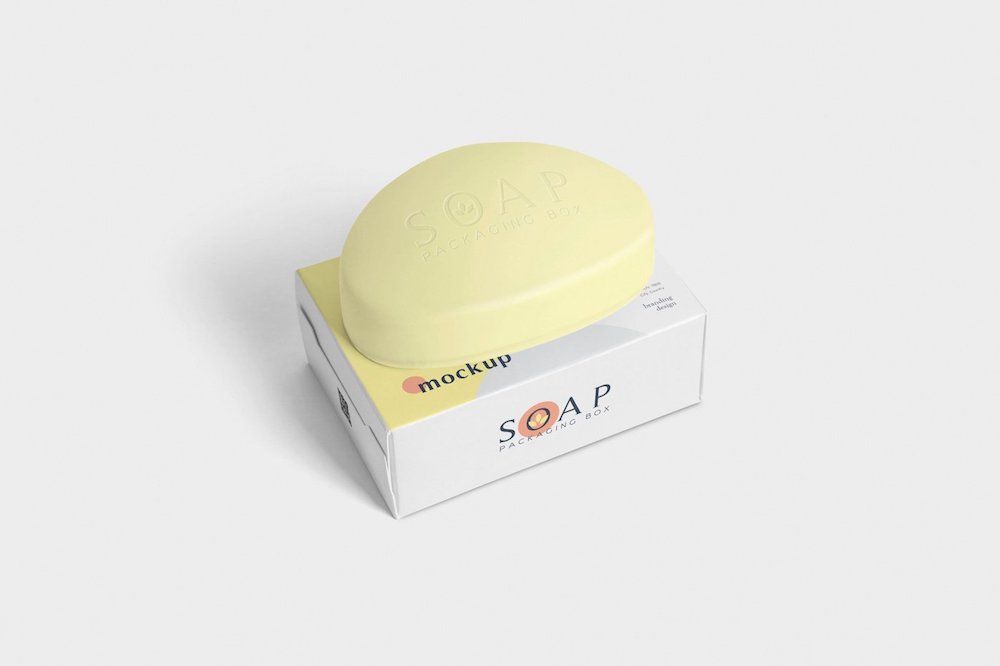 This is a full-blown presentation of soap and box, offering you five different PSDs to choose from.
Both items are 100% editable, so feel free to go creative with your designs and ideas.
Along with that, you can also improve the effects, shadows and background. In short, everyone will ENJOY the end product mockup, as it will be very life-like and impactful.
You can put the design on all sides of the box, creating an exhibition that will AMAZE your clients or your potential customers.
You can also utilize a ready-to-use mockup to see the possible physical product before you realize it.
This allows you to avoid all the inconveniences.
Price: $14
MORE INFO / DOWNLOAD
4. Small cardboard box mockups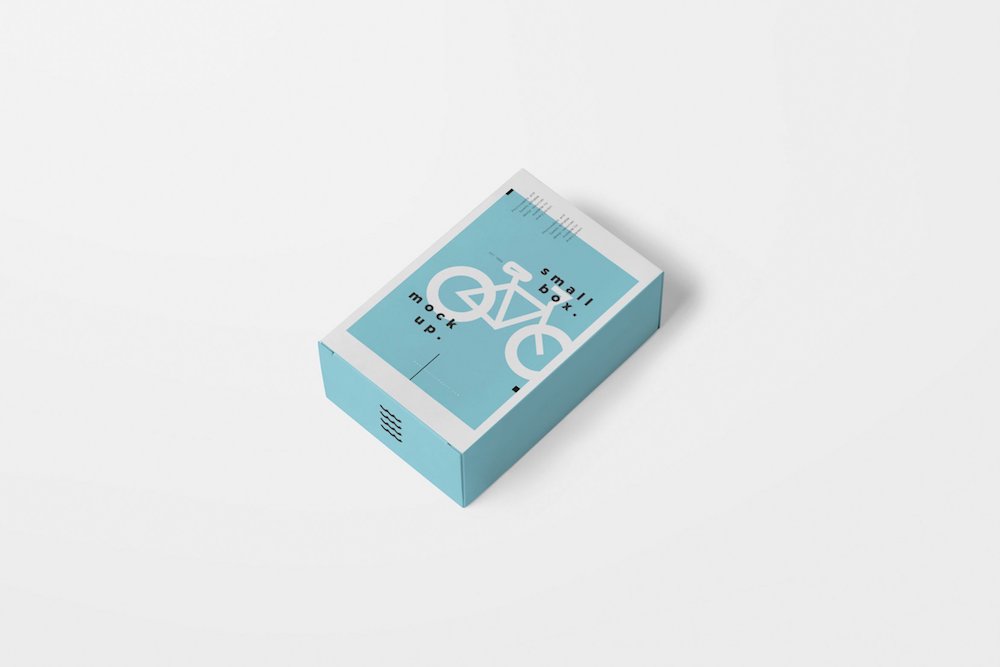 If you get creative, you can utilize small box mockups for soap packaging, too.
This is a perfect example that does the trick, and you do not even need to tweak anything.
Simply enrich any of the five samples with your creative touch and that's it.
Of course, these are all PSD files that you get, fully modifiable in Photoshop.
The dimension of each file is 3500 x 2300 px, and it comes with organized layers for comfortable handling.
There are different views of the soap box for your convenience, even two open alternatives.
Create a presentation that will stun everyone in the snap of a finger.
Price: $14
MORE INFO / DOWNLOAD
5. Clear box packaging mockup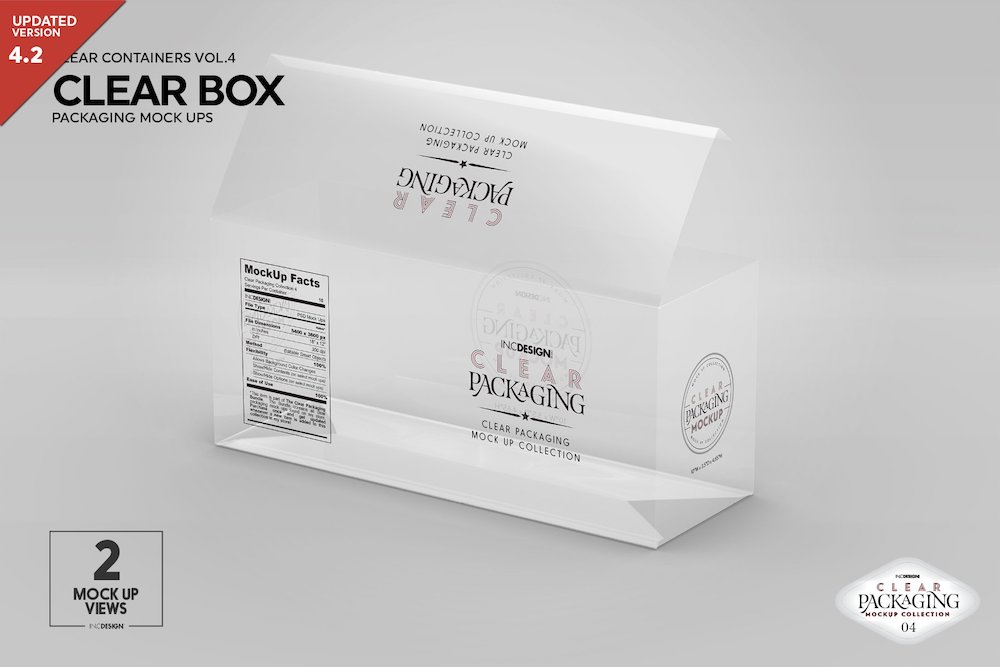 For everyone looking for something different, this clear box mockup will get the ball rolling easily.
With two ready-made views, you can create a life-like display of your branding, whether it's a simple logo or a detailed design.
When there are already multiple other soaps on the shelves, you need to somehow STAND OUT from the bunch.
And you can make it happen with a clear box. Not that common when it comes to soap packaging.
This mockup allows you to come up with as many variations as you want before finding what would work best.
Price: $15
MORE INFO / DOWNLOAD
6. Soap packaging PSD mockups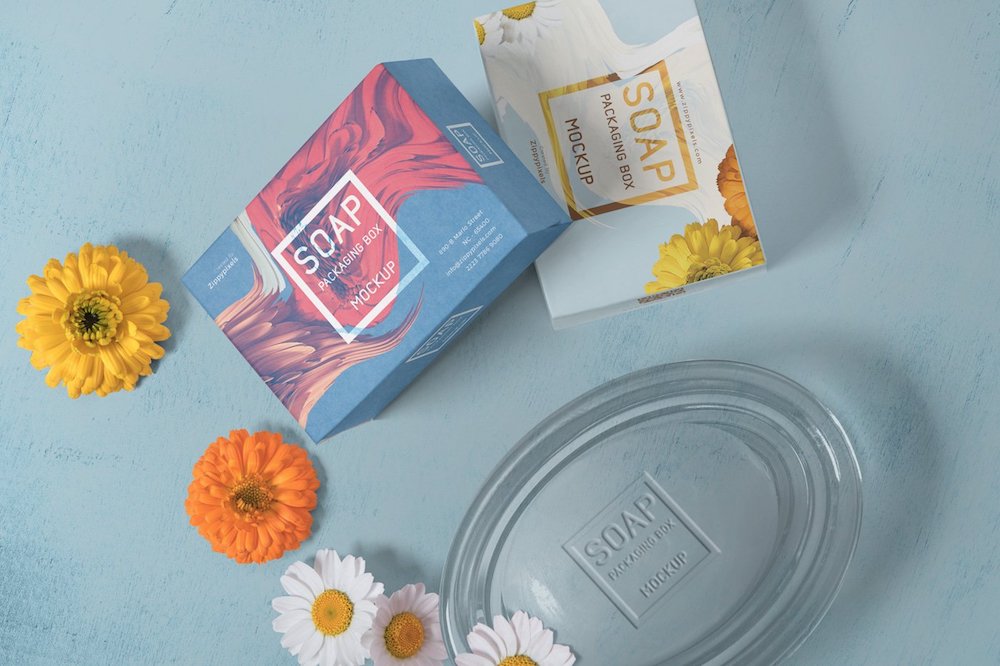 This absolutely beautiful soap packaging mockup kit will trigger everyone's interest without a shadow of a doubt.
With the three available PSD mockups, you can create a showcase that will put your artwork on display stunningly.
What's best, there is very little work necessary on your end, so you know that the outcome will be all set within seconds.
For your information, along with ENHANCING the box, you can also customize the background, shadows, effects and colors.
Make it your way entirely, so everyone will immediately know whose it is. But first, do preview the three files and see what to expect.
Price: $14
MORE INFO / DOWNLOAD
7. 8 Soap box mockups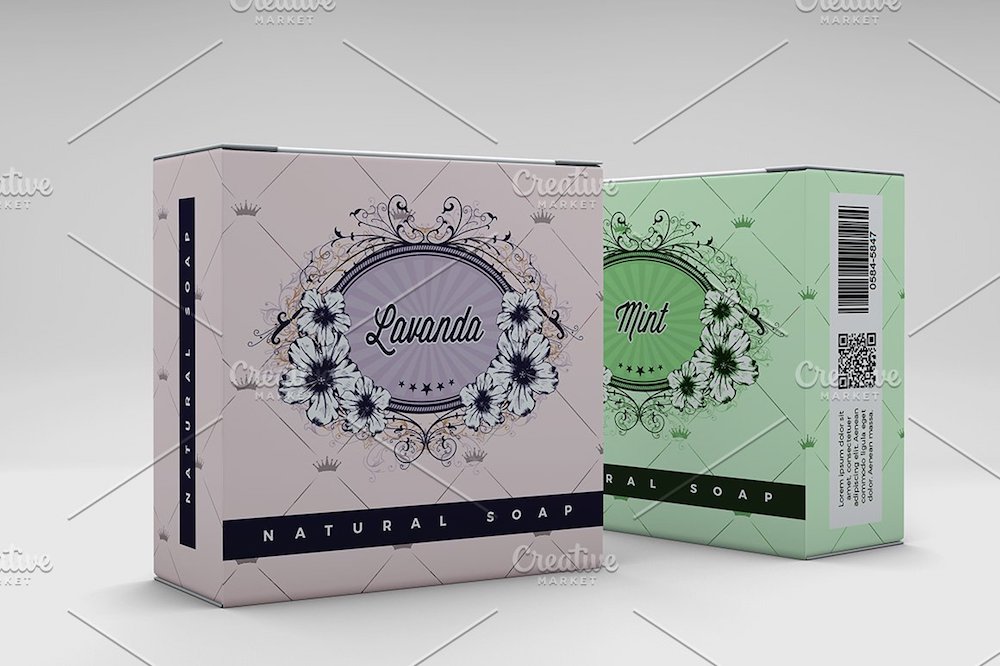 With a collection of eight different views of a soap box, you know already that the outcome will be top-notch.
These PSD mockups offer you to create a display that can go very in detail.
After all, every file comes at a 4000 x 3000px (300 dpi), so you know the quality is on point.
Moreover, the exact dimension of the box is 75 x 75 x 32 mm.
Yes, you can actually create a realistic presentation of the box design you are creating. This allows you to find out whether your idea would work or not.
Meaning, with a mockup, you can test things out first, make improvements if necessary and go from there.
Price: $18
MORE INFO / DOWNLOAD
8. Cosmetic set mockups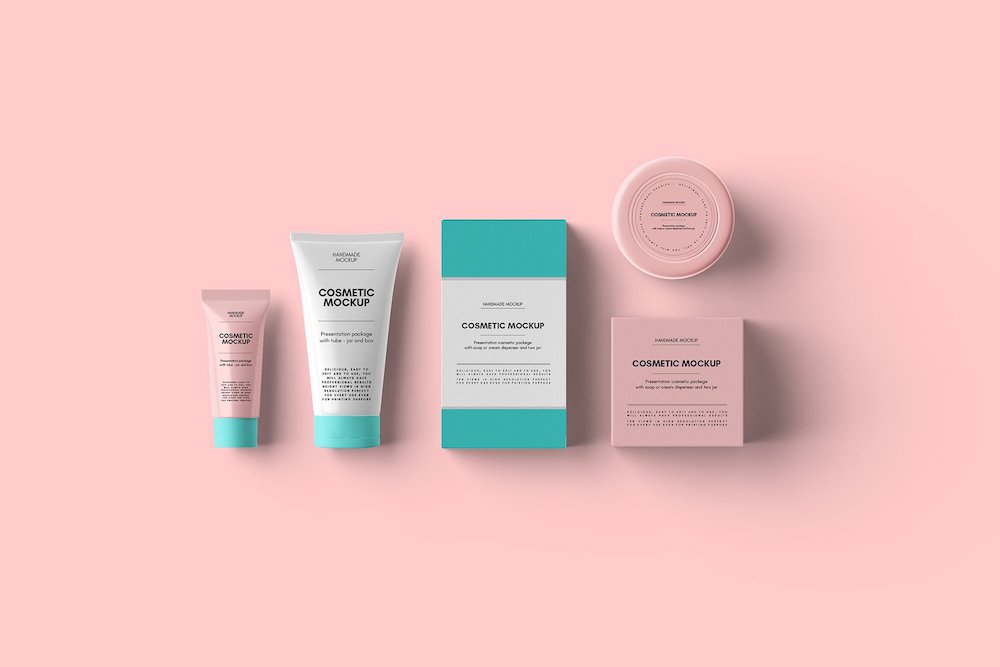 If you play with the options and possibilities, you can utilize this cosmetic set for an array of different intentions. Of course, not all views may work for soap box presentations, but the top views can serve perfectly fine.
On top of that, if you are designing branding for a cosmetic company, well, this collection of eight PSD mockups will help you out.
Amaze and IMPRESS your client with a life-like showcase of your creative work. Together, you can investigate your creation in great detail and find out if it needs any alterations.
You can also change the background color with just a click along with editing elements.
Price: $14
MORE INFO / DOWNLOAD
9. Soap pack bundle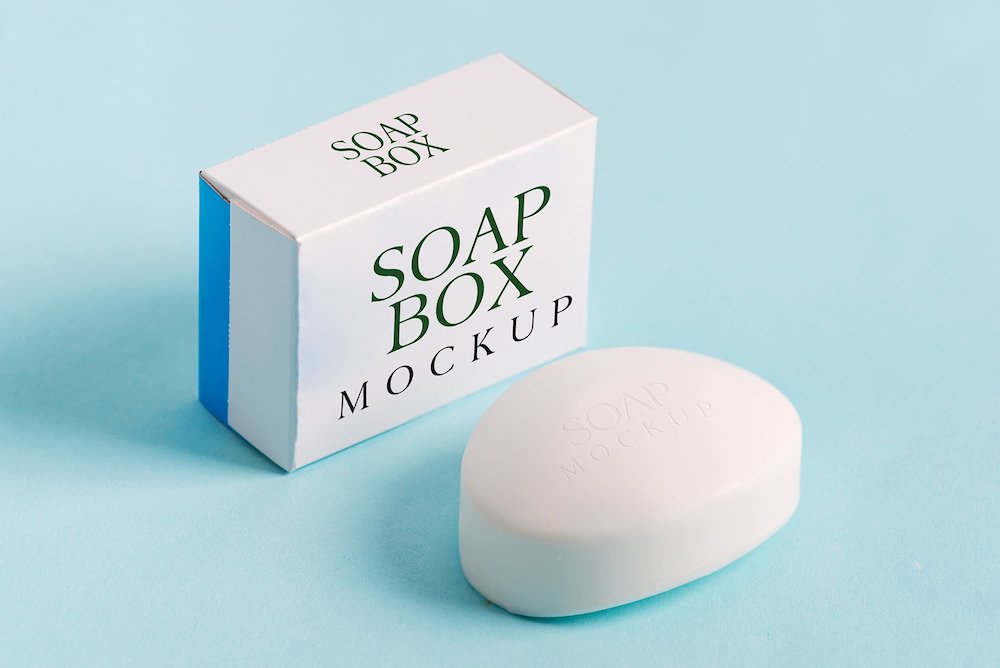 If you come all the way this far, let me tell you that there are many more soap box mockups alternatives that are still left for you.
This bundle contains fourteen different scenes, featuring both the box and the soap bar.
And to make everything even more exciting, the size of each PSD template is 6016 x 4016 px, which calls for high quality.
To activate the mockup, import it to Photoshop and let the fun begin. Thanks to the smart object (with SAFETY zone), your work of sliding in your creation will be as easy as pie.
If you have the design ready, you do not really need to know much about Photoshop, and you can still create a photo-realistic presentation.
Price: $18
MORE INFO / DOWNLOAD
10. Soap cube mockups (9 views)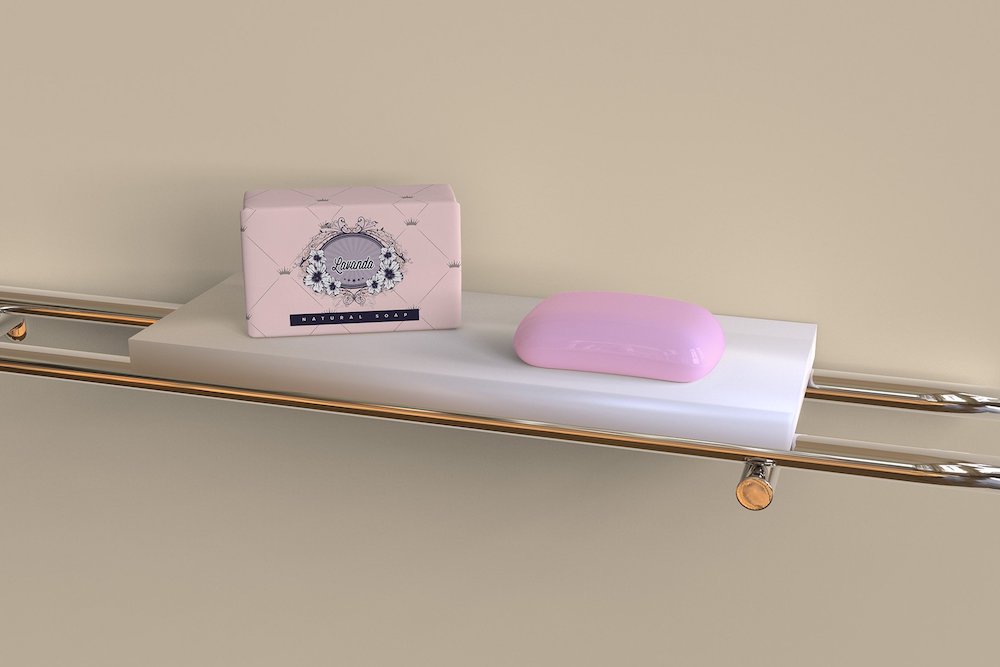 Soap cube and box mockup kit that comes in nine gorgeous scenes for you to take to your total advantage.
Every file is 100% layered, so you know working with it will feel very comfortable even for an utter beginner.
Still, the fundamentals of Photoshop are necessary to make the final presentation alive.
There are three variations with the soap and the box in the bathroom and an additional six on a plain background.
In short, more than enough stuff for you to create a presentation that can work anywhere.
You can use it on social media, in an email, heck, even on your eCommerce website.
Price: $14
MORE INFO / DOWNLOAD
11. Creative box with a solid color background (not PSD)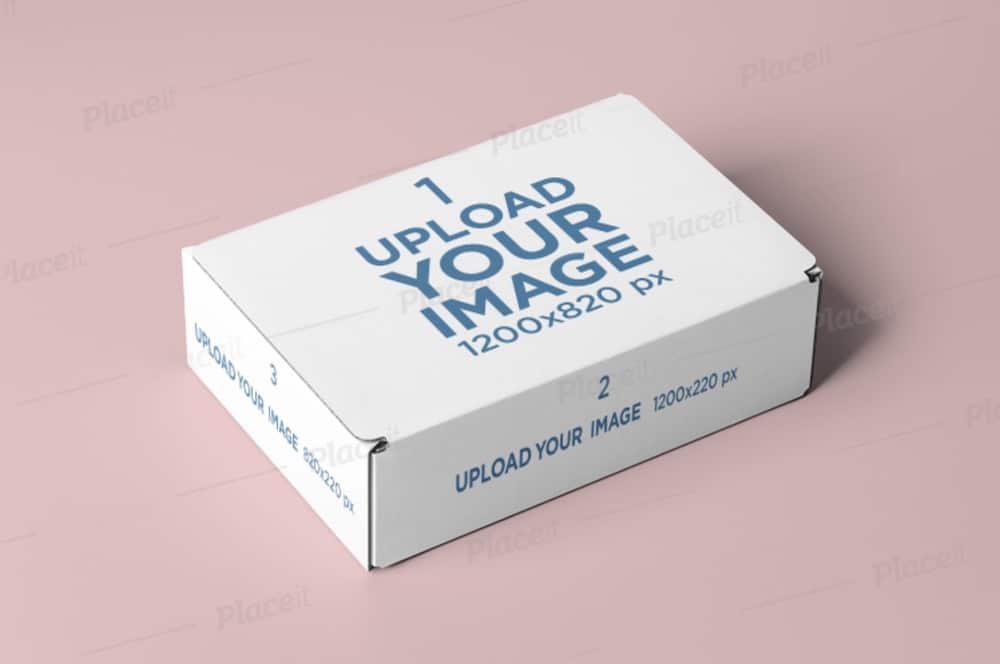 If you would like to go slightly against the grain when it comes to soap packaging, this neat box mockup will do you well. You do not always need to follow the default settings.
With the great customization options, you can quickly style this mockup generator to your liking.
Keep in mind, in this instance, you do not need Photoshop to create a mockup.
You do all the work online, using only your favorite web browsers.
You can also add three different designs to the box and modify the background and box color. The backdrop can be transparent, too.
Price: $7.95
MORE INFO / DOWNLOAD
12. Craft soap bar mockups

This may not be exactly a soap box mockup, rather a label mockup for a craft soap bar.
Not just that, but there is also a nifty little paper bag included in the set of four PSD files.
With an excellent addition of other elements, it is a guarantee that you are up for something EXCEPTIONAL.
Slide in any design you want to the label and the bag, and you can have the final presentation ready to go already.
Of course, each mockup treats you to many more customization functions to tailor the default appearance to your liking precisely.
Price: $14
MORE INFO / DOWNLOAD
13. Craft soap PSD mockups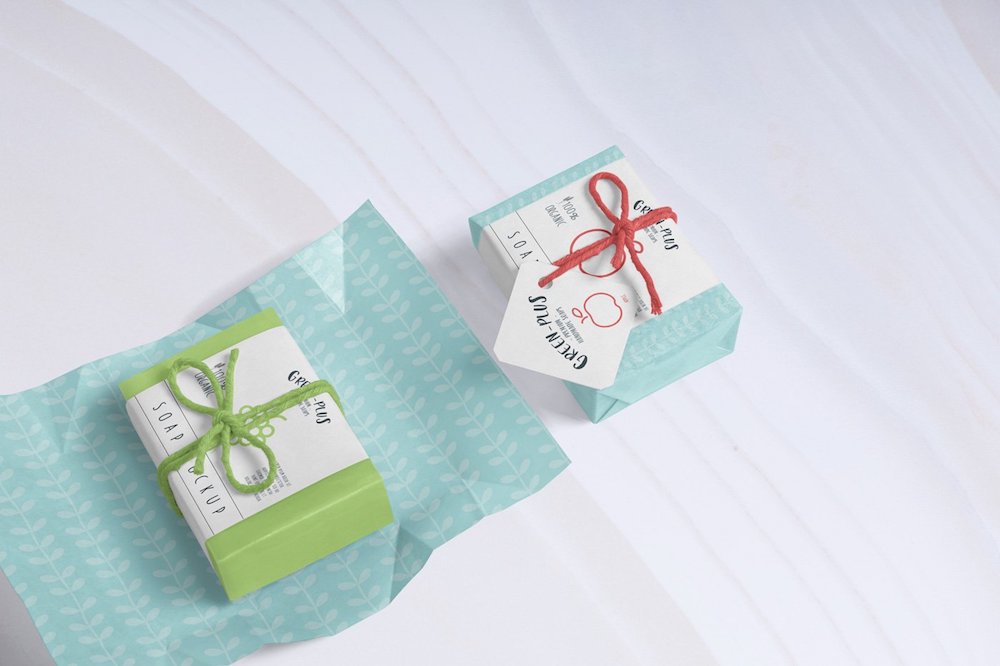 Here is another lovely option for creating a presentation of a craft soap.
With the four different compositions, you can beautifully display your packaging design that will potentially raise sales of the product.
When it comes to soaps, the packaging does matter, as it will make it look more appealing to the eye when on the shelf.
With a mockup, you make sure that everything is in perfect order for online promotion. But it will also help you visualize the physical product better.
You will BOOST your WORKFLOW through the roof with a quick editing method.
Introduce your creative touch and enjoy wowing everyone who comes across your life-like demonstration.
Price: $14
MORE INFO / DOWNLOAD
14. Box packaging mockups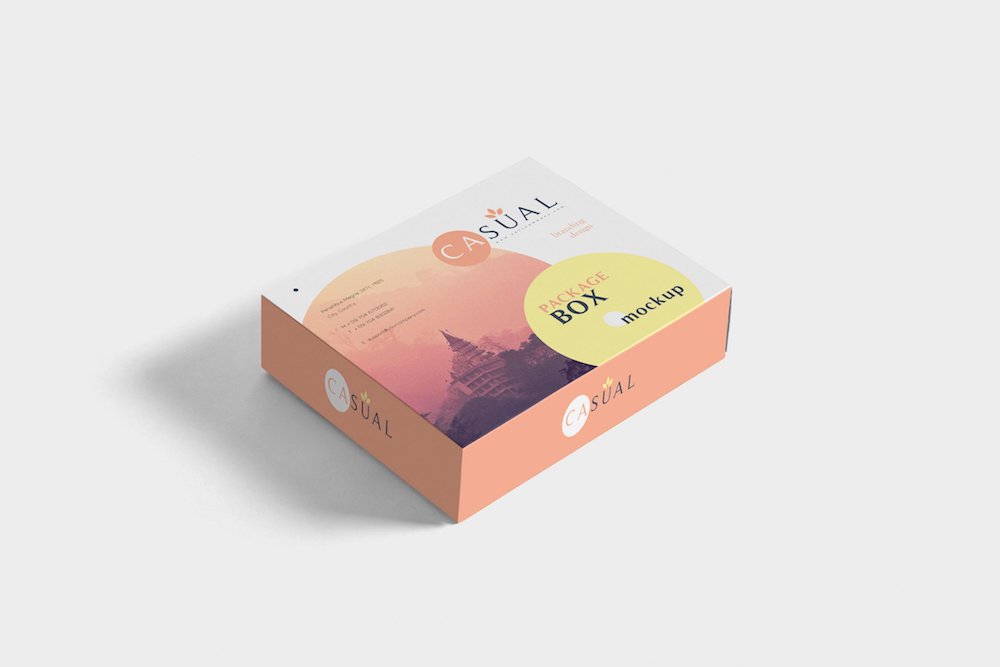 I already mentioned it earlier; a small box mockup can also work great for a soap bar. This realistic kit is an excellent inclusion to this list of the best soap box mockups.
Why complicate things if you do not have to?
Go with a fully adjustable PSD template, actually, three, and enjoy the process of playing with the features while coming up with the ideal showcase of your packaging design.
A smart object simplifies it all for your enjoyment.
The shadow and effects make the overall appearance very realistic, and the high resolution takes things to the next level.
Price: $14
MORE INFO / DOWNLOAD
15. Tuck top crash lock box mockups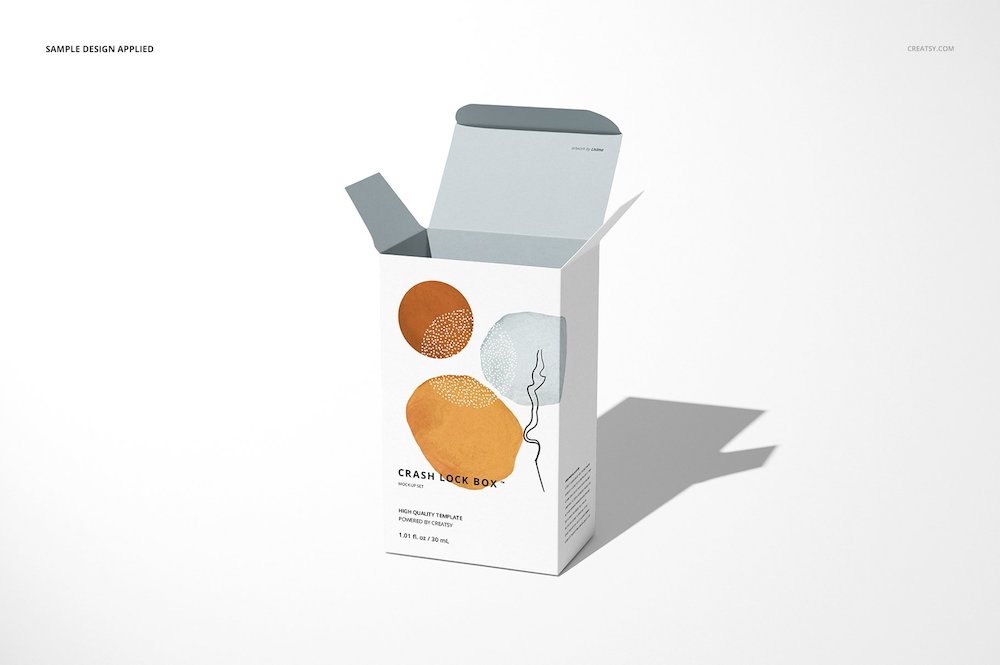 If you would like to avoid adhesive when using boxes for soap bars, this tuck top crash lock box mockup alternative is ideal for you.
Six high-quality mockups (6000 x 4000px) are available to establish a portrayal like none out there.
Each file supports unlimited colors, comes with an adjustable background and smart objects.
Like any other mockup on this list, you will improve this particular one quickly and effortlessly, too.
If you are ready to make an immediate difference, now you can in LITTLE to no TIME.
Keep in mind, if you have any questions, you can always get in touch with the author.
Price: $18
MORE INFO / DOWNLOAD