I'm excited to share an answer to one of our very popular questions: What is a 3D mockup logo?
Short answer: It's a mockup file in a 3D mode that gives it a MORE realistic feel.
But I'll also add its benefits and how to create it, using two approaches, in this tutorial.
Choosing the suitable mockup is crucial for your presentation regarding logo design.
This post covers:
A suitable logo mockup can go a long way towards IMPRESSING your client, which is why a 3D mockup logo is often the best choice.
What Is 3D Mockup In Logo Design?
A 3D mockup logo is a mockup file designed in a 3D mode to showcase how a logo would look in "real life." (Eye-pleaser.)
For example, you can use a mockup logo in 3D to present how a logo would look on a wall or printed on a business card.
Make. It. More. Realistic.
3 Benefits Of Using 3D Mockup Logos
1. Clients Can View the Design From Various Angles
No matter what industry your clients are in, they'll want to see their logo on a finished product.
A 3D mockup allows them to see the design from ALL ANGLES.
2. Clients Can Visualize the Logo in Various Applications
Similarly, your clients will be able to see how their logo would look when applied to a range of products.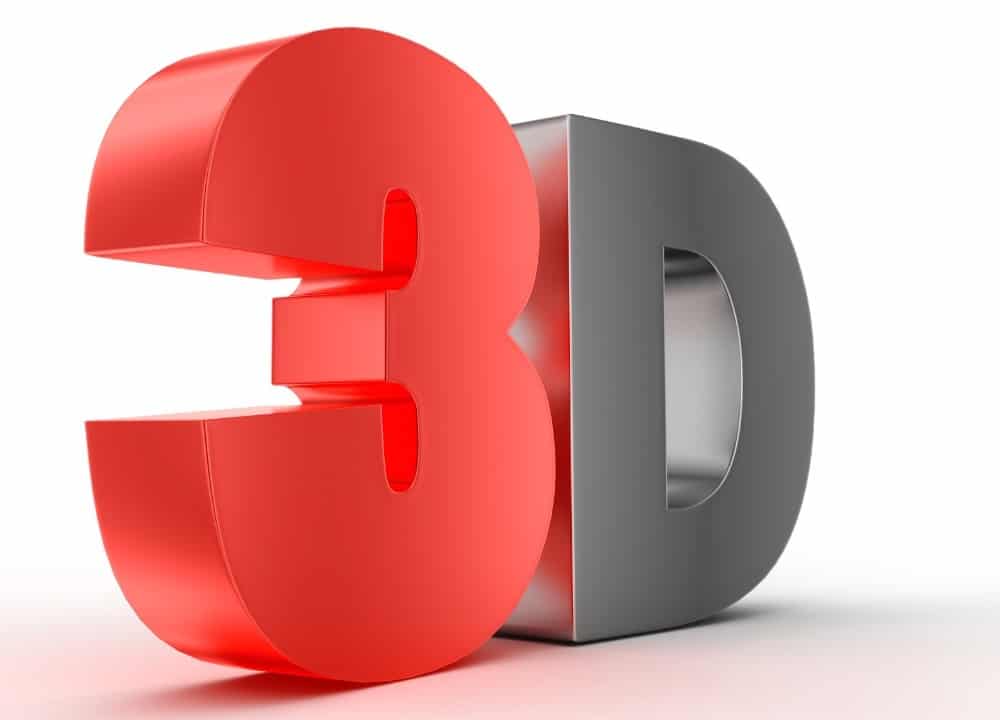 For example, they can easily visualize their logo as a sign on their corporate building.
Or, you can use a 3D mockup to show how their logo would appear on the product packaging mockup or printed on an embossed business card mockup.
3. It Makes Your Logo Design Look More Realistic
A 3D mockup logo adds more depth and texture to your logo design.
Pair that with the fact that your clients can see the design from various angles; a 3D mockup logo makes your design look MORE realistic.
As a result, your clients can easily visualize how their logo can be used and are more likely to be happy with the design.
How To Create A 3D Mockup Logo (2 Methods)
So now you know the benefits of using 3D logo mockups.
But how do you go about creating one? Well, you have two options.
Here we go!
1. Create a 3D Mockup Logo From Scratch
The first option is to create it from scratch.
You can use Illustrator or Photoshop or another graphics design program to create 3D graphics.
The problem with this approach is that it's time-consuming as you must start from scratch every time.
So, I don't recommend it if you're in a hurry or don't have experience.
But even experts opt for the second method more often than not.
2. Use a 3D Mockup Logo Template
Another option is to use a premade template.
There are plenty of online templates that you can download for free or buy.
The benefit of this approach is that everything is already in place and much of the work has been done for you. (You make a mockup without Photoshop!)
All you have to do is drop in your logo design into the smart object layer and the 3D effects will automatically be applied.
Then, export it for presentation and impress your clients.
Plus, you can find a WIDE variety of 3D mockup templates to present your logo design in creative and realistic ways.
In other words, a 3D mockup logo template SAVES you a lot of time so that you can take on more client work.
Where To Find Mockup Logos In 3D
These are two of my favorite resources.
Placeit
Placeit is an online generator that has more than 31,000 mockup designs that you can use to create a 3D mockup logo.
All you have to do is visit the website, choose a mockup you like, and upload your logo design.
Placeit will generate a mockup that you can download and present to your client.
Note: This is definitely my FAV!
Envato Elements
If you want more control over the design of your 3D mockup logo, Envato Elements has you covered.
They have 1,000s of ready-made mockup files that you can download and customize to your liking.
Then, add your logo design and export the file to present to your client.
Final Thoughts
A 3D mockup logo is a great way to showcase logo designs and IMPRESS your clients.
I'm sure you understand all the ins and outs of a 3D mockup logo.
Present your logo designs in 3D and show your clients what their logo will look like in real-life situations.
SO. COOL.
::
Note: This article was originally published on March 22, 2021. But our team regularly reviews it and updates it with necessary improvements for accuracy.