We helped many clients get a completely different perspective of their business with these easy-to-use food delivery mockups.
Sometimes, people need to see it to believe it. And even if they don't care about the details – they matter.
OH, SO MUCH.
We noticed a very nice spike in social promotion after implementing brandable food delivery packaging.
(The modern word of mouth marketing.)
Our clients LOVED it!
Instead of spending hours picking the right mockups, these are the 15 proven alternatives.
THAT. WORK.
POST NAVIGATION:
Let's do it!
Best Food Delivery Mockup Generators
These are the ideal templates if you don't like to use Photoshop to make mockups.
You don't (always) need software to make a STRIKING presentation.
Note: Every mockup generator costs $7.95. Or you can opt for Placeit's monthly ($14.95/mo) or yearly ($89.69/yr) subscriptions.
1. Mockup of three food boxes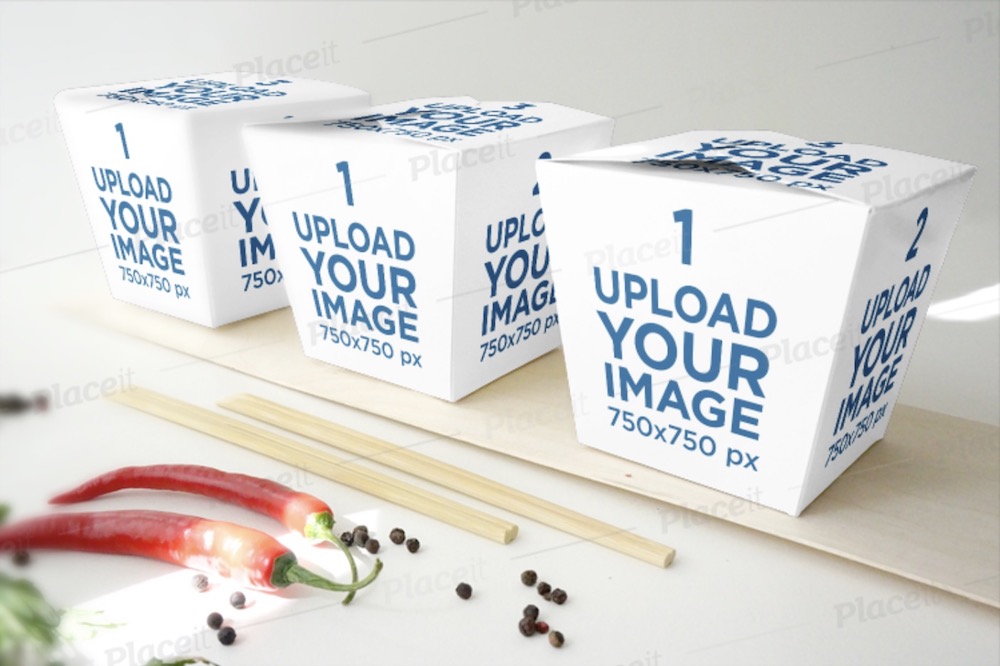 This one was for our more specific client – you guessed it – a Chinese takeaway that also offers food delivery.
The mockup highlights three food boxes, all editable with three designs and colors.
Keep in mind, all three will have the same color and the same designs; you cannot change that.
This one will surely do you well if you'd like to make the branding POP or even promote a new noodle dish.
MORE INFO / DOWNLOAD
2. Food delivery mockup of two large paper containers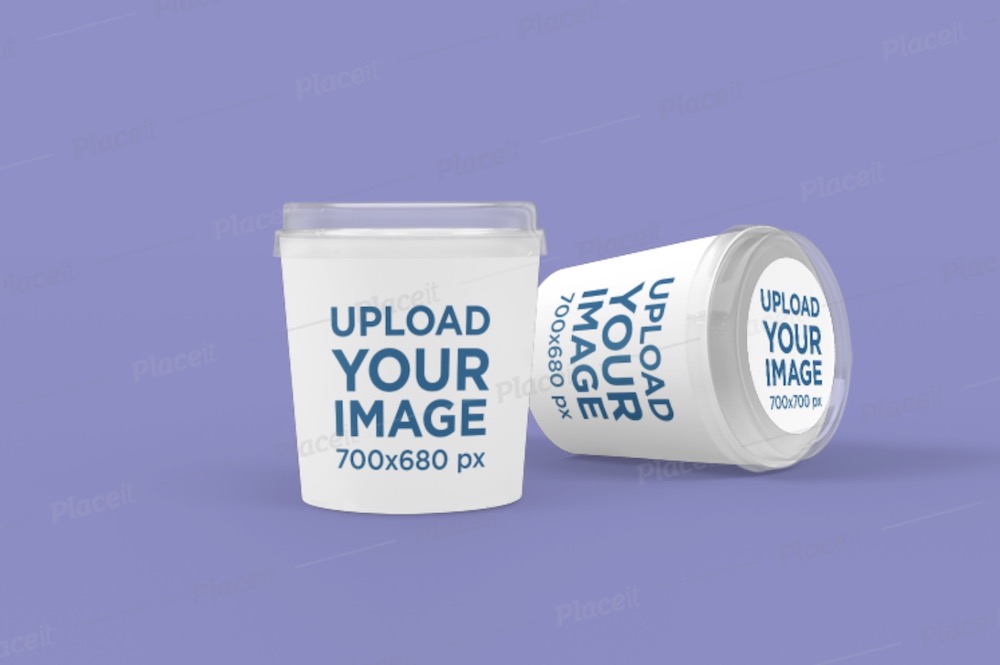 A minimal yet IMPACTFUL food delivery mockup featuring two paper containers with a transparent lid.
Soups, salads, rice and noodle dishes (even fruits & deserts) fit these.
You have quite some customization features at your disposal. Four color pickers allow you to adjust the background, containers, and top label.
Additionally, upload three individual designs to the containers and the label. (Yes, you do all the work online.)
MORE INFO / DOWNLOAD
3. Food delivery paper bag mockup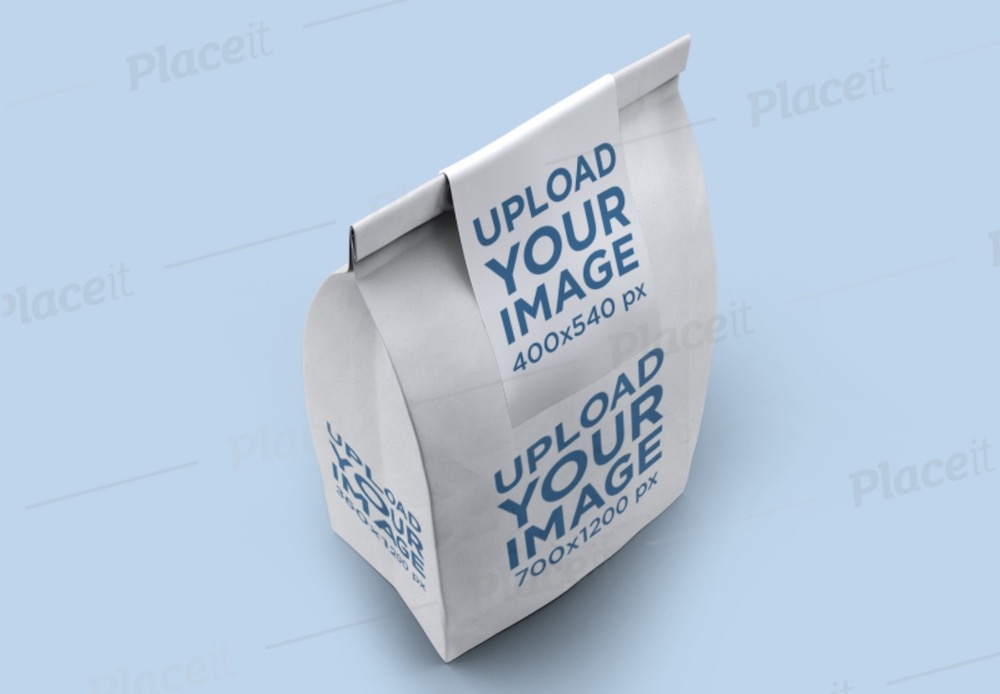 Create a highly photorealistic food delivery paper bag mockup that takes you just a few clicks to complete. That's the fun of an online mockup generator.
No fancy equipment necessary.
It's a more close-up view of the paper bag we used on three separate occasions. You can change the branding completely and even go with a transparent background.
Make GREAT things with easy work.
MORE INFO / DOWNLOAD
4. Mockup of two food delivery boxes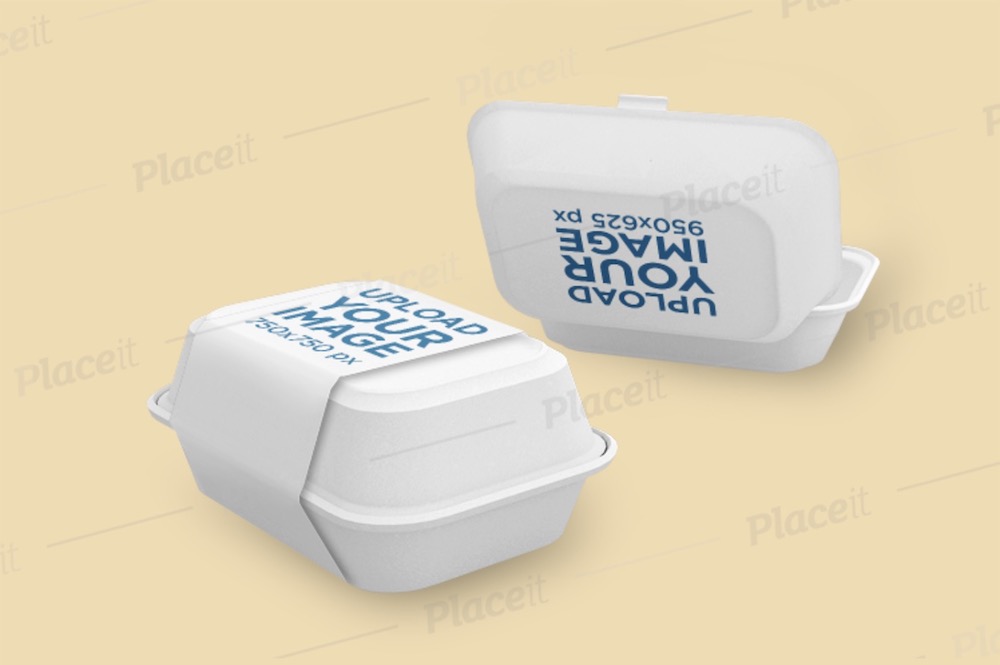 This is a more traditional food delivery mockup of two heat-proof boxes.
The life-like showcase lets you showcase your design idea to your client COMFORTABLY.
They can even use it to promote their food delivery services, new branding, whatever.
The closed box has a sleeve/label that you can decorate with your gorgeous design. On the other hand, you may want to use just the logo on the opened box. (That's what we did.)
MORE INFO / DOWNLOAD
5. Polo shirt mockup featuring a delivery guy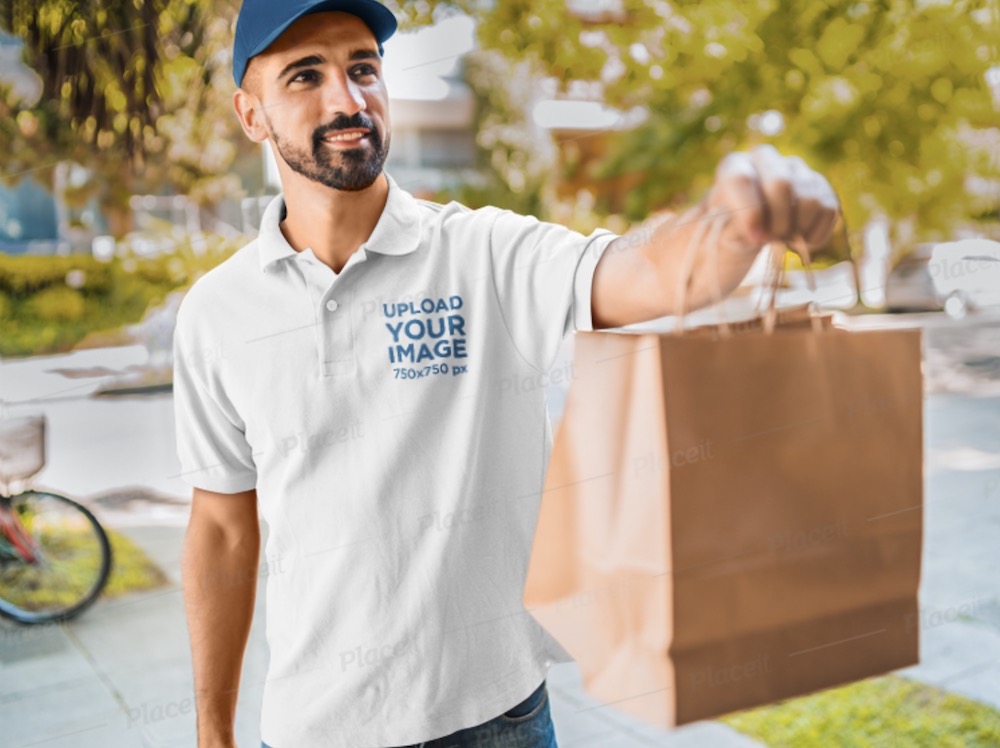 When it comes to food delivery, food is just one part of the business. Without delivery guys and girls – well, there would be no delivery.
For this EXCLUSIVE instance, here is an excellent food delivery guy mockup with a customizable polo shirt and hat.
You don't need to use Photoshop to make a shirt mockup anymore. Additionally, you can also change the color of the hat.
Con: The only thing we miss is the option to customize the paper bag. It would be so cool!
MORE INFO / DOWNLOAD
6. Pizza delivery/takeaway box mockup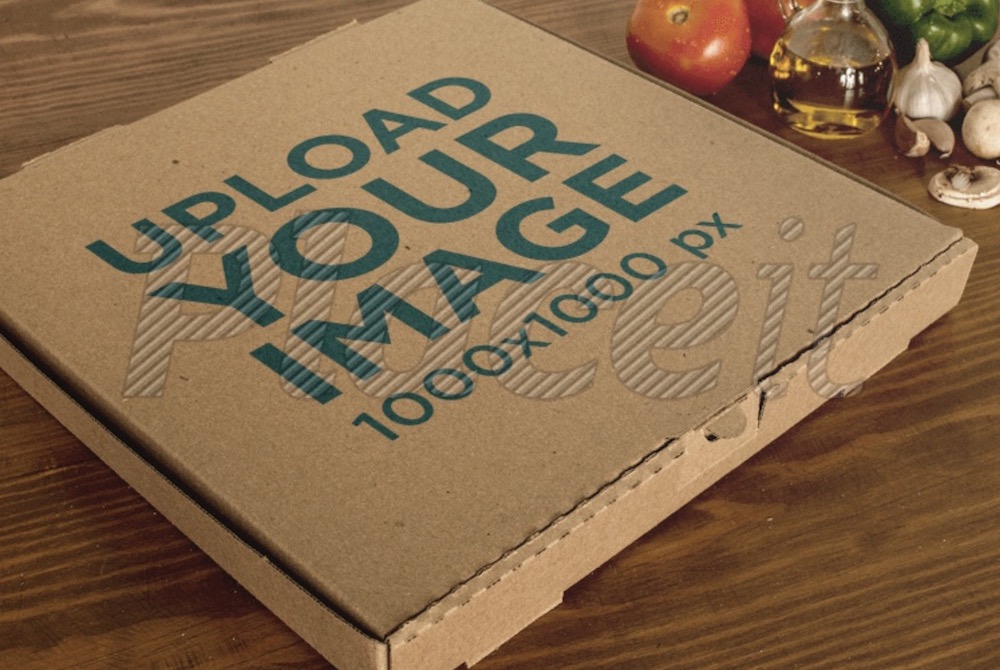 Not only is pizza one of the most popular foods, but one of the most delivered, too.
If you are working with a client in the pizza space, we're sure this mockup will be of tremendous help.
It's a mockup that we used twice locally and three times for foreign pizzerias. Yup, use it AS MANY times as you want!
Along with adding your design, you can also improve it with some text and change the box's top color.
MORE INFO / DOWNLOAD
7. Mockup of two plastic food boxes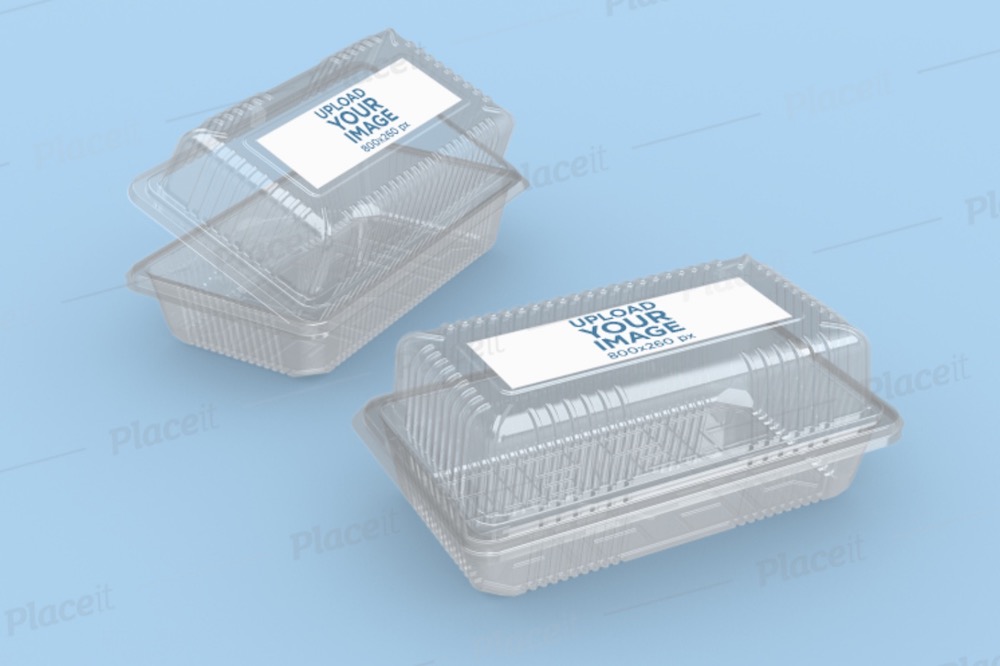 A life-like food delivery mockup of two plastic/transparent boxes. What's COOL about this template is that you can use it with or without the food.
There's a default option to add either donuts or sandwiches. But you can also upload your custom food choice, making it specific to your task.
How cool is that?
Still, it only takes a few clicks to make improvements and tailor the mockup to your needs and regulations.
MORE INFO / DOWNLOAD
8. Mockup of two food cups with lids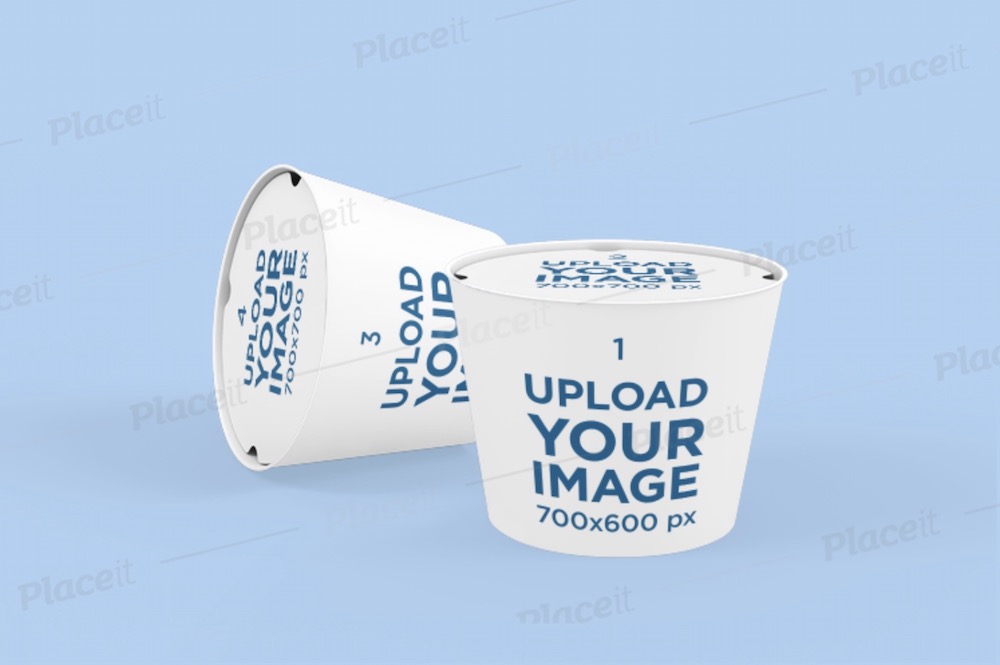 If you are in search of food cups with lids, you'll THANK yourself that you scrolled all the way this far.
Here we bring you a convenient solution that is effortless to edit and customize.
In our case, we used it to present the branding/design idea to our client – so they visualized it easier.
However, you are free to use it in campaigns, newsletter promotions, you name it!
You can upload four different designs; two for the lids and two for the cups. Additionally, every element is also improvable color-wise, including the backdrop.
MORE INFO / DOWNLOAD
FRIENDLY TIP: Since we are still just humans, we visit Dribbble many times to seek inspiration. Even when it comes to food boxes, delivery and packaging, there are many great designs that will boost your creativity.
9. Dad hat and T-shirt mockup ft. a pizza delivery guy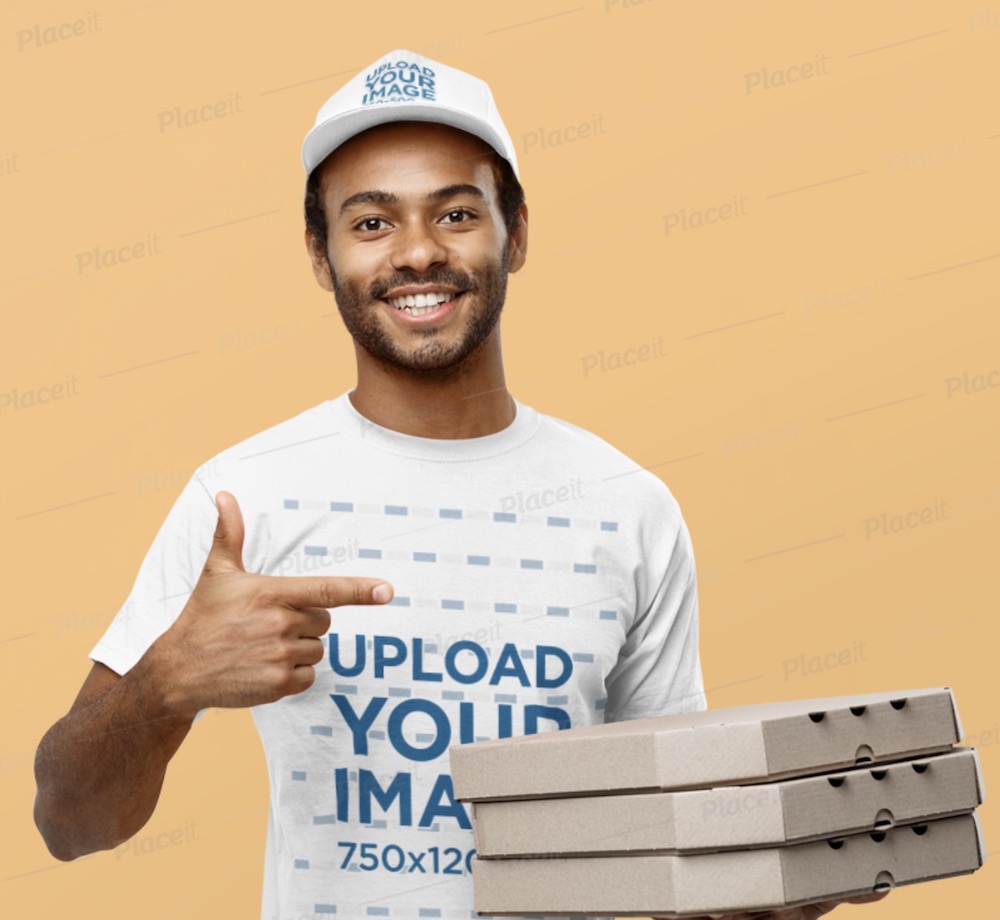 When working on a pizza box design (the mockup above), we also went ONE STEP FURTHER and shared with our clients the delivery guy outfit.
This is the mockup that we used.
Along with designing the T-shirt, this one also allows you to design the dad hat.
And to make it all pop more, alter the background with any color you want. Keep in mind, you can make it transparent, too, and use a custom variation.
MORE INFO / DOWNLOAD
Best Food Delivery PSD Mockups
Even though Photoshop is necessary to work with these, you only need basic knowledge.
The amazing structure of each mockup allows beginners and professionals to create REMARKABLE results.
10. Food delivery backpack mockup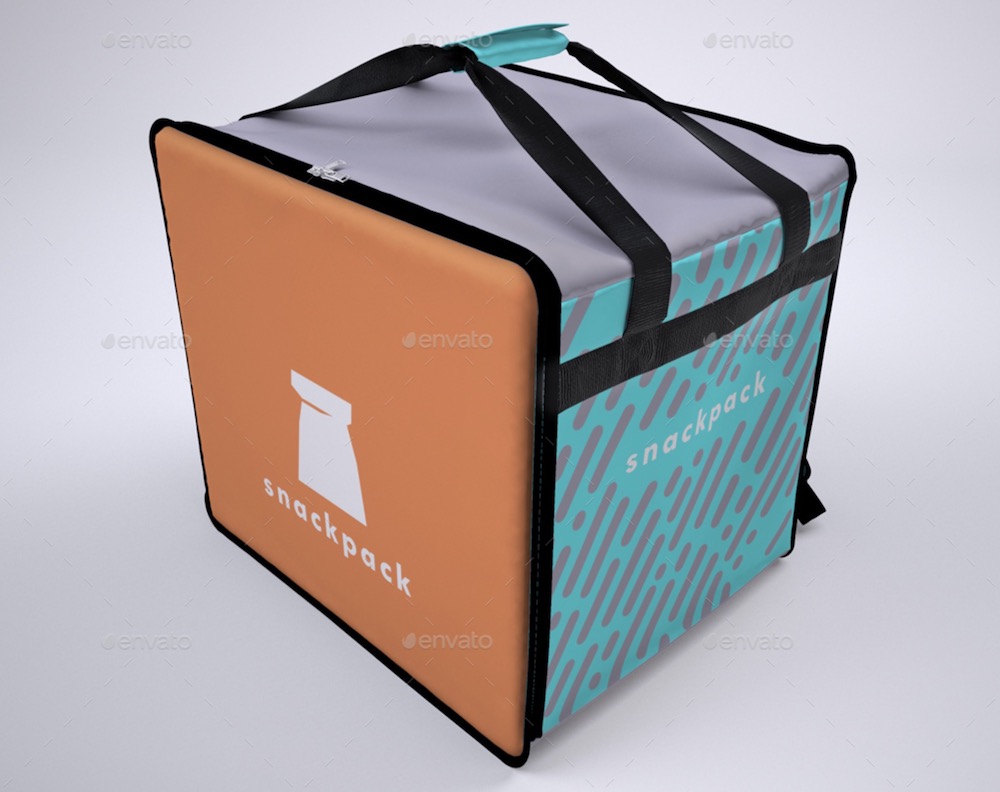 This FANTASTIC food delivery backpack PSD mockup came in handy, oh so many times.
It's a great solution for someone carrying it on their back or storing it in a delivery vehicle.
Two-in-one, if you will.
It will be a little breeze for you to create a STUNNING design presentation with four realistic layered PSD files. In case of assistance, you can also flip through the help file for an even smoother workflow.
Price: $10
MORE INFO / DOWNLOAD
11. Food delivery bag mockup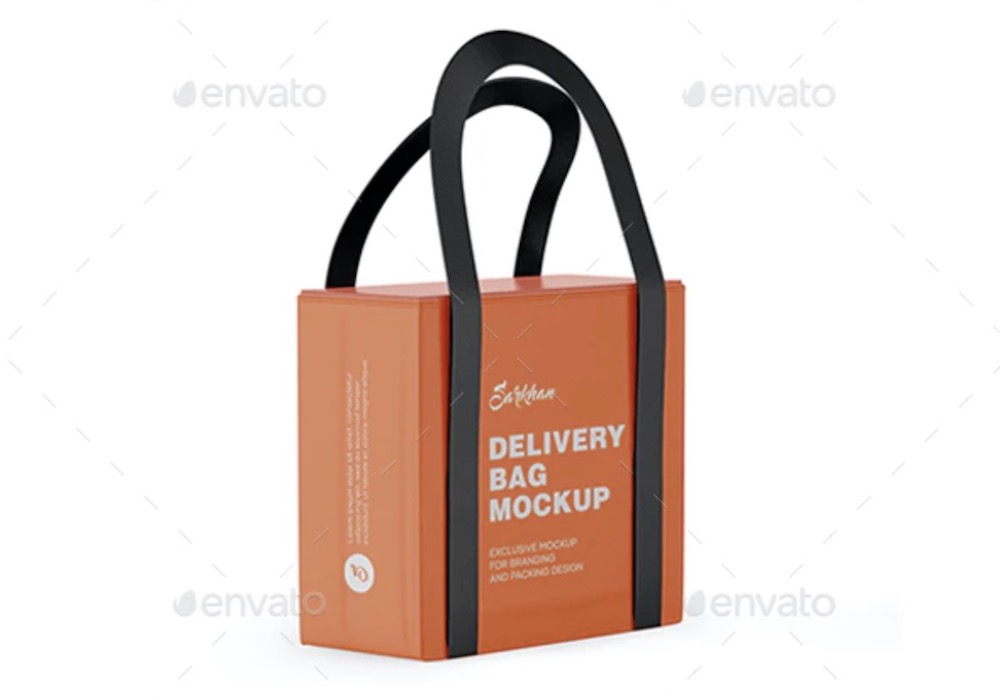 When carrying around fragile objects (like wine), this food delivery bag mockup will do the trick.
Surprise your client with an IMPRESSIVE design showcase that looks exactly like the physical product will.
Don't run into issues when you can A-test your design first with a mockup and go from there.
With the layered structure, you make adjustments quickly. Even importing your designs and logos will be quick as you only drag-n-drop via smart object.
Price: $6
MORE INFO / DOWNLOAD
12. Disposable food takeaway/delivery box mockup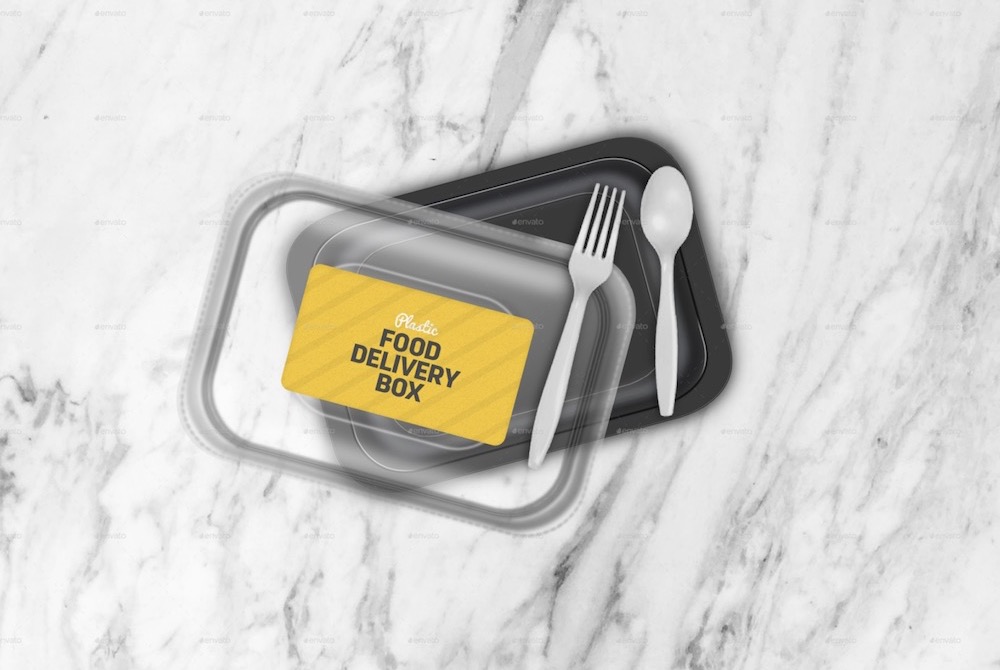 You can use this mockup either for food delivery or for takeaway. It features two packaging styles, which work fantastically even well for a meal kit.
So. Many. Options.
You get to work with five PSD files that offer you to create an outcome that will WOW everyone.
Each mockup is 100% customizable and comes at a high resolution of 3000 x 2000px.
Make food even more delicious with gorgeous packaging.
Price: $7
MORE INFO / DOWNLOAD
Best Free Food Delivery Mockups
13. Food delivery car mockup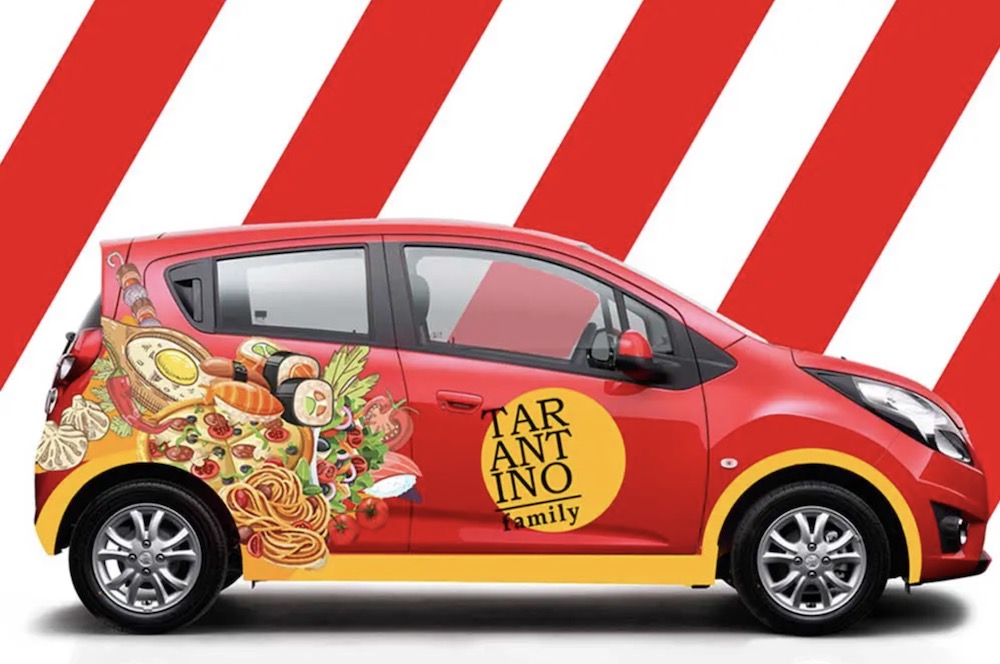 You have the packaging, the delivery person outfit, but what about the vehicle?
We found this cool free delivery car mockup in PSD that is great for creating a custom wrap.
What's cool, even if your client won't use this specific car, you can still utilize the mockup to present your idea.
You can create a full car design and also modify the background. You can see from the previews that the final product can become a STAND-OUT food delivery car.
MORE INFO / DOWNLOAD
14. Free pizza packaging PSD mockup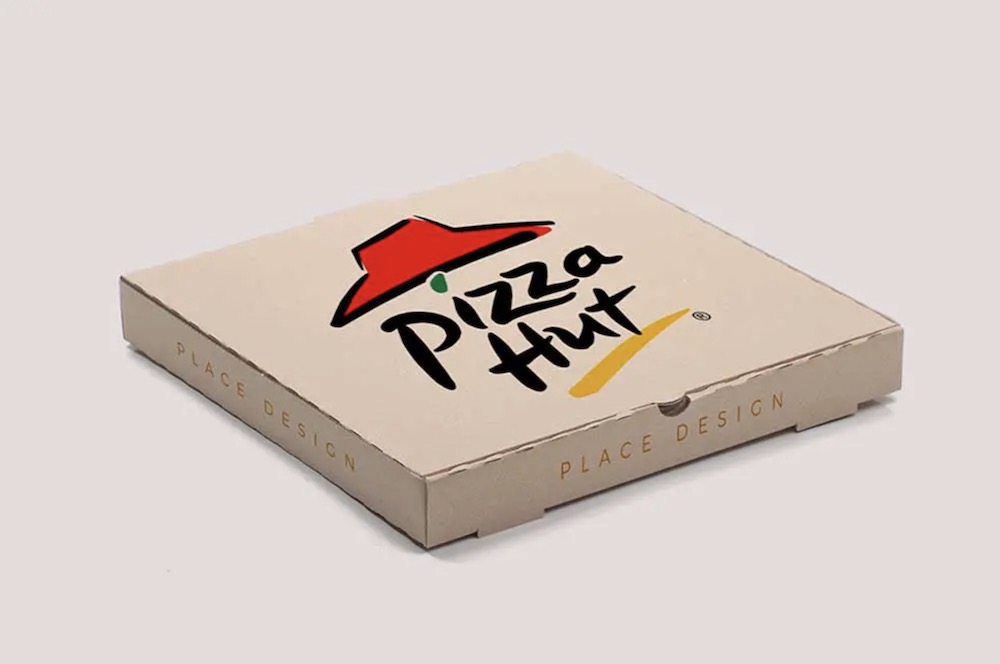 Another pizza box mockup?
If you'd like to create a quick prototype and like to use Photoshop, this one will do you well.
With the 3000 x 2200px dimension, you can create a detailed presentation easily.
Improve the box's top and sides, use a plain background or a custom variation – you are free to make your thing!
Make designs and logos SHINE – on a pizza box.
MORE INFO / DOWNLOAD
15. Disposable food packaging mockup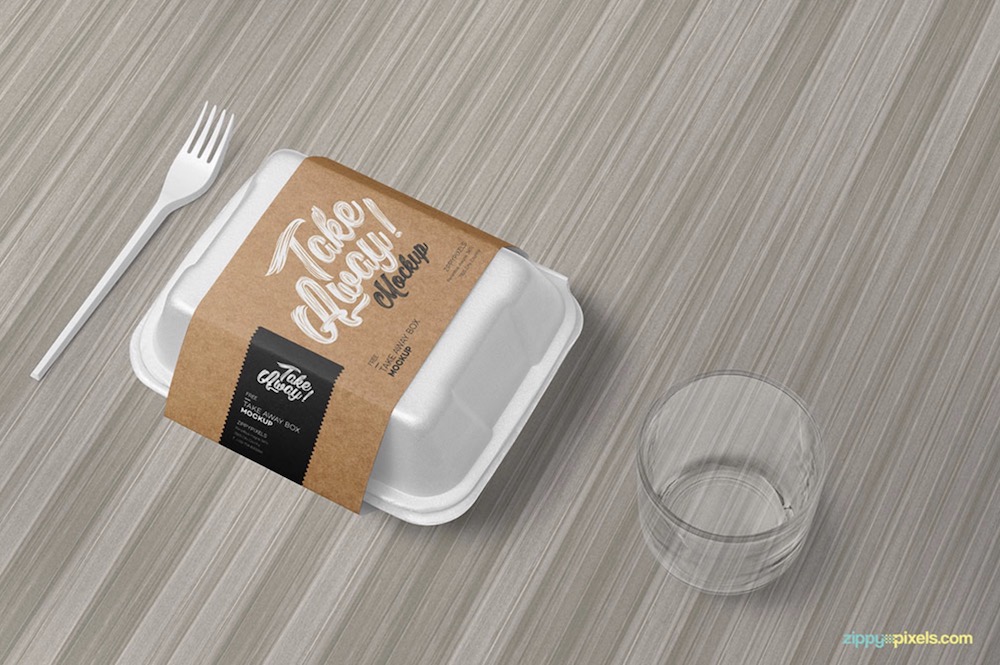 Here's a versatile disposable food packaging mockup that fits food delivery and fast food businesses great. You cannot change the glass cup, but you can change everything else.
Use custom colors and designs, add a background (place it on a table?) and play with as many different possible combinations as you want.
The dimension of this free PSD mockup is large, too (3500 x 2300px).
Make magic happen – NOW.
MORE INFO / DOWNLOAD
How To Create A Food Delivery Mockup?
You can quickly and effortlessly create a realistic presentation of your epic custom design with any of the above mockups.
But for those of you who don't know how to approach the creation process, I'll share with your the simplest.
For this, we'll use the handiest online mockup generator platform, Placeit. (My FAV!)
6 Steps To Make A Food Delivery Mockup:
Step 1: Click this link to open Placeit. Then use the search bar to type in any query you want – the live results will surely help you. I went with "food delivery."
Step 2: Find the template you like and click on it. Hint: You can even create a mockup on the go using your mobile device.
Step 3: The template page has multiple features, but I always access the "insert image" first. Why? It allows me to test my design(s) quickly, so I can move through templates a lot quicker if the first one isn't already the winner.
Step 4: Once your design uploads, a popup opens with configurations for position and size. Click "crop" when satisfied with how it looks – the live preview with real-time results is extra handy.
Step 5: You then have various other options to customize the default settings however you want. It only takes some clicking to change the colors, background, add text, etc.
Step 6: All you need to do left is hit the "download" button, and you're ready to save your mockup.
It's so easy; ANYONE can make it happen regardless of your skills and experience.
::
Note: This article was originally published on June 4, 2021. But our team regularly reviews it and updates it with necessary improvements for accuracy.