We've used many cardboard box mockups in the past two years, and these 19 are our all-time favorite.
Since we received MANY requests for boxes in general, we also decided to share our carton alternatives.
You can use these for transportation and moving companies (like we did) or brands that sell boxes. (You can even create gift boxes!)
Our in-depth research revealed that A LOT OF YOU like using mockup generators.
Note: We prefer using them over PSD files, too. (Hey, it's easier & quicker.)
So, here's what you get:
Adam Rex says it best: "There's a little bit of magic in every box."
But it all starts with the outside.
Best Cardboard Box Mockup Generators
Why are these so popular? Very likely because you don't need Photoshop to make a mockup.
Note: Each template is only $7.95 with an option to save by choosing either a monthly ($14.95/mo) or yearly ($89.69/yr) subscription.
1. Mailing box mockup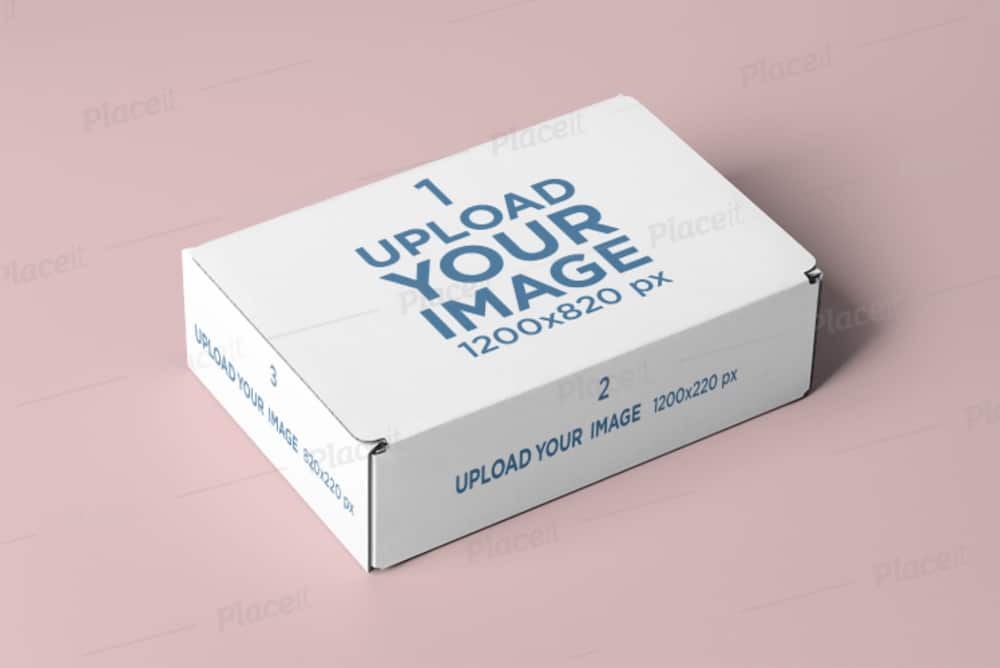 Since our team enjoys online mockup generators so much, I decided to start this collection with them as well. You can use the generator to create a cardboard box design you want extremely fast.
A few clicks and you're done!
Yes, that's exactly what to expect without the need to have any experience.
You can slide in top and side designs, change colors, upload a logo and include text.
So many options to create an outcome that's precise to your liking.
MORE INFO / DOWNLOAD
2. Top view mockup of cardboard box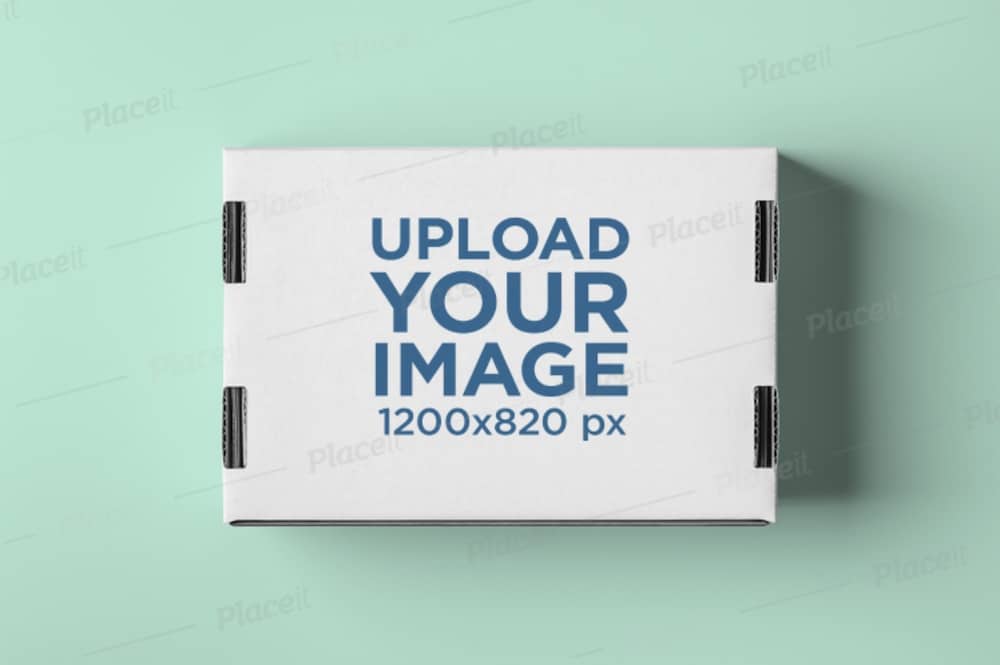 If you need just the TOP VIEW of a box, this one makes things happen conveniently. We actually used this particular one for a few client showcases (4 out of 5 enjoyed it!).
You can alter the color of the paper box and the background with the color pickers. You can even make the background transparent.
The working area of the box is 1200 x 800px, but you don't need to follow it to a T.
A practical pop-up crop window opens that allows you to make adjustments to fit your design accordingly.
MORE INFO / DOWNLOAD
3. Mockup of a T-shirt in a cardboard box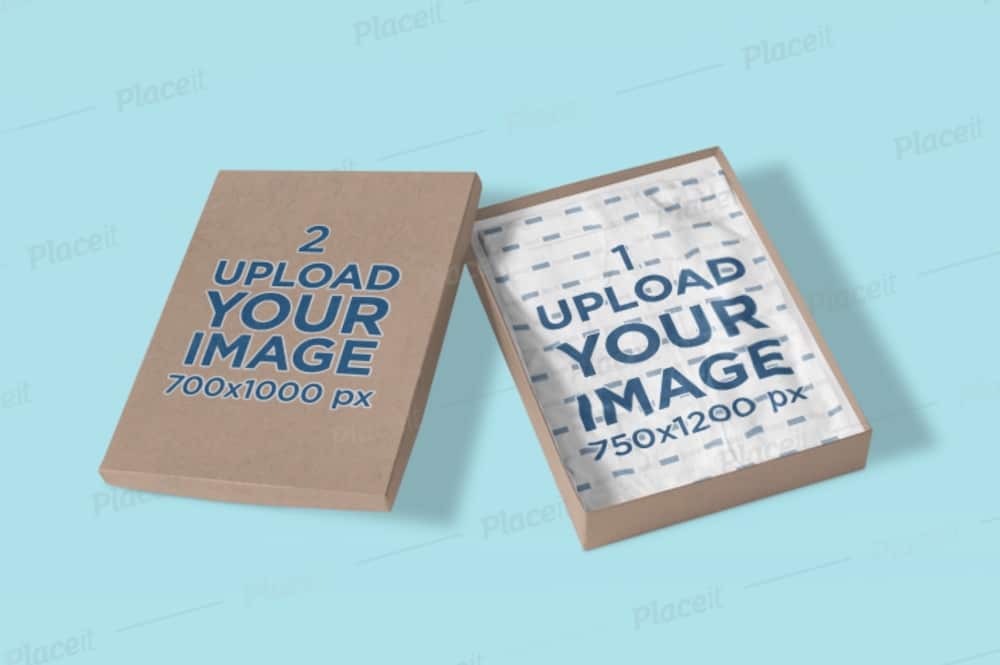 We once worked with an online T-shirt store owner, creating custom packaging for their tees.
The deadline was just around the corner, so we needed a QUICK solution.
Luckily, we stumbled across this cardboard box mockup generator that produces excellent results. It worked for us, so we know it will do the trick for you, too.
You can change the color of all three elements individually, box, T-shirt and background. Attach designs to the box and the tee and that could already mean a completed task for you.
Enjoy.
MORE INFO / DOWNLOAD
Best Cardboard Box PSD Mockups
4. Realistic cardboard box PSD mockup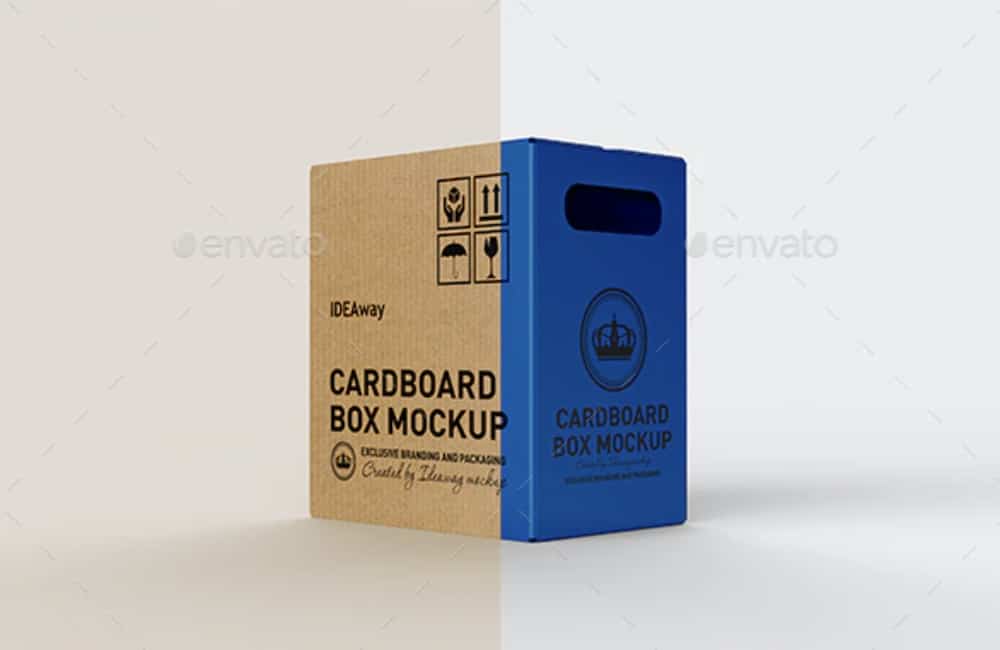 Here we have a full set of realistic cardboard boxes with integrated handles. You get six views that cover all the sides of the box.
Each layered PSD file comes at an extremely high resolution of 6175 x 4000px. You can adjust everything quickly via the practical smart object layers.
Keep in mind, you can even check the how-to video first if working with mockups for the first time. (It's. Really. Easy.)
Price: $8
MORE INFO / DOWNLOAD
5. Cardboard packaging mockup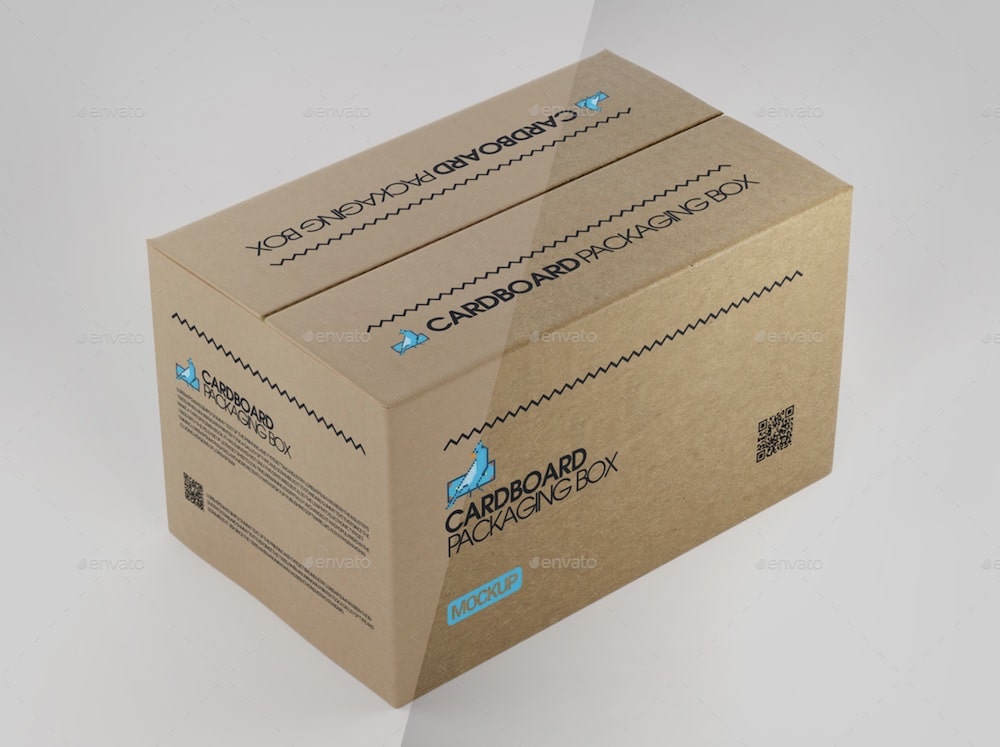 We used this particular cardboard PSD mockup the most. It offers nine different templates with three surface textures.
You can create the exact showcase of your cardboard packaging design in a few clicks. (No need to work on presentations from scratch.)
Note: You can remove the background (make it transparent), so you can place the box wherever you want.
I'm sure you'll enjoy it just as much as we did.
Price: $6
MORE INFO / DOWNLOAD
6. Cardboard box pallet mockup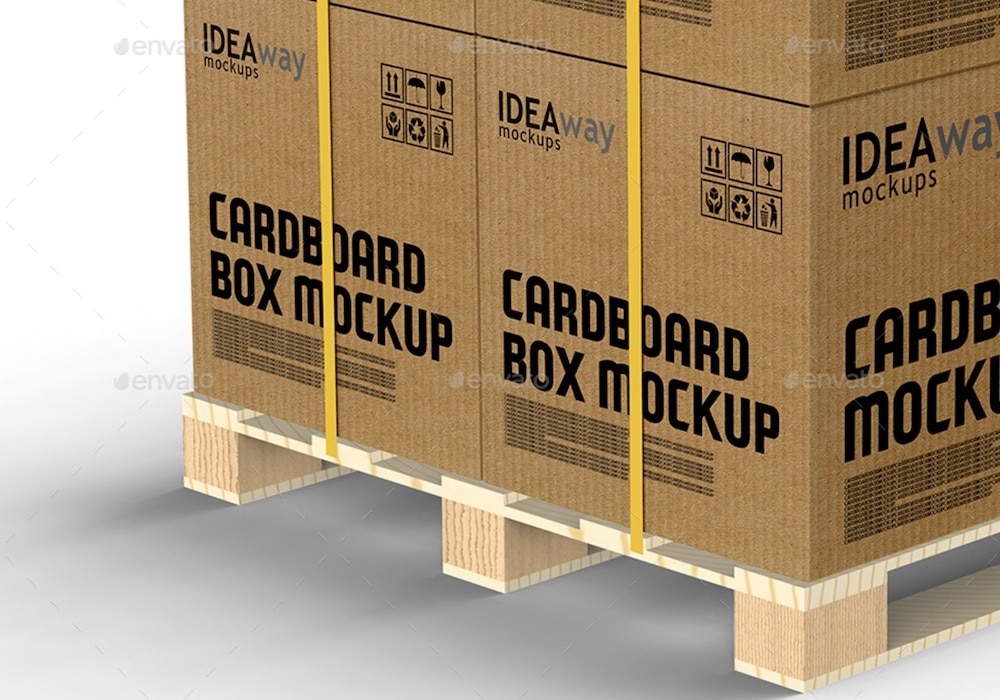 A full pallet of cardboard boxes, all set and ready for transportation. Oh wait, the boxes are missing your custom design, logo, branding, whatever.
You get a 5000 x 7154px PSD file that you can use for close-ups, too.
Make adjustments according to your liking and amaze your client with a clever presentation of their boxes before they even go out for print.
The beauty of mockups!
Price: $7
MORE INFO / DOWNLOAD
7. Corrugated box mockups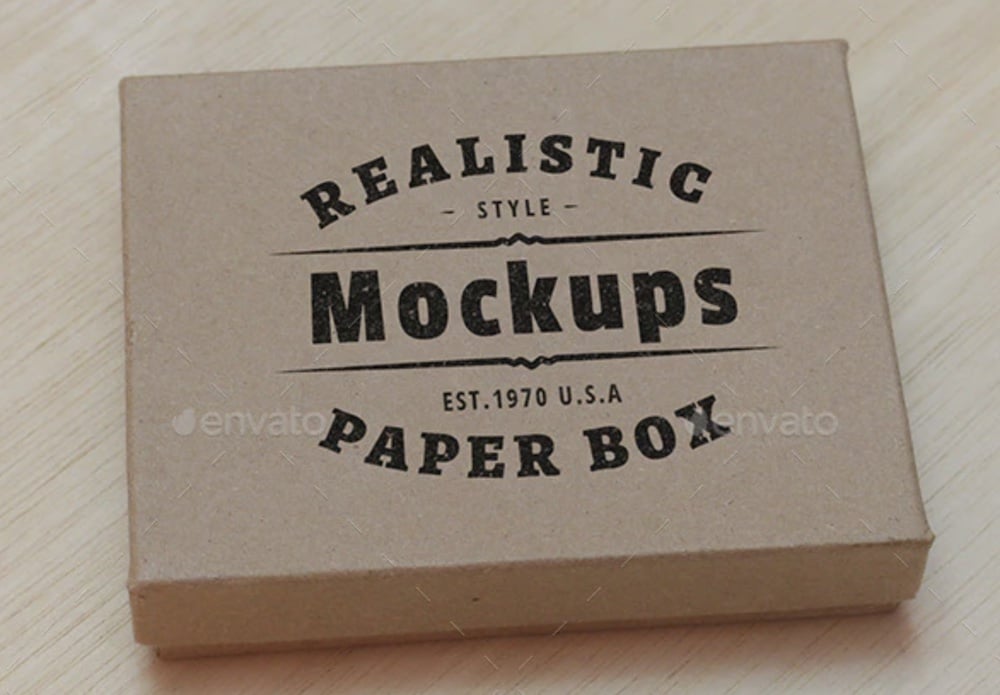 Enjoy this corrugated box mockup that supplies you with seven beautiful templates/views.
You can slide in any logo or design you want by simply dragging and dropping it via the smart object layer.
You can almost be without Photoshop skills and you'll still make it happen. (With the design ready in advance.)
The box is 10″ x 6.6″, print-ready and comes with an auto grain effect. You are welcome to preview all the views first and take action second.
Price: $8
MORE INFO / DOWNLOAD
8. Cardboard tray mockup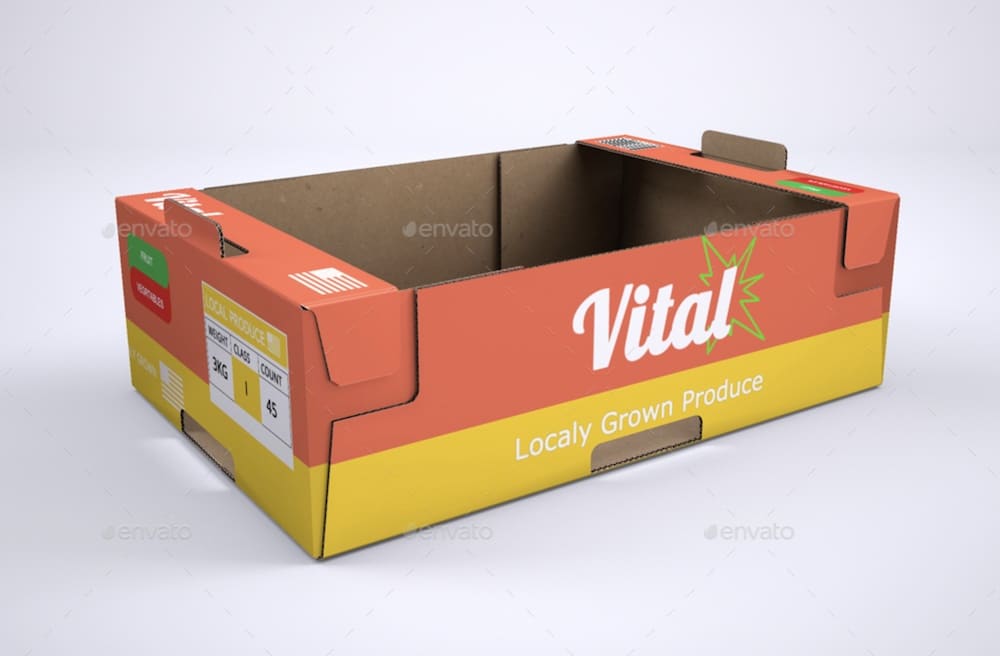 While we used this cardboard tray mockup for a grocery store, it works for numerous other intentions, too. (NO limits.)
We worked with all four views since we added designs and necessary elements (barcode) to every side.
Hint: You can successfully use this same mockup even if you're working with multiple clients (save money).
The tray is widely popular for carrying fruits, veggies and anything else you fit in.
Price: $12
MORE INFO / DOWNLOAD
9. Carton box mockup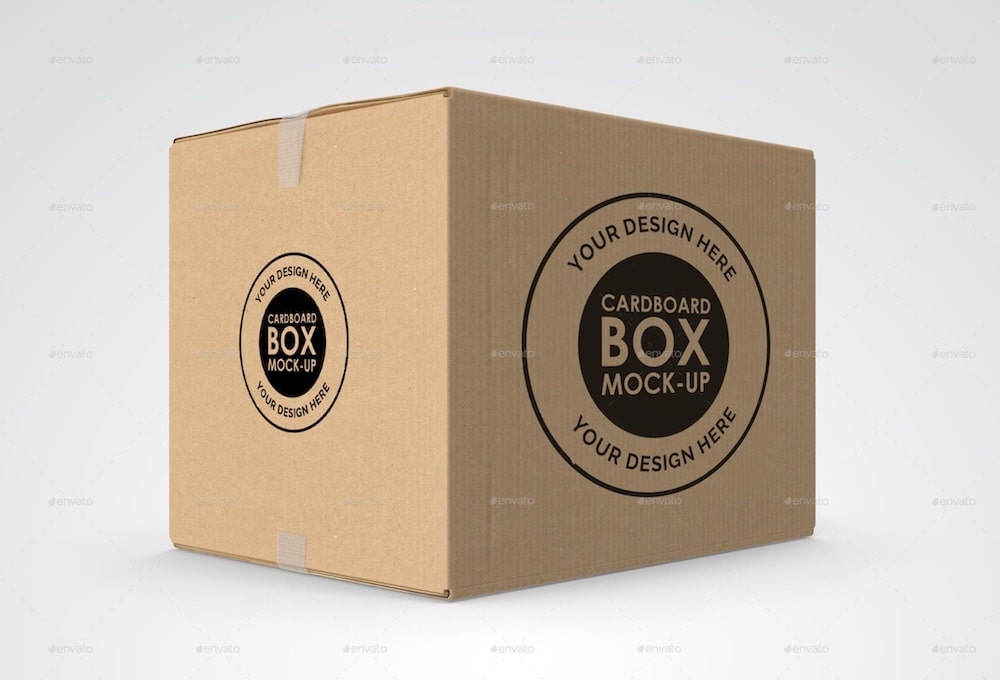 Simplicity plays a huge role for us when using mockups to create life-like design presentations. The same applies to carton boxes.
Thus, we wanted to include this minimalist cardboard box that contains six files, covering six different box views.
It only takes you four steps to fully improve each PSD template. (Quick results!)
Layers organize everything, so you know the editing process will be smooth and enjoyable. (Customizable background.)
Price: $7
MORE INFO / DOWNLOAD
10. Cardboard packaging PSD mockup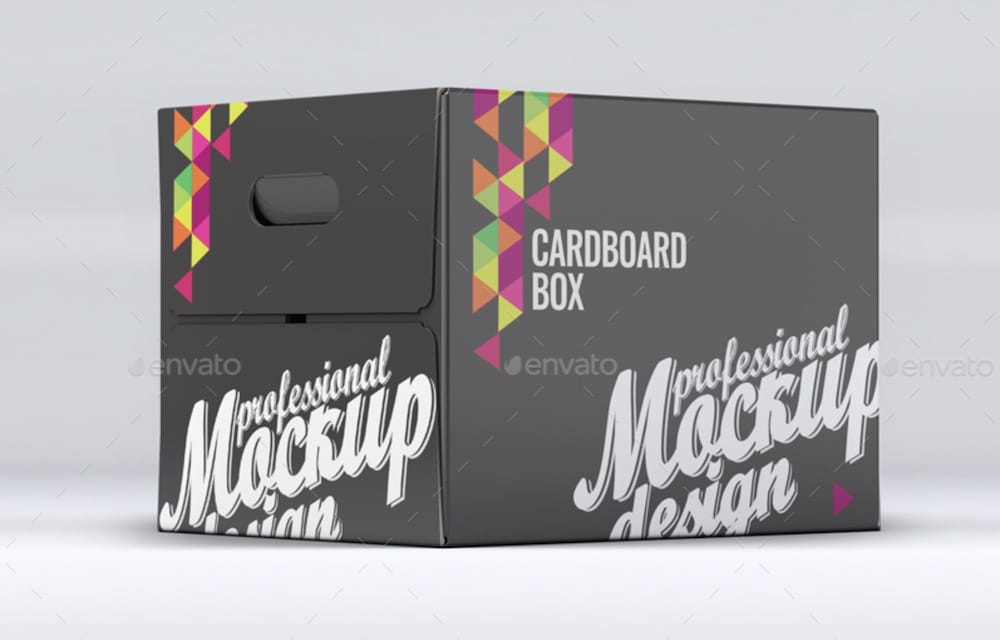 Whenever I see something black – it catches my attention. But here's the catch: You don't have to use this cardboard box mockup black.
You can make it any color you want – white, too!
You get a big set of eight 100% editable templates for striking presentations. (The only thing that's missing is an open box view.)
Moreover, you can play with lights, reflections, and shadows on a separate layer.
Everything is easy, but that doesn't make the outcome half-baked. A complete opposite – it'll be banging.
Price: $7
MORE INFO / DOWNLOAD
11. Creative carton box PSD template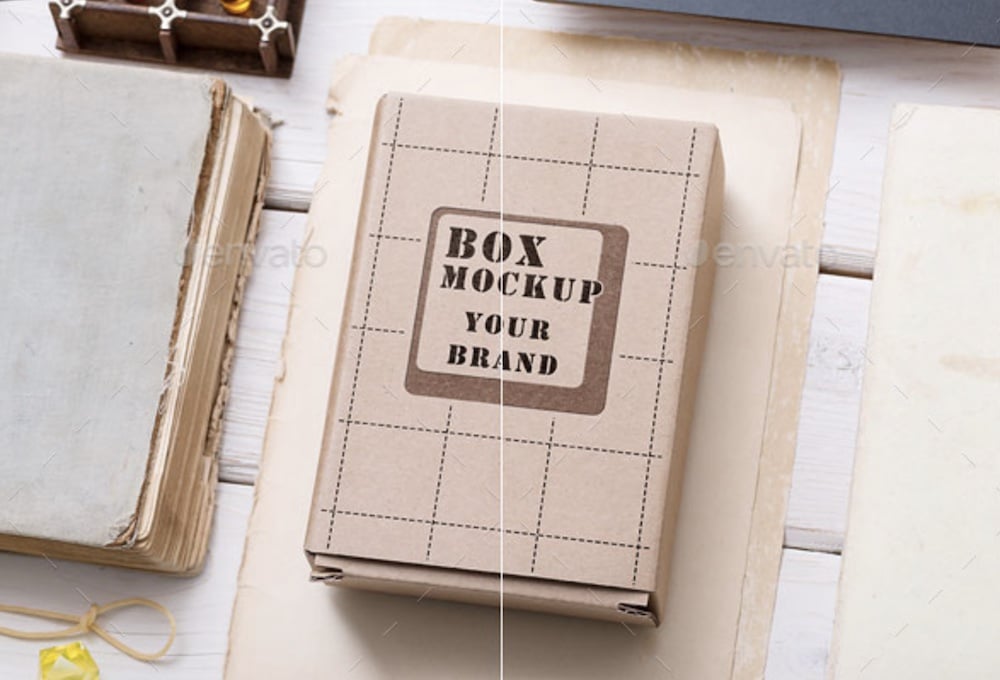 I really, genuinely wish there would be more than one PSD template in this kit. It's SO fire. But the one that you get will do the trick for sure.
We enjoyed using it a lot. I particularly used it for creating packaging for a book (yep, a fancy book).
I had 0 issues with a quick creation that inspired my client (excitement went through the roof).
Two of the features include embossing effect and natural texture overlay. The realistic outcome is (always) jaw-dropping.
Price: $2
MORE INFO / DOWNLOAD
Best Free Cardboard Box Mockups
Free. Stuff. Time.
12. Square cardboard box PSD mockup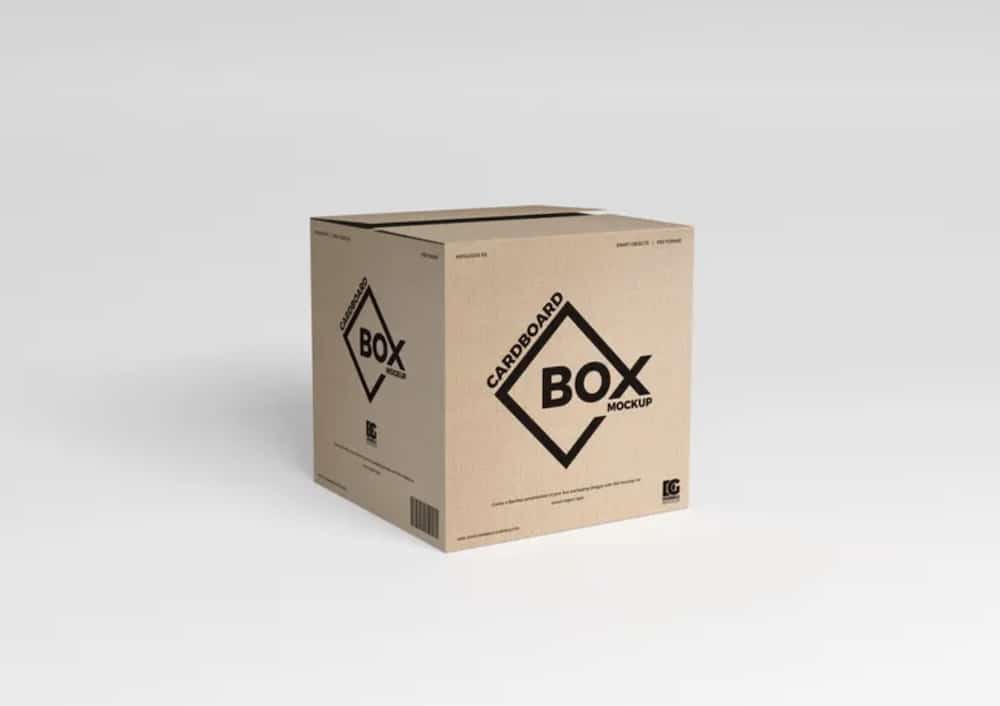 We managed to collect quite some really solid free mockups for your cardboard packaging designs.
Let's start with this minimalist square cardboard box mockup that features a dimension of 3500 x 2600px.
It took us about a minute, from importing the mockup to Photoshop to completing improving it. Yes, the process is fast – just like you deserve it.
Hey, it only takes some clicking, dragging and dropping. (That's it, you have a custom square box ready to go!)
MORE INFO / DOWNLOAD
13. Woman in a cardboard box mockup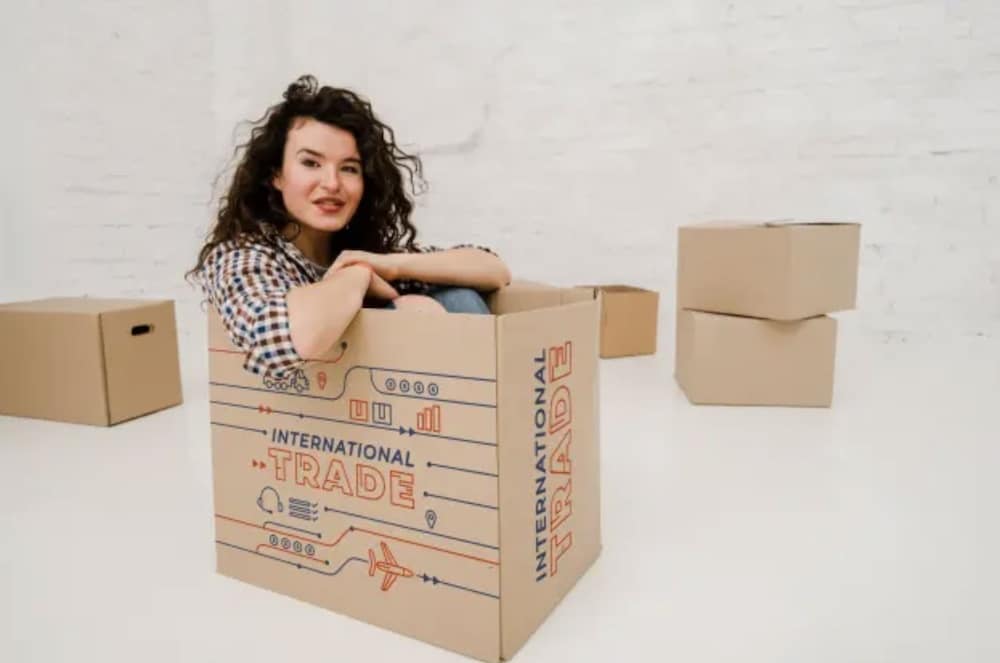 I bet you didn't expect this one coming. A WOMAN in a box? Where is all this heading to?
Okay, if you want to shock everyone (in a positive way), then this is one fine carton box mockup you should consider.
It's free, and the quality is high, so you have nothing to lose yet all to gain.
A great way of putting the shine on how strong your boxes are (size, too). Or just to make it more attention-grabbing.
MORE INFO / DOWNLOAD
14. Free cardboard packaging mockup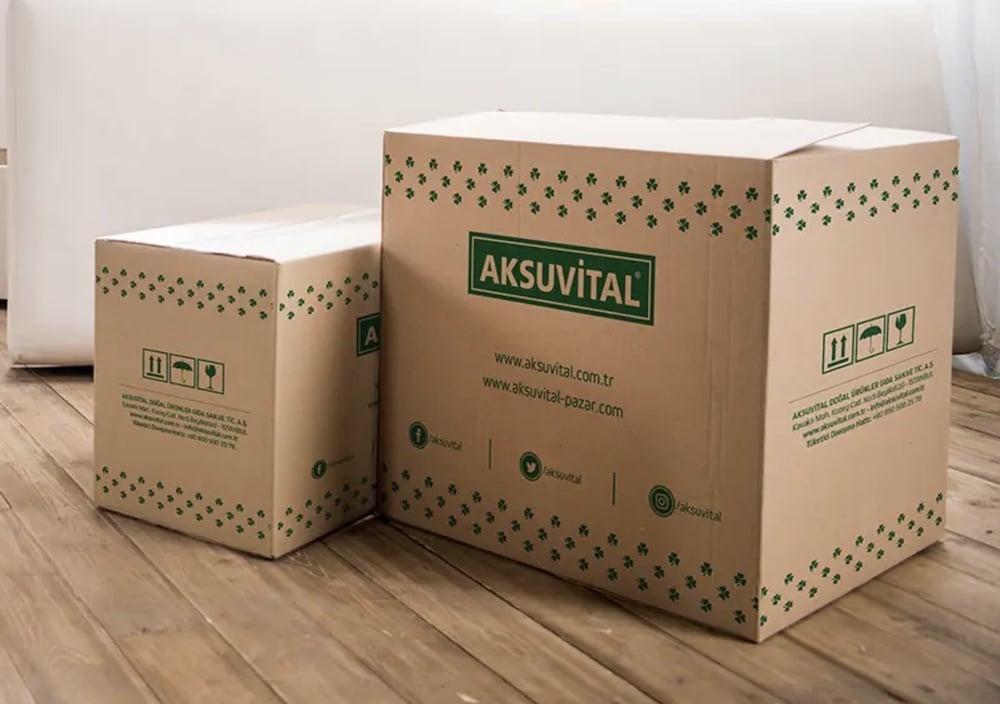 This is my favorite of all the free cardboard box PSD mockups we picked. I like it for the 100% realistic effect that it sports. It makes your design appear very natural – no one will even tell it's a mockup.
What's also cool is that you can individually design the small and the large box with any logo or artwork that you want.
A layered PSD with smart objects – what else do you want? GO!
MORE INFO / DOWNLOAD
15. Free delivery cardboard box mockup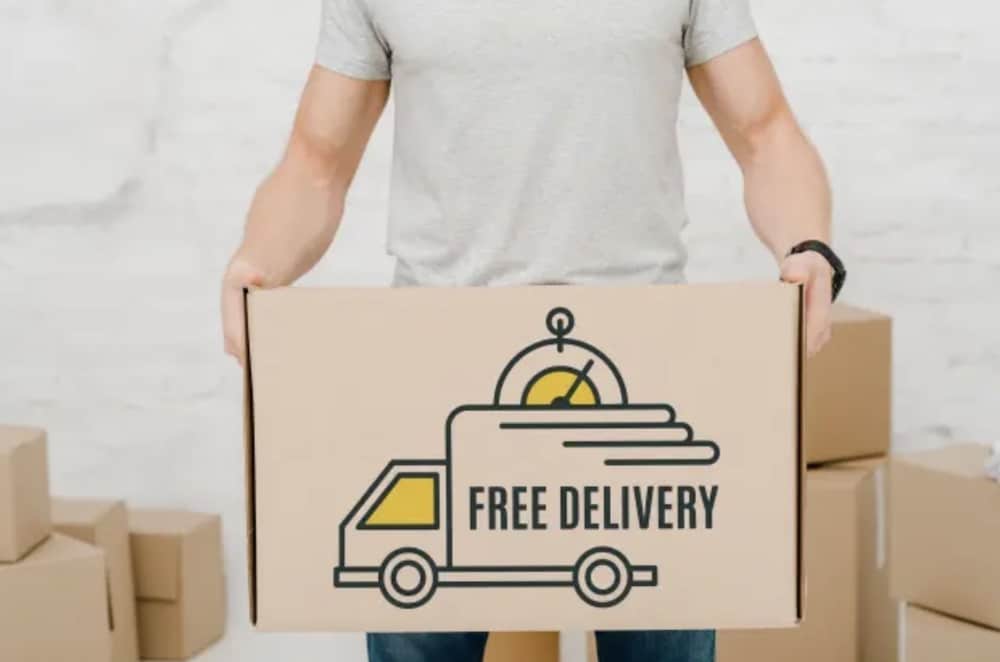 It's a clever move to use the human element when setting up a design for a delivery cardboard box. This free mockup does exactly that, and you can use it immediately.
Showcase your idea to your client and you can discuss any last improvements first before printing boxes. (AVOID inconvenience.)
Branding the box that the man holds happens by attaching your logo or design via the smart object layer.
Yes, that's it. Work completed.
MORE INFO / DOWNLOAD
16. Free carton box mockup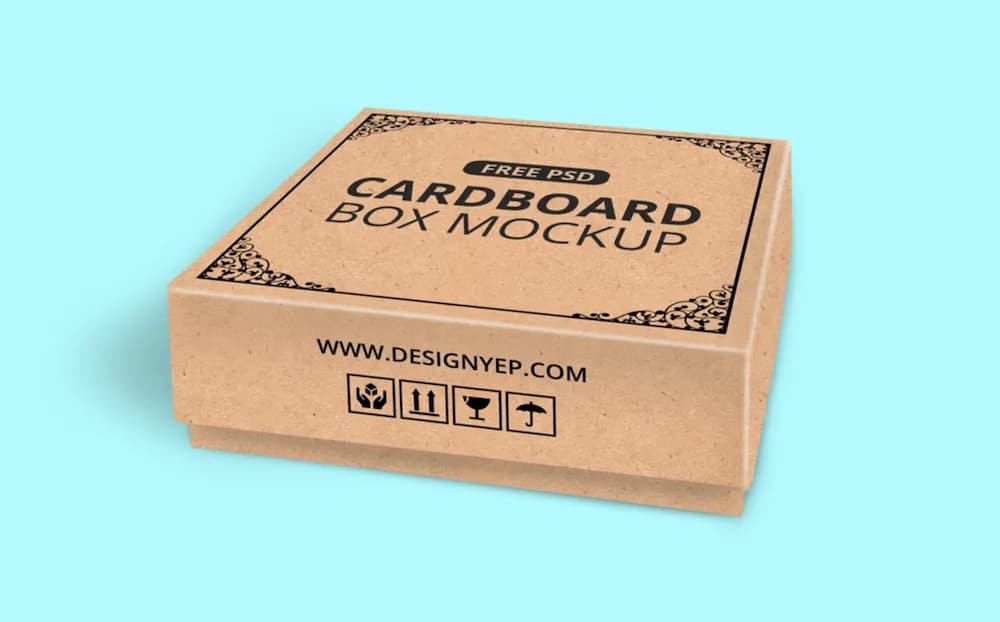 Even though not all free cardboard box mockups come at such large dimensions, all are high quality. I'm speaking about 4000 x 2500px, baby!
Whether you're working on custom cardboard packaging for a brand or a company selling boxes, create a real-life showcase with a mockup.
It's EASY, QUICK and IMPACTFUL.
You can decorate the box cover with top and side designs. Create as many variations as you want before picking the winner.
(Or let your client help you choose it – something that we like doing a lot, sending them more than one variation.)
MORE INFO / DOWNLOAD
17. Cardboard boxes in nature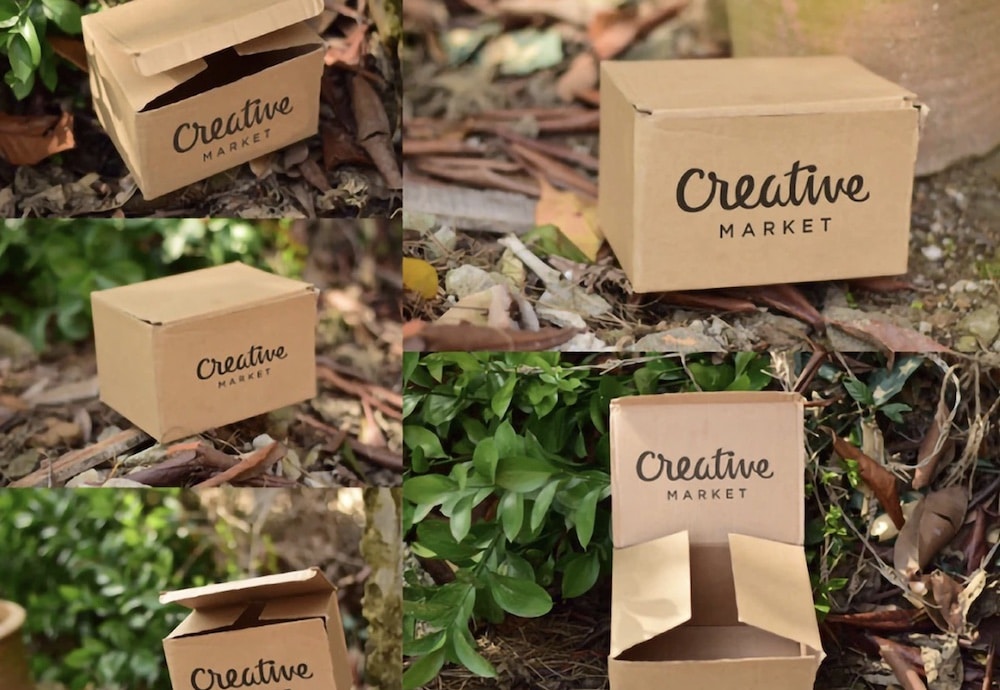 The stoke was really high when I first saw this set of cardboard boxes – in NATURE.
It's not something you'd see the majority do, so you can easily stand out with your box presentation.
There are five different scenes available for you to create a complete presentation. If you're searching for something that goes against the grain, use this one.
MORE INFO / DOWNLOAD
18. Free cardboard packaging PSD mockup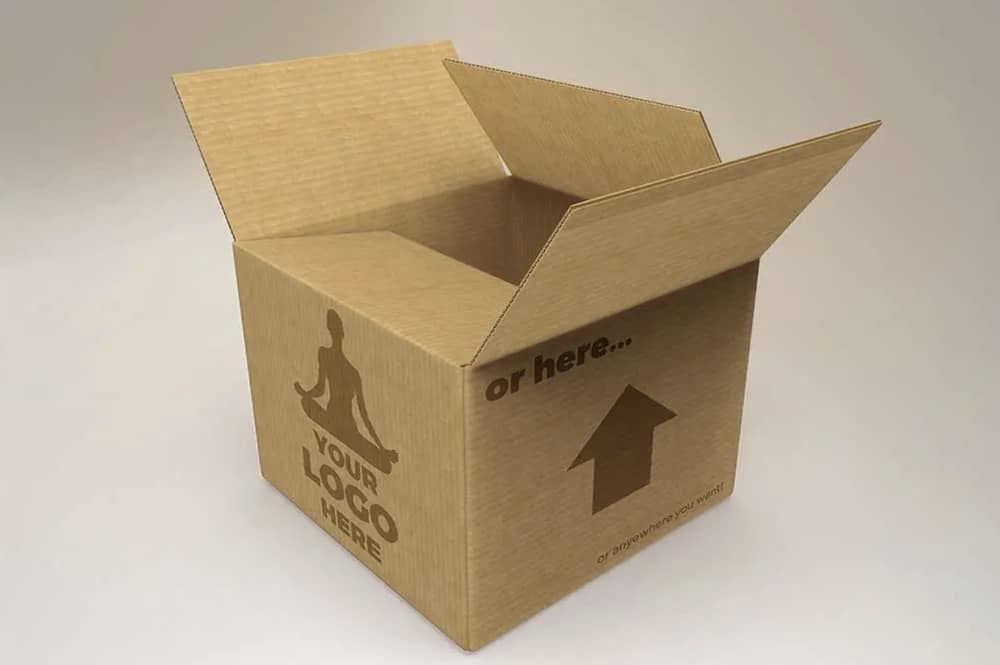 A free cardboard packaging mockup in PSD that creates a nice outcome in a mere few clicks. Why complicate things if you don't have to?
Opting for a mockup is a clever and smart shortcut that BOOSTS your workflow. We like using both free and premium alternatives.
Two sides of the box are 100% customizable, so you can attach just any design or even a simple logo you want.
Note: We used it for a transportation company's custom-made boxes. We created a quick draft to ensure everything was in order and ready for the print shop.
MORE INFO / DOWNLOAD
19. Cardboard box with handles

A moving company once contacted us to create branded cardboard boxes for them. This free mockup was a perfect choice since it's the type of box that they use.
We wanted to see how our idea looks on an actual product.
Yes, we needed to make a few improvements due to fit, which helped us ensure the outcome followed the company's requirements. Everyone was happy in the end.
MORE INFO / DOWNLOAD