We recently worked on different personal projects, and thus, we tested and reviewed 40+ biography WordPress themes.
It wasn't the EASIEST picking the best, but we made it.
For you!
Actually, we will use these soon, too, as we still have some tasks to complete.
How We Chose The Best Biography WP Themes
We made sure to base our picks on the following necessities:
Clearly visible name
Timeline
"About me" page
Original design
Responsive & browser compatible
Contact details/information
You have it all at your fingertips. Your compelling (online) biography website will impress everyone.
It's just a matter of taking action.
Don't miss this great opportunity and STAND OUT from the masses.
THE ULTIMATE 4:
Best Biography WordPress Themes
1. CVIT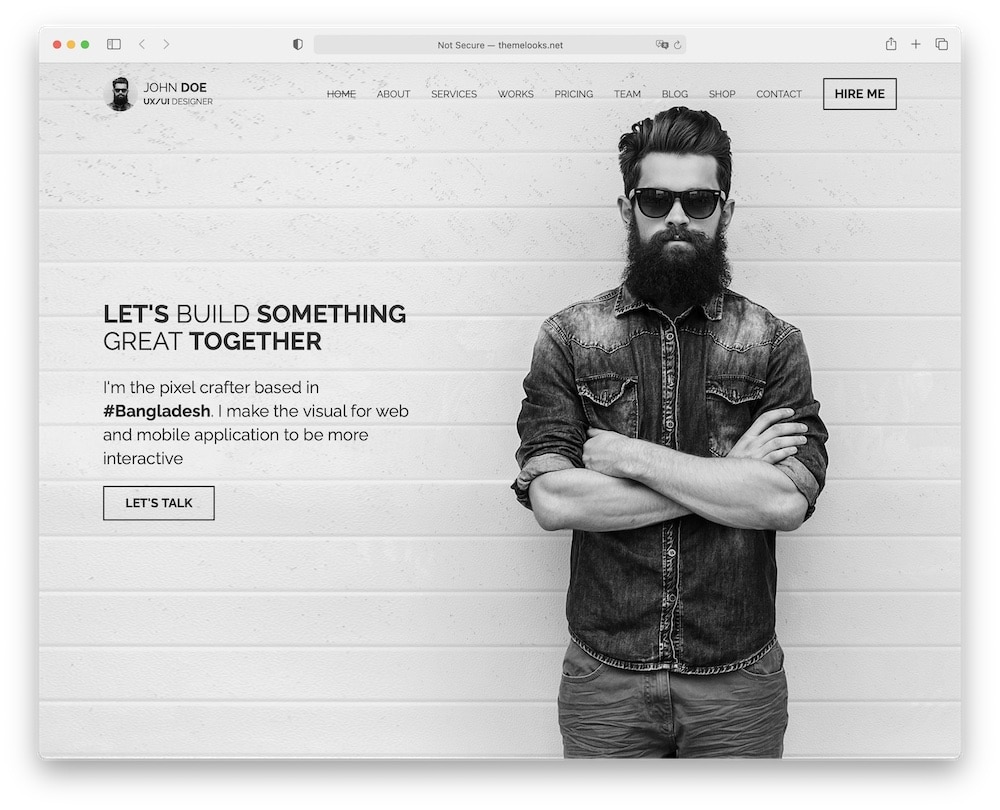 Check out the modern and fresh Cvit personal profile WordPress theme.
CVIT is the right fit if you would like to showcase your life story and incredible work (or someone else's).
Here's how it works.
You can easily edit and personalize CVIT to all your needs. You can change colors, fonts, sidebars, icons, layouts, or pages without previous design knowledge.
Simple and fast.
Also, consider using CVIT's special features, like hire me form, case studies, why me (reviews), and pop-up view project showcase.
Enjoy the freedom of your IMAGINATION and make a strong personal profile with Cvit.
CVIT features:
490+ sales
4.6+ star ratings
Lifetime updates
Image or video background
Price: $49 (may vary)
MORE INFO / DOWNLOAD
DEMO
2. Ukko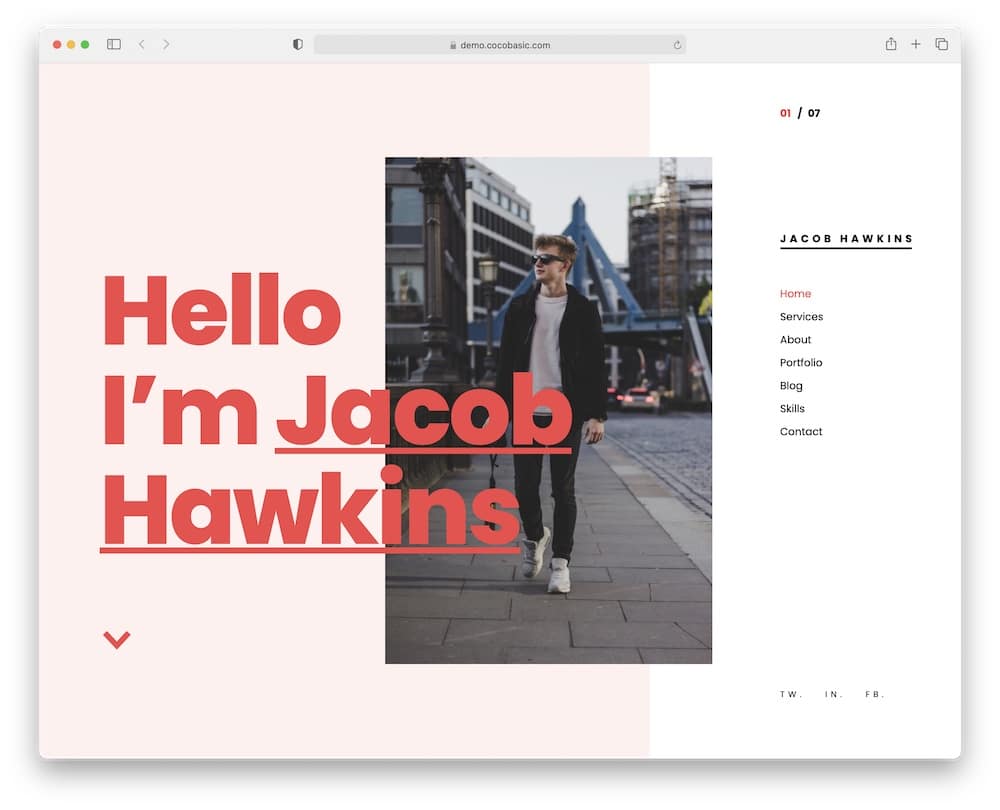 There are NO LIMITS when it comes to Ukko biography WordPress theme. This minimal and clean tool is responsive and fully compatible with all major browsers.
GREAT PERFORMANCE.
Ukko has top-notch animations, eye-pleasing design, smooth scroll, and beautiful transitions.
Ukko aims to get the 100% attention of your visitors.
So grab the double-shot espresso and start creating your new site!
Today!
And by the way, the (included) powerful Elementor page builder is the #1 web creation solution.
Achieve your design goals with 0 coding knowledge.
Wait, what?
Yes, you read it right. Plain and simple.
Ukko features:
640+ sales
4.6+ star ratings
Quality check
Minimal & creative
Price: $59 (may vary)
MORE INFO / DOWNLOAD
DEMO
3. Cooper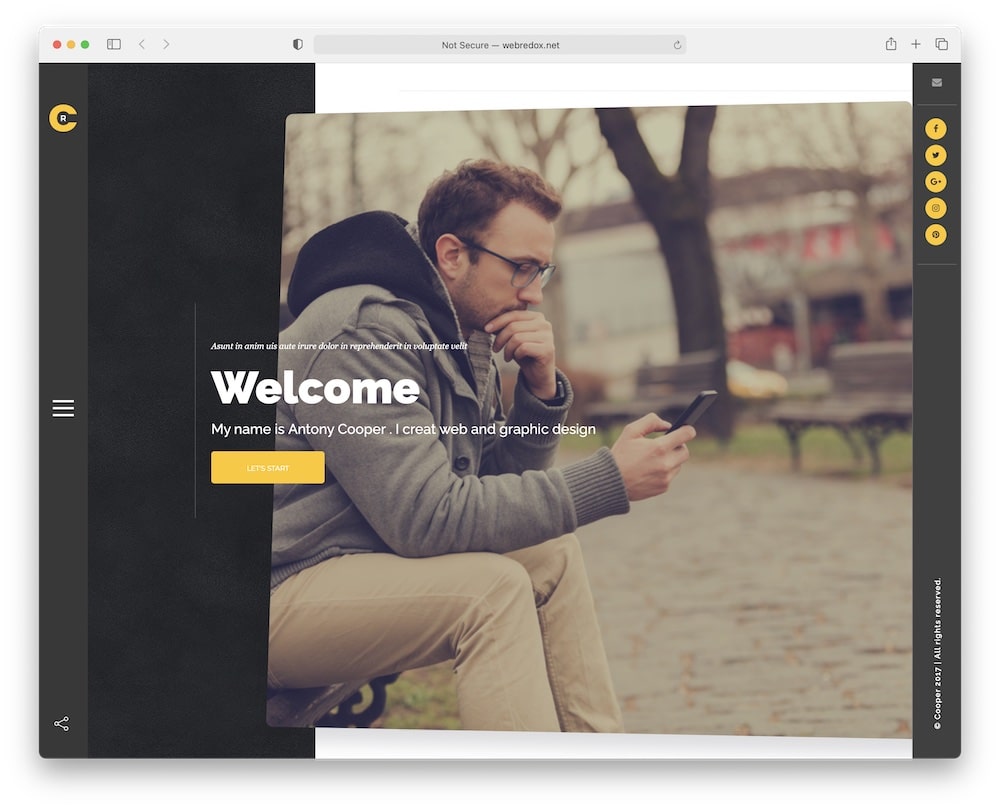 Imagine having one of the best personal websites that don't cost a fortune and are easy to use. This is NOW possible with Cooper biography WordPress theme.
Cooper is designed to help you showcase your amazing projects and accomplishments.
People worldwide can get to know you, follow your work, and interact with you.
Pretty sweet, right?
Of course, Cooper comes with the most popular features and stunning designs.
A one-click demo setup saves you tons of time, $ and nerves (especially if you don't have page-building experience).
Has that sunk in yet?
Just use pre-made templates, and you are ready within seconds! Effective and attractive – that's Cooper.
Cooper features:
670+ sales
4.1+ star ratings
Frequent updates
Friendly support
Price: $69 (may vary)
MORE INFO / DOWNLOAD
DEMO
4. Volos

Boost your chances to get new connections, and also better job prospects with Volos author bio WordPress theme.
SHINE THROUGH.
Promote your personal profile, state your philosophy and fully control the content on your website.
Everyone gets an instant representation of who you are.
Volos is easy to translate (opt for any WP translation plugin) and offers multi-language theme support. Break down all language barriers and go international.
Volos is all-in-one.
All you need to do is import demo, drag and drop elements, choose images, colors, fonts and add your content. Even an eye-catching parallax theme effect is included.
BINGO.
Storytell your feature with stunning Volos.
Volos features:
930+ sales
4.5+ star ratings
Unique design (3 versions)
Perfect for one-page websites
Price: $59 (may vary)
MORE INFO / DOWNLOAD
DEMO
5. Solonick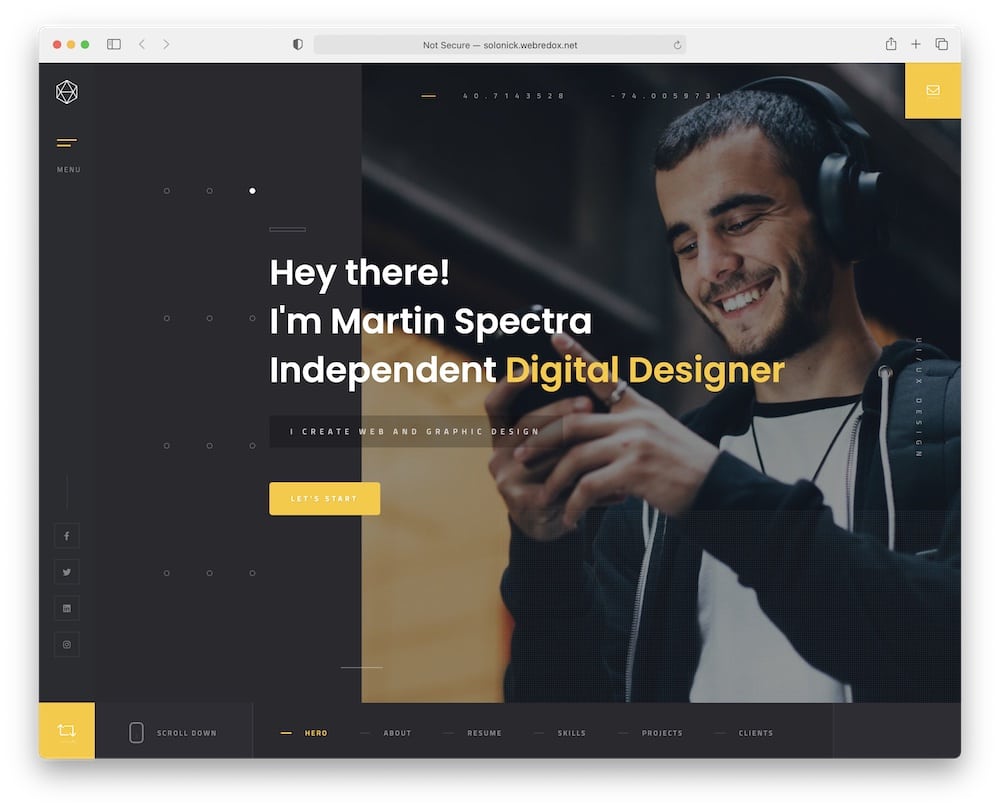 We all know how important a good working website is to interact and connect with visitors.
You can offer memorable content and tell an "about me" story with Solonick biography WordPress theme – easily.
BE ORIGINAL.
After all, your personal profile should be valuable to you and your audience.
Keep in mind, Solonick is fully responsive and retina-ready. Yes, it performs smoothly on different devices and screen sizes (great head start).
Solonick has every plugin you need to quickly put together the best personal website.
No bounds, no trouble, no complication.
Hit the buy button and start building. Like. A. Boss.
Solonick features:
950+ sales
4.9+ star ratings
One- & multi-page versions
Powerful & easy-to-use admin
Price: $69 (may vary)
MORE INFO / DOWNLOAD
DEMO
6. Resumex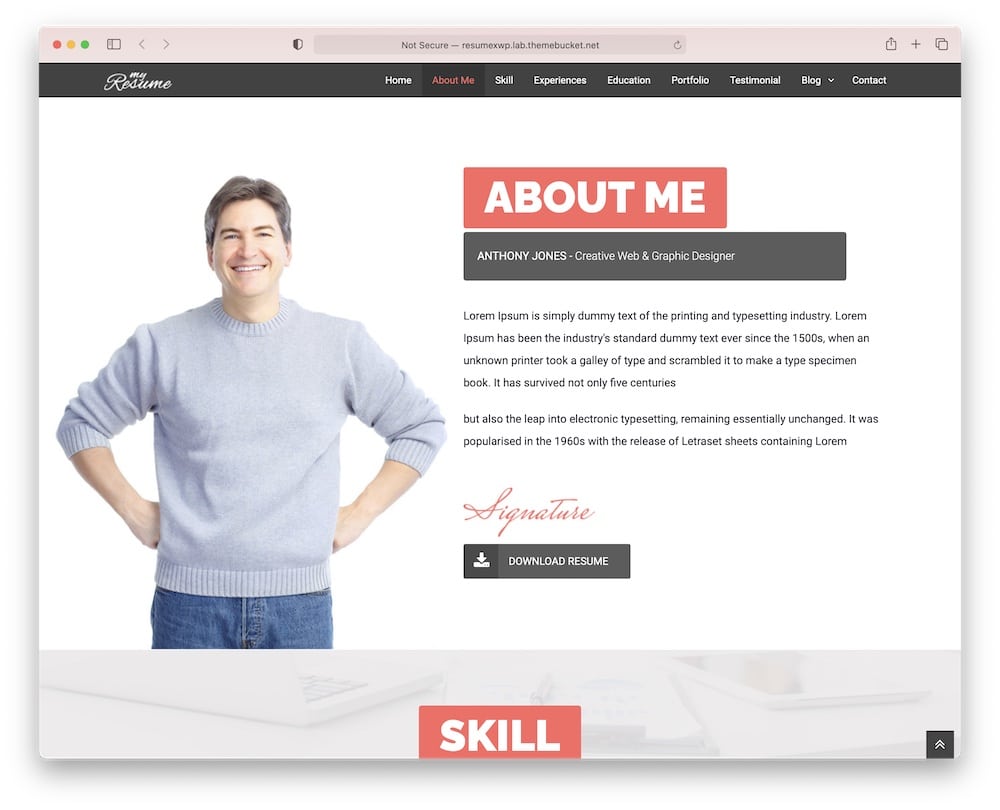 Resumex "about me" WordPress theme is an expert in the field of personal websites.
This well-crafted and fully customizable WP theme is easy to use and free to update.
Cut cost, boost business.
The first step into creating is a user-friendly admin panel that is super simple to use and takes care of your design desires. Bring forth your productivity and potential.
No coding knowledge required – YEA!
You can start creating your own site immediately after picking out ready-to-use templates, layouts, and tools.
The most popular Slider Revolution is also part of the kit.
SWEET.
You can bring out the best of your personal accomplishments with Resumex. Free your imagination and start building an (auto) biography website.
Resumex features:
760+ sales
4.1+ star ratings
Con: misses updates
Catchy animations
Price: $44 (may vary)
MORE INFO / DOWNLOAD
DEMO
7. Wavo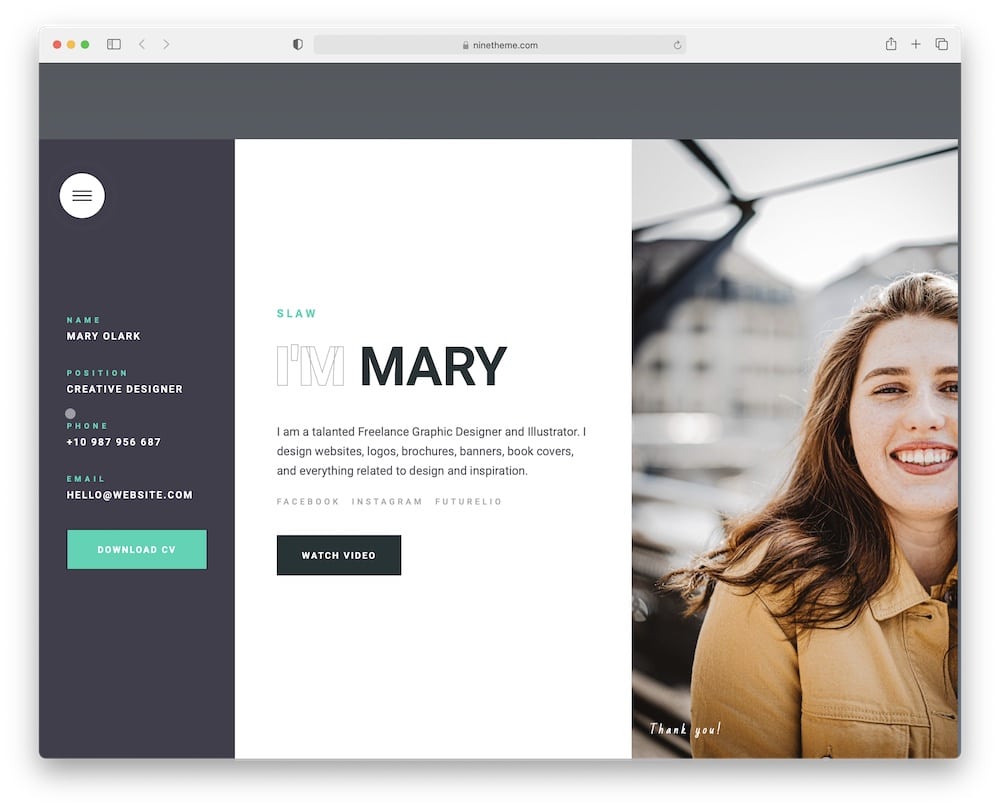 Good website is King! Has been and is a mantra for many years in the online world.
You can create a powerful and unique personal site that adds a wonderful sparkle to your business with Wavo biography WordPress theme.
Wavo has so many possibilities! Literally, I can't stop smiling while scrolling true previews and advanced details. (Loving it.)
Here we go.
Firstly, you get a bundle of pre-made animated pages, unlimited header styles, tons of widgets, and numerous post types. [Insert clapping hands emoji for developers].
Secondly, Wavo includes the most popular tools such as Elementor, mega menu, Slider Revolution, and Contact Form 7. With all these plugins you can easily reach your online design goals (with no extra cost).
Import, customize, set up, and take control of your new personal website. You can create anything – yes, anything.
WHOOPEE TO WAVO.
Wavo features:
2,800+ sales
4.9+ star ratings
Frequent updates
Extensive documentation
Price: $39 (may vary)
MORE INFO / DOWNLOAD
DEMO
8. Leven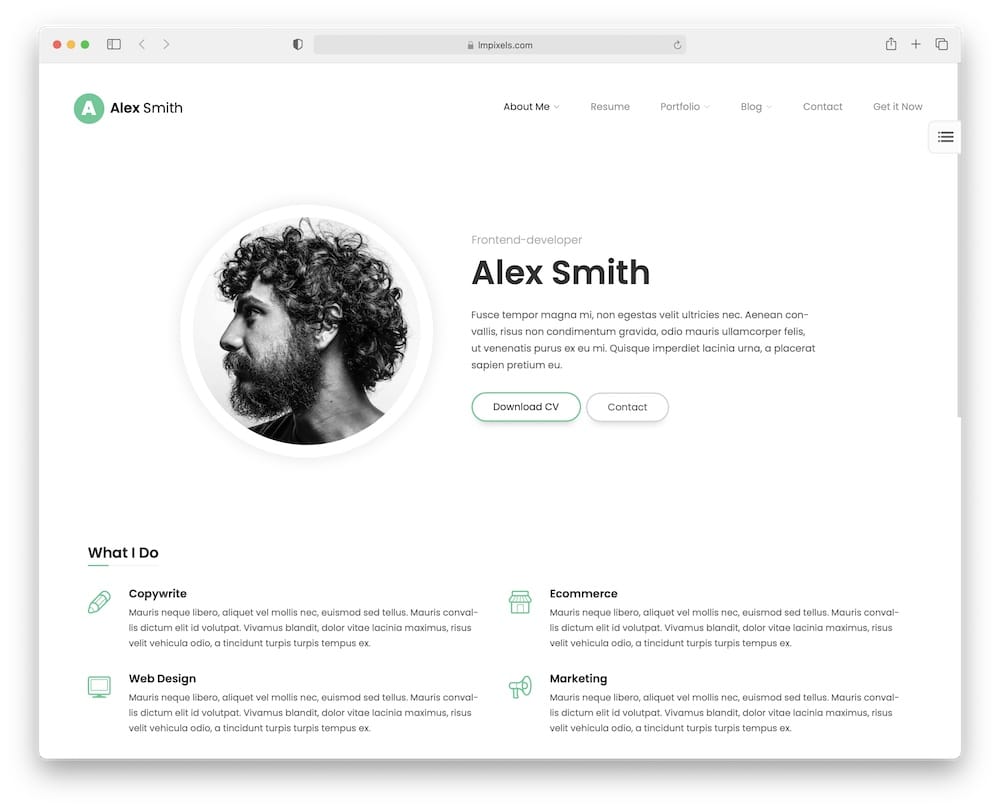 Make a memorable impact on your visitors with a stunning Leven personal website theme.
Leven includes everything you need to promote yourself in the best way possible.
Do it with confidence!
Note: Your online presence starts with a fantastic page. (You shouldn't skip this part.)
Included drag and drop WP page builder is one of the most popular creating tools due to its simple use, countless pre-designed options, and advanced tools.
Build your site in minutes and manage it with simple mouse clicks.
BOO – YAH.
In fact, Leven's customer support is also something worth mentioning.
I am (so, very, really) happy that they are so fast, helpful and guide you beyond all your dilemmas with detailed responses.
Hats off!
Leven features:
MORE INFO / DOWNLOAD
DEMO
9. ShiftCV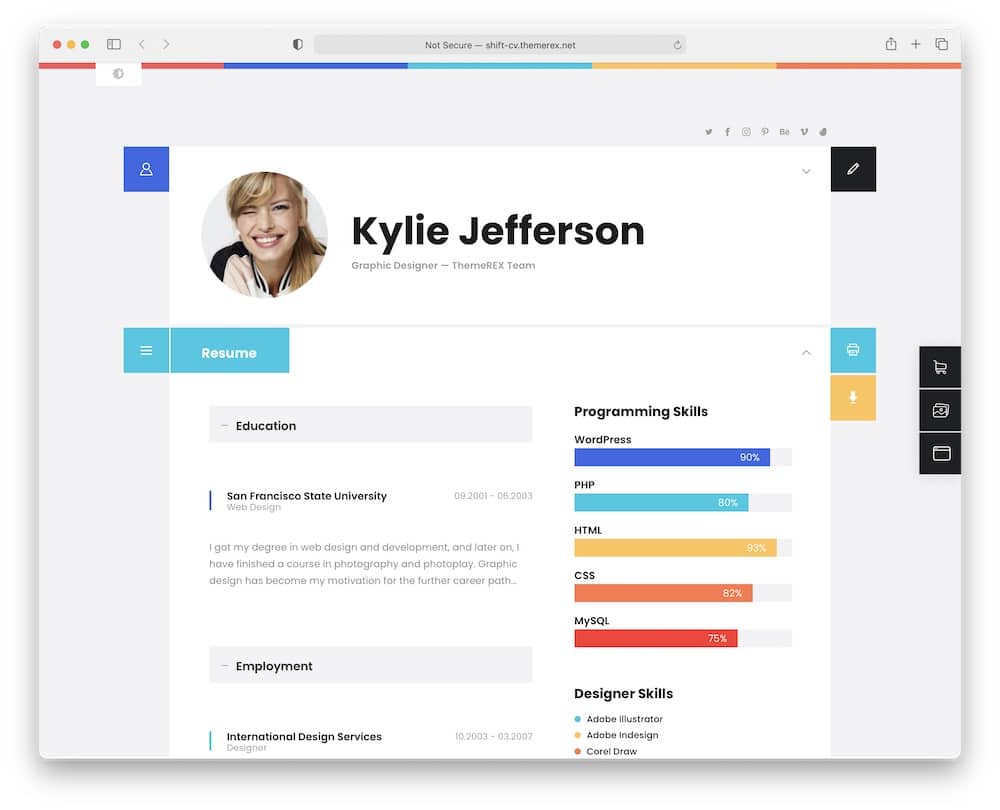 Why not check out ShiftCV biography WordPress theme? I am stoked to present you with all the amazing features of this multi-concept theme for personal pages.
The design of ShiftCV is beautifully crafted and packed with ready-to-use pages, layouts, and components. In fact, everything is fully customizable by you.
Make something they have never seen before!
By you? Yes, believe it or not, you don't need any design + code skills (save money on expensive professionals).
Be the KING of your site.
Also, you should take advantage of pre-made blog settings.
You get different blog styles, animations, and feeds, everything prepared for your hassle-free start.
Explore feature-rich ShiftCV and stand out.
ShiftCV features:
MORE INFO / DOWNLOAD
DEMO
10. Bionick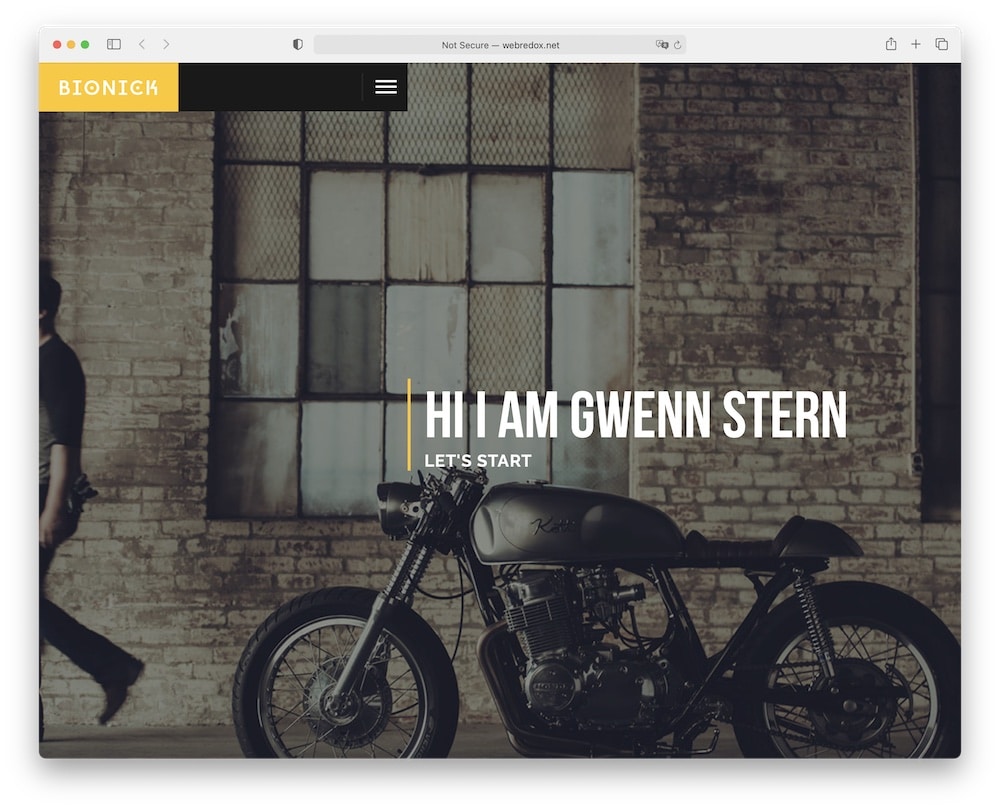 Start with a candid introduction of yourself, your passion, and your work experiences.
You can kick-off and connect with your audience in a UNIQUE and FRESH way with Bionick.
How do you create a personal website?
Creating your own site is simple and fast due to professional and smartly designed Bionick.
The personal portfolio theme uses the best WPBakery page builder – the drag and drop option saves you tons of nerves and time.
Bionick is great for beginners and experts.
Don't worry, you will have a (BIG) smile on your face while creating with Bionick.
HAPPY-GO-LUCKY.
Focus on your imagination, tell stories, showcase videos, use colors, combine different fonts, apply slideshows, and get your point across.
Successfully.
Try Bionick and engage with your audience seamlessly. Action.
Bionick features:
1,300+ sales
4.6+ star ratings
Updated for smooth operation
One-click demo data setup
Price: $69 (may vary)
MORE INFO / DOWNLOAD
DEMO
::
Note: This article was originally published on July 1, 2021. But our team regularly reviews it and updates it with necessary improvements for accuracy.