Are you searching for the best WordPress themes with sidebar menu because you don't fancy the traditional navigation position?
One very simple way of doing things differently than the rest in your industry is by creating VERICAL navigation.
Okay, you won't need to create anything because these themes already have the sidebar menu integrated for your convenience.
Just fill it with the necessary links, and that's it!
Besides ensuring complete reliability and endless functionality of each WordPress theme, I also picked a wide variety of them, so there's something for everyone.
Building business, portfolio, agency, eCommerce or blog sites is a piece of cake with any of the below designs.
Go Go Sidebar Menu!
How I Tested WP Themes W/ Sidebar Menu
The first, more general test/review, was studying the theme's user feedback, ratings, responsiveness (Google Mobile-Friendly Tool), speed (Pingdom Tools), reading through the documentation, and contacting the support team.
To do this, I first installed and activated each theme – also to check how user- and beginner-friendly the setup (+ importing the demo content) process is.
Then came the fun part.
I mainly focused on customizing each theme by going to the Appearance section in the WordPress backend and then clicking Menus.
I added menu items (like pages, posts, categories and custom links) and assigned the navigation to the (left and right, if the theme has this option) sidebar.
It was vital for me to preview and test my edits to see how the sidebar menu appeared. I previewed it on the home page and individual posts, categories and pages.
This also allowed me to test responsiveness because a sidebar menu on mobile usually (always) appears differently (lack of space) than on a desktop. Lastly, I tested browser compatibility to ensure everything flowed smoothly.
QUICK-PICK: Ultimate WP Themes With Sidebar Menu
Best WordPress Themes With Sidebar Menu
1. Uncode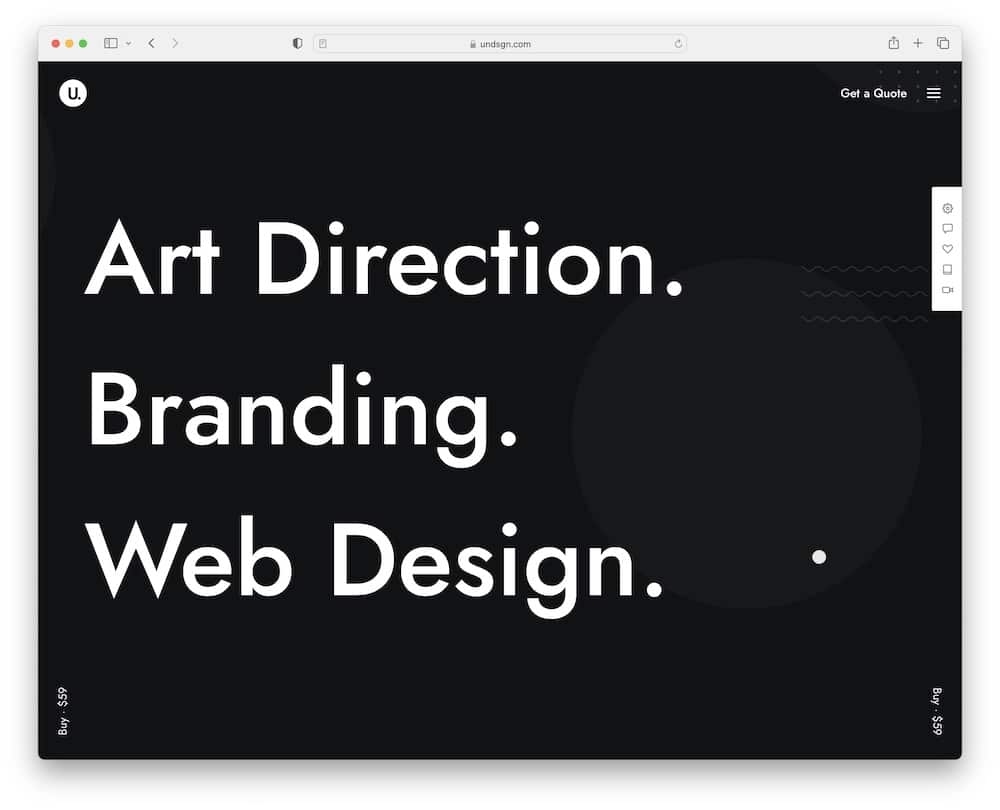 Beautiful Uncode WordPress theme is a beginner-friendly with COOL (and VERY MANY) features.
Uncode comes with multiple (one-click) homepages that are simple to customize via drag and drop WP page builder.
You can create a gorgeous online store, portfolio, blog, magazine, and much more with it.
The great thing about Uncode is that it is fully responsive, loads fast (this is how to choose a fast WordPress theme), and is designed with the best SEO practices in mind.
Thumps up!
You can also choose between different menu styles to add smart options and unique possibilities for a better and faster "website map" for your users.
Because who doesn't get annoyed by long scrolling and searching to find the desired answers on the page?
Trust me, the navigation menu in the sidebar is GOLD (but only apply to some demos, not all – although all demos support it).
Uncode features:
109,000+ sales
4.8+ star ratings
Superb creative eCommerce features & functions
Epic live page builder
Price: $59 (may vary)
MORE INFO / DOWNLOAD
DEMO
2. Bridge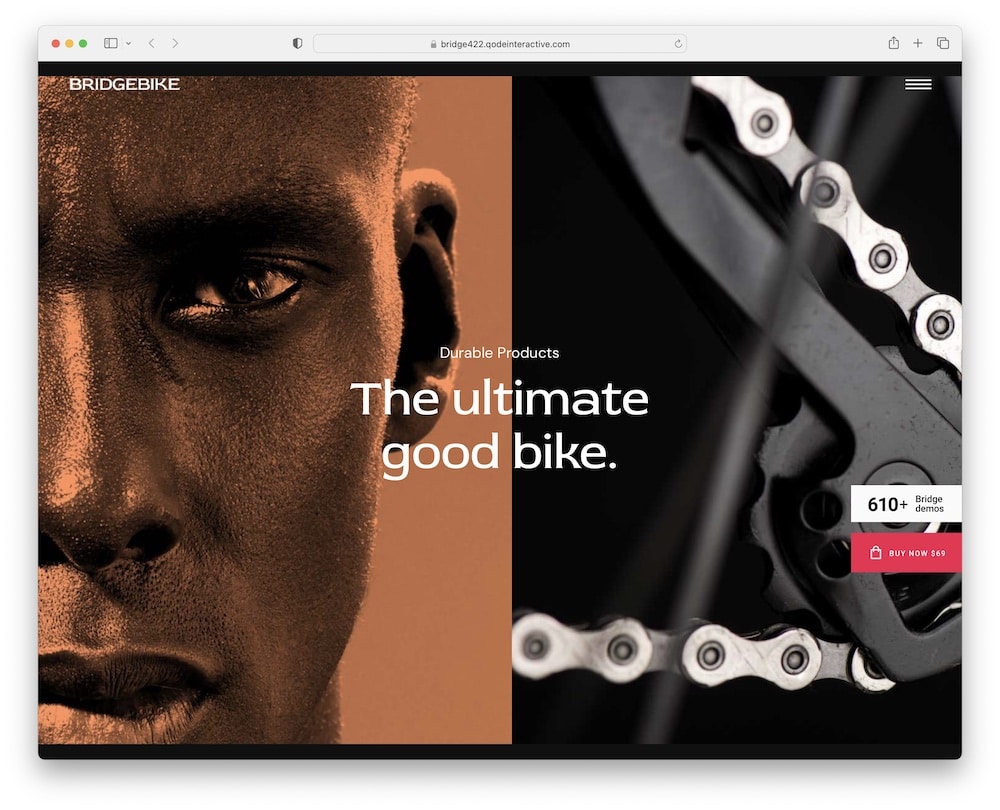 Stunning Bridge WordPress theme with sidebar menu is a multipurpose solution with a HUGE collection of ready-to-use demos.
Keep in mind, it doesn't matter what's your business idea you will find the right look for you. Besides, I am confident you will be blown away by Bridge's flexible design (like me)!
Create with WPBakery, Gutenberg, or Elementor page builder – it's your choice!
Moreover, I recommend you to check out handy step-by-step video tutorials for a painless start BUT what makes it even better is the professional Bridge's customer support (helpful and reliable)!
Bridge also offers social media integration for smooth engagement with your customers.
Oh, and I love to add extra functionality to sites with interactive WP shortcodes and elements.
Bridge features:
199,000+ sales
4.7+ star ratings
610+ demos (!)
200+ customizable elements
Price: $69 (may vary)
MORE INFO / DOWNLOAD
DEMO
3. Betheme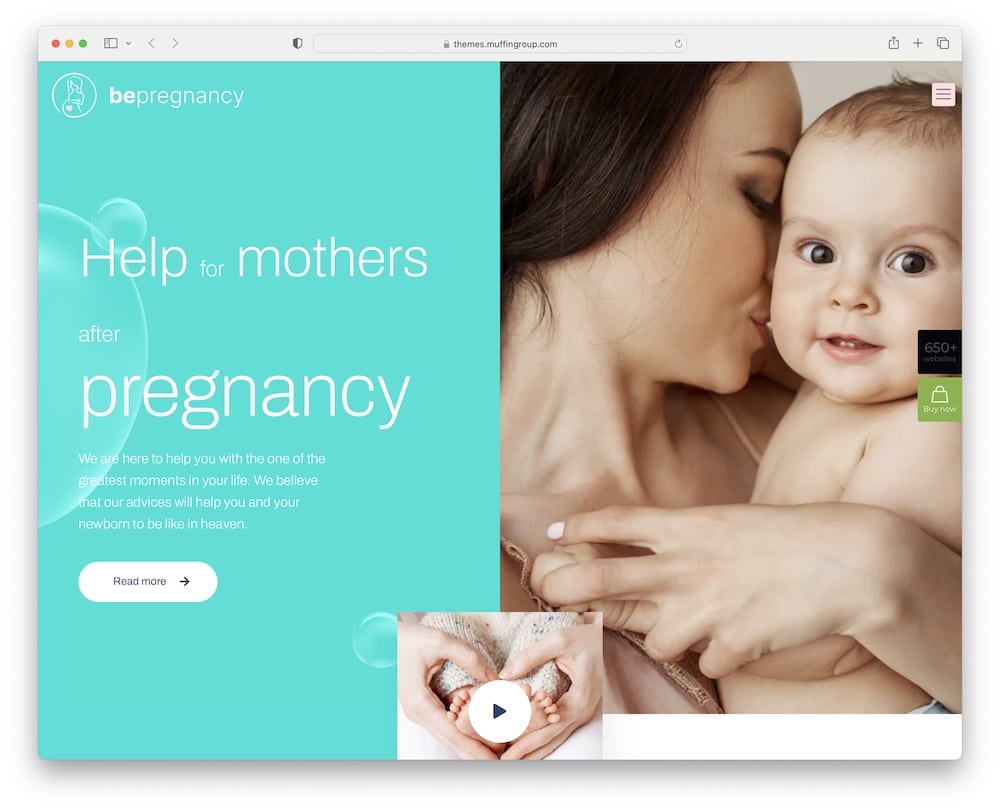 Be different and get noticed NOW with the Betheme WordPress theme with sidebar navigation.
The best part: You don't need coding or design experience to work with Betheme.
It gives you access to the amazing live editor, so use it like a PRO from header to footer (and everything else) and build your dream site!
You can even try (over and over) different pre-made mega menus, layouts, sidebars, colors, and blocks, to find the perfect match for you.
Furthermore, Betheme offers FREE lifetime updates for carefree website management. Hurray!
Of course, you also get handy elements for extra site functionality and amazing shop elements for a better customer experience.
You have to experience Betheme!
Betheme features:
280,000+ sales
4.8+ star ratings
Exceptional performance
Included exclusive BeBuilder (free of charge)
Price: $60 (may vary)
MORE INFO / DOWNLOAD
DEMO
4. Porto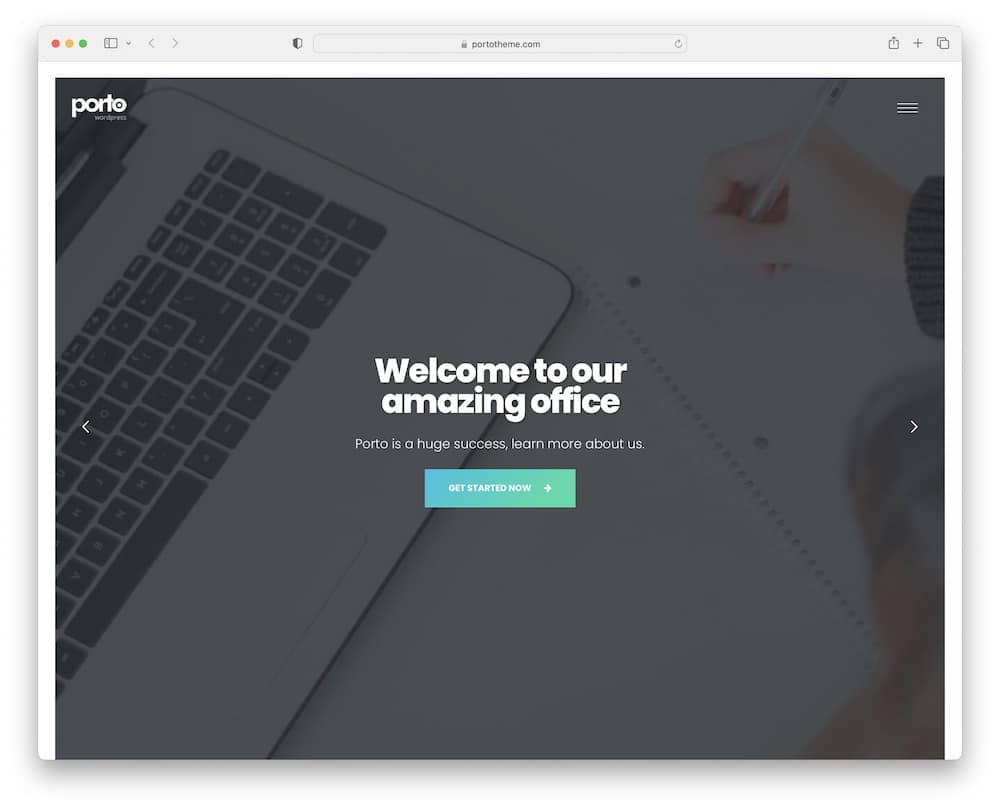 Increase your online presence with the modern Porto WordPress theme and create any website you want with a handy sidebar menu.
Creative Porto is compatible with the most popular plugins such as WooCommerce, Elementor & WPBakery page builders, and Slider Revolution.
Numerous options allow you to set up pretty galleries, a valuable portfolio, informational pages, Google Maps (find more WP themes with Google Maps integration), fun animations, powerful popups (check how to create a popup in WordPress), custom forms, and much more.
Moreover, Porto can be visited from all the major browsers and is 100% responsive – above all, really friendly to mobile users. HI5!
I think you will also enjoy choosing between unlimited color skins, Google fonts, unique icons, and sidebars. You can even set up shop pages showing from 1 to 9 columns of products.
Keep up the GOOD work with Porto!
Porto features:
83,000+ sales
4.9+ star ratings
WPBakery + Elementor compatible
AI-supported website building (thanks, Elementor!)
Price: $59 (may vary)
MORE INFO / DOWNLOAD
DEMO
5. DORO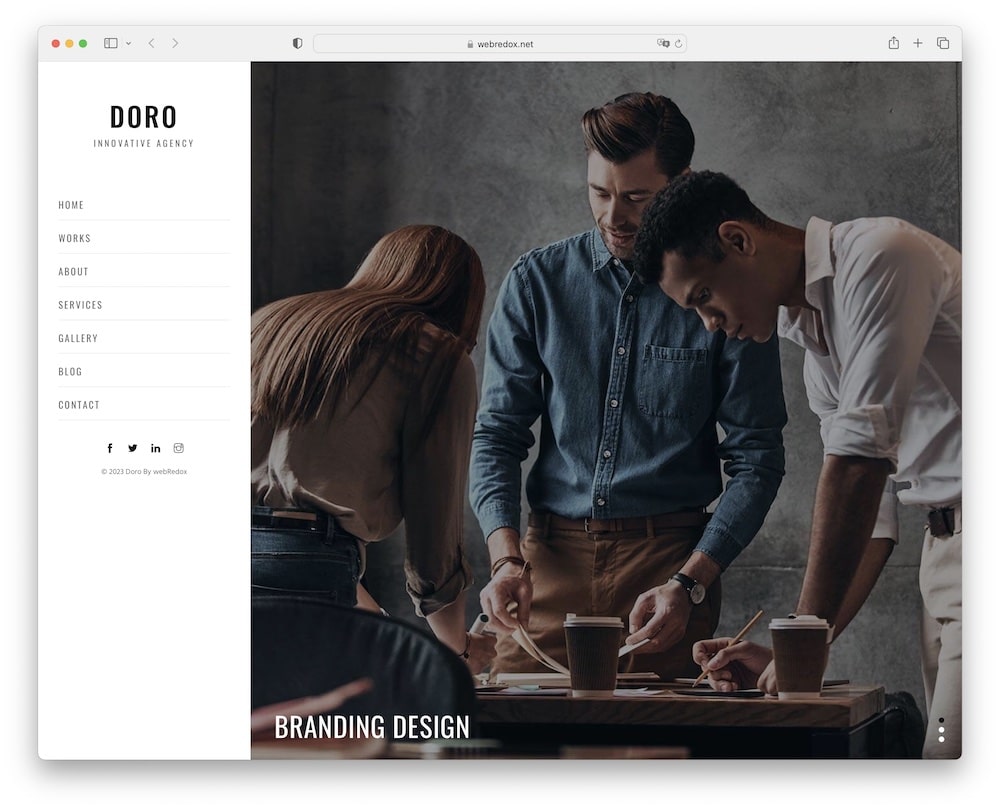 Bring your ideas to life with the modern DORO WordPress theme with sidebar menu.
Ready-to-use DORO can be imported with a single click, giving you complete visual control over its look. Trust me, it is easy to manage a website with the drag and drop technique.
Besides, if you want to find out how DORO performs and works, check out the extensive documentation and become fully familiar with it. But no need for coding knowledge!
Also, I like to build "show-off" forms with Contact Form 7.
Remember, it's essential to grow your email list and stay in touch with your (existing and future) customers.
DORO is as well optimized for best SEO practices to assist you with ranking higher in search engines (I love Google too).
Just high-five yourself!
DORO features:
320+ sales
4.7+ star ratings
Custom WP widgets
Dark & light mode
Price: $69 (may vary)
MORE INFO / DOWNLOAD
DEMO
6. uDesign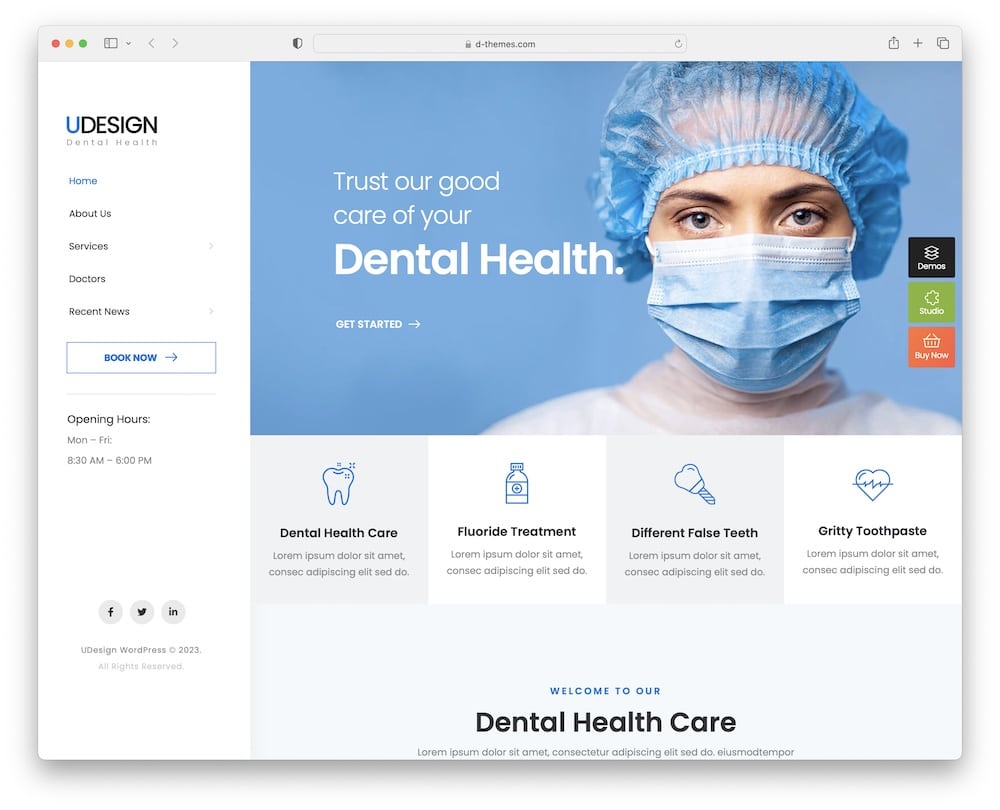 Check out the uDesign WordPress theme with sidebar menu – a powerful web solution for your growing business.
I am impressed!
uDesign comes with pixel-perfect demos, built-in SEO and is optimized for speed. It's also a very secure WordPress theme you can use for years to come.
Yup, we all want visitors, especially satisfied ones!
Besides, you will fall in love with a bundle of design tricks and options that can be customized with the WPBakery page builder.
And remember, Slider Revolution is the best plugin for advanced sliders (included for FREE)!
Also, you can change uDesign's colors, add elements, set up popups, and play around with header & footer possibilities.
Hello boss.
uDesign can as well provide you with the excellent assistance of translating your new website into any language you need. Go global, be local, and engage with the people you want.
You can choose any of these WordPress translation plugins – uDesign is compatible with all.
uDesign features:
53,000+ sales
4.6+ star ratings
Speedy setup wizard
550+ practical templates
Price: $59 (may vary)
MORE INFO / DOWNLOAD
DEMO
7. Tower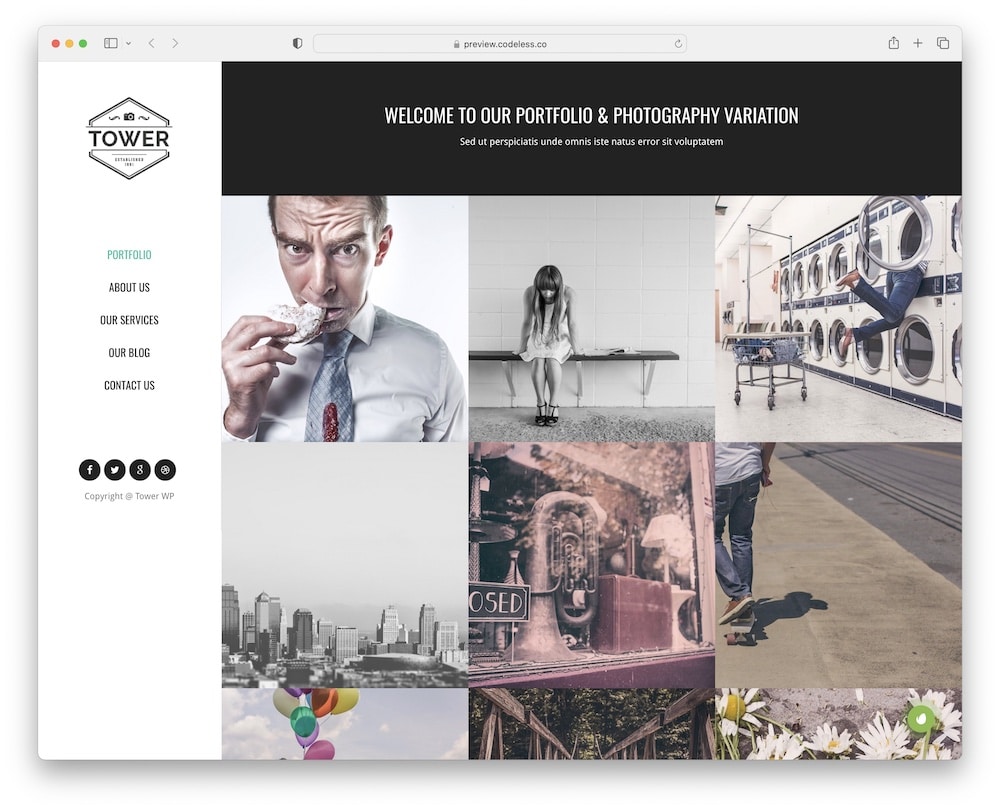 You can use the stylish and clean Tower WordPress theme to your full advantage when creating a business site.
If you feel like you need something quick and simple, then you have come to the right place:
You can install the Tower demo with a single click!
Due to the clever mega menu, you can create user-friendly navigation to keep visitors on your site and encourage them to take action.
Because when you can smoothly find everything you need, browsing becomes pure joy.
Moreover, the No.1 WooCoomerce includes all you need for a beautiful online store!
Invite visitors to choose, order, and pay for your products or services with a few clicks.
I also recommend you use Tower's blog layouts. YES, a blog is a fantastic tool for free traffic.
Tower features:
3,500+ sales
4.3+ star ratings
Supports wide & boxed layouts
Parallax & video backgrounds
Price: $59 (may vary)
MORE INFO / DOWNLOAD
DEMO
8. TheGem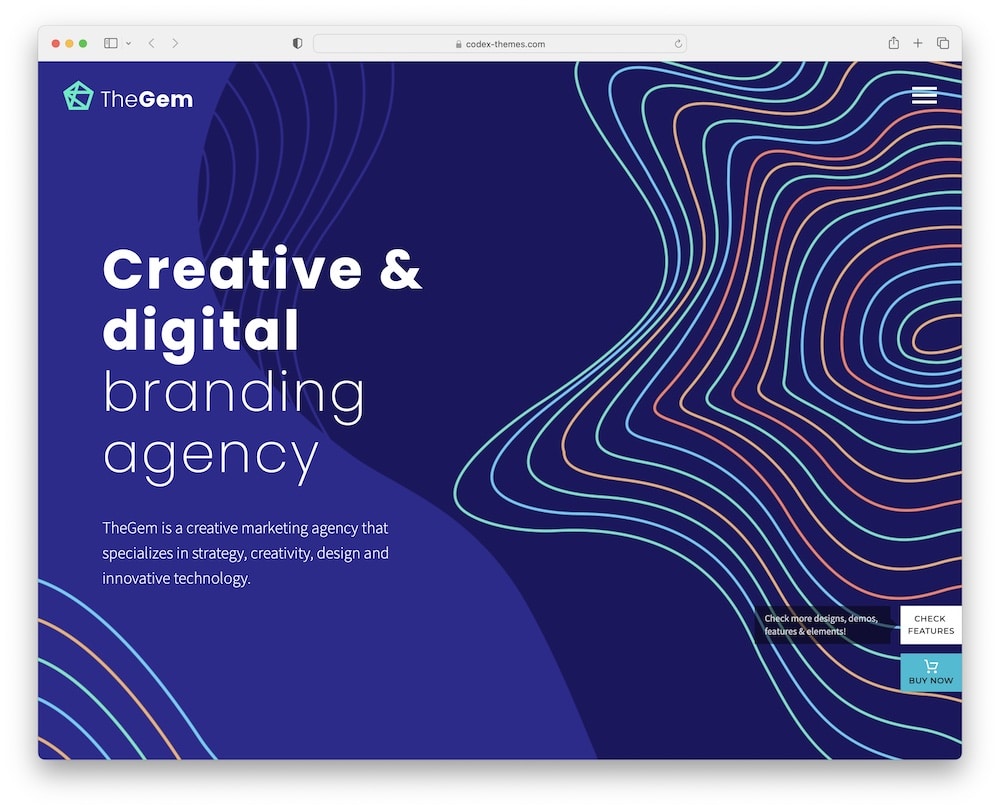 Build a kick-ass website that looks gorgeous and modern no matter what device or browser your clients use.
Let's focus on TheGem WordPress theme with sidebar menu.
The best part: You can choose between Elementor and WPBakery page builders. One theme, two gems!
You can improve your site look with customizable skins, a bundle of pre-made elements, the most popular plugins, and beautiful page sections.
And the word is: YES.
Oh, and I really like all those elegant gallery layouts.
Furthermore, when visitors scroll through your content, you can set up stunning parallax theme effects or video backgrounds to grab their attention. Yup, TheGem can be irresistible!
And keep calm, TheGem includes GDPR compliance for secure data protection.
TheGem features:
73,000+ sales
4.8+ star ratings
SEO-friendly code
Multilingual & RTL ready
Price: $59 (may vary)
MORE INFO / DOWNLOAD
DEMO
9. MediaCenter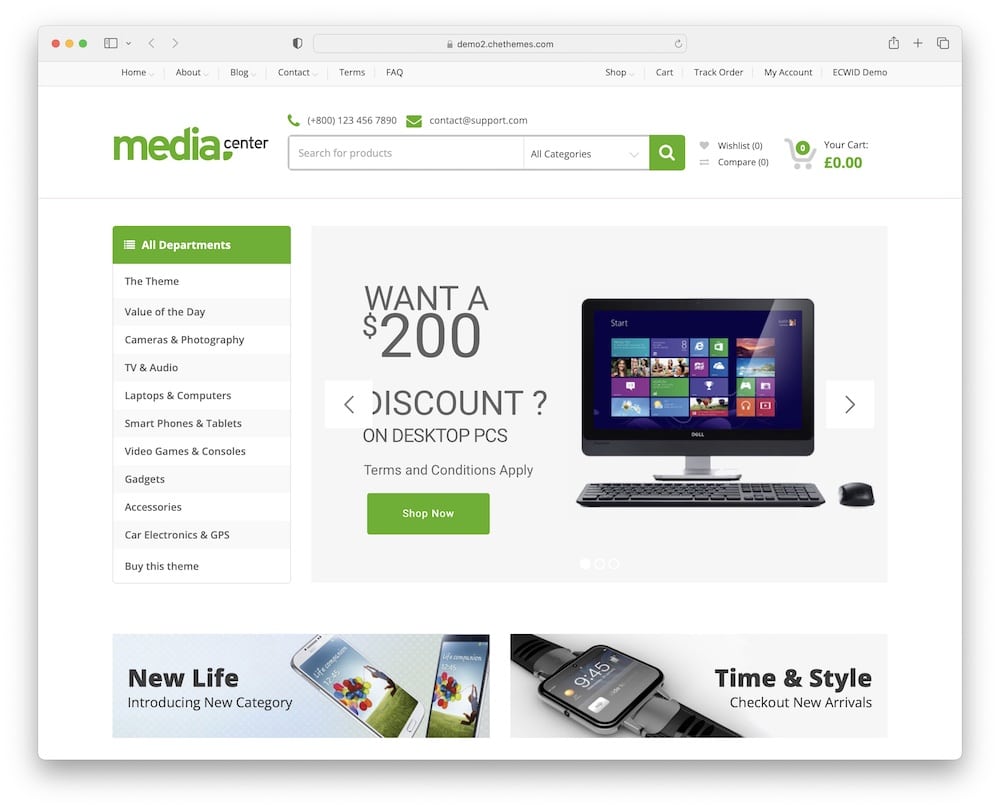 With MediaCenter WordPress theme with sidebar menu, customers won't stop talking about your AWSOME website!
Keep in mind that MediaCenter is fully customizable and includes various pre-made styles, layouts, and elements.
Of course, you can as well pick from unlimited colors and tons of Google fonts!
Moreover, irreplaceable WooCoomerce offers extra tools for an even better user experience.
You can set up a wishlist, product comparison, lazy loading, quick filters, and use eye-grabbing product labels.
BTW: MediaCenter comes with free updates and professional customer support! FREE.
Feel the startling speed and provide smooth scrolling satisfaction with MediaCenter. ON-POINT combo.
Note: If you need more alternatives, check my collection of the best WordPress gadget themes.
MediaCenter features:
2,400+ sales
4.7+ star ratings
Integrated live Ajax search
Touch & swipe friendly
Price: $59 (may vary)
MORE INFO / DOWNLOAD
DEMO
10. Refrakt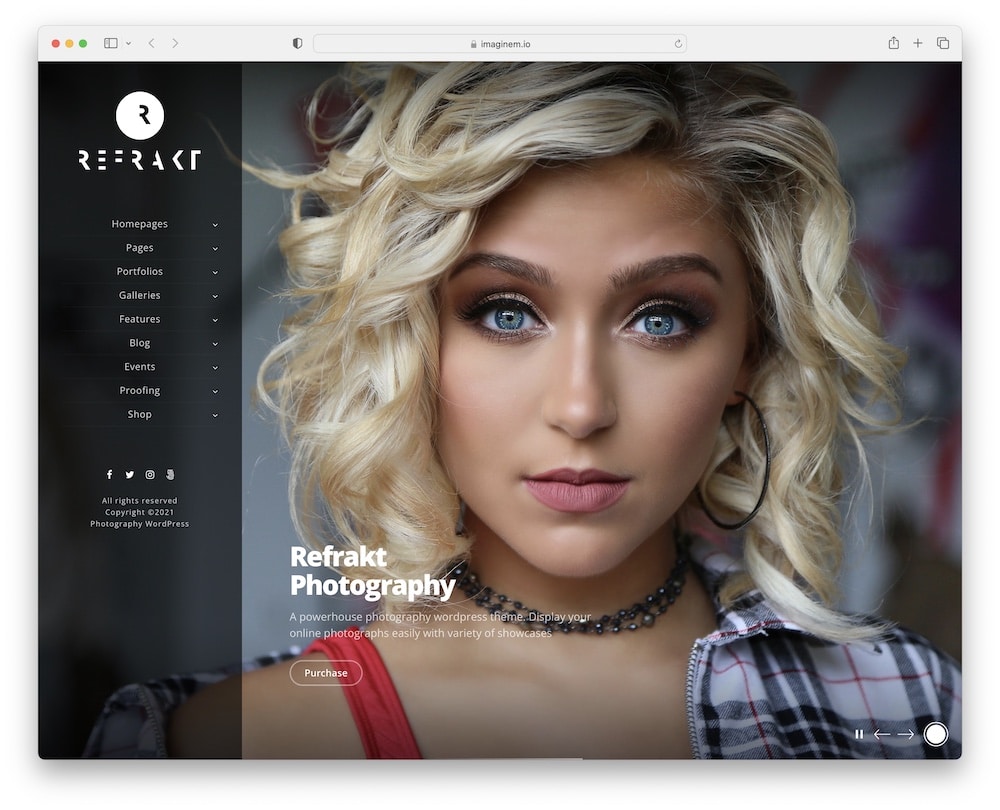 Think BIG and act fast with the gorgeous Refrakt WordPress theme with sidebar menu!
Modern Refrakt is compatible with popular plugins such as Slider Revolution, WooCommerce, Contact Form 7, and MailChimp. God bless these tools!
And as made abundantly clear, I love fullscreen galleries and online portfolios. Perfect for photographers to attractively display their work.
Besides, Refrakt comes with both dark and light skin. The best part: You can change the look with a single click.
I join the idea of dark design; not only does it look professional and premium, but it is as well beneficial for eye health.
Thanks to blog layouts, you can inform your fans and visitors about upcoming events, exhibitions, and news from the photographer's lifestyle.
Refrakt features:
680+ sales
4.6+ star ratings
Password-protected sensitive content
Multi-level sidebar drop-down menu
Price: $59 (may vary)
MORE INFO / DOWNLOAD
DEMO
11. Elessi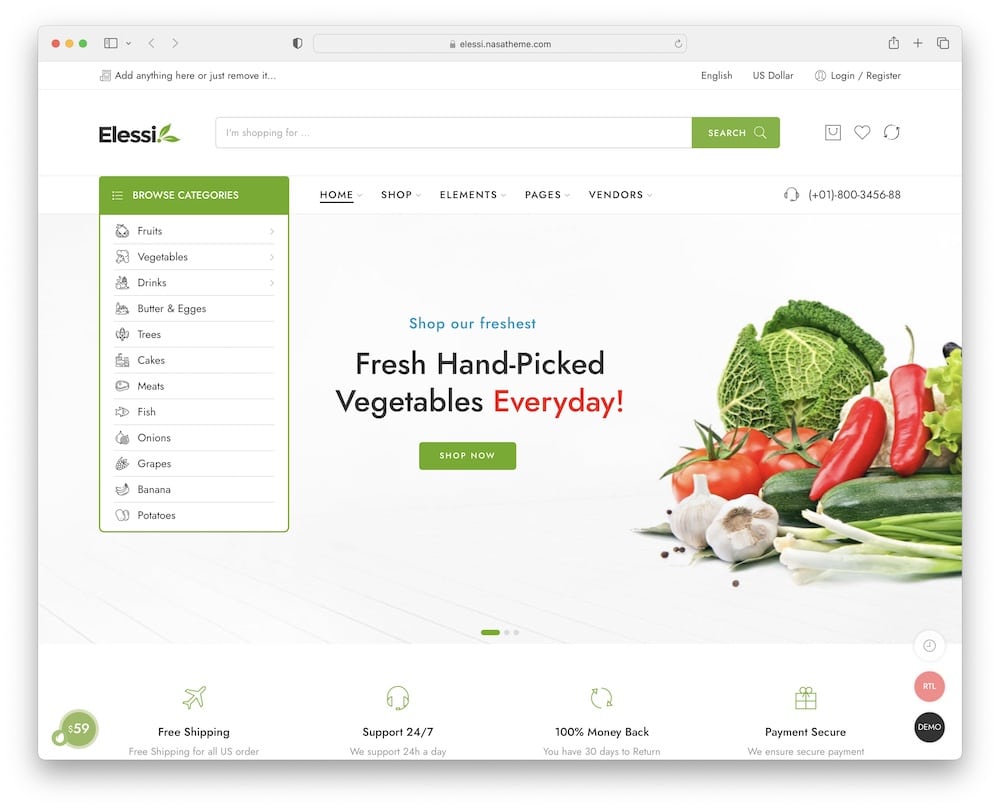 Let's talk about the elegant Elessi WordPress theme with sidebar menu.
I love clean and trendy homepages, plus the sidebar menu works perfectly with the whole interface.
Everything about Elessi comes ready to use, so it's simple to get started even if you don't have any skills!
Moreover, if you plan to sell products or services online, you will be astonished by the unique selection of tools Elessi includes.
From the shopping cart and presentation styles to the checkout page – Elessi is designed for smooth conversions.
Since Elessi is fully responsive and retina-ready, customers will enjoy shopping from every device (especially mobile) from the comfort of their homes.
Keep in mind, Elessi is extremely versatile, pair it with any idea you have and enjoy your new website. Just how I like it, too!
Elessi features:
5,800+ sales
4.9+ star ratings
Supports enabling RTL in WordPress
Carefully design for the best mobile shopping experience
Price: $59 (may vary)
MORE INFO / DOWNLOAD
DEMO
12. JupiterX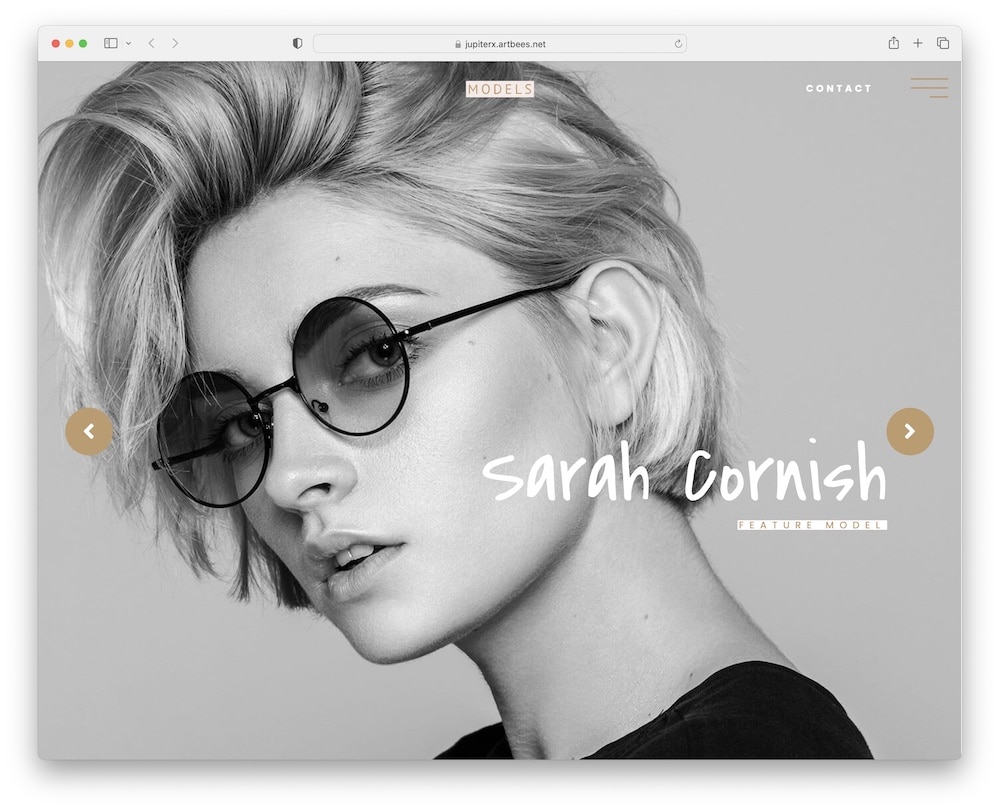 You'll be amazed by what the JupiterX WordPress theme with sidebar menu can do for you.
Stunning JupiterX is a best-selling theme that is especially popular among freelancers.
It comes with a HUGE collection of homepages (450+) that can be easily transformed into your dream site!
All you need, and more.
You can design an outstanding mega menu, drag-n-drop elements to desired spots, use custom icons, and play with motion effects.
My fav: Lottie animations!
Plus, you can create sign-up forms and popup banners for better engagement with your visitors.
BTW: JupiterX is RTL and translation ready, so you can translate your content to any language you need. Might just be your ticket to success!
JupiterX features:
171,000+ sales
4.7+ star ratings
Simplified mega menu builder (w/ 230+ elements)
100+ special widgets for site personalization
Price: $59 (may vary)
MORE INFO / DOWNLOAD
DEMO
13. HyperX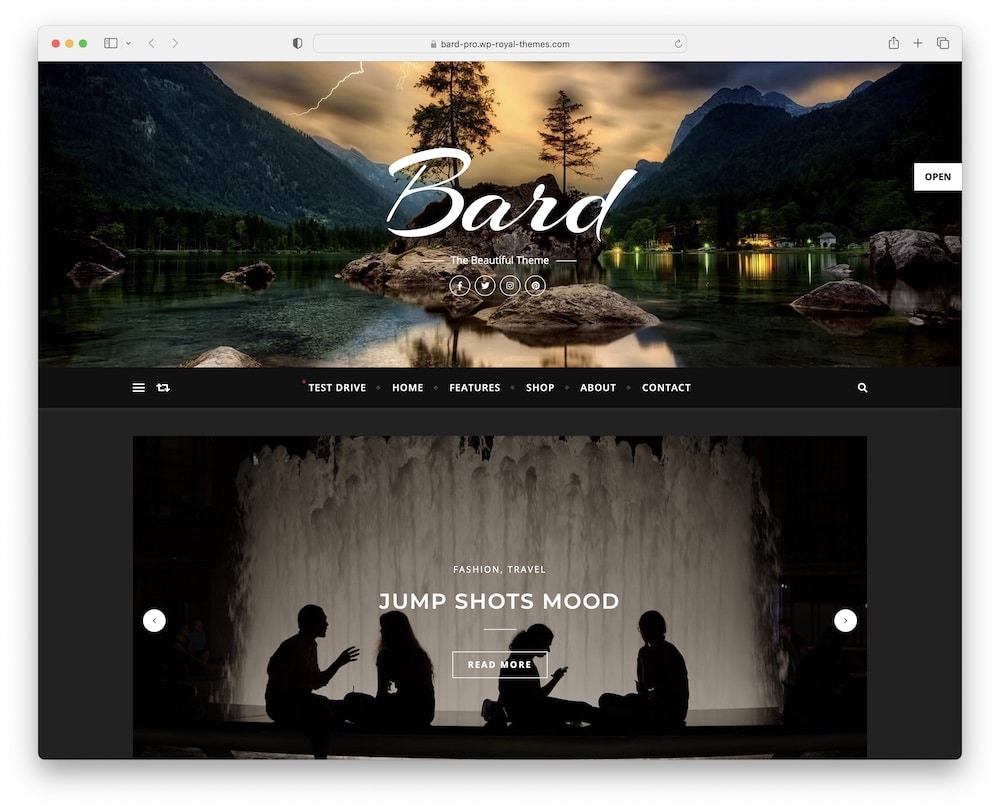 Create an AMAZING online portfolio with the HyperX WordPress theme with sidebar menu.
After all, the primary purpose of a great navigation tool is to make your customers' lives easier.
Stylish HyperX comes with a one-click demo import that you can customize according to your design dreams.
Reorganize elements in your desired position by dragging them to the selected place (real-time building) for the fastest results.
And even if you are a beginner, you'll feel right at home!
Want to inspire your visitors?
Then choose one of the pre-made blog layouts, publish valuable content, keep your fans informed, and share tricks and tips about your business.
Oh, and included child theme comes as a cherry on top, allowing you to take customizations to the next level – confidently!
I know; HyperX has your name all over it.
HyperX features:
5,200+ sales
4.5+ star ratings
Sub-category filtering
One- & multi-page layouts
Price: $39 (may vary)
MORE INFO / DOWNLOAD
DEMO
::
Note: This article was originally published on June 22, 2023. But our team regularly reviews it and updates it with necessary improvements for accuracy.