Are you searching for the best free and premium single product Shopify themes?
I thoroughly tested 35+ themes to bring you the ultimate solutions.
First, you can approach any industry and niche with these. (They fit any product you'd like to push.)
Second, you can set up a one-product store within minutes.
Third, you don't need any coding and design skills to achieve professional levels.
Fourth, every theme is fast loading, responsive and Google-ready out-of-the-box.
Fifth, you're in COMPLETE control.
This post covers:
Enough benefits?
I'm down! Are you? GO!
THE ULTIMATE 3:
Best Overall Single Product Theme: Votto
Best Single Product Theme w/ Most Demos: Kolly
Best Free Single Product Theme: Debut
Best Single Product Shopify Themes
1. Votto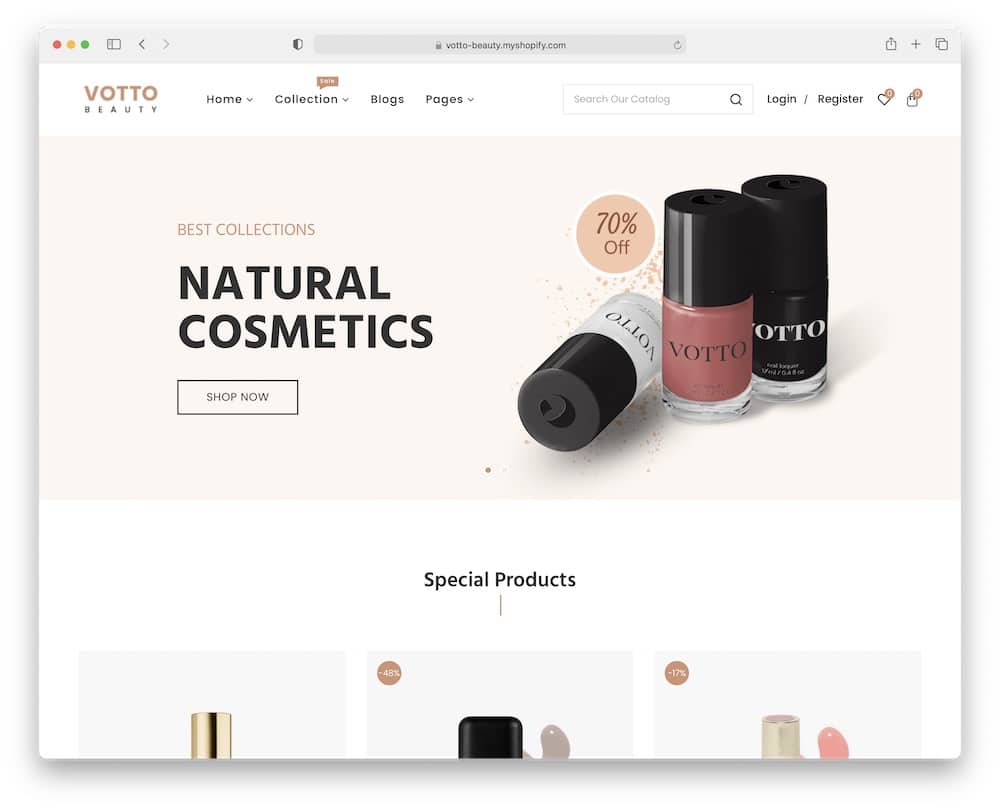 I like simplicity, and that's partly why I love Votto. This multi-purpose theme is dedicated to selling your products in the best way possible. And is more popular than you expect.
Here's what I know:
With Votto, you get seven homepages (fast installation), various header and footer options, a gorgeous product page, mega menu, and pre-made blog layouts.
WHOA, Votto is full of stunning features.
Who's ready for many animations, buttons, sidebars, tabs, colors, and popups? I sure am!
IMPORTANT: Votto is also fully responsive, compatible with all major browsers, and SEO optimized. No wonder it looks so good on any screen.
Too GOOD to be true? Just try it out!
Votto features:
340+ sales
5-star rating
Social media integration
Price: $48 (may vary)
MORE INFO / DOWNLOAD
DEMO
2. Fabulous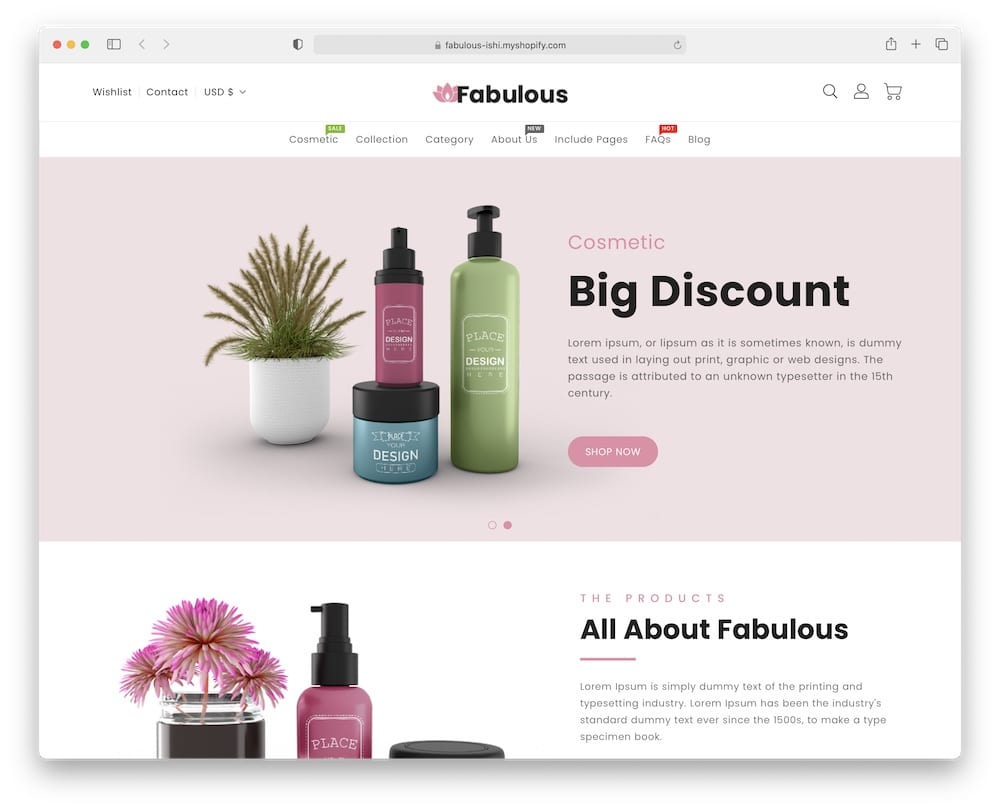 Everything you love about your brand gets even better when you promote it with Fabulous single product Shopify theme. Pretty COOL.
Fabulous is super easy to customize and you can change it exactly as you desire. You get pure power from its amazing drag and drop sections – YUP, you can move and mix blocks to fit your style.
But wait, there's more.
You can make an impact with Fabulous's speed and performance (score A!). In my practice, user experience can break or make a website. Think about it for a moment.
BIG. VALUE.
OH, and thanks to stunning Ajax filters, smart cart & search system, you can easily highlight your one product store and surpass your competition.
Win-win-win – Fabulous.
Fabulous features:
530+ sales
4.5+ star rating
Multi-concept demos
Multi-languages & currencies
Price: $49 (may vary)
MORE INFO / DOWNLOAD
DEMO
3. Hublet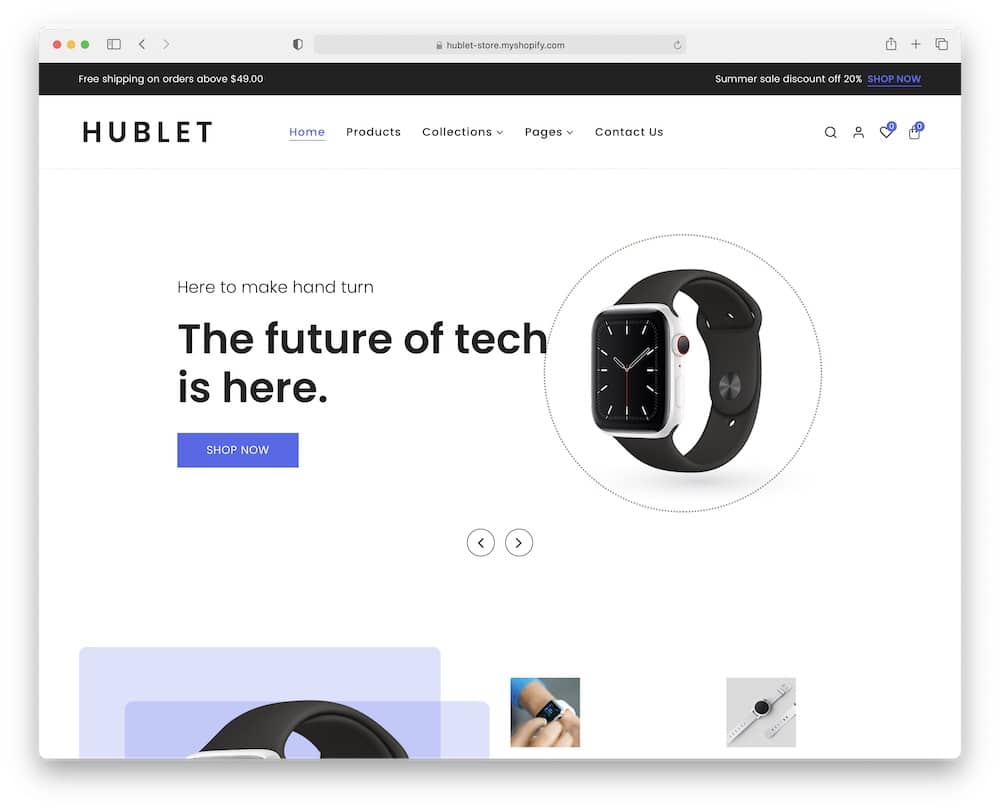 Create an irresistible website with a modern Hublet single product Shopify theme (press a few buttons, install homepage, and voilà).
Just smile and keep scrolling.
Hublet has a flexible admin panel, blog page design, Google Fonts, popups, and a bundle of popular tools. Everything you need for a quick and easy start of your one product store.
Deck it out as you wish.
Be creative.
Moreover, Hublet includes even a comprehensive mega menu – an excellent choice if you have many options. It can be displayed in a two-dimensional drop-down layout.
COOL.
I la-la-la like it!
Hublet features:
30+ sales
4.6+ star rating
Bootstrap base
Catchy slideshow
Price: $34 (may vary)
MORE INFO / DOWNLOAD
DEMO
4. Shopify Startup Theme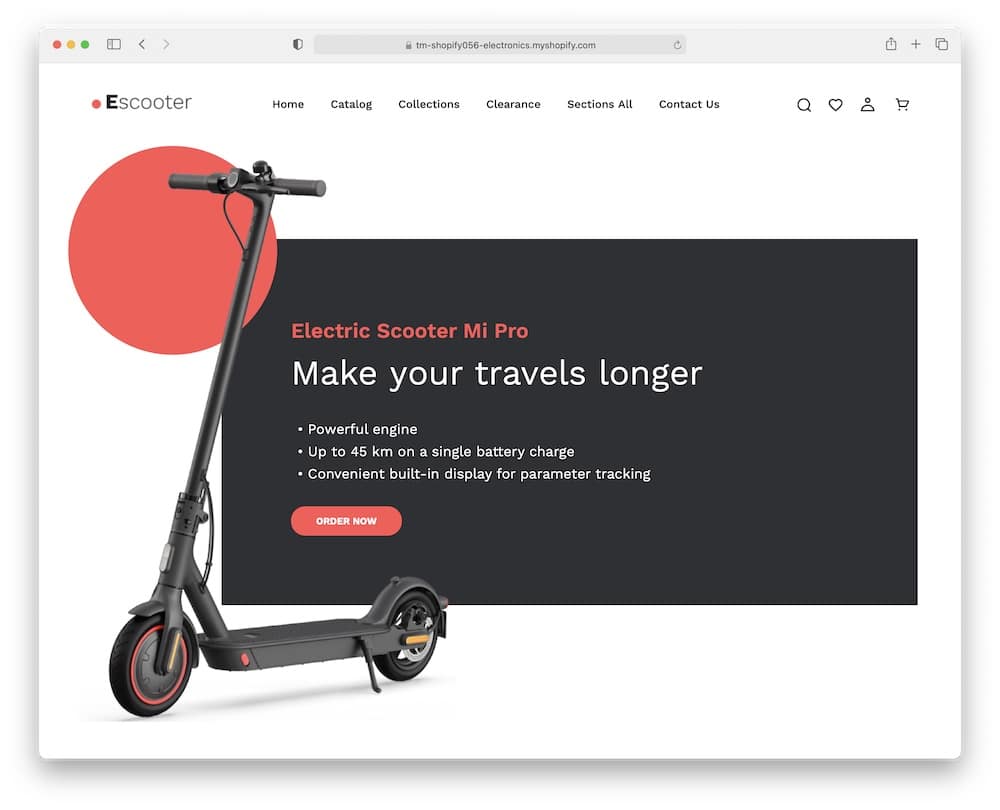 NO need to limit your imagination, Shopify Startup Theme gives you all the freedom you need. Just add, reorder, remove, mix and match the elements.
You can also (super easy) connect Shopify Startup Theme with your social media profiles. Share your ideas, thoughts, and products with your followers. NEXT UP: Increase your sales.
The main goal of this single product store theme is a user-friendly experience.
It's all about powerful product sections, advanced filtering, beautiful sliders, newsletter integration, praiseworthy testimonials, and top-notch loading site speed.
A fluid layout and adaptive design will make your visitors engaged.
Plus, you deserve the best customer service, and Shopify Startup Theme has an impressive one.
Shopify Startup Theme features:
20+ sales
4.7+ star rating
Works for dropshipping
Excellent performance
Price: $39 (may vary)
MORE INFO / DOWNLOAD
DEMO
5. Strolly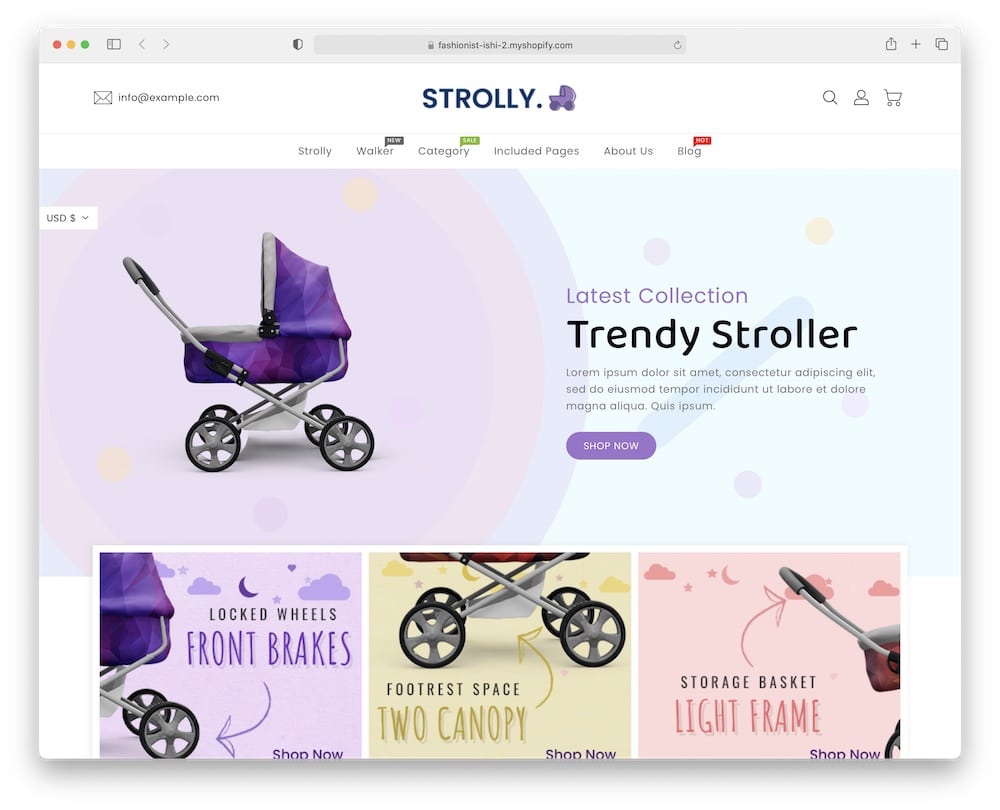 Strolly makes a great choice for a kid accessories store. Basically, it's all about stunning presentation and smooth scroll.
Strolly is cross-browser compatible, meaning your site will work seamlessly in Chrome, Firefox, Safari, Internet Explorer, and more. Strolly is also a mobile devices' best friend.
We also need to discuss the most popular features included. You get Ajax technology (LUV, LUV, LUV), parallax theme effect, different design styles, mega menu, and product countdown timer.
This stuff is good.
Moreover, with Strolly, you can GO worldwide due to its multilanguage (and currency) option. You are off to an excellent start.
Strolly features:
40+ sales
5-star rating
Drag & drop method
Optimized for SEO
Price: $34 (may vary)
MORE INFO / DOWNLOAD
DEMO
6. Sinp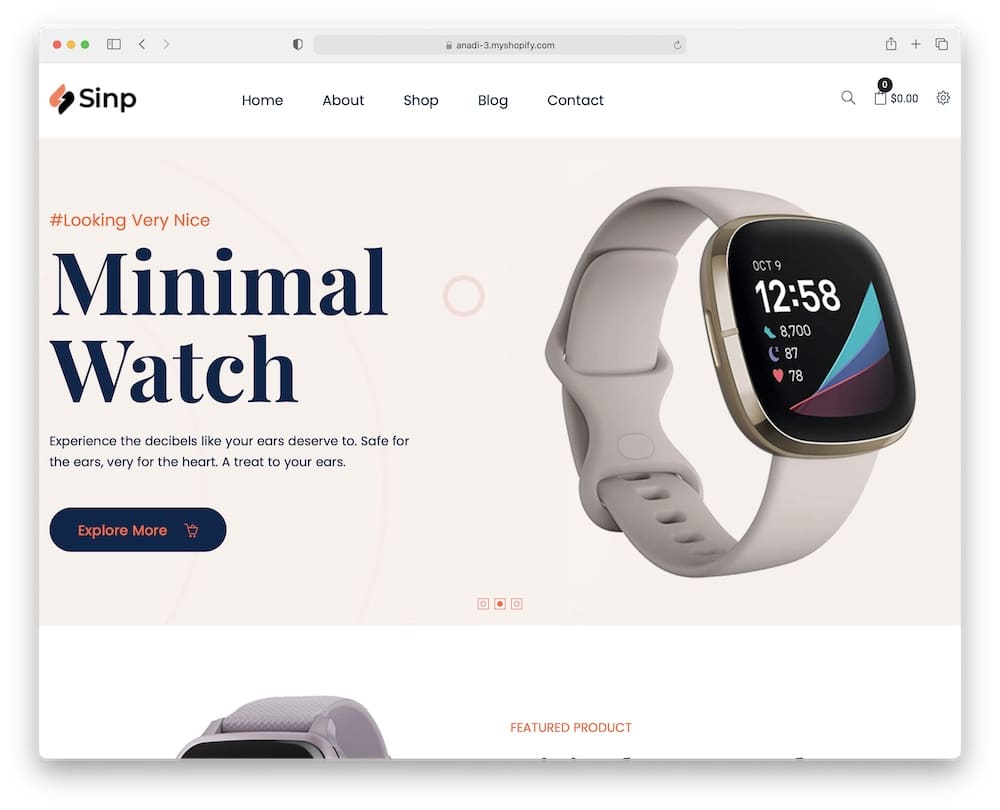 There's just something about Sinp single product Shopify theme that makes a person feel good. Its elegant, fresh, and versatile.
Yes, it looks super professional and authentic.
Sinp offers a lot of flexibility (great advantage). Besides, you can choose between different homepages, list or grid view styles, custom layouts, numerous shortcodes, and many colors. BINGO.
Breaking NEWS: You can use your arm and mind muscles to start writing your blog.
Remember, people come back because of the value and rich content. Go beyond the basics and you can reach all of your goals.
You can also learn more about Sinp in its belonging documentation – NEARD. OUT. EVERYTHING.
Sinp features:
100+ sales
4.1+ star rating
Currency switcher
Shipping calculator
Price: $39 (may vary)
MORE INFO / DOWNLOAD
DEMO
7. Trally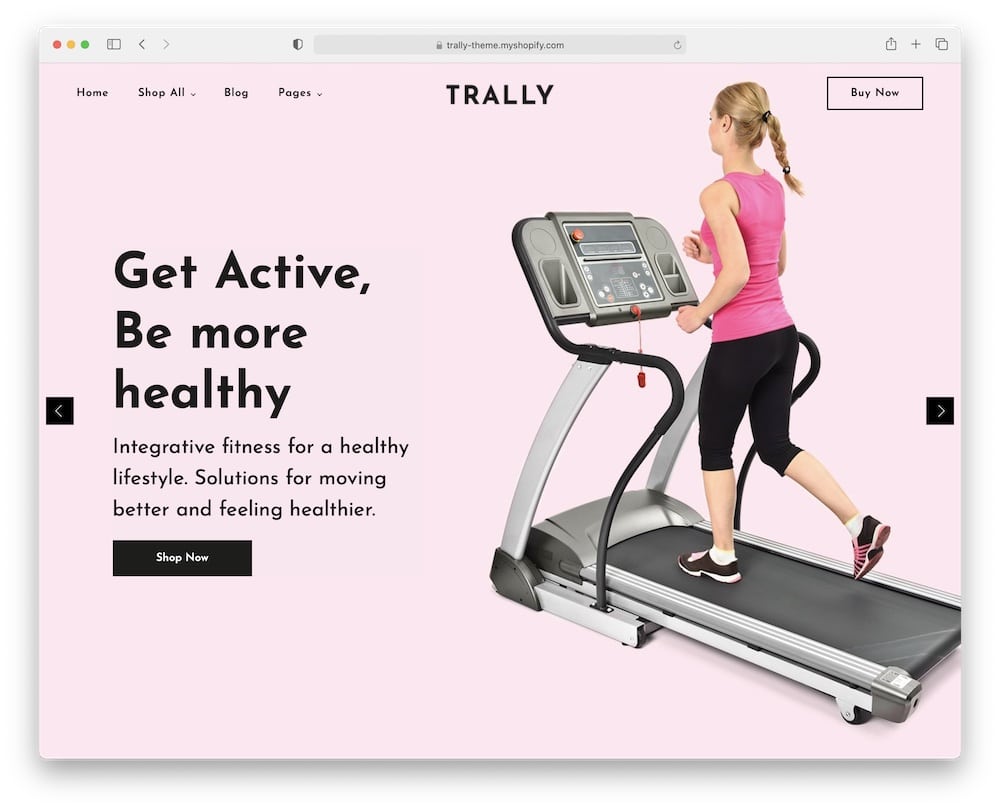 Fast and powerful? Adaptable? Modern? Easy to use? Fully responsive? That's Trally one product Shopify theme. YES. You are right to think that it's life-changing.
Of course, Trally comes with ready-to-use layouts and drag-n-drop editor. Why would you complicate your life if everything is already waiting for you! Click (simple install) and start building. 🙂
Best of all, Trally includes some of the most popular tools such as Ajax technology, mega menu, Slider Revolution, and much more.
Plus, it works smoothly on different devices and is SEO optimized (be Google's best friend).
Trally has sleek typography, smart icons, unlimited colors, sliders, and special effects.
REAL. CREATIVE. POTENTIAL.
Your journey to success starts here!
Trally features:
50+ sales
4.8+ star rating
GDPR compliance
Price: $59 (may vary)
MORE INFO / DOWNLOAD
DEMO
8. Boze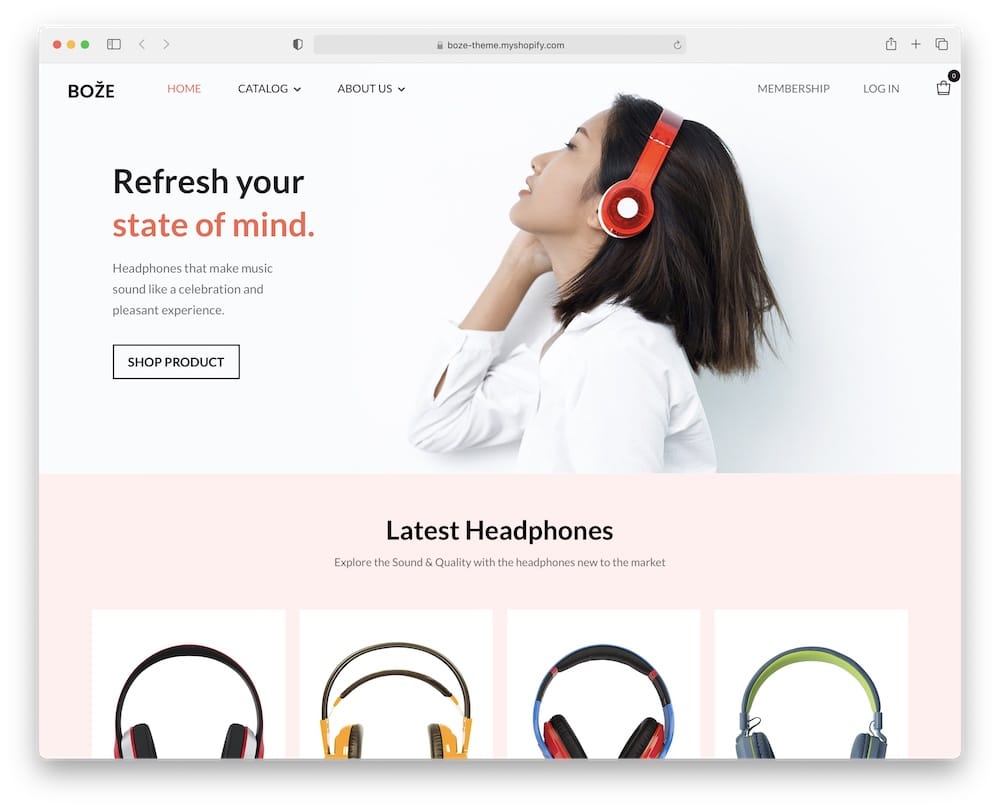 Hello, awesomeness.
Let's discuss the flexible Boze single product Shopify theme. The COOL part about it is that comes with brilliant features, social integration (!) and is even coded with SEO in mind. YAY.
I was also surprised by the simple use of Boze (definitely a keeper), plus it gives you tons of options, pre-made designs, and can you can fully modify it.
You can set it up with 0 coding knowledge required (100 bonus points).
Like that would not be enough, you get even five different styles of mega menu – a perfect choice for large navigations.
And, yes you can upload background images, add icons, or other visual elements.
The stars are aligning for you. Grab Boze today!
Boze features:
MORE INFO / DOWNLOAD
DEMO
9. Electon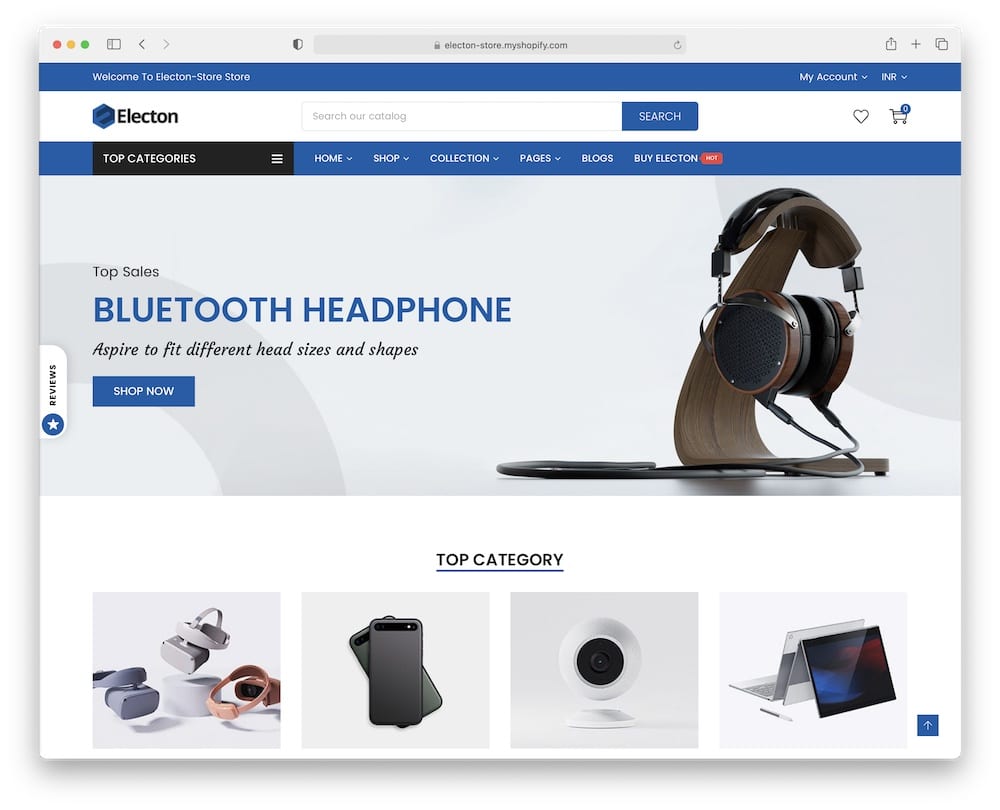 Oh, my word. This is heaven-sent!
This Electon one product Shopify theme could be – has been – is currently – a game-changer for single-product stores.
It fits anywhere and everywhere in your life because when something is so luxuriously crafted, modern, and responsive, how can it not be?
Electon was made for all sorts of eCommerce stores (multipurpose theme). Plus it is amazingly convenient for a vast collection of items. It also handles popular features – AHA you are in for a treat!
Next up: Electon is fully compatible with all major browsers. Keep in mind, web surfing should be a fun, engaging, and enjoyable experience for all users! BIG. DEAL.
Simple, efficient, attractive, and much more: Electon is worth looking (YES, right now).
Electon features:
150+ sales
5-star rating
Full-width & boxed layout
Product quick view
Price: $39 (may vary)
MORE INFO / DOWNLOAD
DEMO
10. Matres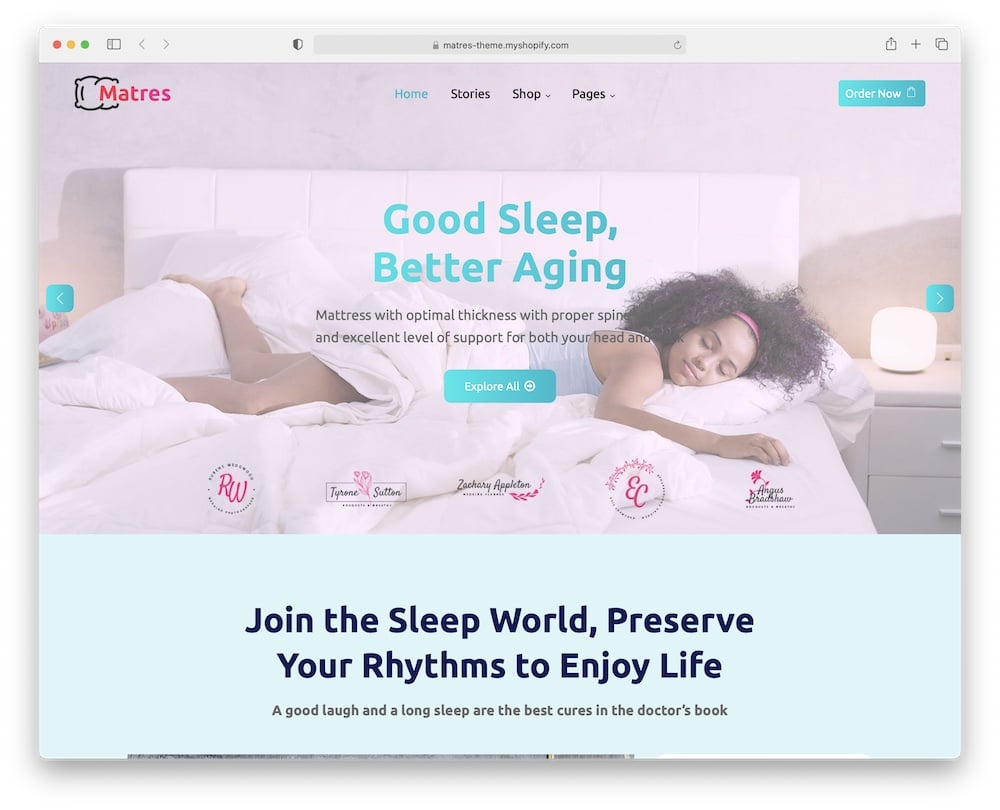 Sweet dedicated readers, I present to you Matres one product theme. It's fully customizable, versatile, and user-friendly. Good news!
Moreover, this one product store theme comes with a fresh and colorful design, plus it's well organized due to the advanced mega menu (multi-level navigation).
Repeat after me: I can create my shop, blog, and even add customer testimonials to my new site – easily. THAT'S RIGHT, YOU CAN.
The dedicated customer support of Matres is exactly what you have been looking for!
BIG. YES.
With Matres, you are on the way to an excellent business start.
Matres features:
60+ sales
4.7+ star rating
Fast loading
50+ home sections (!)
Price: $58 (may vary)
MORE INFO / DOWNLOAD
DEMO
11. Kolly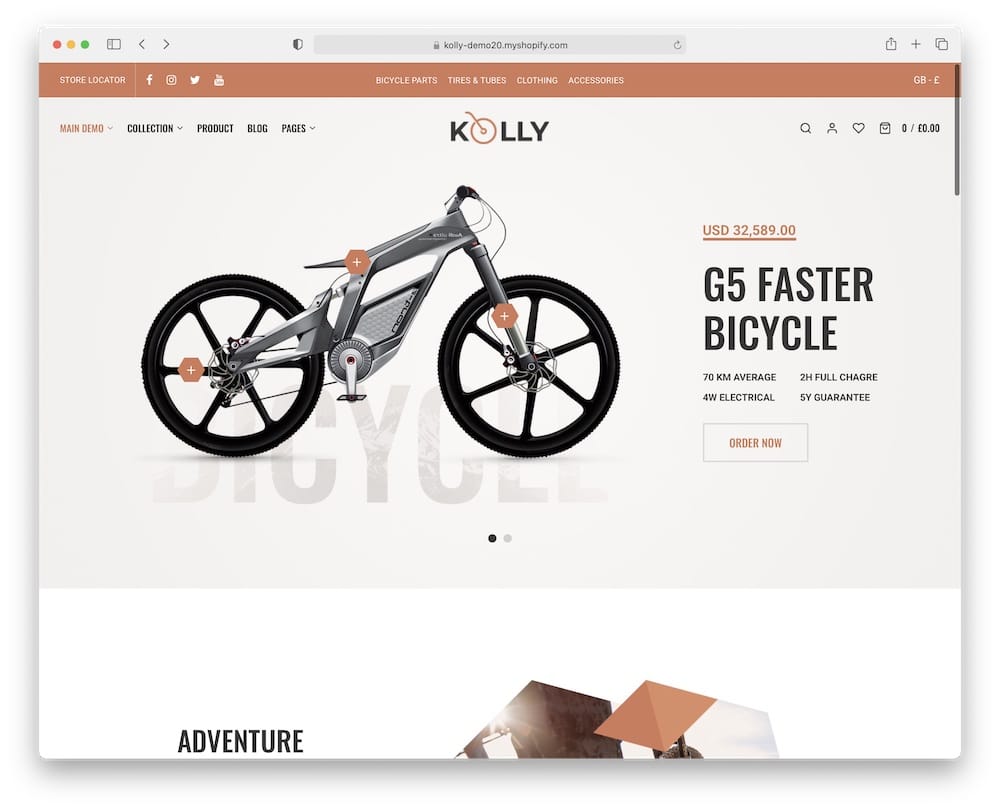 I'm still here! 🙂
Thinking about Kolly and its multipurpose craftsmanship, fluid layouts, premium tools, outstanding ready-to-use demos (25+), and various header styles. Infinite options!
Of course, Kolly single product Shopify theme perfectly suits different screens and devices (fully responsive design). Trouble FREE.
Drag & drop page builder? Well, honestly, you will (for sure) enjoy creating with it (easy mouse clicks) without the need to code.
Keep it simple and push yourself after your ideas.
By the way, Kolly is also SEO optimized, offers RTL support, and lifetime free updates. The absolute highest quality.
Take action. Set big goals. And win with Kolly.
Kolly features:
340+ sales
4.8+ star rating
25+ demos
Instagram feed
Price: $49 (may vary)
MORE INFO / DOWNLOAD
DEMO
Best Free Single Product Shopify Themes
12. Express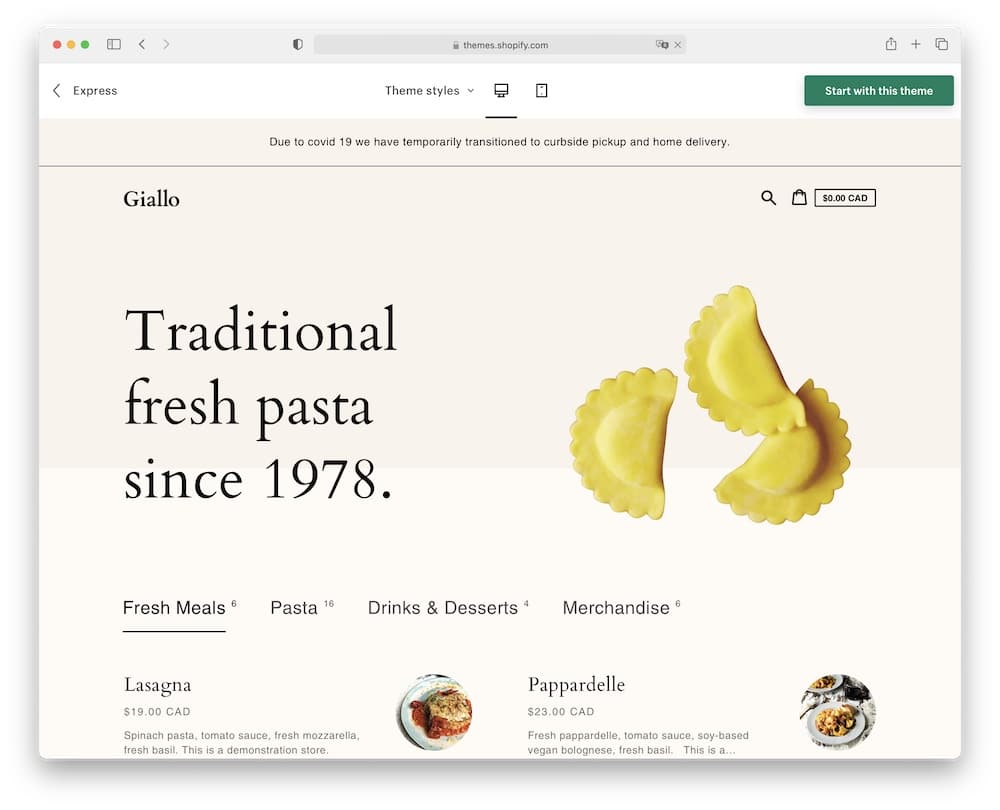 Do you want to make EXPRESS moves? I know I am!
What are you waiting for, Express is a superb free Shopify theme, particularly for one-page stores.
But it's flexible enough to handle all kinds of products and industries.
Even though a free tool, Express still comes with heaps of goodies that will save you a ton of time. I enjoyed reviewing it OH SO MUCH.
Express features:
Handy slide-out cart
Quick add to cart
Free forever
Free & regular updates
Sticky elements
MORE INFO / DOWNLOAD
DEMO
13. Narrative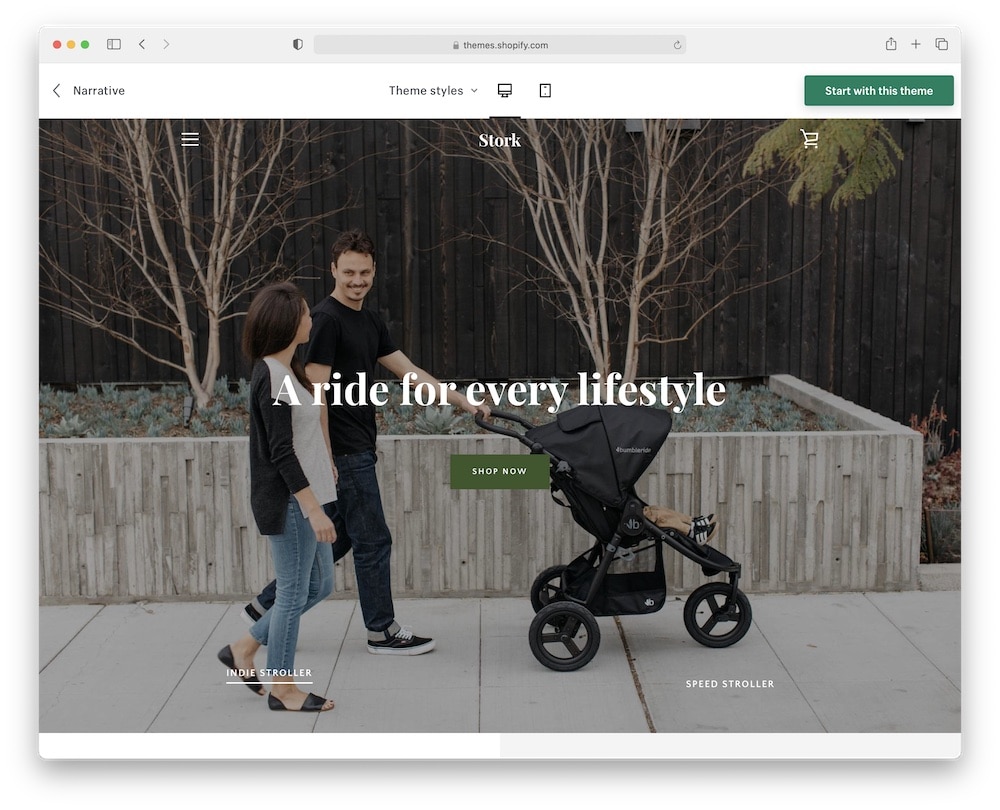 Narrative is a minimal free single product Shopify theme that knows no bounds. Note: You shouldn't limit yourself to what you see on the live demo preview. (You can go beyond the default!)
Showcase your product, its benefits, pricing and all the rest creatively with Narrative. It'll take you little time to finalize the building process, so you can start taking fresh orders ASAP.
You're in good hands with Narrative.
Narrative features:
Hero video section
Full-width layout
Menu overlay
Footer reveal
Emphasizes visual content
MORE INFO / DOWNLOAD
DEMO
14. Debut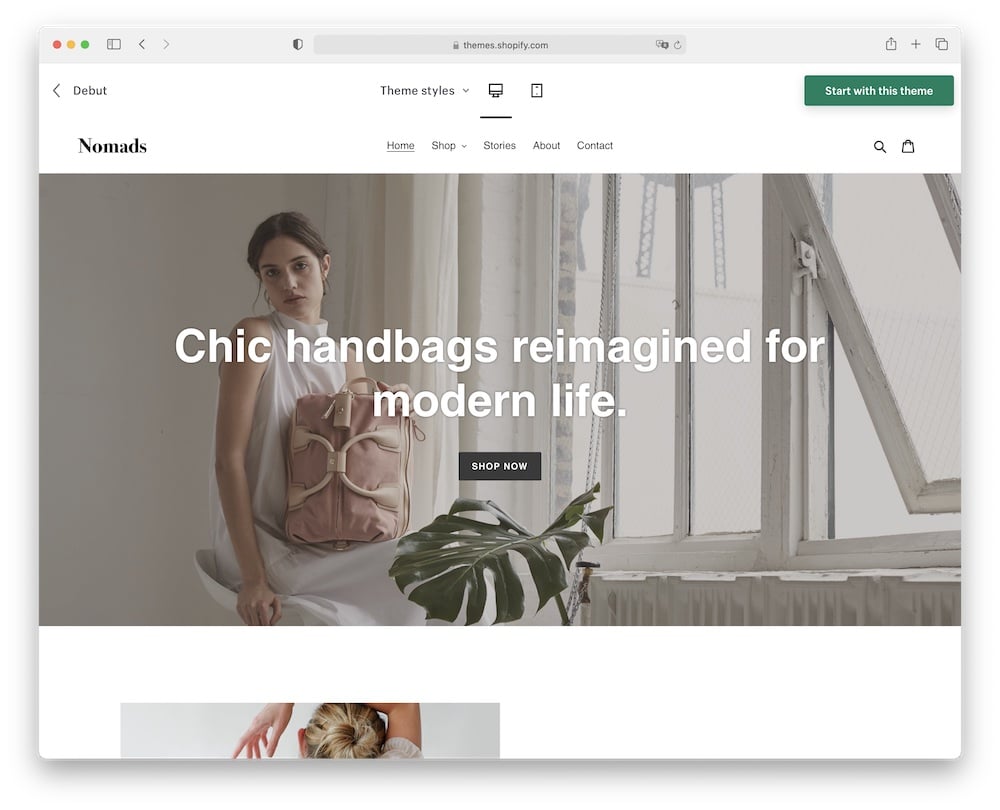 Debut your product launch with Debut. Or even if you're just looking for site redesigns, again, do it with Debut.
This free single product Shopify theme is packed with the necessary to offer you a quick start. You can even test it by checking the live preview, but I warn you.
Why? Yes, that's right, because Debut is REALLY good.
Live search results, video, testimonials, filtering and promo banner are just a few of the specialties that Debut delivers.
Get involved and never look back!
Debut features:
Regular updates & improvements
Free stock images
Mobile, speed & SEO optimized
Simple drop-down menu
Social media icons
MORE INFO / DOWNLOAD
DEMO
Benefits Of Single-Product Shopify Themes
I received a lot of questions during my career about the actual use/benefit of single-product eCommerce sites.
A one-product Shopify website allows you to emphasize your item's benefits and unique features.
You can display beautiful (full-screen) images, add videos, and include compelling text, with call-to-actions sprinkled across the entire site.
Remember, fewer products doesn't always mean fewer sales.
But if you plan to offer multiple products, it's better to have them all on one site, don't create a separate page for each. Still, you can create a landing page that you use for marketing campaigns.
On the other hand, if you plan on running a one-product brand – JUST DO IT!
Hey, Crocs became widely popular off of just one product. (And the sandals are rather ugly.)
5 Key Factors Of A Great One-Product Shopify Theme
It's important to remember these five features when choosing the ideal Shopify theme for your single-product store. (But waste no time and pick from the collection above.)
How I Picked The Best One-Product Shopify Themes
I also looked for these features in all the themes I tested, ensuring they're built-in.
Design: A single-product or single-page website needs to be minimalist and clutter-free. These are a little more delicate, and you must work with them with great care. The themes are already clean-looking, but the easy customization may make you want to add too many functions. Don't. Instead, please keep it simple because simplicity means better conversions.
Visual content: It's important to focus on visual content, like images and videos. You have the space to create an excellent product presentation with shots from different angles and close-ups. And you can take things one step further with a promotional video.
Responsiveness: The theme and, consequently, your website need to be mobile-ready. When it comes to eCommerce, most users shop using their mobile devices, and that's when Shopify comes in handy.
Speed & SEO optimization: Like responsiveness, your page must load fast and follow the latest SEO practices. While the single-product Shopify themes are already lightweight to guarantee great performance, the built-in SEO tools will help you optimize your site accordingly.
Conversion: Call-to-action buttons, pricing, benefits, simple checkout, all this plays a huge role in increasing conversions. And that's why testing the themes for conversions was essential for me.