I'm sure you're tired of searching for the best free and premium tea box mockups, right?
And that's why I bring you the ultimate collection after extensive research and testing, so you don't have to.
While I focused this list on premium solutions primarily (because they offer more creative freedom), I also found four epic free mockups you'll love.
This post covers:
You haven't been as ready to create a custom and life-like tea box presentation as you are right now.
Do you need more options? That's when I'd recommend visiting my all-around tea mockups list where you'll find everything (generators, boxes, bags, cups, etc.)
Best Tea Box PSD Mockups
1. Tea packaging mockup set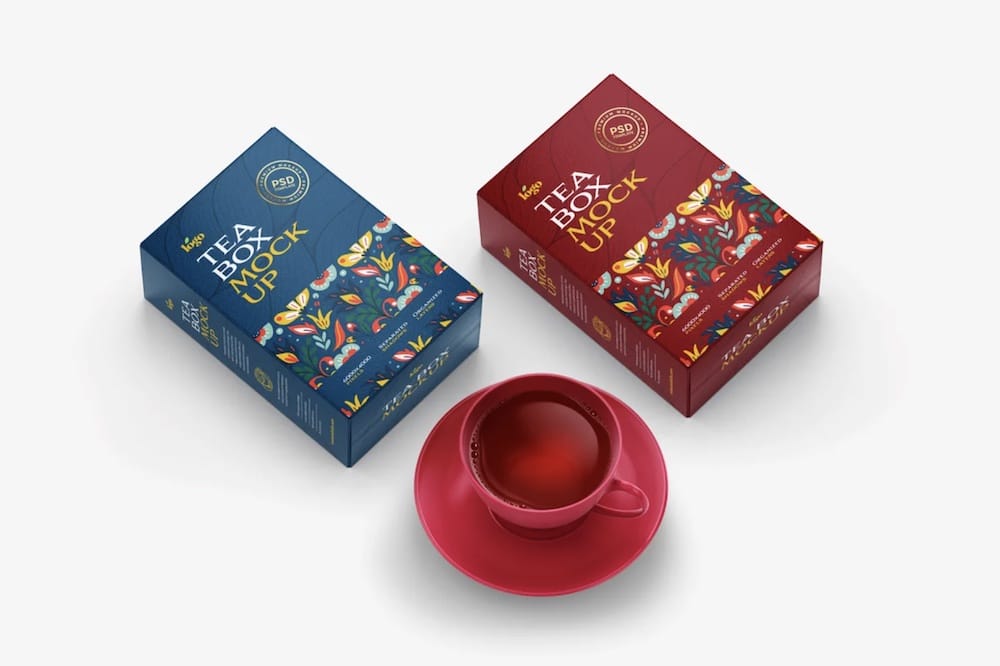 This one is pretty NEXT level because it's a tea box mockup set with a whopping 18 templates.
No matter what you need, this bundle has you covered.
One box, two boxes, three boxes, a floating box, tea packaging and tea cup – whatever!
Moreover, every PSD template has the convenient Photoshop smart object layer for effortless design inclusion.
Drag. And. Drop.
Last but not least, the 6000 x 4000px resolution speaks for itself.
Price: $12 (may vary)
MORE INFO / DOWNLOAD
2. Tea box & tea bag mockup set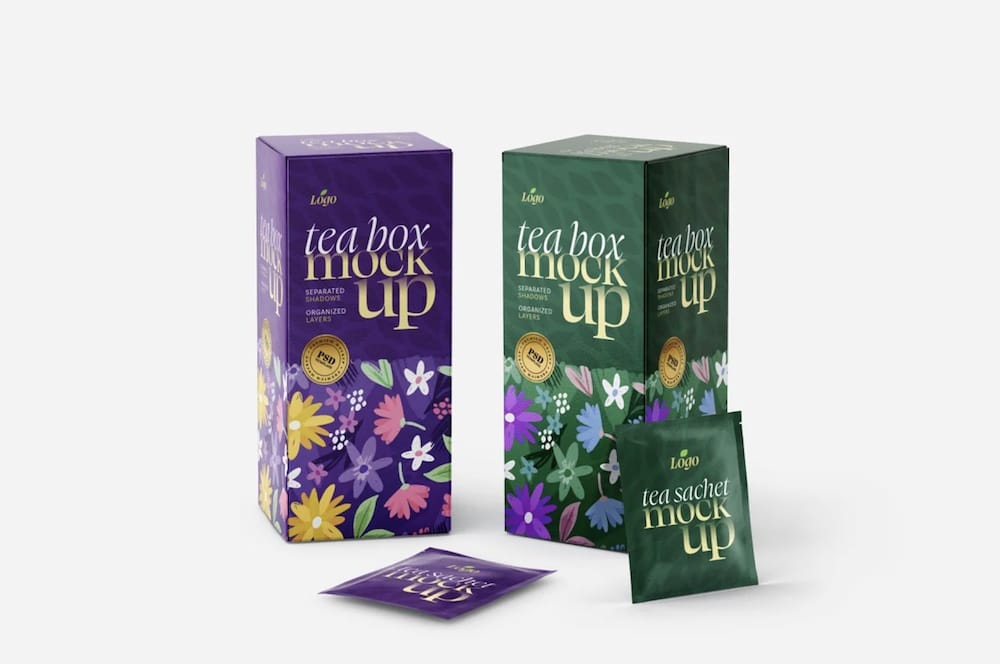 Similar to the above BIG set of goodies, this one also comes from Deeplab author and includes eleven PSD files.
While the one above features a cup, this one has a customizable tea mug and sachet.
A perfect solution for a complete and realistic tea branding presentation that everyone will love.
Also, because of the various templates, I used this one for multiple projects (read multiple clients).
Note: Box, bag/sachet and mug are of standard dimension.
Price: $12 (may vary)
MORE INFO / DOWNLOAD
3. Universal tea box mockup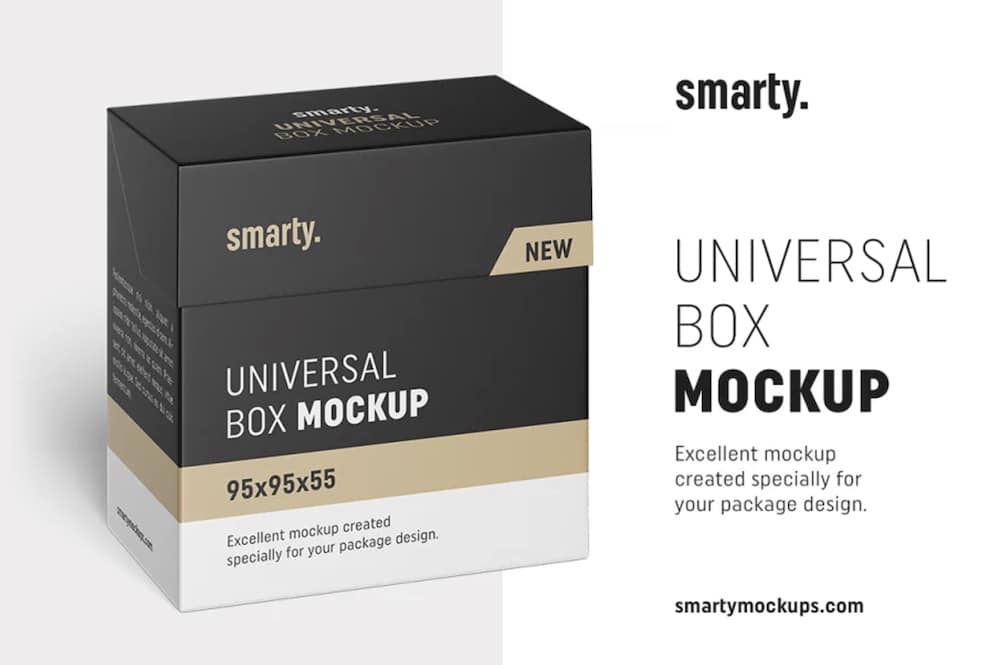 This awesome template features a 95mm x 95mm x 55mm universal box that you can easily use for tea branding presentations.
The layered PSD file has a 3000 x 4000px resolution for a crisp outcome. Yup, a zoomed-in showcase works fantastically well!
What I also like about this one is that you can customize the box however you want – it's 100% editable and supports all creative tweaks.
No need to be a PRO to create a PRO result.
Price: $9 (may vary)
MORE INFO / DOWNLOAD
4. Realistic tea bag & box PSD mockup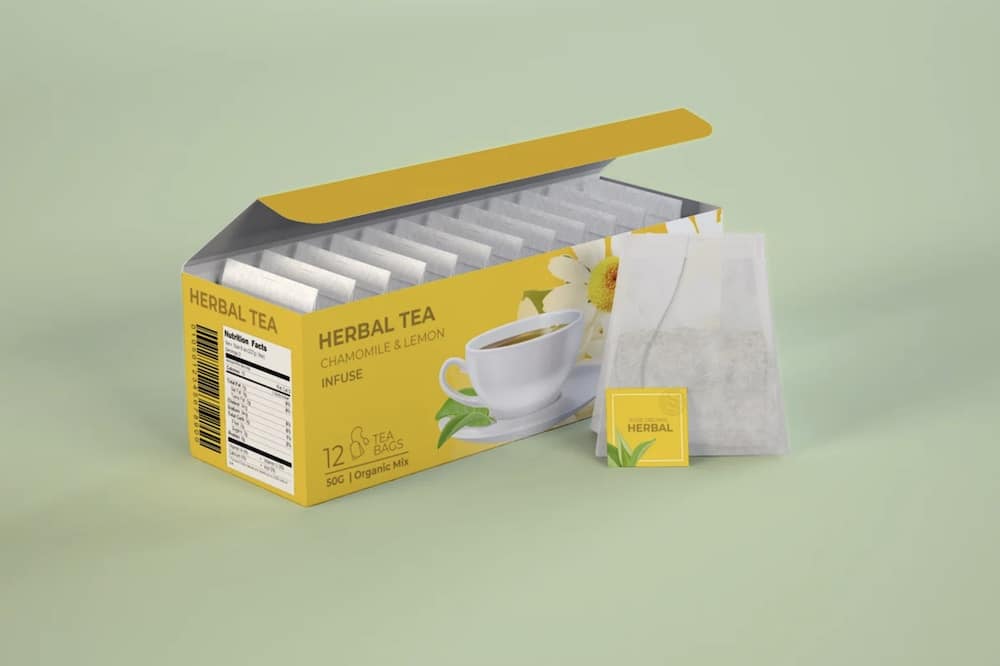 An open tea box full of bags with one bag EXPOSED for you to edit the label.
The kit includes three PSDs in 4K resolution to guarantee an epic outcome.
You have the freedom to modify the box, the tag/label and the background entirely.
And everything happens in a few clicks because of each template's great structure and smart objects.
Make a life-like version that'll impress others in a snap!
Price: $10 (may vary)
MORE INFO / DOWNLOAD
5. Tea packaging box mockup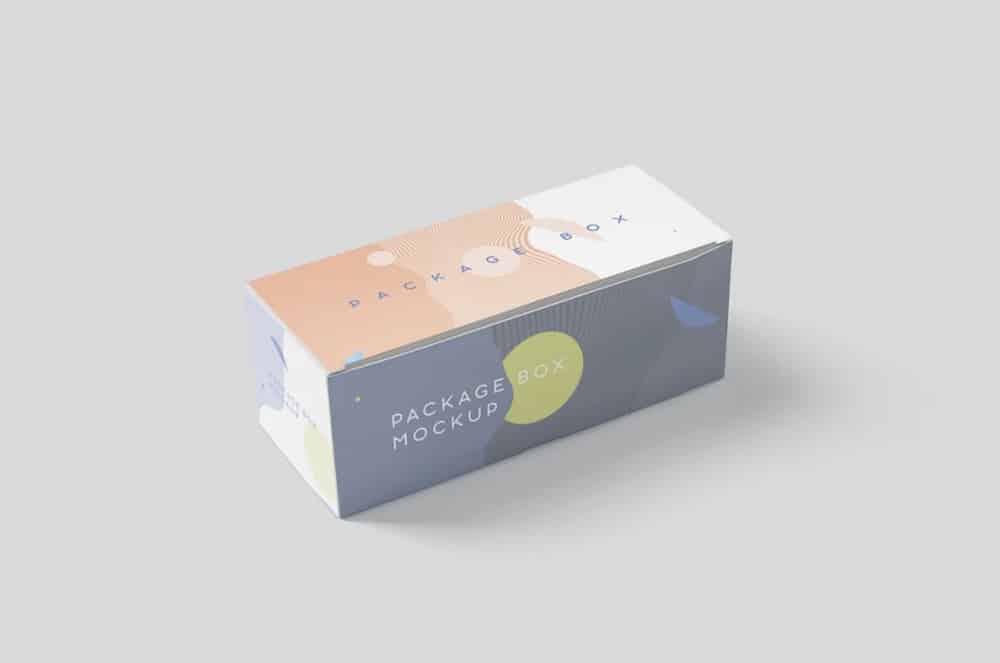 While this one isn't marked as a tea box mockup by default, it's the perfect packaging template to create one.
And you don't only get one design – BUT five.
The closed and opened paper box mockups allow you to make the version (or multiple!) that you want without limitations.
It only takes one click to insert your design and the mockup does all the rest.
Note: The angled version worked really well for me.
Price: $9 (may vary)
MORE INFO / DOWNLOAD
6. Tea box & tea bag label mockup set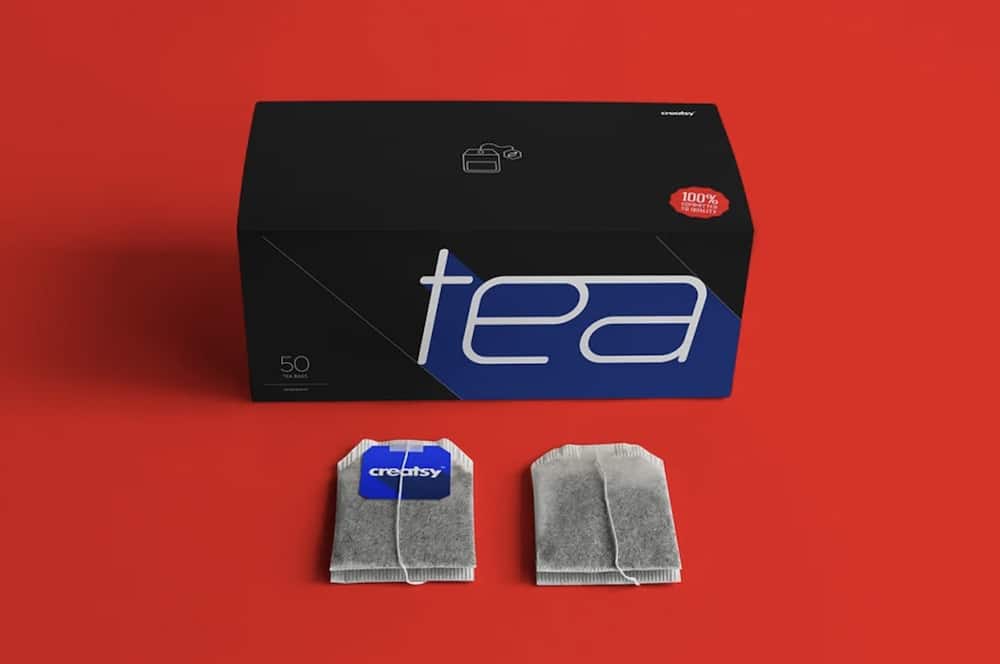 Here's another SERIOUS bundle of twelve mockups that contain twelve views for a top-notch presentation.
Changing colors, adjusting the background and importing the design/logo is effortless.
Speaking of background, all templates come with an Amazon-ready white background by default, which is a nice icing on the cake.
But you can add a custom one, too.
Price: $15 (may vary)
MORE INFO / DOWNLOAD
7. Tea dispenser box mockup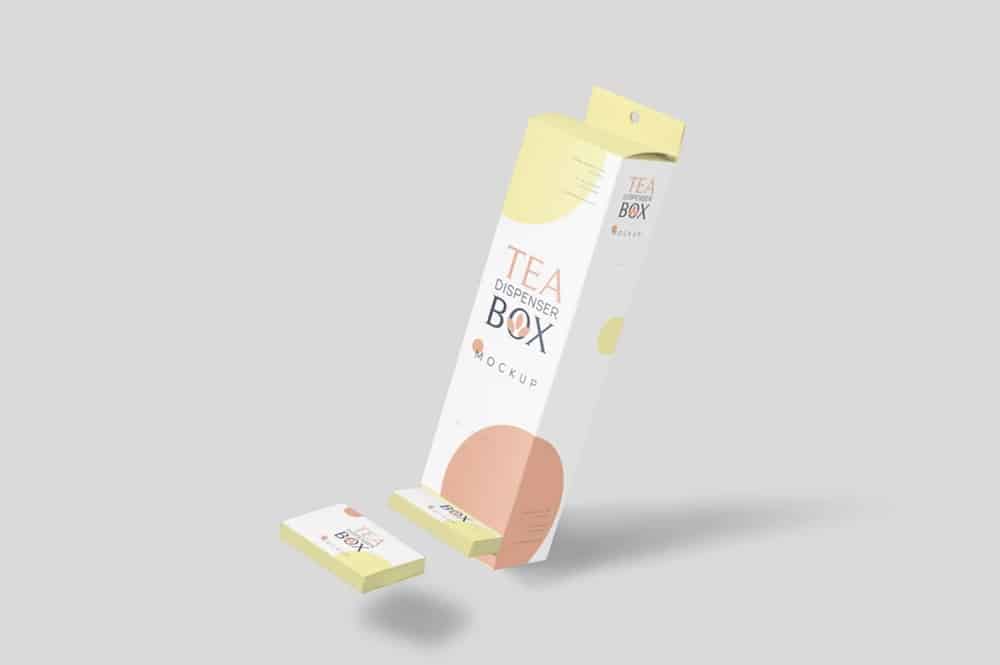 Honestly, I haven't seen a tea dispenser box in real-life like this before.
But a client once asked me to create a custom version, and this was the mockup I used.
Thus, I vouch that it WORKS fantastically well.
Also, you don't just get one view but five high-res ones that are entirely modifiable.
If you're looking for something different, then I highly recommend you go with this one.
Price: $9 (may vary)
MORE INFO / DOWNLOAD
8. Paper cup mockup with matcha tea powder mockup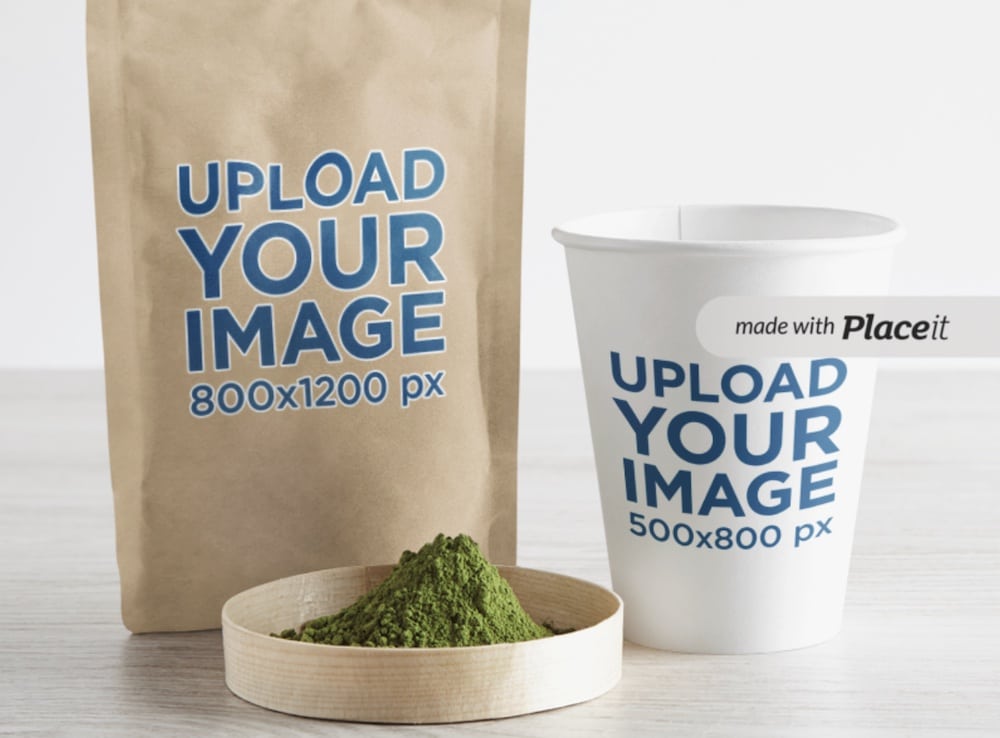 Attention: This is an online mockup generator, so you don't need Photoshop.
Plus, it's not exactly a tea box but a tea bag. And like that's not enough, it's IDEAL if you're working on a custom matcha branding design.
The template also offers you to create a custom paper cup mockup, which works great if you work with a take away.
Remember, you don't need Photoshop to make a mockup in this case.
Price: $7.95 (may vary)
MORE INFO / DOWNLOAD
9. Tea dispenser box PSD mockup

A MODERN and gorgeous set of ten tea dispenser box mockups with endless possibilities to get as creative as you want.
Front, back, top and side views with great tea bag presentation are available for your convenience.
Each template also comes with three textures (black, brown, white wood) and three layer styles (embossed, letterpress, foil stamp) for you to play with.
You can enjoy many options out of the box, but unlock endless possibilities with your creativity.
Price: $8 (may vary)
MORE INFO / DOWNLOAD
10. Tea box mockup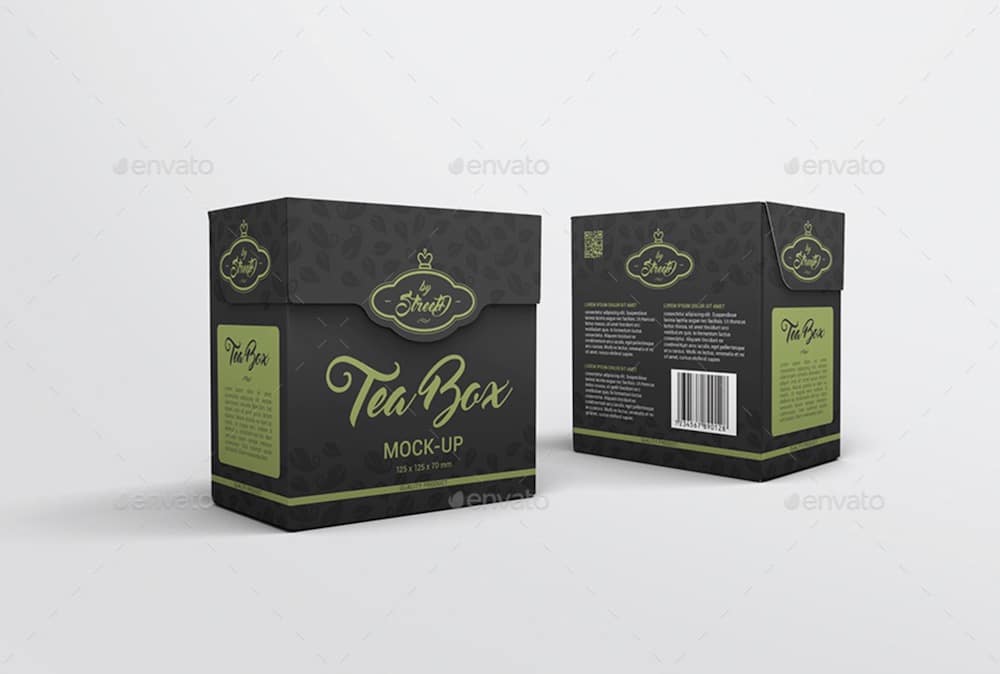 This isn't your ordinary set of mockups to create the perfect tea box. It even allows you to choose from three tastes (black, green, red tea)!
All the elements are layered and organized to quickly locate them when performing adjustments.
You can create custom outside and inside of the box and a branded tag on the bag.
What are you waiting for, take action now and have the final version ready ASAP!
Price: $8 (may vary)
MORE INFO / DOWNLOAD
11. Wooden tea box logo mockup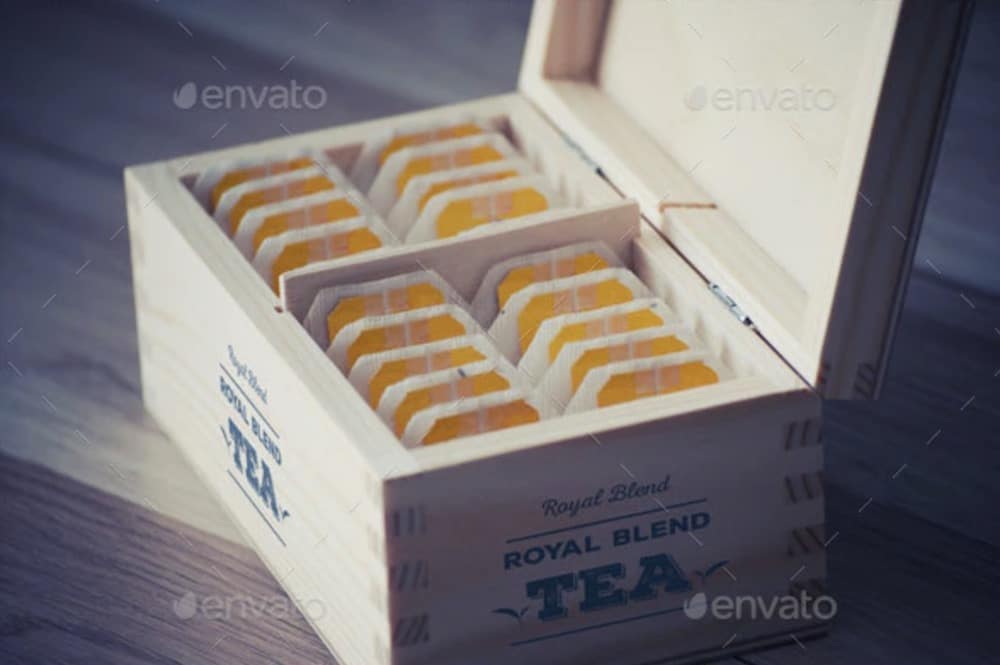 This wooden tea box is for everyone who need something fancier but at the same time eco friendly and practical.
You can use all these nine PSDs to surprise your client with a STUNNING presentation of their new tea packaging.
Trust me; they'll love it!
Price: $7 (may vary)
MORE INFO / DOWNLOAD
Best Free Tea Box Mockups
12. Free tea box packaging mockup set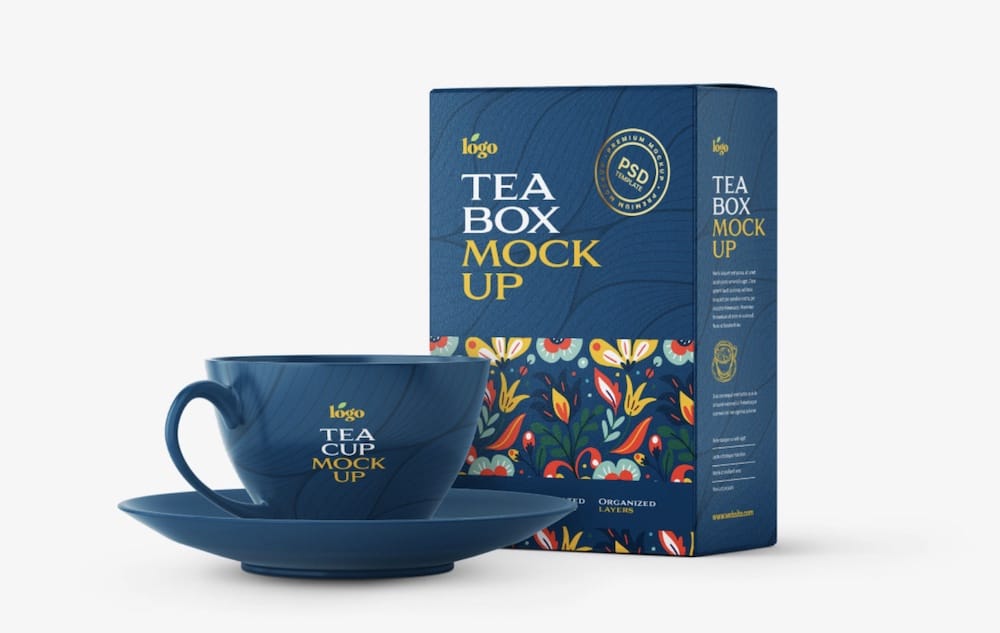 I'm sure you remember this one from the premium section above.
Yes, instead of going straight to purchasing the kit, you can actually test the free version first and go from there.
THANKS, Deeplab, for allowing us to use this one without spending a dime. But you'll likely want to use the whole bundle because it's so good.
MORE INFO / DOWNLOAD
13. Free tea box & tea bag mockup set

This is also the amazing Deeplab creation that you can test first for free and go premium second.
So. Cool.
I definitely thoroughly tested both with endless light and dark designs and they worked OH SO well.
MORE INFO / DOWNLOAD
14. Free tea kraft box mockup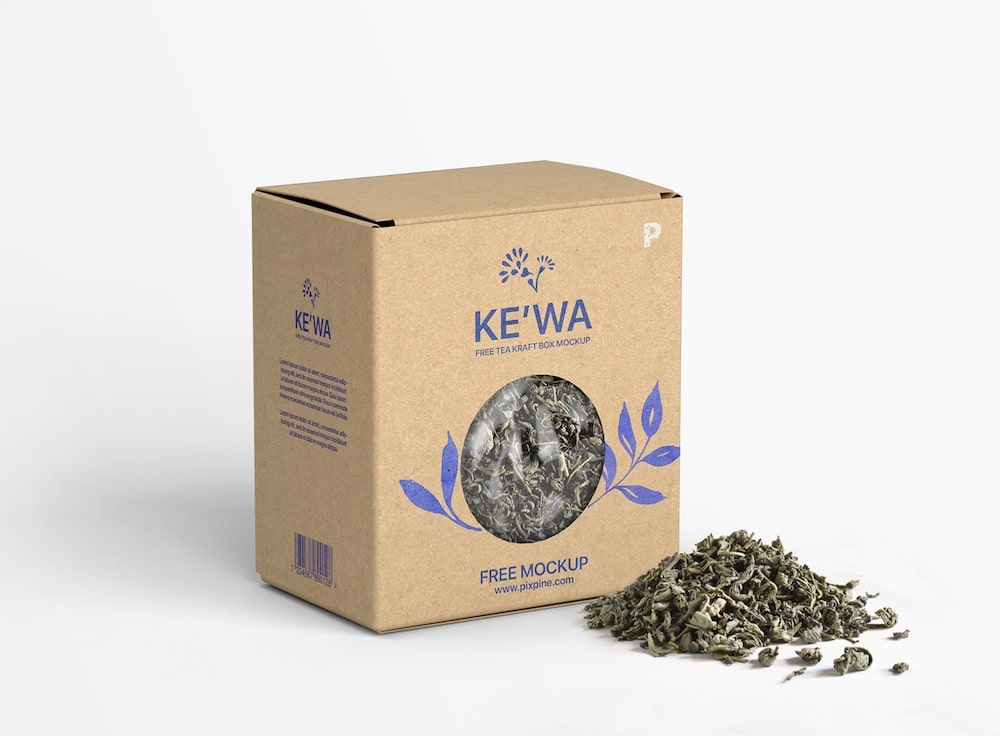 But if you're searching for a kraft tea box mockup with a window, then I couldn't recommend this one more.
I cannot believe this one is actually available for free – BECAUSE it's so high quality and amazing.
For this reason, it also works really well if creating a close-up version.
And it doesn't matter how tiny the design, logo or text are, they'll appear sharp as a knife.
MORE INFO / DOWNLOAD
15. Free metal tin tea packaging mockup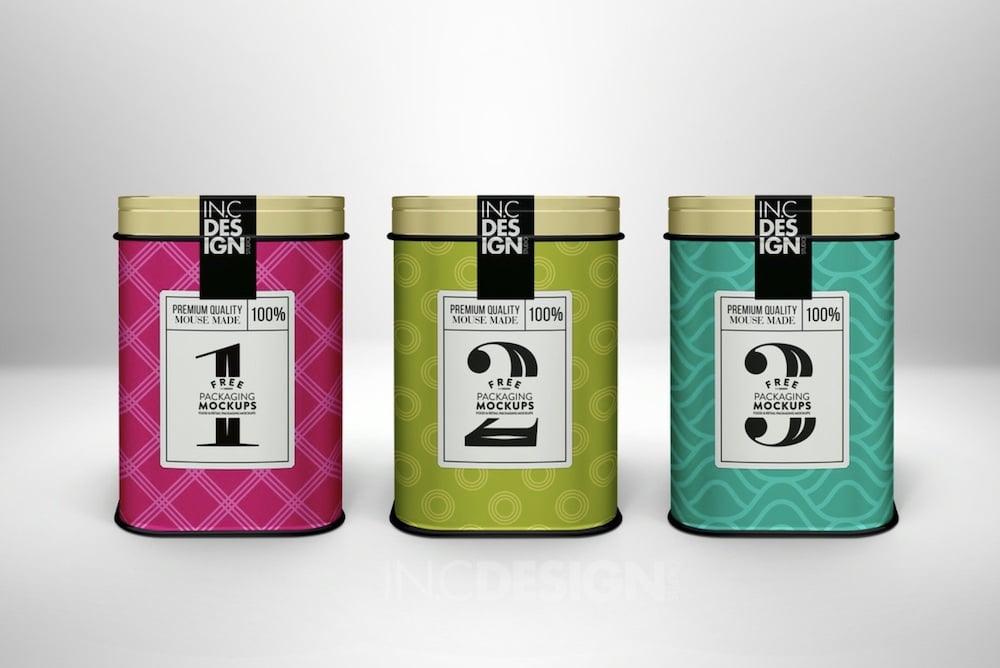 I covered paper and wooden tex boxes, but what about metal?
I know many out there need to create a custom tin packaging design for a tea brand, and this is one of the COOLEST solutions I found.
The 5000 x 3600px (300dpi) resolution really makes it special and ready for any design.
Note: Everything is editable – cap, rim, body, background and label!
Go for it.
MORE INFO / DOWNLOAD
How To Easily Create A Tea Box Mockup
Because most of the templates are PSDs, here's a quick how-to guide for everyone who wants to create the ultimate tea box presentation.
It only requires five steps:
You first need to pick the PSD mockup that suits your project.
The next step is to open Photoshop and import your template.
Find the smart object layer and drag and drop your design or logo. It'll appear instantly without you performing any additional work.
You're now ready to make any additional tweaks, like changing the box's color, using a custom background or adding a text overlay, to name a few.
Click save, and that's it!
And if you happen to pick the mockup generator, then you perform all the work online.
Import the image directly from your device, modify it if necessary, and use other functions for further customizations.
But that's basically it.
The entire process takes you seconds – and that's why I like mockup generators so much.
Enjoy.
::
Note: This article was originally published on December 30, 2021. But our team regularly reviews it and updates it with necessary improvements for accuracy.