Hey creators, welcome to my thoroughly tested collection of the ultimate free and premium lunch box mockups.
Note: I decided to add three versions (online generators, PSD files & free mockups) because I worked with them all.
Plus, I added a few lunch bag mockups and even takeaway (for food delivery) solutions to make it as COMPLETE as POSSIBLE.
This post covers:
You now have everything to start immediately and create a lunchbox design presentation in a few clicks.
Yes, it's that simple working with these mockups!
BOOM.
Best Lunch Box & Bag Mockup Generators
These are my FAV because of their quickness and simplicity. Each generator costs $7.95, but you can start for FREE.
You can also opt for a monthly ($14.95/month) or yearly ($89.69/year) subscription – save money with access to everything!
Note: Generators allow you to make mockups without Photoshop.
1. Takeaway coffee cup & food box mockup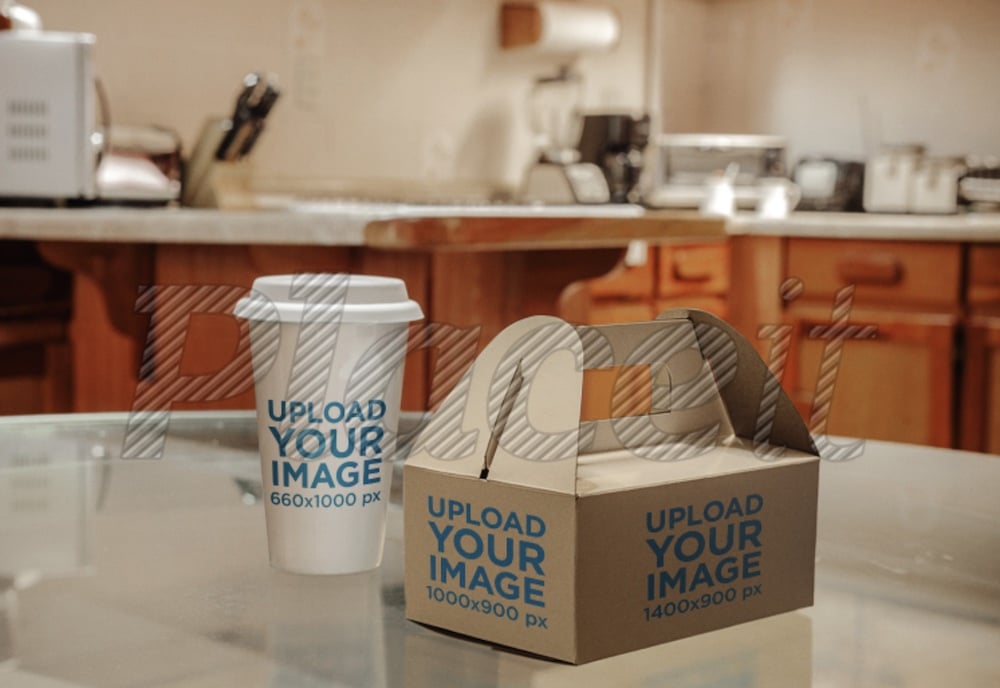 I used this complete takeaway kit for a few lunch box presentations because of the HOMEY feel it has. Hey, lunch boxes don't necessarily need to be only for kids!
You can expect to create the final version in just a few clicks since it's a generator. You can also change the color of the box and the cup individually and insert any design you want.
Plus, add some text to make it even catchier (it worked really well for one of my client's Facebook posts).
MORE INFO / DOWNLOAD
2. Minimalist food bag mockup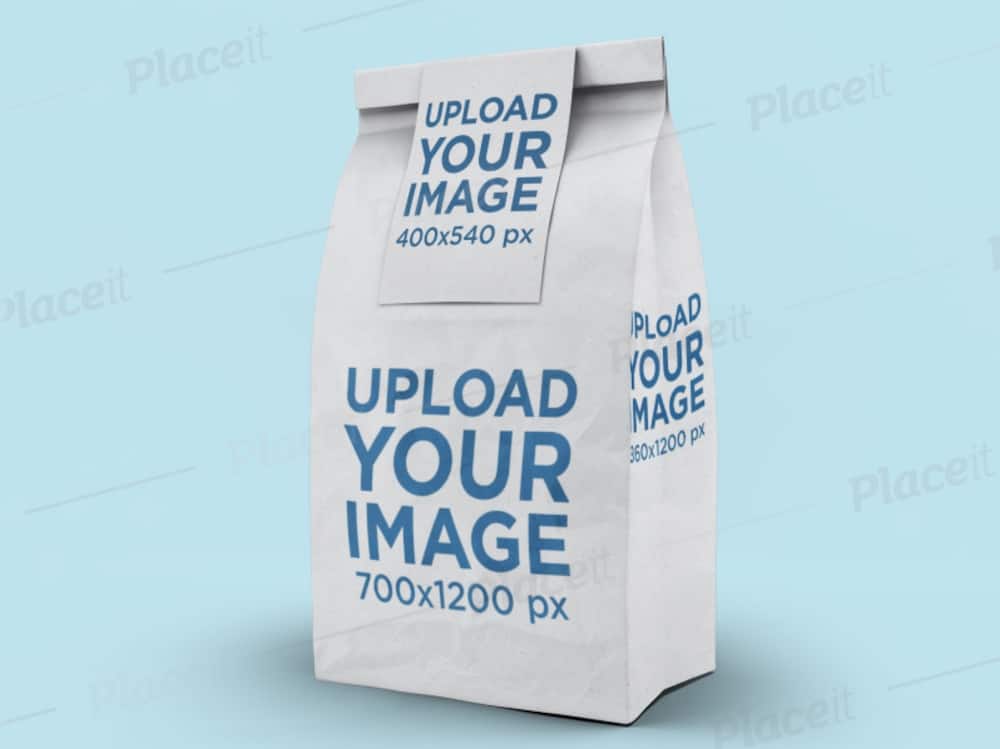 Create a minimalistic presentation of a lunch bag with this neat template you can use for anything you want.
It's so quick and straightforward to use even a child can make it happen. Of course (!), with a ready-to-use design. You do all the rest online directly, which further SIMPLIFY the process.
What I really like is that you can also customize the sticker! (And add (upload) a custom background.)
MORE INFO / DOWNLOAD
3. Paper bag mockup with sandwich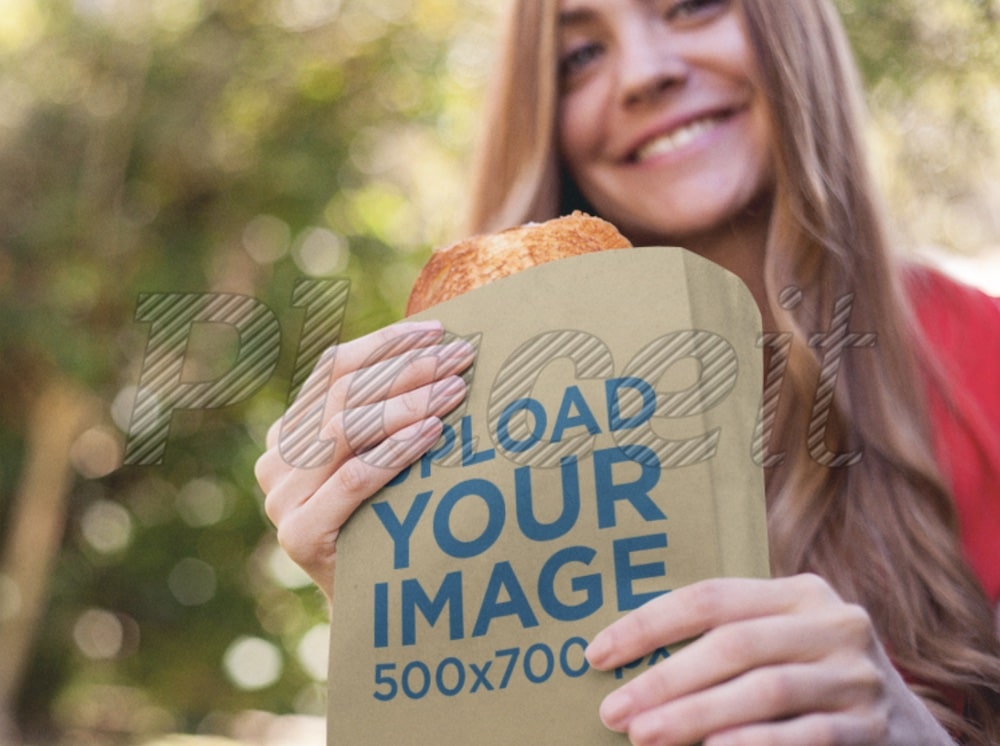 I wasn't sure whether to add this one, but it fit three of my clients so well I just couldn't skip it. I'm sure it'll do the trick for you because of its amazing PHOTOREALISTIC effect.
Make the bag of any color you want, import any image, design, or logo, and include any text you want.
A few seconds and you're ready to impress everyone.
MORE INFO / DOWNLOAD
4. Takeaway coffee cup & food bag mockup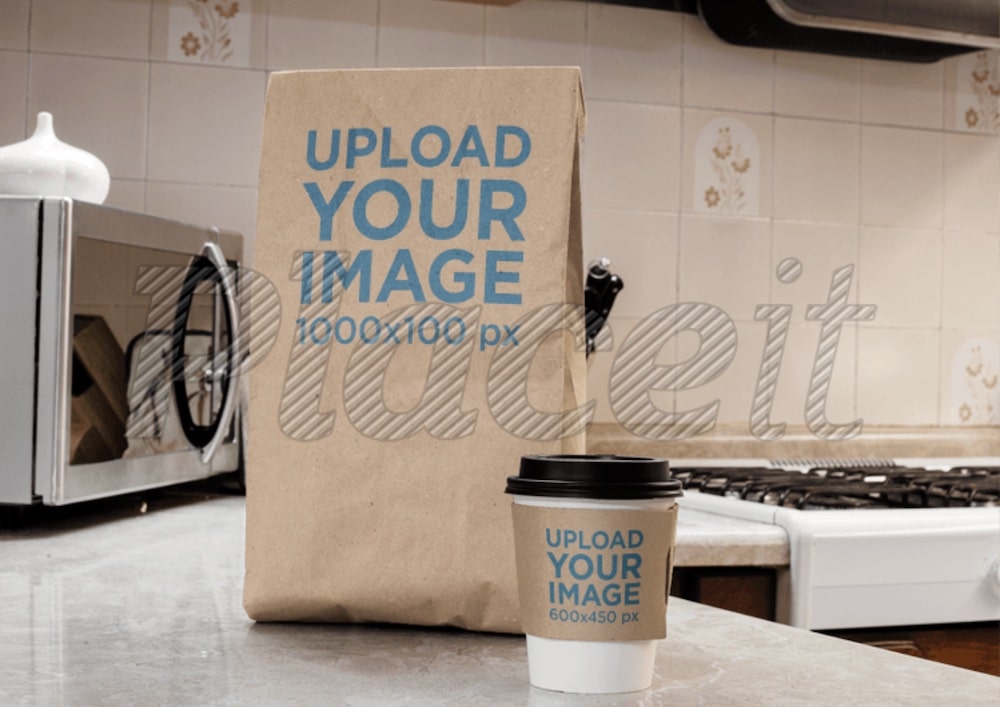 This one is somewhat similar to the first one just that it has a lunch bag instead of a box. Also, the cup is smaller and comes with a customizable holder.
It's something a wife or a husband would prepare his/her spouse or even a mother for her child (with tea, of course!).
Use your imagination to apply it to so many purposes. And the outcome will never look like you used an actual mockup, which is THE BEST part.
MORE INFO / DOWNLOAD
Best Lunch Box PSD Mockups
5. Square plastic lunch box mockup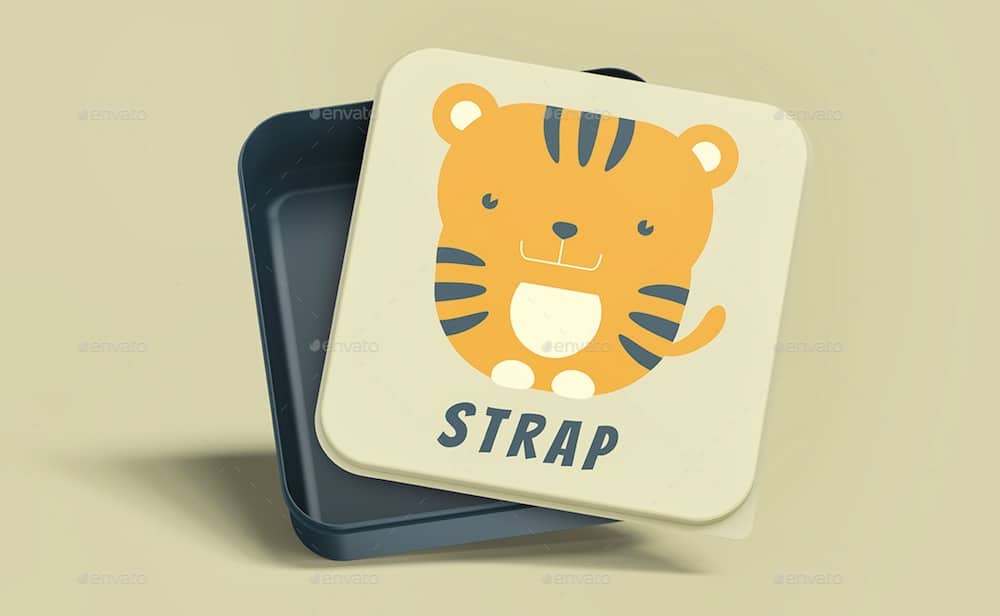 This mockup set is ready for your cute designs that all the kids will love so much. But you can also create an adult version.
Just saying!
You get three layered PSD files at 6400 x 4000px dimension, guaranteeing a TOP-NOTCH quality. The high resolution also allows you to create fantastic zoomed-in shots.
And configuring each file is effortless since everything is on an individual layer.
Price: $6
MORE INFO / DOWNLOAD
6. Bamboo lunchbox mockup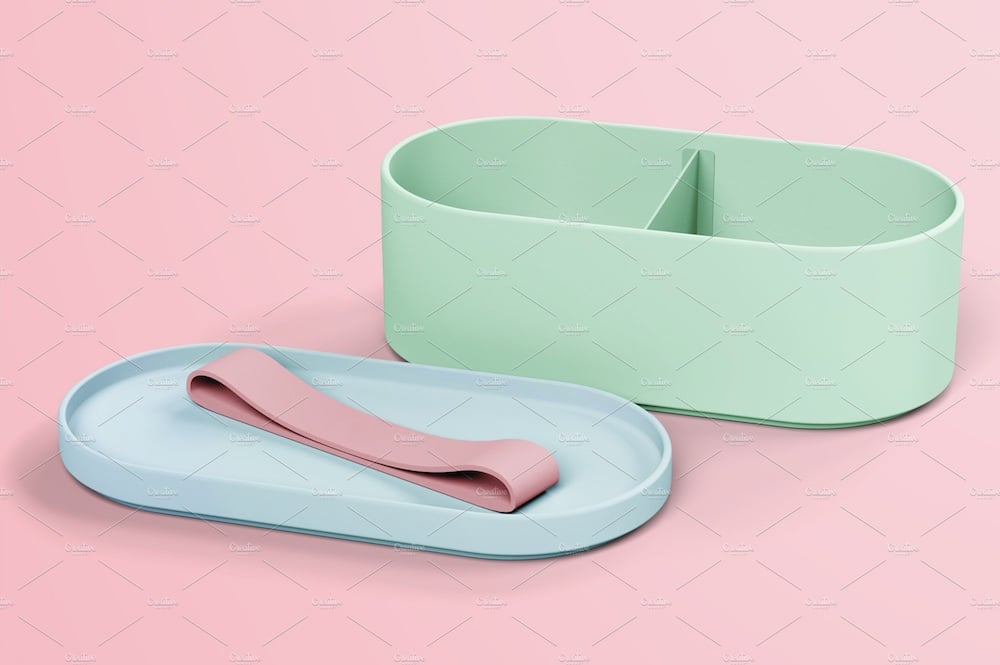 A bamboo lunch box mockup that looks really cool and promotes a greener world can now be yours, ready for your CREATIVE color presentations.
You can change the color of every element, inside and outside. Unfortunately, this one is not set for logos and designs, but you can configure everything else.
Plus, it supports a custom background or choose the default white one.
Price: $9
MORE INFO / DOWNLOAD
7. Lunch bag mockup set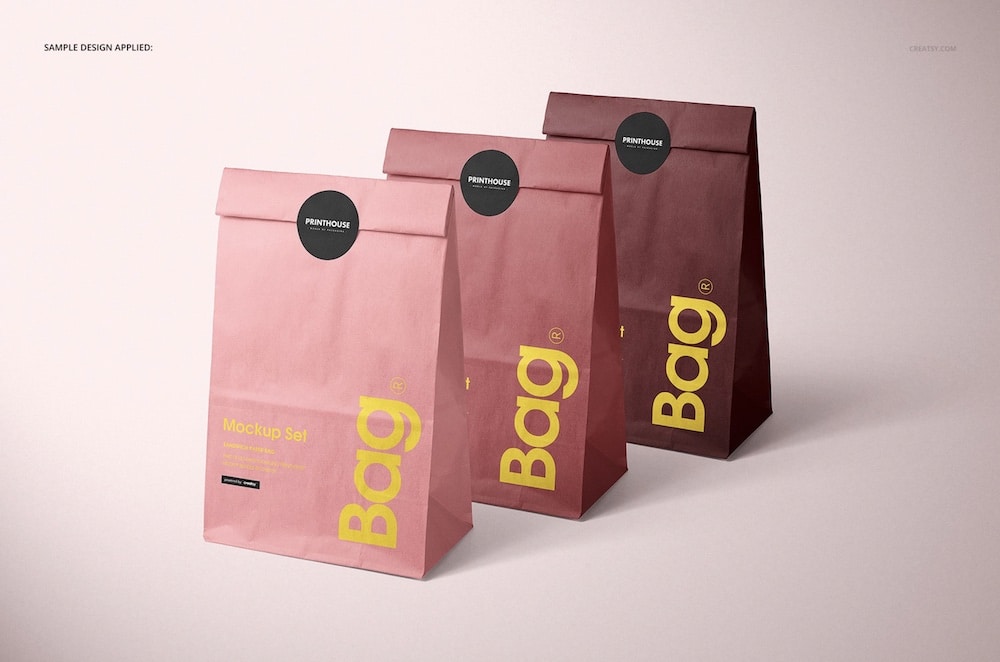 The great batch of nine lunch bag mockups covers everything to make the best presentation of your design idea. Each file's life-like feel ensures the final product is JUST GREAT.
I liked working with this one because of its simplicity when making a variation for my client to visualize the actual product better.
Change the color of the back, the sticker and the background (can use a CUSTOM backdrop). Slide your design in via the smart object layer and you did all the work!
Price: $20
MORE INFO / DOWNLOAD
8. Paper bag mockup for food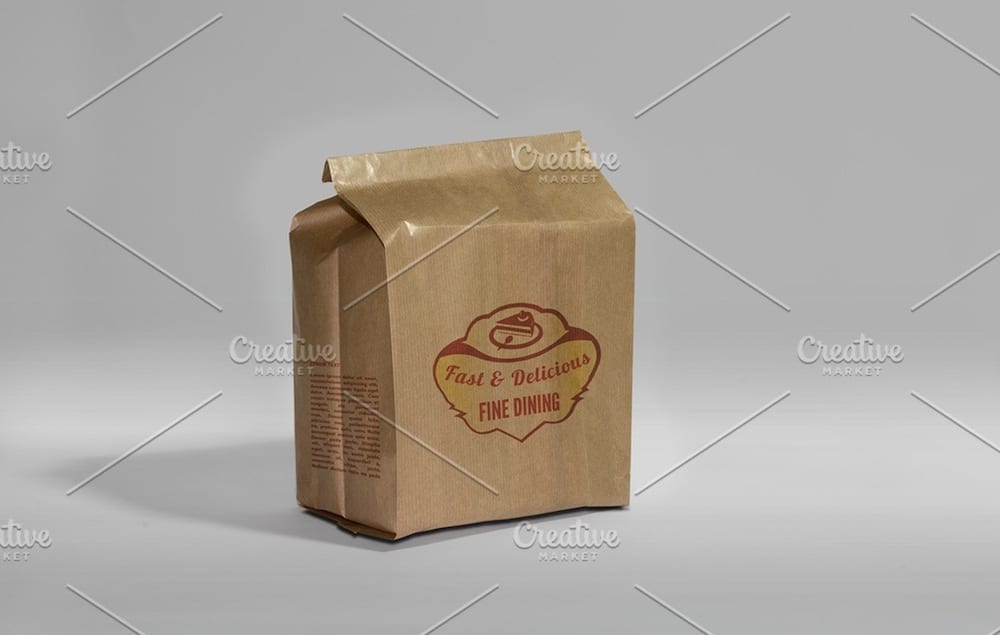 Enjoy this all-around paper bag mockup that worked really well for me while working on a food brand's packaging for their – YUP – food bags.
You get eight mockups, all easy to use, even for someone new to Photoshop.
There is no need to have experience; you only need the design or logo you'd like to add to the bag(s).
That's it!
Price: $9
MORE INFO / DOWNLOAD
9. Open lunch box PSD template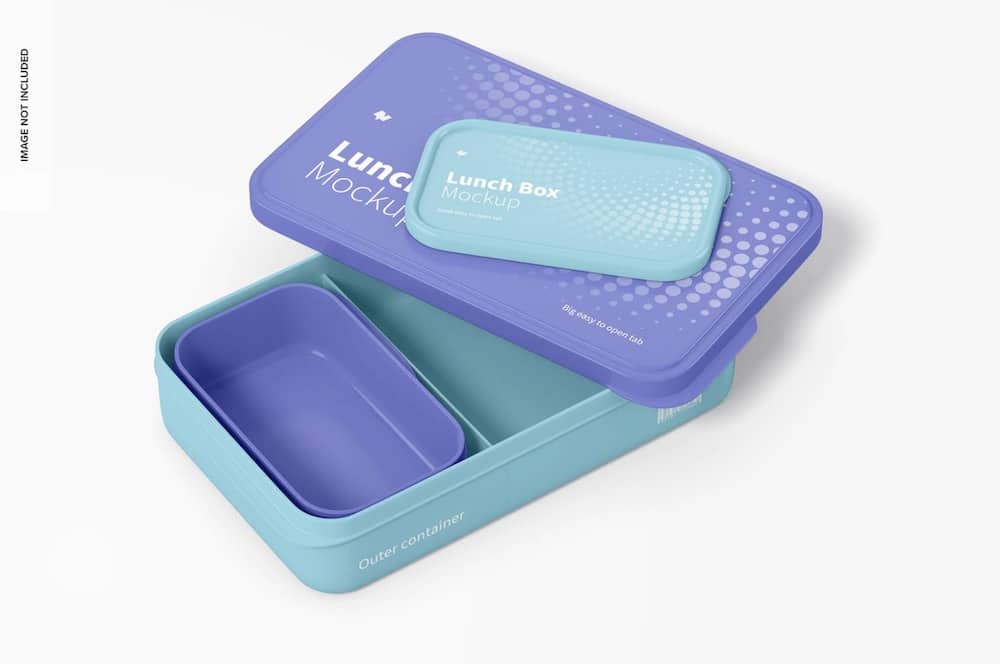 This is easily my best mockup to create a pro-level metal lunch box design presentation QUICKLY.
You deserve the best!
You can enjoy the freedom of creating your version regardless of your design preferences. (Note: You'll also find a bunch of different angles once you're on Freepik.)
Price (subscription only): 9€/month (may vary)
MORE INFO / DOWNLOAD
10. Kids lunch box PSD mockup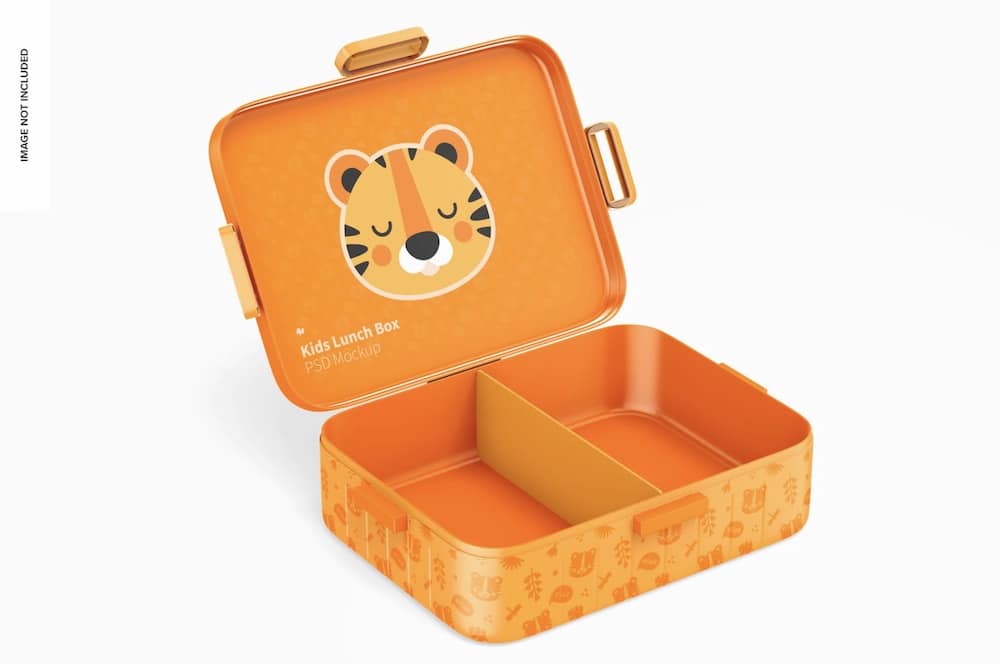 The default configuration of this one is just TOO CUTE.
But I added an adorable ape to the inside of the box, added a different pattern to the outside and changed the color to green.
Also, I used the other angle, too, creating the outside presentation of the box (you find it on Freepik).
Easy work for fantastic results – I'm down!
Price (subscription only): 9€/month (may vary)
MORE INFO / DOWNLOAD
11. Portable electric lunch box mockup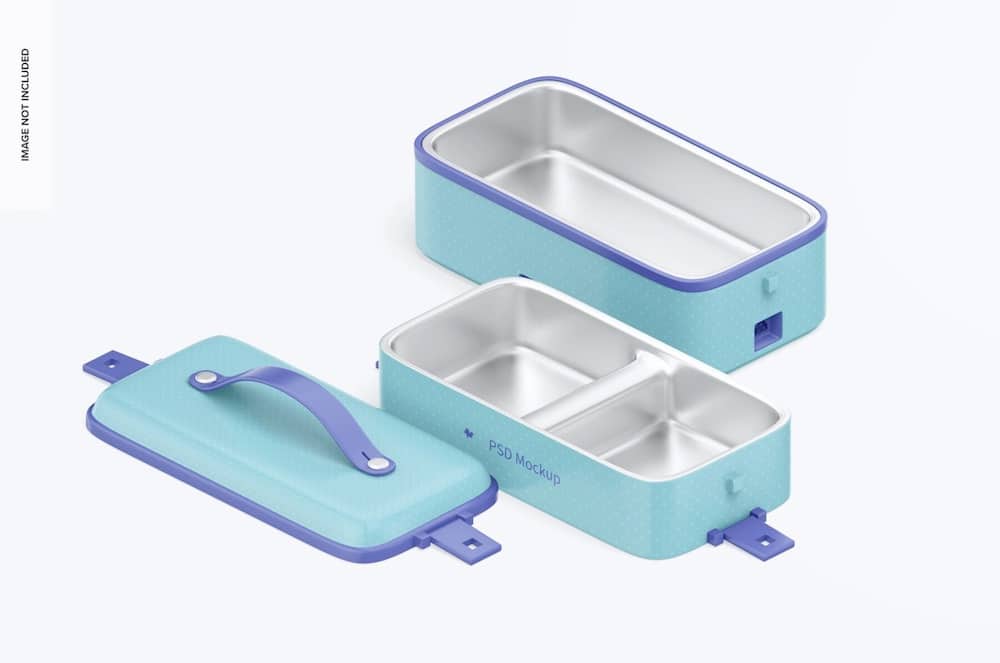 Here's the deal: I never used a heated lunch box in my life, but I did use this mockup.
I found that this type of lunch box is quite popular in some areas.
Well, you can now create your own FAST. Make edits and adjustments at free will and enjoy the spectacular outcome.
Price (subscription only): 9€/month (may vary)
MORE INFO / DOWNLOAD
Best Free Lunch Box Mockups
12. Realistic lunch box free PSD mockup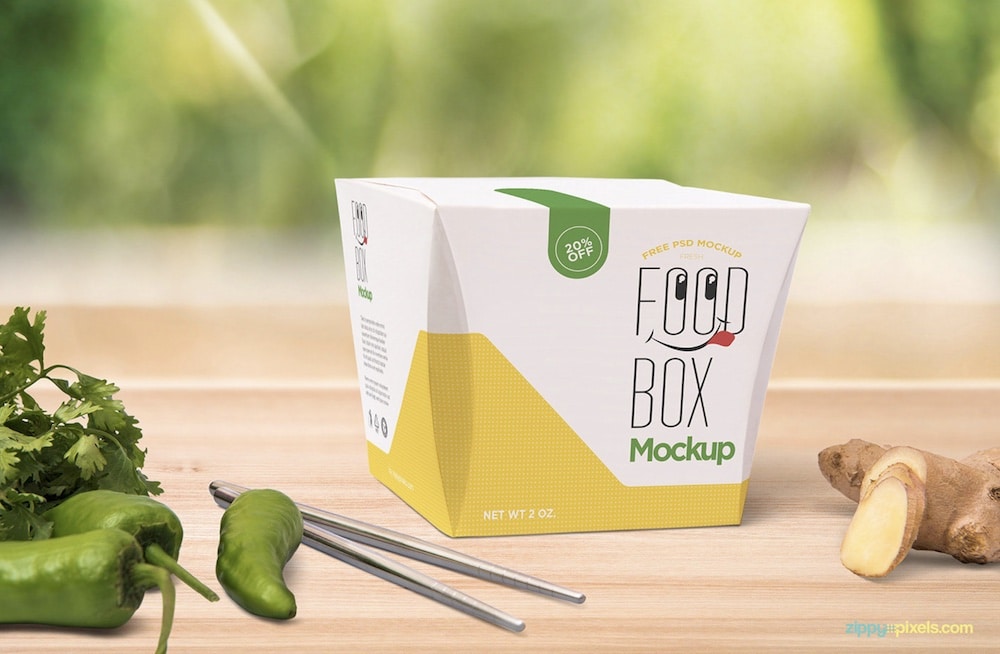 This one is more of a takeaway lunch box mockup, but the highly detailed template made me add it to this list. Ideal for Asian food, but you don't need to feel limited in any way.
You get one PSD file at 3500 x 2300px (300dpi) with a user-friendly layered structure for instant work.
A few clicks after importing the mockup to Photoshop, and YOU'RE DONE.
MORE INFO / DOWNLOAD
13. Food packaging container mockup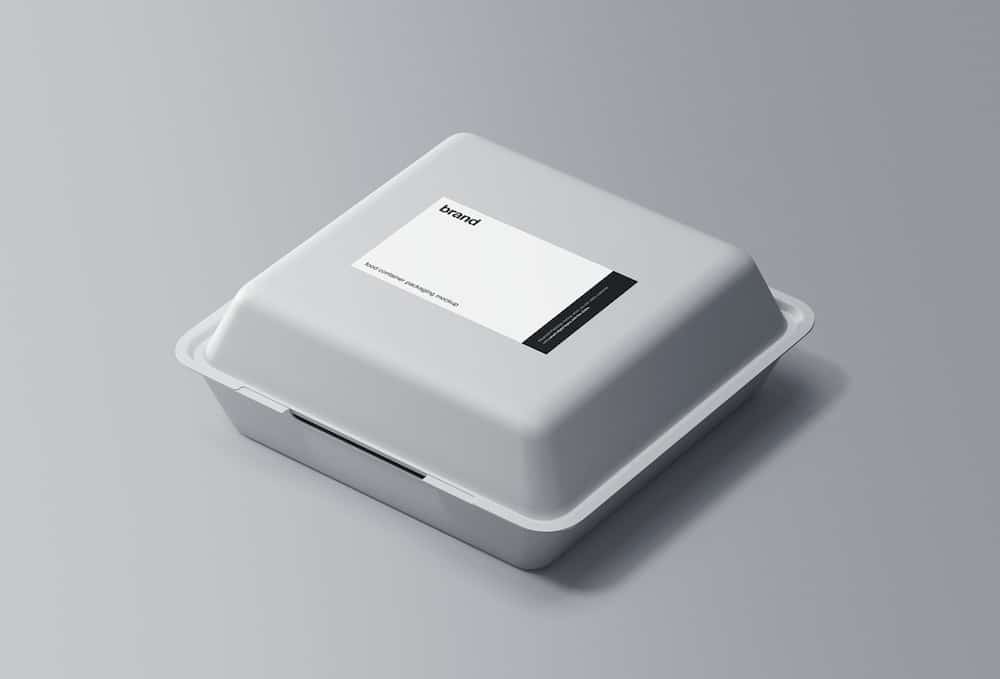 An easily adjustable food packaging mockup can work for businesses or parents prepping lunches for their kids (or themselves!).
Note: The 5875 x 4000px dimension makes this one really special. You can create close-ups that will be CRYSTAL CLEAR!
Plus, you get a help file if you're working with PSD mockups for the first time. (Believe me, you'll not need it because using it is too easy.)
MORE INFO / DOWNLOAD
14. Free plastic food box mockup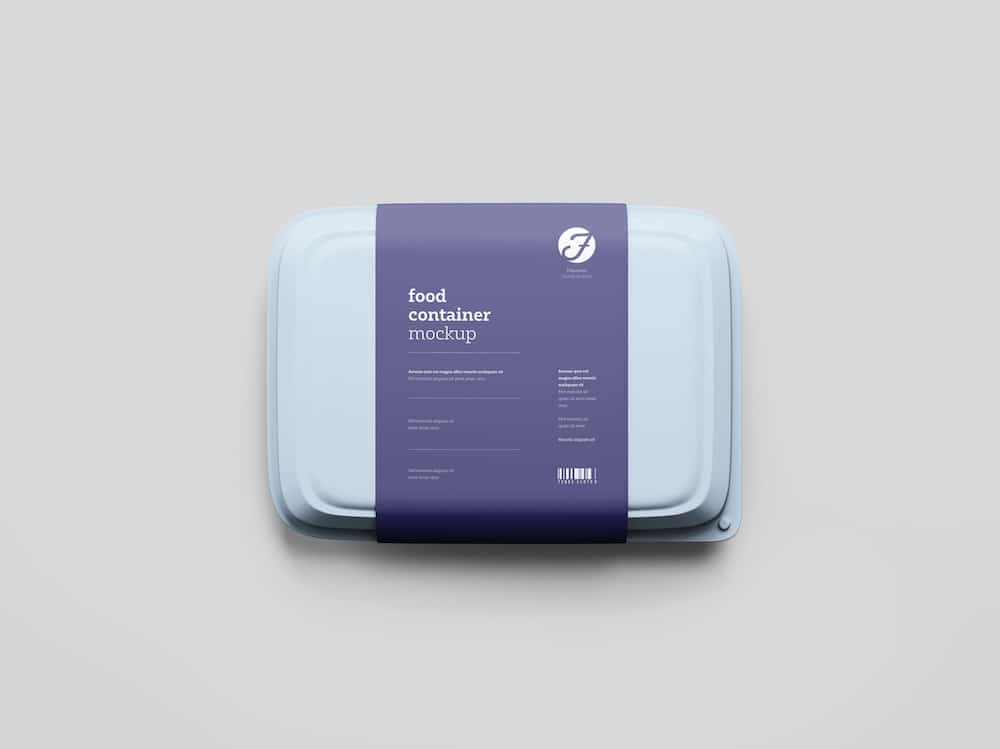 Smart objects and effect layers make turning this lunch box mockup into something special quick.
I like that everything is customizable – background, box and (safety) wrap.
YES, adding custom branding takes little time and the 5000 x 3750px quality ensures an extreme outcome (even if zoomed-in!).
It helped me while making packaging for a grocery store offering takeaway lunch meals.
MORE INFO / DOWNLOAD
How To Easily Create A Lunch Box Mockup
I want to share the easiest and simplest guide to creating a realistic lunch box presentation.
Here's a secret: You don't need Photoshop to make it happen!
And because I worked with Placeit on 100s of projects, I vouch for it and highly recommend you use it, too.
You can test all their mockups for free (but I recommend creating a free account first because it'll smoothen your workflow).
5 Steps to create a lunch box mockup:
Step 1: The first thing is to visit Placeit and search for lunch boxes. Sadly, they don't have a specific category for them, but their live search bar will help you find the right ones easily.
Step 2: Once you have the template that meets your project's needs, open it.
Step 3: You'll see various functions on the template's page. I always start by uploading my design, either a new one from my device or pick from my uploads. You'll notice a popup window open that allows you to crop and reposition your design.
Step 4: After you add the design, perform other customizations, like changing the color(s), editing the background, text, graphics, etc.
Step 5: Once you're satisfied with your creation – download it!
Creating a life-like lunch box showcase couldn't be more effortless.
However, even if you decide to work with a PSD file, the method is very straightforward after you import it into Photoshop.
Search for the smart object, slide in your design – and you just did the "hard" work.
You can also tweak and modify the mockup however you want (it gives even more creative freedom than a mockup generator).
Enjoy.
::
Note: This article was originally published on April 12, 2022. But our team regularly reviews it and updates it with necessary improvements for accuracy.