It took me six months to test and use 50+ jewelry box mockups on my client projects for this ultimate collection.
But you now have everything in one place, so you don't need to search for the best mockups on multiple sites.
Quick. And. Convenient.
You can use these mockups for luxury boxes, rings, bracelets & pendant packaging, jewelry branding, logos, etc.
You're in FULL control (which is the best feeling ever).
Enjoy!
Best Jewelry Box Packaging Mockups
1. Jewelry box & logo mockup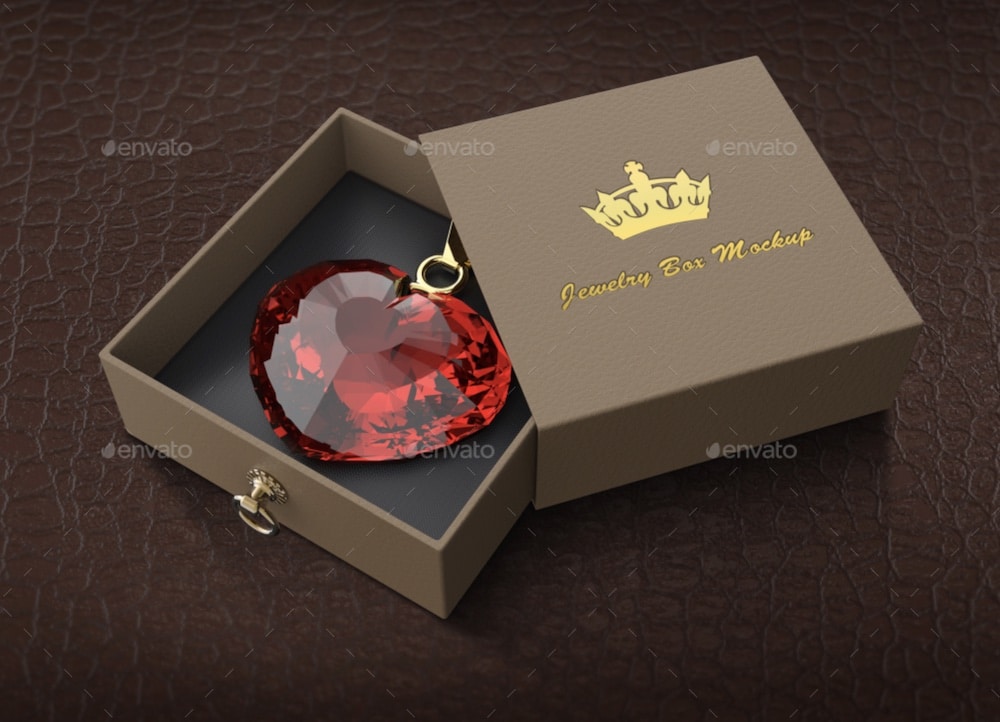 You easily cover multiple projects with this cool set of three realistic jewelry packaging mockups.
Honestly, I didn't use the square heart pendant box, but I worked with the other two and the outcomes were JUST GREAT.
Each layered PSD file comes at a high quality of 5000 x 3600px, ensuring a stunning product in a few clicks. Some other goodies are leather texture, gold layer, editable background, and more.
Price: $5
MORE INFO / DOWNLOAD
2. Luxury square boxes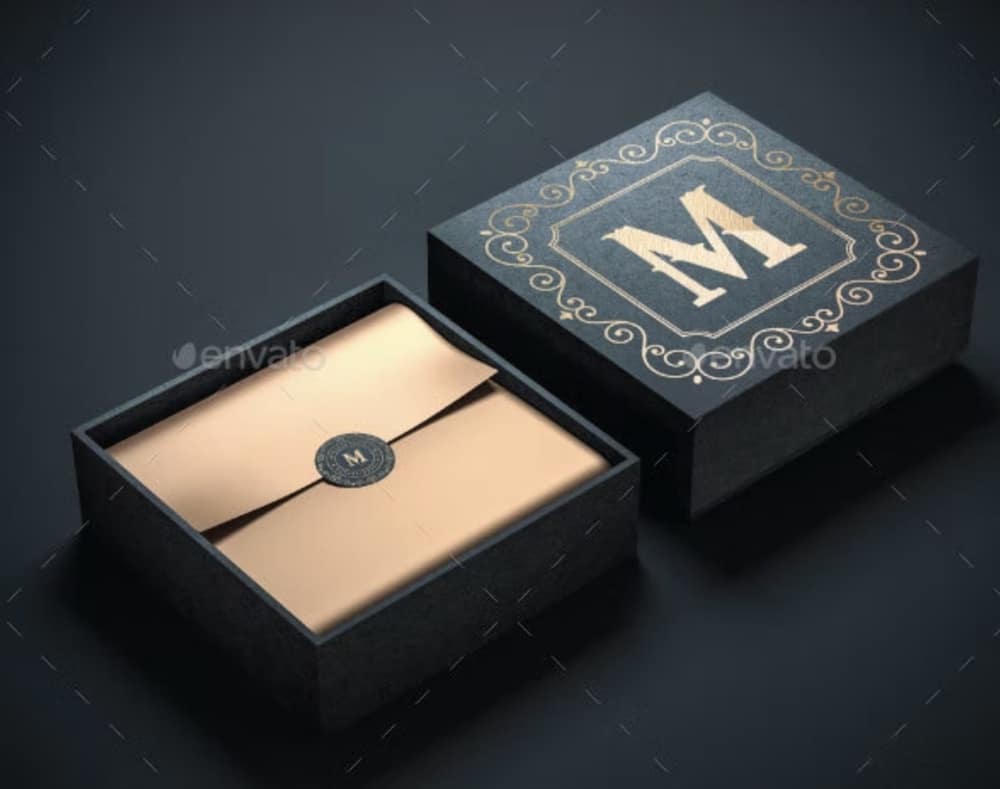 A luxury box mockup presentation that you'll create with this bundle of six files will WOW everyone. Yes, it really will!
I spent several weeks working on ten different projects with these, and all my clients were super pleased about the final creation.
Thanks to smart objects and layer structure, the work is fast and straightforward.
Price: $5
MORE INFO / DOWNLOAD
3. Ring box mockup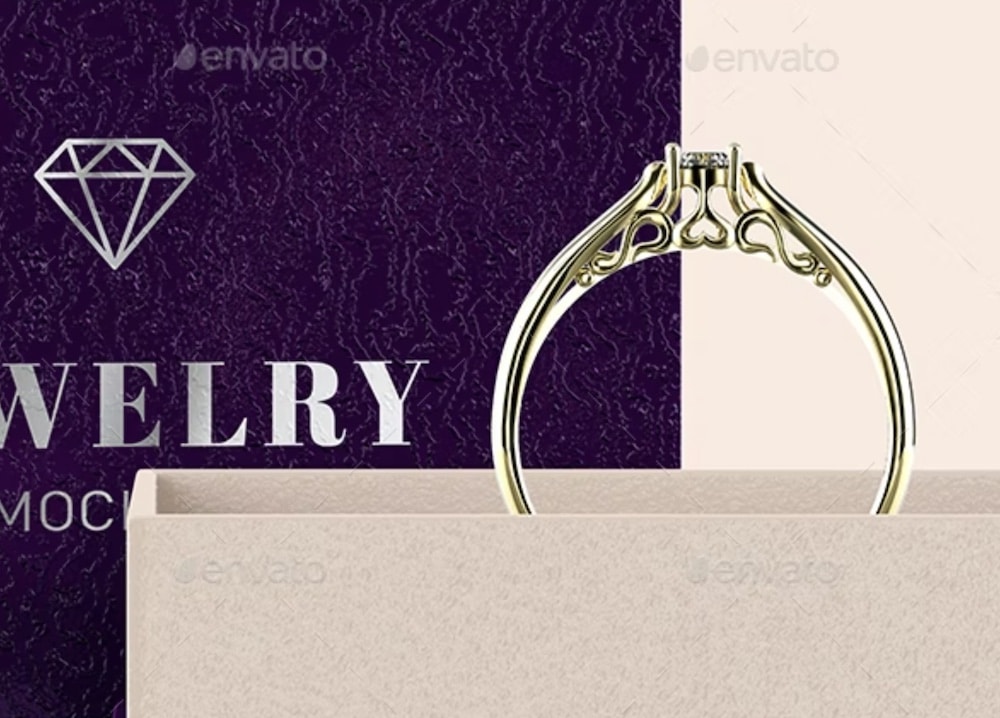 If you're designing a beautiful box for a beautiful ring, this particular jewelry mockup will make it happen in a little breeze.
Five views cover everything you need to come out with something extraordinary. Plus, the insane 7700 x 5000px dimension guarantees THE BEST showcase regardless of how detailed your design is. (Even close-ups!)
Note: It's all editable, the inside and the outside of the box. So. Awesome.
Price: $8
MORE INFO / DOWNLOAD
4. Square paper jewelry box PSD template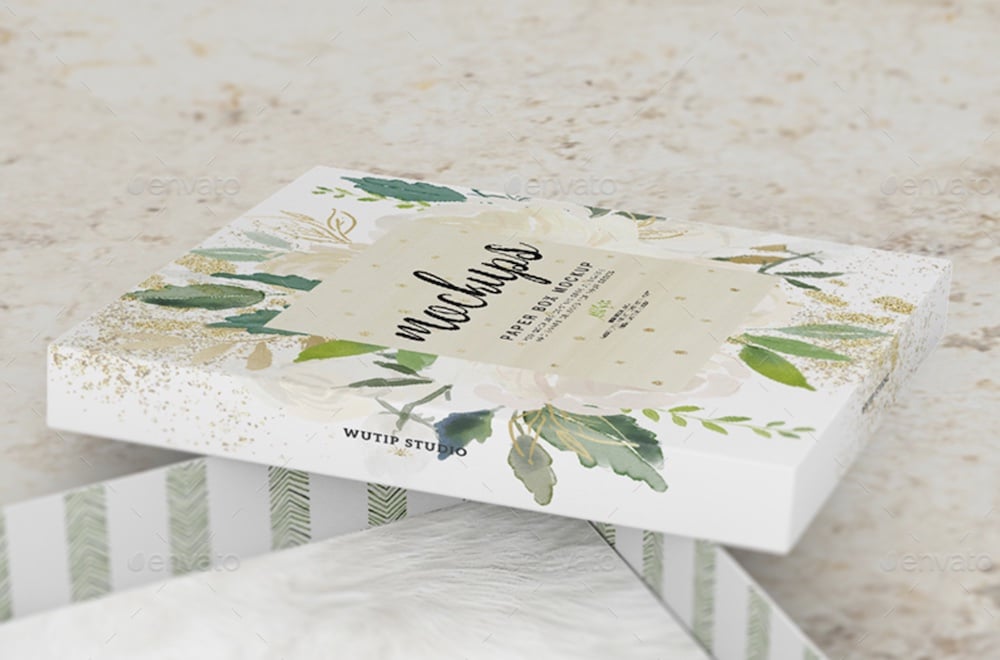 You'll amaze everyone when working on a square-shaped box design for a jewelry store using this neat mockup set.
The set of five files covers close and open paper boxes, so you can easily create the full demonstration of the final product.
I like how ORGANIZED everything is, which helped speed up my workflow.
Price: $7
MORE INFO / DOWNLOAD
5. Realistic jewelry box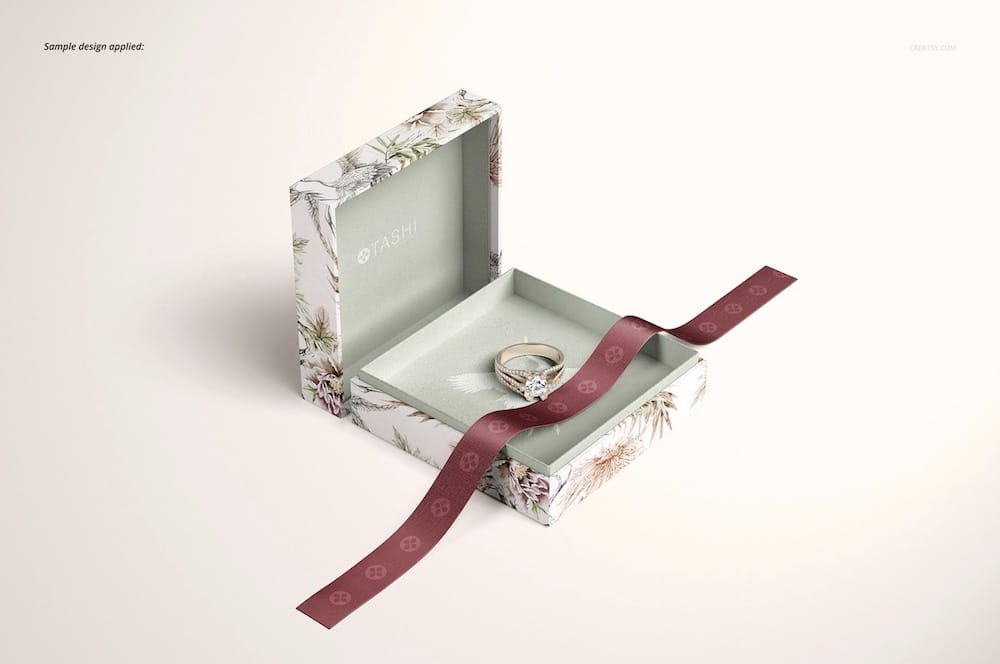 Even though I didn't post it first, I must say that this is my FAVORITE of all the jewelry box mockups that I tested and reviewed for this collection.
The author did everything with great care, offering you four styles at the fantastic 6000 x 4000px dimension (300dpi).
Slide in your design, change the color, add a custom metallic stamp and keep or remove the ribbon and ring.
Yup, very many options!
Price: $18
MORE INFO / DOWNLOAD
6. Jewelry wrapping tissue paper mockup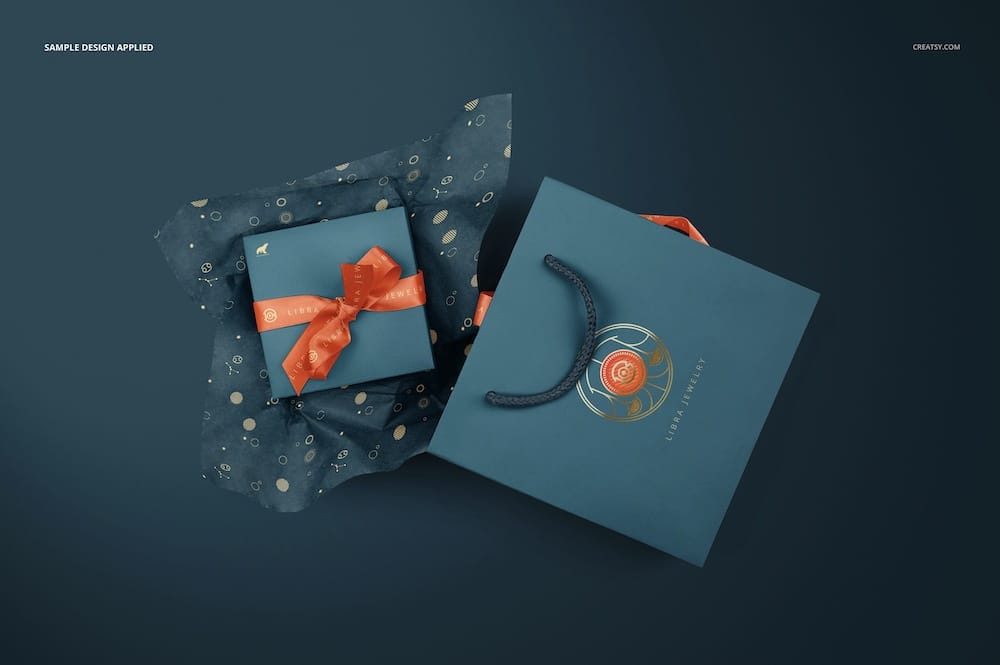 Custom tissue paper for wrapping is a must when selling jewelry, especially when it comes to luxury items.
Luckily, you can now present to your client how it'll look before printing with this great batch of eight PSD files. It is also cool that it includes the bag, which you can – OF COURSE – customize entirely!
I edited everything, paper, bag, handles, ribbons, you name it. And no matter how many variations I made, the outcome was always spectacular. Enjoy.
Price: $18
MORE INFO / DOWNLOAD
7. Jewelry box set (29 mockups!)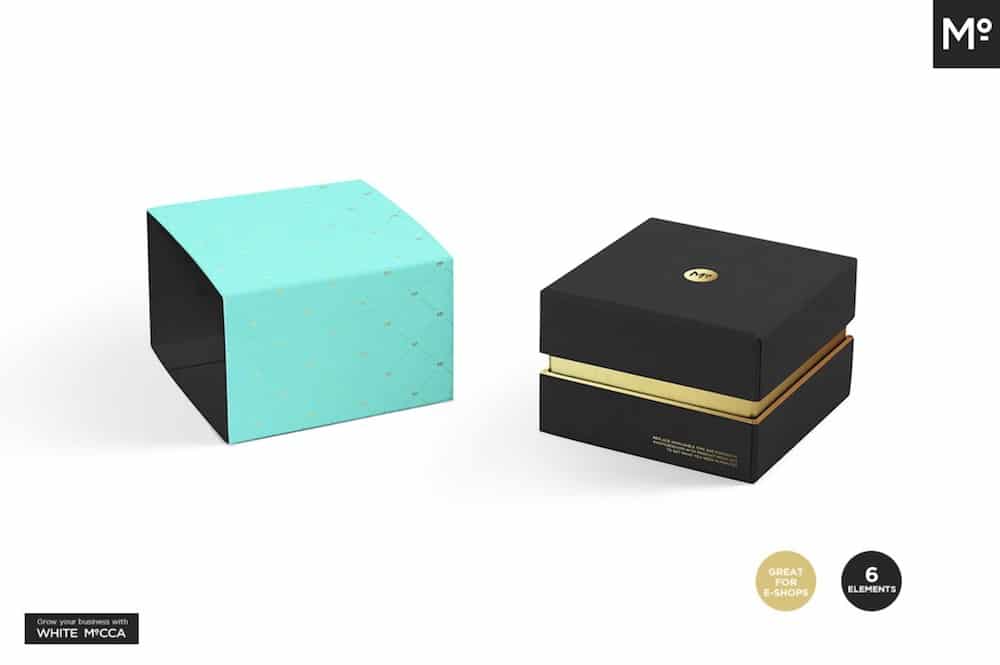 This one is big, unlike any other on this list. A collection of 29 PSD files allows you to take care of EVERYTHING for your business or your client's.
It even includes a jewelry pouch mockup!
But there's also a bag, small and large box, cover, and more. And you can also work with the included gold and silver effect to add opulence.
Love. It.
Price: $22
MORE INFO / DOWNLOAD
8. Jewelry packaging mockup set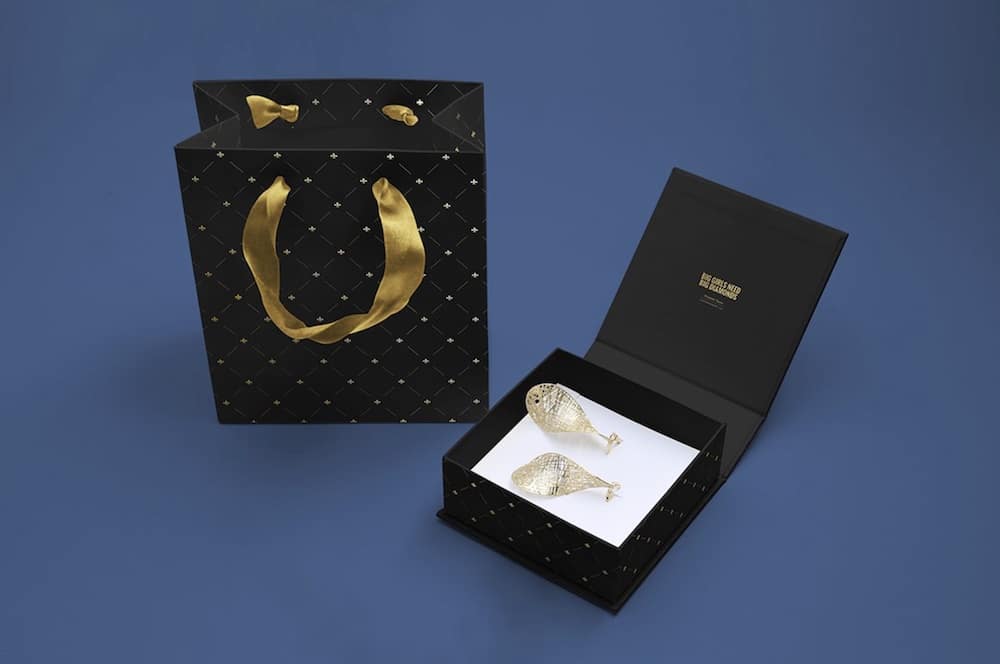 This one worked for one of my clients so well I just needed to add it. If something works, it simply works – THAT'S. IT!
Working with all ten views is fast after you import them to Photoshop. Drag and drop designs via smart objects, change colors and even work with gradients.
Additional foil stamp configuration is just the icing on the cake. You can also add a custom background or use the default.
Note: The white background also makes it Amazon-ready.
Price: $18
MORE INFO / DOWNLOAD
9. Jewelry packaging box mockups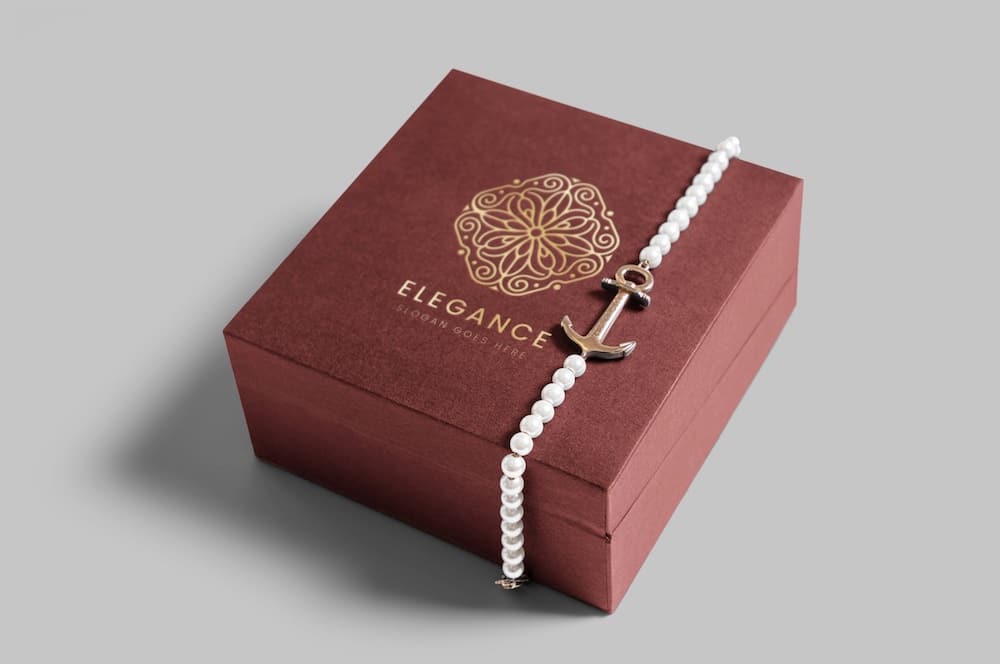 Another one that's so real I almost feel it. A great presentation of your luxury packaging goes a long way.
And you can now make it happen in just a FEW CLICKS with these six PSD mockups.
Add a logo on the outside and inside the box, change the color, edit the pillow, and you're ready to roll. Of course, you can modify the background, too!
Price: $16
MORE INFO / DOWNLOAD
10. Jewelry packaging gift set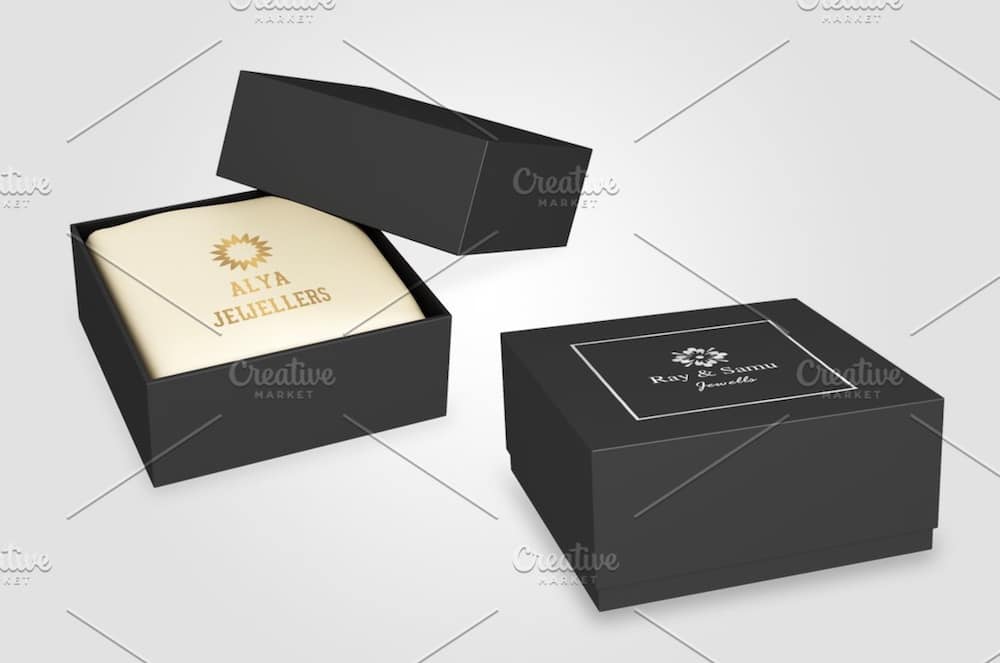 This jewelry box mockup gives you access to five closed and five open boxes – even different gift box styles.
Even though the dimension (2500 x 2500px) isn't the largest compared to some others, it's still a guarantee that what you do with it will be HIGH QUALITY.
I really enjoyed working on ring and bracelet packaging, but you can use it for anything you find the box the right fit for.
Price: $14
MORE INFO / DOWNLOAD
11. Jewelry logo design mockup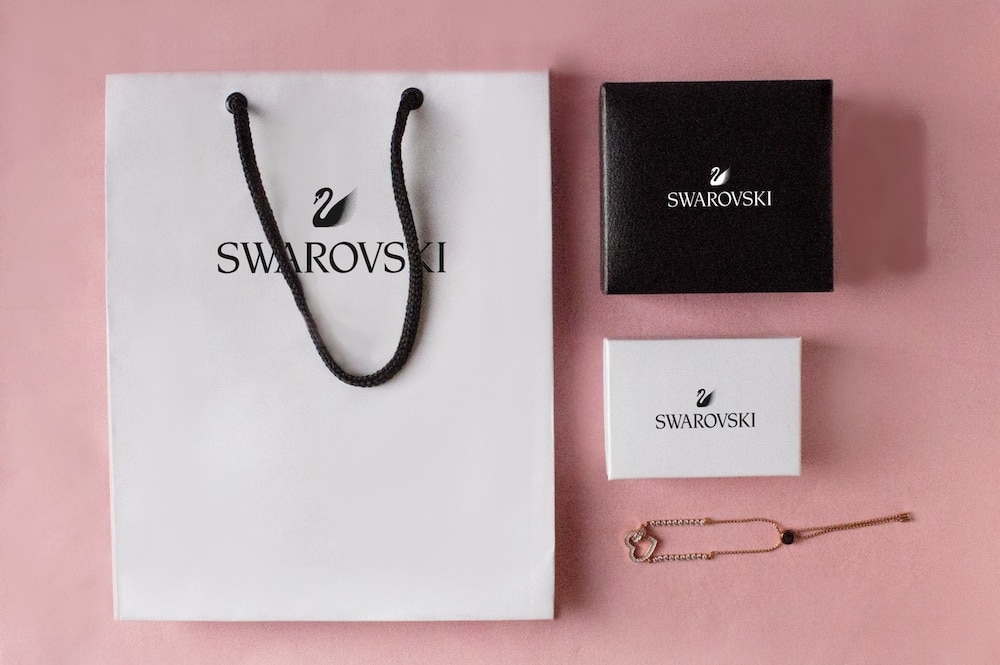 When a client asked me to work on their branding for their jewelry store, I picked this logo mockup to make it happen.
The set includes different jewelry boxes, a shopping bag and a bracelet. You can add a logo to all the items (including the bracelet!), which is really COOL.
Also, all the items are actual objects, not renders, making your end product look ten times better.
Price: $50
MORE INFO / DOWNLOAD
12. Jewelry logo box mockup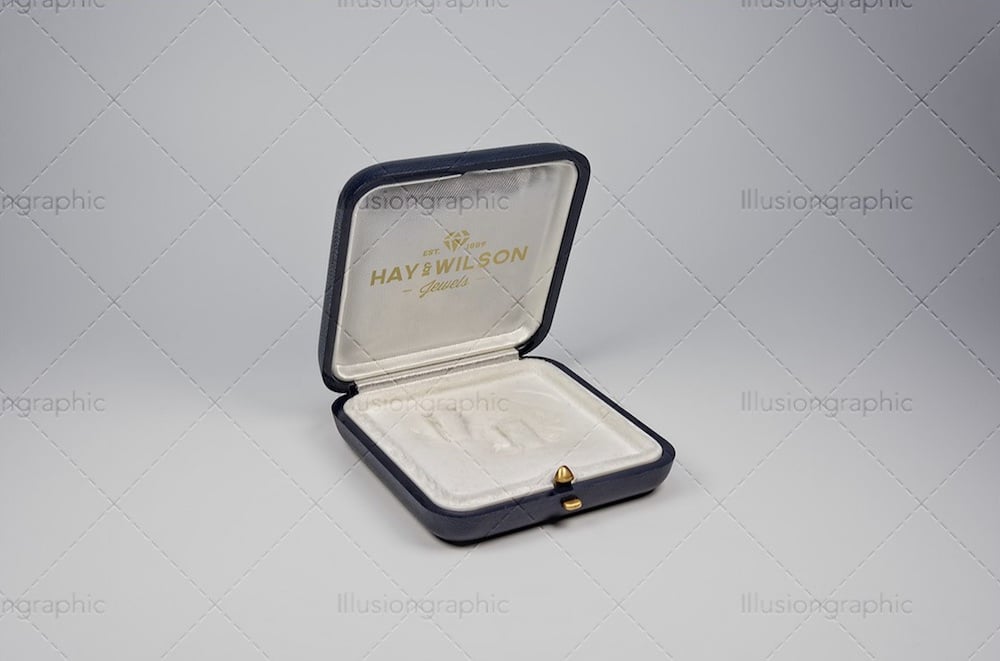 Now this and the following are somewhat similar but not. Does this makes sense? Yes, because the style is similar but the shape of the jewelry box is not.
After working with both on some client projects, I found out that one is not better than the other. They're both REALLY good and worth testing for yourself.
Note: You also get a help file, but it is almost unnecessary because of how simple it is to work with each file (5).
Price: $14
MORE INFO / DOWNLOAD
13. Logo on jewelry box mockups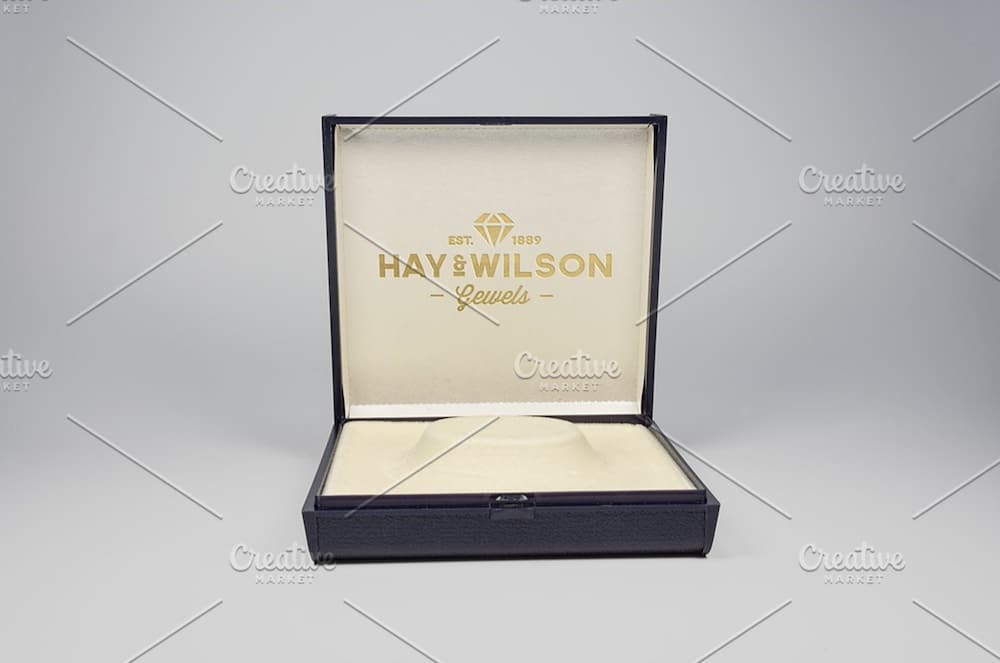 If the previous one was more rounded this one is more square. A fancy jewelry box mockup in five views that covers everything.
You can edit the outside and the inside, creating a FULL-BLOWN presentation to grab everyone's attention.
And printing the final creation will also be easy and quality due to the high resolution (3000 x 2000px, 300dpi).
Are you ready to make great things happen?
Price: $14
MORE INFO / DOWNLOAD
14. Ring box PSD mockup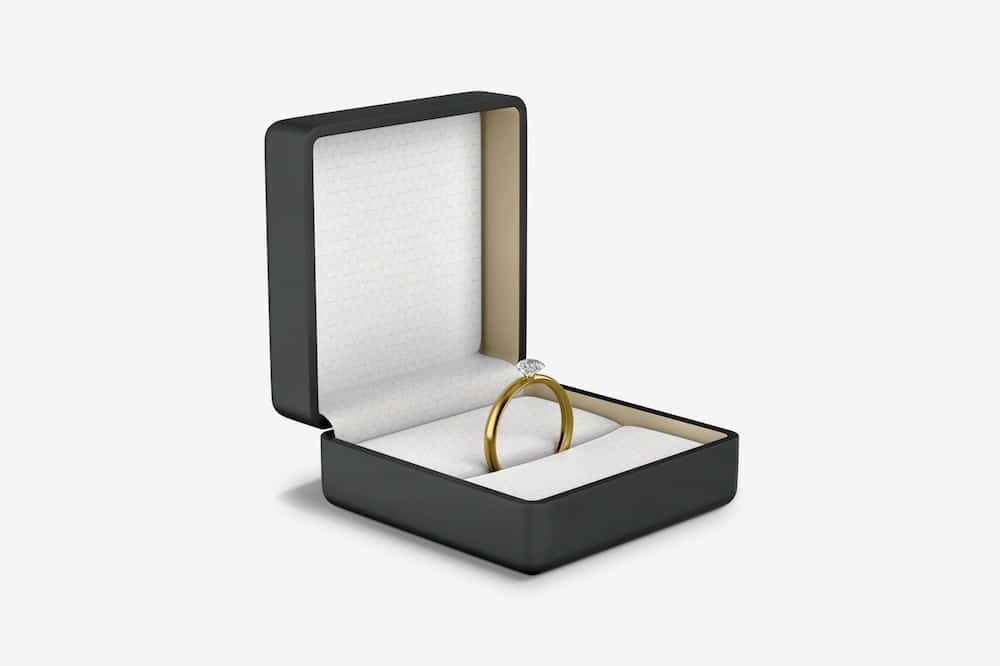 I was searching for more quality ring box mockups but couldn't really find that many that worked really well. However, here's another one for you, a simpler version – but simplicity WORKS!
Three mockups are enough to take care of all the angles, including adding a logo on the top of the box.
Moreover, you can easily keep the background transparent and add color or any custom background.
Price: $14
MORE INFO / DOWNLOAD
15. Logo mockup luxury jewelry box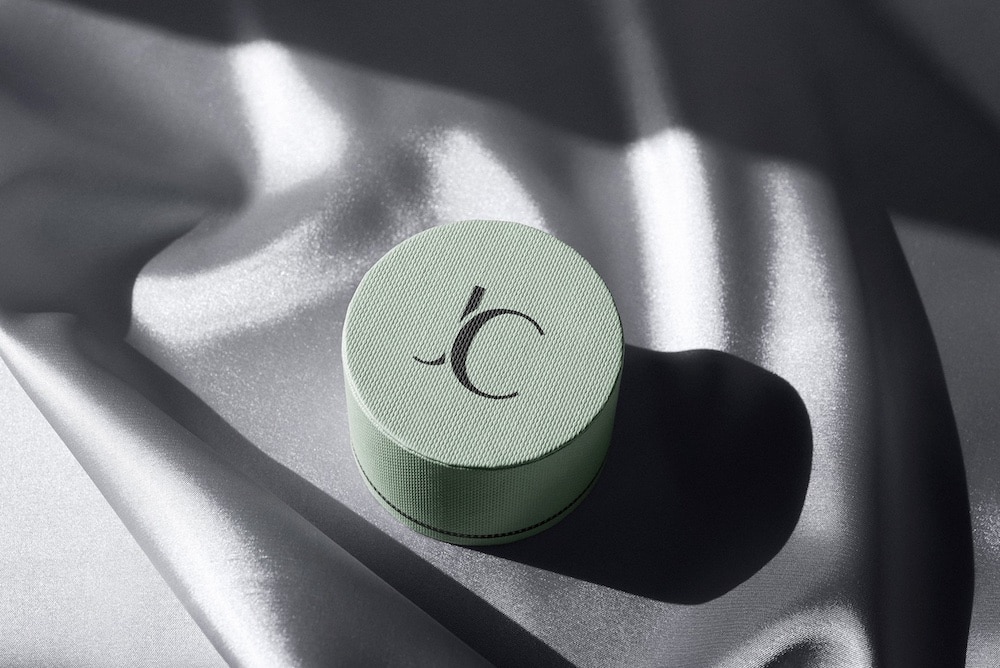 A luxury box needs a luxury presentation, and you can achieve the best result with this round box mockup.
You get three logo effects (debossed, embossed & flat) and two perspectives.
The only thing I wished the author would also add is a square or rectangular box. But if you're working on round jewelry packaging – this one is the RIGHT pick to make.
Price: $14
MORE INFO / DOWNLOAD