Do you need the best WordPress community plugin to engage with your audience and create social sites?
There's no denying that interacting with your website visitors is CRUCIAL these days!
Creating an online community automatically builds a deeper relationship with your visitors. (ESSENTIAL for your success.)
The following plugins unlock the freedom of creating social networks, forums, memberships, chat systems, and more.
This post covers:
You do not even need development skills to build any of these.
That's why we spent several months reviewing dozens of plugins.
Only to bring the 11 ultimate, most responsive and flexible community-builders available.
Don't neglect the incredible value of a loyal community.
THE ULTIMATE 6:
Best WordPress Community Plugins
1. Ultimate Membership Pro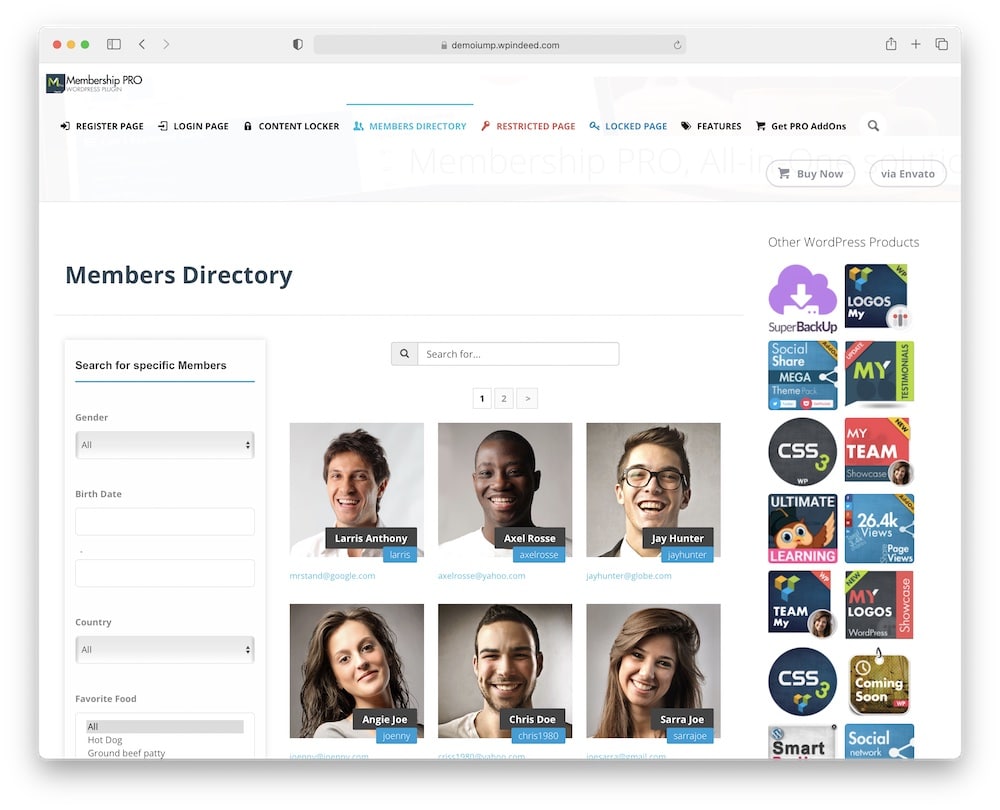 Are you looking for the ultimate tool to create a subscription-based online community? If so, then Ultimate Membership Pro is the plugin for you.
There are numerous reasons why this community and membership plugin is in the first place.
For instance, this plugin is one of the best ALL-ROUNDERS that we have tested. The package includes numerous add-ons that you can use, making it extremely flexible.
However, that does not mean that this plugin is not easy to use. We had a lot of fun using it, approaching it like a complete beginner.
The support is also great (the development team of the plugin is always there for you).
With Ultimate Membership Pro, you can create an online community with different membership packages in just a few minutes.
Managing your community's forms, pages, and members is child's play.
Ultimate Membership Pro features:
36,200+ sales
4.5/5 ratings
Supports WooCommerce subscriptions
Integrated payments (Paypal, Stripe, etc.)
Price: $59 (may vary)
MORE INFO / DOWNLOAD
2. UserPro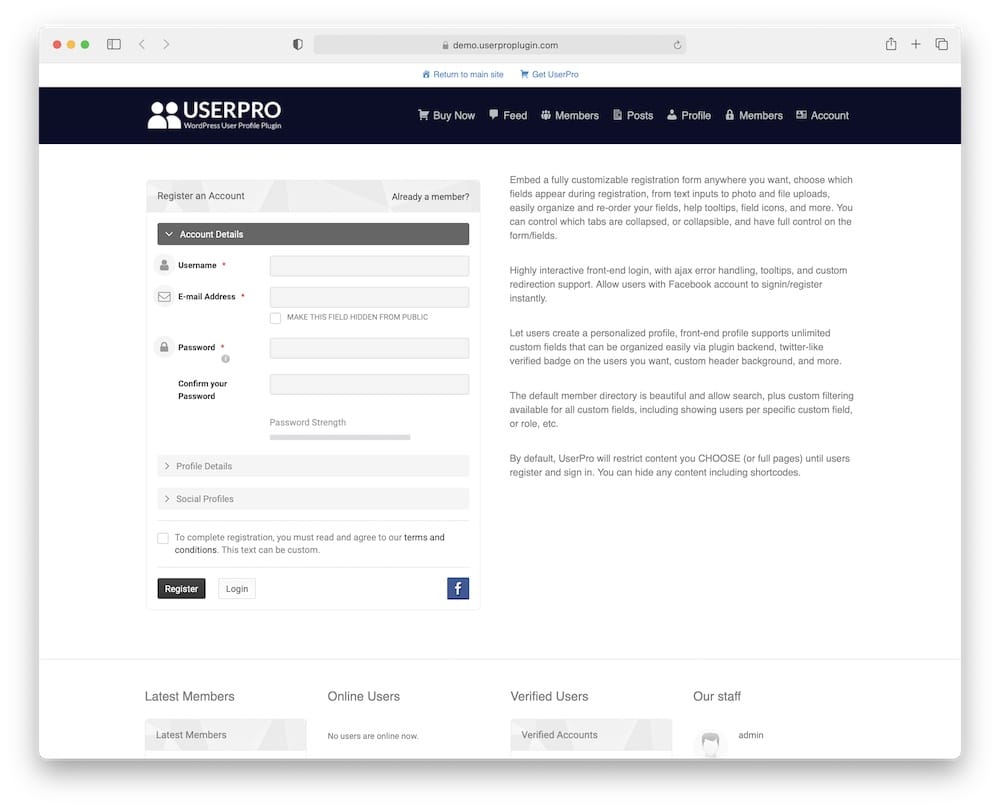 UserPro passed all of our reliability tests with ease as one of the most popular WordPress community plugins on the market.
It is indeed a brilliant solution for anyone looking for an advanced plugin to build a community in WordPress.
The main difference with Ultimate Membership Pro is that User Pro is also ideal for non-subscription-based communities.
This plugin simply stands out from its competitors with an amazing dashboard and numerous membership features like badges and achievements!
UserPro is the best choice to create an online community that is very SIMILAR to social media platforms.
User Pro features:
20,600+ sales
4.3/5 ratings
Ideal for social media communities
Supports WooCommerce & paid memberships (restricted content)
Price: $39 (may vary)
MORE INFO / DOWNLOAD
3. Youzify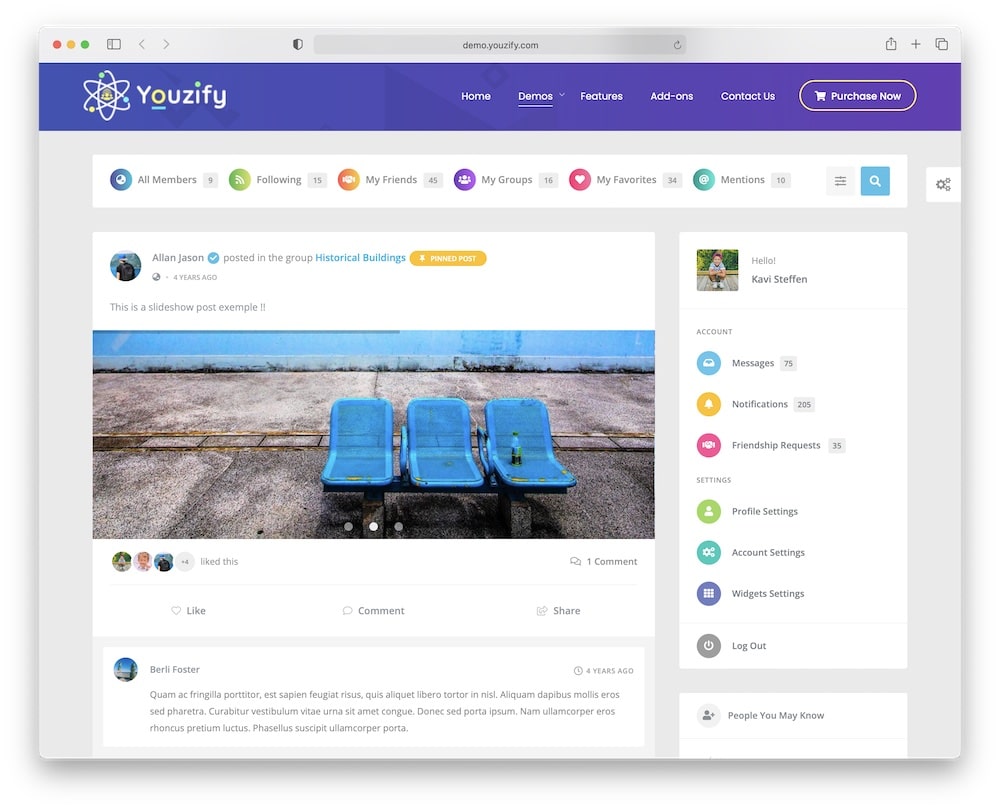 As with our previous suggestion, Youzify is a great WordPress community and user profile plugin with many advanced features.
Youzify is very easy to learn, with 0 past experience. After trying it out, we really enjoy using Youzify to create online communities for two of our clients' websites.
One unique feature is that members of your community can sign up using their social media accounts. This is JUST ONE of the characteristics that make Youzify a top-tier plugin.
Users can like, follow, and share with other users, earn badges, and more.
This makes your community the ultimate social network!
All in all, Youzify is a plugin you should definitely try if your goal is to create an engaging community on WordPress.
Youzify features:
8,300+ sales
4.9/5 ratings
Fully-customizable interface
Offers free trial
Price: $49 (may vary)
MORE INFO / DOWNLOAD
4. PrivateContent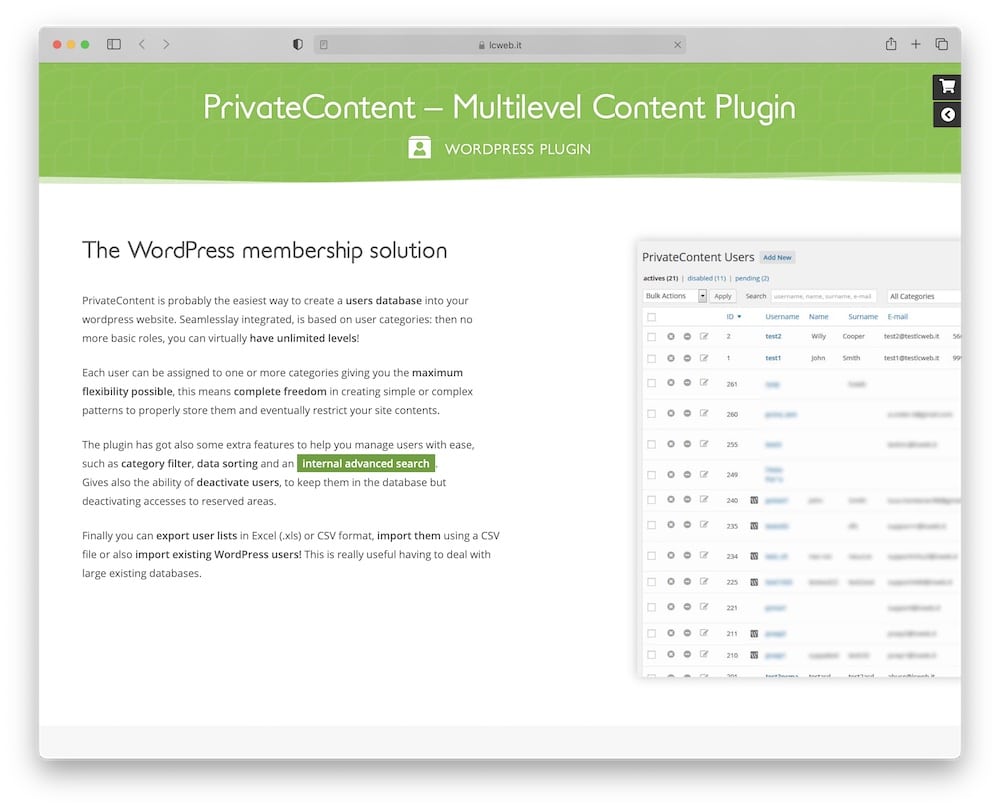 If you found the above solutions a bit difficult to master, do not worry! PrivateContent is one of the most beginner-friendly WordPress community plugins out there.
This does not mean that PrivateContent is a less powerful plugin.
On the contrary, the plugin allows you to create a beautiful membership platform quickly and efficiently.
Also, since the plugin automatically connects to Google Analytics, you can track what your users see and how they interact in real-time.
Finally, PrivateContent is one of the IDEAL solutions to create a WooCommerce-powered community.
Waste no time and create a multi-level online community without any coding knowledge!
PrivateContent features:
11,700+ sales
4.4/5 ratings
Easy-to-use
Tracks your users
Price: $35 (may vary)
MORE INFO / DOWNLOAD
5. ARMember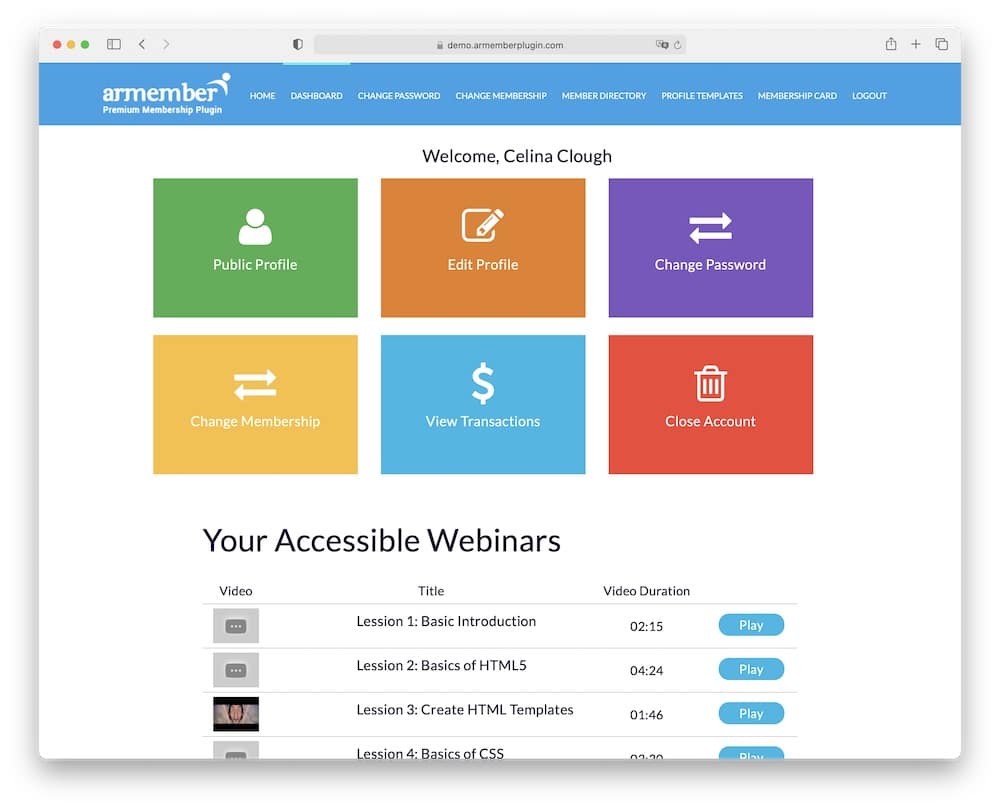 As with our first selection (Ultimate Membership Pro), ARMember is a plugin designed specifically for subscription-based communities.
Reputeinfosystems is one of the highest-rated plugin developers on the market. We quickly understood why when we first tested ARMember!
This WordPress membership plugin has everything you need and requires no special programming knowledge to use.
When it comes to advanced features, ARMember has pretty much everything to offer: numerous membership levels, user & payment tracking, and so on.
With ARMember, we were able to create a membership community SPEEDILY. The installation process is SIMPLE and all the video tutorials are to the point. But if you need assistance, learn how to install WordPress plugin through our guide.
Therefore, we can safely say that ARMember is a great alternative to Ultimate Membership Pro.
ARMember features:
9,900+ sales
4.7/5 ratings
Ideal for membership-based communities
Super-reliable
Price: $59 (may vary)
MORE INFO / DOWNLOAD
6. Sabai Discuss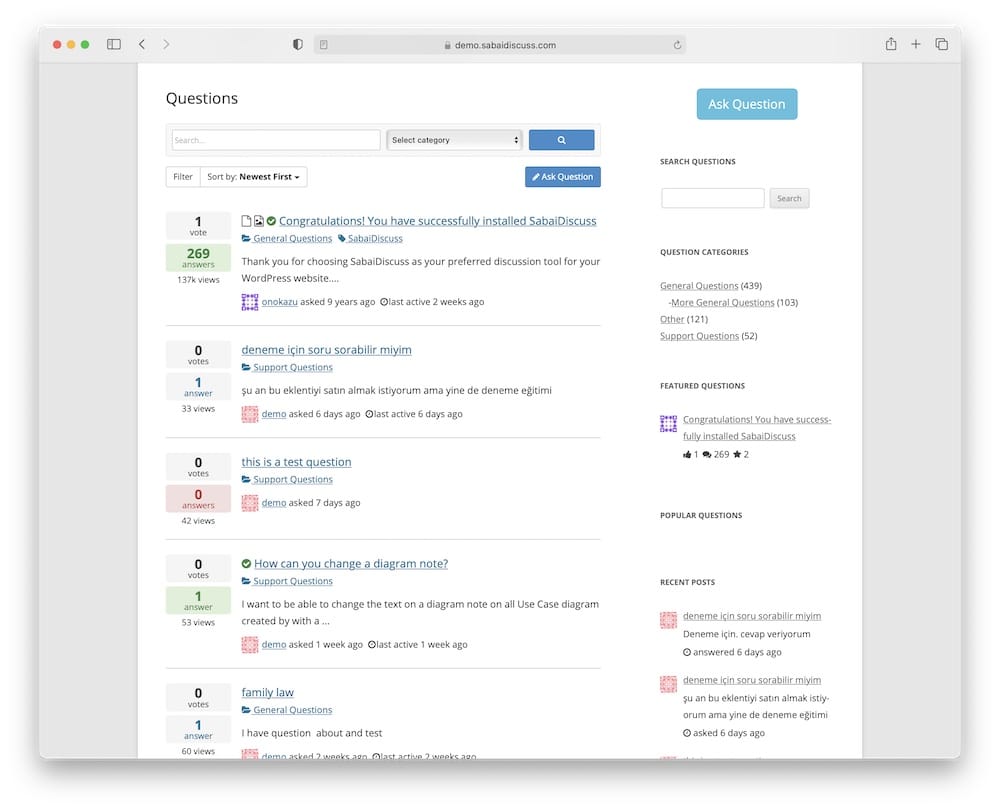 This is not the first time we have come across Sabai Discuss, as this plugin is an amazing all-around solution.
Onokazu has created one of our favorite plugins for Q&A forums/discussions.
So what's a forum plugin doing in our pick of the best WordPress community plugins? Well, forums are an innovative way to engage with your audience and create an online community on WordPress.
Therefore, Sabai Discuss is the PERFECT solution for anyone who needs to answer customer questions about their website content.
If that's the case with your blog or website, there's simply no better plugin out there! You can even use it with your WordPress multisite installations.
Sabai Discuss features:
3,300+ sales
4.4/5 ratings
Perfect for Q&A communities
Comes with shortcodes & widgets
Price: $24 (may vary)
MORE INFO / DOWNLOAD
7. Support Board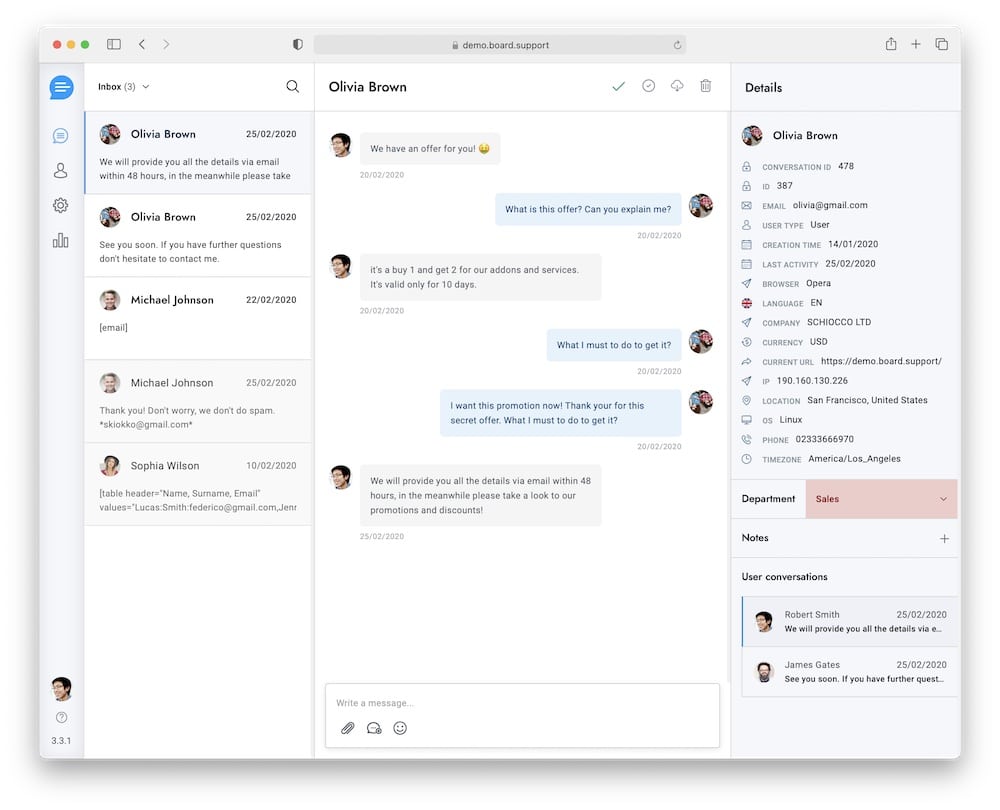 If you just want to set up a chat support system to interact with your audience, Support Board is the plugin for you.
When we tested this plugin, we COULD NOT believe how easy it was to learn.
With Support Board, you can set up a chat service in no time and automatically interact with your website visitors using AI (artificial intelligence).
This WordPress plugin includes numerous advanced features like multilingual support, chat notifications (email and desktop), and rich messages/surveys.
In short, it is a very straightforward plugin that will significantly improve the interaction on your website. (Use it to boost conversions!)
Support Board features:
2,400+ sales
4.8/5 ratings
Fully automated communication
Works with 3rd-party apps (Dialogflow, Slack, etc.)
Price: $59 (may vary)
MORE INFO / DOWNLOAD
8. DW Question & Answer Pro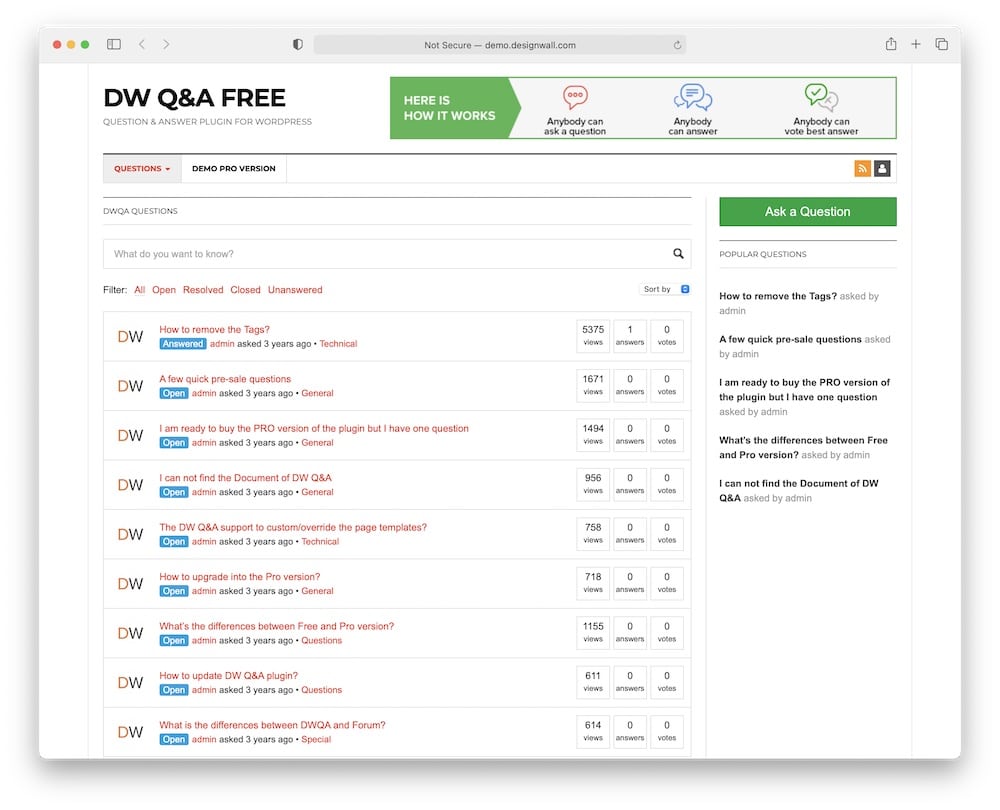 Just like Sabai Discuss reviewed above, DW is a top-notch option if you'd like to build a Q&A-based community.
The overall experience reminded us of world-renowned platforms like Quora.
DW can help you interact directly with your customers, share your knowledge and increase engagement.
DW is one of our favorite WordPress community plugins for many reasons.
It offers a wide range of actionable features, such as polling, auto-counting views, choosing the best answers, and much more.
Add that DW lets you manage everything from the front-end, becoming a MUST-TRY plugin.
DW Q&A Pro features:
2,400+ sales
3.9/5 ratings
Powered by Ajax technology
Price: $39 (may vary)
MORE INFO / DOWNLOAD
Best Free WordPress Community Plugins
9. BuddyPress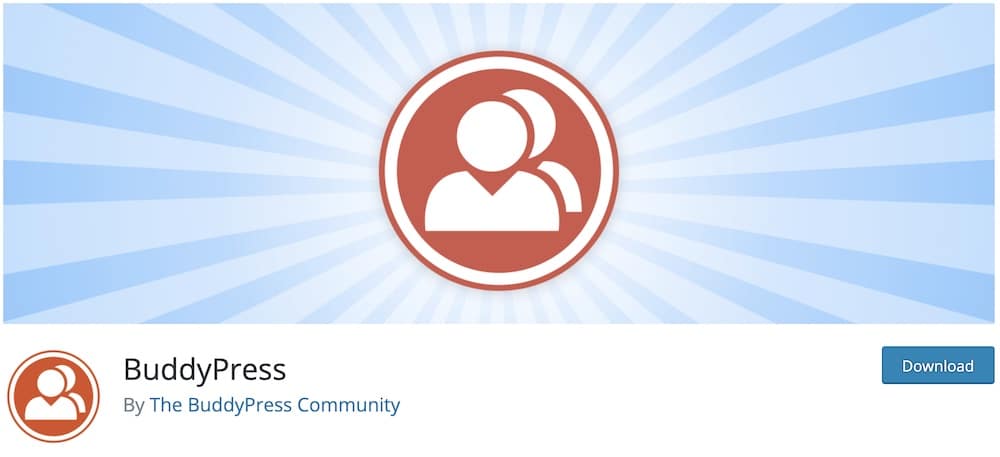 If you really liked the social media features of plugins like UserPro, but you don't feel like paying premium yet, BuddyPress is the way to go.
You can create a superb-looking social network SWIFTLY with this WordPress community plugin.
BuddyPress easily made it to our list due to its modern look and typical social media features.
The installation and online community creation were smooth during our testing. (Hurray!)
In a few words, if you are looking for an easy way to create a social network in your WordPress, BuddyPress is a reliable solution.
BuddyPress features:
100,000+ active installations
4.2/5 ratings
For companies, schools, teams – everything
Ideal for social media-inspired communities
Works with almost any WordPress theme
MORE INFO / DOWNLOAD
10. Ultimate Member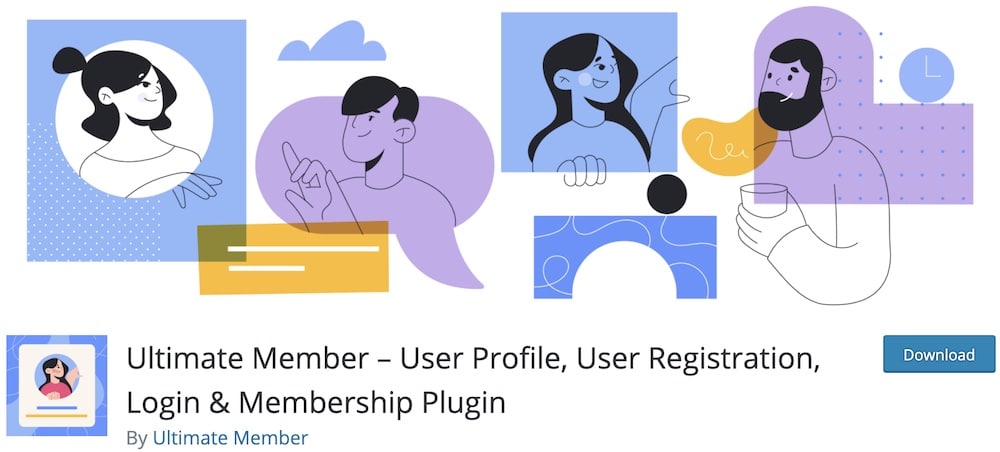 As we move towards the end of our picks, it's time to take a look at Ultimate Member. This is definitely one of the best free WordPress community plugins out there.
The plugin is a smart solution for anyone who needs to create beautiful online membership pages. We had zero issues during activation and setup.
Very. Easy. To. Use.
The software is lightweight and works like a charm (outstanding performance!). We really liked the simple DRAG-AND-DROP builder when we using Ultimate Member.
There's nothing Ultimate Member can not do, thanks to the variety of extensions to choose from.
In summary, this is a well-known plugin ideal for creating membership areas.
Ultimate Member features:
200,000+ active installations
4.4/5 ratings
Comes with a premium theme (definitely check it!)
Numerous add-ons
Free & paid extensions
MORE INFO / DOWNLOAD
11. bbPress


bbPress is the ultimate plugin if you want to start real-time discussions and forums with visitors.
This WordPress community plugin offers an easy way to build a multi-level network in minutes.
Considering that bbPress was developed by the creators of WordPress, its (110%) reliability and responsiveness come as NO surprise.
With a top-tier support system (step-by-step guides, video tutorials, and more) and a huge community behind it – bbPress is a forum plugin you should try.
bbPress also proved to be one of the fastest and easiest plugins to use when reviewing it.
It's a tool to create forum-based websites or add the feature to any existing page. (We were amazed by all the possibilities.)
bbPress features:
4.7/5 ratings
Designed by the WordPress development team
Lightweight (doesn't slow down your website)
One-click installation
You can add a forum to any theme
MORE INFO / DOWNLOAD
How To Choose The Best WordPress Community Plugin
These are some of the most important features we considered when testing and reviewing each community plugin. And so should you if you want the best results.
1. User profiles
A plugin must have an easy and quick solution for users to create their profiles. You get predefined user profile templates in many cases, which you can modify according to your needs.
2. Advanced search
Whether you're building a food blogging community or a social page, it needs to have practical search functionality. Luckily, every plugin that we included has the necessary searching option you need.
3. Messaging, commenting, sharing
A community without messaging, commenting and sharing content doesn't exist. Or if it does, it sucks! That's why all the plugins here offer you some or all the features for excellent user engagement that will take things to the next level.
4. Responsiveness
A WordPress community plugin MUST be optimized for mobile devices. After all, the majority of your users will access the community using their smartphones or tablets anyway. But that's not something you need to worry about because all the premium and free plugins on this list are 100% responsive.
5. Monetization
Some want to monetize their community right away and some later. It doesn't matter; a WP plugin for communities has you sorted with everything you need to make it happen. You can add pricing, charge on a subscription basis, etc.; the options are at your fingertips to make the most bang for your buck.
Frequently Asked Questions About WP Community Plugins
What are community plugins?
They allow you to add free or paid community functionality to your website. A community plugin has the functionality to create a members' area, build user profiles, include interactions, and more. It gives you the freedom to create a community or social website exclusive to your niche.
How do you create a community in WordPress?
The easiest way to create a community in WordPress is by using a plugin. Any plugins we added here are compatible with all modern themes for instant integration. It unlocks endless possibilities to create the exact community page(s) you want.
Can I make a social website on WordPress?
WordPress is one of the best platforms you can use to create a social website. The ideal way of making it happen is by using a free plugin (but you can enjoy many more features with a premium one). And you don't need the experience to build a social page.