I bet you're interested in this review of the best free and premium WordPress visitor counter plugins because you like numbers.
Same here!
Yup, showcasing your site or blog's popularity is an excellent trick.
These plugins are capable of A LOT of things.
You can track your visitors based on different conditions and showcase view counts on your posts and pages. (Plus, many other stats.)
However, you don't need to do much work during the setup. (Takes seconds!)
This post covers:
And you also don't need to research, figuring out which plugin to choose. (I did that, so every pick you make is good.)
Enjoy counting visitors!
Best Premium WordPress Visitor Counter Plugins
1. Post Views Filter & Counter (Premium)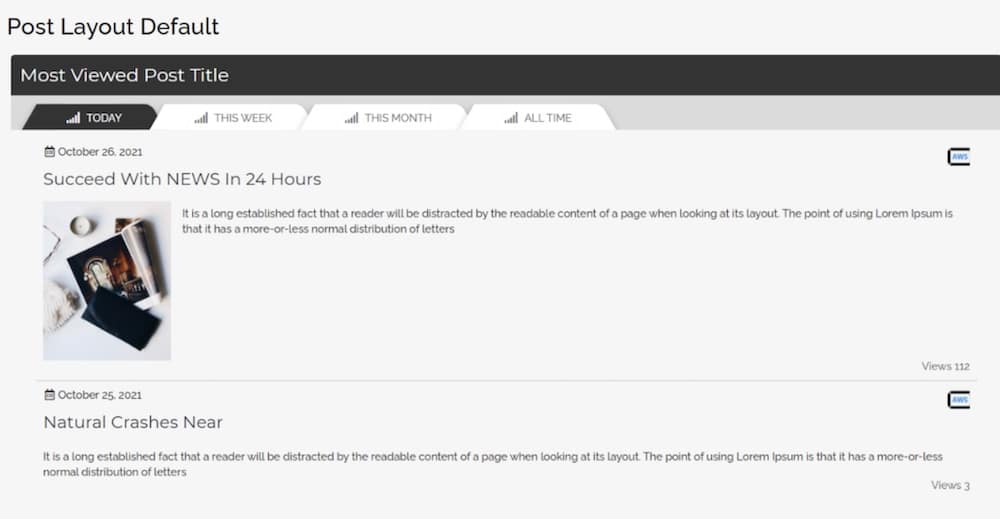 Adding a post/view counter to your website or blog is a matter of installing a plugin. This first addition to the list is one of my favorites to date.
It comes with EVERYTHING necessary to display daily, weekly, monthly and total views.
Show everyone how hot your content is!
Instead of coding your way through the process, save time and energy with Post Views Filter & Counter.
What I really like about the tool is that it supports widgets, shortcodes and (Gutenberg) blocks. The plugin has you covered no matter what's your favorite approach.
Post Views Filter & Counter features:
MORE INFO / DOWNLOAD
2. Post View Counter (Premium)


Post View Counter is another cool option to add counts to your posts code-free.
I especially enjoy this WordPress visitor counter plugin because you can specify who sees the counts and who doesn't.
And you can ALSO exclude (or include) bot views, which is always a great way. Show real people, not fake.
(Unless you're just starting and you need to fake it till you make it 🙂 . Not recommended by me.)
Moreover, I also enjoyed controlling the post view counter's visibility by excluding it from particular posts/pages.
Post View Counter features:
5+ sales
4.5/5 star rating
Regular updates
Create a custom views template (shortcode)
Price: $19
MORE INFO / DOWNLOAD
Best Free WordPress Visitor Counter Plugins
3. Live Visitor Counter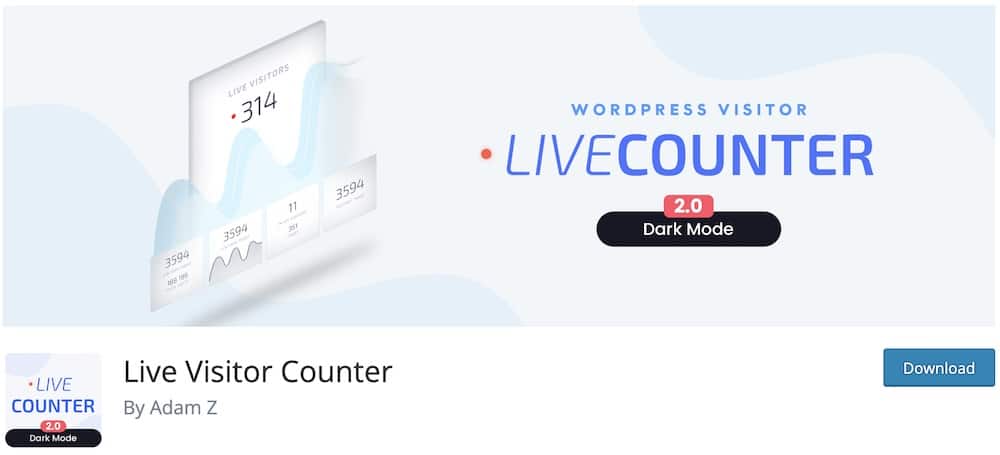 I'm all about WP plugins that are easy to activate and install but still achieve the best quality and experience.
That's precisely what Live Visitor Counter treats you to.
And it still delivers many practical and beneficial features, even if it doesn't cost you anything.
Multiple (gorgeous) counters create a pleasant display of various styles.
The lightweight structure guarantees it won't slow down your website, keeping it running smoother but better (hey, you have a new feature!).
This is my TOP recommendation from the free section.
Live Visitor Counter features:
5,000+ installations
4/5 star rating
Light & dark modes
Looks more premium
Easily installable (!)
MORE INFO / DOWNLOAD
4. StatCounter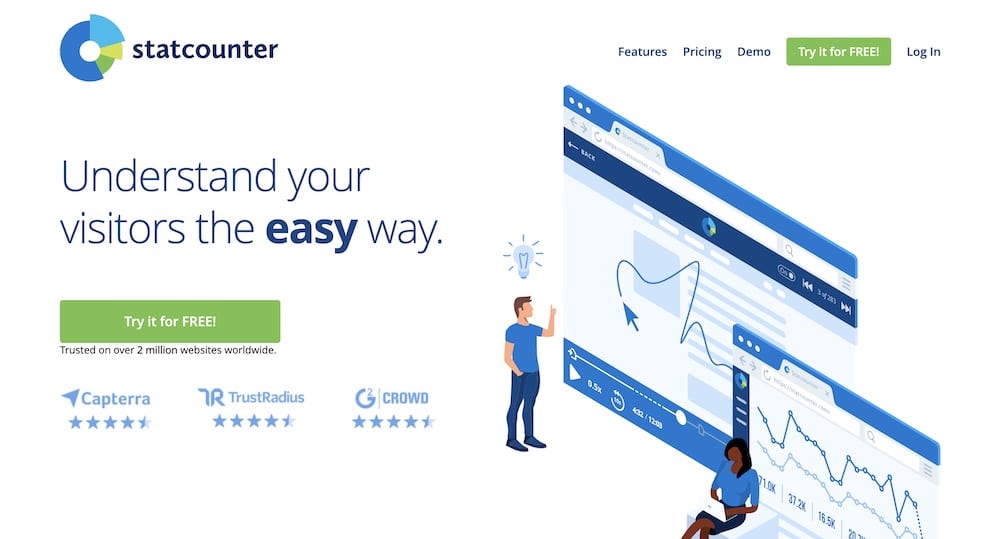 StatCounter is one of the largest WordPress plugins for counting (almost) anything at 100,000+ active installations.
This one is slightly different from some other tools I used in the past for post counts.
It's not about showcasing numbers on the front-end but the back-end, for the webmaster to better understand site performance.
I'd highly suggest installing StatCounter if you're in the process of optimizing your website for scale or just because you like numbers (like me!).
Enjoy.
StatCounter features:
100,000+ installations
4.3/5 star rating
Stats for everything (!)
Popular entry, exit, etc. pages
Keyword activity & visitor paths
MORE INFO / DOWNLOAD
5. WP Visitor Statistics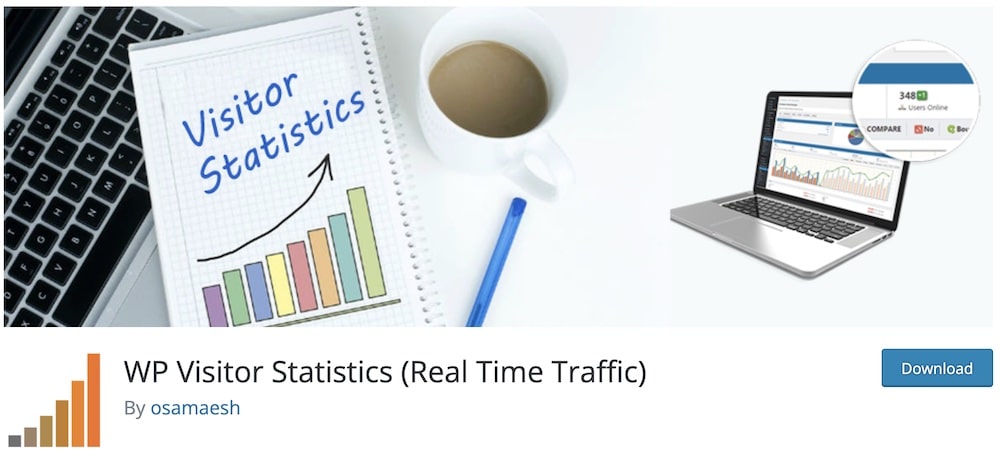 You'll never again need to rely on 3rd-party plugins after activating and setting WP Visitor Statistics. But all this takes seconds and is VERY beginner-friendly.
But it's not all about tracking and counting website visitors. WP Visitor Statistics also offers you to get a better understanding of browser and operating system performance, but this is just the beginning.
It's also so cool that it comes with GeoIP location to see countries with the most views (and automatic updates).
Let WP Visitor Statistics take care of the hard work while you focus on what's important.
WP Visitor Statistics features:
20,000+ installations
4.5/5 star rating
Auto-pruning old WP databases
Supports search engine queries
GDPR compliant
MORE INFO / DOWNLOAD
6. Page Visits Counter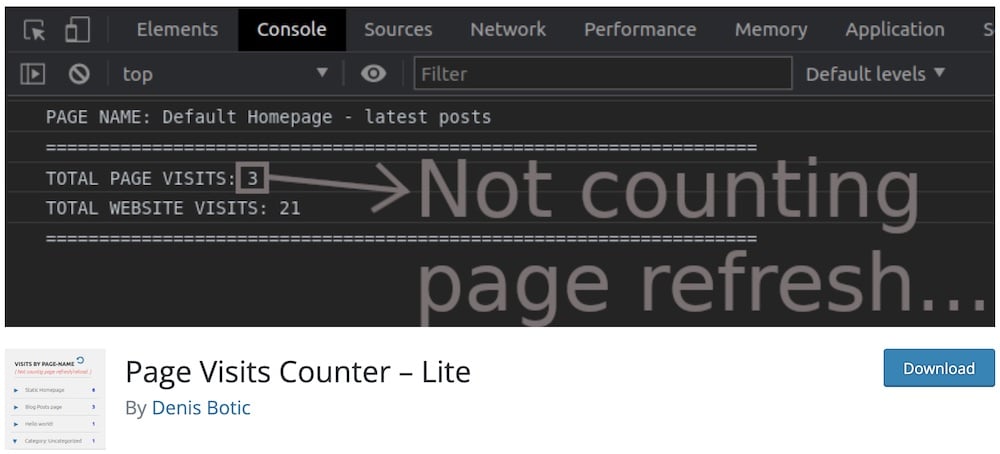 Page Visits Counter is a great gadget to collect page visits in the admin dashboard and in the page's front-end. But the latter IS optional (you can turn it off at free will).
Note: The front-end can display total page visits and total website visits.
Remember, the total page visits doesn't count page refreshes, but the total website visits does.
What's also fantastic is that Denis Botic created a pretty in-depth video guide on setting Page Visits Counter on your website.
You can do it without skills!
Page Visits Counter features:
3,000+ installations
5/5 star rating
Very lightweight
Doesn't collect user data
Counts WooCommerce activities
MORE INFO / DOWNLOAD
7. Post Views Counter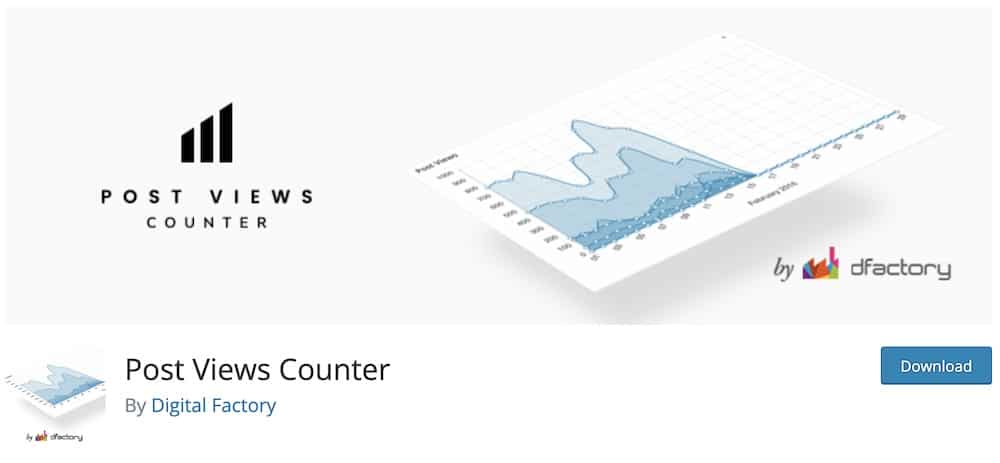 Post Views Counter is another plugin in the 100k+ installs sector. But the popularity comes for a reason: the excellent functionality that's also super user-friendly.
You don't need to work with code for the setup, even if you want to exclude visitors and restrict display.
Keep in mind, while it was more challenging for me to translate some other WP plugins, that wasn't the case with Post Views Counter. (It comes with .pot file!)
Back-end and front-end view counting – SORTED!
Post Views Counter features:
200,000+ installations
4.9/5 star rating
Set counter's position
Display style (icon or label)
Excluding users by IPs
MORE INFO / DOWNLOAD
8. WP Post Views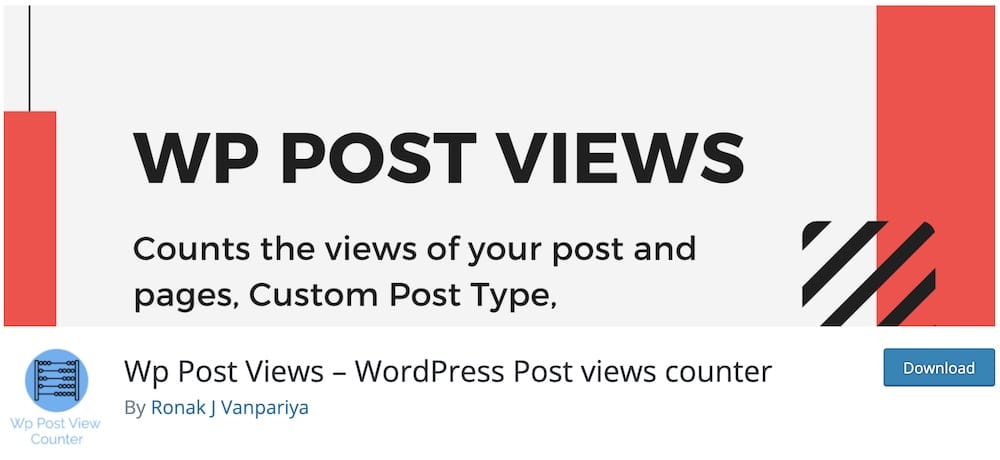 I never really heard of WP Post Views until recently when two of my FRIENDS mentioned to me how simple it is.
So I tested it and now I'm sharing it with you.
It can take you seconds to make it happen. (Especially after watching the silent-Bob-mode-style video tutorial, which is exactly what you need – no fluff!)
You insert the view count via a simple shortcode that you can find in the plugin documentation.
And you can also select/deselect to filter views by IP. This only means that you can prevent multi-view counts from the same visitor.
That's it!
Wp Post Views features:
3,000+ installations
5/5 star rating
Almost too simple to work with (!)
Shows counts in admin
Supports custom post types
MORE INFO / DOWNLOAD
9. Post View Count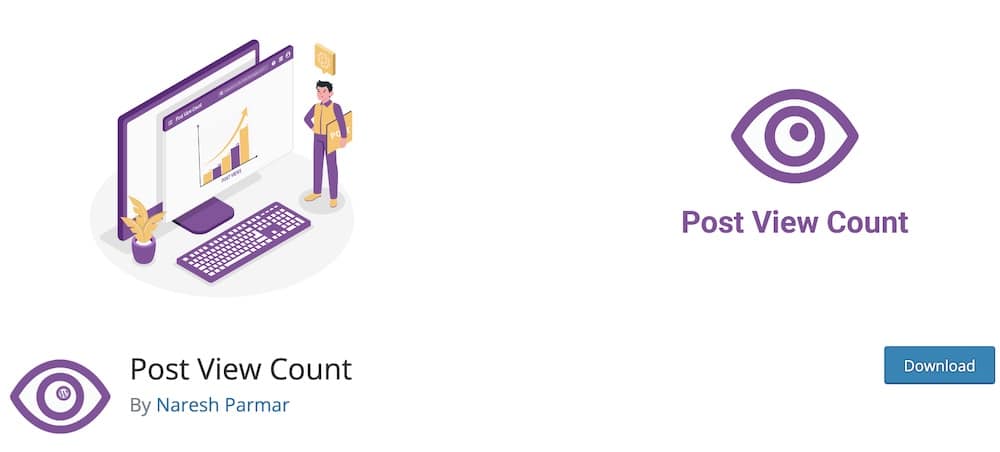 But in case you're still not satisfied with adding a counter to your back-end (very unlikely) then Post View Count is the last option I can recommend.
Straightforward and minimal WordPress visitor counter plugin that adds another column in your posts and a section to post creation.
You can quickly see which of your posts performs the BEST and which needs improvements.
Also, Naresh Parmar was friendly enough to answer a bunch of my questions, and he'll help you, too!
Post View Count features:
6,000+ installations
5/5 star rating
Lightweight & fast loading
Smooth back-end integration
No configuration necessary (!)
MORE INFO / DOWNLOAD
Why Use Visitor Counter Plugins On Your WordPress Website?
While you can install Google Analytics in WordPress to track visitors, using a visitor counter plugin simplifies tracking best-performing posts from your admin dashboard.
This gives you a complete overview of which content performs better and which poorer.
You can then compare the two, optimize the latter and enjoy an increase in time on the page, a lower bounce rate and overall better SEO.
However, even then, I recommend further optimizing your content, including eCommerce pages, to take things to the next level.
Another awesome function you can add with a visitor counter plugin is to integrate the counter on the front end, so all your visitors can see, for example, how many people "read" the article.
Analyze and improve whenever and wherever possible to enjoy more success with your blog, your business site or your online store.
Luckily, you can test the waters with a free WP visitor counter plugin first before unlocking the true potential with a premium one.
Count ON!
::
Note: This article was originally published on June 1, 2022. But our team regularly reviews it and updates it with necessary improvements for accuracy.