These delicate scarf mockups worked so well during my tests and client projects I just NEED to share them with you.
You get them all, from classic scarfs to silk and satin variations (even bandanas!).
Each mockup generator or PSD file guarantees you save time but achieve THE BEST quality.
I always like taking smart and strategic shortcuts – and these mockups are just that.
This post covers:
Enjoy the fun and playful process of improving the templates and make them your own.
So. Awesome.
Best Scarf Mockup Generators
Each generator costs $7.95, but you can start for FREE. (I DIG it!)
Or go for a monthly ($14.95/month) or yearly ($89.69/year) subscription and save money.
Note: You can make mockups without Photoshop with these.
1. Girl wearing a scarf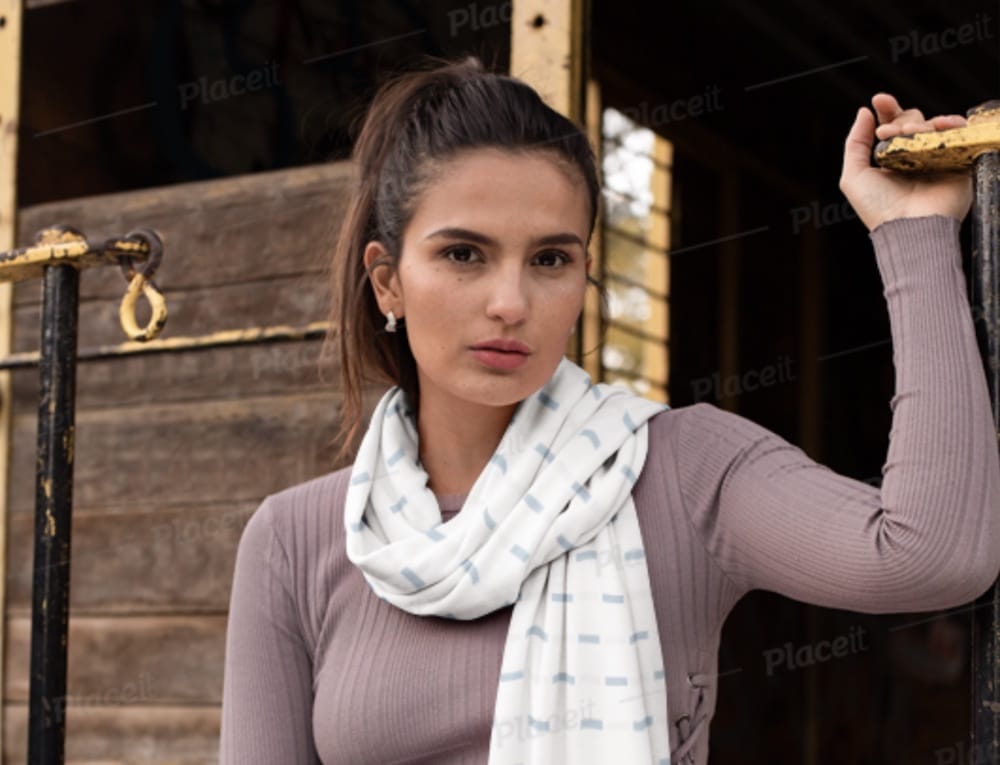 You don't need to hire a model and a photographer to create a presentation of a scarf! You don't even need to have the physical product done yet!
PLUS, you don't need Photoshop.
Yup, that's what's up with this and the following Placeit generators that I like so much. Particularly this one.
Easy and quick editing for a pro-level outcome. Change the color and insert the design – Go!
MORE INFO / DOWNLOAD
2. Woman posing with a scarf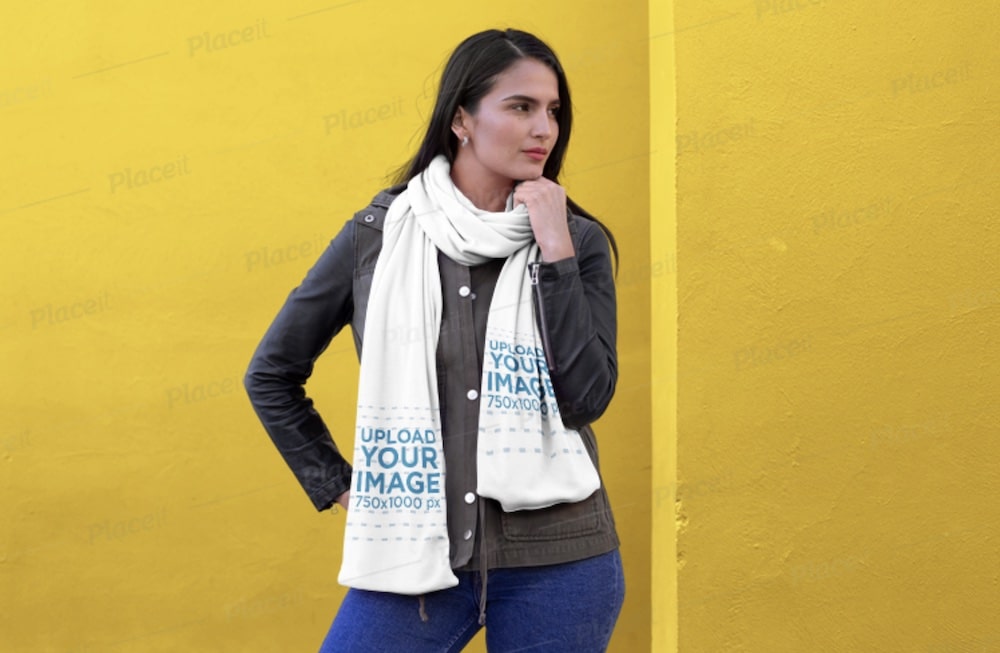 This one is very vibrant by default, which immediately grabbed my attention. But what's even better is that the background (wall) color is editable – SO GOOD.
Moreover, you can also import two designs to the scarf – the left and right sides. I once did both the same and used a different design for each side twice.
It worked so well, so I know it'll do the trick for you.
MORE INFO / DOWNLOAD
3. Mockup of a girl wearing a scarf

This is the generator I highly suggest if you're looking for a more urban-styled scarf mockup for a streetwear brand or just because.
It offers you everything necessary to improve the template with your creative idea and make it POP. (Effortless work for a high-quality outcome is my fav!)
You can even include text – a call-to-action or anything else you want.
MORE INFO / DOWNLOAD
4. Woman in the forest with a scarf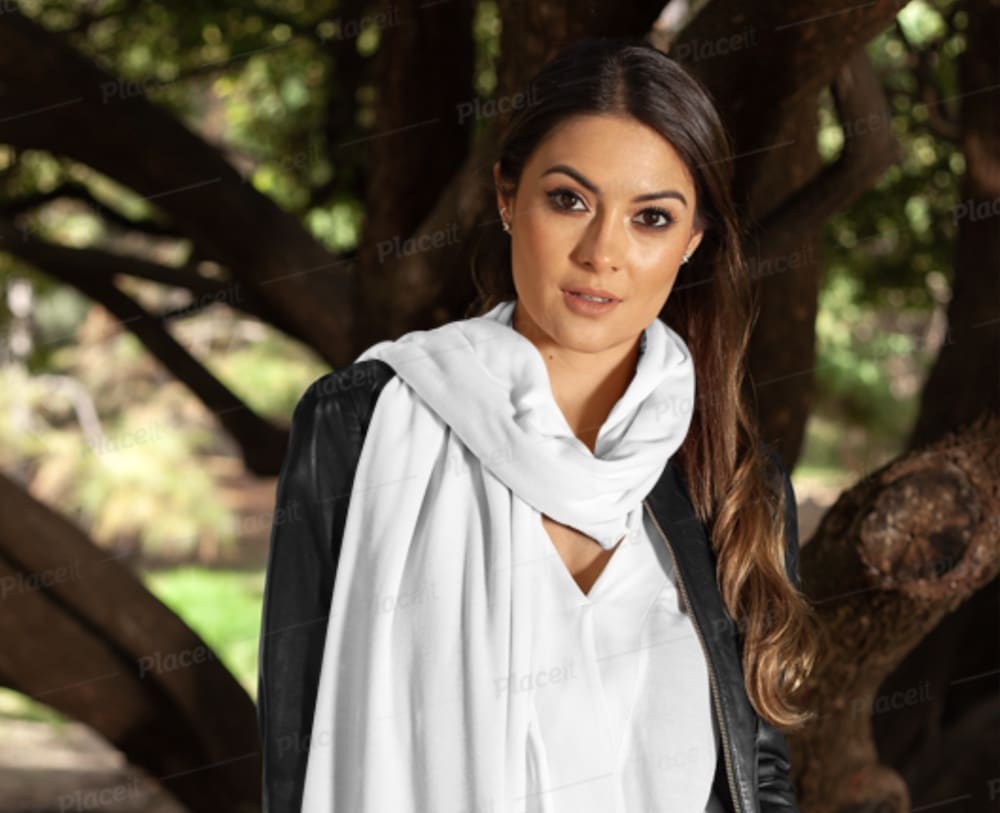 Spring, fall, chilly summer nights or winter – scarfs work throughout the year. (But I'm not a scarf guy because I get hot really quick.)
You can create a photorealistic presentation of a custom scarf design with an awesome mockup that's an actual image (like this one!).
I really ENJOYED using this one and so did two of my clients who own clothing stores.
MORE INFO / DOWNLOAD
5. Woman with a scarf in a wagon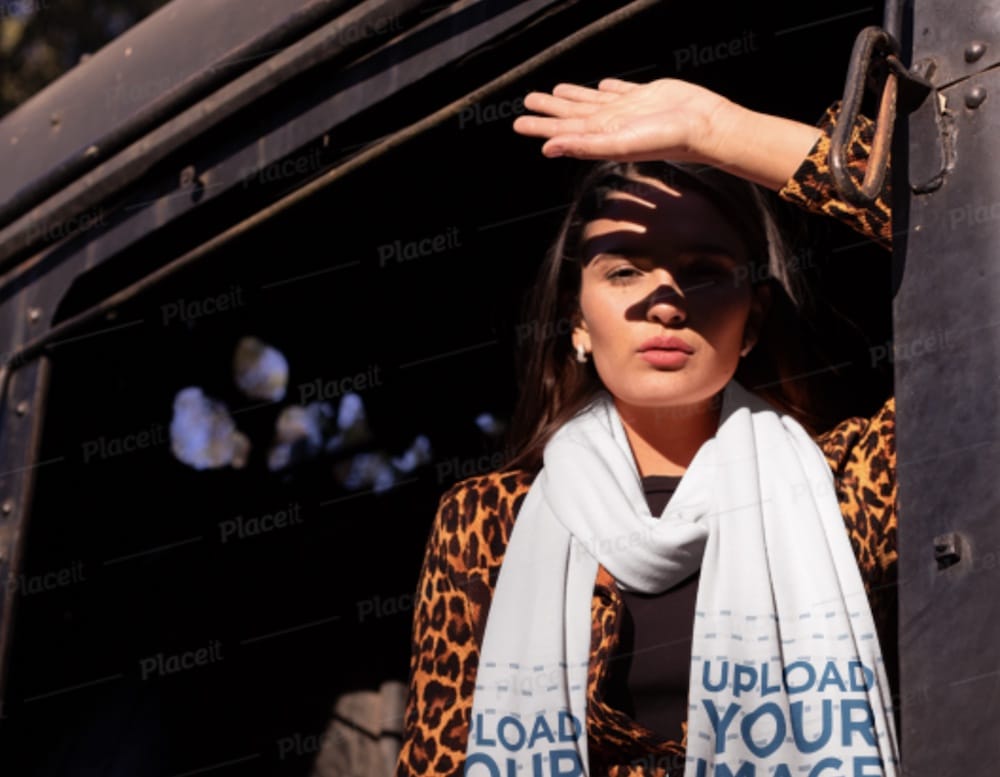 There's a very high chance you'll trigger curiosity with this original scarf mockup generator. A female model in a wagon promoting your product?
WHY NOT?!
It's an excellent solution for social media posts, which I guarantee from my tests.
You can add two designs to the scarf (I used a logo on the left and a design on the right side) and attach text.
And yes, you can change the color as well.
Epic.
MORE INFO / DOWNLOAD
6. Bandana on a flat surface mockup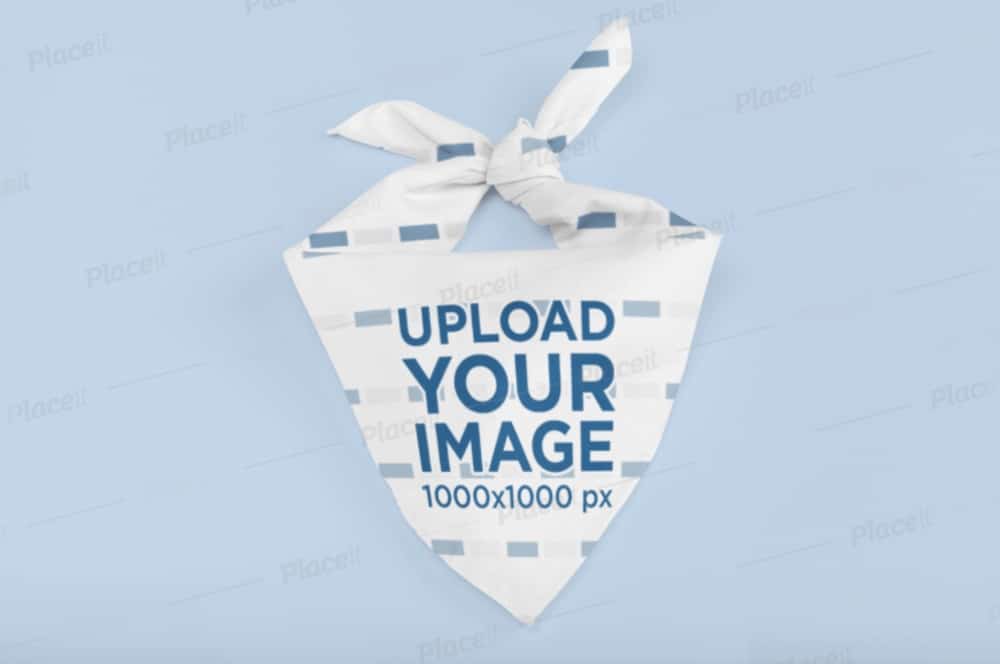 I also wanted to add this one since so many search for a bandana mockup. It's a very simple template that you can improve in a couple of clicks.
It takes seconds to make your version, so don't hold back.
And you can use it in online stores, on social media, in blog posts, etc., because of its basic approach. Enjoy the fun process and make YOUR version now.
MORE INFO / DOWNLOAD
Best Scarf PSD Mockups
7. Neck gaiter mockup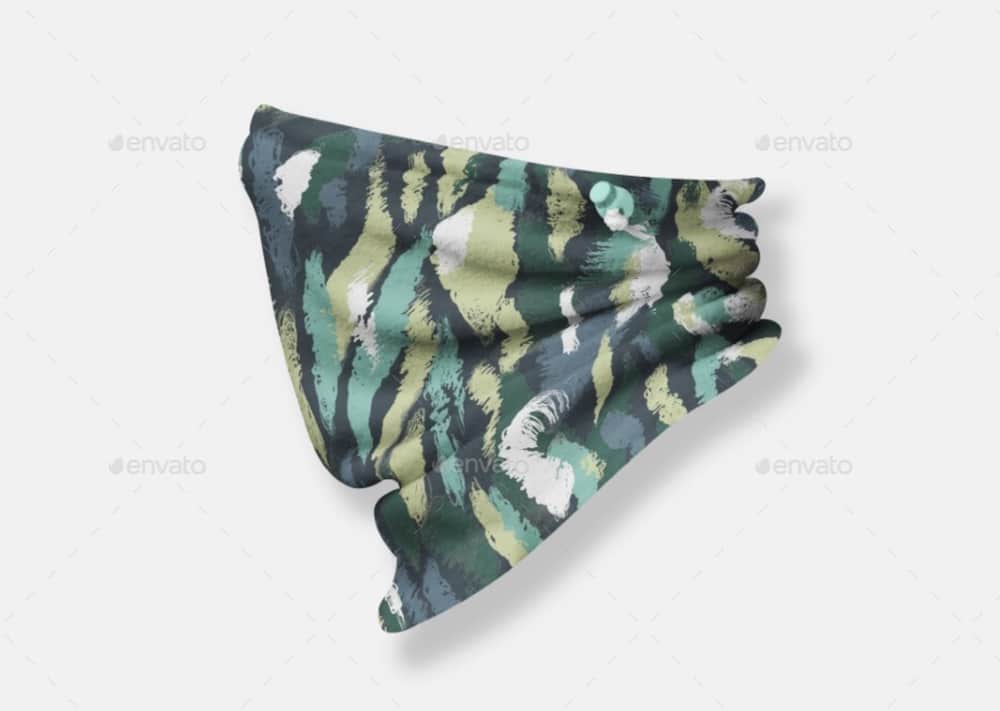 Yup, I decided to add a neck gaiter here, too. Why? Because it's like a scarf just a cylindric piece.
Plus, this neat mockup worked so well on multiple occasions for me, so sharing it with you makes sense.
You get five views, each template coming at 4000 x 3000px dimension, ensuring the best quality.
Also, each view is an actual photo, not a render, ensuring a highly realistic feel.
The. Best.
Price: $10
MORE INFO / DOWNLOAD
8. Square silk scarf/bandana mockup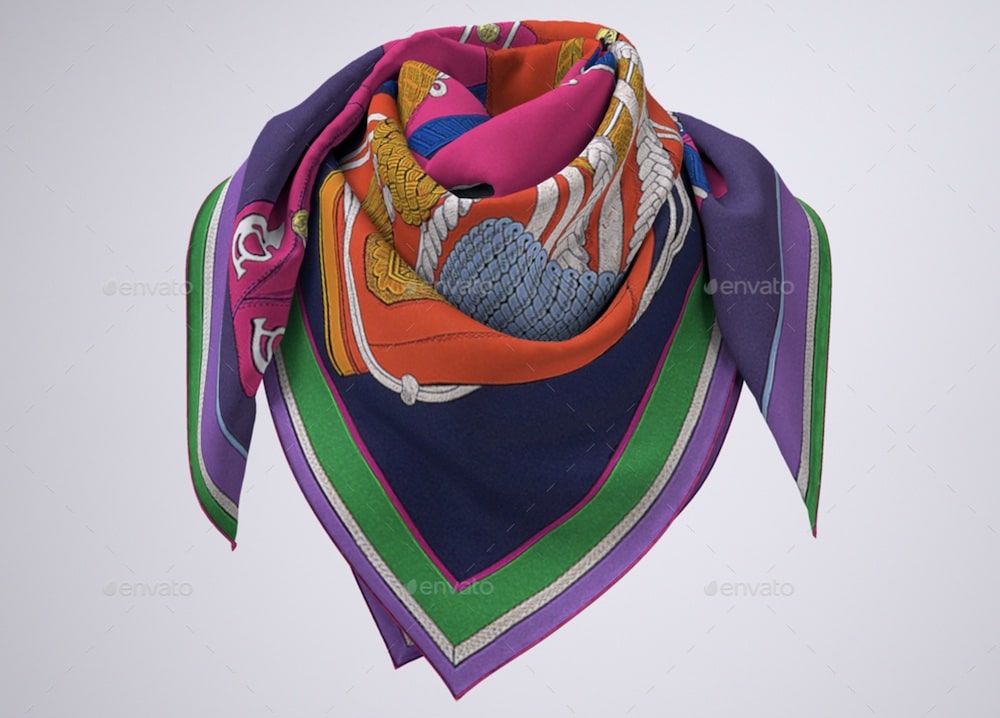 What I like about this one is that it can work as a silk scarf or a silk bandana. MULTIPURPOSE, if you will.
Each mockup is a layered PSD file that ensures easy and quick work even for complete beginners. You only need basic Photoshop skills!
But you also get a help file that'll guide you if you need assistance (very unlikely!).
Copy and paste your design and that's it!
Price: $10
MORE INFO / DOWNLOAD
9. Silk scarf mockup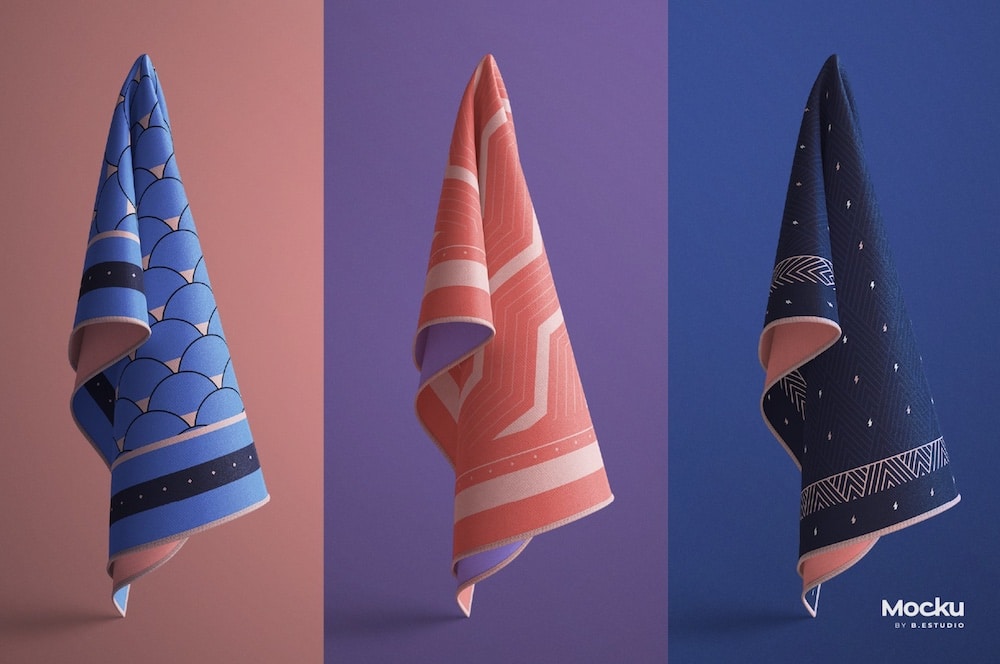 This silk scarf mockup creates a natural feel that you can use anywhere online or for client presentations. Even in your online portfolio!
You get five PSDs and five previews, enough to make an outcome that'll IMPRESS everyone. I liked working with the two zoomed-in templates that portrayed my patterns beautifully.
Use PS's smart objects to insert your designs – the most effortless process!
Price: $18
MORE INFO / DOWNLOAD
10. Satin scarf mockup set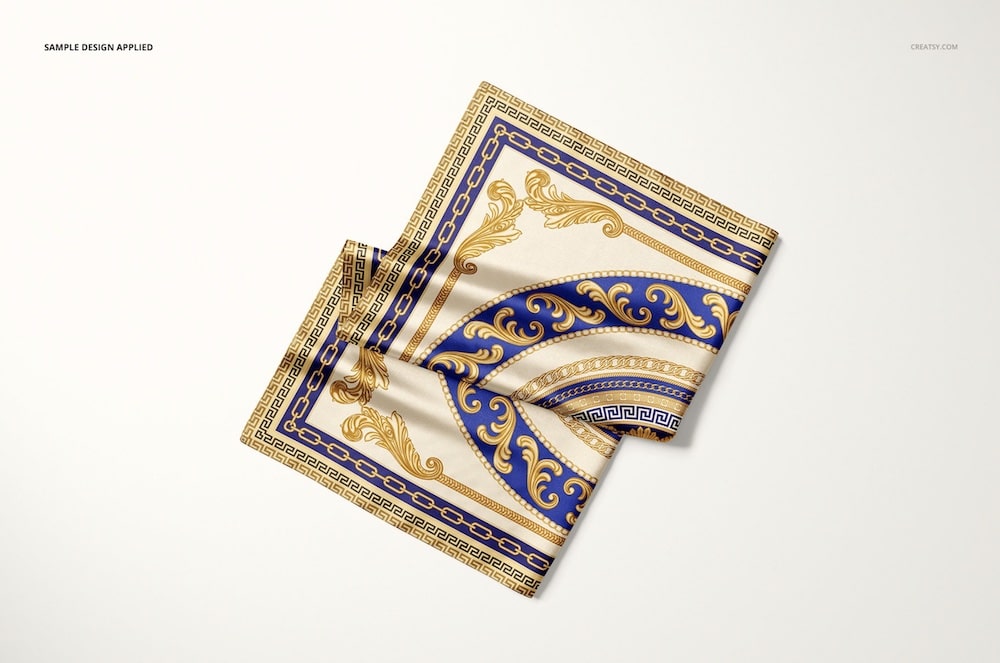 This is the best I used and tested if you're EXCLUSIVELY searching for a satin scarf mockup. The set contains three 6000 x 4000px mockups, giving you the insane resolution you deserve.
Any design works so well with this one, whether it's something minimal or highly detailed.
The realistic 3D wrapping is so on-point that it makes everything look seven times prettier.
Test it, and you'll see it for yourself.
WOW.
Price: $16
MORE INFO / DOWNLOAD
11. Square silk scarf mockup set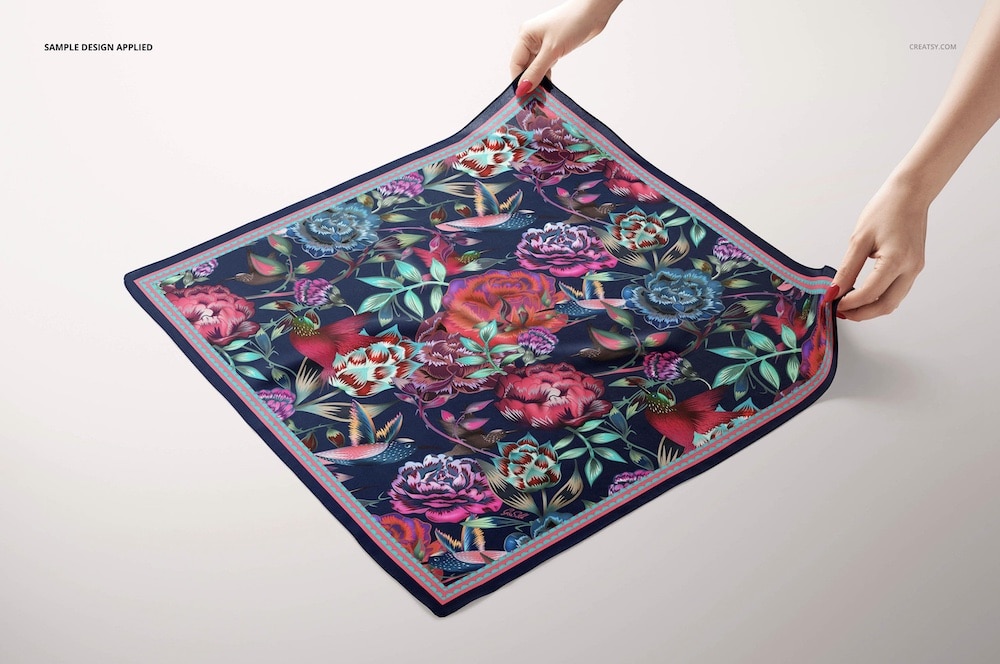 In MOST cases, silk scarfs are square, and this bundle is unlike any out there.
You can create an extremely photorealistic version with the twelve ready-to-use PSD files, which boost your workflow.
But I particularly enjoyed working with the four mockups that include female hands, folding and working with the scarf.
So delicate. So beautiful. Boom.
Price: $16
MORE INFO / DOWNLOAD
12. Floating square scarf mockup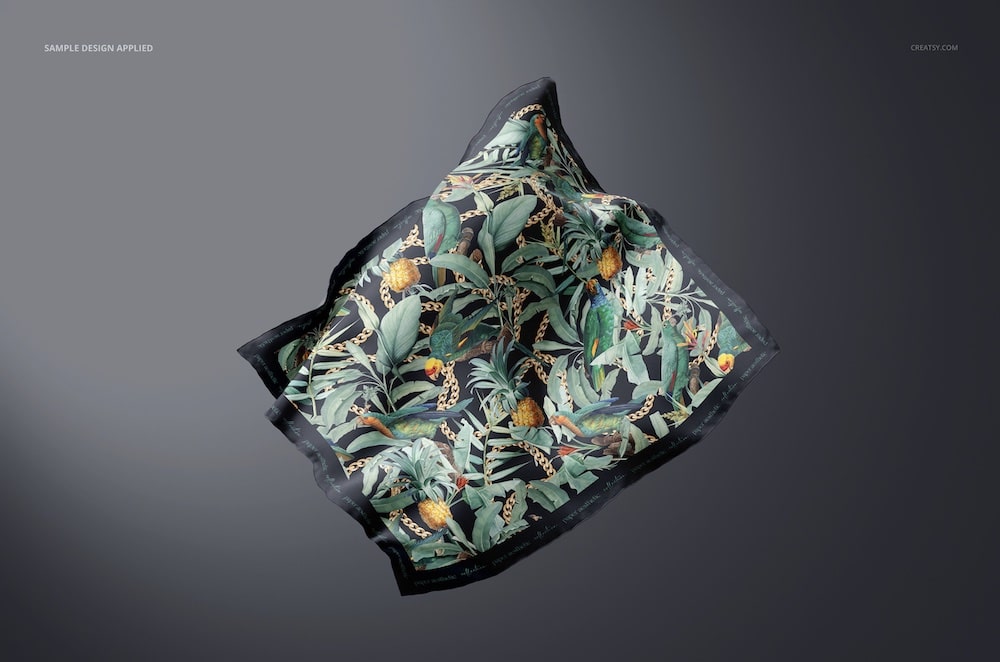 There's something about floating objects that prove time and time again that grab the attention of every viewer.
And if you'd like to work with a floating scarf mockup – enjoy this one!
Even though it consists of just one PSD template, its 6000 x 4000px quality ensures you a final product that stands out from the masses.
You can also EASILY create close-ups to show how detailed the pattern is.
Price: $14
MORE INFO / DOWNLOAD
13. Silk scarf box mockup set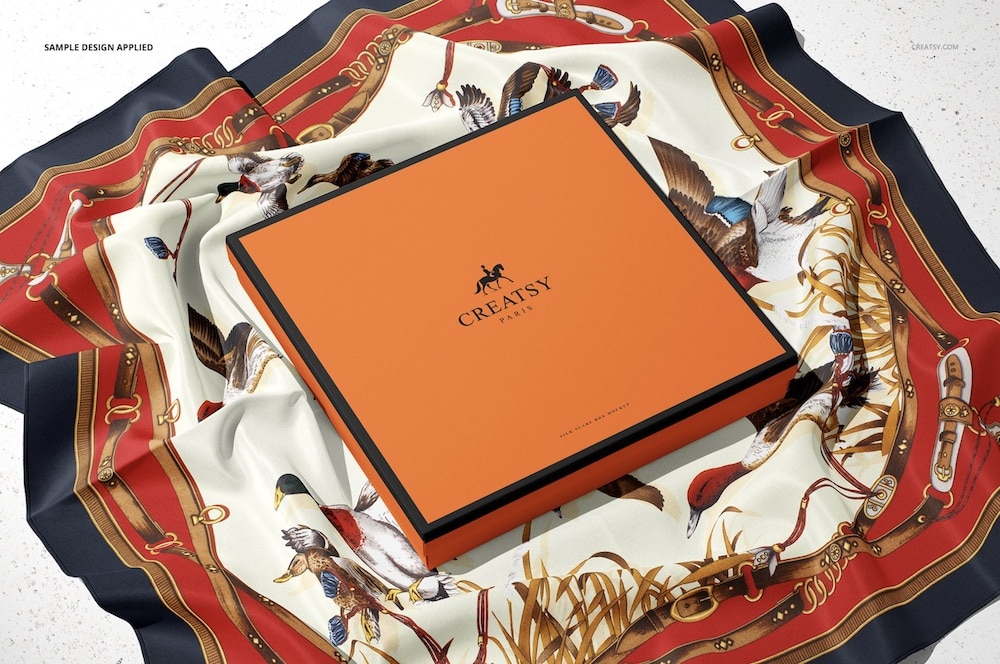 I so loved building a full-blown packaging presentation for a scarf with this excellent set.
The silk scarf comes with a paper box that you can use for a designer brand or any other brand. The endless possibilities with its four mockups ensure everyone gets the most of the bundle.
Each mockup is 6000 x 4000px (300dpi) and the box's size is 2800 x 2800 x 412px.
Change colors, add custom labels, create special branding, use a unique background – whatever – you can do it all and then some.
Hint: Feel free to use it as a handkerchief mockup and go against the grain. (It works fantastic!)
Price: $17
MORE INFO / DOWNLOAD
14. Wrapped shawl mockup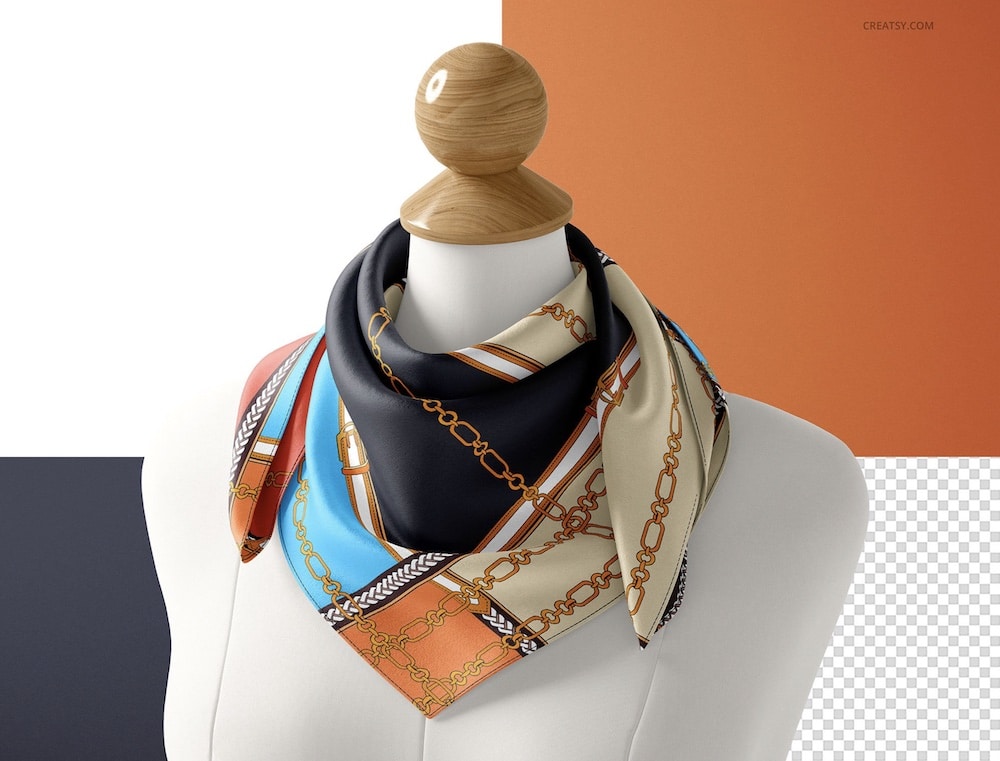 The level of precision of this shawl mockup on a mannequin is something else. No more product shots because you achieve the same amazing quality with this PSD template.
SAVE time! Achieve extreme results!
Fabric, seam thread, mannequin and background are all editable, so you make your exclusive version. And it takes you only a few clicks to make it happen, which is always a big plus for me.
And for you?
Price: $14
MORE INFO / DOWNLOAD
15. Bandana PSD mockup generator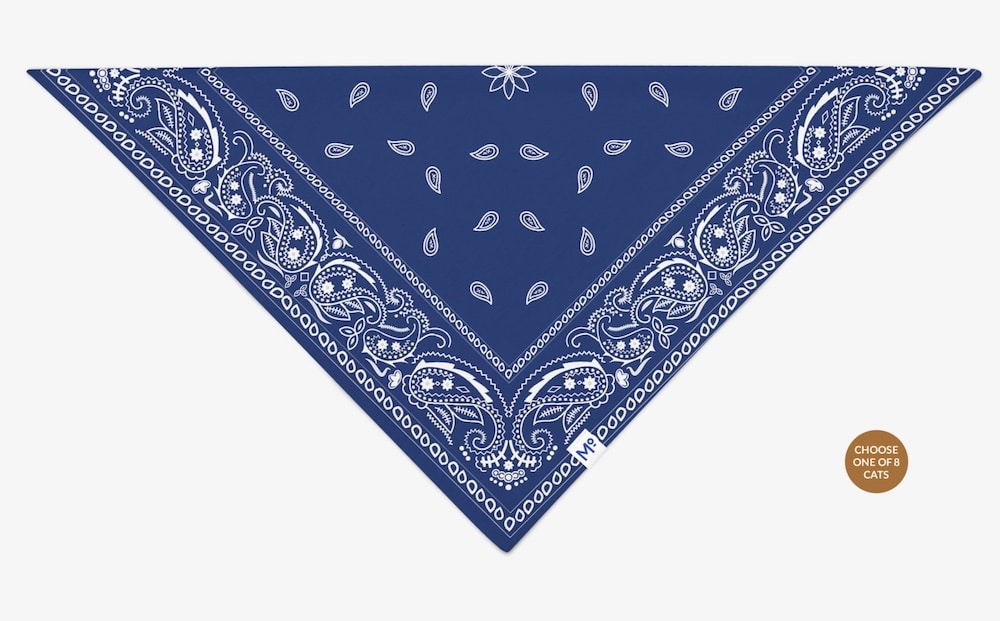 I also wanted to add one bandana PSD mockup just because this one has SO MANY options to create your variation and even use it as a square scarf.
My favorite feature is the generator functionality. Once you place your design, it automatically appears on all six views – time-saver!
Note: You get one PSD file comprising six additional views/previews.
Price: $15
MORE INFO / DOWNLOAD
How To Easily Create A Scarf Mockup
It doesn't take much time – seconds, actually! – to create a realistic presentation of a scarf. Yes, REALLY.
And for this reason, we'll use Placeit, an online mockup generator, which is my favorite.
Here are the simple steps that will get you an epic outcome.
5 Steps to create a scarf mockup:
Step 1: The first thing is to visit Placeit where you find all the templates you can test for free. But I recommend you create a free account first because the work will flow smoothly.
Step 2: After you choose the template you like, insert your image, design or logo first. I always do it in this order, so I advise you to do it, too. Why? Because you can instantly see if your artwork fits the mockup. After you click the button, a popup will open that allows you to zoom in/out your image and reposition it for the perfect fit. Click "crop," and that's it.
Step 3: The next comes changing the scarf's color and adjusting the background (where there's possible). You can use any shades you want (even upload a custom background).
Step 4: You can now add some text or a graphic, but this is completely optional. (I often don't use these two features to keep the overall look cleaner.)
Step 5: And you're now ready to download your fantastic creation in the highest quality.
Anyone can follow this step-by-step guide, whether you're a designer or not.
But even when using a PSD file, you only need basic Photoshop skills.
First, import the template into PS. Second, search for the smart object layer and insert your image. Third, change the colors and the background. Fourth, alter any other elements. Fifth, you're done!
I told you it's easy.
Go!
::
Note: This article was originally published on April 17, 2022. But our team regularly reviews it and updates it with necessary improvements for accuracy.