Working with multiple clients that allowed me to test the best keychain mockups was so cool.
Yup, these are the 14 best that I experimented with live audiences (including the free ones!), so I can guarantee they work.
You have everything you need to create your version in just a FEW CLICKS. (Takes seconds!)
But I highly suggest going with mockup generators (no software necessary).
Enjoy.
Extra: I'm also adding my pick of the top lanyard mockups here because we all rocked it at one time or another in our lives.
Best Keychain Mockup Generators
These are my go-to every time I start a new project.
Price: $7.95/ mockups ($14.95/month or $89.69/year)
Generators are GREAT because you don't need Photoshop to make mockups.
1. Small keychain mockup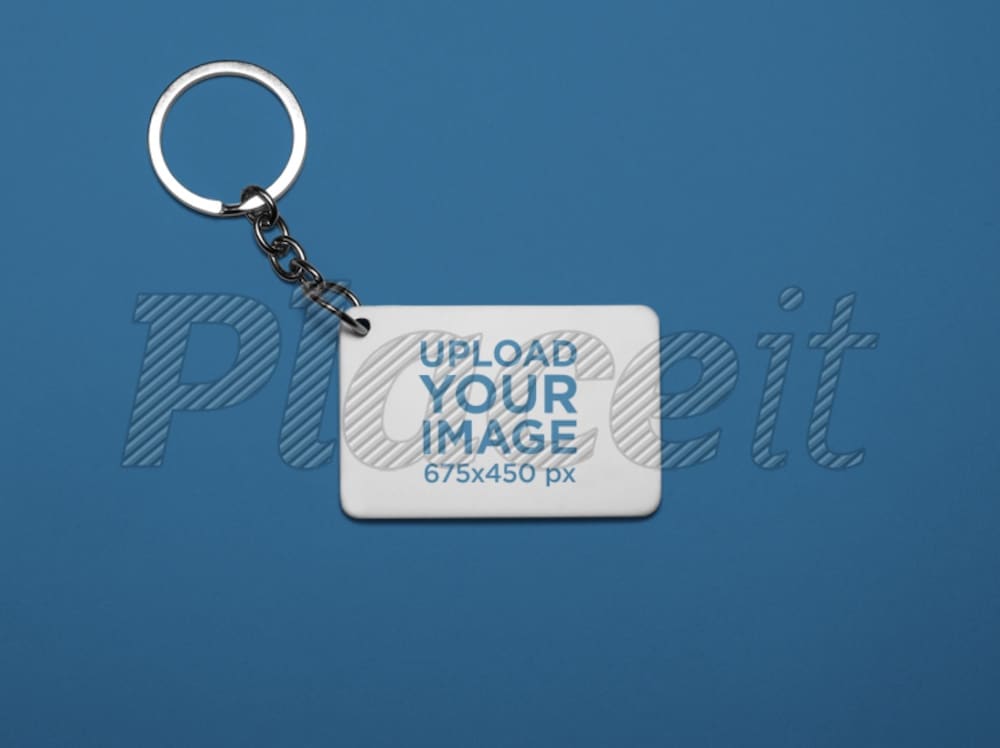 If you need a quick solution, then I highly suggest you pick this mockup generator. It's simple but with just the right configurations to create your own version.
I spent just a few seconds customizing it to create the final version that my client loved. And you can now make it happen, too – in A FEW clicks!
Note: I didn't change the keychain color because my design covered the entire working area, but you can.
MORE INFO / DOWNLOAD
2. Acrylic keychain generator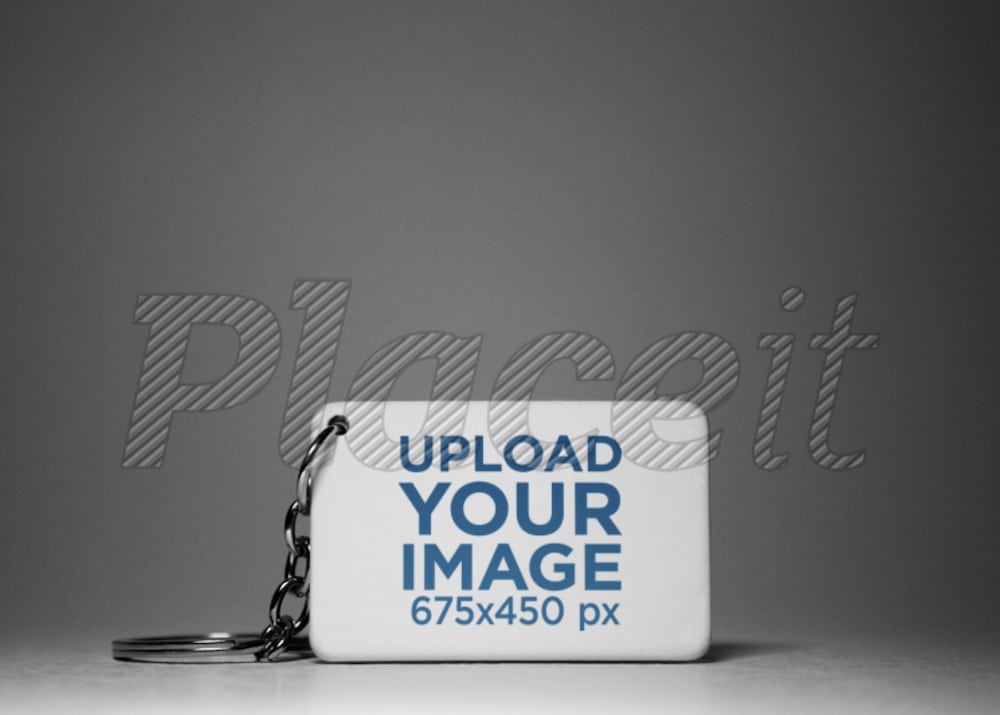 Here's a similar solution to the above just with an even more realistic feel.
I edited the color in this instance, imported a logo and even had some fun with the "add text" function.
The backdrop isn't adjustable; however, it easily fits any color and design ideas you have, making the presentation pop nicely.
Try it, and you'll see the MAGIC happen.
MORE INFO / DOWNLOAD
Best Keychain PSD Mockups
3. Mockups of 4 keychains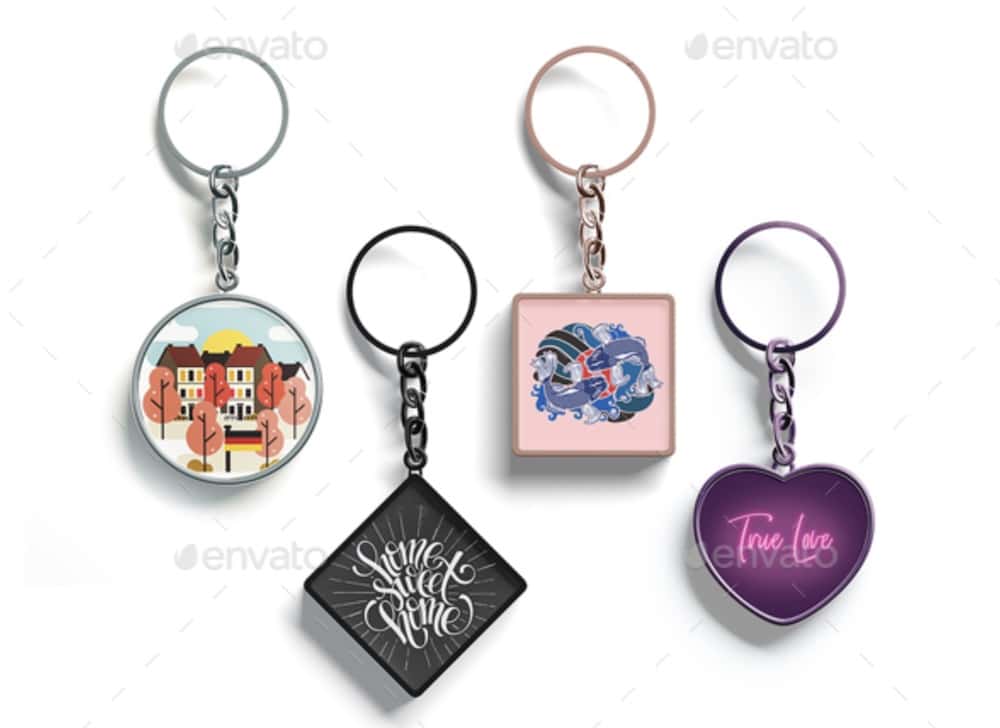 This is undoubtedly my FAV set of keychain mockups because of the four different variations. So. Awesome!
You get heart, rhombus, square and round keychains to play with. I used all four and loved the outcome.
Plus, everything is editable (even the chain and ring!) and each template comes at an insane 9000 x 6000px dimension. You read that right!
Also, the excellent layered structure works as an intuitive how-to, ensuring even newbies get the most out of it. EASILY.
The ultimate quality awaits.
Price: $15
MORE INFO / DOWNLOAD
4. Realistic keychain PSD mockup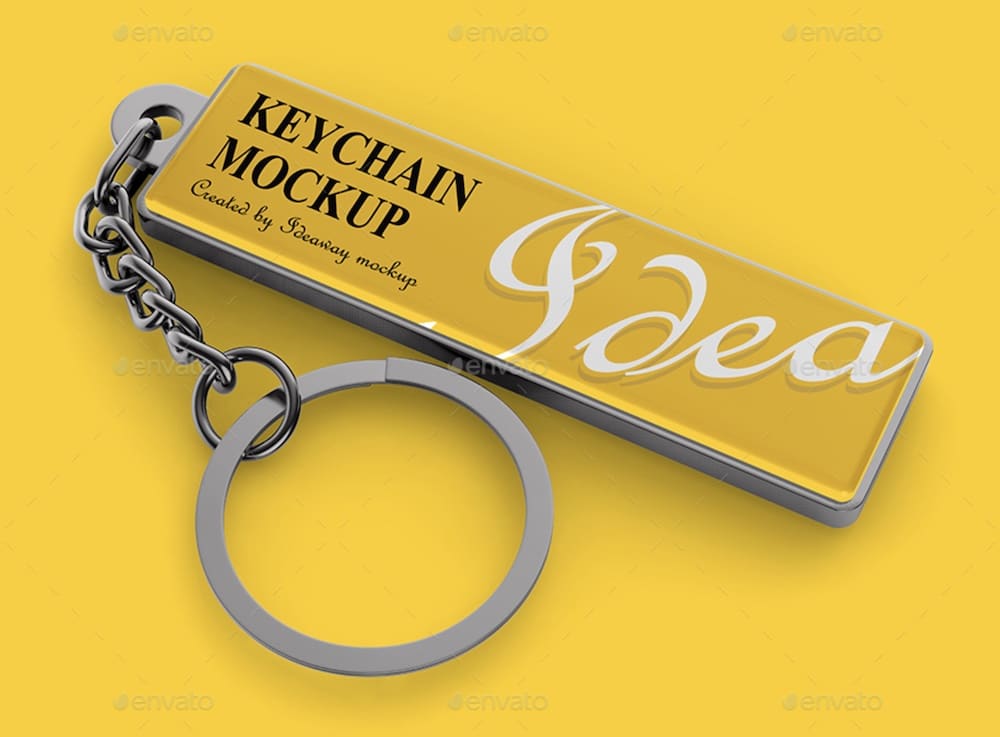 I am including all sorts of keychain shapes here because I needed them in the past and know they'll be helpful for you.
This style creates a LIFE-LIKE feel that is great to use as a showcase, so your client confirms the design before printing with confidence.
You get one layered PSD file that's 7154 x 5000px for the crisp end result you deserve.
Price: $6
MORE INFO / DOWNLOAD
5. Silver & card keychain PSD template set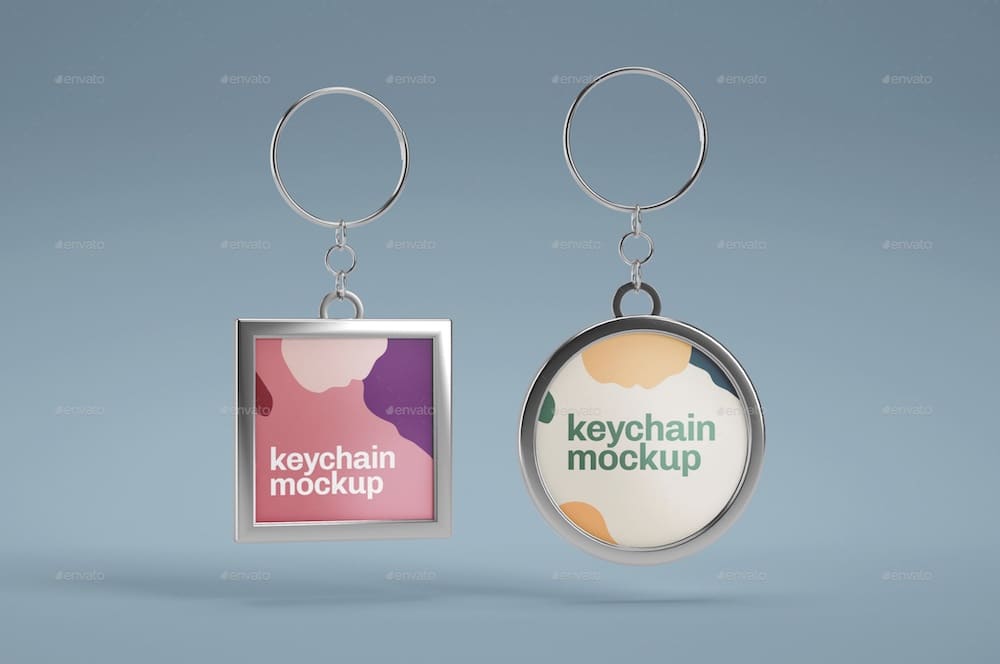 I also really liked working with this one because of the different shapes you get.
It's a bundle of fourteen PSDs (no, I didn't even need to use all of them), bringing you square, round and card keychains.
It took me VERY little time to finalize the project, even though I needed to create multiple variations. That's how easy and fast working with each file is.
Great structure and organization with endless customizations. Enjoy!
Price: $10
MORE INFO / DOWNLOAD
6. High-res keychain template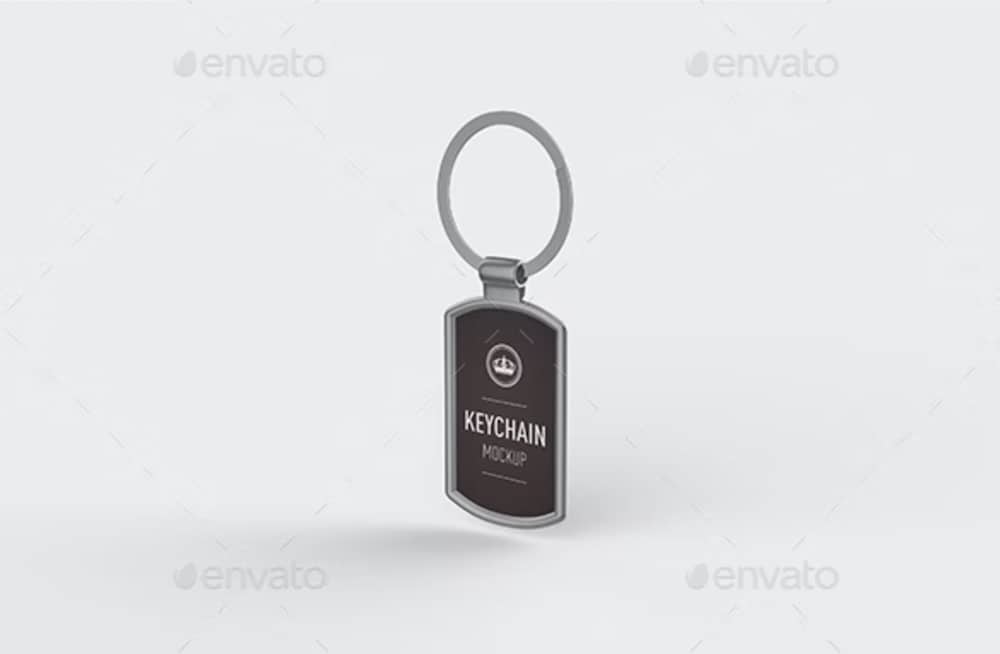 Do you need more keychain styles? No problem! That's why I spent the last five months investigating and testing 50+ solutions to bring you many great ones.
Three beautiful and high-resolution mockups are ready to present your designs and logos in the best possible way.
I used two views, one to present the front (logo) and the other for the beach (design).
But you can create whatever you want because you're in TOTAL control!
Price: $6
MORE INFO / DOWNLOAD
7. Remove before flight keychain mockup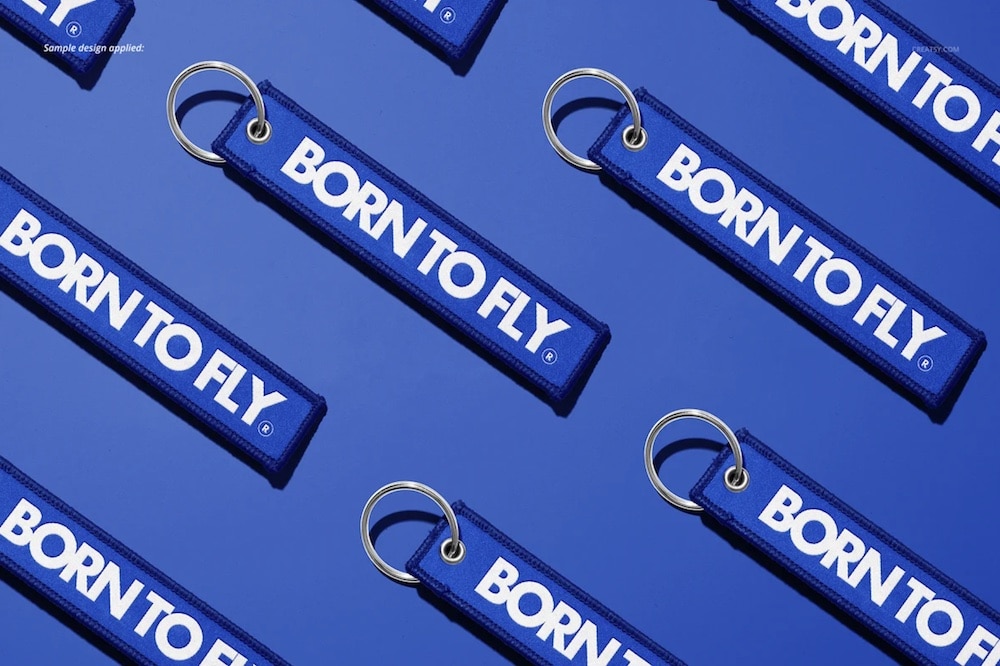 Even though I wasn't aware of the "Remove Before Flight" tags until recently, I still have a dedicated mockup here for you.
But I'm adding it because you don't need to follow its default aim. Do you're thing and create a variation that's to YOUR liking (that has nothing to do with aircraft).
And that's precisely what I did!
Note: I especially enjoyed using the multi-keychain templates.
Price: $16
MORE INFO / DOWNLOAD
8. Key tags mockup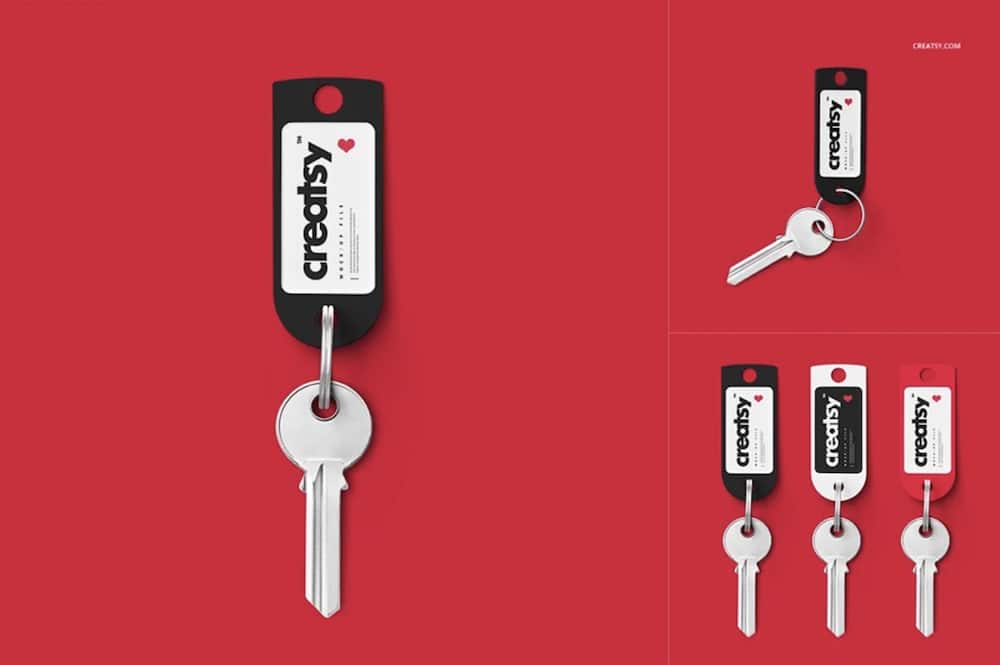 I needed to create a custom key tag once for a hotel (rooms) and once for a fitness (lockers). This was by far the best option after finding and testing MULTIPLE solutions.
The kit comes with three views and easy editing via smart objects. I improved the plastic with custom colors and also added custom labels.
The mockup with three keys and tags is especially useful for presenting three design variations in one spot.
Price: $16
MORE INFO / DOWNLOAD
9. Leather keychain logo mockup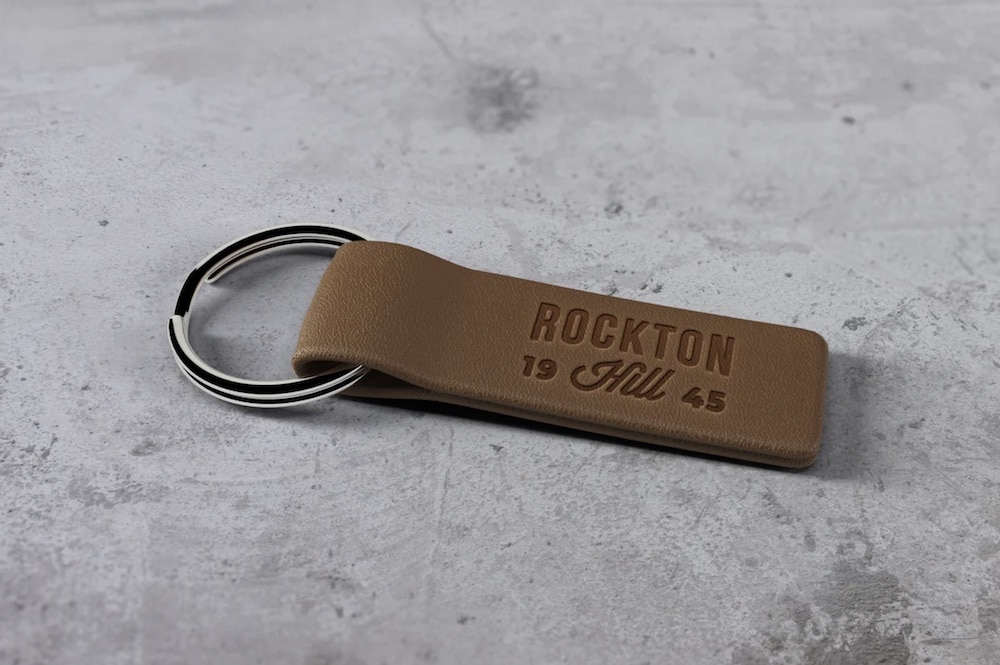 Yup, I'm sure many of you were waiting for this one. I was also (desperately) searching for a cool leather keychain to stuff it with a logo and end up finding three (see two more below).
You only need to invest a few seconds after importing the mockup to Photoshop and you're ready to WOW your client. Logo presentation like never before!
And the 3000 x 2000px makes the final appearance even better and MORE pro.
Price: $9
MORE INFO / DOWNLOAD
10. Rounded leather keychain mockup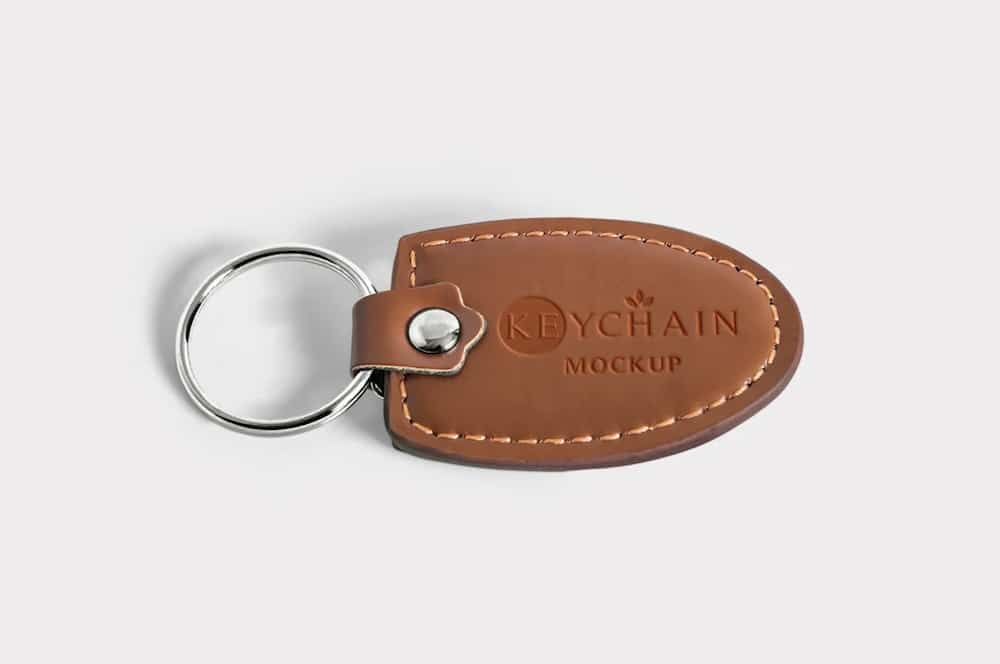 More leather. More fun.
This is one of the more traditional leather keychains many brands use, especially in the promotional material department.
Do you need to design one?
Go for it.
The three PSDs equip you with everything necessary for a stunning outcome. And the customization configurations are JUST great!
That's it.
Remember, the process is a child's play, even for beginners.
Price: $11
MORE INFO / DOWNLOAD
11. AirTag mockup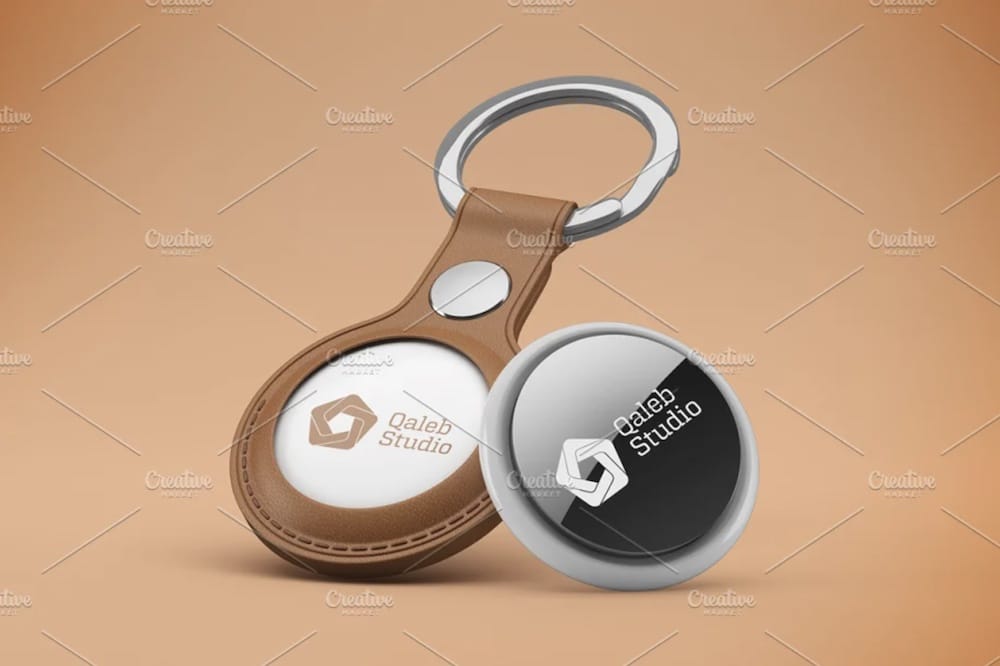 Instead of having a boring AirTag (or having an increased chance of losing it – it happens!), have it safely stored in a nice keychain.
I'm adding an AirTag mockup because the HYPE is real.
You get a batch of five templates that give you everything necessary to design a tag with a nice keychain.
Price: $9
MORE INFO / DOWNLOAD
Best Free Keychain Mockups
FINALLY!
12. Free acrylic keychain PSD mockup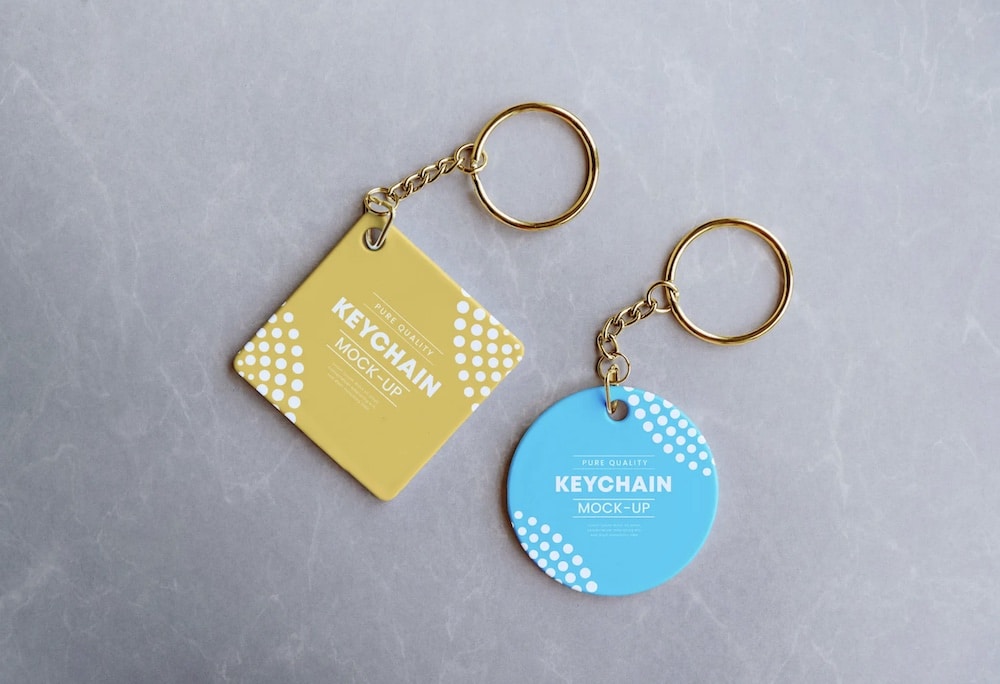 You don't always need to go straight to premium mockups. I don't!
That's why I bring you a carefully selected list of free keychain PSDs that offer high quality.
This one is 6000 x 4000px (very premium-like!) and contains two keychain styles. Use smart object layer to drag and drop designs and logos, change colors and you WIN.
Note: Free for personal & commercial use.
MORE INFO / DOWNLOAD
13. Free keychain strap mockup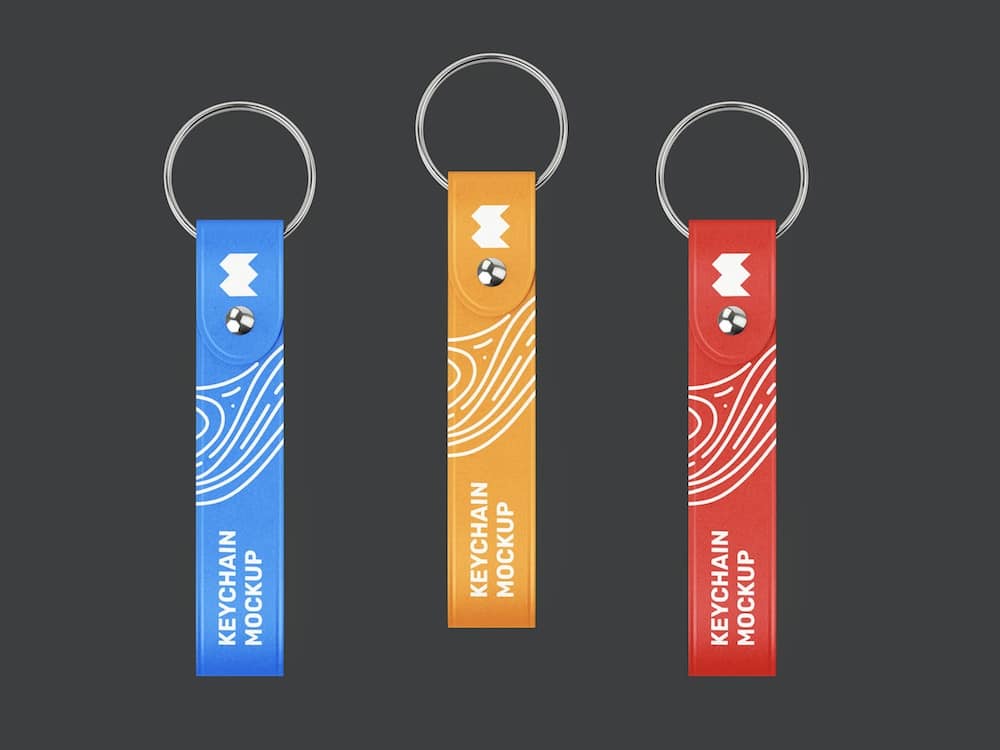 Welcome to the extremely flexible and adaptable keychain strap mockup that works for OH SO many things.
This isn't your ordinary free PSD because you get four! Each has a 3000 x 2250px dimension with excellent layering and smart objects.
Save a ton of time when working on a custom version that takes only a few clicks to make it happen.
Love it!
Note: Free for personal & commercial use.
MORE INFO / DOWNLOAD
14. Free leather keychain PSD mockup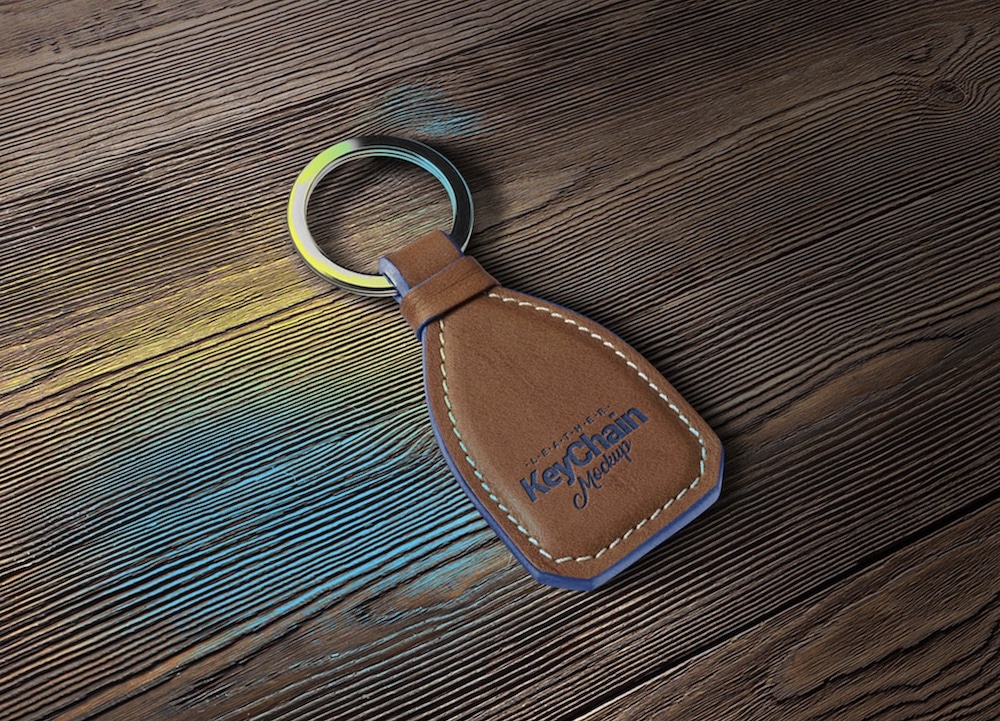 I knew this leather keychain PSD template is a must inclusion in this list.
It has amazing detailing with excellent resolution and great editing functions.
I added a logo in a click, imported a custom background and completed my work.
I also worked with a solid color background on one occasion because it made the logo POP more.
Go.
Note: Free for personal & commercial use.
MORE INFO / DOWNLOAD
How To Easily Create A Keychain Mockup
Are you ready to create your first realistic keychain presentation? It's way easier than you think!
And for this reason, I'll show you how to make it happen with this effortless five-step process.
By the way, we'll use an online mockup generator because it's fun, doesn't require software, and never asks for skills.
5 Steps to create a keychain mockup:
Step 1: Head over to Placeit where you pick your favorite template. There aren't many, so you'll find your fav fast.
Step 2: The next step is to open the template and click on the "insert image" button. I always add my design first because it allows me to test the waters first-hand and not waste my time. I recommend you do the same. (Remember, you can also zoom in/out your design and reposition it.)
Step 3: Once you're satisfied with how your design appears on the mockup, play with the shades. You can choose colors via the handy color picker and personalize the outcome.
Step 4: Moreover, you can also add text and a graphic if you'd like to spice things up. (Tip: Don't overdo it.)
Step 5: You're now ready to download your amazing keychain presentation and use it anywhere you want.
This was extremely fast, right?
But the method is also rapid and straightforward when you work with a PSD mockup – but you need Photoshop.
After you import the template to PS, search for the smart object layer first and drag-n-drop your design. This is most of the work considered done!
However, you can also enjoy playing with other features, like changing colors, background, altering shadows, etc.
Do. You.
::
Note: This article was originally published on April 27, 2022. But our team regularly reviews it and updates it with necessary improvements for accuracy.