I thoroughly tested 37 free and premium round sticker mockups to bring you the ultimate collection.
YES, because you deserve it!
I worked on a few personal and client projects using some, and the others were just for fun.
These are my best (proven) picks, and I'm stoked to share them with you.
Note: I broke down this list in three sections:
You don't need anything else to make a sticker mockup.
Only a design or a logo!
Just stick it.
YEW!
Best Round Sticker Mockup Generators
Note: Luckily, you don't need Photoshop to make a mockup, and that's when a generator comes into play.
Plus, each Placeit mockup is only $7.95 or you can save with either a monthly ($14.95/month) or annual ($89.69/year) subscription.
1. Woman showing her round sticker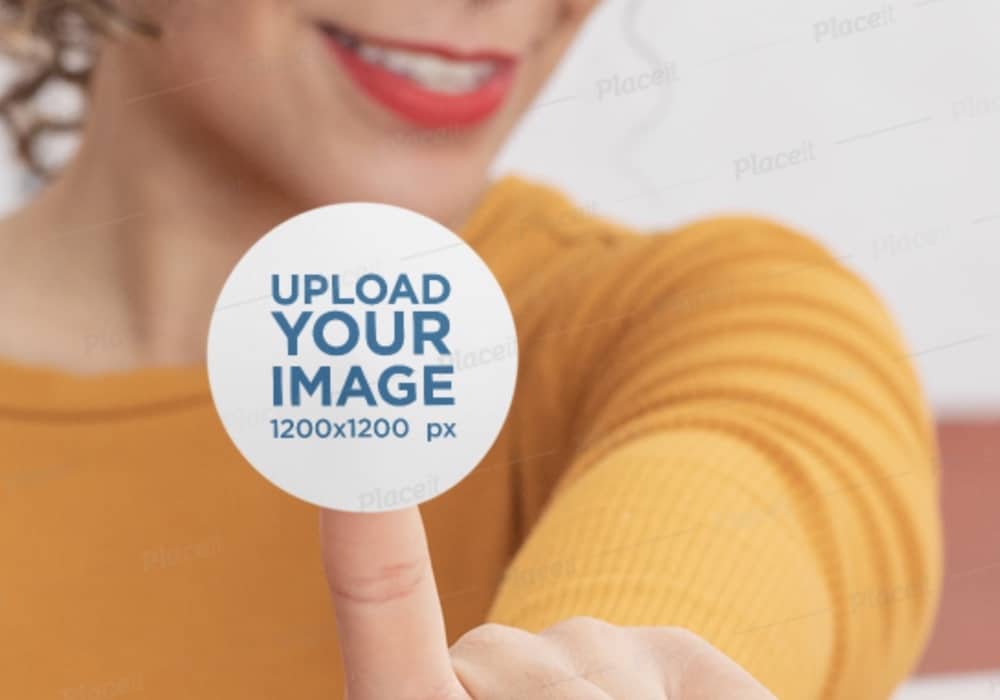 Out of all the mockups in this collection, this is by far my favorite.
Not just that, but when testing it, it produced the best results.
I particularly used it for social media promotions and in two newsletters.
Regarding designing, you do all the work online, over on Placeit. Insert your image, upload a logo and even add some text.
Plus, you can change the sticker's color by navigating to the handy color picker.
That's it!
MORE INFO / DOWNLOAD
2. Woman pasting a sticker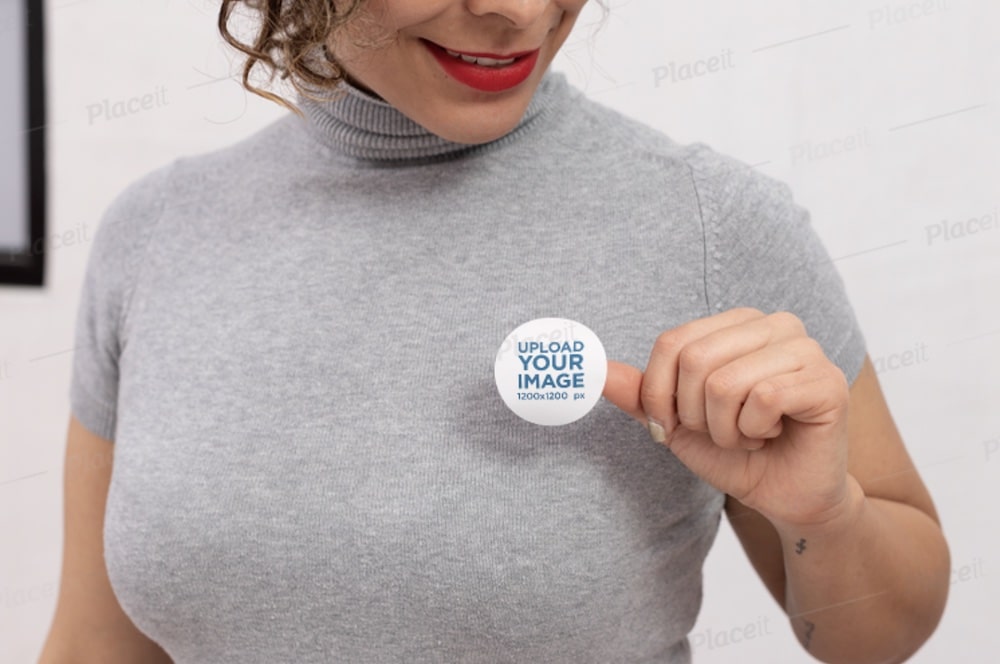 The same model as on the above circular sticker mockup, just that she's pasting it on her chest this time.
It's officially for a political campaign, but you can use it for oh so many other special occasions.
Everything happens in a few clicks and you are done designing your life-like sticker presentation.
The only thing I'd really like to see is an option to change the color of her shirt – that would be SO COOL.
MORE INFO / DOWNLOAD
3. Sticker on a closed MacBook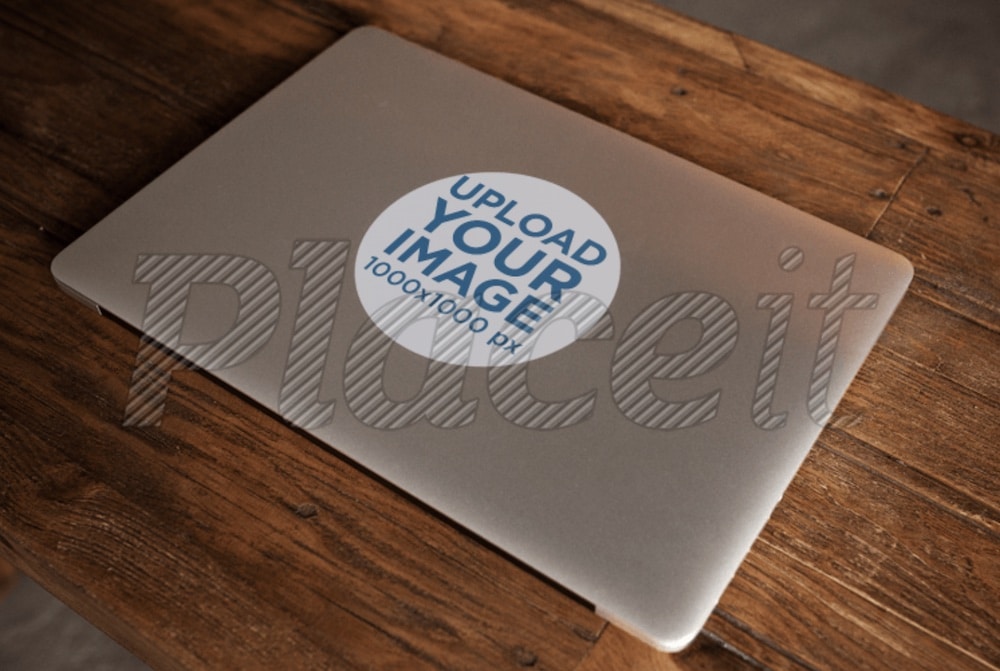 Some people like to put stickers on their laptops – well, I don't. But for those who do, here's a dope sticker mockup generator that will do you well.
The template features a large sticker on a MacBook that's placed on a rustic wooden table.
You can trigger a lot of curiosity using this one once you add your unique design.
Note: Instagram fans of a client loved it!
MORE INFO / DOWNLOAD
4. Mockup of a man with a sticker on his shirt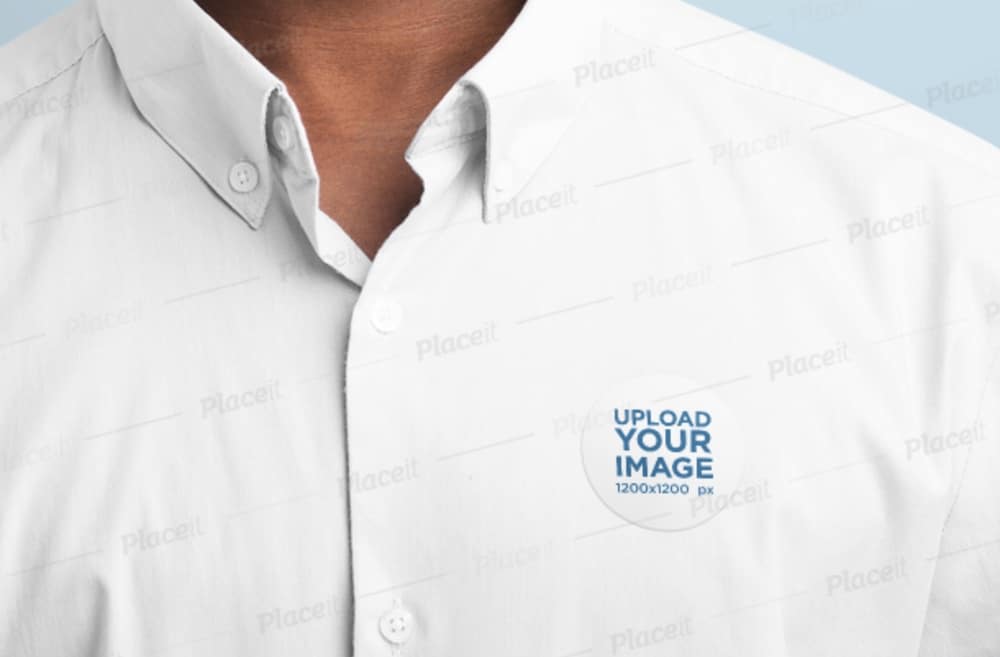 Here's a more formal round sticker mockup featuring a dude in a white shirt.
You can alter the colors of the sticker and the background but you cannot change the color of the shirt.
You're in full control to make it look a lot more dynamic.
DO it YOUR way!
There are also three additional buttons for text, image and logo insertion.
Play around with all the great options and make the best outcome – quickly and easily.
MORE INFO / DOWNLOAD
5. Round sticker on a parking meter mockup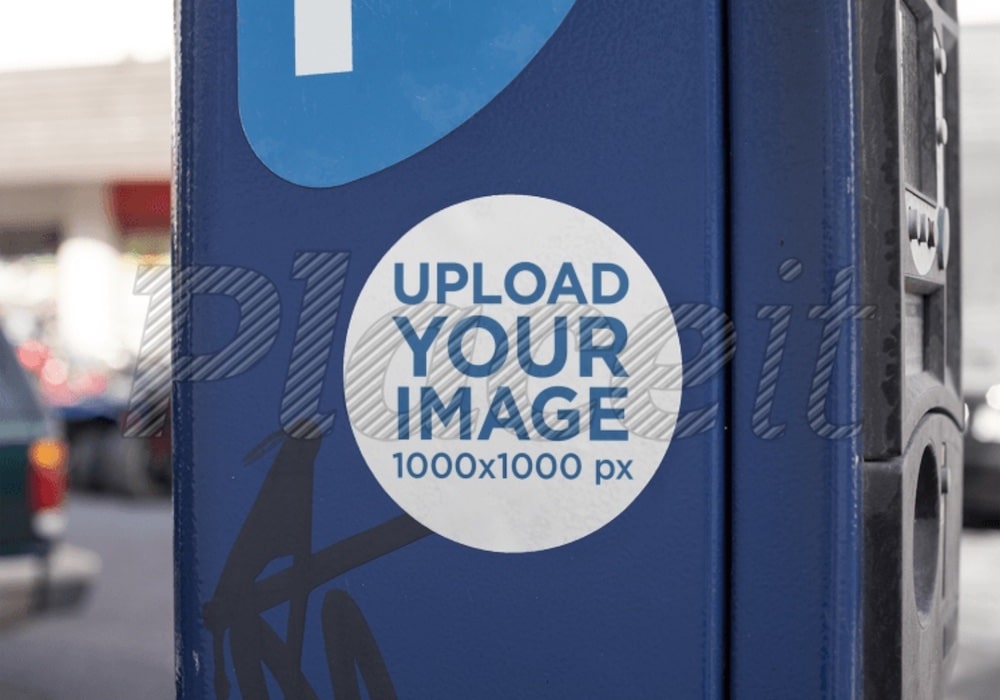 We liked pasting stickers on everything when kids.
You can achieve an extremely realistic presentation of any sticker design you want to add extra shine to with this exclusive but easy-to-use mockup.
I used it on several occasions, for two brands, two organizations and a coffee shop.
What's cool, you can thoroughly test things out before even purchasing the mockup.
But you'll dig it so much, you won't be able to resist it – at least that was the case for me.
MORE INFO / DOWNLOAD
6. Round sticker on a wooden shelf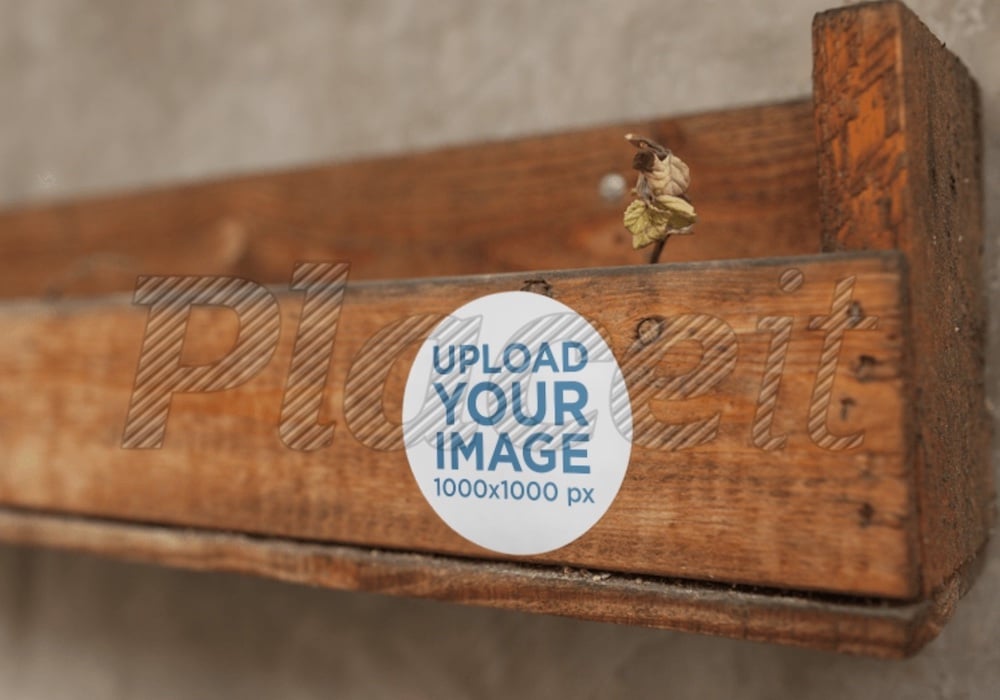 There's something about old wood that grabs my attention every time. I knew immediately I need to include this round sticker mockup on the list.
But not just include it and say it's good.
Instead, I played with it for a bit and created multiple variations, changing the color and adding different designs and logos.
Plus, I showed it to a few of my clients to see their reactions. 75% of them liked it a lot!
MORE INFO / DOWNLOAD
7. Round sticker on a yellow pole mockup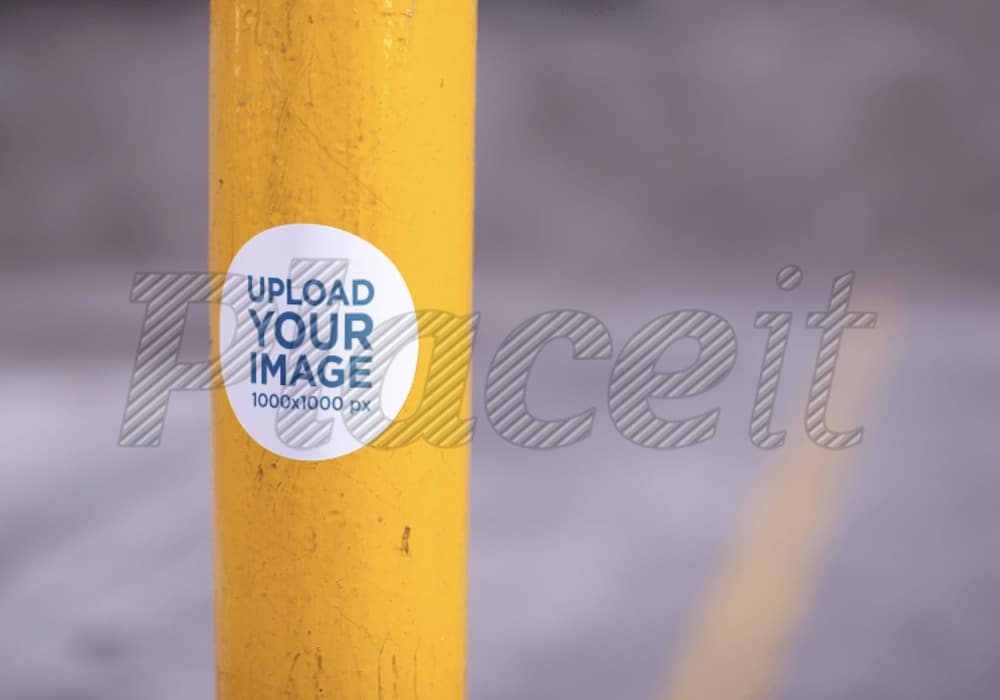 If you're looking for more outdoor-style mockups of stickers, this one is an absolute must for you.
A yellow pole triggers interest on its own, but you can take things a few steps further by inserting your creative sticker design.
Add multiple, test it, see what works best, and only then pick the winner.
There's not much you can do with it, but I can guarantee the end product will be DAMN good.
Go!
MORE INFO / DOWNLOAD
Best Round Sticker PSD Mockups
8. Round cards and stickers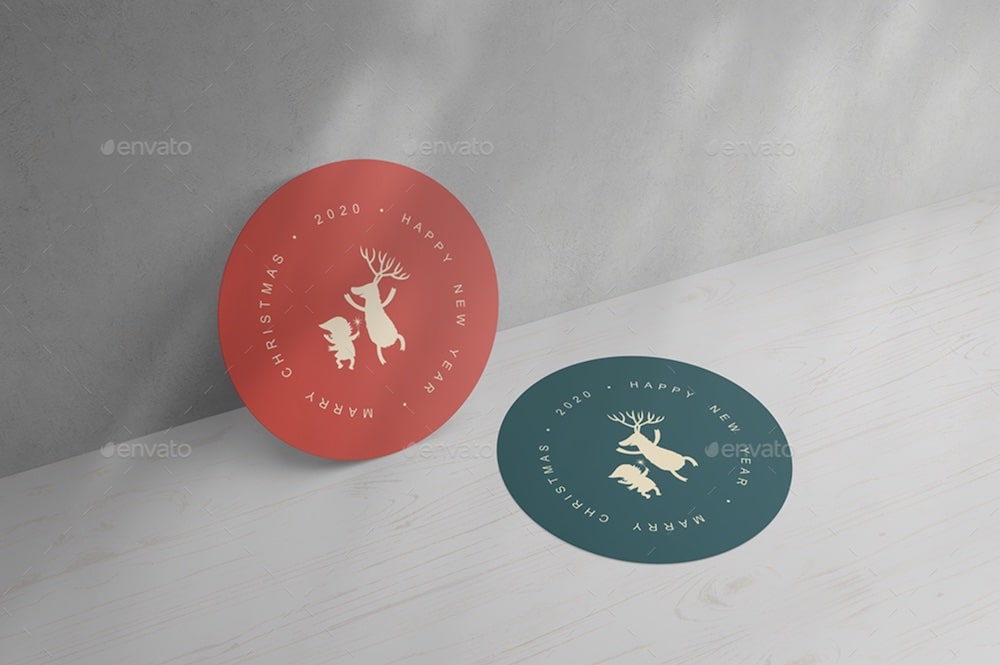 This PSD mockup is pretty versatile because you can use it for cards and stickers.
The large bundle of ten files ensures you get everything you need to create a presentation unlike any out there.
And the process is fast and beginner-friendly.
You can decorate each template via the convenient smart object layer that supports drag-n-drop method. But you can also play with backgrounds and enjoy the extreme detail of each 3500 x 2333px file.
Price: $10
MORE INFO / DOWNLOAD
9. Round circular labels and stickers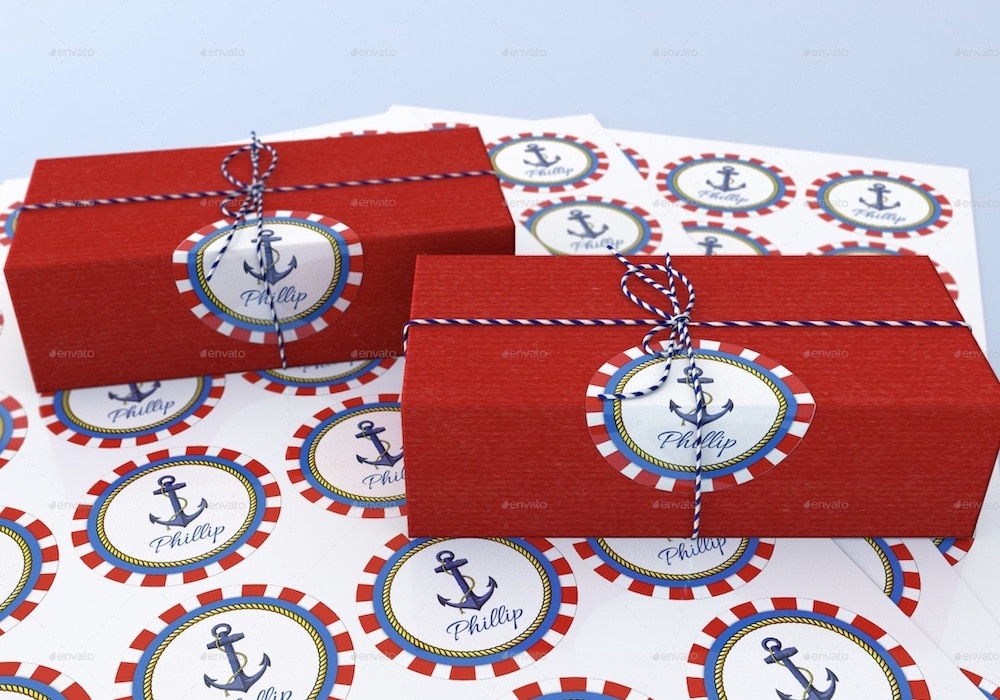 A gift shop and a clothing brand once requested to make stickers for their packaging. I accidentally came across this set of round sticker mockups and knew it'll work.
I made them a few variations, and they liked the sticker-on-fingers one the most.
Who would know?
It takes you very little time with a design ready and you can use it for unlimited projects.
Price: $9
MORE INFO / DOWNLOAD
10. Circle sticker mockup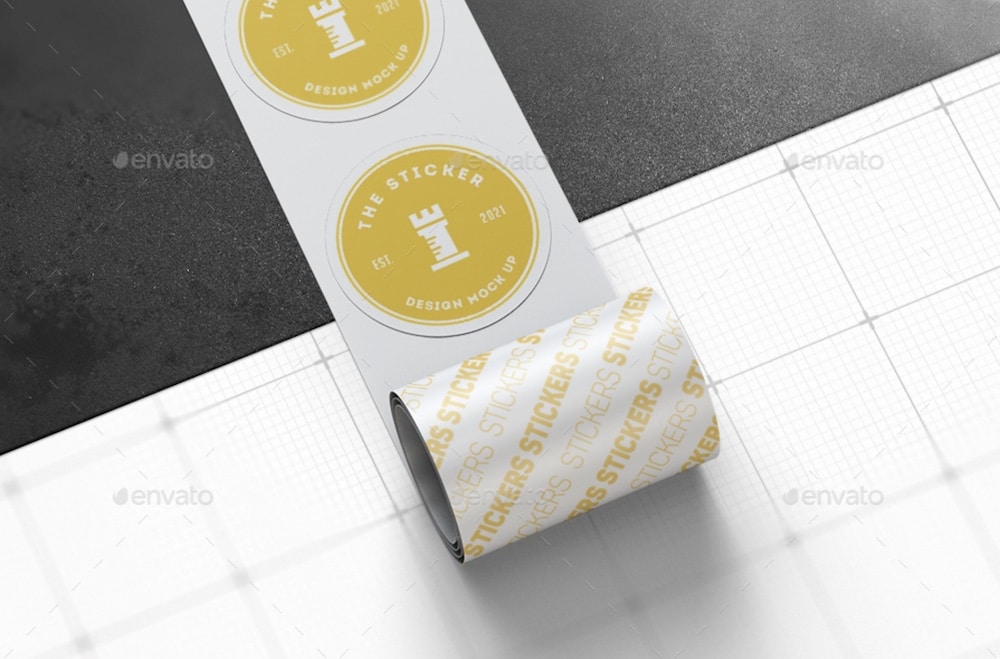 Do you need to create a professional presentation of a custom sticker roll?
Here's a premium version that worked really well for me, but you can also opt for the free one below.
The kit contains five layered PSD files with customizable shadows, highlights, backgrounds and four filters.
Everything you do requires just some clicking and that's it. Meaning, yes, you'll create a masterpiece even if a Photoshop beginner.
Price: $6
MORE INFO / DOWNLOAD
Best Free Round Sticker Mockups
I first need to mention that I struggled to find the best free circular sticker mockups. Even though there are quite a few, not all work well.
But these do.
11. Free round and rectangle sticker PSD mockup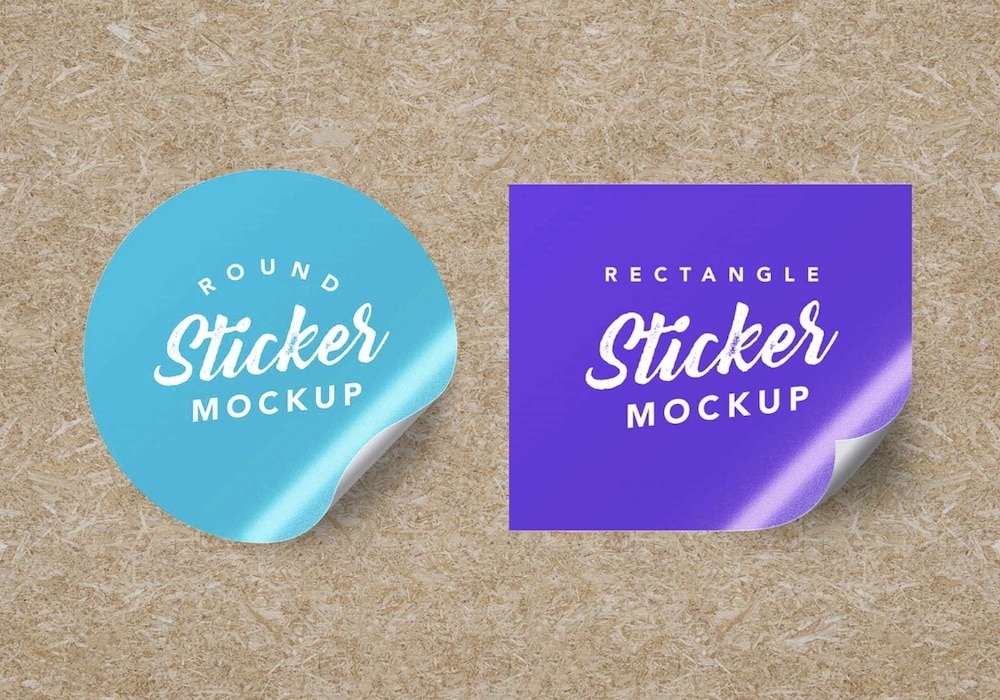 One high-quality mockup (4000 x 3000px) showcasing a round and rectangle sticker on a textured background.
You can add the same design to both stickers or two completely different ones. Plus, you can also change the color of each sticker.
You have the freedom to make your version purely for personal testing or to share it with your client.
MORE INFO / DOWNLOAD
12. Round sticker design mockup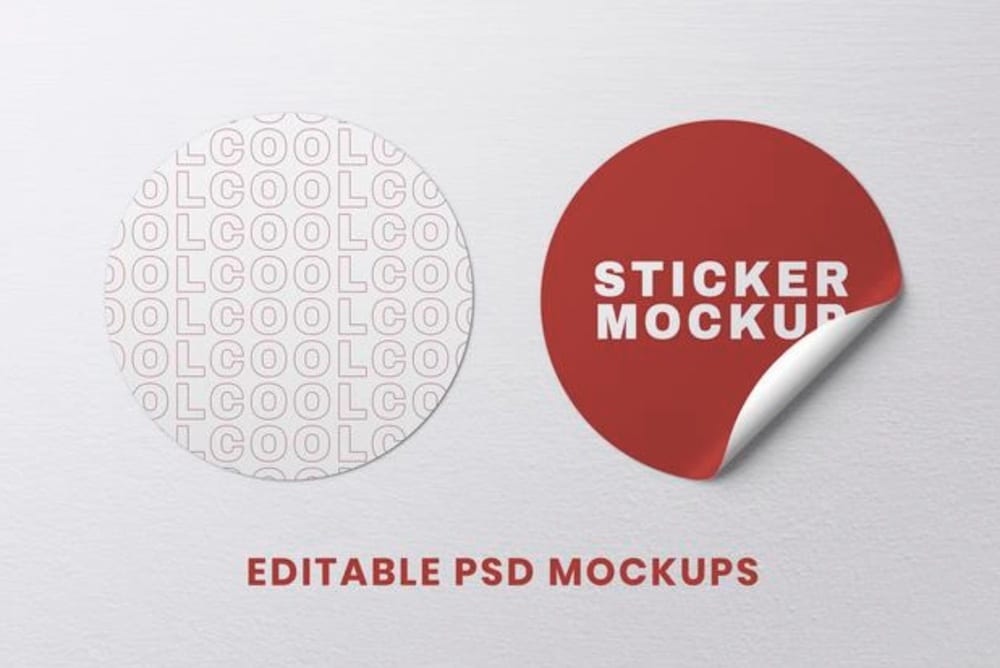 A highly editable free circular sticker mockup that features two stickers for you to design each individually.
To achieve a more realistic effect the author made one start to peel off.
Clever.
What's also great about this free mockup is that you can use it for personal and commercial projects.
Enjoy!
MORE INFO / DOWNLOAD
13. Metallic sticker rolls mockup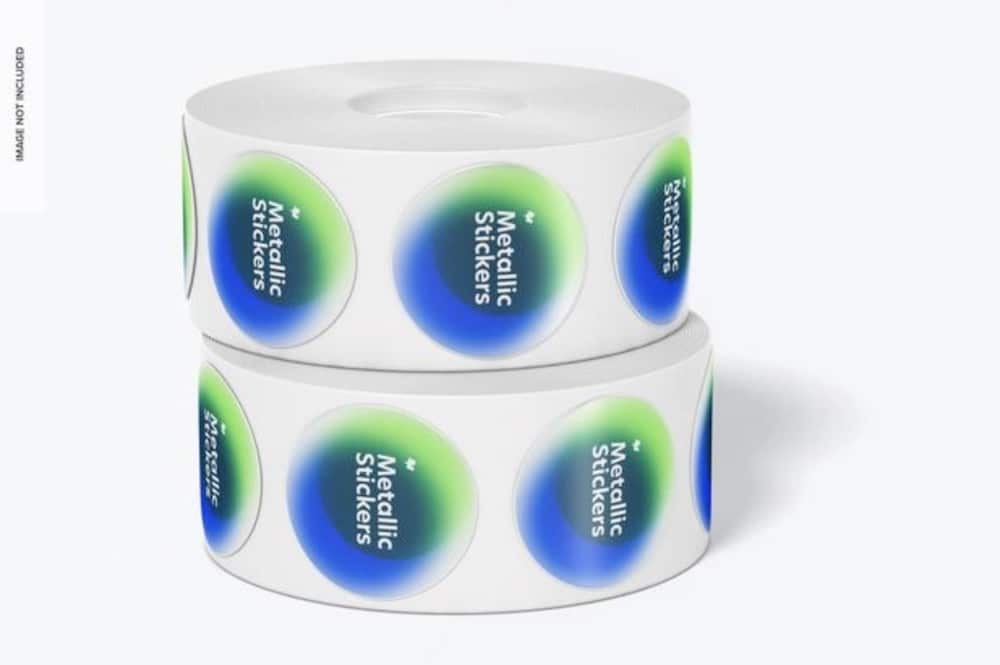 Yes, this is the free sticker rolls mockup that I was talking about earlier.
I know it's not as awesome as the premium version, but it still works pretty well.
Both rolls are editable in a few clicks for you to add your designs or logos quickly and boost your workflow.
MORE INFO / DOWNLOAD
14. Mix of round sitckers collection mockup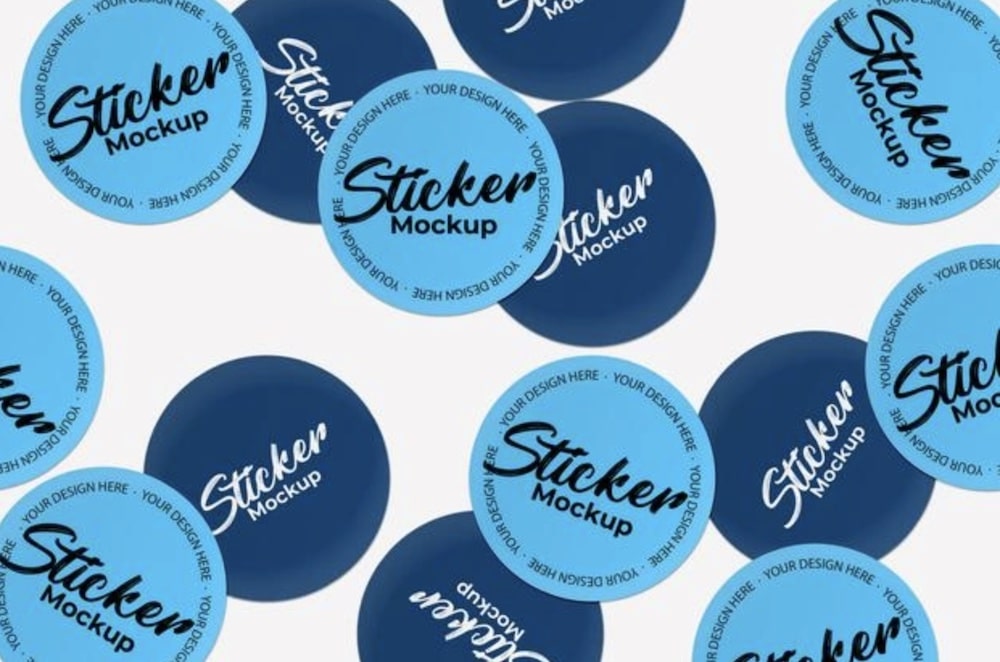 If you are tired of minimalistic presentations, create "chaos" with this free round sticker mockup.
As simple as that!
Why even complicate and work on a project from scratch if you don't have to?
Use a mockup – like this one! – and speed up the process while maintaining your professional level intact.
I do it OFTEN.
MORE INFO / DOWNLOAD
15. Free circle sticker mockup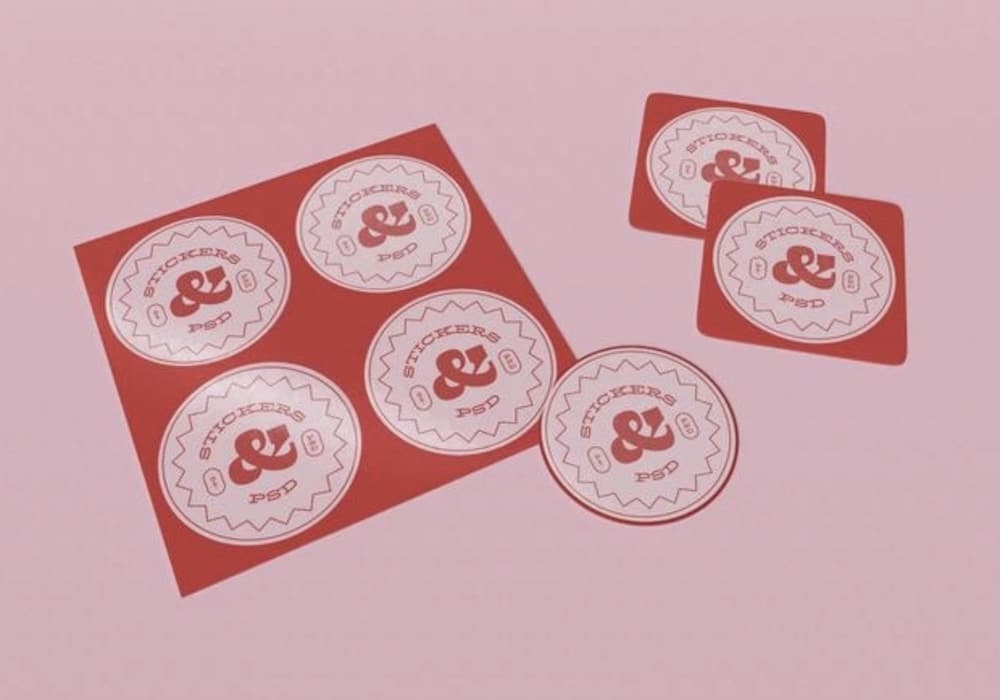 Single or a pack of four stickers, whatever your client prefers, you can get the job done like a champ with this handy mockup.
You can work with different stickers and background colors, include any design you want and that's that.
Even create a few variations so you can easily pick the winner later (something I tend to do almost for every project unless I have a clear winner right away).
MORE INFO / DOWNLOAD
How To Make A Round Sticker Mockup?
This is one of the most effortless (and speediest!) tutorials, whether you're in a hurry or you've never created a mockup yet.
I want to take the opportunity and show you how it's done with an online mockup generator.
No experience is necessary, which is the best part! Plus, you also don't need to use the software.
Let's get to it because it's too much fun not to do it.
5 Steps To Create A Round Sticker Mockup:
Visit Placeit by clicking on this link. You then use either its search bar with live recommendations, but I suggest picking any of the above templates.
You'll see multiple options once you're on the mockup page. However, start by importing your design via the "insert image" button. This allows you to test the image quickly because you never know how well it'll fit. Anyway, you can try all of Placeit's templates for free!
When your image uploads, you can resize and reposition it and then press "crop."
Depending on the template you choose, you can also change the colors and the background, add text and enhance the appearance with a (custom) graphic.
Download and save your mockup, and you're done.
That wasn't too big of a deal, right?
Moreover, when using a PSD template, all you do is import it to Photoshop, drag and drop your design via the smart object layer, and half of the task is done.
You then have complete creative freedom to make as many adjustments and customizations as you want, thanks to the excellent layered structure of each mockup I added to this collection.
::
Note: This article was originally published on November 10, 2021. But our team regularly reviews it and updates it with necessary improvements for accuracy.