Are you searching for the best WordPress themes with slider?
Picture this: A website that effortlessly grabs your attention from the very first moment, drawing you in with captivating content and smooth transitions.
The SECRET behind such a visually striking experience? The powerful combination of WordPress themes and dynamic sliders.
Prepare to be inspired as we dive into a handpicked collection of themes that go beyond surface-level beauty.
Besides great slideshow capabilities, these gems also equip you with intuitive customizations, user-friendly interfaces and an overall exciting website-building process.
The first few seconds after your website loads are the MOST important.
Thus create a strong and memorable impression – with a compelling slider!
How We Tested WP Themes W/ Slider
First, we tested each theme's overall functionality, performance (speed, speed, speed), reliability and responsiveness to ensure it meets the requirements (of our testing process) – beyond just the slider.
But we paid extra attention to the slider part of each theme.
We only looked at the themes with an integrated slider, so you don't have to install it, saving you extra time, effort (and money).
Next, we created the slider (add content) and configured the available settings, such as layout, transition effects, navigation and autoplay.
Also, we looked at the customization CAPABILITIES to ensure every user can adjust the visual aspect of the slider to match the rest of the website and branding.
Remember, some themes come with multiple demos and multiple slider styles so that you may find the perfect look out of the box.
QUICK-PICK: Ultimate WP Themes With Slider
Haven't used a theme before? Then learn how to install a WordPress theme first.
Best WordPress Themes With Slider
1. Avada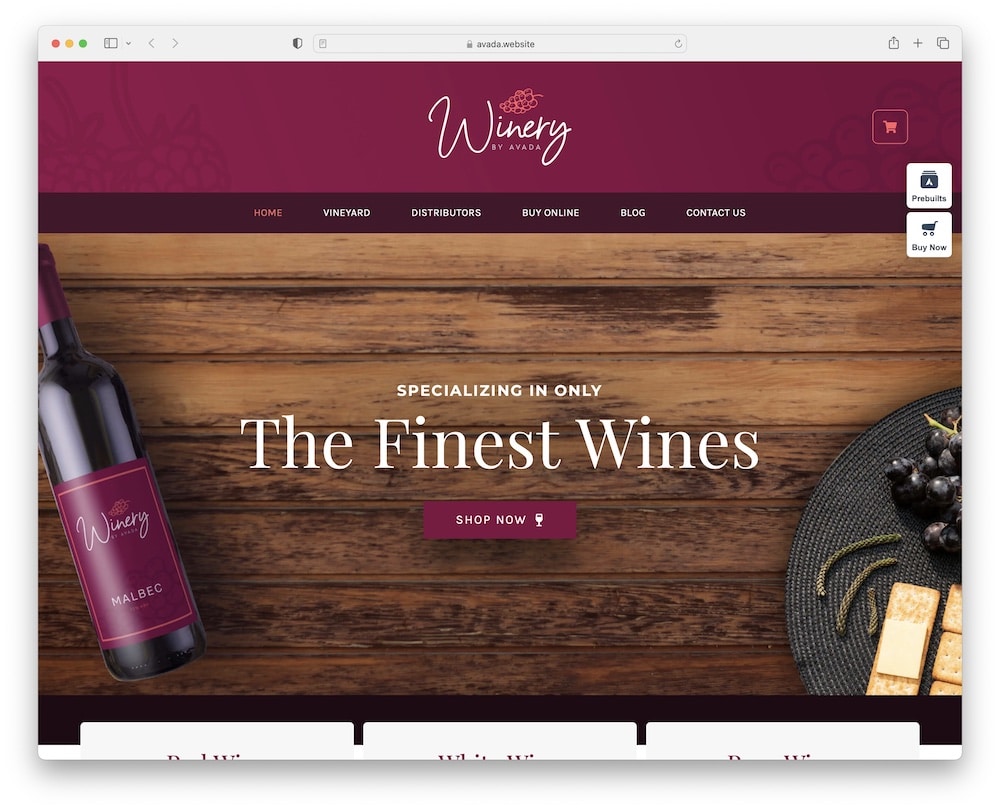 Beautiful Avada WordPress theme offers the main purpose: Your satisfaction.
The look of a ready-to-use homepage you like the most can be imported with a single click. You can also choose from numerous layouts, smartly designed headers, icons, and use premium plugins (no extra charge!).
Tell a story, introduce new products, display client testimonials, or promote discounts and specials with unique slides.
Remember, a gorgeous carousel can capture visitors' attention right away!
Besides, Avada is Gutenberg optimized for even easier use. For me, Gutenberg is like a toolbox – everything you need can be mixed and matched to suit your needs.
The coolest thing? Avada includes FREE updates for life!
Avada features:
900,000+ sales
4.7+ star ratings
Many full-website demos
Easy-to-follow setup wizard
Price: $69 (may vary)
MORE INFO / DOWNLOAD
DEMO
2. The7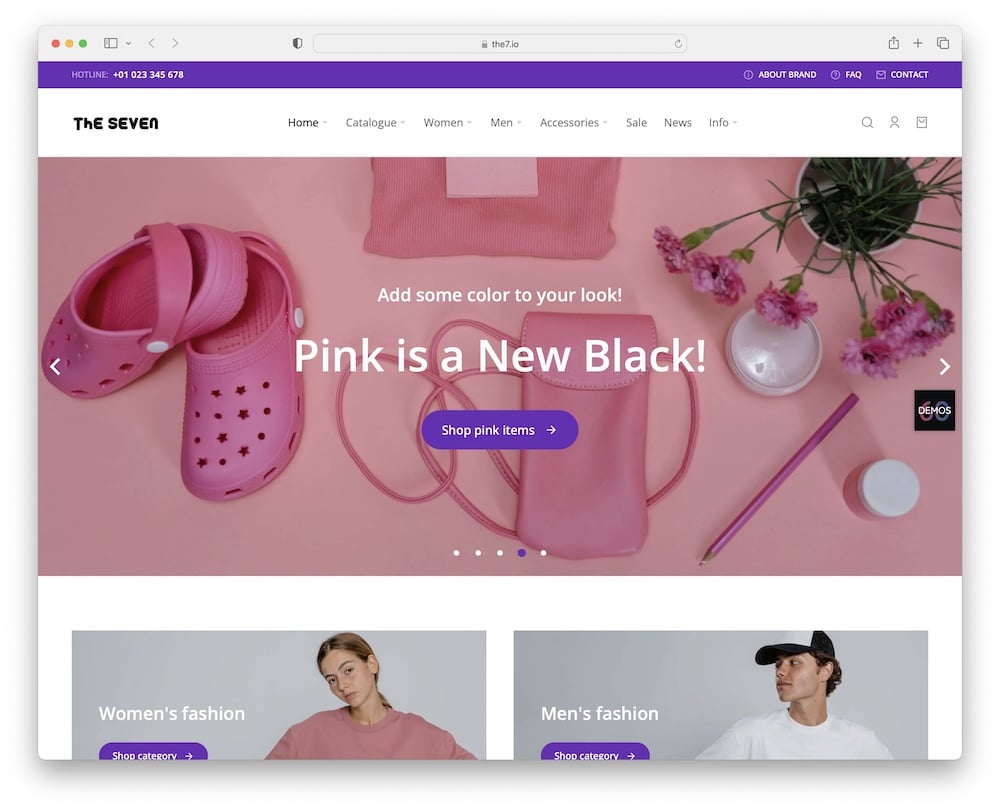 The wait is over!
You found your new best friend: The7 WordPress theme with slider.
The rock-solid ratings tells it all.
Simply kick-start your business with a pre-made template that you can fully customize to all your desires.
Besides, The7 is fast and responsive. (Are you interested in learning how to choose a fast WordPress theme? Check our tutorial out!)
Of course, you can also build a gorgeous online store (NO outsourcing) via brilliant WooCommerce. Check out advanced product pages, user-friendly filters, and a handy shopping cart.
My favorite part is to change fonts, colors, buttons, and forms with simple mouse clicks.
Naturally, The7 includes friendly and professional customer support that has your back in any situation. I know you want to be a carefree person like me!
The7 features:
288,000+ sales
4.7+ star ratings
Elementor & WPBakery compatible
Plenty of customer elements for instant integration
Price: $39 (may vary)
MORE INFO / DOWNLOAD
DEMO
3. Betheme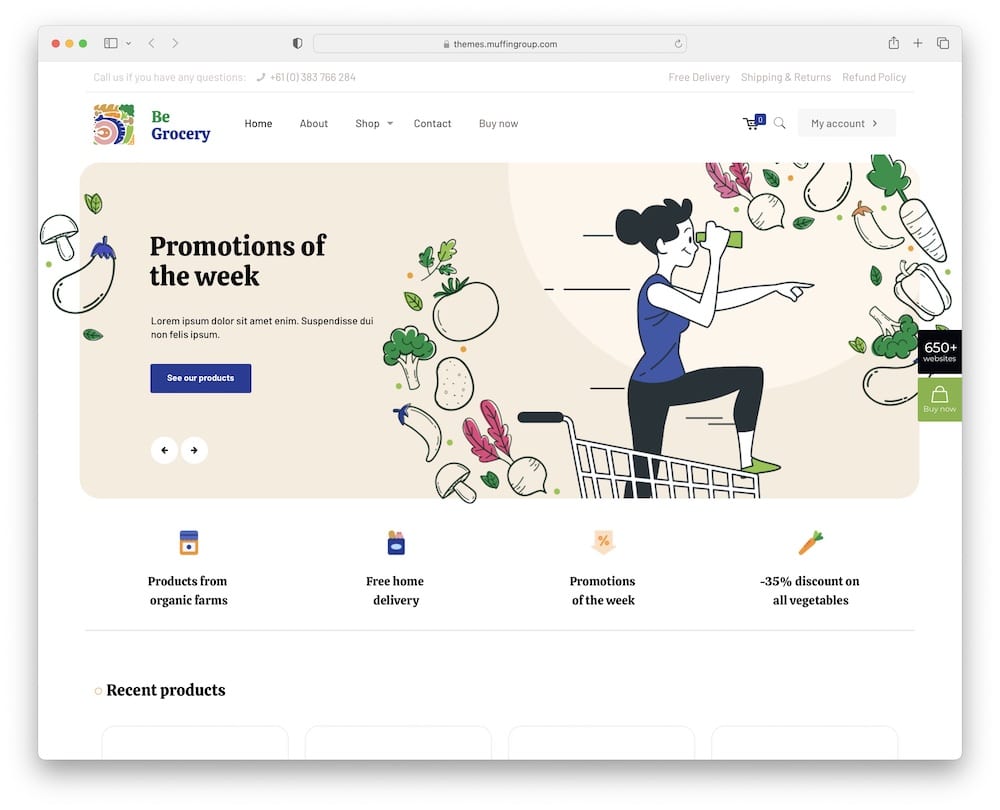 Get more for less $ with the stunning Betheme WordPress theme with slider.
Without limits (0 coding required), create your dream website faster than ever. Grab visitors' attention via beautiful design and engaging slider – because nobody likes boring pages!
And trust me, your website will run so much better with the mega menu. Your customers need a guide for quick and straightforward searches across the website.
Oh, and Betheme is 100% mobile-friendly, blazing fast, and compatible with Lottie animations (so CUTE).
Moreover, you can use dark or light mode (your choice!), smooth parallax theme effect, sticky header (see how to add a sticky header in WP), and much more.
Plus, don't forget to add social media icons with links to your profiles.
Betheme features:
280,000+ sales
4.8+ star ratings
650+ demos (!)
Dynamic data to spice up the experience
Price: $60 (may vary)
MORE INFO / DOWNLOAD
DEMO
4. Vault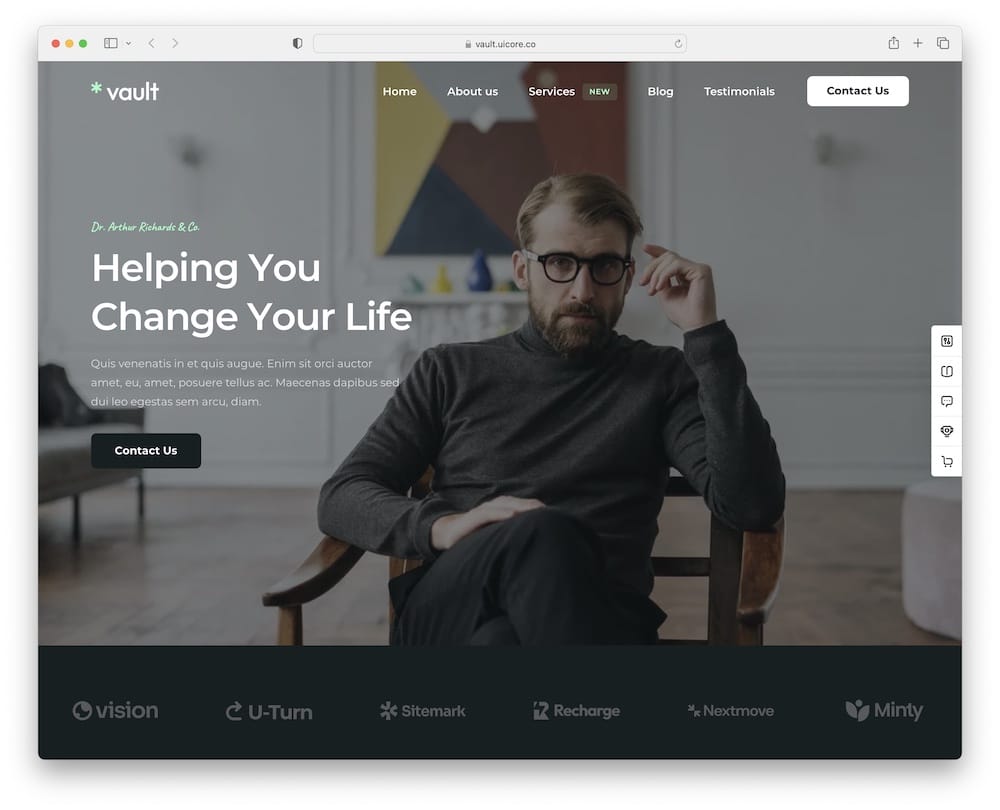 Celebrate success with the Vault WordPress theme with slider!
Hand-crafted designs are fully customizable, meaning you can mix, match, add, or set up elements you like.
Besides, with brilliant drag and drop motion, editing becomes a pleasant experience even for a total beginner.
Keep in mind, the included features and plugins will save you money and time.
Moreover, I love to use pre-made banners for sleek marketing and eye-grabbing promotion. Plus, with a huge collection of icons, you can create attractive design to showcase your projects.
BTW: You can translate (use your fav WP translation plugin) Vault into multiple languages if you aim to reach a larger audience. It's an extra step to make your user experience even better.
Vault features:
3,400+ sales
4.8+ star ratings
Handy AI toolkit
Performance manager
Price: $59 (may vary)
MORE INFO / DOWNLOAD
DEMO
5. PressMart

The gorgeous PressMart WordPress theme with slider will make you smile.
Fall in love with a fantastic bundle of the most popular tools, such as Elementor page builder, Slider Revolution, WooCommerce, and Ajax technology.
Epic combo!
Moreover, PressMart includes essential features for THE BEST shopping experience.
You can set up product pages, Ajax filters, live Ajax search, hover effect, countdowns, wishlist, and so much more.
I am also a big fan of unique header and footer variations. You can choose from simple, detailed, pre-designed structures with different colors and fonts.
Quick tip: Slider Revolution will do whatever you want a slider to do! You can promote events, celebrate accomplishments, reveal discounts, or transmit critical information.
PressMart playground – your game.
PressMart features:
1,700+ sales
5-star rating
All the necessary eCommerce features (+ more)
Includes a WP child theme
Price: $19 (may vary)
MORE INFO / DOWNLOAD
DEMO
6. Medicate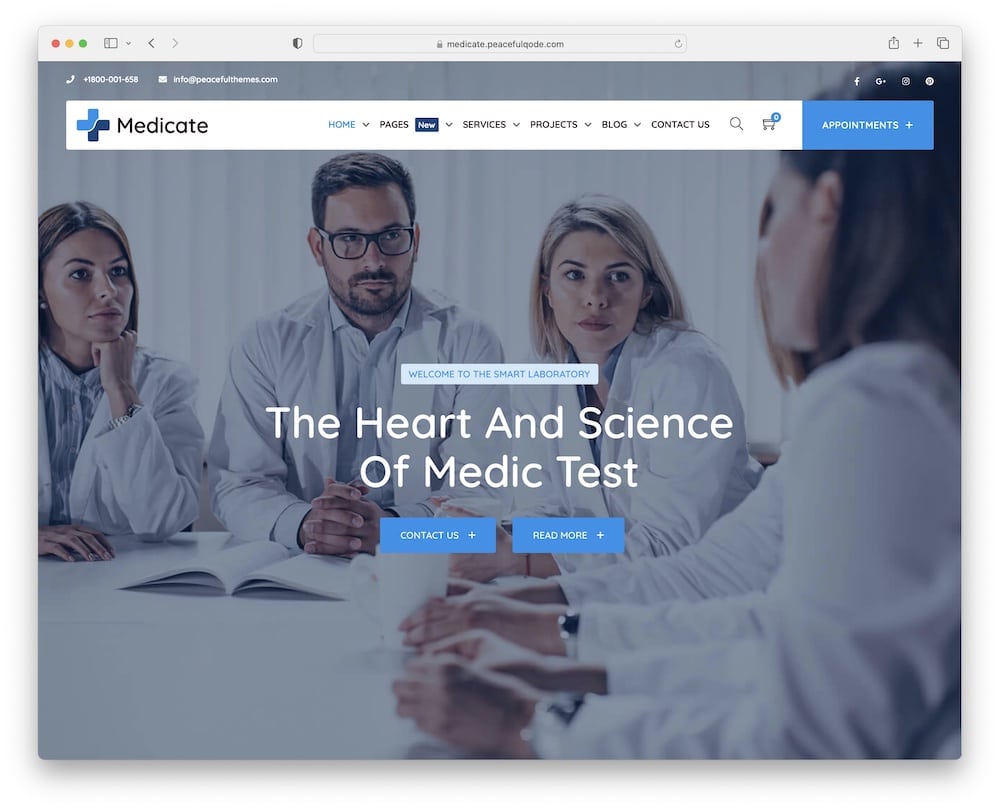 Don't delay; start today!
High-quality Medicate WordPress theme comes with everything you need for a quick start of a medical project.
Pre-made homepages are modern and fully functional right from the box. BUT if you want to adjust the look, you can!
Even without any coding knowledge, you can make changes and see them previewed before going live using Elementor.
You also get before and after gallery, blog layouts, portfolio styles, and sticky header. Thumps up!
Oh, and Medicate's detailed documentation offers step-by-step information, tips, and bonuses to make your building run smoother. Besides, Medicate experts are here for you 24*7.
Medicate features:
MORE INFO / DOWNLOAD
DEMO
7. PatioTime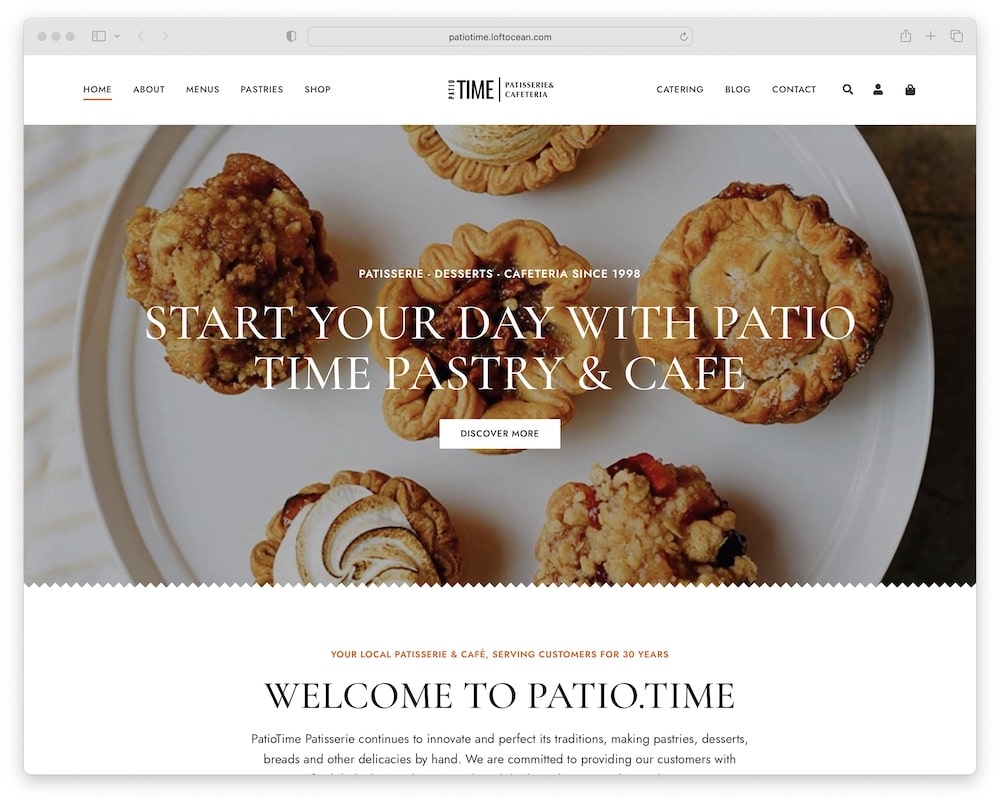 Treat yourself to the stylish PatioTime WordPress restaurant theme with slider.
Choose from ten elegant demos (one-click import), numerous elements, handy blocks, beautiful inner pages, and creative layouts.
Of course, you also get unlimited color and typography options.
Besides, the simple online shop building due to the user-friendly WooCommerce plugin will blow you away. It also guarantees stable & secure payments.
In addition to phone or email booking, you can also offer convenient online reservations. The efficient and modern way to make your customers happy!
Furthermore, PatioTime is SEO-friendly, responsive, and cross-browser-compatible. This stuff is just THE BEST.
My friend, take advantage of the PatioTime deal!
PatioTime features:
1,100+ sales
4.9+ star ratings
Various beatufiul food menus
Built-in Instagram feed
Price: $64 (may vary)
MORE INFO / DOWNLOAD
DEMO
8. Swipy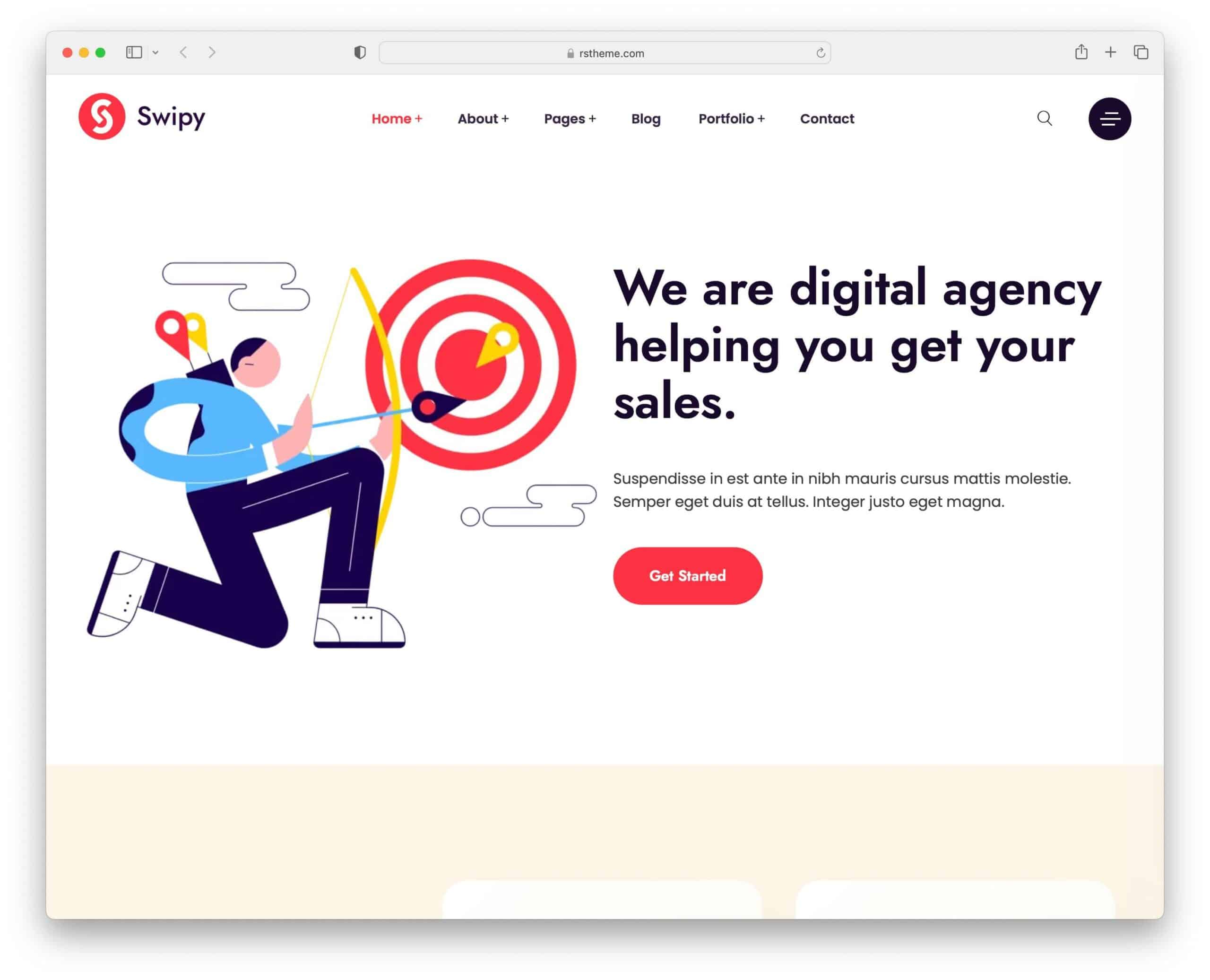 Don't think twice. It's alright to choose the Swipy WordPress theme with slider.
Swipy is a go-to solution for creative agencies, freelancers, startups, personal portfolio marketing, etc.
Transform it into anything you want.
Feature-rich Swipy is also mobile-friendly and optimized for smooth online performance. Yup, a paradise for users who adore reliable websites.
BTW: Swipy includes the best plugins, such as Elementor, Slider Revolution, WooCoomerce, Contact Form 7, and is integrated with the all-in-one marketing tool MailChimp.
Oh, and pre-made inner pages contain everything you need to highlight what makes your services, product, or brand stand out from the competition.
Be memorable with advanced Swipy!
Swipy features:
500+ sales
4.4+ star ratings
95+ custom add-ons
40+ practical inner pages
Price: $59 (may vary)
MORE INFO / DOWNLOAD
DEMO
9. Cartify

Fall into a huge advantage with the unique Cartify WooCommerce WordPress theme with slider.
Modifying Cartify is a blast due to Gutenberg's visual editor, which allows you to edit, drag-n-drop, mix, duplicate, or delete elements.
Plus, pre-designed blocks can be added to a page, posts, or products to get the most out of your content.
Of course, I adore sliders. And when you see Cartify's pre-made slider, you will too!
Moreover, Cartify offers a cool social media login to the online store (powered with Ajax technology) that doesn't disrupt clients browsing. Very convenient!
Listen to me: A mega menu is a MUST for breathtaking navigation and presentation of your eCommerce business.
Cartify features:
800+ sales
4.3+ star ratings
Step-by-step checkout
Hotspot pins
Price: $59 (may vary)
MORE INFO / DOWNLOAD
DEMO
10. Konstruk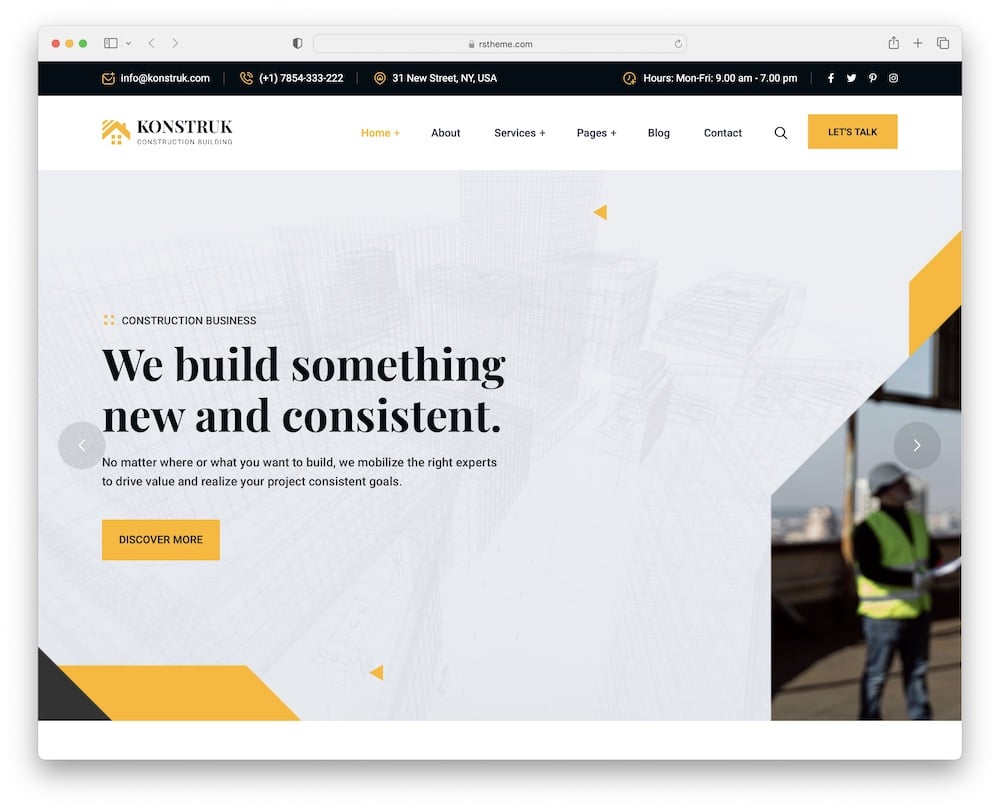 Create 'til you drop with the stunning Konstruk WordPress construction theme with slider.
Modern Konstruk includes a BIG collection of ready-to-use homepages with multiple inner pages. Plus, you can choose from various headers, layouts, and Google fonts.
The overall visual balance of a design (colors, shapes, pictures, fonts) is what meets the eye. Make sure you get visitors engaged with your attractive choices.
Best of all, you can also start a blog. Remember, with a valuable blog, you can surely increase website traffic!
Furthermore, Konstruk is 100% responsive, aiming at AWSOME user experience on all kind of screen sizes. Website quality and performance are the keys to success.
Time to make a move!
Konstruk features:
600+ sales
4.9+ star ratings
Off-canvas navigation
Filterable portfolio
Price: $39 (may vary)
MORE INFO / DOWNLOAD
DEMO
11. Kitchor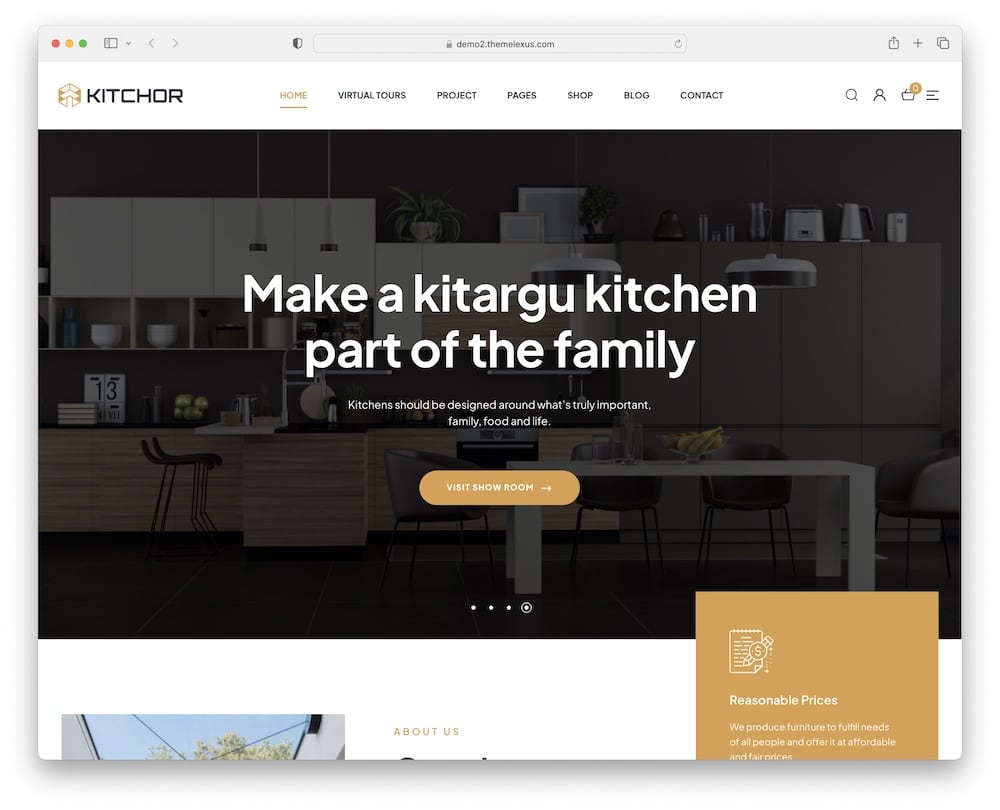 It's time to take action with the gorgeous Kitchor WordPress interior design theme with slider.
Kitchor is packed with handy features and pre-made designs.
Great for attractively showcasing your projects and products. And even telling your business story.
In fact, with the convenience of the brilliant WordPress page builder (hey, Elementor!), you don't need to touch a single line of code to build your dream site.
Hurray!
Moreover, Kitchor includes a tool for scheduling consultations online, allowing your visitors to choose and confirm a time of appointment with your employees.
Plus, don't forget to upload testimonials of your satisfied clients to build trust.
Yes, friends. Kitchor is also well-documented (step-by-step tutorials) and comes with top-notch customer support.
Ready, set, start!
Kitchor features:
680+ sales
5-star rating
Create a walkthrough experience
Before-after slider
Price: $49 (may vary)
MORE INFO / DOWNLOAD
DEMO
12. Viva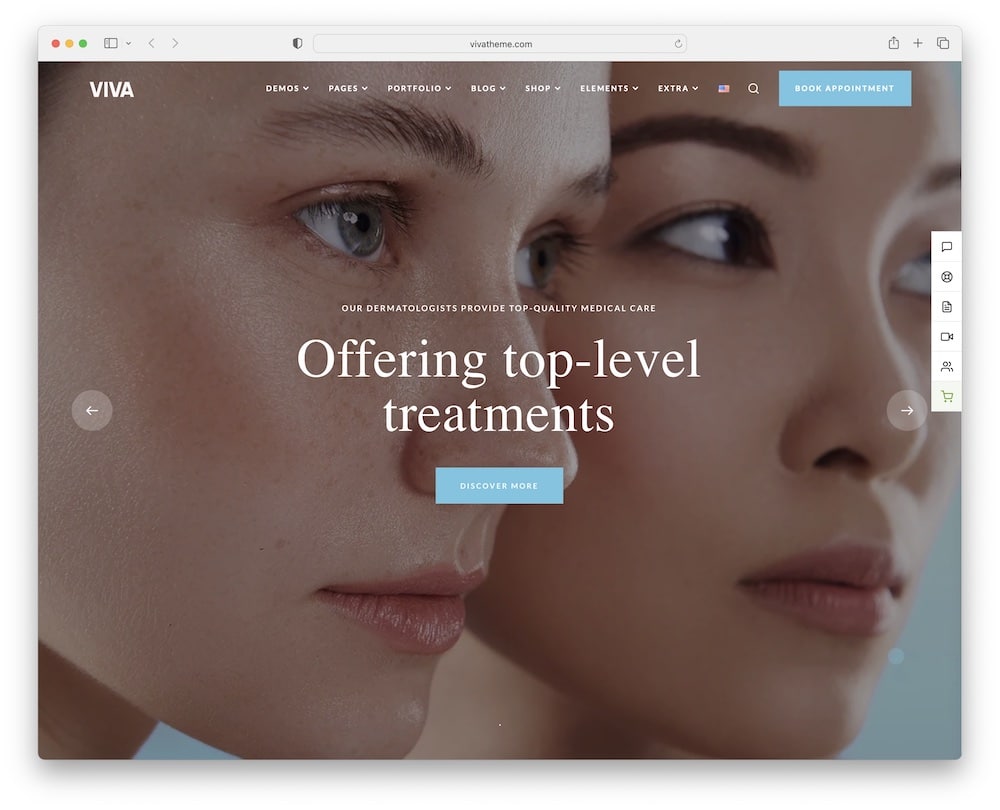 Begin today, thank Viva WordPress multi-purpose theme with slider tomorrow.
Create (troubleless) with a fantastic bundle of flexible blocks, pre-made elements, and the most popular plugins. Save your time and money!
Besides, Viva is optimized for satisfactory performance by offering flying page speed and responsive design.
In addition, you can start blogging, selling, and social sharing your business ideas on Viva. Yes, friends, you can do all of the above without coding or design skills.
Making a website couldn't be easier!
I also LOVE smooth animations, parallax effects, and Google Maps integration. Extra. Next Level. That kind of thing.
No dream is too big for Viva!
Viva features:
480+ sales
4.8+ star ratings
Flexible theme options for fine-tuning
Ready-to-use coming soon mode
Price: $59 (may vary)
MORE INFO / DOWNLOAD
DEMO
::
Note: This article was originally published on June 26, 2023. But our team regularly reviews it and updates it with necessary improvements for accuracy.