Start your stationery presentation journey with my review of the best envelope mockups.
I gathered all the most-used envelope formats worldwide and broke them down into generators and layered PSD files.
Easy and quick work for everyone – utter beginners and next-level experts!
A4, DL, C4, C6, square envelope – YOU NAME IT! – you get it.
Apply your branding designs and logos in a few clicks and have the final version ready within seconds.
This post covers:
So easy. So powerful. So stunning.
GO!
Note: You may also be interested in my ultimate postage stamp or stamp mockups collections.
Best Envelope Mockup Generators
My favorite Placeit generators cost $7.95, but you can start for FREE. (I DIG it!)
You also have monthly ($14.95/month) or yearly ($89.69/year) subscription options to save money.
Note: Yup, you make mockups Photoshop-free with these.
1. Multiple envelopes on a solid surface mockup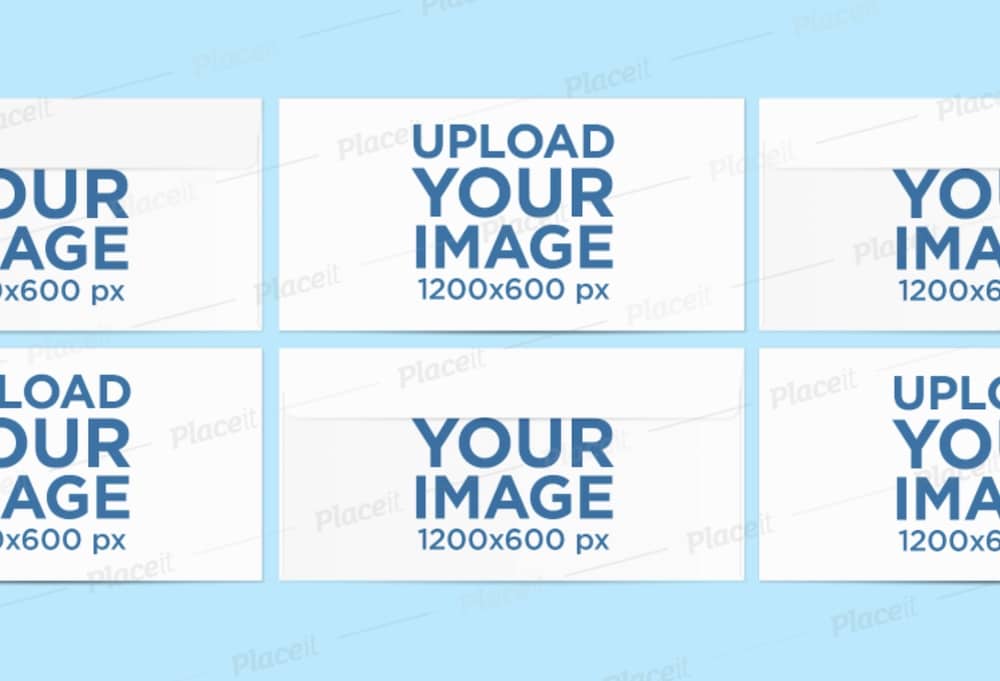 Six envelopes in one mockup? Yup, that's exactly what you get. BUT. All six can sport only one design and the same color choice.
However, if you'd like to emphasize the design (like I did), this is the ideal generator that'll do the trick.
You can also change the background color, use a template or even upload a custom one. Working on the project is a piece of cake and only takes a few clicks.
MORE INFO / DOWNLOAD
2. Front & back envelope view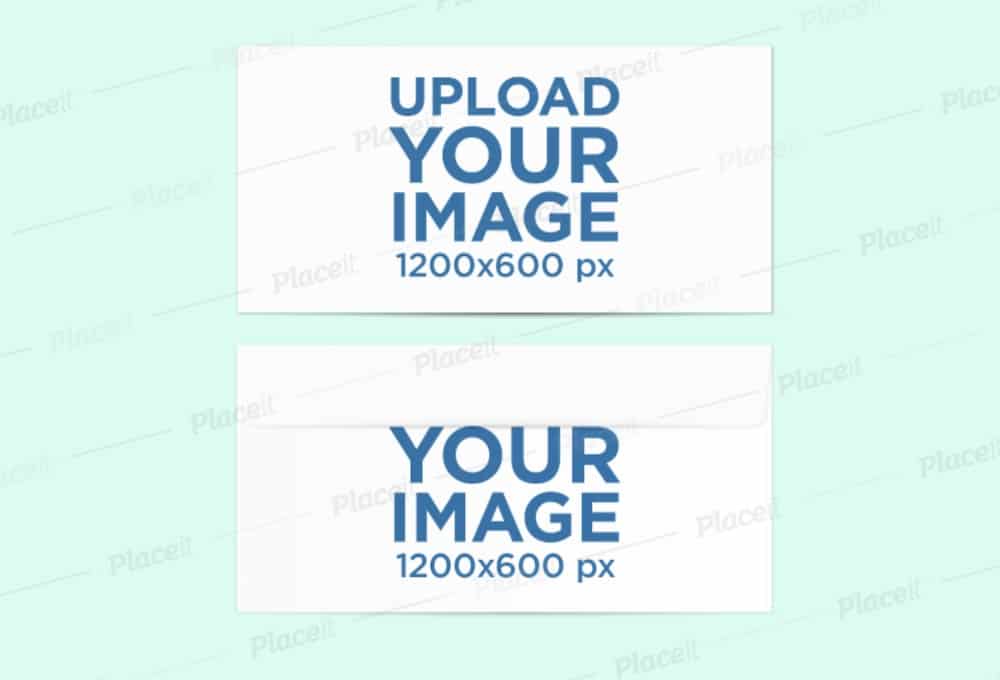 Do you have a design for the front and the back of an envelope? Make them visible with this effortless mockup generator that promises a top-notch outcome.
You have MULTIPLE options to customize the default configurations however you want.
I used the same color for the front and back but uploaded a logo to the front and a minimalist design to the back.
But you can do whatever you want, even use a custom backdrop!
MORE INFO / DOWNLOAD
3. Mockup of a postcard & an envelope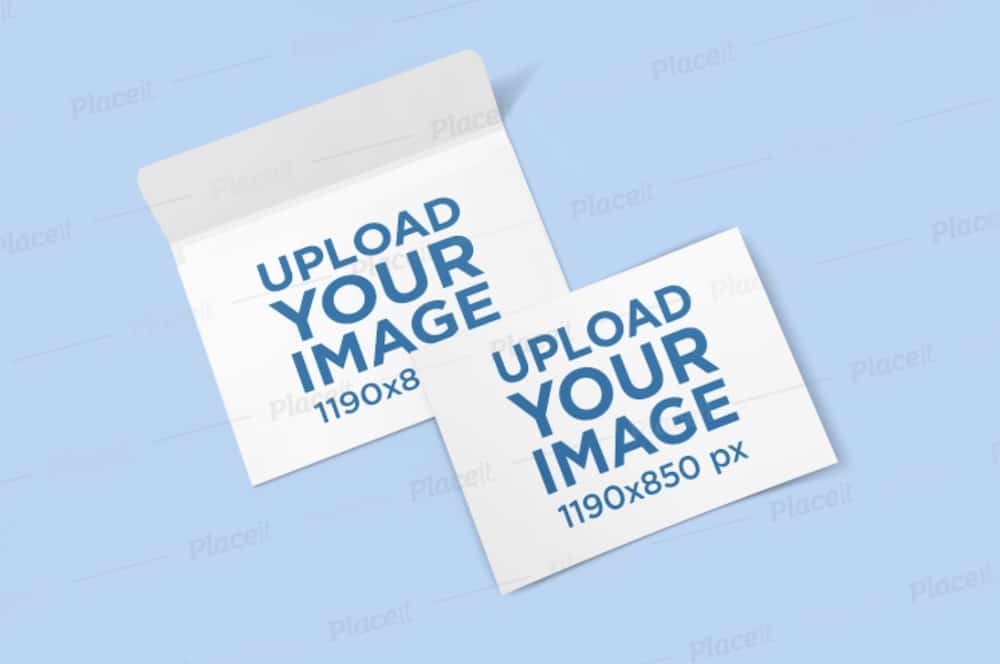 Once you activate this simple but powerful mockup, a custom postcard and a custom mockup are just seconds away.
Two clicks to insert the design, two clicks to change the colors and one click to adjust the background.
Optionally, you can also ADD text and use the available gradient.
I really dig this one because of the simplicity, which always works so well.
MORE INFO / DOWNLOAD
Best Envelope PSD Mockups
4. 36 envelopes mockup bundle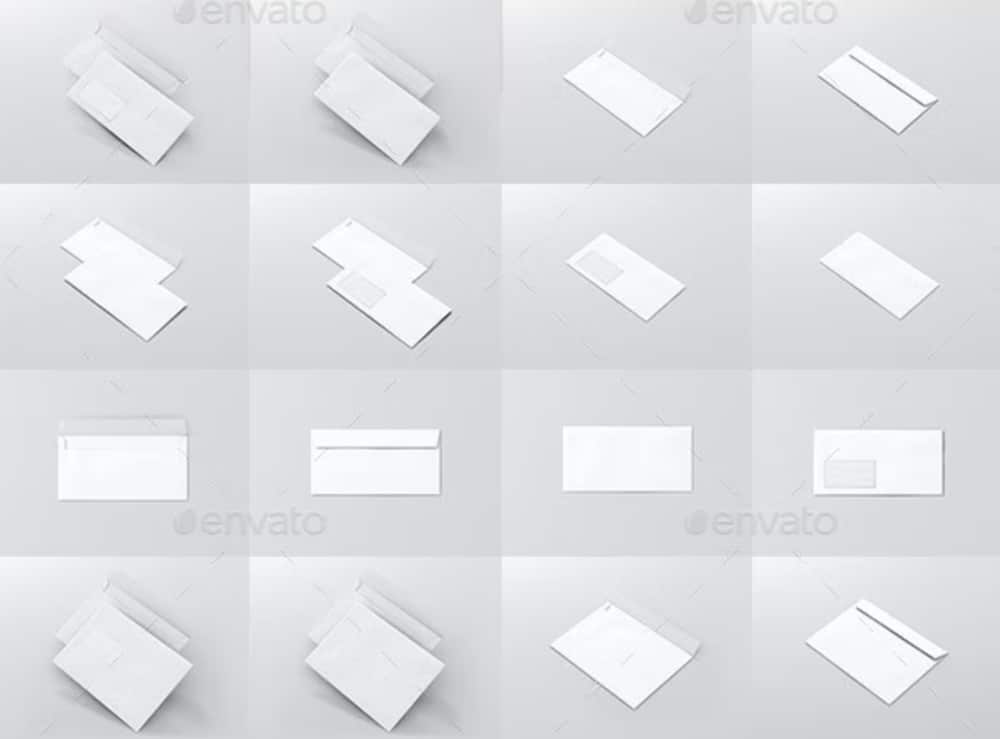 Out of all the envelope mockups for Photoshop, this and the following are my favorite. Why?
Because they offer 30+ mockups, featuring multiple envelope formats. C4, C5, DL, yup, you get them all to customize however you want.
Each mockup also has a 3800 x 2800px dimension, ensuring the highest quality, even when zoomed in. And the EFFORTLESS customization happens via the smart object, so you just drag and drop.
Note: Four textures and three layerstyles are also part of the kit!
Price: $12
MORE INFO / DOWNLOAD
5. Multiple format envelopes mockup set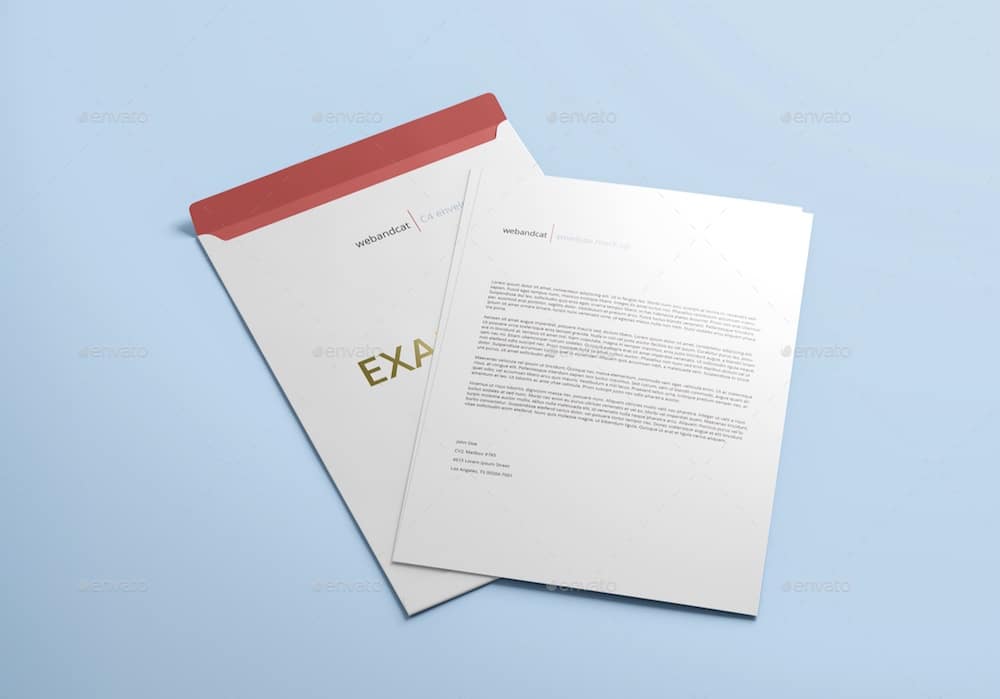 And here's the second massive envelope mockup collection, consisting of 32 layered PSD files.
Besides the C4, C5, C6 and DL variations, you also get eight square envelope templates.
I mainly worked with the latter and C5, and the results were always top-class. I customized the window shape, added a custom background and adjusted shades.
But this is just a tiny specter of possibilities that the bundle brings to the table. And what's best – EVERYTHING happens so quickly.
Enjoy.
Price: $12
MORE INFO / DOWNLOAD
6. C4 envelope mockup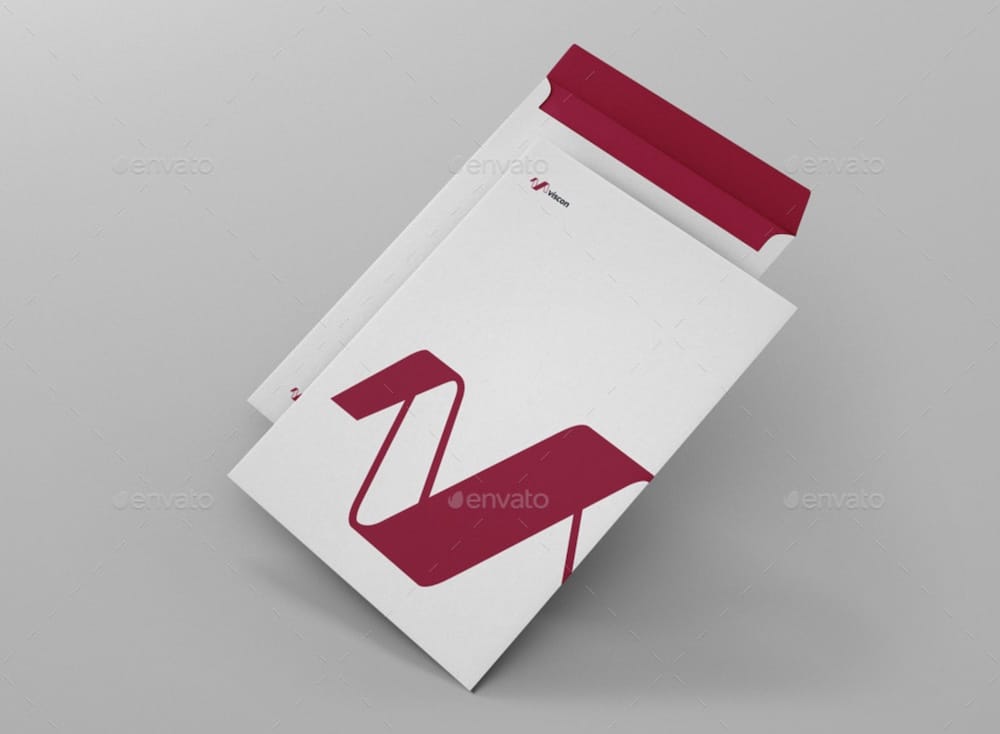 I recommend you use this one if you are particularly searching for a mockup of a C4 envelope.
It worked extremely well for me on multiple occasions, so I vouch that it'll do you good, too.
You get more than enough options with twelve views, each 100% modifiable to your heart's content.
DO. YOU.
Note: The envelope is an actual C4, size 229 x 324mm.
Price: $7
MORE INFO / DOWNLOAD
7. C5 envelope mockup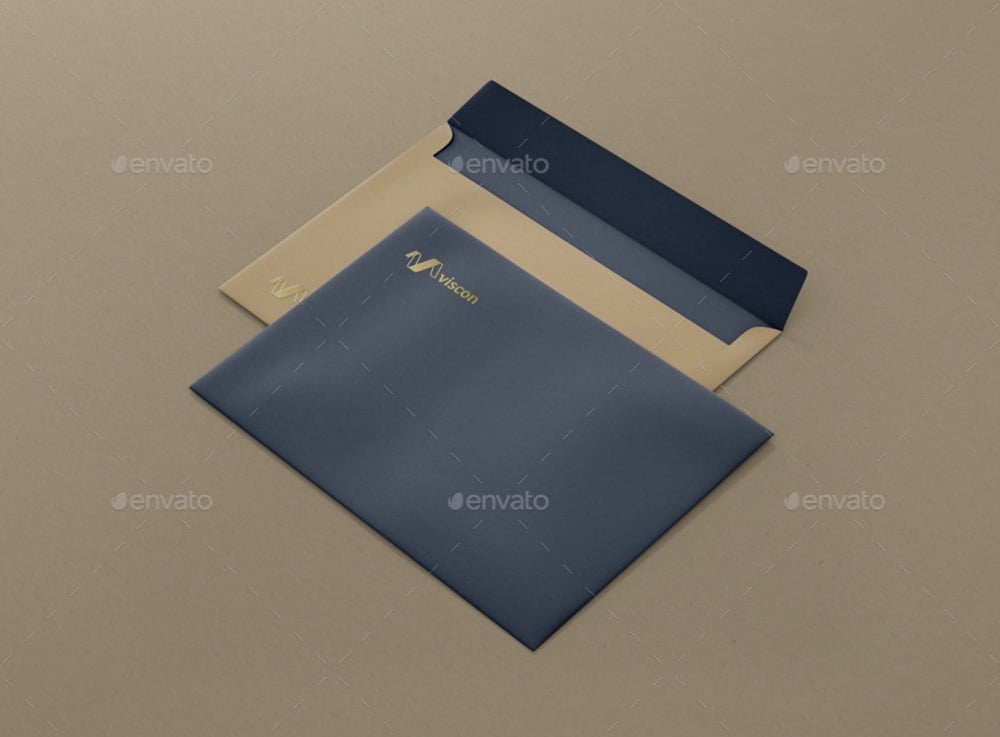 Here are twelve photorealistic PSD files for the C5 envelope template that I really dug working with. And you can now, too.
Creating your variation is a breeze with multiple views and endless customization possibilities. All the layers are organized for EASY access.
You can change the texture and the color of the paper and the background and even move the envelope around.
I also really like the foil stamp rough effect, but you get two more!
Price: $7
MORE INFO / DOWNLOAD
8. C5/6 envelope mockup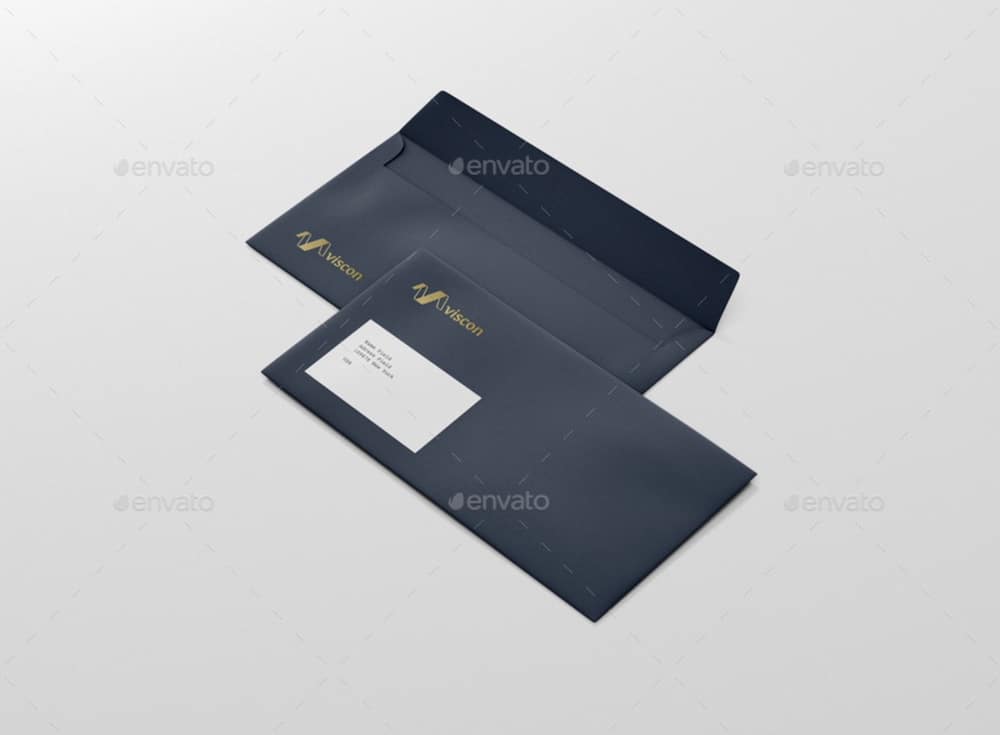 The flexibility of the C5/6 envelope mockup offers you to work with an envelope with or without the window.
The inside and the outside of the envelope are ENTIRELY customizable with colors and designs.
You can also play with the cool ready-to-use textures and layerstyles.
Note: A help file is available in case you need assistance.
(The illustrated PDF is great, but I doubt you'll need it – it's so easy to use any of the twelve templates.)
Price: $7
MORE INFO / DOWNLOAD
9. Postcard & envelope in hand mockup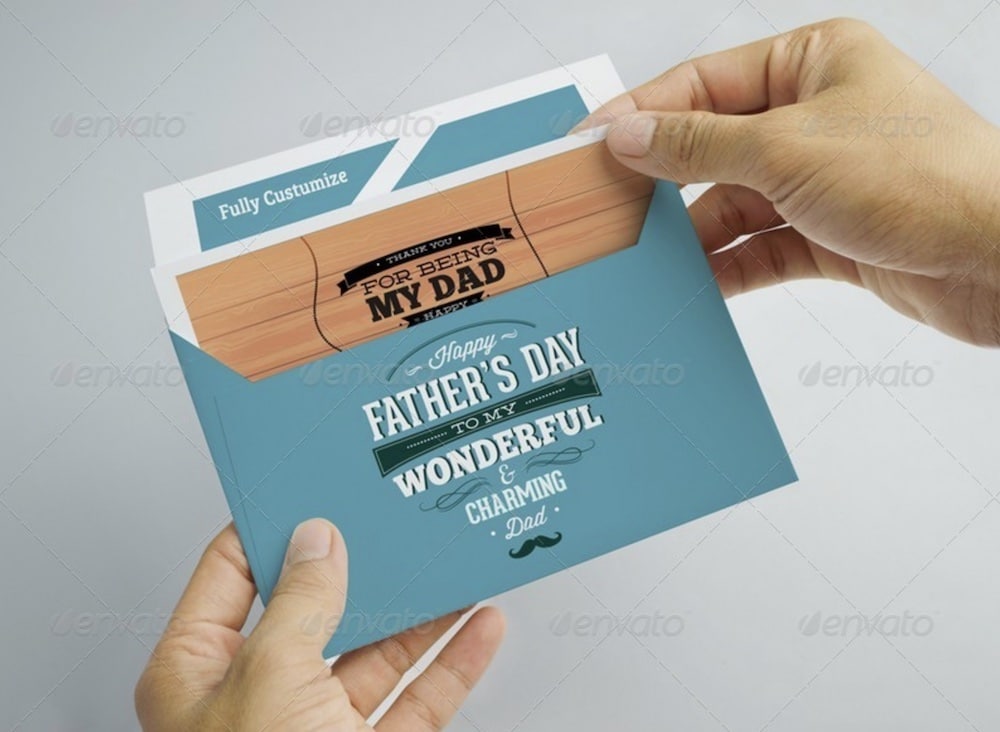 One of my clients requested to create such an envelope presentation that includes human hands. This is the best solution I stumbled across after searching the web to find one.
You can use just the ones that contain only the envelope or spice things up with a custom postcard.
The LIFE-LIKE effect is amazing, and you even get three custom backgrounds. (But I used my backdrop.)
Price: $8
MORE INFO / DOWNLOAD
10. DL envelope mockup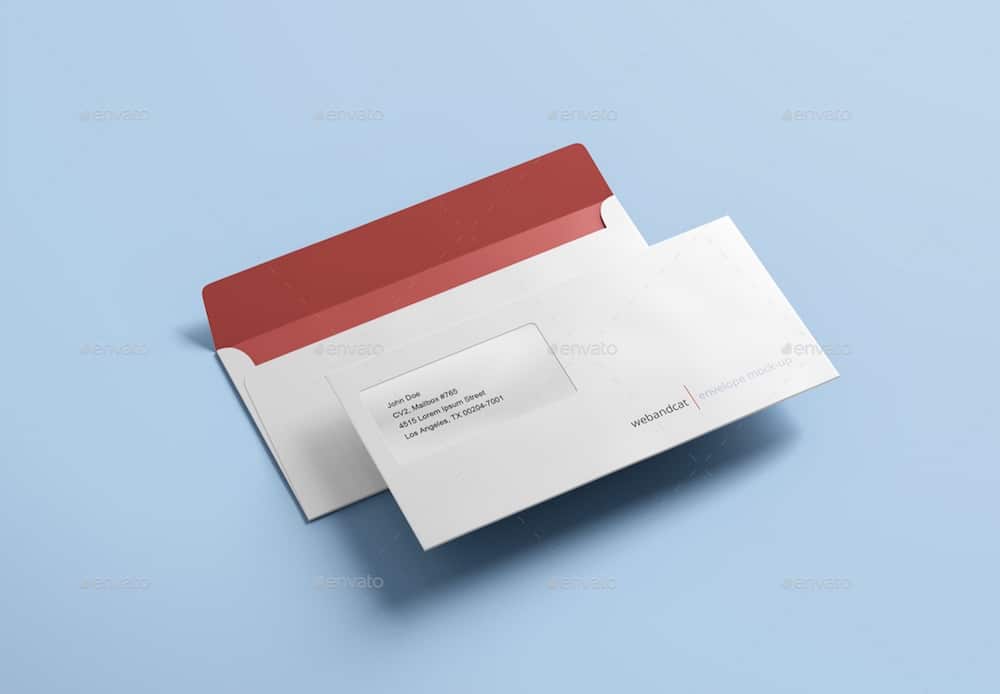 Eight ready-to-go PSDs are enough to create a complete DL envelope presentation, right?
Of COURSE, they are! You even get a variation with paper, which I really like.
Front and back views, paper textures, backgrounds and filters, you get all these and more.
You can perform any additional customization tweak and make your version effort-free.
Enjoy.
Price: $6
MORE INFO / DOWNLOAD
11. Square envelope mockup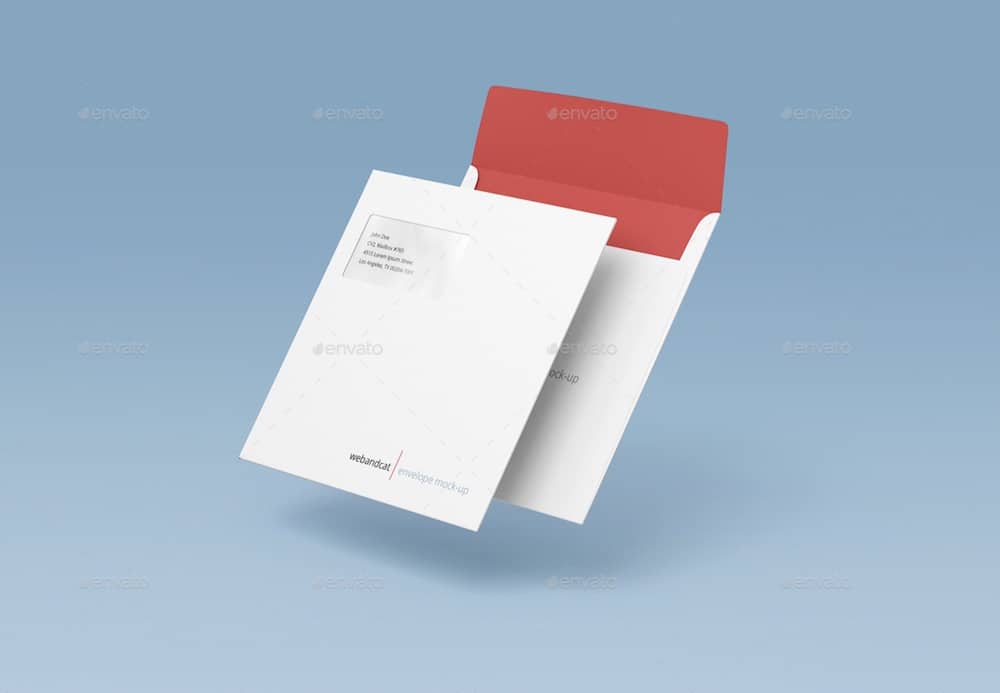 Even though I have never received a square envelope I know others that did.
But I did enjoy this set of envelope mockups that can make all your ideas come true with a photorealistic presentation.
NOTHING holds you back from using the available features but implementing your creativity and going against the grain is also possible.
Make magic happen – because you deserve it!
Price: $6
MORE INFO / DOWNLOAD
12. Realistic envelope & A4 paper mockup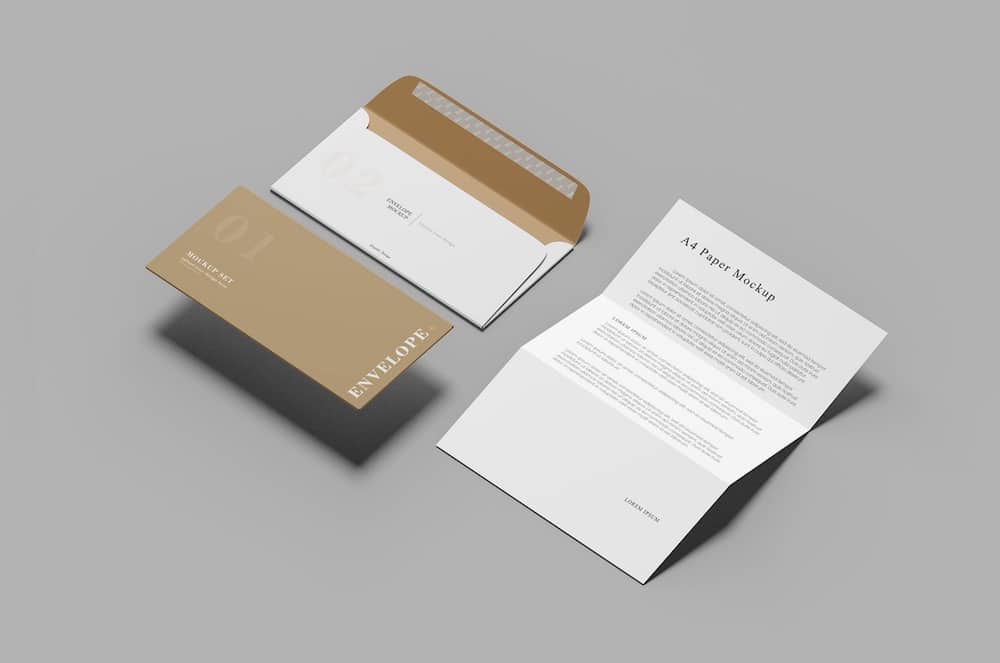 You're the BOSS with any of these envelope mockups because they are so customizable. In complete control, if you will.
And that's what I like the most.
This is my favorite set of templates when working on a showcase of an envelope and an A4 sheet of paper. Yes, you get eight PSDs!
Drop your designs via smart objects, configure other stuff and you're ready to roll. And the 4500 x 3000px resolution tops it perfectly.
Price: $9
MORE INFO / DOWNLOAD
13. DL, C4 envelopes mockup set

This is not rendered but an actual image of envelopes that the author took in their studio.
Even though quality renders are great, I still prefer actual images.
Extreme quality of 8000 x 6000px guarantees your detailed designs appear crystal-clear. And you can also zoom in on the presentation because of the large dimension.
Make your clients go WOW.
And the best part? It only requires a few clicks to make it happen – so fire!
Price: $12
MORE INFO / DOWNLOAD
14. 2 Envelope PSD mockups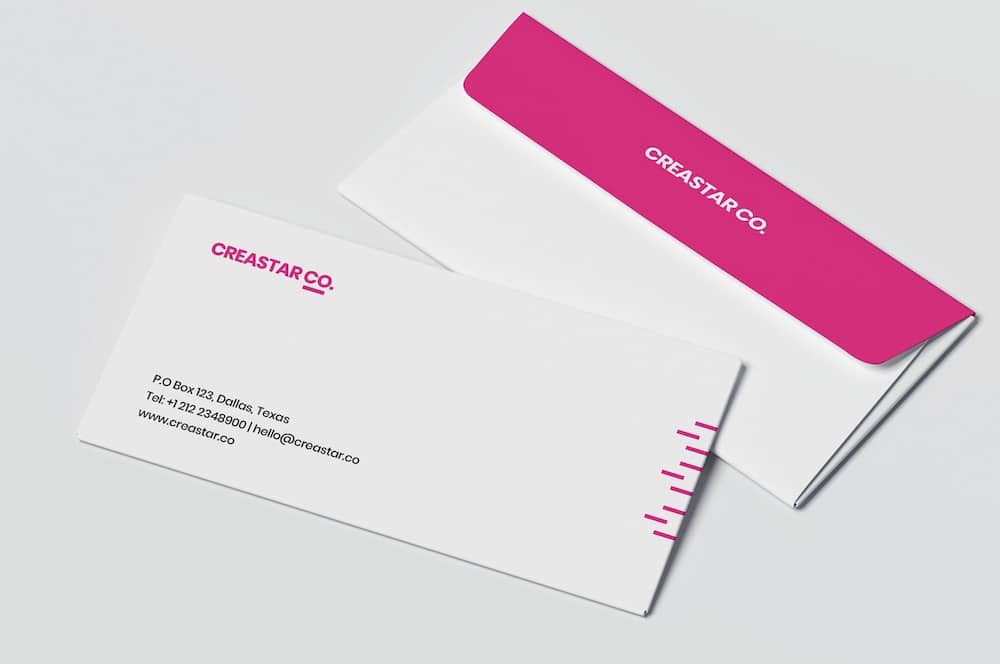 Simplicity is very IMPORTANT when I'm creating a detailed presentation of an item for a client. Especially in the initial stages, when we're figuring out the final design.
And that's when this envelope PSD mockup comes into play beautifully.
It has front and back views, offering you to design this stationery mockup to a T exactly how you want it.
Any branding you add to it will pop stunningly, whether it's minimalist or more complicated. Try it!
Price: $9
MORE INFO / DOWNLOAD
How To Easily Create An Envelope Mockup
While there are different approaches to creating a solid presentation of an envelope, I'll share my favorite – using online mockup generators.
Why?
Because it's the easiest and the quickest method that doesn't require design experience or photo editing software.
It all happens online.
Here we go!
5 Steps to create an envelope mockup:
Step 1: The first step is to visit Placeit and search for your favorite template. You can either follow the link or use the search bar if you need anything more specific.
Step 2: The next move I always make is to upload my design because this allows me to see if the mockup suits my design first thing. I recommend you do the same thing and save time. Remember, you can zoom in-out your design and reposition it with Placeit's crop function.
Step 3: With your design on the envelope, you're now ready to perform additional tweaks, like changing the colors, altering the background, etc.
Step 4: If you want, you can also add text and a graphic.
Step 5: Your envelope mockup is now ready for use. Download it!
Similarly to a generator, using a PSD file is equally effortless and quick, but you need Photoshop.
Thanks to the layered structure, you'll easily find the smart object that allows you to drag and drop your design. No hard work!
Next, alter colors and other elements of the mockup precisely how you want.
Note that you cannot do any damage because you can always start all over again – or hit redo.
SIMPLE!
::
Note: This article was originally published on April 19, 2022. But our team regularly reviews it and updates it with necessary improvements for accuracy.