I'm happy to bring you the ultimate free and premium cylinder packaging mockups, so you don't need to go through endless pages to find the perfect.
These are no random picks.
I wanted to go the EXTRA MILE, test them and use them for client projects to ensure they are the best performers.
They're hot because of:
Smooth graphic & logo inclusion via smart object
Excellent (beginner-friendly) layer structure
Multiple customization options
Make realistic branded cylindrical packaging like never before. We also have a full tutorial on how to create a packaging mockup easily.
This post covers:
Quick work. Highest quality.
That's what's up!
Best Cylinder Packaging PSD Mockups
1. Realistic cylinder packaging PSD mockup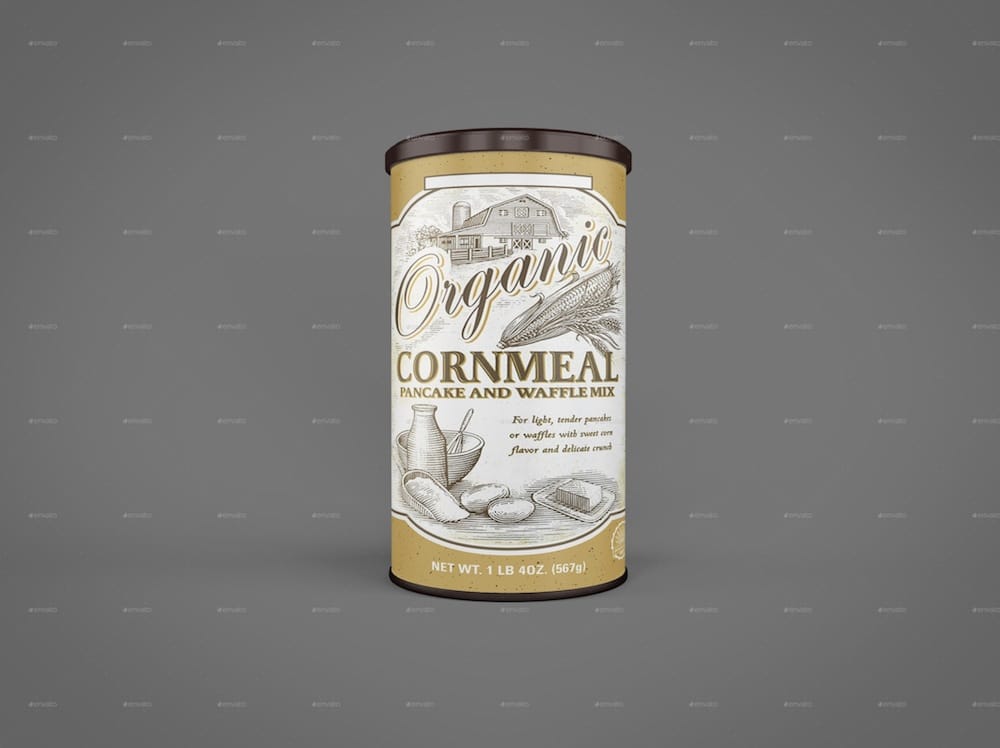 What I really like about this one is that it features three styles of cylinder boxes with three layered PSDs.
That's it.
I enjoyed the process of customizing each mockup, even replacing the background.
And even though the dimension (3200 x 2400px) may not be the most giant, I still loved the CRISP-CLEAN outcome. (My clients, too!)
Price: $5
MORE INFO / DOWNLOAD
2. Potato chips packaging mockup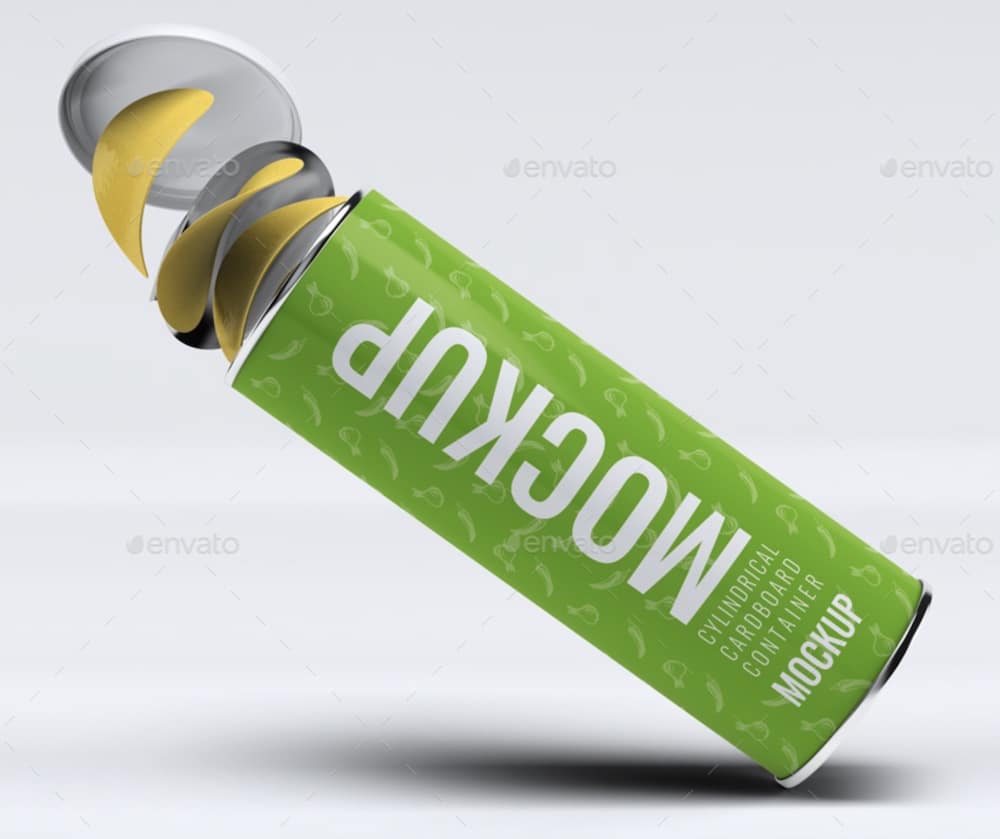 Ah, the taste and crispiness of Pringles… Heaven.
Anyhow, you get everything necessary to design a realistic potato chips packaging mockup.
You get both small and large tube boxes in the kit of sixteen mockups. Of course, the ones with chips are my favorite!
The smart object layers make the process of improving the default setting EFFORTLESS.
So. Mouthwatering.
Price: $7
MORE INFO / DOWNLOAD
3. Cylinder PVC tube packaging template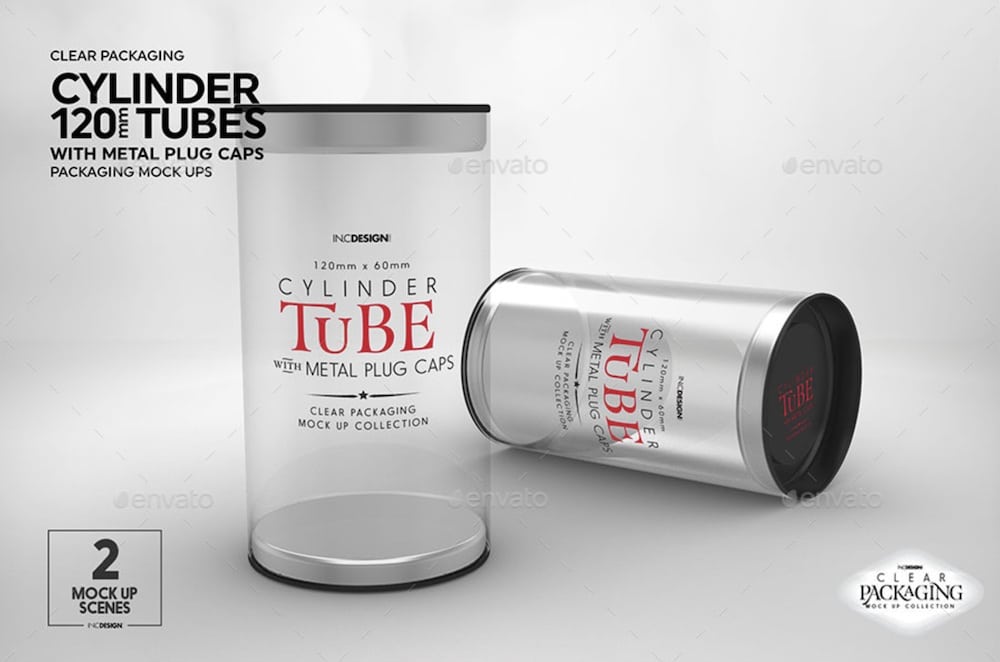 I included this one, particularly for the clear round packaging mockup version that it includes. Yes, you also get the opaque one.
But I needed the former and the final product was TOP-NOTCH. It features a 120mm PVC tube with a 60mm diameter.
Performing adjustments takes only a few clips, and you're ready to go. Create as many variations as you want, but if you hit it first-try – you're a real PRO!
Enjoy.
Price: $13
MORE INFO / DOWNLOAD
4. Kraft cylinder mockup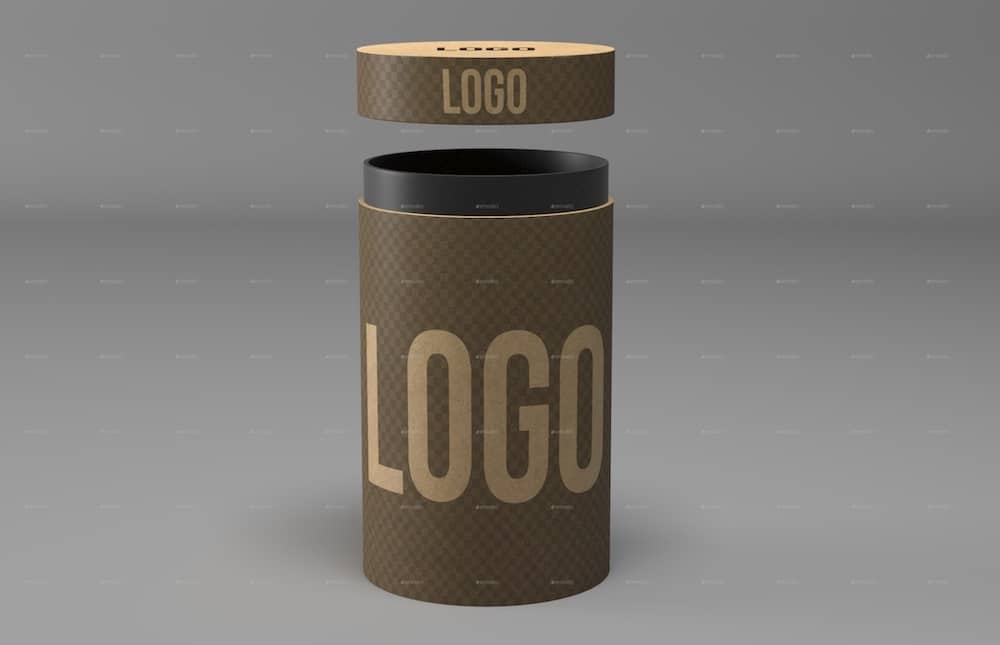 Consider this kraft cylinder box mockup when working on a more ecology-friendly packaging.
That's something I needed to accomplish on three occasions and all four PSD templates in this kit came in very handy.
The amazing layered structure ensures you locate each section you'd like to improve quickly. Also, the background and shadows are configurable according to your needs.
But this is really it. SO. FAST. (How I like it best.)
Price: $6
MORE INFO / DOWNLOAD
5. Cardboard tube mockup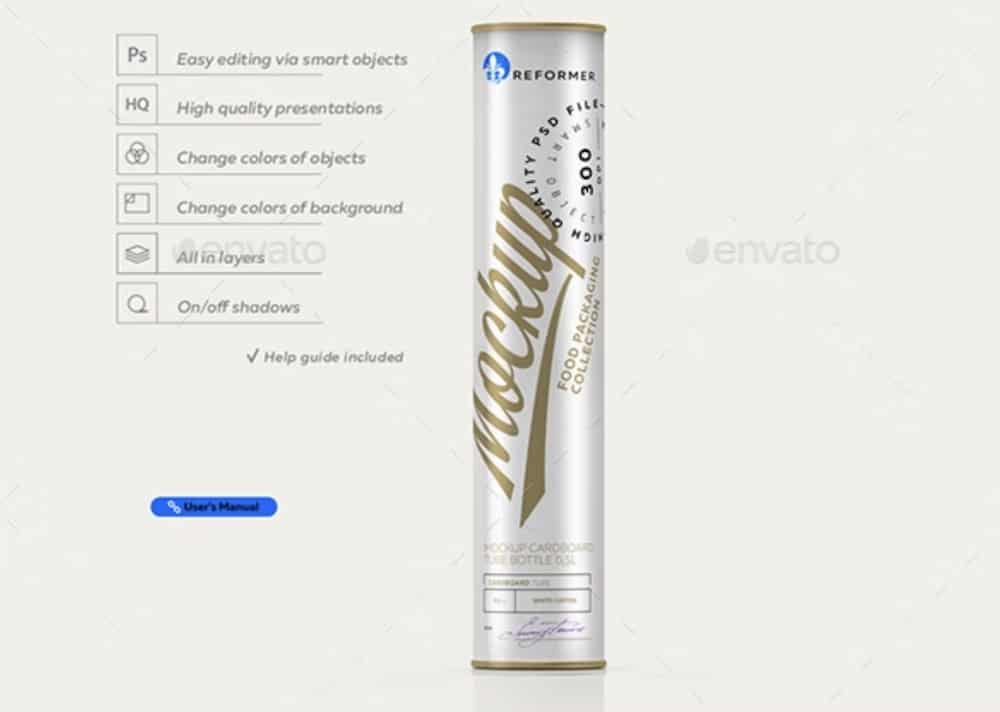 This cardboard tube packaging mockup is versatile enough to fit many projects. You can use it for story posters and even for large potato chips box (you know, the XXL version!).
Note: The 8000 x 6000px dimension is unreal!
Edit every layer however you want, even modify reflections, and stick your graphics via smart objects.
I guarantee that your final creation will be mind-blowing. (So life-like – even when you zoom in!)
Note: Check more cardboard box mockups.
Price: $11
MORE INFO / DOWNLOAD
6. Paper tube mockup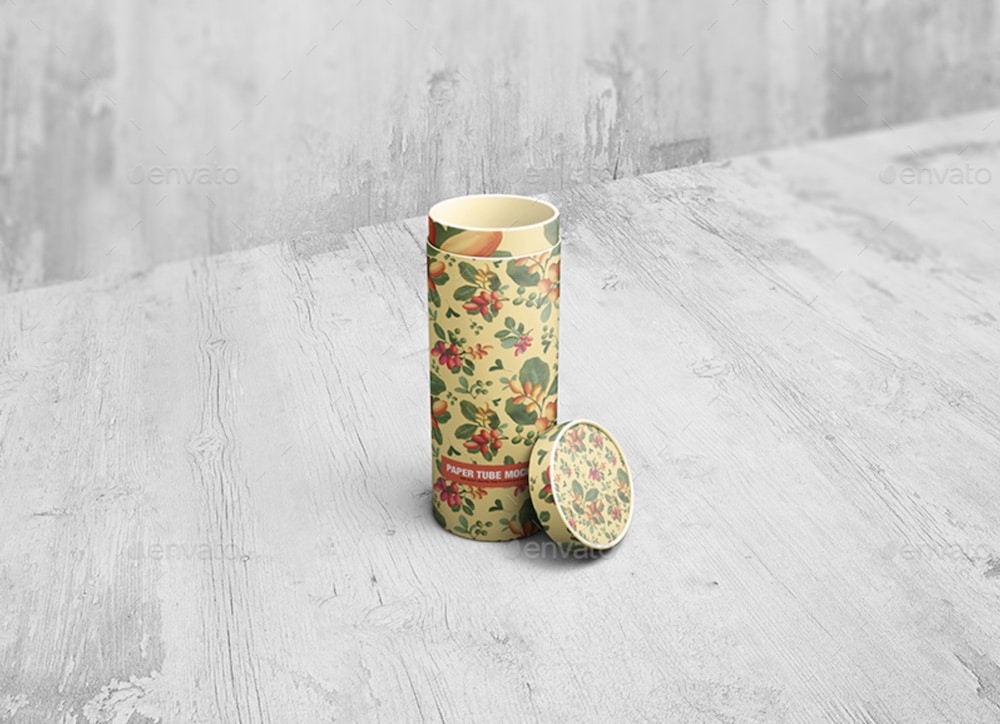 Play with your graphics, patterns and logos when working with this perfect paper tube packaging mockup. Actually, it's six mockups!
I went extra cheeky and Photoshopped fancy cookies inside the open boxes. But that was just the icing on the cake for my client – because she's so COOL.
Paste your design in the smart object layer and the mockup will automatically wrap it around the cylinder box. That's the first step.
The second step is to customize the backdrop. No more steps left.
Note: I also created a collection of the best paper box mockups in case you need them.
Price: $7
MORE INFO / DOWNLOAD
7. Plastic cylinder bottle mockup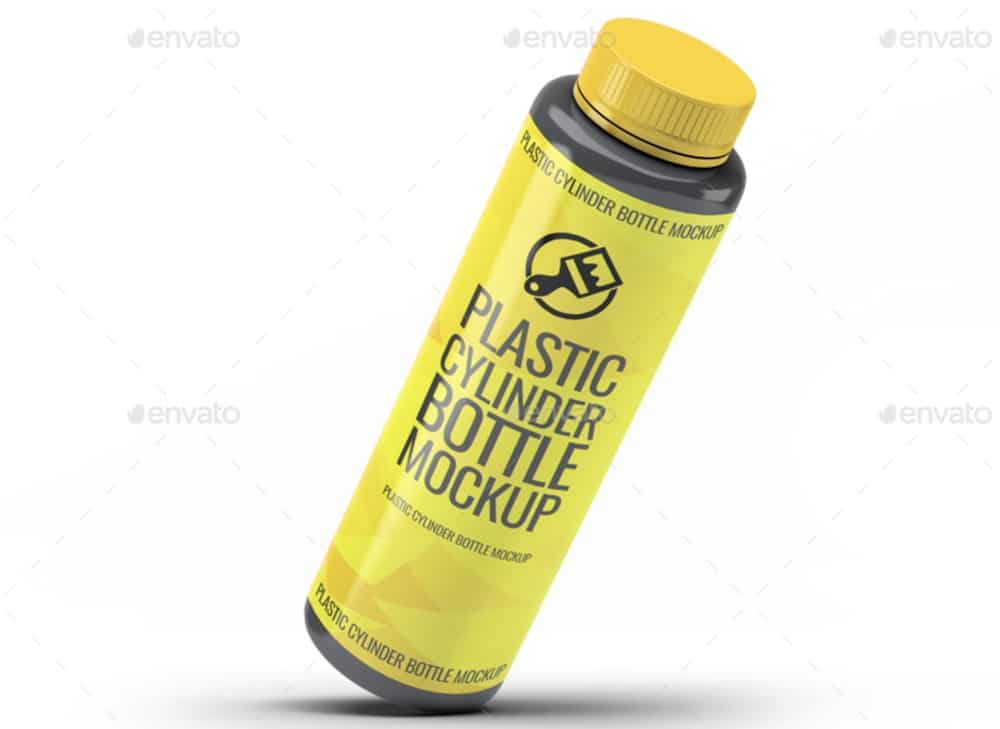 You can use this one for food or non-food projects because of its VERSATILE nature.
And the six ready-to-use templates are enough to cover all sides of the bottle, including the bottom and top.
I also adjusted all the extra elements, like shadows, reflections, light, etc. And the 100% zoom works really well, too!
Price: $6
MORE INFO / DOWNLOAD
8. Tin cylinder box mockup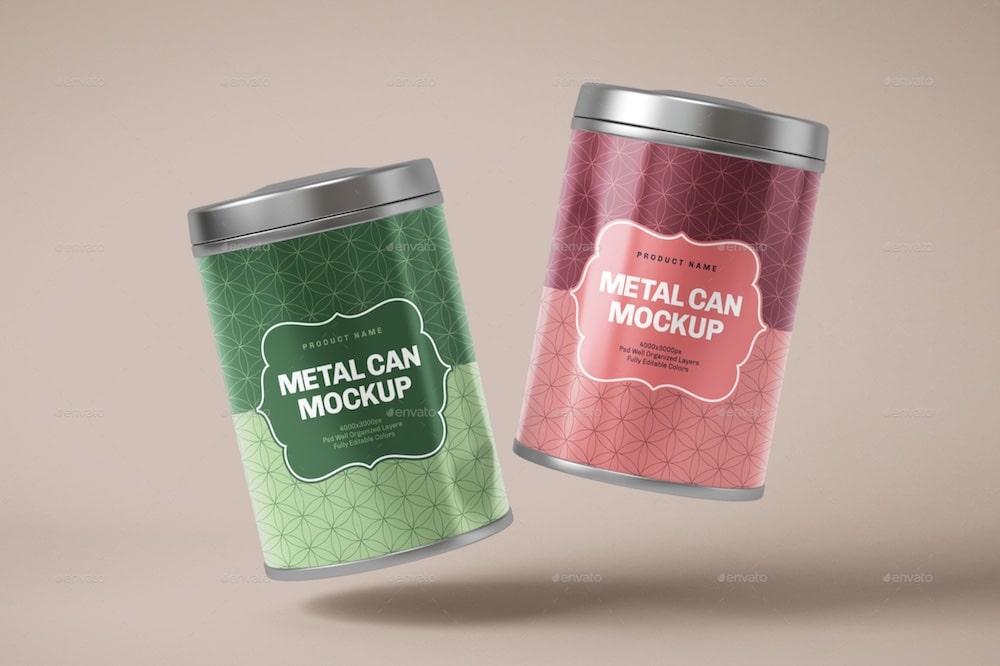 If designing a tin cylinder packaging is on your to-do list then I highly recommend going with this one.
First: You get twenty (20!) mockups. I know, right?!
Second: You get multiple tin box sizes in one bundle.
And third: Yes, everything is customizable for your convenience. And you only need basic PS skills to make the magic happen.
Note: I didn't even need to use all twenty, but will come back for more for my upcoming projects.
Price: $12
MORE INFO / DOWNLOAD
9. Cylindrical supplement tube mockup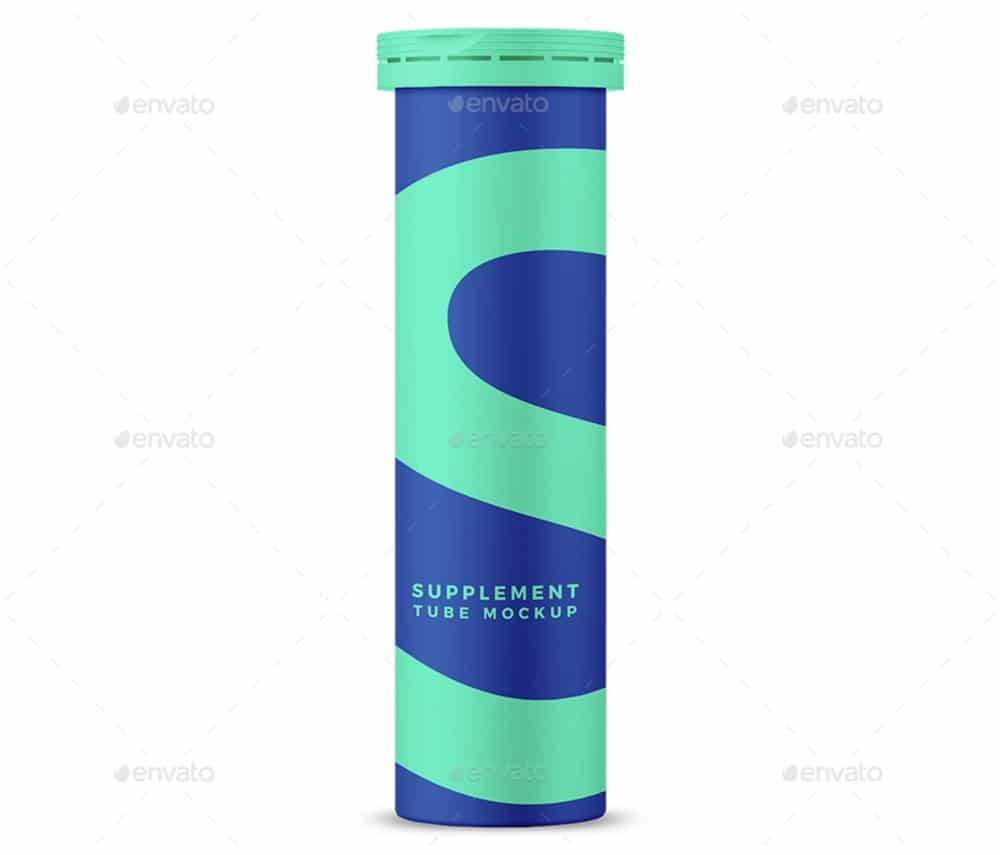 Because the supplement industry is so large and the demand so huge, I included matte and gloss supplement/tablet tube packaging mockups.
Change the color, drag-n-drop your design and let the PSD template do the rest of the work.
You can create multiple variations because of the quick and straightforward work. I did, so my client and I had an easier job picking the winner.
(Remember, a background can SIGNIFICANTLY impact the overall showcase, so choose wisely.)
Price: $5
MORE INFO / DOWNLOAD
10. Plastic tablets tube mockup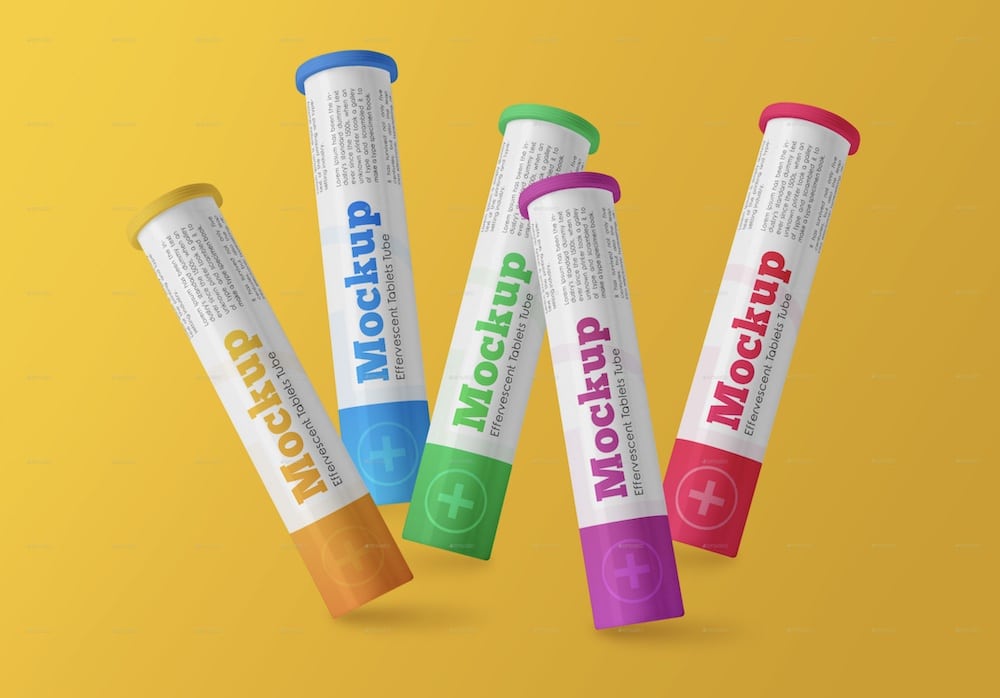 And here's the gloss version. This plastic cylinder packaging mockup is for effervescent tablets with three views (single tube, two & multiple).
Whether you're working on branding for a new taste or multiple, take care of it all with this set.
I particularly enjoyed the 5000 x 3500px resolution of all three mockups.
It allows for GREAT detailing, especially for text or tiny graphics. (Zoom it, and it'll still look spotless.)
Price: $11
MORE INFO / DOWNLOAD
11. Snack tube PSD mockup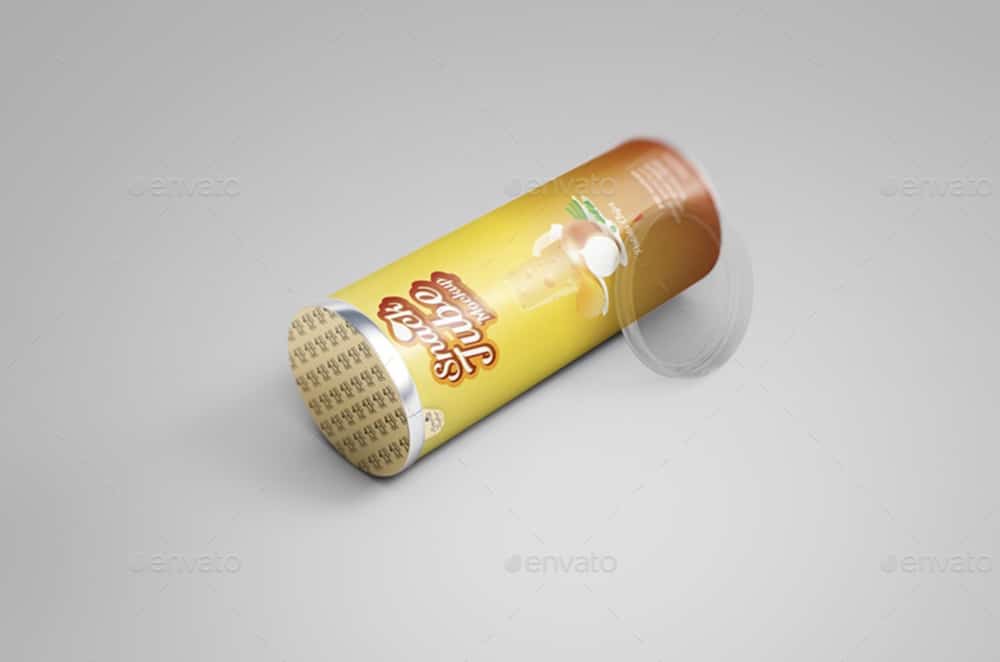 Create a custom snack tube packaging that you'll complete within seconds but still maintain the ultimate quality.
Putting branding on the tube's cover and base happens via the beginner-friendly smart object.
Of course, you can also adjust shading, shadows and the packaging's color. In short, all five PSDs are fully editable.
Make. Your. Version. FAST!
Price: $7
MORE INFO / DOWNLOAD
12. Cylinder tube packaging mockup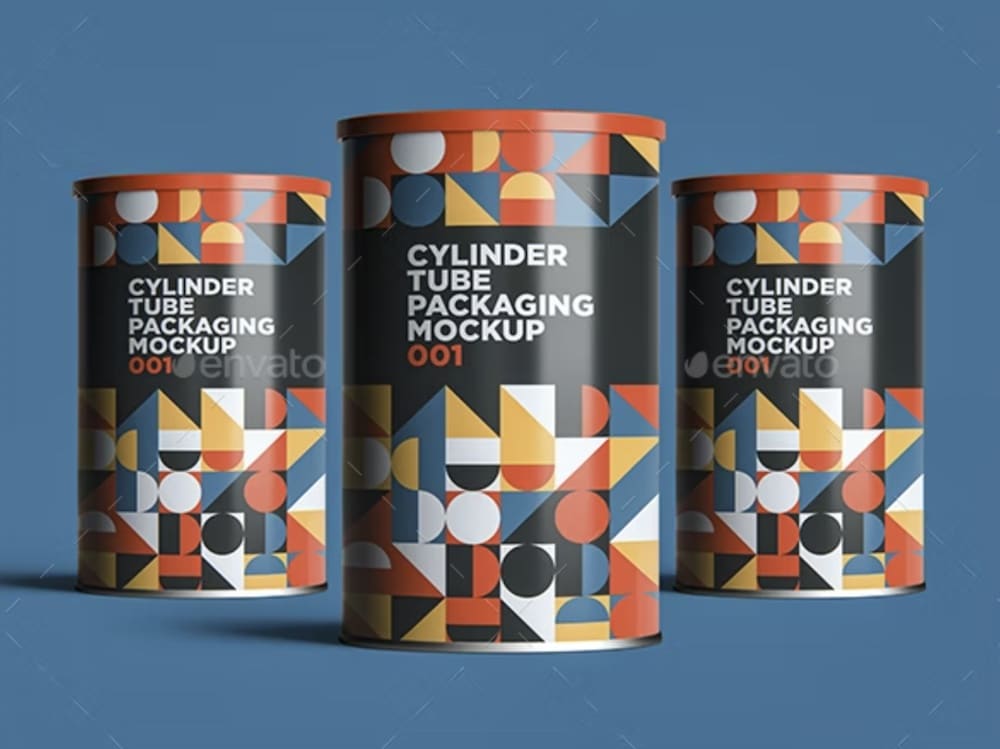 Custom-made cylinder packaging is now OH SO possible for coffee, tea, cookies, well, anything you'd like to stuff into this type of tube box.
Whether you use the multi-box or single-box mockup, each does the job really well. I also enjoyed the available four filters, which help spice things up.
The background is also in your total control. Yes, you're the boss of it!
Price: $6
MORE INFO / DOWNLOAD
13. Paper tube poster packaging mockup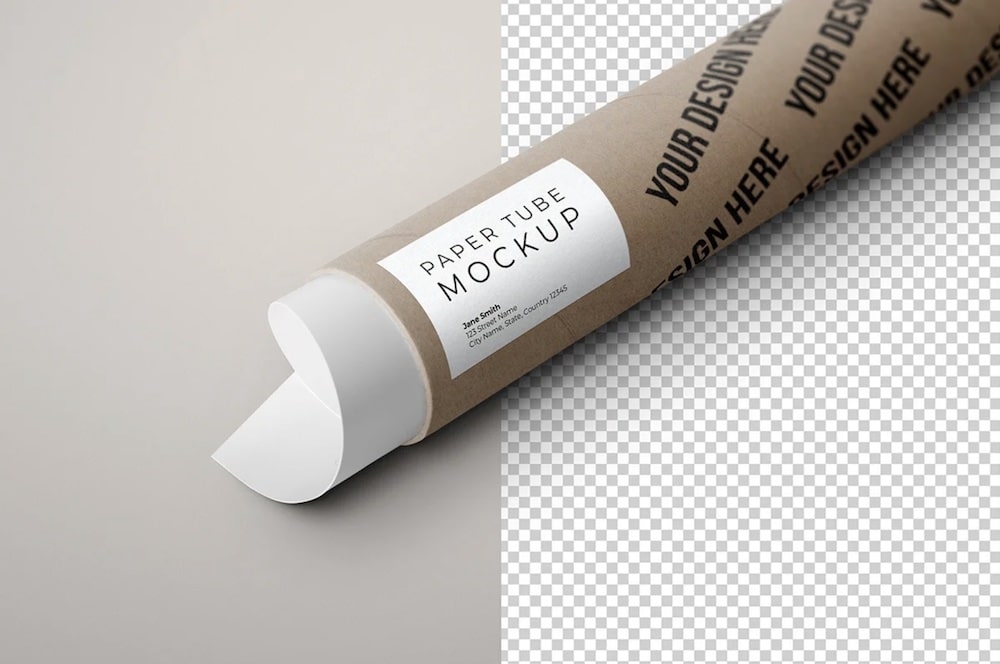 Many requested to add a poster tube mockup, so here you go. It features heavy-duty cardboard with an option to add a custom pattern to the packaging and any design or logo to the label.
Note: You can toggle the white label on or off.
Change and configure whatever else you'd like to modify with a few clicks and have the final version ready in the snap of a finger.
SO. QUICK.
Price: $9
MORE INFO / DOWNLOAD
Best Free Cylinder Packaging Mockups
So popular I needed to add these as well.
Note: All these are ready for your commercial and personal projects. (Attribution applies.)
14. Cylinder box design mockup free PSD

Excellent quality for a free mockup that appears MORE premium than anything else. And the fact that it offers you three styles of cylinder packaging is the best.
I enjoy the background composition, too, as it makes it just a lot more attention-grabbing.
And you can now make your version without breaking a sweat.
MORE INFO / DOWNLOAD
15. Cylinder packaging in hand mockup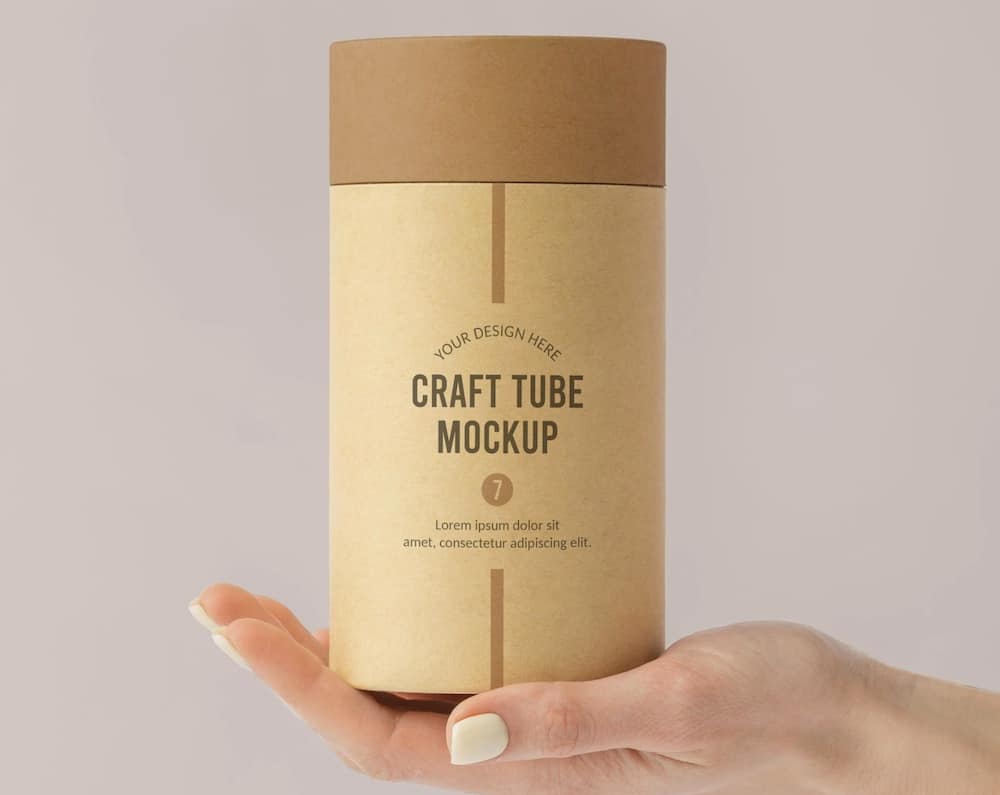 I was looking for something similar in the premium department but would you look at that, I found it in the free section.
Even. Better.
A cylinder packaging in hand mockup that guarantees a 100% photorealistic showcase of any branding.
However, I particularly found using a simple and minimal approach worked the best with this one. But hey, you can do whatever YOU WANT!
MORE INFO / DOWNLOAD
16. Aluminum cylinder can mockup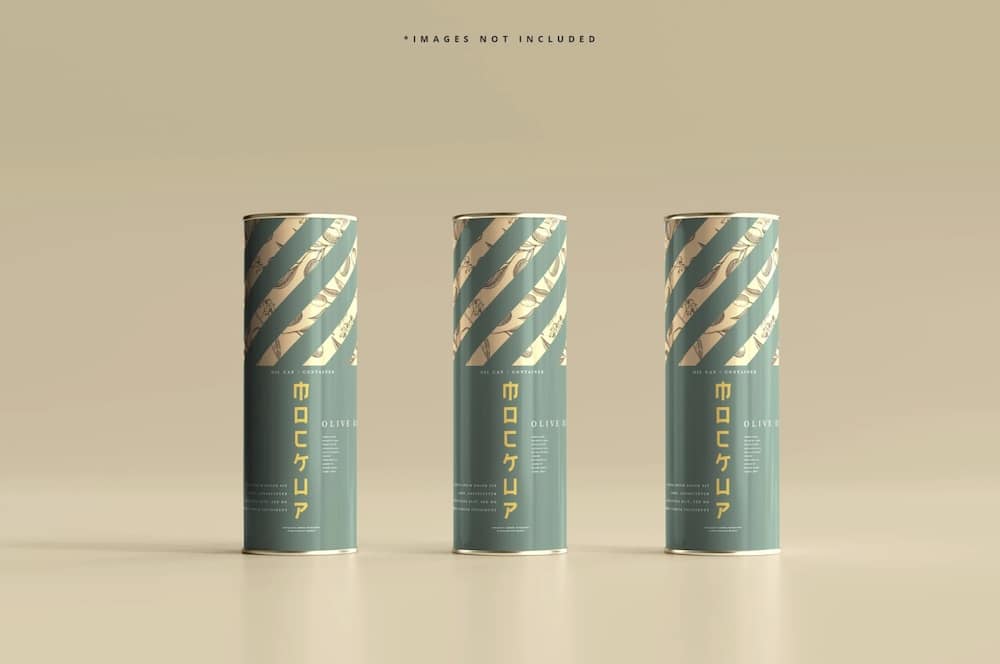 Even though this is marked as an aluminum oil can mockup by default, that's not the only liquid it can carry.
If you find it fits your project, I'll say only one thing: USE IT.
The highly realistic effect is ready to present any branding in the best light. Try it – because it's free.
MORE INFO / DOWNLOAD
How To Create A Cylinder Packaging Mockup FAST?
Create the best and most realistic presentation of cylinder packaging in just a few clicks.
It takes seconds to turn your concept idea into reality with any of the above mockups.
5 Easy Steps To Make A Cylinder Packaging Mockup:
Step 1: Launch Photoshop.
Step 1: Import your desired PSD template.
Step 3: Look for the smart object layer and choose an image or design to use in your mockup. (You can simply drag and drop it!)
Step 4: Make as many or as few adjustments as you want. (Change colors, use a custom background, modify shading, etc.)
Step 5: Save, download and SHARE.
You have complete creative freedom to do your thing.
And because of the super-quick workflow, I recommend you create a few variations to find the best showcase much easier.
::
Note: This article was originally published on May 25, 2022. But our team regularly reviews it and updates it with necessary improvements for accuracy.