If you are creating your first blog or website with WordPress, it is reasonable to ask: Are WordPress plugins free?
Yes and no.
Although there are many free WordPress plugins, you can not use the whole plugin collection for free.
But let us start with the good news!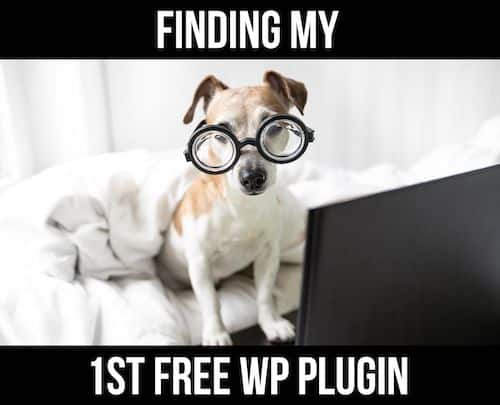 There is a completely free WordPress plugin for every task you can think of.
This post covers:
WordPress has the best free plugins on the market, from SEO tools to top-notch WP page builders.
And I want to share with you how to find and use them properly.
So you don't run into inconvenience.
Are All WordPress Plugins Free?
To answer this question briefly, NO.
Several WordPress plugins require a one-time payment or subscription.
Luckily, the best WordPress plugins have both a free and a premium version.
However, if you are a new blogger or website owner, you will probably be MORE than happy with the free version of plugins like Yoast SEO or Elementor.
Do not forget that there are 60,000+ free and premium plugins for WordPress.
So even though some WordPress plugins are not free, that's never been a problem for me.
Why?
Because the free versions are more than enough for most users to create successful websites.
Free vs Premium Plugins: Which Are Better?
Let the battle begin!
Should you choose a premium plugin over a free one?
Personally, I believe that it all comes down to research. Of course, a premium plugin usually offers more advanced features than a free plugin.
But that's NOT always the case.
Plus, do you really need all those features?
To explain with an example: Suppose you are looking for a top-notch page builder.
If you do research, you will find that Elementor is the first choice for most WordPress users.
The plugin comes with a free and a premium version.
We can SAFELY say that the free version is more than enough to get you started.
It's been almost 7 years since I created my first WordPress site. During that time, I never purchased the Elementor Pro.
Yup, really!
Still, with various advanced tools and pre-built templates, the Pro version is definitely worth the investment.
Ultimately, it comes down to your personal needs and preferences.
How Do I Find Free Plugins?
The WordPress backend is relatively easy to navigate.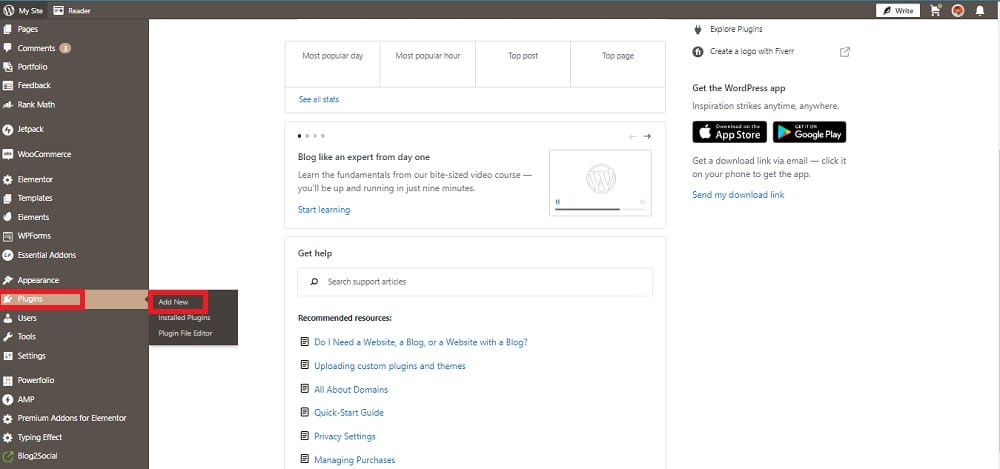 Accordingly, finding the best plugins requires nothing but a series of very simple steps.
All you need to do is go to Plugins > Add New once you log in to your WordPress backend.
In the new tab, you will see a search bar.
Unfortunately, the plugins' search bar doesn't include a free/premium filter.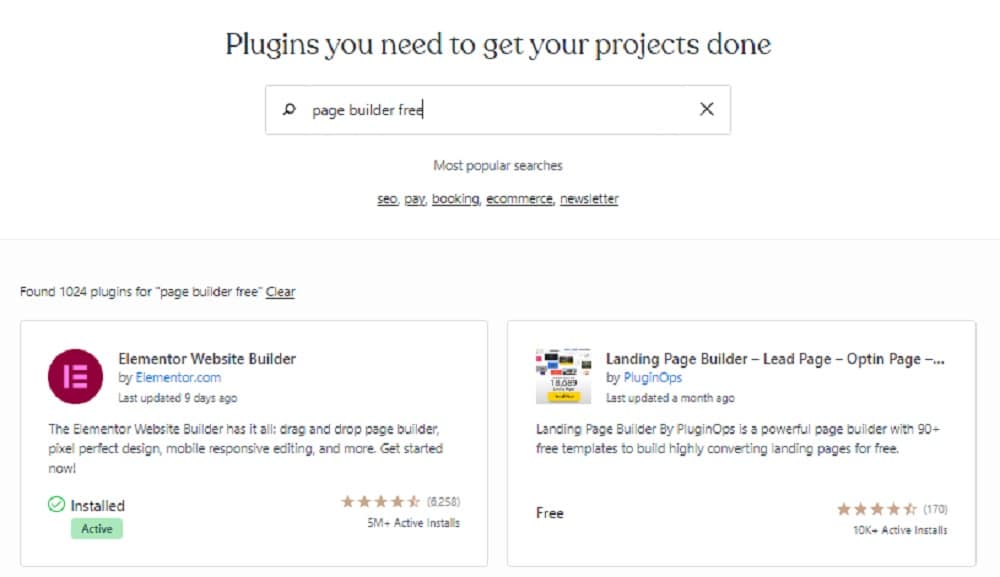 Still, to find the best free plugins, you can enter a particular keyword (SEO, website builder, etc.) followed by the word Free.
That's it!
How Do I Find Premium Plugins?
The process is exactly the same with free plugins. The first thing you have to do is to use your credentials to log in to your WordPress backend.
Then, use the main menu to find Plugins > Add New.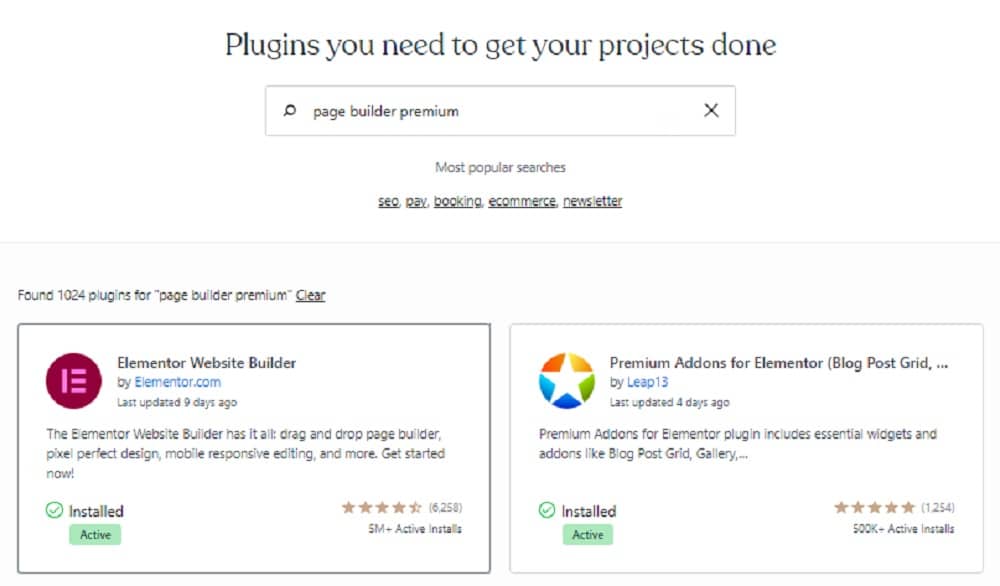 You can enter the plugin category you're looking for, followed by the word Premium in the search bar.
The results will show you the plugins that are either subscription-based or have a premium version.
Again, that's it!
Which Are the Best Free WordPress Plugins?
Making a small selection with the best ones is not easy with 1,000s of top-notch free plugins.
That's why we decided to compile 5 free plugins you absolutely need if you are just starting with WordPress.
1. Elementor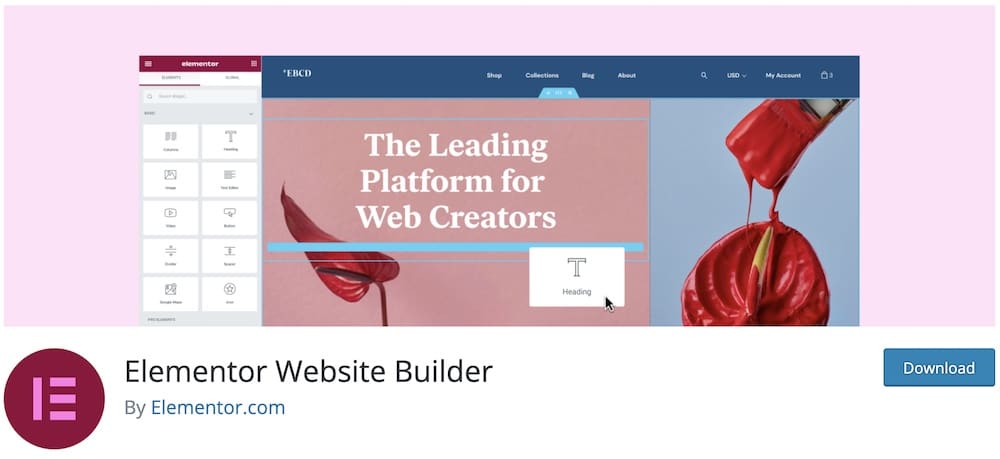 Elementor is by far the best website builder for WordPress. You can use it to create INTERACTIVE pages, forms, image carousels, posts, and everything else you want.
Personally, I have created an Elementor template that I use as a guide when creating new pages and posts.
Unlike the WordPress classic page builder, Elementor includes a drag and drop interface which is perfect for inexperienced users.
MORE INFO / DOWNLOAD
2. Yoast SEO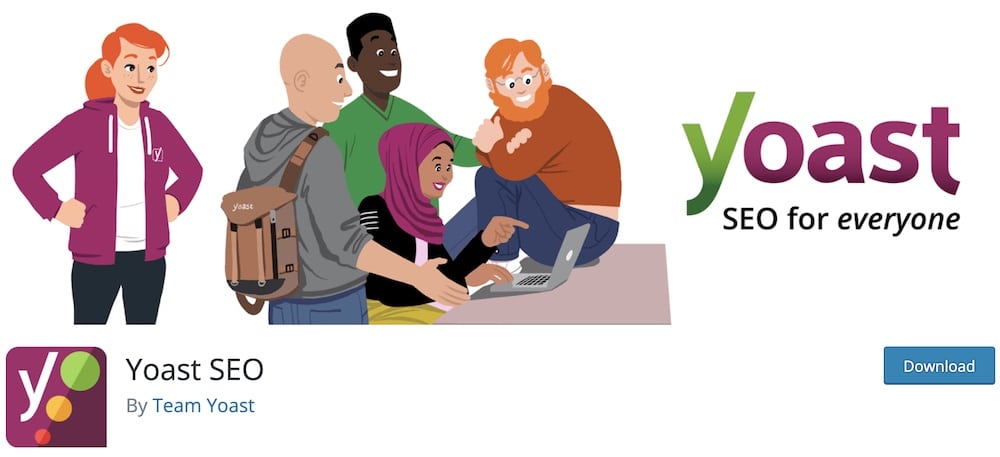 In addition to a page builder, you also need an SEO plugin.
Yoast SEO is the most comprehensive one on the market. It allows you to monitor your pages and posts and see how your website performs in search engines.
The plugin also includes numerous SEO tips that you can follow to optimize your content.
I have been using Yoast SEO since day one and have NEVER encountered any problems when optimizing pages and posts for SEO.
Yoast SEO is also compatible with Elementor, which makes the whole process even easier.
MORE INFO / DOWNLOAD
3. WPForms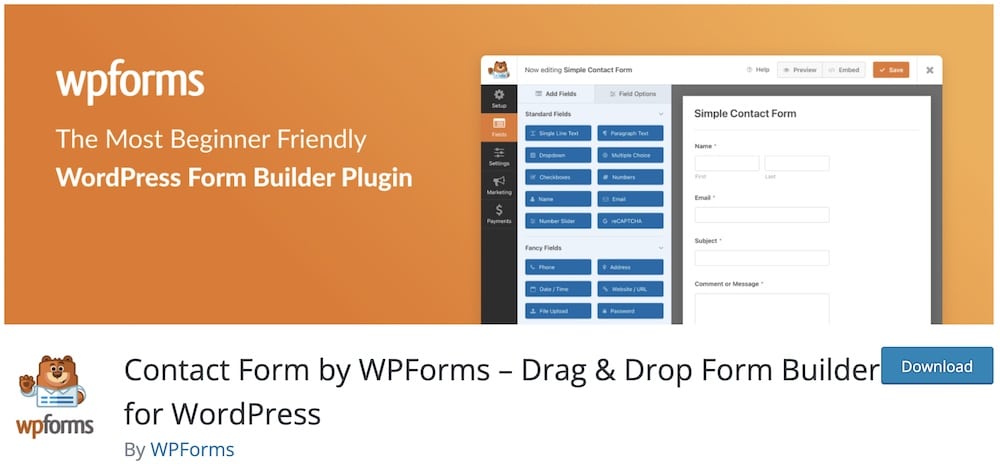 I have always found creating forms to be quite a challenge. Although Elementor can also help you create forms (contact, surveys, membership, etc.), WPForms is simply the best way to automate the process.
This free plugin is fully compatible with Elementor and has several pre-built templates that you can use.
So when it COMES to creating responsive, unique-looking custom forms, WPForms is a reliable choice that I highly recommend.
Note: We have a full guide on how to add a contact form in WordPress.
MORE INFO / DOWNLOAD
4. Imagify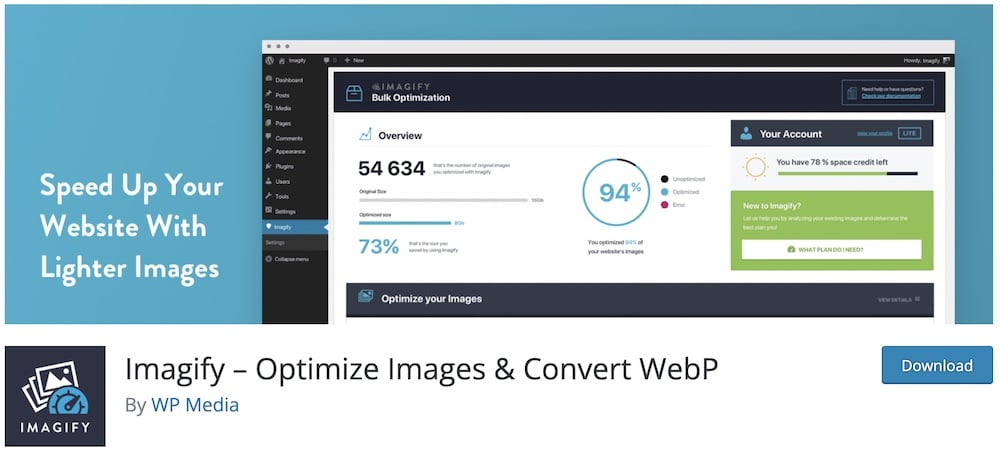 WordPress beginners make one of the most common mistakes: NOT optimizing the visual content they upload.
I should know because I made the same mistakes in my first few years. It happens.
These days, image optimization is just as important as text optimization.
You can easily compress and manipulate your photos with Imagify.
This plugin will ultimately make your website faster without compromising the quality of your images.
Pretty cool, right?
But we also created a list of the best WordPress image optimization plugins if you need more solutions.
MORE INFO / DOWNLOAD
5. Ad Inserter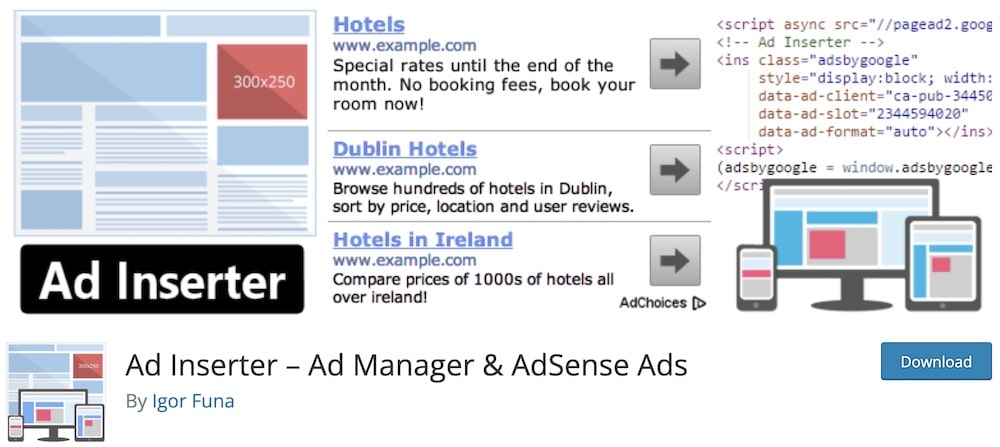 Ad Inserter is a SMART solution if you have problems inserting or managing ads on your website.
The reason is simple: You can insert and edit ads manually in no time with this plugin.
The process is quite simple. All you have to do is insert a code in the places where you want your ads to be displayed.
This WordPress advertising plugin is compatible with Google AdSense, rotating banners, Amazon Native Shopping Ads, Infolinks, and Media.net.
But you can also use the plugin for injecting codes, scripts, etc.
MORE INFO / DOWNLOAD
Frequently Asked Questions About WP Plugins
How Many Free WordPress Plugins Are There?
The WordPress repository includes 60,000+ free plugins. This is by far the largest collection of free add-ons on the market. Actually, it is also one of the main reasons WordPress is the most popular CMS.
Are WordPress Plugins a One-time Purchase?
Generally speaking, yes. Once you install a WordPress plugin, you can use it forever. Still, there are three main categories of plugins available.
Firstly, WordPress comes with numerous plugins that you can use for free.
Regarding the premium ones, some are subscription-based (usually paid monthly/yearly), and you can purchase others via a one-time payment.
Are All Free WordPress Plugins Good?
Of course not! There were many times when we tested plugins that proved to be either unreliable or non-friendly to the user.
This is why WordPress includes a rating system where you can see what other people say about a particular free or premium plugin.
But even then, you can run into issues. That's why we created the ultimate collections of best WordPress plugins for everyone after extensive testing.