If you've ever wondered what is WordPress hosting and why it's so crucial for websites, you're in the right place.
In this article, I'll walk you through the essence of WP hosting, highlighting its ULTIMATE importance for ensuring your websites run smoothly and efficiently.
Moreover, I'll provide a structured overview to enlighten you about the various types of WordPress hosting (yes, there's more than one!) and how to choose the one that fits your needs like a glove.
Instead of figuring out things yourself, skim this beginner's guide and familiarize yourself with all the ins and outs.
This post covers:
What Is WordPress Hosting?
Think of WordPress hosting as a cozy home for your website.
It's a special place on the internet where your WP website lives. It ensures your site is safe, runs smoothly, and loads quickly for everyone who wants to visit.
Choosing WP hosting is like picking the right home — it's SUPER important!
It makes using WordPress easy and worry-free, letting you focus on sharing your stories, ideas, or pictures with the world. Or showcasing your products in a beautiful online store.
So, in simple terms, WordPress hosting keeps your website LIVE on the internet for the whole world to see.
Importance Of WP Hosting For WordPress Sites
Imagine creating a stunning piece of art — you'd want it displayed safely and beautifully, right?
WordPress hosting does just that for your site.
It's the particular place where your website gets to shine, ensuring it's secure, fast, and accessible to everyone.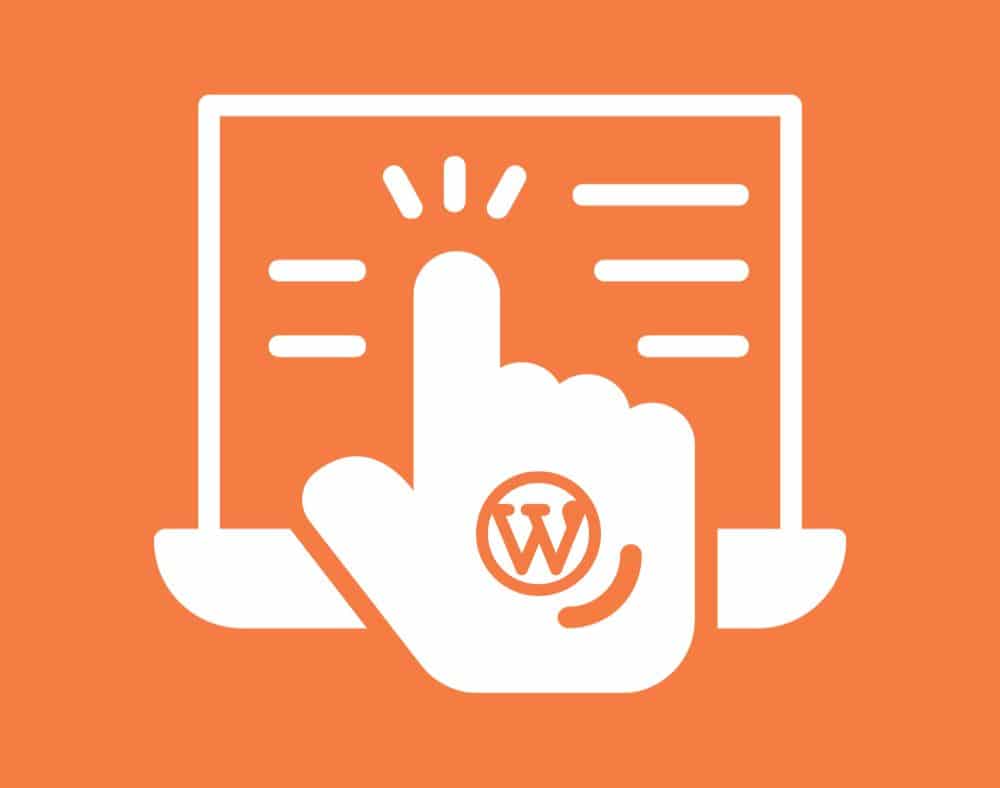 Having WordPress hosting means your website can perform at its best, greeting every visitor with speed and reliability.
It's like having a best friend who's always there to support you.
Features Of WordPress Hosting
One-click WordPress installations make setting up a breeze. It's like snapping your fingers, and your website is ready to decorate.
Enhanced security is like having a friendly guard dog, keeping your site safe from any mischief, giving you peace of mind.
With regular backups, imagine having a safety net, catching your website if it ever stumbles, so you never lose your precious work. (You're welcome to use any of these WordPress backup plugins.)
Optimized performance ensures your site is the quickest, smoothest version of itself, like giving it a pair of roller skates to zoom around on.
And don't forget customer support, your helpful friend(s) who's always there with advice and a helping hand whenever you need it.
WordPress hosting has features to make your website's home secure, fast, and super friendly.
It takes care of all the hard work so you can focus on what you enjoy doing most + grow your business.
Types Of WordPress Hosting
Shared WordPress Hosting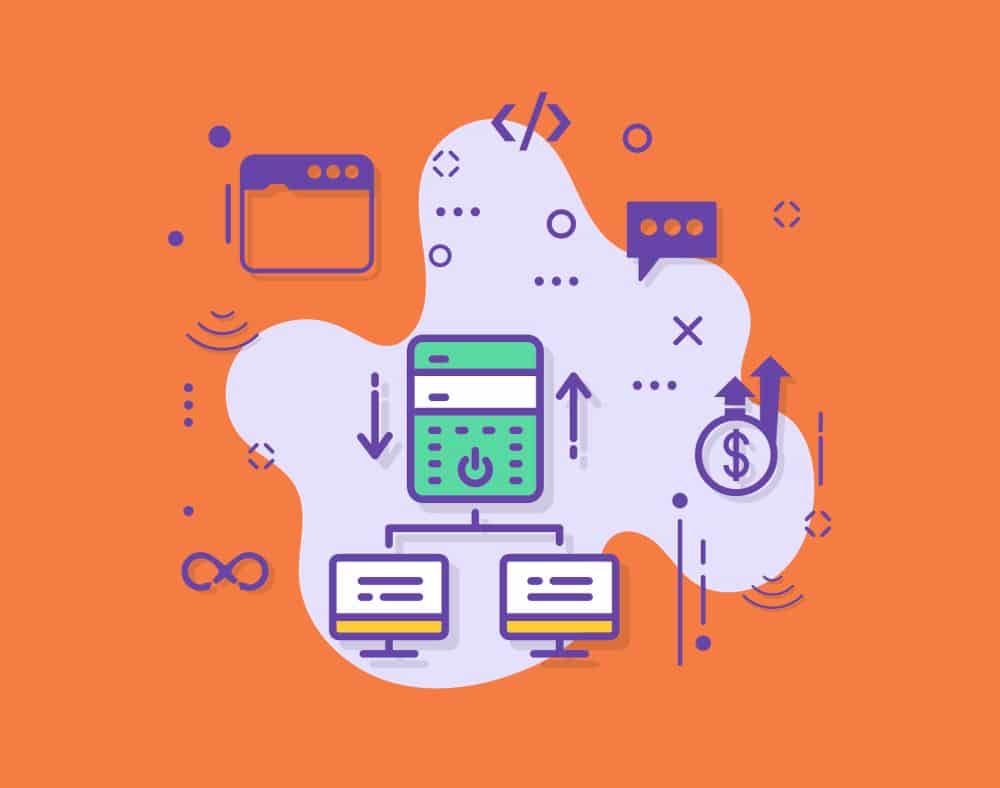 Shared hosting is like living in an apartment building; you share the space and resources with other websites.
It's an affordable option for small websites or those just starting out. But you may experience some limitations in performance and flexibility.
Pros:
It's cost-effective and great for beginners.
User-friendly for those just starting their WordPress journey.
Cons:
Sharing resources means less control and might be a bit crowded.
When the site grows, it might need a bigger space.
Managed WordPress Hosting
Managed hosting is a hassle-free experience where the hosting provider handles all technical aspects, like security and updates.
This is especially helpful for those who prefer to focus solely on their content and let the experts handle the rest.
Pros:
It's the VIP treatment! Hassle-free with higher performance.
They take care of the technical stuff, leaving you to create and explore.
Cons:
A bit pricier – it's a premium service, after all.
Less control over the server settings, as the experts handle it.
VPS WordPress Hosting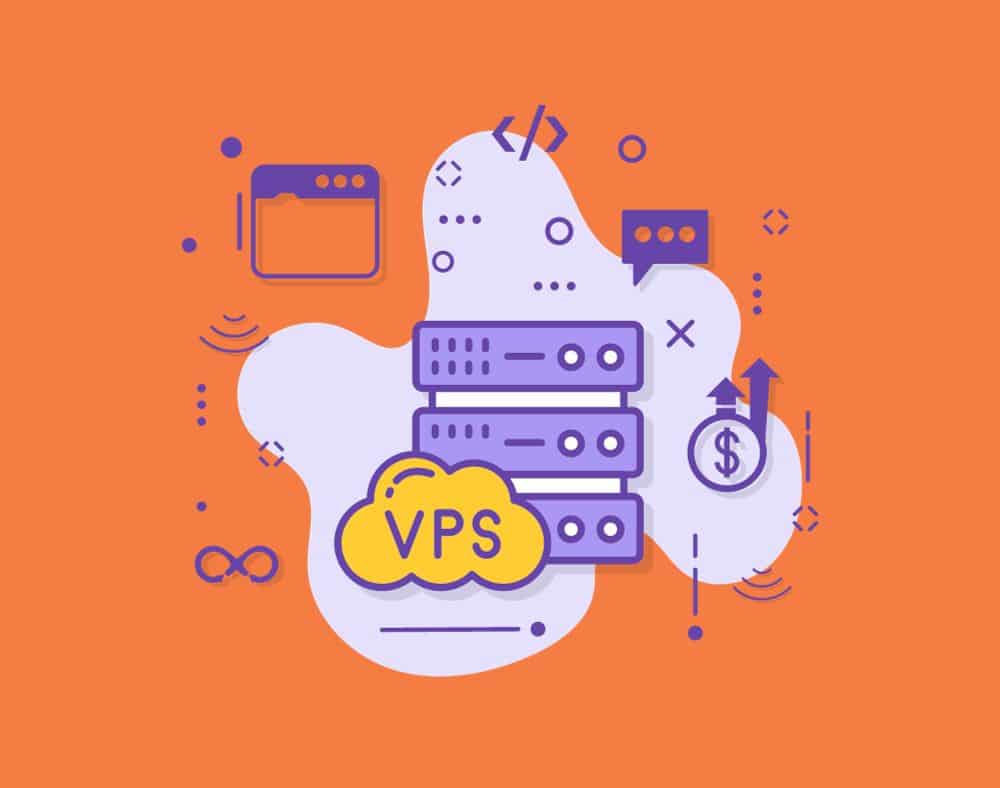 With VPS hosting, you have your own space within a shared property and more control over your resources and settings.
This type of hosting is suitable for those who need more customization and are comfortable with managing some technical aspects.
Pros:
It's like having your own room in a shared house – more control and more space.
Offers more customization to cater to your website's unique needs.
Cons:
Requires a bit of technical knowledge to manage.
Can be more expensive than shared hosting.
Dedicated WordPress Hosting
Dedicated hosting gives you complete control and access to all resources, ideal for large, high-traffic websites with high-performance needs.
However, it does require a higher level of technical expertise to manage properly.
Pros:
Ultimate control and resources.
Perfect for large, high-traffic sites needing top-notch performance.
Cons:
A pricier option – luxury comes at a cost.
Requires technical expertise to manage the server.
Free WordPress Hosting
Free is a no-cost option, suitable for small, personal projects or learning purposes.
However, it comes with limitations, possible ads on your site, and less reliability in terms of uptime.
Pros:
It's free! Great for experimenting or learning WordPress.
Suitable for small, personal blogs or portfolio sites.
Cons:
Limited resources and control.
Ads may be displayed on your site, and uptime isn't guaranteed.
How To Choose The Right WordPress Hosting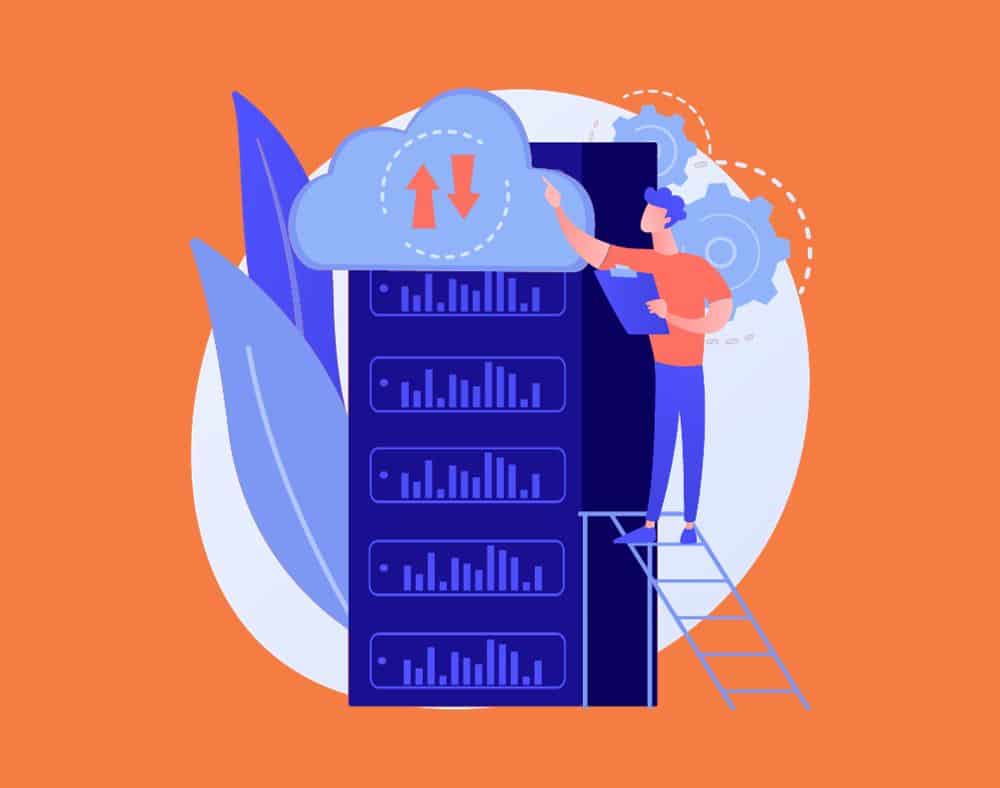 Picking the right hosting for your WordPress site is like choosing the perfect spot for your new plant — it needs the right place to grow happy and strong.
Let's discuss what goes into choosing the best home for your website.
Factors To Consider
Traffic volume: Consider how many visitors you are expecting. It's like planning a party; you need enough space and food for everyone.
Level of technical expertise: Are you a DIY enthusiast or prefer a hands-off approach? Choose a host that aligns with your tech comfort level.
Budget: Your budget is like your backpack; you can only carry what fits. Find a hosting that offers the best value within your budget.
Specific needs & requirements: Just like everyone has their favorite snack, every website has its own needs. List your non-negotiables and find a host that checks all the boxes.
Importance Of Scalability & Flexibility
Scalability and flexibility in hosting are like having a wardrobe that adapts to all seasons.
As your website grows, your hosting should be able to adapt and accommodate new needs, whether it's more traffic, storage, or features.
It's about having the freedom to evolve without constraints.
Recommendations For Different Needs & Budgets
Just like there's a perfect cup of tea for every mood, there's a suitable hosting for every need and budget.
For beginners, shared or free hosting might be the cozy start you need.
VPS or managed hosting can offer extra comfort and control for those looking for more.
And, for the high-flyers with bustling traffic, dedicated hosting can be your luxurious abode.
Top WordPress Hosting Providers
Here are our top WP hosting providers for every budget and project.
1. Bluehost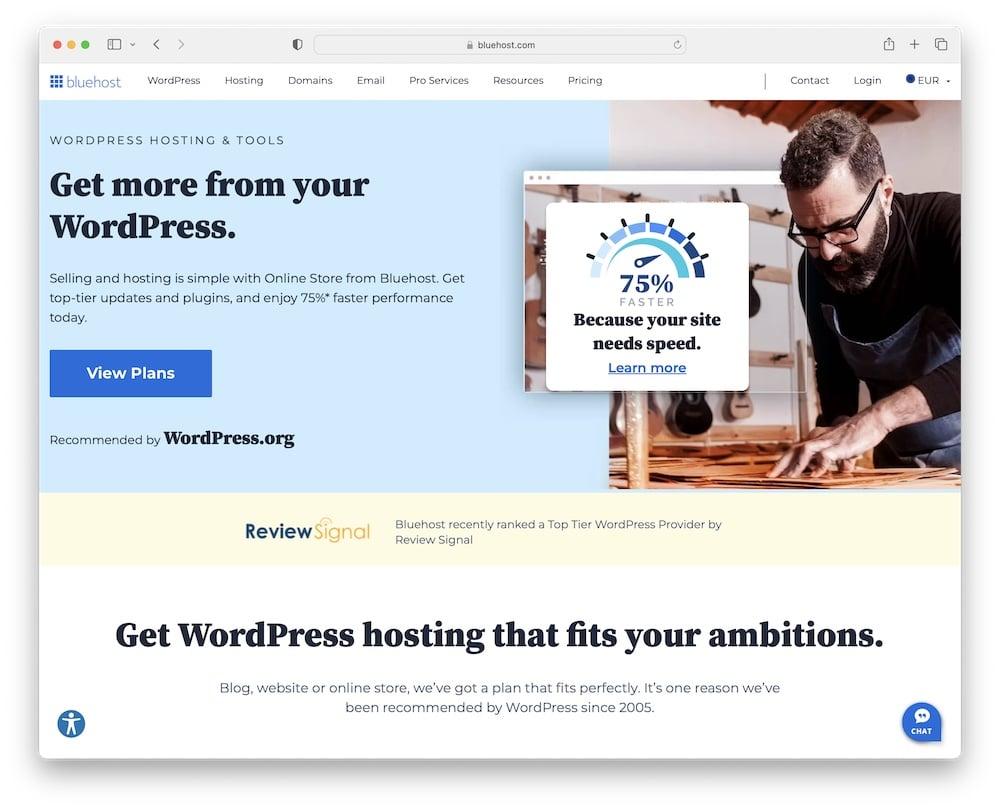 Bluehost is like the friendly neighborhood everyone knows — it's welcoming, reliable, and has something for everyone, from newbies to seasoned pros.
Plus, it's been recommended by WordPress itself ever since 2005!
Features:
One-click WordPress install
24/7 customer support
Free SSL certificate
Custom themes
Built-in security
Pricing: Starting from $2.95/month.
Pros:
Affordable and user-friendly, great for beginners!
Strong uptime and speed.
Cons:
Renewal rates can be high.
Limited customization options.
2. SiteGround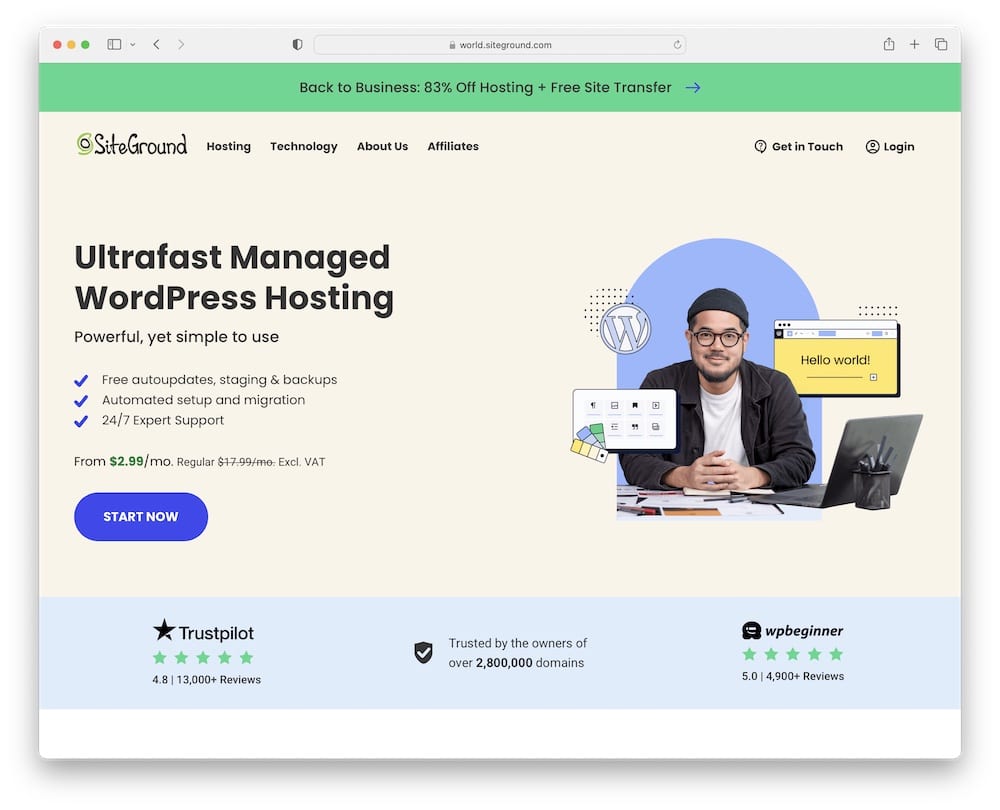 SiteGround is like the cozy café down the street — it's warm, has great service, and you can always rely on it to deliver quality.
Features:
Daily backups
Free email
Managed WordPress
Free CDN
Unmetered traffic
Pricing: Starting from $2.99/month.
Pros:
Excellent customer service and uptime.
Offers free daily backups.
Cons:
Has storage limitations.
Higher renewal prices.
3. WP Engine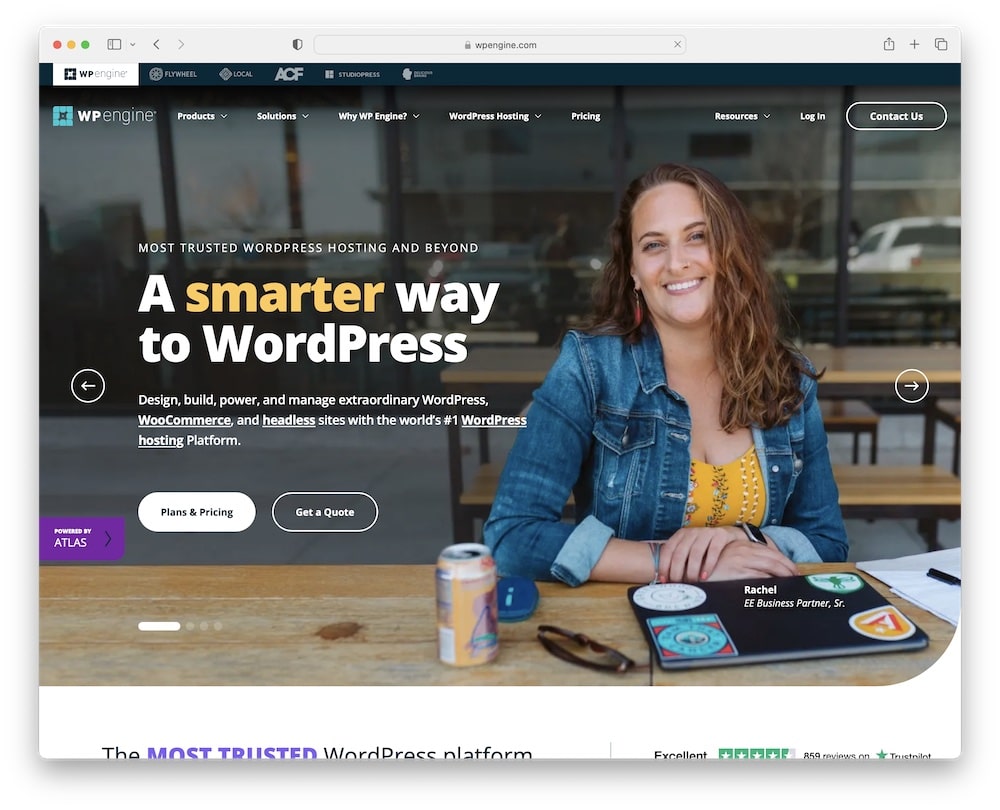 WP Engine is like the sleek, modern condo of the block — it's stylish, has top-notch security, and is all about performance.
Features:
Genesis framework
StudioPress themes
Daily backups
Threat detection & blocking
Managed WordPress
Pricing: Starting from $23/month.
Pros:
Superb speed and security.
Great for developers and businesses.
Cons:
Pricier than shared hosting providers.
Not the best fit for smaller budgets.
4. Kinsta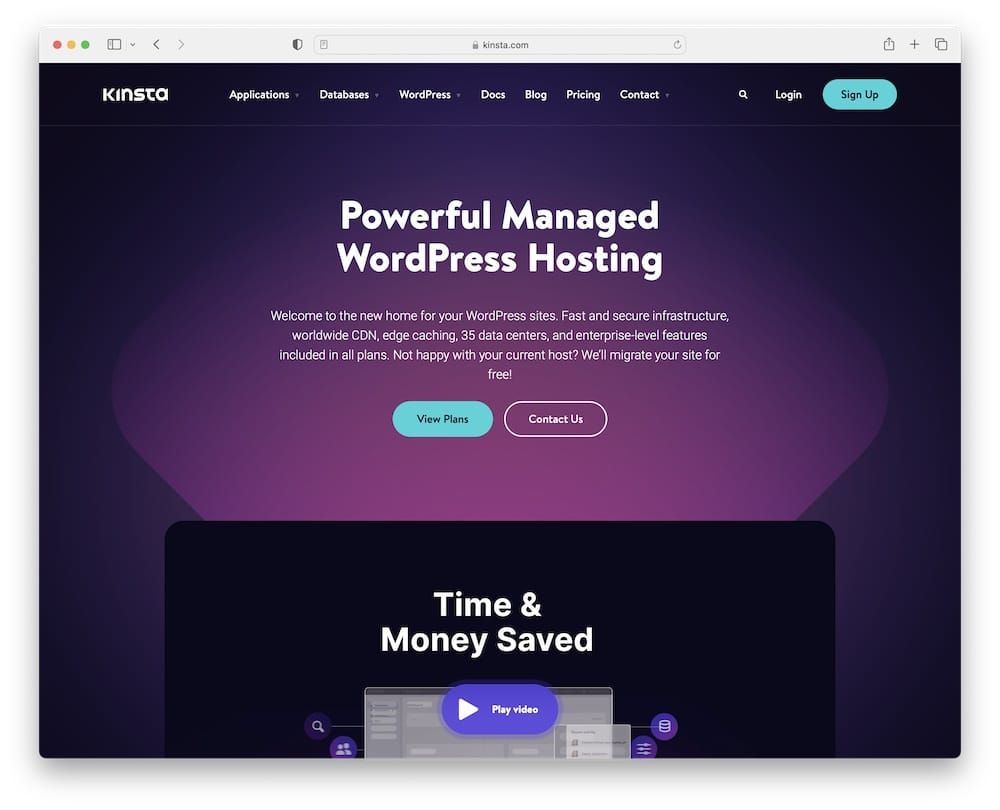 Kinsta is like the cool, eclectic loft — it's unique, powered by cutting-edge tech, and is incredibly user-friendly.
I recommend Kinsta if you're scaling up or have a strong vision for the epic growth of your project right from the get-go.
Features:
Google Cloud platform
24/7 support
Free migrations
Daily backups
Auto-scaling
Pricing: Starting from $35/month.
Pros:
Powered by the Google Cloud Platform for high performance.
Offers a money-back guarantee.
Cons:
More suitable for those with higher budgets.
Does not offer email hosting.
Bonus: Recommendations Based On Different Needs
For Beginners:
If you're new to the WordPress neighborhood, Bluehost is like a friendly guide.
It's easy, affordable, and has an excellent support team ready to help you settle in.
For Growing Websites:
If your sites are flourishing and need a bit more care, SiteGround is the cozy, reliable choice, offering quality services and room to grow.
For Tech Enthusiasts & Developers:
If you love tinkering with the latest tech and need top performance, WP Engine is the sleek, modern space designed just for you, packed with advanced features.
For Businesses & High-Traffic Sites:
When your site is buzzing with visitors and you need top-notch services, Kinsta, with its cutting-edge tech and reliability, is the stylish, sturdy home you're looking for.
For Budget-Conscious Users:
Bluehost and SiteGround offer great value when every penny counts, making them the cozy, economical choices to start your online journey.
How To Set Up WordPress Hosting
Step 1: Choose Your Hosting Provider
Like picking the right soil for your plants, you need to choose the right hosting provider for your website.
Reflect on your needs, budget, and preferences, and pick the one that feels just right.
Step 2: Pick Your Plan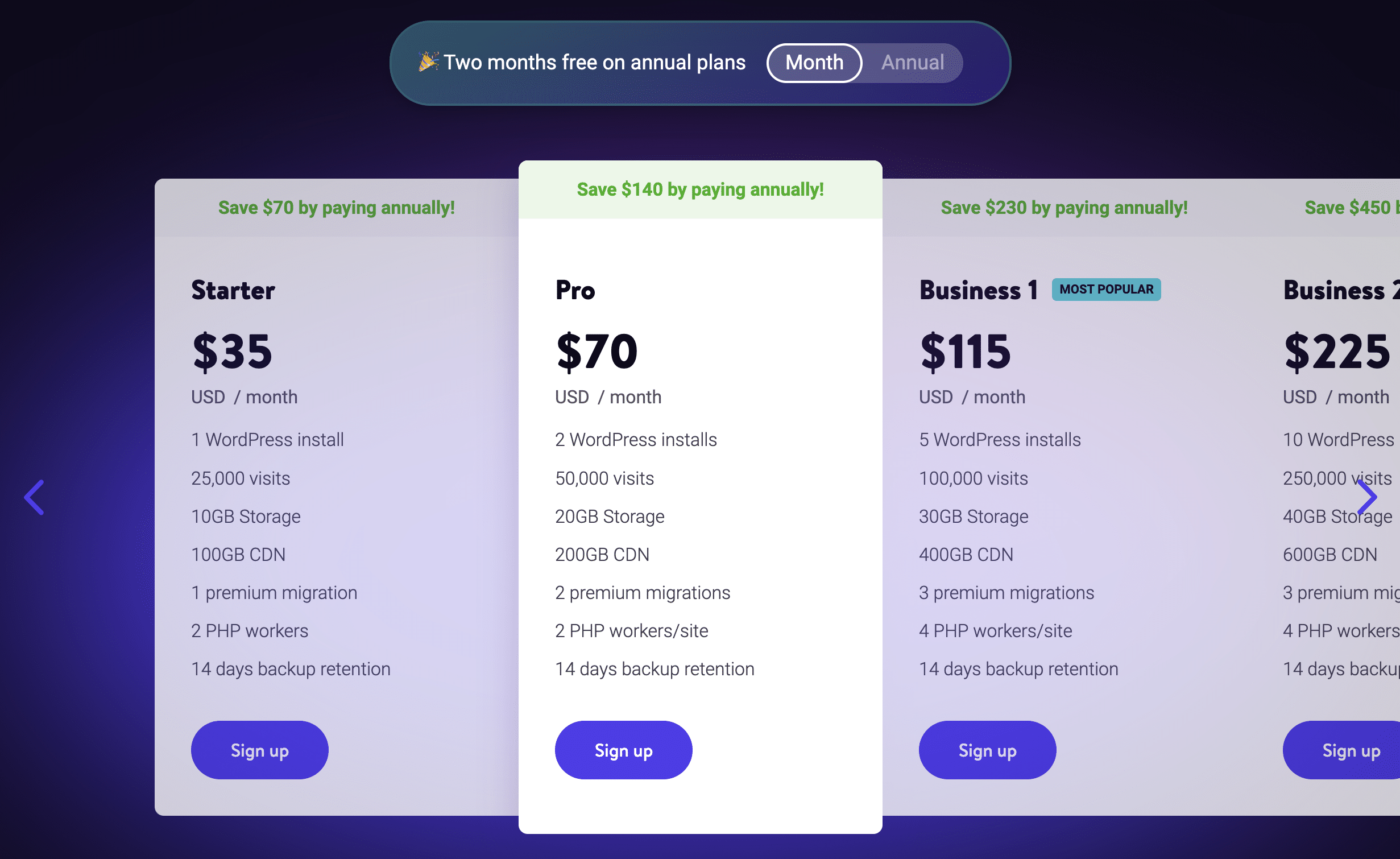 Now, it's time to choose the amount of space you need. Each hosting provider offers different plans, so find the one that suits your website's needs and your wallet.
Note: If you're starting from scratch, I recommend picking an entry-level plan – you can upgrade later when you're site needs more resources.
Step 3: Register A Domain Name
Choosing a domain name is like naming your plant – it's fun and creative!
Pick a name that reflects your website and is easy for visitors to remember.
(I prefer Namecheap for domain registration. But some hostings come with an included free theme for the first year.)
Step 4: Install WordPress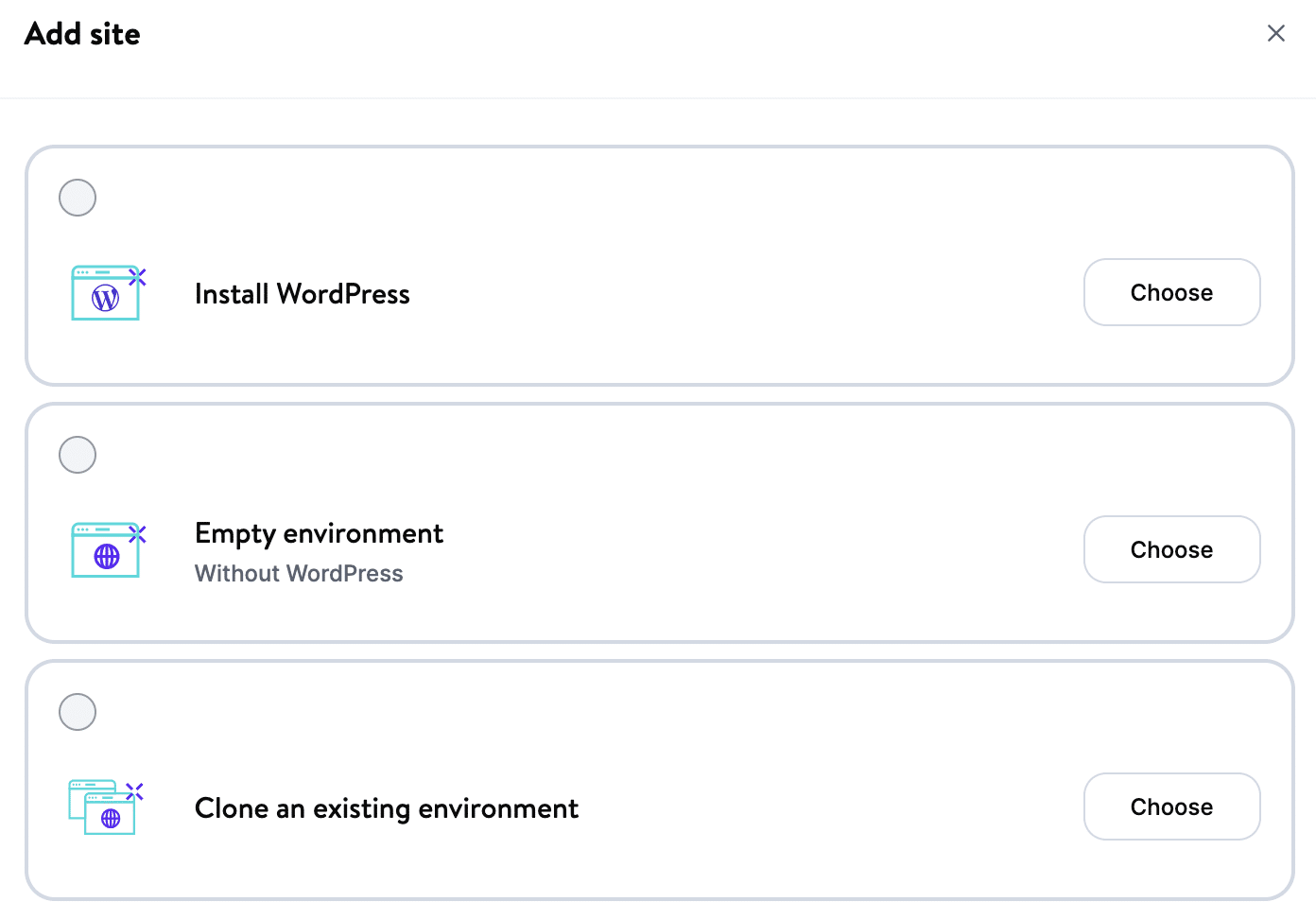 With your domain and hosting ready, it's time to plant the seed – installing WordPress. Most providers offer a one-click installation, making it super easy and quick.
Step 5: Choose A Theme
Picking a WordPress theme is like choosing the colors for your garden.
Explore the different designs available and select one that makes your website look and feel just the way you want.
Note: We also have a complete guide on how to choose a WordPress theme.
Step 6: Customize Your Site
Now, let the creative juices flow. Customize your site with your preferred colors, fonts, and layouts. Make it a cozy and inviting space for your visitors.
If you want to learn how to customize your WordPress theme, we have five ways of doing it.
Step 7: Add Content
Time to fill your garden with beautiful flowers – your content! Whether it's blog posts, images, or videos, add content that makes your site lively and exciting.
Step 8: Review & Publish
Before opening your garden to the public, double-check everything. Make sure your site looks great and works well. Once you're happy, go ahead and publish it.
Importance Of Regular Maintenance & Updates
Here's a simple guide showcasing practical steps to maintain your site:
Regular backups: Treat this as your safety net, your emergency water supply for your garden. It can be a lifesaver in case anything goes wrong.
Update themes & plugins: Keep the decorations and tools of your site up-to-date, ensuring a fresh and functional environment.
Monitor site security: Regularly check the fences and gates, ensuring there are no weak spots or openings for intruders.
Optimize database: Tend to the soil of your website, removing any weeds and clutter, ensuring a healthy foundation for growth.
Check & fix broken links: Keep the paths in your garden smooth and clear, making it easy for your visitors to wander around and enjoy.
Further reading:
Troubleshooting Common WordPress Hosting Issues
Troubles can be frustrating, but take a deep breath and remember – solutions are at hand!
1. Website Loading Slowly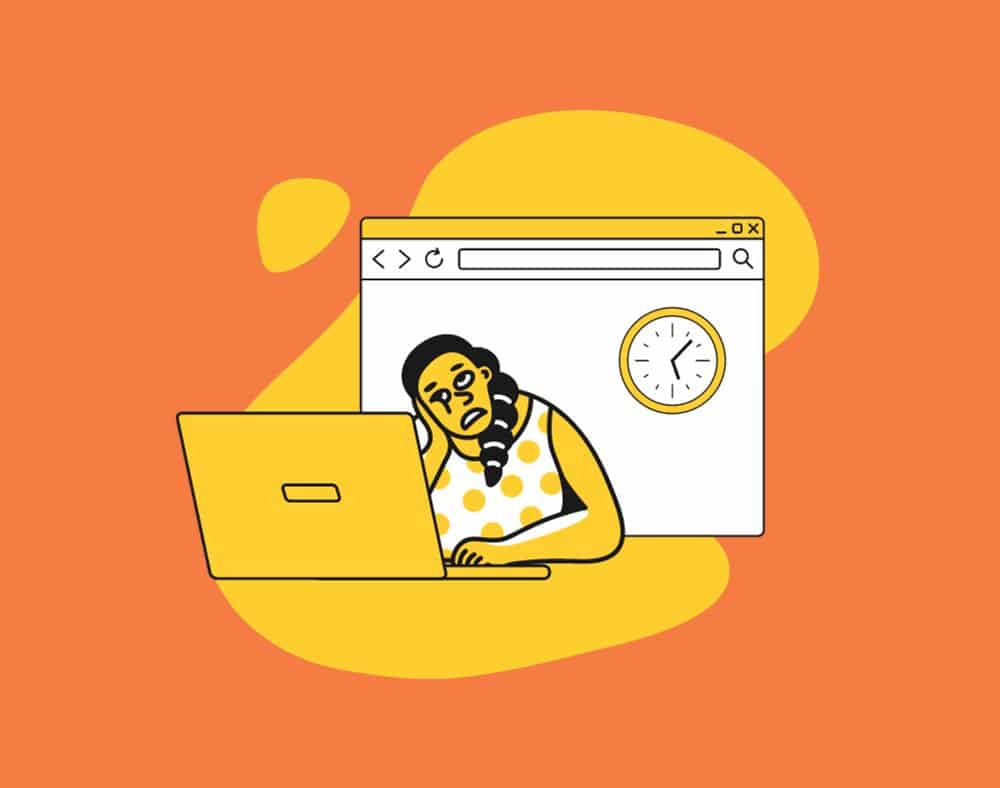 Solution: Optimize your images, use caching, and consider a content delivery network to make your site speedy and happy.
Use this tutorial to properly optimize images for WordPress.
2. Error Establishing A Database Connection
Solution: Check your database details in your wp-config file, contact your hosting provider, or repair your database to fill up that bowl and get things running smoothly again.
3. White Screen Of Death:
Solution: It might be a theme or plugin issue, so deactivate your plugins one by one and switch to a default theme to find the culprit and sort it out.
Luckily, we have a full tutorial on how to fix WordPress white screen of death successfully.
4. 404 Error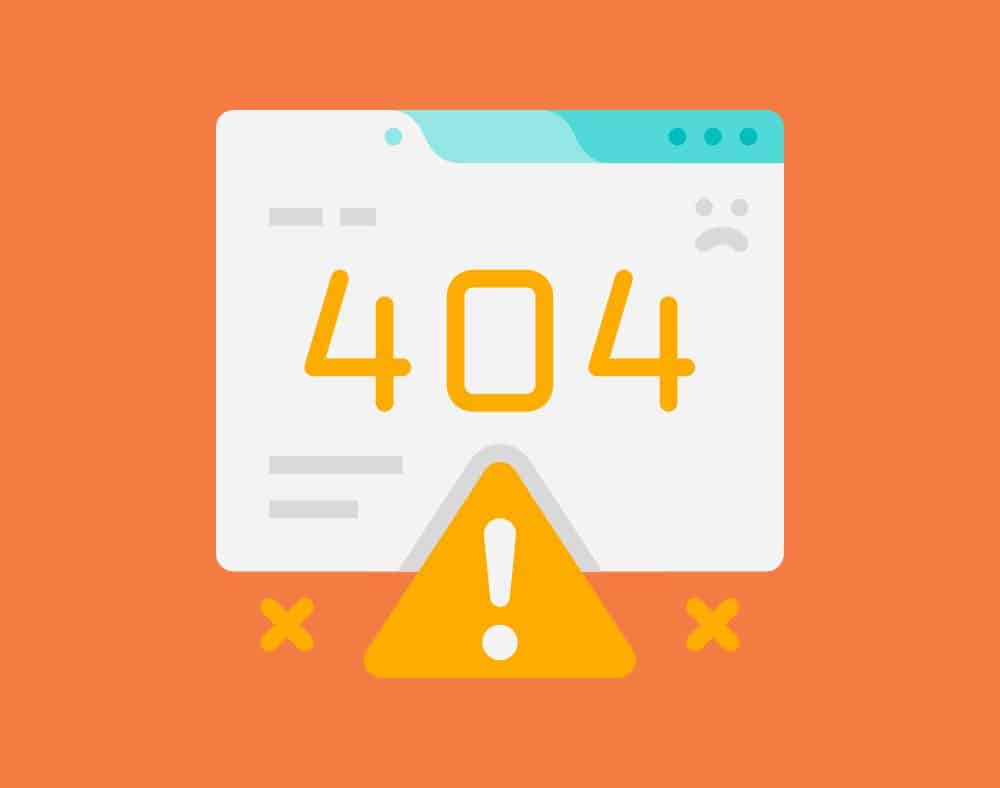 Solution: Check your permalink settings and make sure your .htaccess file is correctly configured to help your site find its way again!
5. Locked Out Of Admin
Solution: Reset your password, disable plugins or themes through FTP, or check for a hacked account to get back in and snuggle up!
6. Image Upload Issues
Solution: Check your file permissions, clear your cache, and ensure your file is not too large to have those joyful walks in the park again.
Learn how to add images in WordPress to avoid inconvenience.
You may also be interested in checking the most common beginner WordPress mistakes and how to avoid them.
Impact of WordPress Hosting On Website Performance
Let's have a heart-to-heart about the role of WordPress hosting in the life of your website and explore how the hosting can impact your site's performance.
Role Of Hosting In Site Speed & Uptime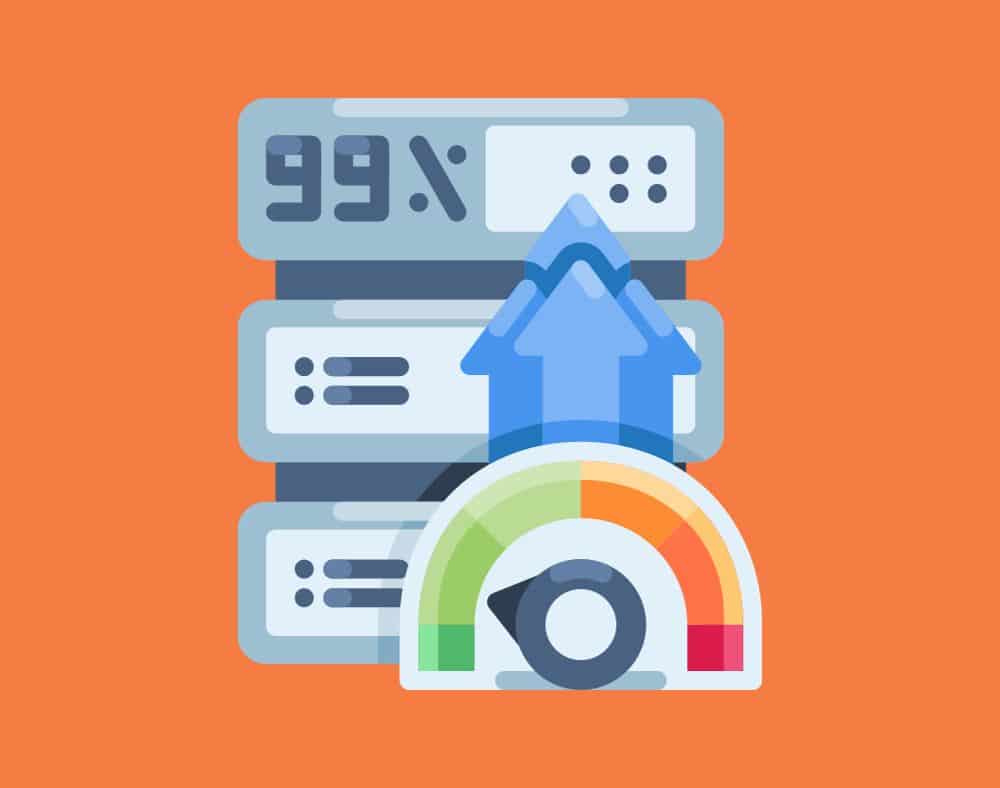 Hosting directly influences how fast your site loads and how often it's available (uptime).
A good hosting provides the right environment for your website to flourish and be accessible to your visitors anytime they want to drop by.
A speedy and always available site attracts more visitors and makes them want to stay and explore more.
SEO Implications Of Good Hosting
Good hosting influences how search engines like Google see and rank your site.
When your site is fast and reliable, search engines are MORE LIKELY to put it in front of more people.
More visibility means more visitors buzzing around your superb site, discovering the beauty and value you offer.
User Experience & Conversion Rates
Hosting affects how visitors feel on your site and whether they pick and enjoy your fruits (convert) – or not.
A smooth, enjoyable experience makes visitors more likely to engage with your content, subscribe to your newsletter, or make a purchase.
A delightful user experience nurtures a connection with your visitors, turning them into happy customers and maybe even lifelong friends.
Conclusion: Master WordPress Hosting!
As we wrap up our cozy chat on WordPress hosting, let's take a moment to remember it's the nurturing ground where our wonderful web creations grow.
It's been a joyful journey exploring how it's the backbone that supports our sites. Hosting ensures they are fast, secure, and accessible to all our lovely visitors.
Choosing the right hosting is essential for your website to bloom beautifully.
Give your site the loving home it deserves, and watch it flourish, bringing joy and value to everyone who visits.
Remember, every choice we make in nurturing our online space can help us take our project to the next level.
FAQs About WordPress Hosting
Why do I need WordPress hosting?
You need WordPress hosting to have a space on the internet where your WordPress site can live and be visited by others.
What is the difference between web hosting and WordPress hosting?
Web hosting is a space for any kind of website, but WordPress hosting is specially made just for WordPress sites, making it easier to use them. WP hosting includes plenty of dedicated features for easily running the website.
Can I use WordPress without hosting?
No, you need hosting for your WordPress site; it's like a home where your site lives on the internet.
What are the security features available in WordPress hosting?
WordPress hosting often has built-in protections to keep bad people and harmful stuff away from your site. It features regular malware scans, DDoS protections, and SSL certificates.
Can I switch my WordPress hosting provider?
Yes, you can change your WordPress hosting provider if you want to, like moving your site to a new home.
Is it possible to upgrade my hosting plan as my website grows?
Absolutely! As your website gets bigger, you can choose a bigger hosting plan to support it. Or you can migrate to a different hosting with more resources (usually for free).
Do I need technical knowledge to manage WordPress hosting?
Not really! Many WordPress hosting providers make it easy and handle the tricky stuff for you. They also come with epic support to assist you along the way.
What is cPanel in WordPress?
cPanel is like the control room for your WordPress site, where you can manage and change different parts of it. It's like the dashboard in your car, showing you all the controls and settings to keep your site running smoothly.
What is a self-hosted WordPress site?
A self-hosted WordPress site is when you use your own hosting to run your WordPress site, giving you more control over it. But you'll need plenty of technical knowledge for this.