I worked with pencil case mockups quite heavily over the past few months; thus, I'm excited to share the best performers.
I was lucky to find several mockups generators and even more PSD templates. (Sadly, there aren't that many available.)
You can make a mockup without Photoshop when using the former, which is always a big plus for me.
But even in the case of PSDs, you'll master them QUICKLY.
You can turn your idea into an actual product fast with a mockup.
Isn't that why you came here?
Stop doing your research and work with the tested and proven mockups instead.
Enjoy.
Best Pen & Pencil Case Mockup Generators
All Placeit mockups cost $7.95 per mockup. But you can also opt for a monthly ($14.95/month) or yearly ($89.69/year) subscription.
1. Pencil pouch mockup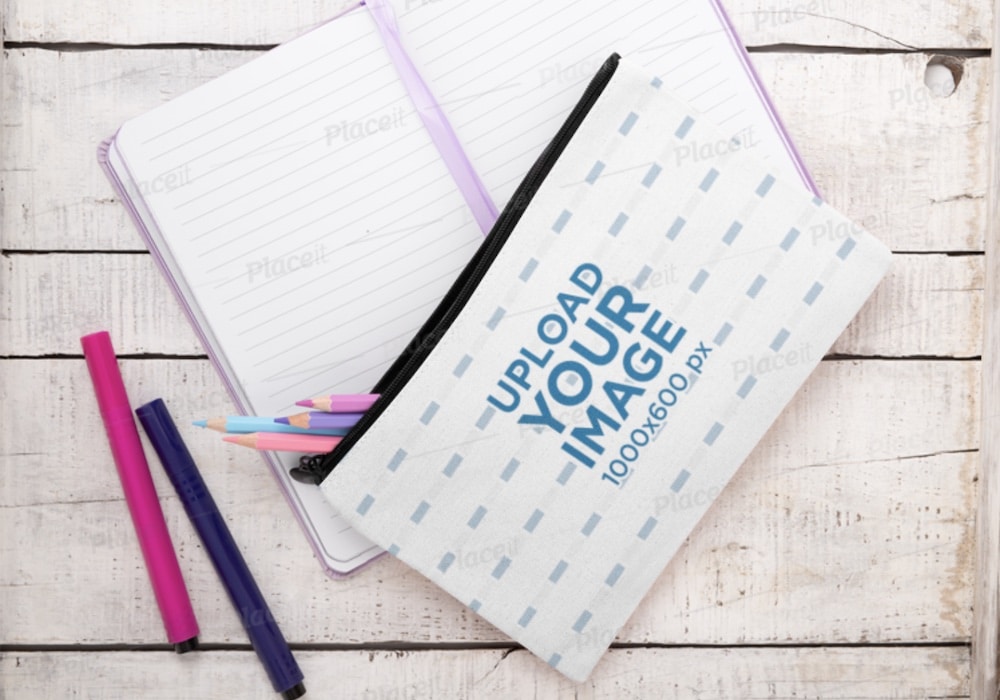 Working on a pencil pouch is a piece of cake once you have the right mockup at hand.
I am happy to share with you my best-performing one, which also has to be a pretty simple design. (But you can find even more minimal mockups below.)
Since this is a mockup generator, you can work on it without using Photoshop. Best. Thing. Ever.
As far as designing goes, you only get to beautify the pouch. A few clicks and you're done.
BOOM. BOOM.
MORE INFO / DOWNLOAD
2. Mockup of a pouch on wooden surface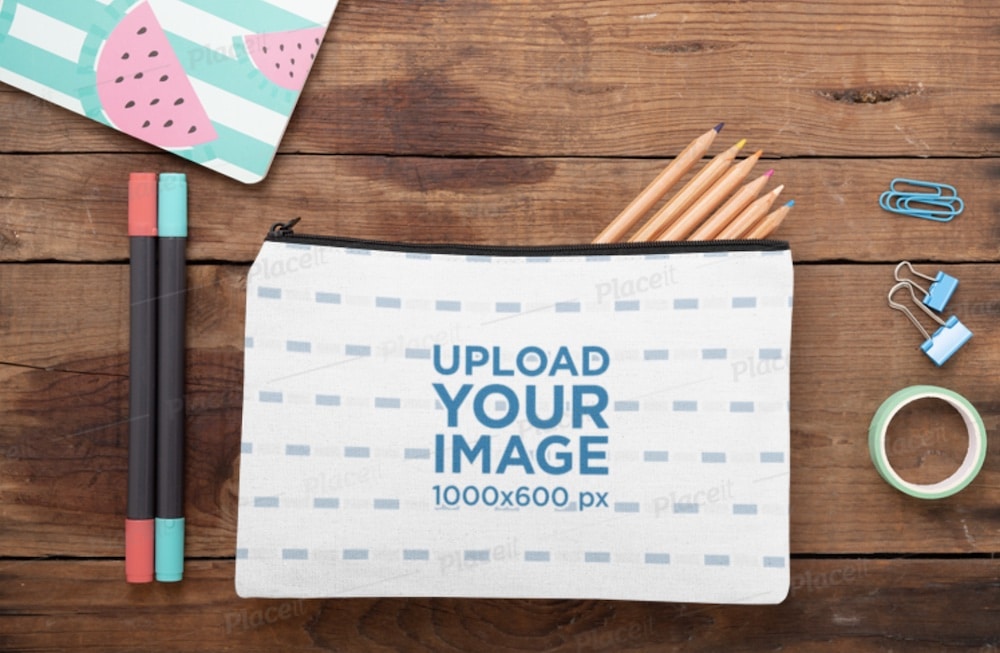 Here's another one of my FAVORITES. The punch is almost identical compared to the above but the scene is not. If you're looking for a more rustic, vintage feel, this is the one.
The generator offers you to change the color of the pouch, add any design you want, logo and even some text.
I'm always excited to work with a mockup generator because of how simple creating pro-level results is. Are you ready?
MORE INFO / DOWNLOAD
3. Pouch mockup of a woman writing in a notebook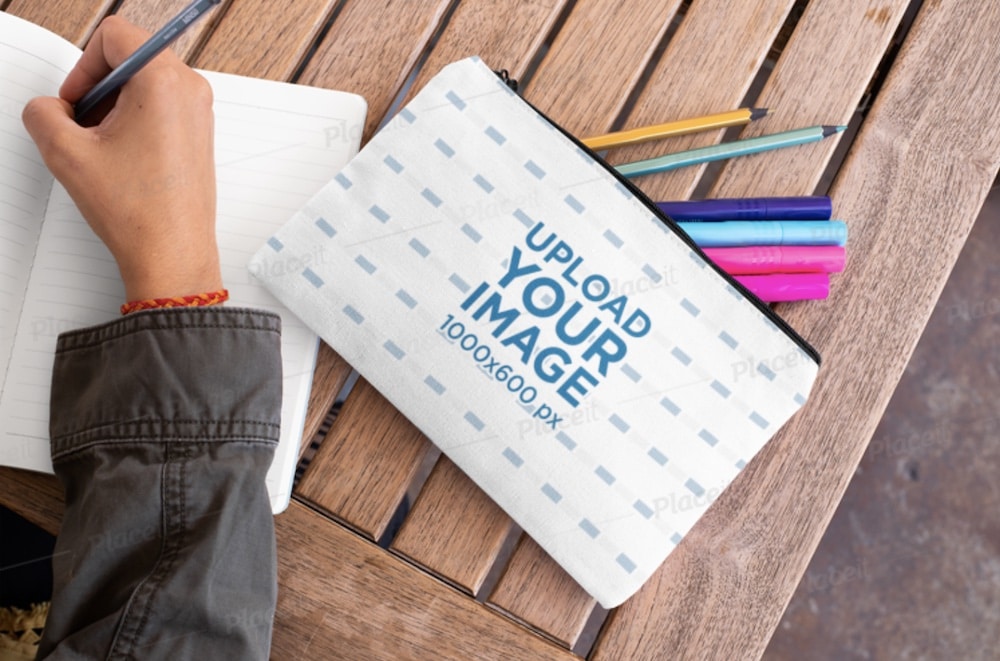 Do you want to be more realistic with the presentation of your custom pencil case design? My clients loved this one and I'm sure you'll be stoked about it, too.
What's cool, you don't need to create a free Placeit account to test the mockup immediately. (Although I highly recommend it!)
And you can make as many variations as you want before picking the winning design.
I enjoy the practicality of Placeit A LOT; thus, having a yearly subscription makes total sense to me.
MORE INFO / DOWNLOAD
4. Mockup of a woman using a pencil pouch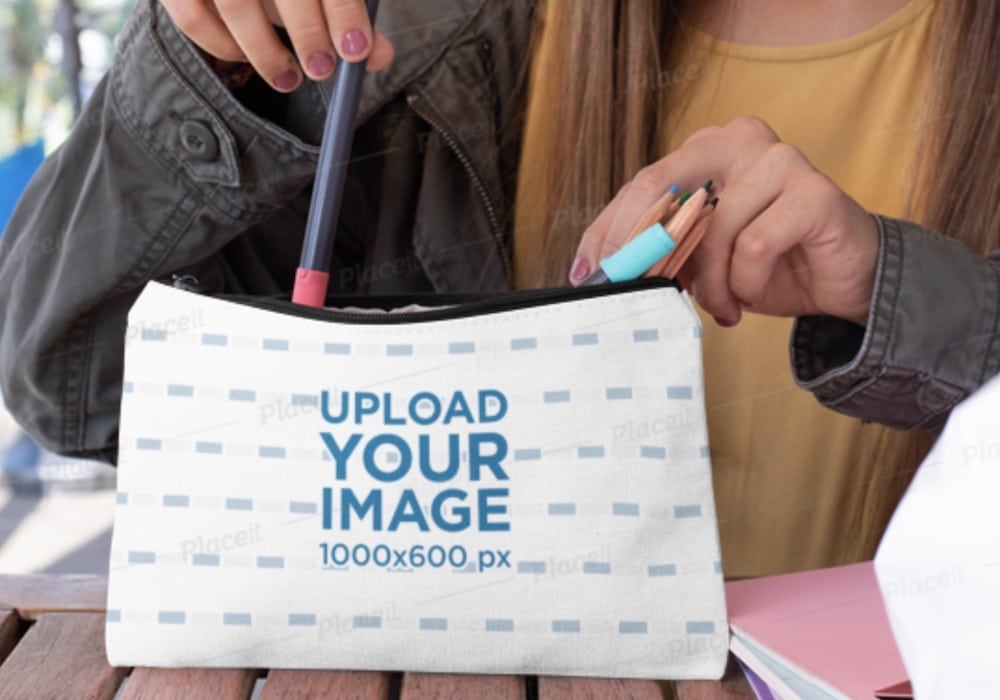 Although this is one of my favorite pencil case mockups, I wouldn't use it for an online store. However, I did use it for social promotions and in three newsletters – it worked wonders.
Due to the extreme quality, no one will even tell it's a mockup and you didn't hire a model to get the photo done.
SO. COOL.
It's now your turn to make the magic happen, which will only take a few seconds!
MORE INFO / DOWNLOAD
Note: From here on, it's all about layered PSD files.
Best Pencil Case PSD Mockups
5. Pencil case PSD mockup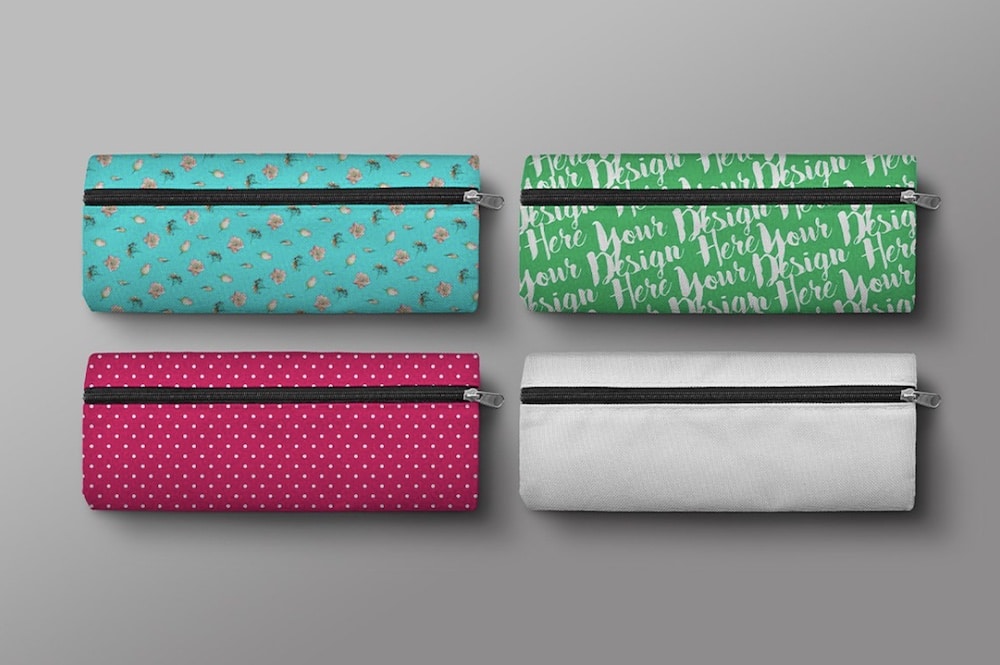 A high-quality (6000 x 4500px!) pencil case mockup is ready for you to turn it into something special.
Which you will!
And even if you need Photoshop to work with it, you'll save yourself a ton of time and energy. (Just like with all the other mockups below.)
You can change the background, alter lights, shadows and insert your content via the smart object layer.
You're the BOSS of it!
Price: $15
MORE INFO / DOWNLOAD
6. Metal pencil case mockup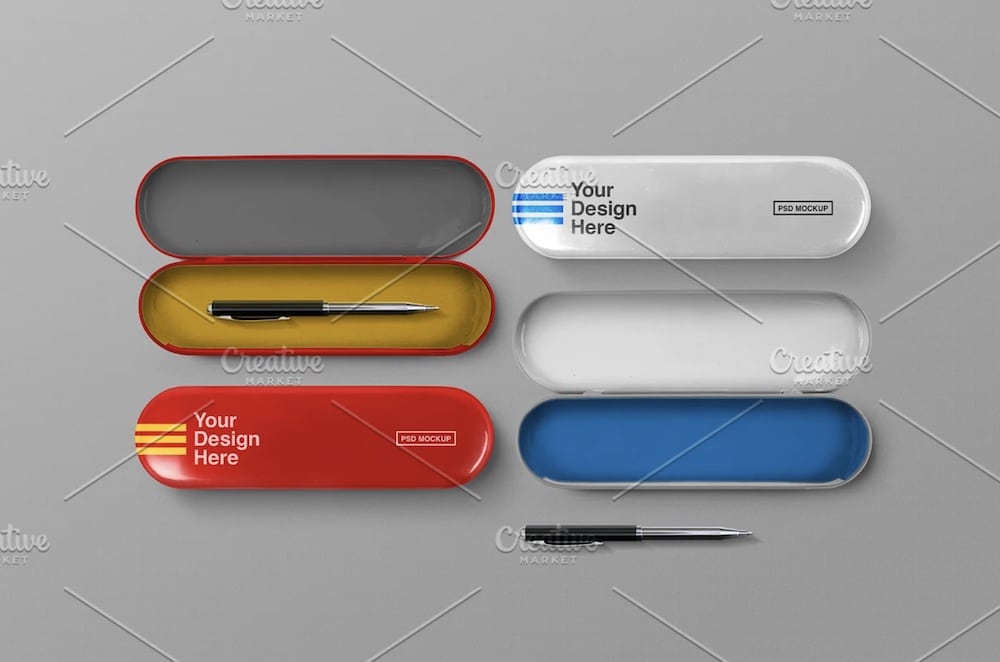 I once had a metal pencil box, which I was pretty stoked about. And if you want to design one and see it's life-like version, use this mockup.
It comes as a single PSD file with excellent customization capabilities that you'll be happy to modify.
Make your version, your client's version, repeat 100 times, whatever, you can make it happen like a CHAMP.
Price: $15
MORE INFO / DOWNLOAD
7. Pencil zipper pouch mockup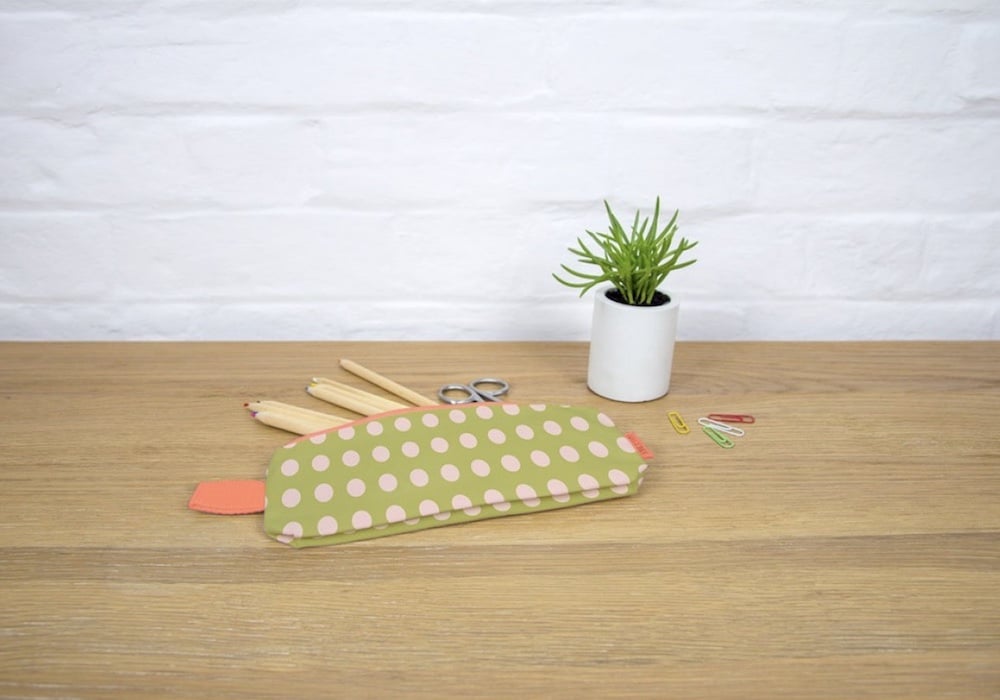 But I prefer a pouch a lot more for my pens. Well, I did because I'm not using it anymore.
Anyway, at a fantastic dimension of 4843 x 3425px, you get the great quality that works especially well even for detailed designs.
All the elements of the zipper pouch are on a separate layer for easy individual customization.
Even if you're new to working with mockups, this one will make your life a lot simpler. HURRAY.
Price: $14
MORE INFO / DOWNLOAD
8. Canvas pouch mockup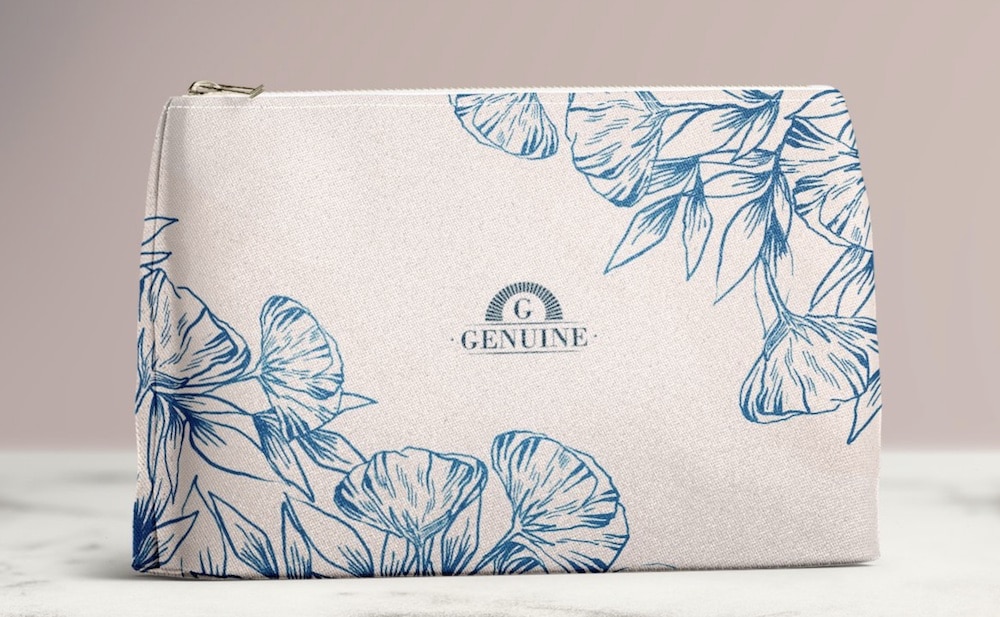 Okay, out of all the PSD pencil case mockups, this is my FAV! It's simple but OH SO impactful, just like you want your presentation to be.
Impress everyone.
The kit consists of four mockups, detailing all sides of the pouch for your convenience. You can edit everything. And this one also works great for close-ups, which I liked creating for two of my client's websites.
I even had a few questions about the mockup, which the author happily answered for me. Yup, you're in good hands.
Price: $14
MORE INFO / DOWNLOAD
9. Round pencil case mockup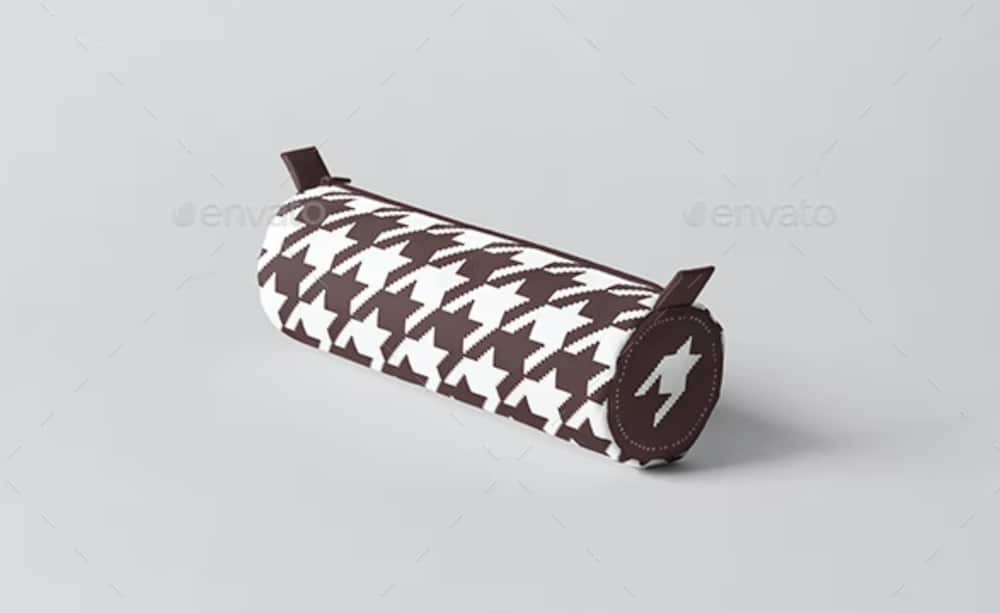 When in school I remember most of my schoolmates had round pencil cases. It's practical. But what's even more practical is this mockup that you can now import into Photoshop and customize entirely.
I worked with all the available six views, each featuring the 4000 x 2670px dimension.
While everything is pretty self-explanatory, you also get a 15-page help file, making things EVEN EASIER for you.
Price: $6
MORE INFO / DOWNLOAD
10. Pen box mockup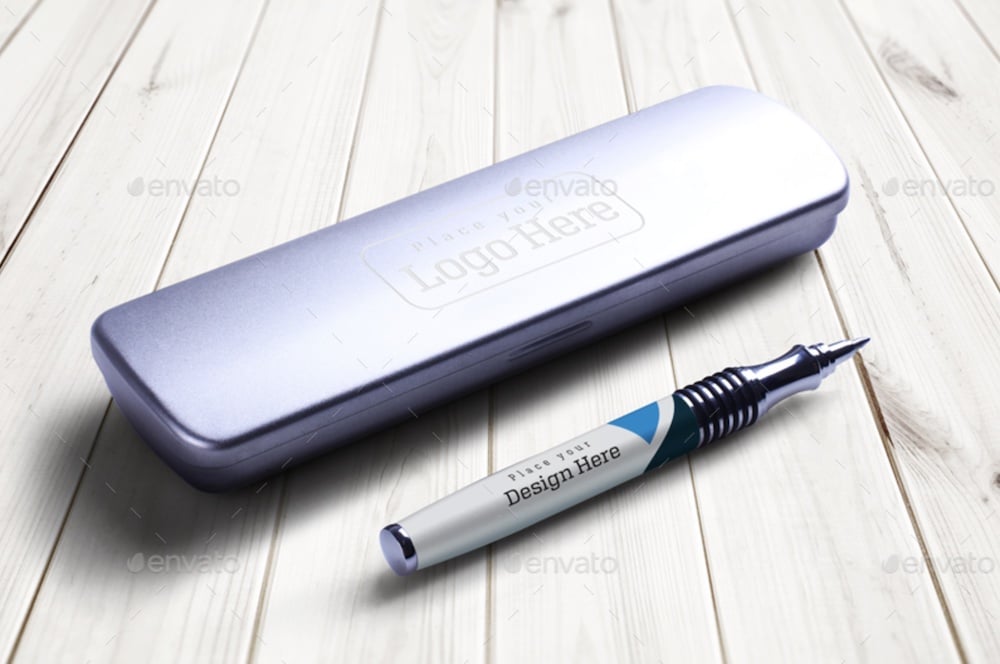 Since I was unable to find that many really good pencil case mockups, I decided to include two pen boxes.
When creating a custom pen and box design, first test your idea with a mockup.
You can see your creation in FULL effect, even showcase it to your client before the production, thanks to these twelve templates.
You can turn shadows on or off, configure the background and play with the five filters. It's all at your fingertips.
Price: $9
MORE INFO / DOWNLOAD
11. Plastic pen box mockup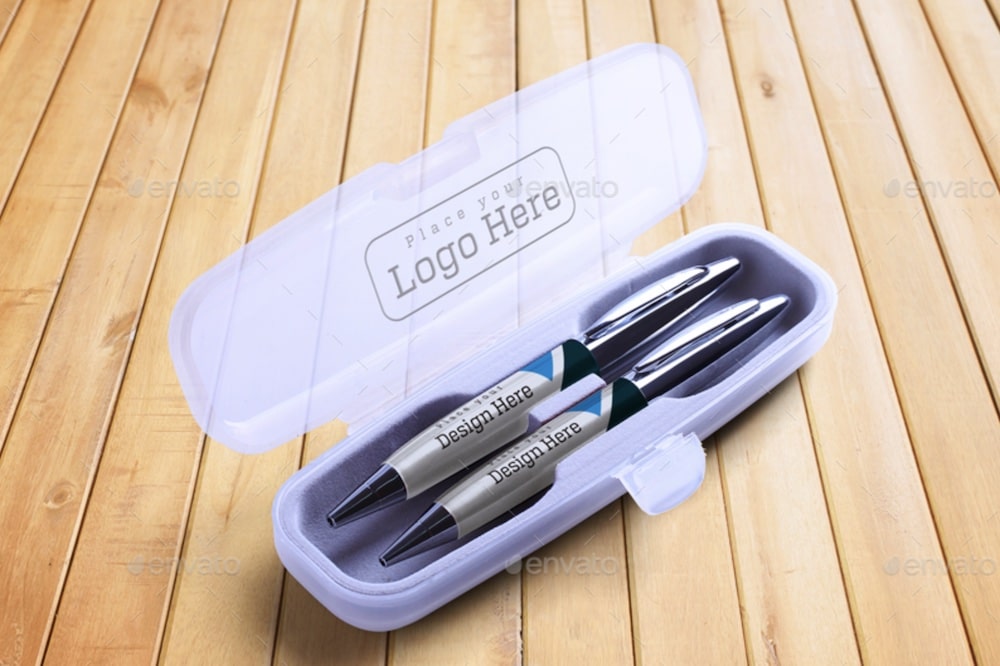 Seven pen box mockups are ready-made for you to use however you want. The EXCELLENT presentation promises a great outcome that you'll make happen within seconds.
(Even my newbie friend had it easy to create a custom version, change the background, and turn shadows off.)
If you need to design a plastic box for pens, I highly advise you to go with this one. (You can even watch a short video promo first!)
Price: $6
MORE INFO / DOWNLOAD