We spent many months testing the best free WordPress minify plugins to bring you the ultimate eight.
Make your website FASTER!
Remember, not all modification tools keep their word.
Unfortunately, we found many poor performers. (They just didn't do a good job at minimizing CSS, JS & HTML.)
But the ones that are here are not.
Minification is a great way to speed up your site. It won't necessarily be a big BOOST, but better a little faster than not. (Google likes speedy sites & blogs!)
Note: Larger/heavier websites can see more improvement than lighter.
Make it FAST LIKE Sonic!
You may also be interested in our:
Best WordPress Minification Plugins
1. LiteSpeed Cache (Our FAV!)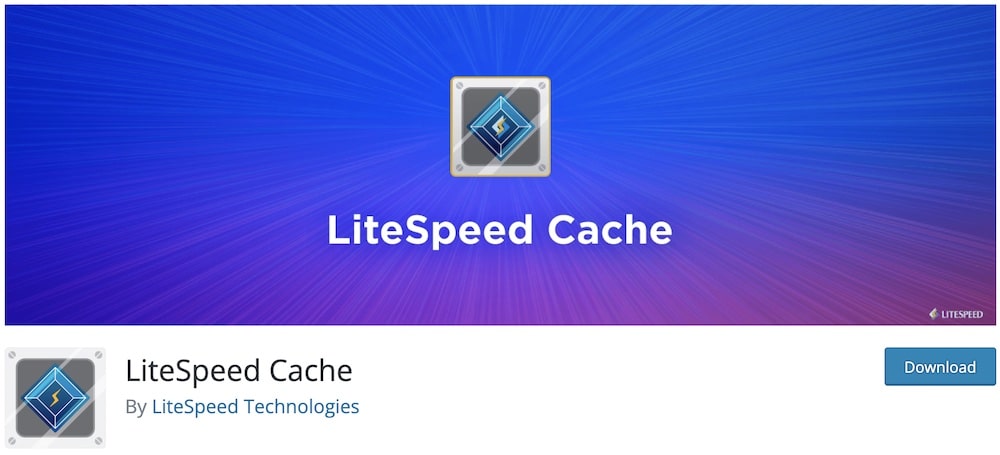 I'm adding LiteSpeed Cache as our first pick because of its greatness. It's big in the number of installations and it's big in the number of features.
LiteSpeed Cache is a serious deal that'll take your WordPress website optimization to the next level.
Even though this is not a minification-only plugin, it still does the job exceptionally well.
LiteSpeed Cache offers to minify inline and external CSS, JavaScript and HTML with a few clicks of a button.
We also found its interface very organized and easy to understand.
CLICK, CLICK, and you're done!
LiteSpeed Cache features:
3+ million installations
4.8/5 star rating
Regular updates
Compatible with popular plugins
Cache & CDN support
MORE INFO / DOWNLOAD
2. Fast Velocity Minify (Advanced)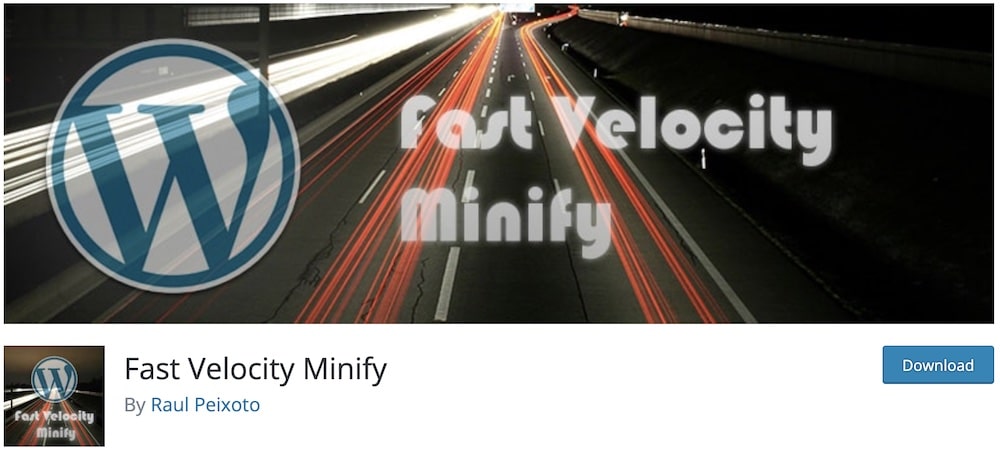 The moment I saw many positive reviews about the Fast Velocity Minify plugin, I knew I need to test it out.
Even though this is a more ADVANCED modification tool, I still had no issues using it.
In fact, I even reach out to the author for some custom work, and he was happy to help me out.
Note: The minifcation happens on the first, un-cached request.
The other pages that require the same CSS and JavaScript will then use the generated static CSS/JS file.
If LiteSpeed Cache was the ideal companion for beginners, then Fast Velocity Minify is perfect for experts.
Fast Velocity Minify features:
80,000+ installations
4.6/5 star rating
HTML, CSS & JS minification
Status check
File/URL exclusion
MORE INFO / DOWNLOAD
3. Autoptimize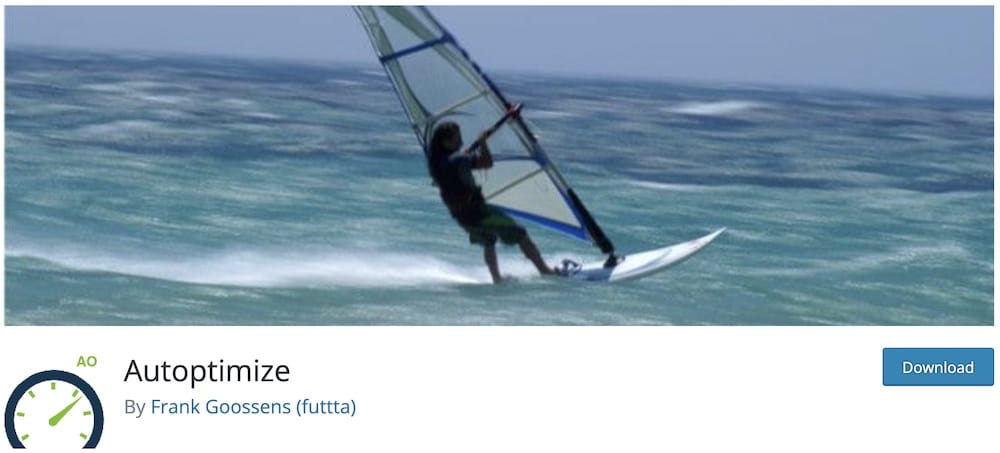 Autoptimize is an all-in-one solution to optimize your website or blog even as a complete newbie.
Luckily, this free minify WordPress plugin was created in such a way that's easy to configure according to your needs.
No advanced knowledge is necessary. (But geeks STILL love it!)
You can also use Autoptimize for aggregation, injecting CSS, compression and caching along with script minification.
It's even highly recommended if you're on HTTP/2. And the ready-to-use API allows you to modify Autoptimize to the website's exclusive needs.
Power.
Autoptimize features:
1+ million installations
4.7/5 star rating
Frequent updates & improvements
Exclusive setup via API
Quick setup
MORE INFO / DOWNLOAD
4. WP-Optimize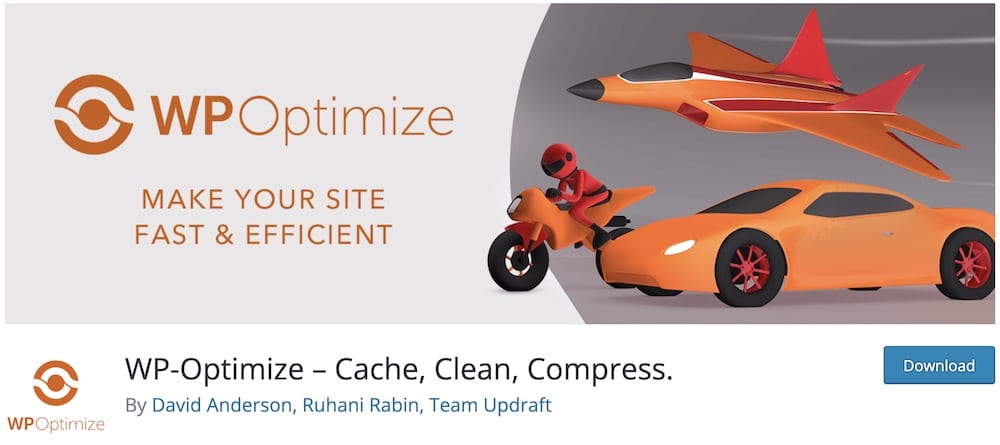 WP-Optimize is another powerful solution that we used for many of our clients' websites. Caching, cleaning, compressing, minifying – YUP, it's all possible.
Also, WP-Optimize is one of the solutions that's very beginner-friendly but at the same time perfect for advanced users.
The plugin also enables you to defer CSS and JS along with the classic minification process.
It's a PERFECT COMBINATION that ensures a boost in page speed that Google OH SO loves!
Even though website optimization is an ongoing process, plugins like WP-Optimize help a lot.
WP-Optimize features:
1+ million installations
4.8/5 star rating
Reduces size & server requests
Increases site's user experience
MORE INFO / DOWNLOAD
5. W3 Total Cache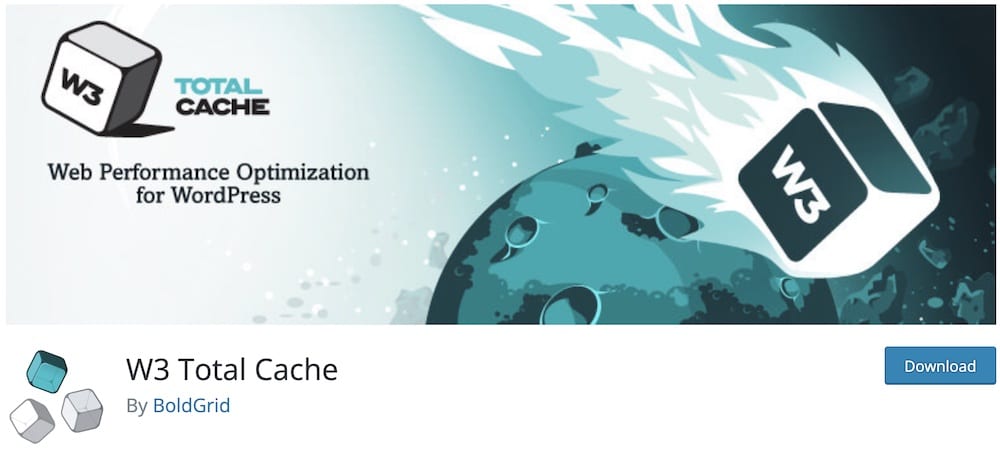 Gain the necessary site optimization functions with W3 Total Cache (& not only minification!).
Even though this is not promised, still, W3 Total Cache can save up to 80% bandwidth when minifying HTML, CSS and JS files.
(But really, even a small bandwidth saving and increase in speed are better than nothing.)
That's RAD!
You can also minify 3rd-party CSS, posts, pages and RSS feeds, taking things to the next level.
W3 Total Cache is ready for everything.
W3 Total Cache features:
1+ million installations
4.4/5 star rating
Better SEO
Great support
Automated updates
MORE INFO / DOWNLOAD
6. WP Fastest Cache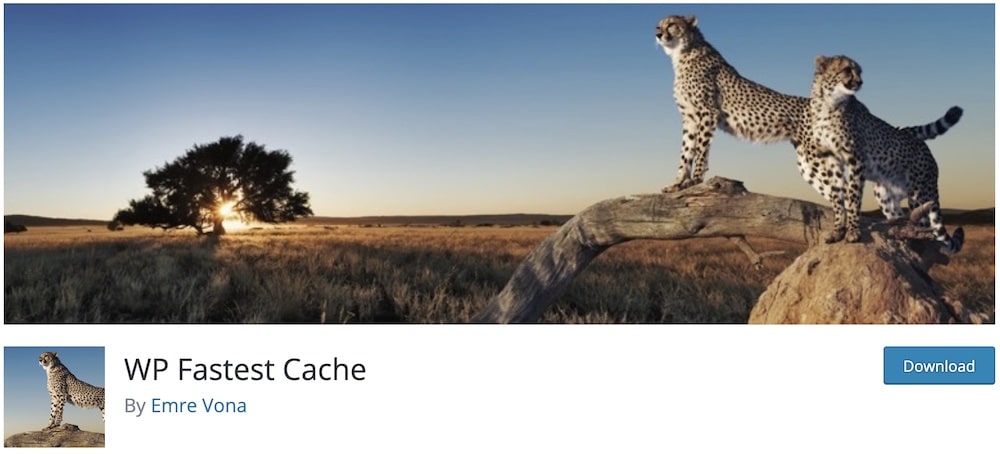 Make your website fast as a cheetah! Hey, that's WP Fastest Cache's moto, I'm just a messenger. 🙂
Joke aside, WP Fastest Cache is a serious deal for a free WordPress minify plugin.
It comes with everything necessary to perform website minification for CSS and HTML like a boss.
Moreover, as an admin, you can also delete minified files straight from the options page.
Finally, set up and modification happen pretty much automatically, saving you time and effort.
We even let one of our beginner friends configure it – with EASE!
WP Fastest Cache features:
1+ million installations
4.9/5 star rating
SSL, CDN & Cloudflare support
Easily delete minified CSS & JS files
Reduce script parse time
MORE INFO / DOWNLOAD
7. Hummingbird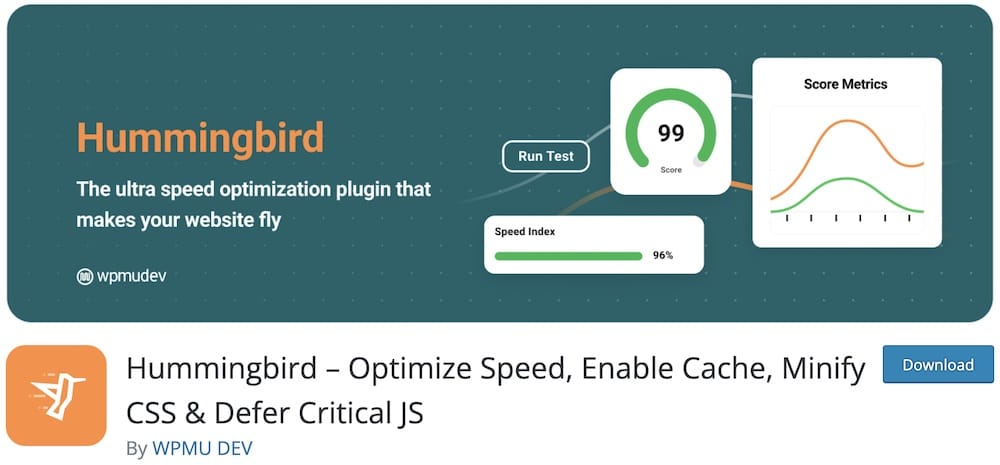 Hummingbird is (BY FAR) the best name for a WordPress minify plugin. That's the first cool thing about it.
And the second – which is even better than the first – is the one-click minification function.
Minify scripts and styles like a champ even if you don't really know what you're doing.
Hey, we've all used a minification plugin for the first time once. You're in GOOD HANDS with Hummingbird.
But its features go way beyond that, including cache, deferring CSS, lazy loading, etc.
(Speaks to himself: "Hummingbird should have millions of active installations!")
Hummingbird features:
100,000+ installations
4.8/5 star rating
1-click minify (!)
Reorder, compress & reposition files
Excellent monitoring tools
MORE INFO / DOWNLOAD
8. WP Super Minify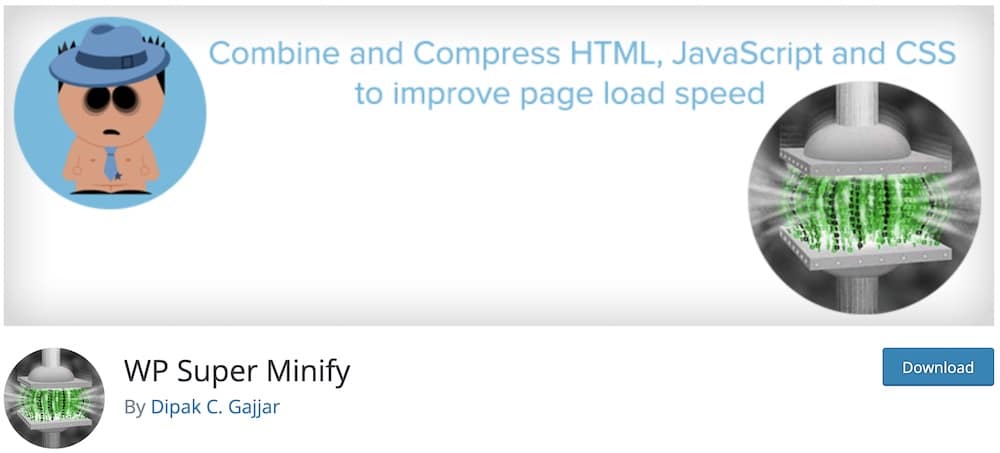 Even though WP Super Minify may be the lowest overall ranking WordPress minification plugin, I'm adding it here because we had a blast using it.
0 issues!
If you'd like to simplify combining, minifying, and caching CSS and JS files, this is the tool you need.
No if, no buts, no maybes – Just. Do. It.
Speeding up your website happens in a few clicks, which is probably my favorite feature anyway.
Who even has time to go through the tedious process of ticking a ton of boxes to configure the plugin?
NOT ME. Enjoy!
WP Super Minify features:
10,000+ installations
3.9/5 star rating
Speed up your site with ease
Little configurations
Beginner-friendly
MORE INFO / DOWNLOAD