Are you ready to work with the best free and premium patch mockups?
Patches give me nostalgia because I used them a lot back in the day. (A metalhead in the house, so you know what's up 🙂 )
But here I am, revealing my BEST collection of mockups you can use for any project.
I thoroughly tested all with simple and more complex logos, even designs, to ensure there's something for everyone.
This post covers:
Best Patch PSD Mockups
1. Patch Maker Tools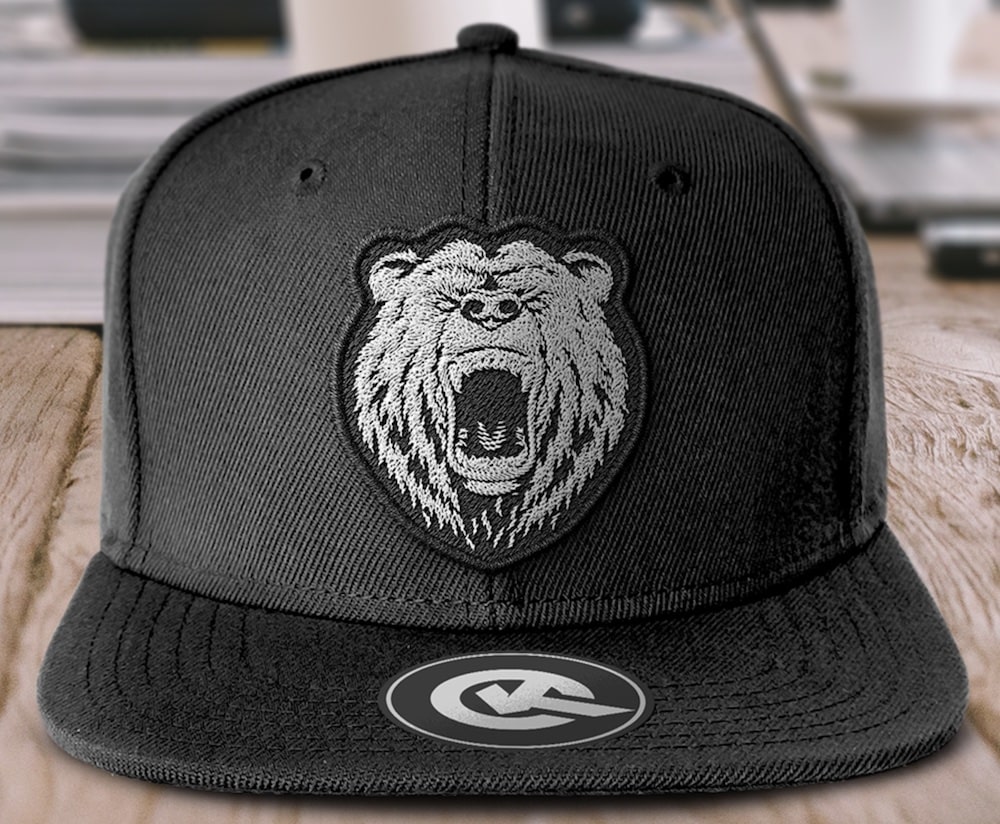 While this isn't a mockup per se, it's my favorite Photoshop extension that turns designs and logos into patches.
And it's so effortless to use that you barely need any experience.
It only takes a click to set it up, working smoothly with Windows and macOS.
You also get a BUNCH of cool functions to come up with the outcome you want easily.
And don't miss watching the short video demonstrations if you don't believe the effortlessness.
Enjoy.
Price: $12
MORE INFO / DOWNLOAD
2. Scout Patch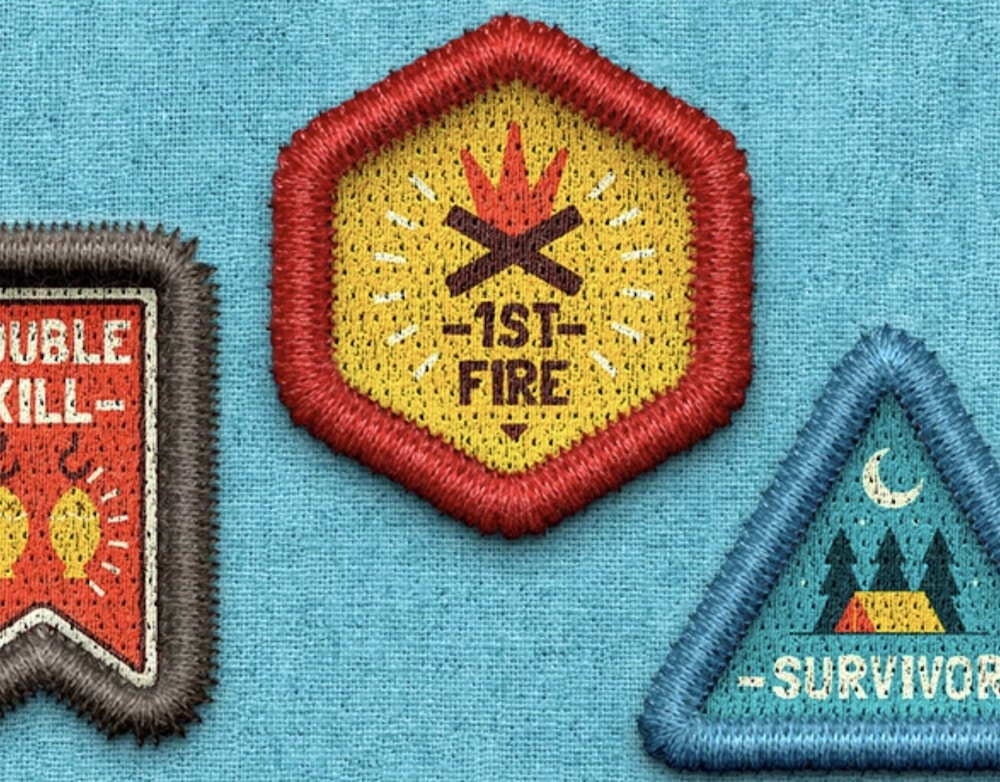 Creating LIFE-LIKE mockups happens in the blink of an eye with this cool scout patch extension for PS.
You can turn your designs and logos into patches like a pro after the instant installation.
The amazing quality and detailing grabbed my attention immediately.
You can also use various shapes and apply the realistic single thread to enjoy the embroidered look. But different stitching styles spice things up quite a bit.
Price: $7
MORE INFO / DOWNLOAD
3. Embroidered Badge Scene

Create a unique and realistic patch presentation with this absolutely LOVELY PSD mockup.
As an outdoors fanatic, I used this one for one of the projects I was working on.
It saved me so much time, but I still achieved an epic final product at 3000 x 2000px.
The life-like feel is pretty unreal on this one, so I highly recommend it!
Price: $9
MORE INFO / DOWNLOAD
4. Camp Merit Badge Mockup

More outdoor, camping and enjoying nature stuff in general? I'm DOWN.
This patch mockup has an awesome, somewhat rustic feel that grabbed everyone's attention when I shared my version with my designer friends. And the client loved it.
It takes only some clicking to make it work exactly how you want.
But there's also a pretty decent help file included in case you need some help with it. (But I highly doubt you will because of the simple process.)
Price: $9
MORE INFO / DOWNLOAD
5. Backpack Patch Mockup Scene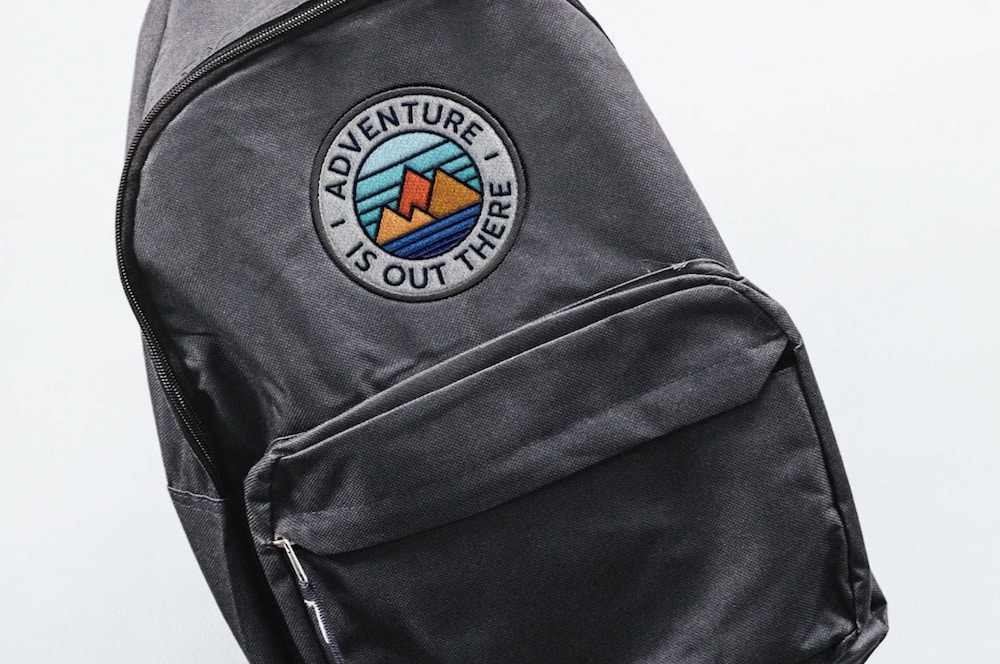 Who likes adding patches to backpacks? I do!
This backpack patch scene is a stunner, and it can now be yours to customize with your creative twists.
Adjust the look however you want, including stitches, and have your version ready in a SNAP.
Price: $9
MORE INFO / DOWNLOAD
6. Patch Embroidery Mockup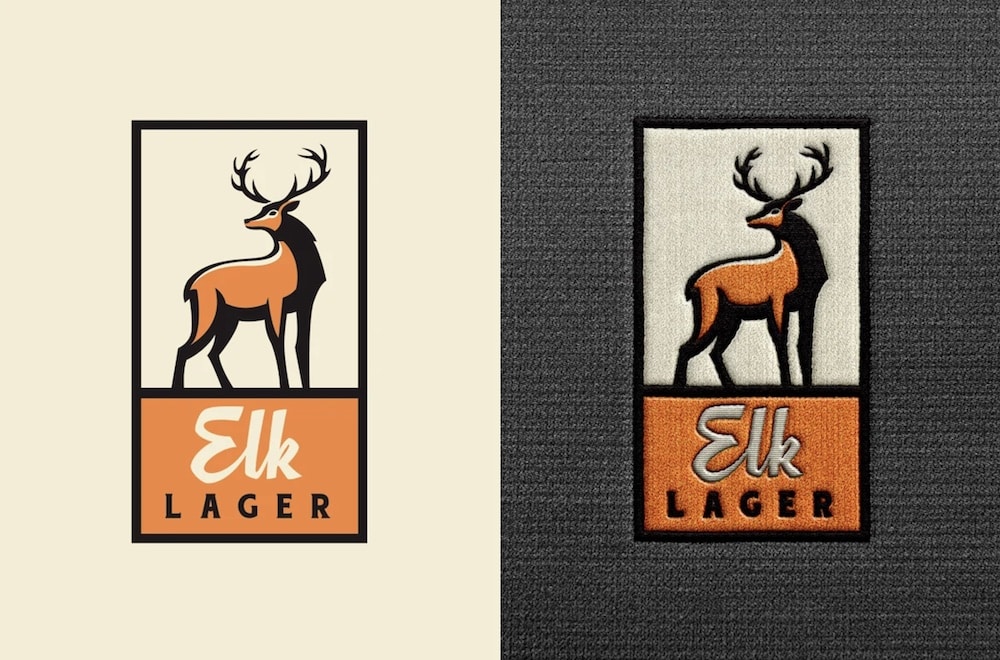 But if you like the above ones so much, I have a DEAL here for you.
You can get four epic patch mockups for the price of two, which is exactly what I did. (But I accidentally purchased one because I wasn't aware of this set.)
All layered PSD files are 3000 x 2000px in dimension and come with six background textures.
I'm sure you'll have a lot of fun creating yours because it only requires some mouse/trackpad use. Everyone can do that!
Price: $18
MORE INFO / DOWNLOAD
7. Patch & Pin Mockup Combo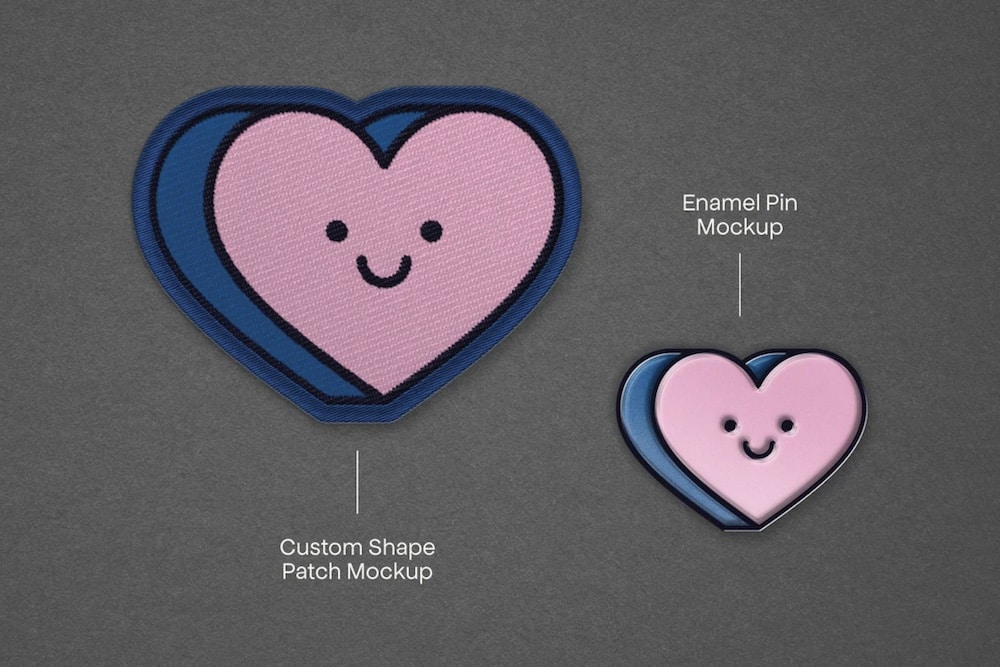 This patch and pin combo keeps your workflow at the highest degree. And what's best, both mockups are highly customizable, so you don't really need another one even if you are working on multiple projects.
But let's focus on the patch mockup in this instance.
It's a 2200 x 2200px (300dpi) template that supports custom shapes without limitations.
It features three stitch styles, three outer borders and three patch textures, so you can easily find your favorite variation.
The additional effects are also FULLY editable, so you can go over and beyond to create the exact showcase you're after.
Note: You may also like my best pin button mockup collection.
Price: $29
MORE INFO / DOWNLOAD
8. Embroidery Effect Patch Mockups Set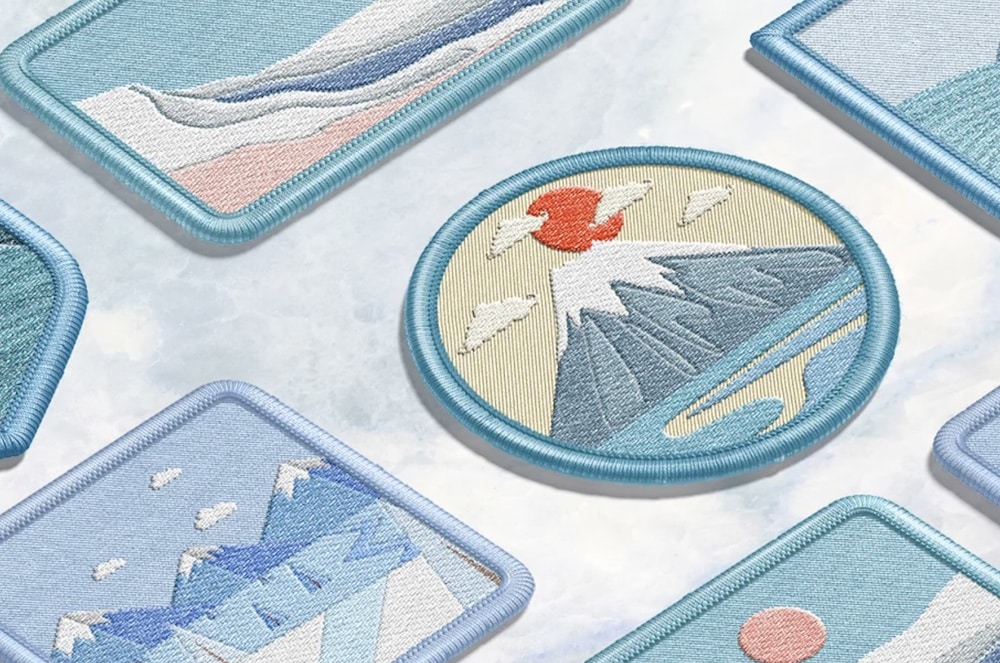 This one is extremely special with its collection of 24 embroidered patch mockups! Multiple shapes are ready-made for you to create the patch you want.
Also, the ridiculously high 6000 x 3500px resolution means your outcome will be phenomenal.
I particularly enjoyed working on close-ups with this one because each shape is great for adding as detailed a design or logo as you want.
Note: You can modify patch and edging colors, highlights, shadows and background, to name a few.
Price: $15
MORE INFO / DOWNLOAD
Best Free Patch Mockups
Unfortunately, I couldn't find any solid free patches to create great mockup presentations except for these two.
9. Free Patch Logo Mockup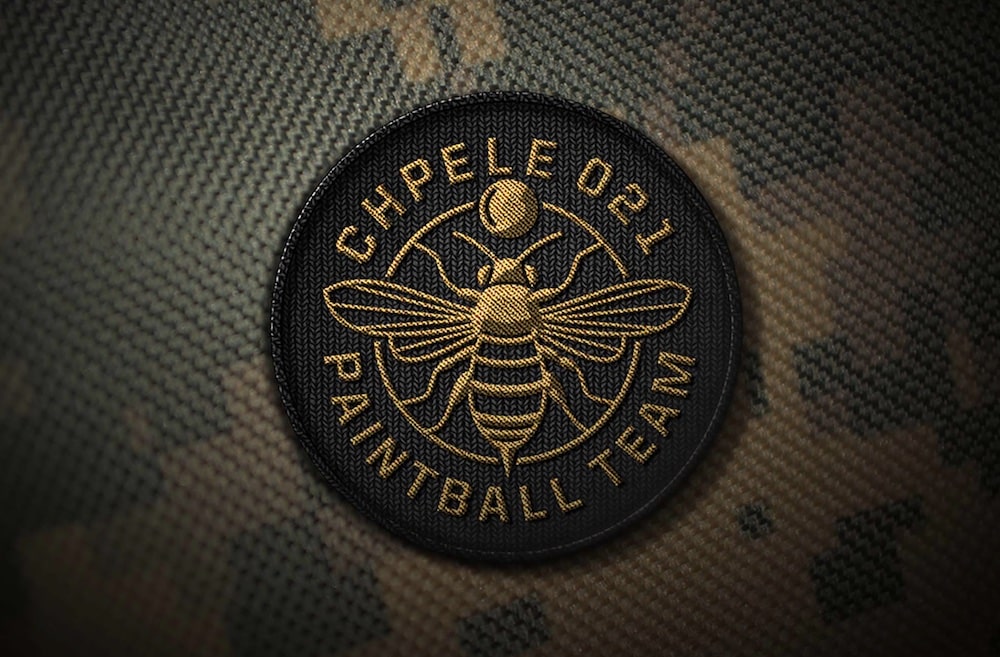 Patches are rad, and you can now turn any logo into a realistic patch with this mockup. Instead of doing things from scratch, save yourself time and money now.
Along with dragging and dropping your design via the PS's smart object layer, you can also change the patch and background colors.
Everything will look phenomenal after you introduce your creative touch – and that's a GUARANTEE!
MORE INFO / DOWNLOAD
10. Free Patch Logo PSD Mockup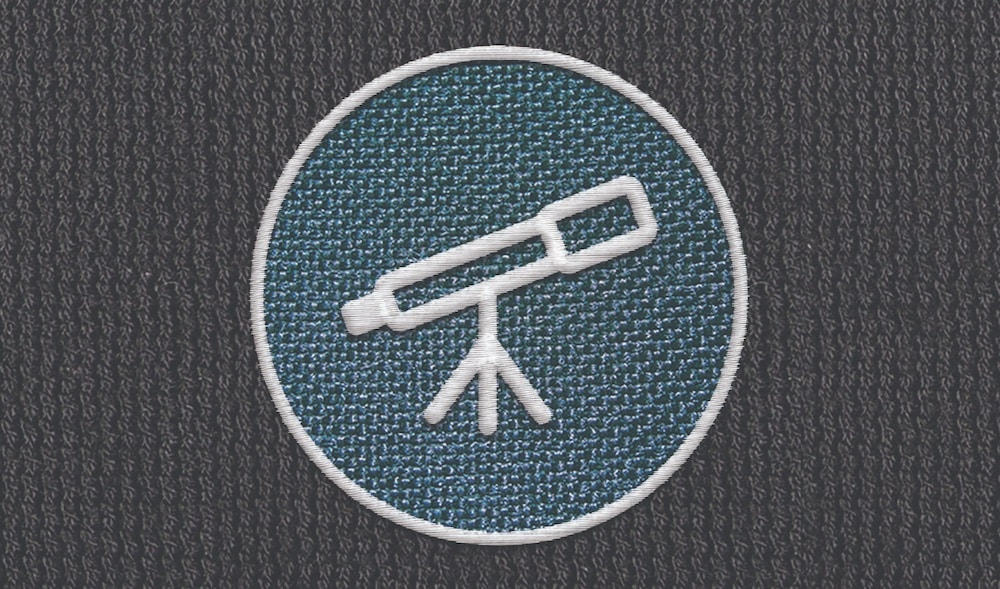 This one is a more basic version of the above patch mockup.
For this reason, I don't recommend it for any complicated designs and logos because they may not appear as great as you'd want.
But anything simple and minimalist WILL!
However, you're welcome to try it out and test its limitations because it may work out just great for your project.
MORE INFO / DOWNLOAD
How To Create A Patch Mockup
Creating a life-like version of a patch is very easy.
But I still decided to share with your the simple four-step process that will turn you into a pro in no time:
Step 1: The first step is picking the mockup that best fits your project. You can also start with a free template to test the waters.
Step 2: After you open Photoshop and import the mockup, it's time to insert your logo or design. That's when the convenient smart object layer comes into play. Just slide your image in and let this intelligent layer do all the rest.
Step 3: You're nearly done! It's now time to perform any last customization tweaks you want and that's it. This could be picking different stitching or patch styles, adjusting the color and changing the background. You have the freedom to do you.
Step 4: That's it! You're now ready to save your creation, and use it online, send it to your client, etc.
Now that wasn't too hard, right?
Get creative and make the most out of these patch mockups – because you deserve the BEST!
::
Note: This article was originally published on November 1, 2022. But our team regularly reviews it and updates it with necessary improvements for accuracy.