Are you ready to learnhow to regenerate permalinks in WordPress to keep your site running smoothly?
Did you ever notice that links to some posts or categories just stopped working?
You get the ANNOYING 404 error which can damage your visitors' user experience.
Sadly, if you can't see the posts, pages, and categories, neither can your users.
There's more.
This can also seriously affect your SEO rankings in the long run.
Google doesn't like broken links.
YIKES!
This post covers: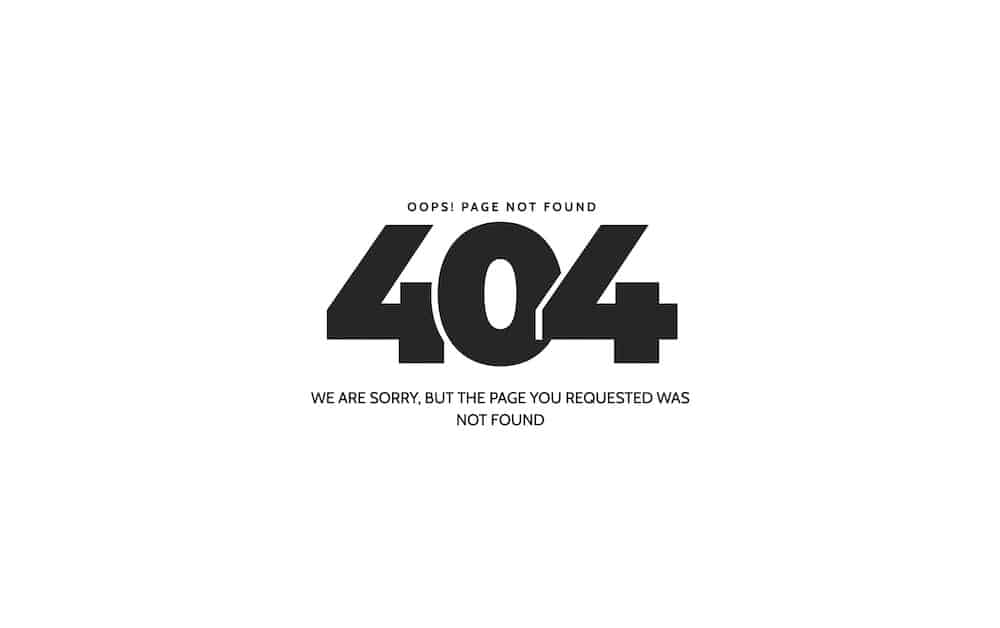 But the solution to the problem might be much easier than you think.
One way is to refresh or flush permalinks.
"What's that?"
Don't worry, I'll show you exactly what to do.
How To Regenerate Or Flush Your Permalinks In WordPress
You are actually rebuilding the permalink structure of your WordPress website by regenerating links.
And it's as EASY as clicking a button!
WordPress will do the rest of the work for you.
1 Step Is All It Takes!
Go to Settings in the left sidebar of your WordPress dashboard and then click Permalinks.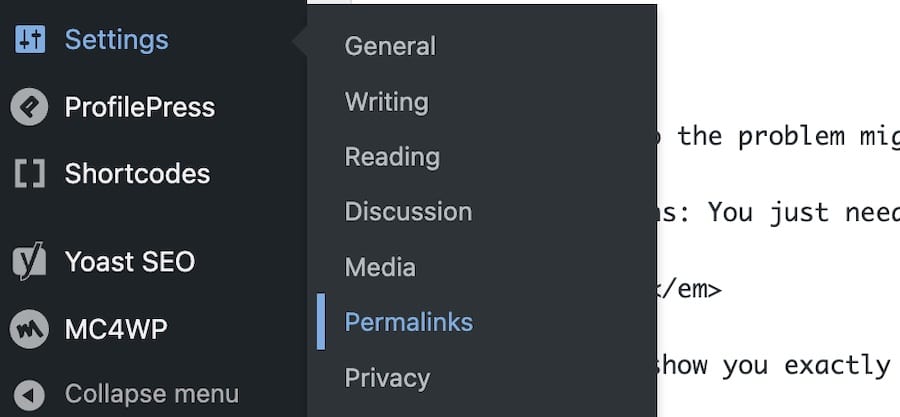 This page shows you that WordPress supports a lot of different link structures.
The most common is post name because it creates SEO-friendly URLs with your desired keywords in them. (Which we also talk about when explaining what is a WordPress slug.)
It is almost always better to use this type over others.
I extensively tested different settings on 30+ websites and blogs and found they can do more harm than good in terms of SEO.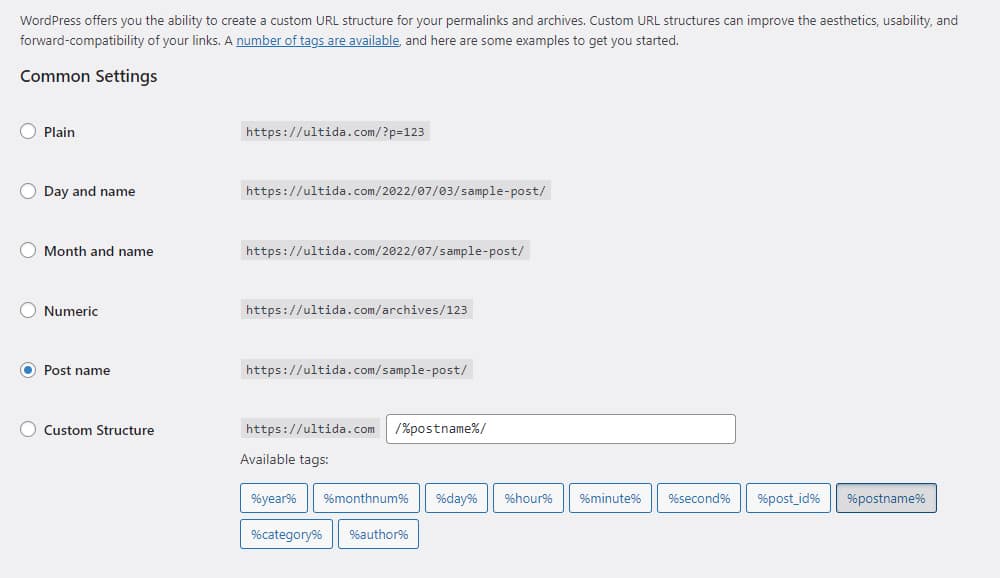 Click "Save Changes"
Go to the bottom of the page and click the Save Changes button to regenerate permalinks.
It might take a little while if you have a lot of images.
A confirmation message appears when WordPress finishes the process of updating your permalink structure.
And you're done! (Yup, that's really it.)
That wasn't too hard, right?
"How do I know it worked?"
Start clicking your posts, pages, and categories to make sure everything is working as it should.
Is the 404 error still there after permalinks regeneration?
Okay, so you're still seeing errors?
The first thing to try is to go back to Settings > Permalinks and click on any other structure.
I usually set permalinks to Plain.
Save settings and wait for the confirmation.
Now set it back to Post name and save the settings again.
(So. Much. Clicking. 🙂 )
This little trick can sometimes help with the permalinks structure and successfully resets it.
If it's STILL not working you need to proceed with the debugging.
As I mention below (in the bonus section) a plugin can also be the culprit when it comes to broken links.
Try to deactivate all the plugins that you just installed or updated.
The next thing is to deactivate/reactivate all the plugins, ONE by ONE, to see which one is causing the issues.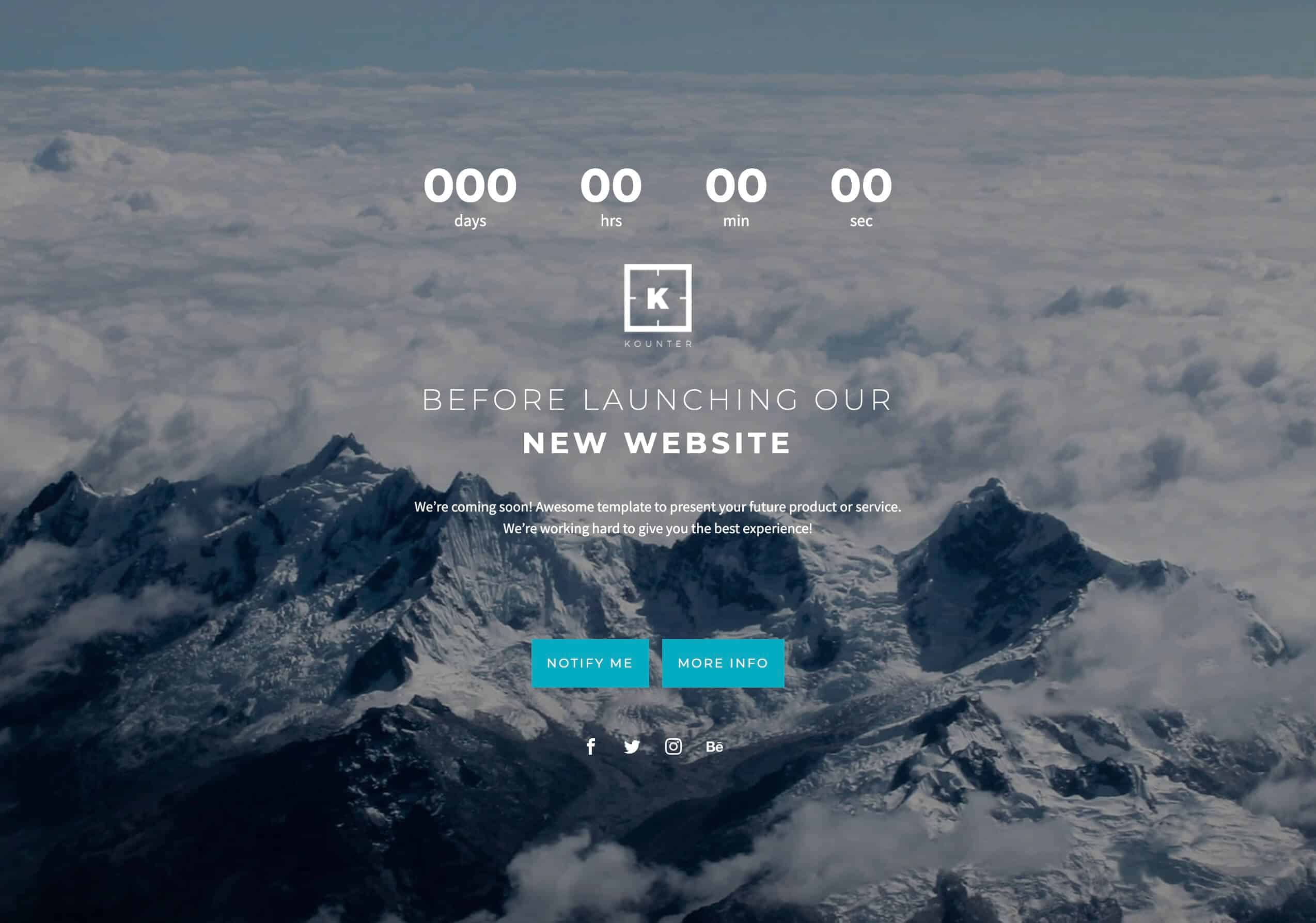 My recommendation: Put your website in maintenance mode during the testing process so your visitors don't see a broken website.
You will find which plugin is causing broken links, step by step, and solve the inconvenience.
CHEERS to the end of your broken links!
Lastly, if the issue continues to appear (I hope not!), get in touch with a developer (the theme owner can help, too) ASAP.
Bonus: Why Are Links Suddenly Broken In WordPress?
Yes, everyone will ask this question.
Everything was working fine yesterday, but today you notice a lot of broken links.
What exactly happened?
Links on your website should be permanent, that's why they are called permalinks.
Right?
But sometimes things JUST don't go as they should.
This can happen if you move your WordPress website to a new server or to a new host.
It can also happen just after you install a new WordPress plugin to your site.
I know what you're thinking: "This shouldn't happen!"
And you are correct, but some plugins edit your website's .htaccess file and can cause NUMEROUS issues.
One of those issues can be 404 errors on your posts. This can be very frustrating, especially for new WordPress users.
Often, regenerating your permalinks can be a quick and easy fix that'll calm you down.
And that's what you just learned.